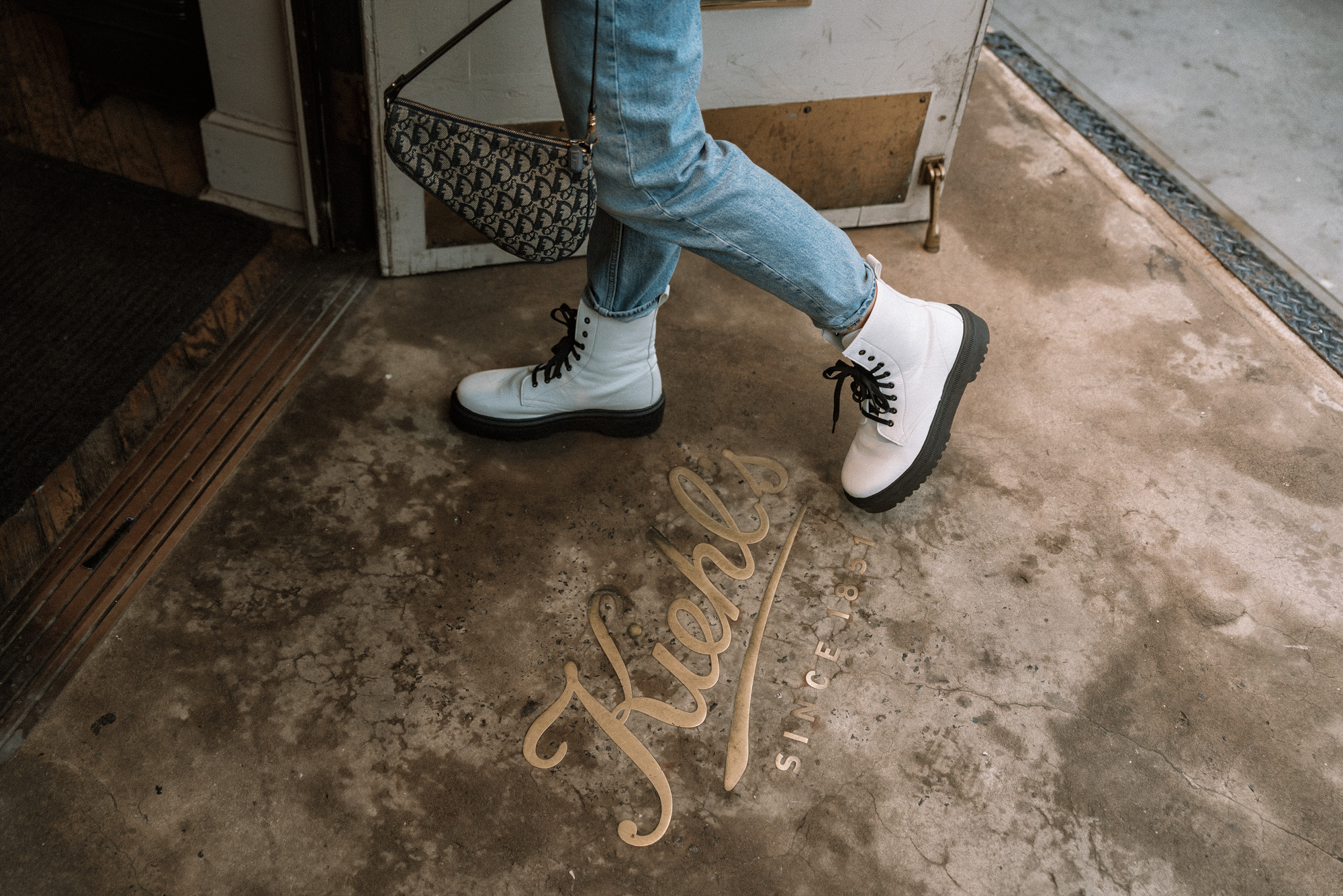 • ANZEIGE | AD •
World of Kiehl's an event at the birthplace of Kiehl's, which is no less than New York City. Together with blogger colleagues from all over the world we were honored to take a look behind the scenes of the brand. And of course I would also like to share it with you.
So get ready for interesting insights into the origin and background of Kiehl's, presentation of some exciting new products & tips form skincare expercts. And above all very interesting for my green heart, insights into the implementation of sustainability. Oh, and did I mention the John Legend surprise concert?
But one thing at a time.
World of Kiehl's ein Event am Geburtsort von Kiehl's, bei welchem es sich um keinen geringeren als New York City handelt. Zusammen mit Blogger Kollegen aus aller Welt durften wir zwei Tage lang einen Blick hinter die Kulissen des Unternehmens werden. Und natürlich möchte ich euch ebenfalls daran teilhaben lassen.
Uns erwarteten u. a. interessante Einblicke in die Entstehung & Hintergründe von Kiehl's, Vorstellung einiger spannender Produktneuheiten, Expertentipps und vieles mehr. Und vor allem für mein grünes Herz sehr interessant, Einblicke zur Umsetzung von Nachhaltigkeit bei der Produktion etc.. Oh und habe ich das Überraschungskonzert von John Legend erwähnt?
Aber eins nach dem anderem.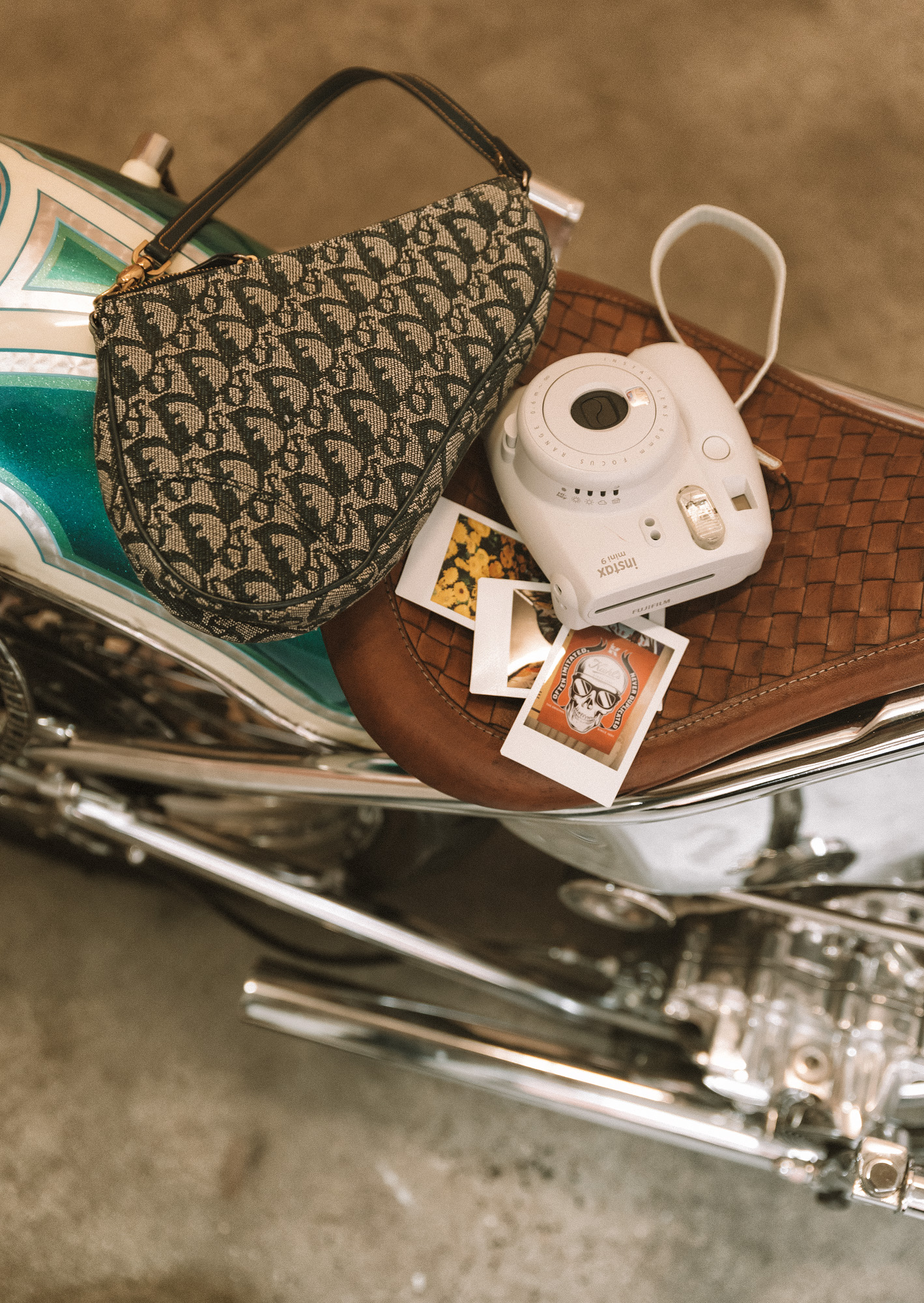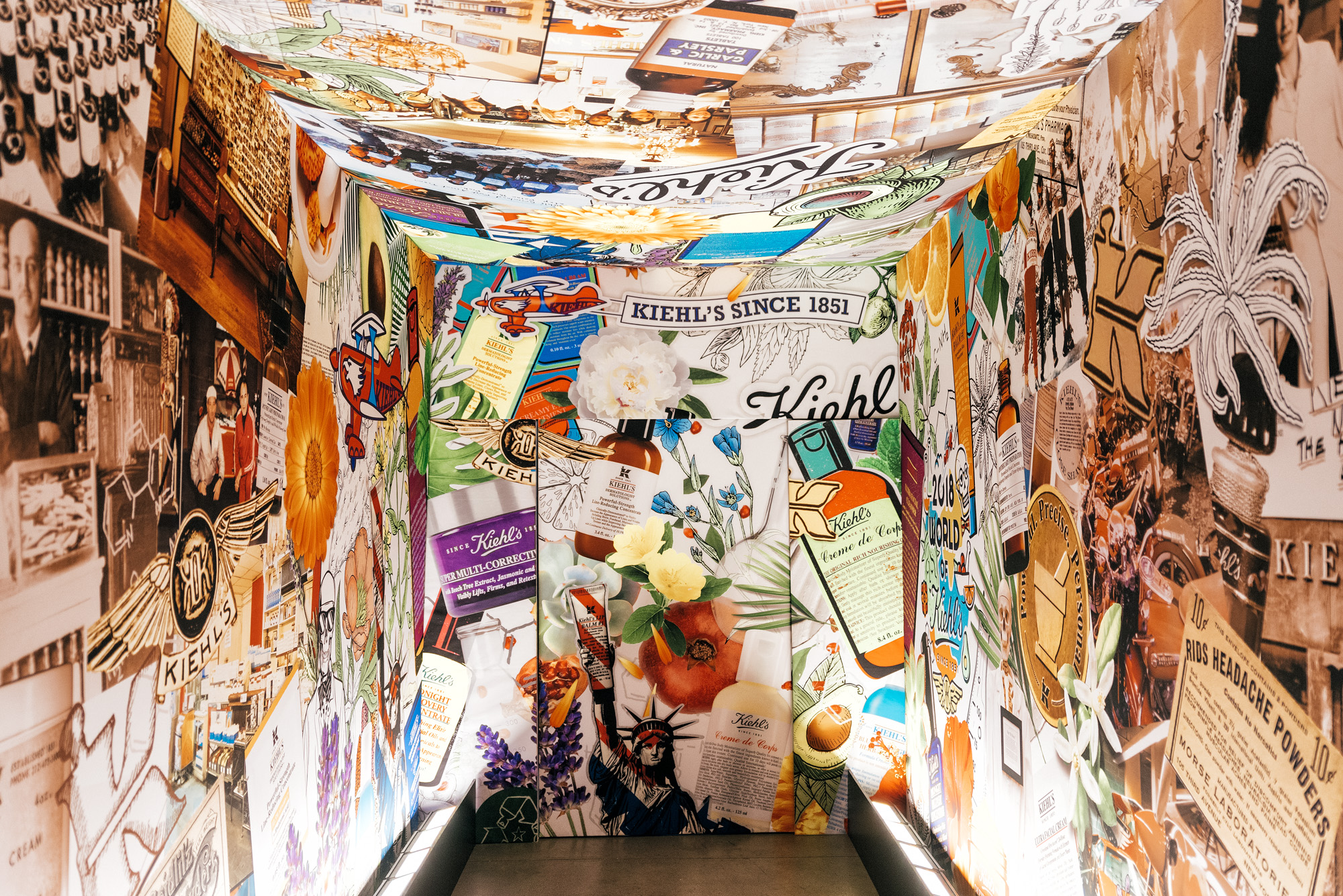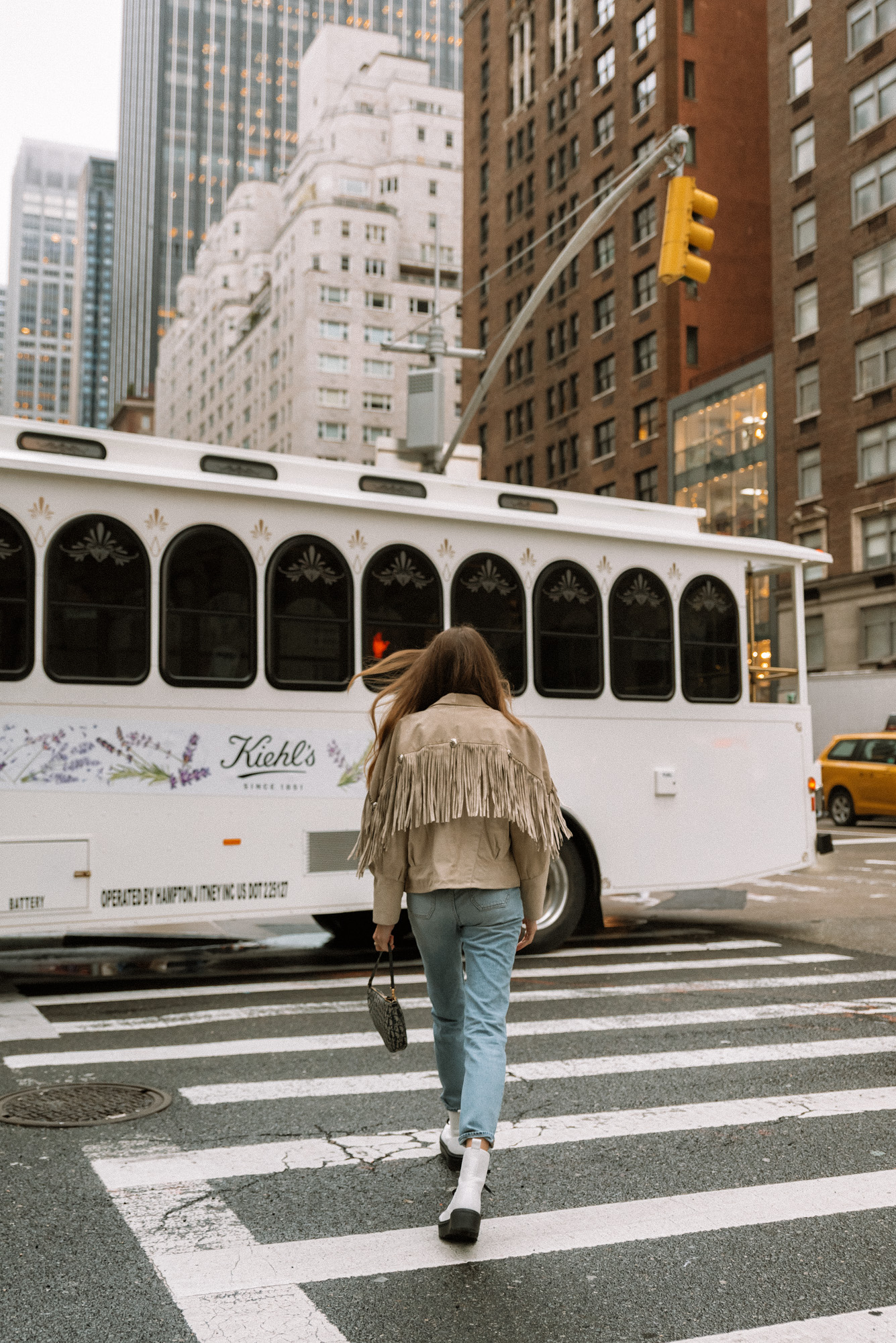 KIEHL'S SINCE 1851
Kiehl's was founded in 1851 as a pharmacy. This is also the basis for the know-how behind the products. Kiehl's only uses natural ingredients and I can only support this. Since I switched from, let's say,'chemical bombs' to natural products, my skin is much less bitchy.
The origins of Kiehl's, the first pharmacy on Third Avenue in Mahatten, can still be visited, as this is also the New York flagship store.
Kiehl's wurde im Jahr 1851 als Apotheke gegründet. Was auch der Grundstein für das Know-How hinter den Produkten sorgt. Kiehl's zeichnet sich vor allem durch die natürlichen Inhaltsstoffe aus und ich kann dies persönlich nur unterstützen. Seit ich von, nennen wir es mal überspitzt gesagt 'Chemiebomben' auf Naturprodukte umgestiegen bin, ist meine Haut viel weniger zickig, was auch wenig verwunderlich ist.
Den Entstehungsort von Kiehl's, die Apotheke als Familienbetrieb auf der Third Avenue in Mahatten, kann heute noch samt unveränderten Eingang übrigens noch besucht werden, denn hieraus ist der New Yorker Flagship Store entstanden.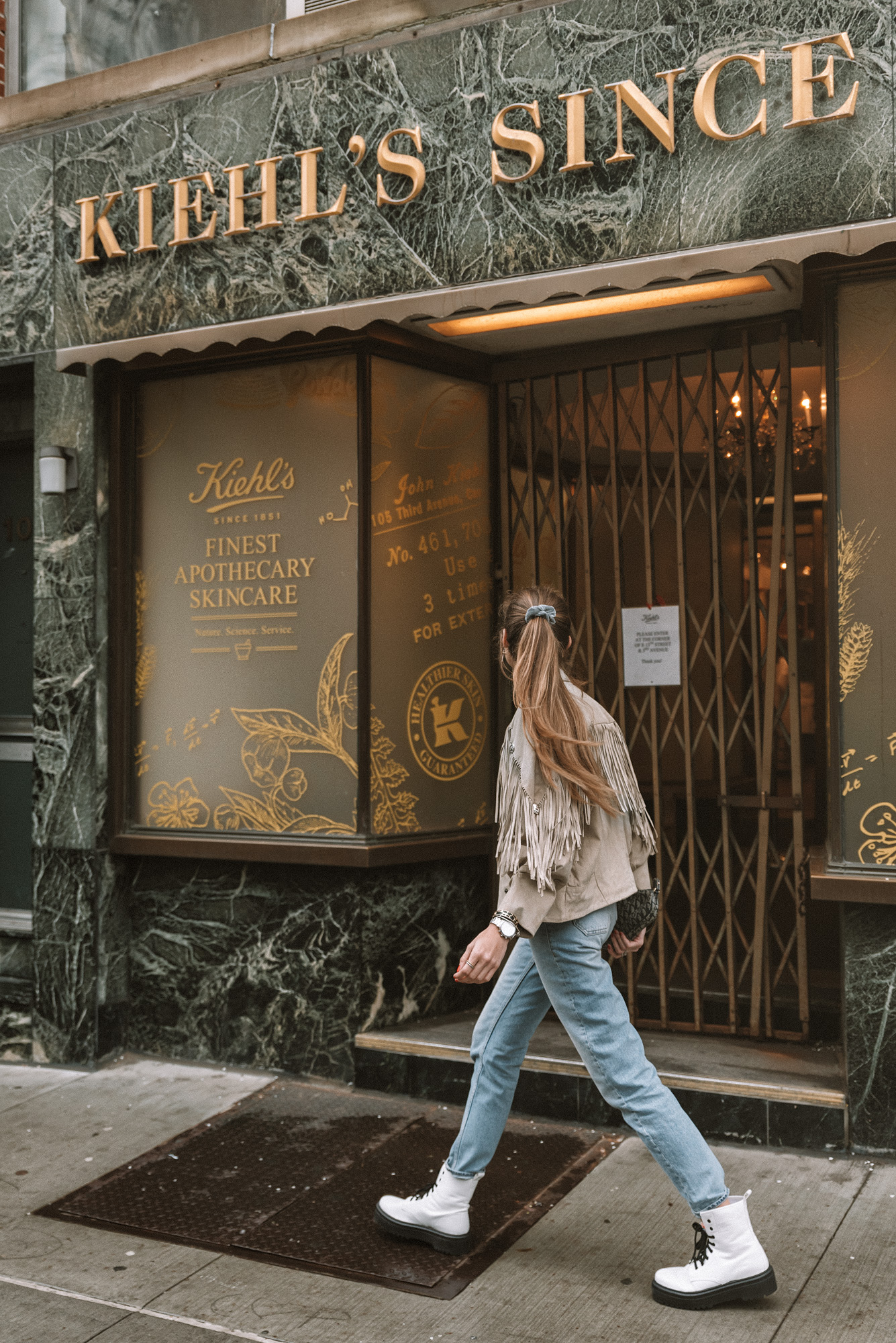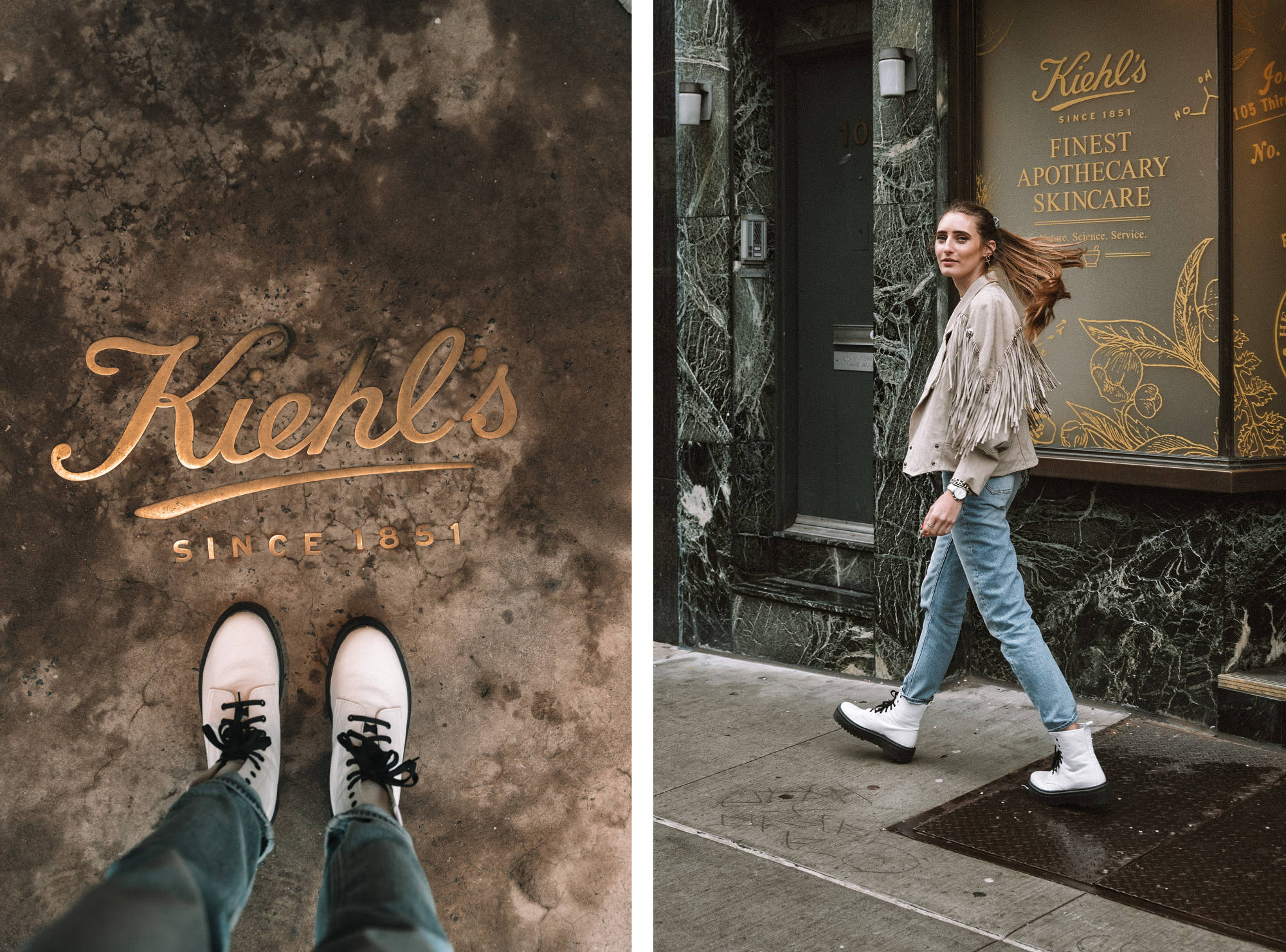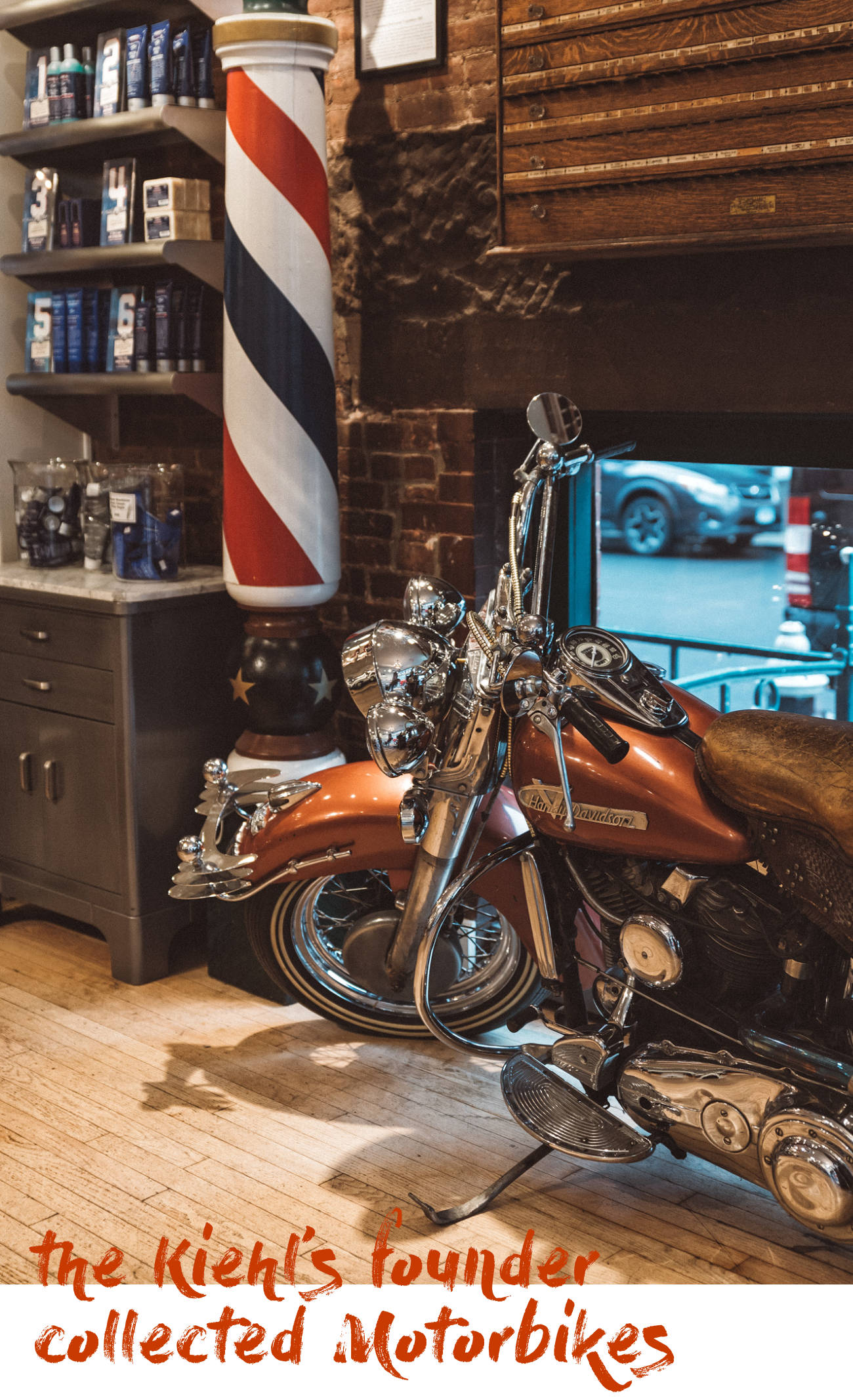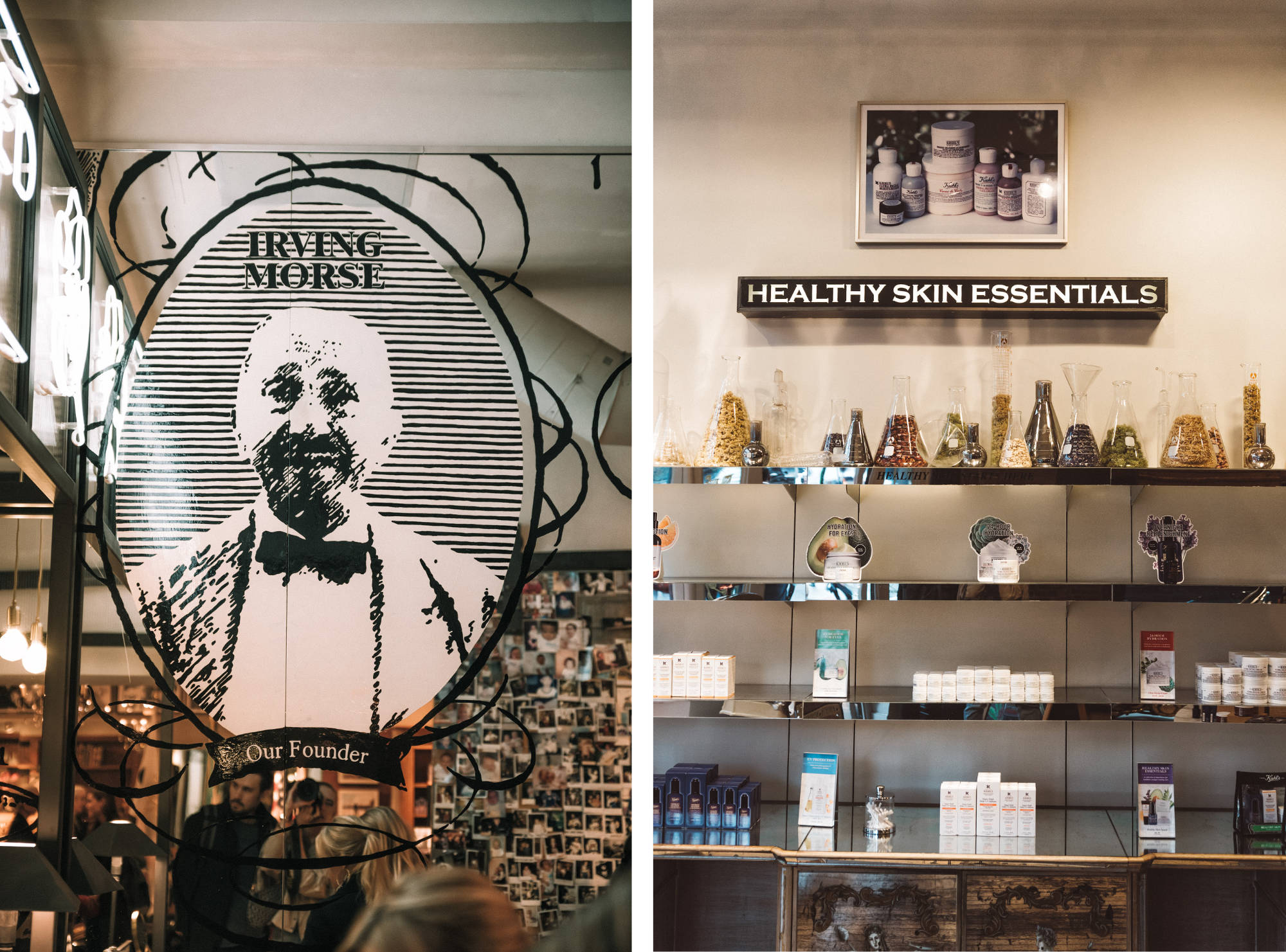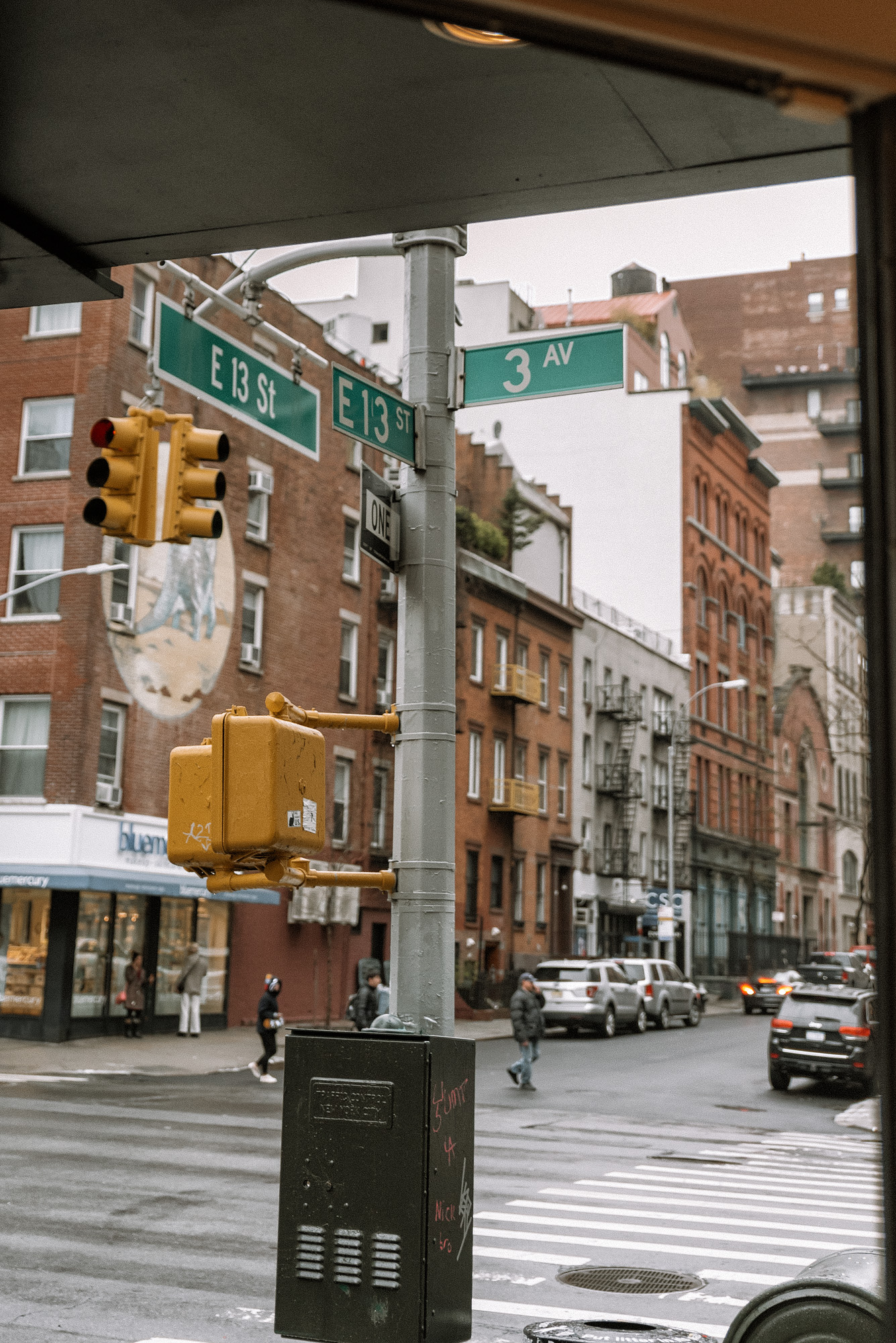 KIEHL'S MADE BETTER
I was more than enthusiastic about the presentation of Kiehl's new Made Better concept. Thanks to my parents, I've always thought that we should all be nicer to our environment. No we must.
As part of the Made Better initiative, Kiehl's wants to continue to improve and promote a few important points and I can only support this idea and I would wish for such an approach from other large companies.
Mehr als begeistert war ich von der Vorstellung des neuen Made Better Konzepts von Kiehl's. Dank meiner Eltern bin ich bereits seit klein auf der Meinung, dass wir alle netter zu unserer Umwelt sein sollten. Nein vielmehr müssen.
Im Rahmen der Made Better Initiative möchte Kiehl's einige Punkt weiterhin stetig verbessern und fördern und ich kann diesen Gedanken wirklich nur mehr als unterstützen und würde mir eine solche Vorgehensweise von weiteren großen Unternehmen wünschen.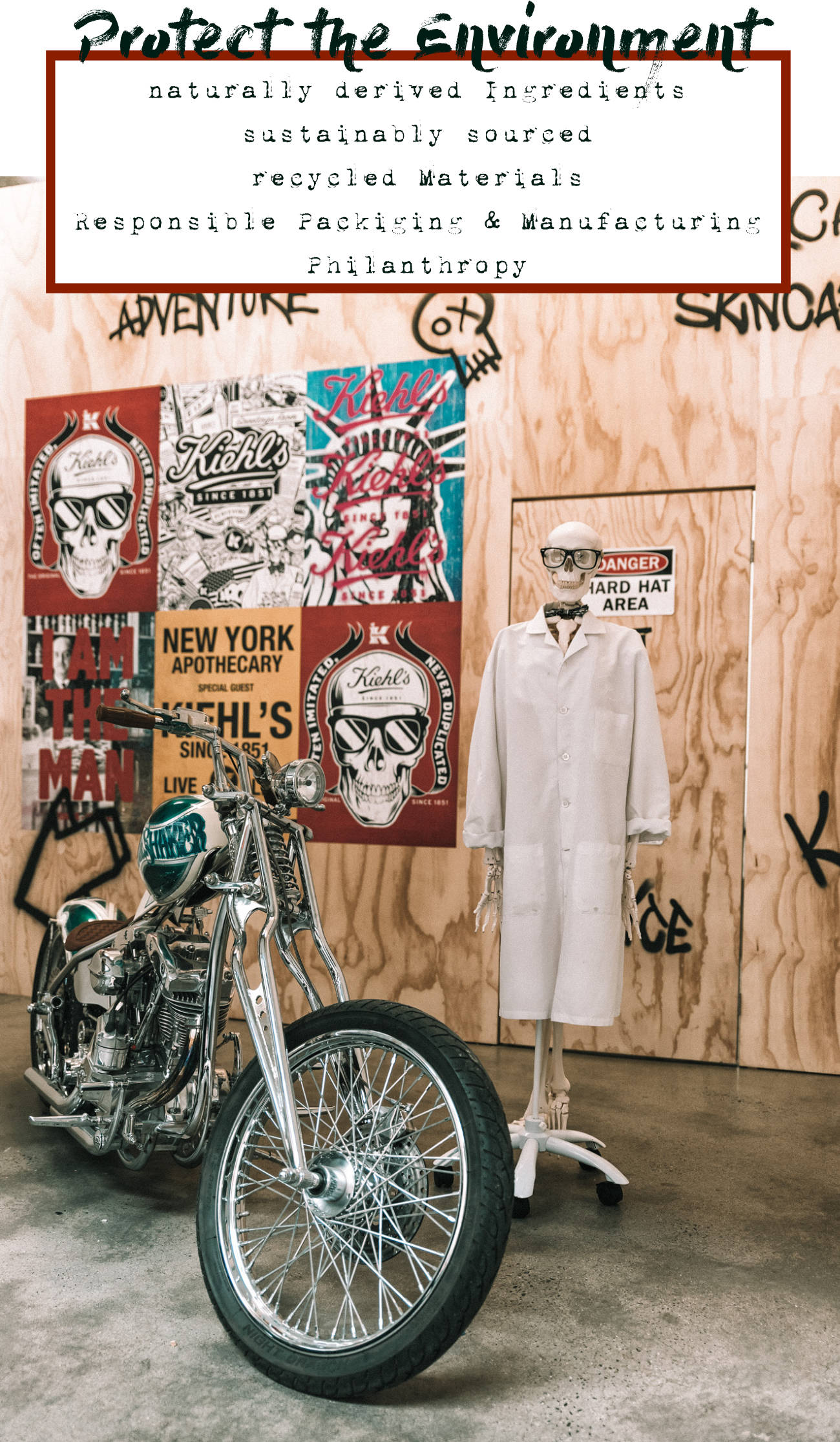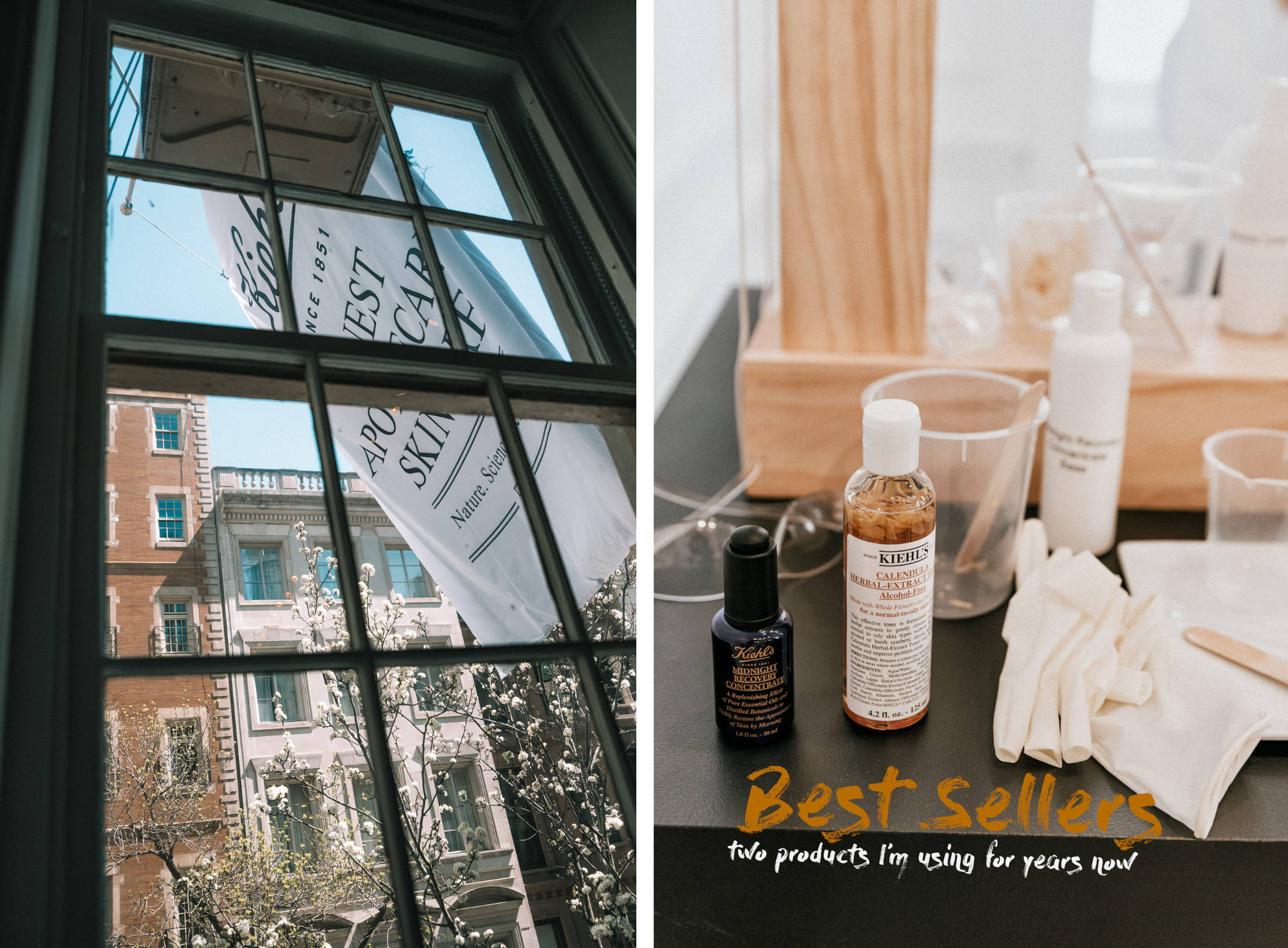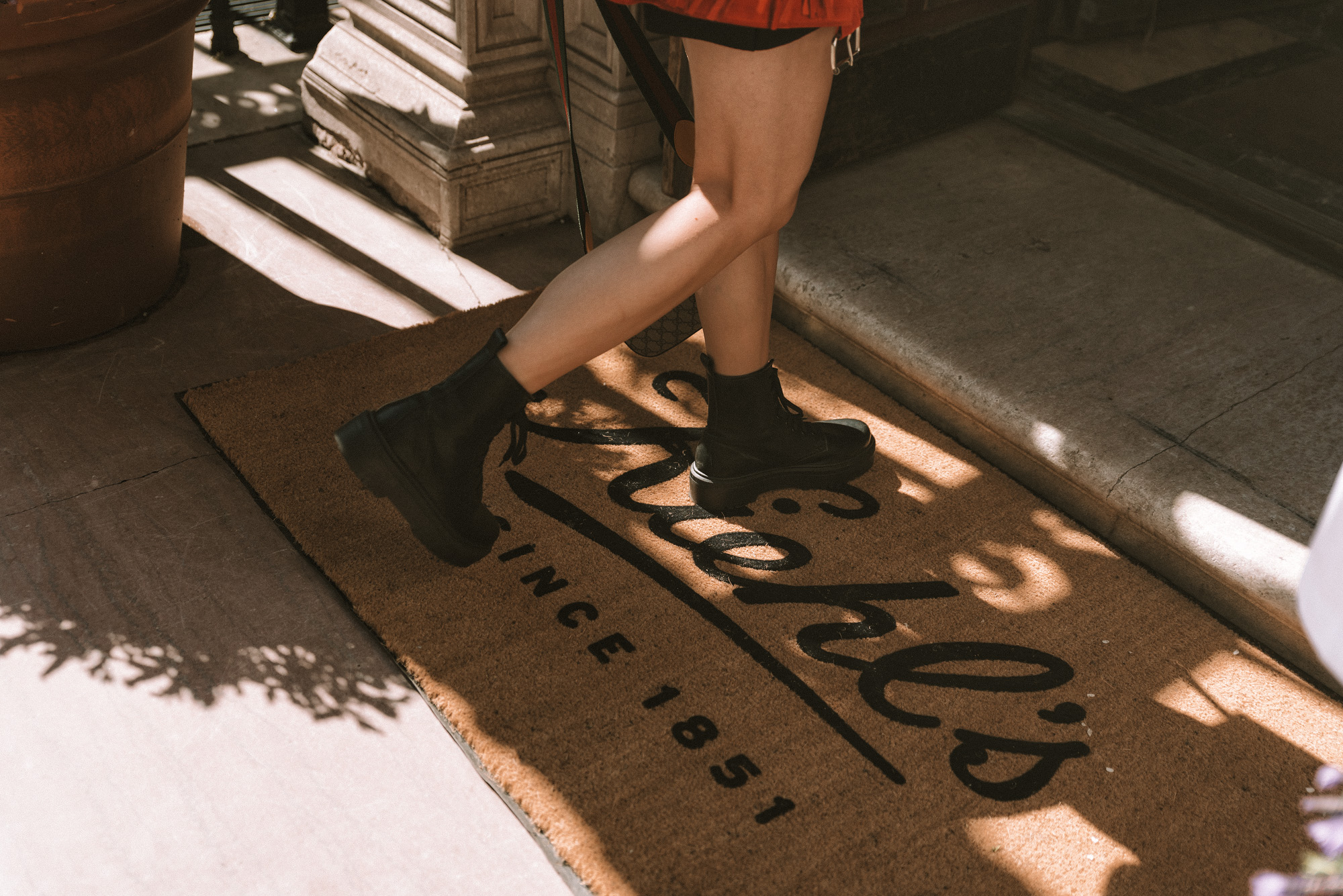 NEW PRODUCT LAUNCHES
The focus was on both  all-time Bestsellers, such as the Calendula Herbal-Extract Toner (which we were also'allowed to mix' ourselves), as well as some new products.
Im Mittelpunkt standen sowohl bereits bewährte Pflegeklassiker, wie der Calendula Herbal-Extract Toner (die wir übrigens auch selber 'anrühren' durften), als auch einige Produktneuheiten.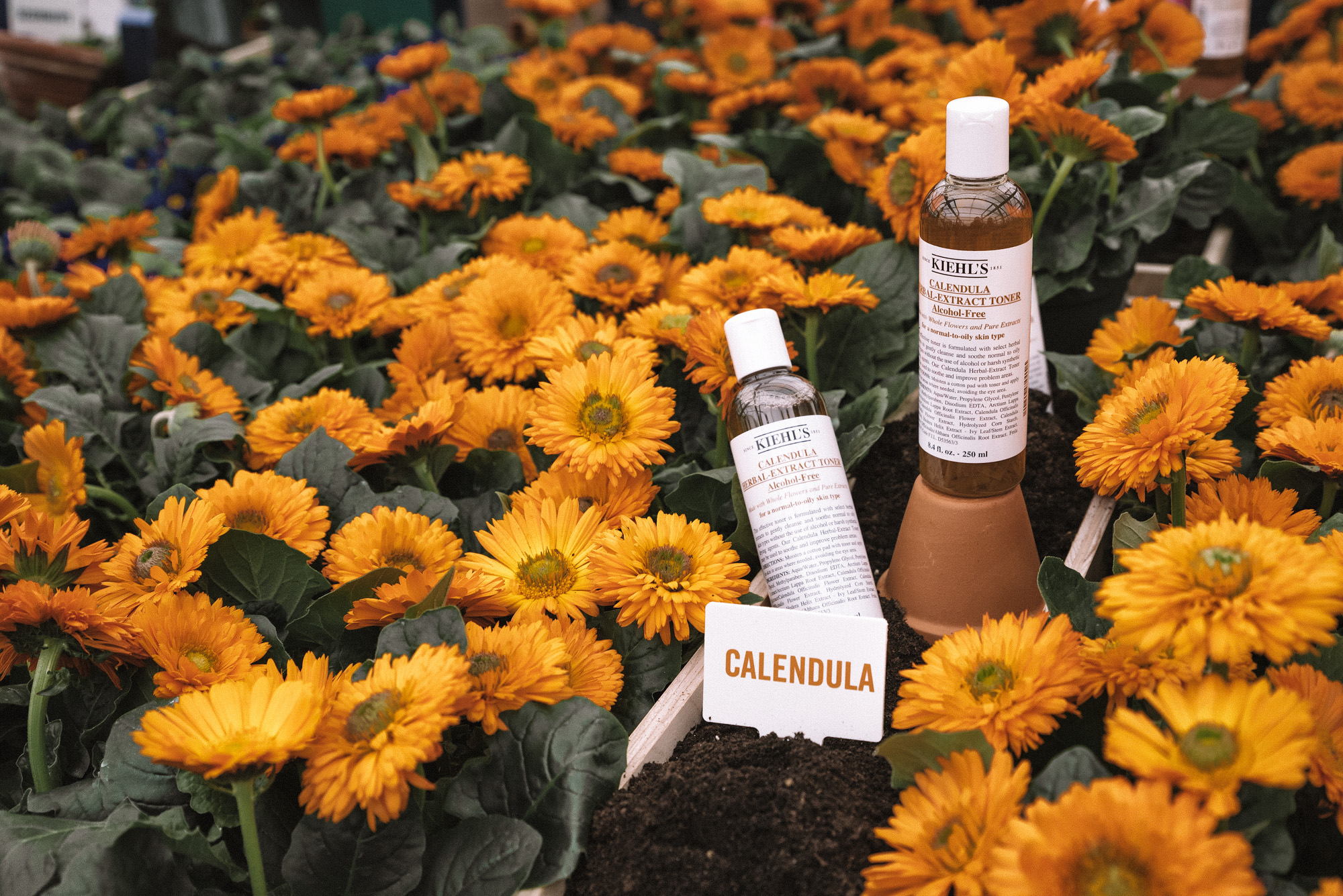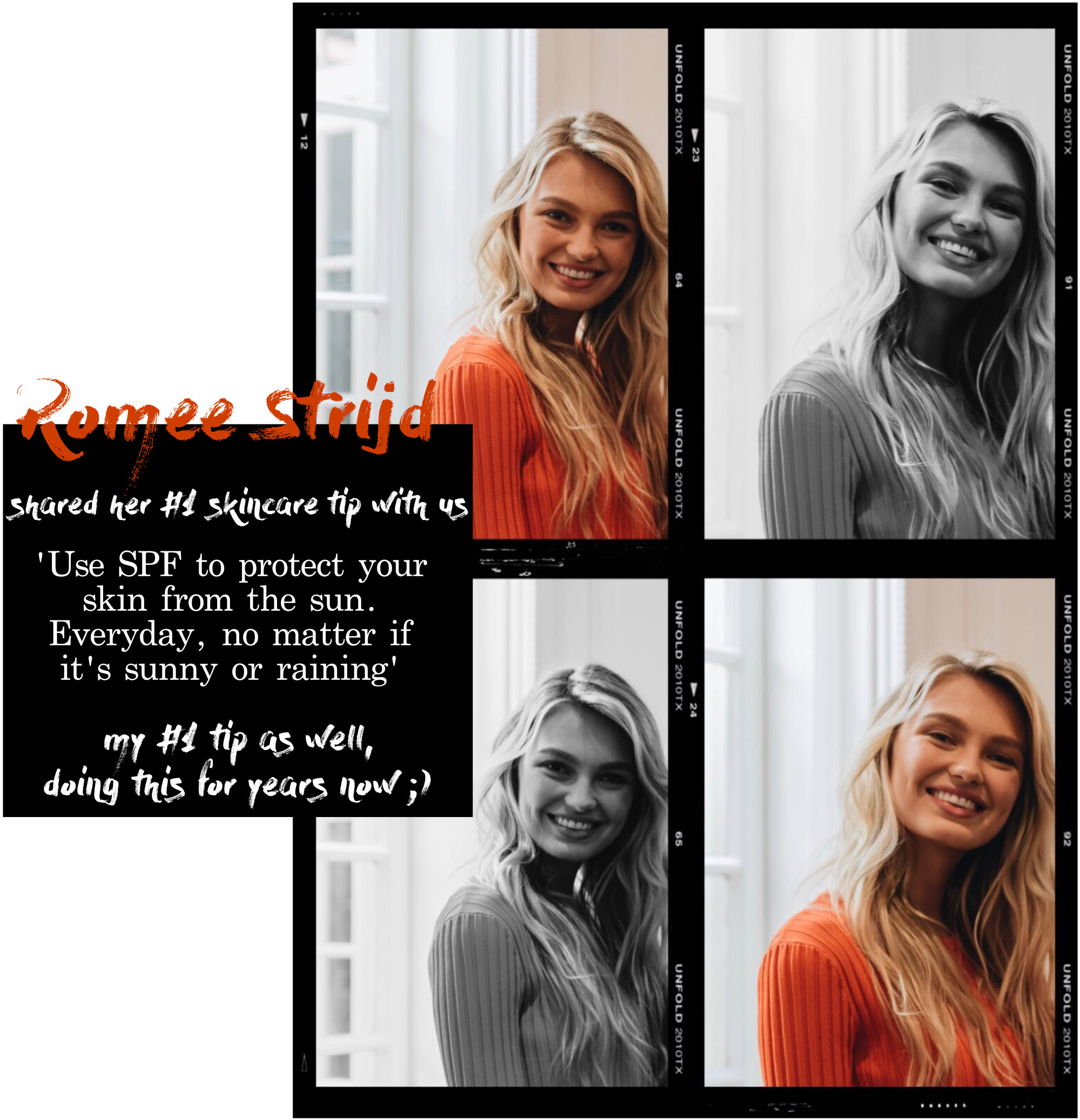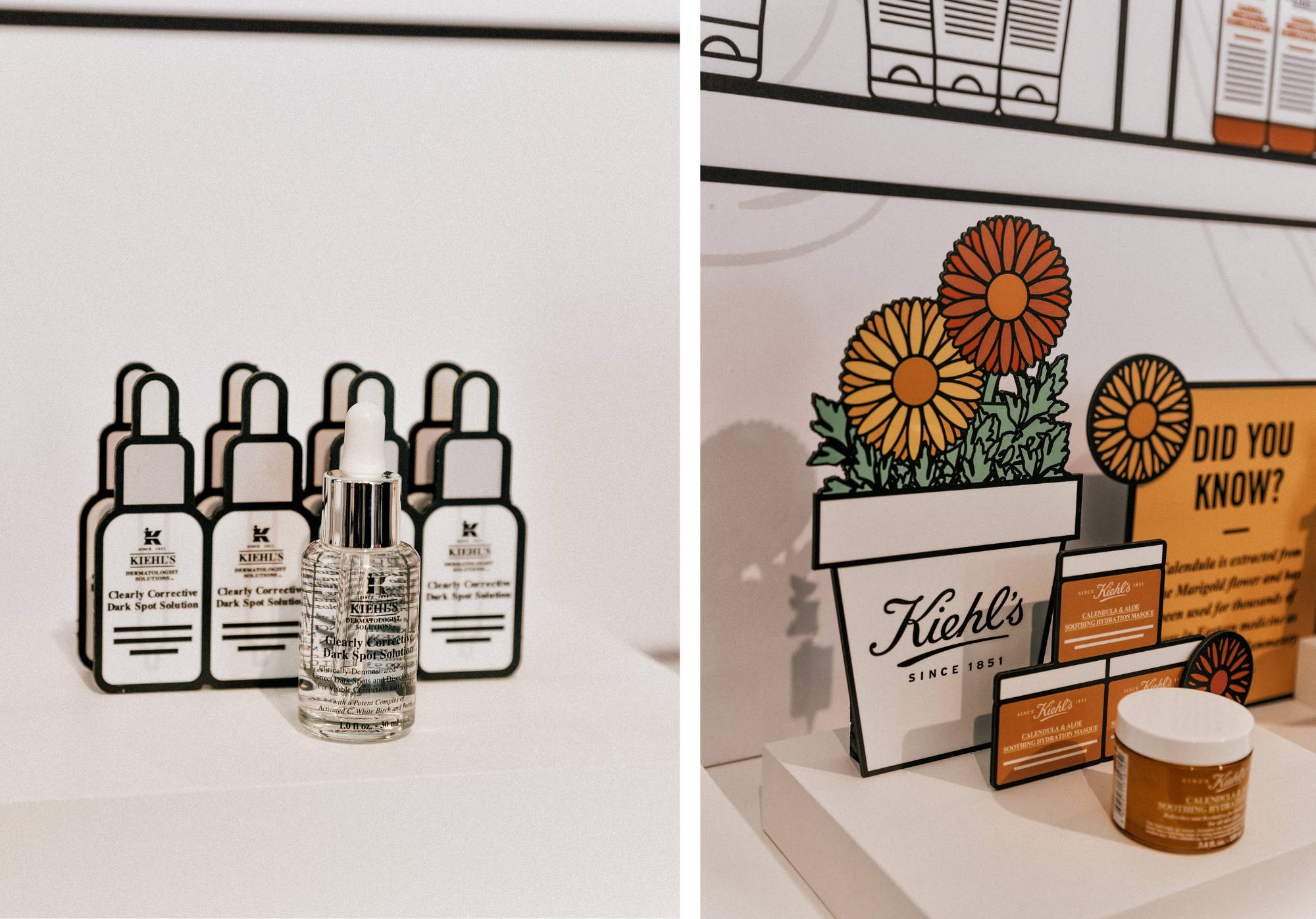 NEW: Kiehl's Glow Formula Skin Hydrator
Everything with the word 'Glow' generally becomes an object of desire for me. However, if it keeps the promise to make the skin glow even without the help of make-up, it wanders directly into my skincare shrine (in the form of a random Ikea shelf).
The Glow Formula Skin Hydrator with pomegranate can be used both as a moisturizer and as a primer under and/or as a highlighter over make-up. Or do like me and use it for all three steps.
Favorite Tip : mixed with Foundation (I mix 1:1 here) you get a wonderfully natural'no make-up' look.
Alles mit der Aufschrift 'Glow' wird bei mir generell schon ohne Umschweife zum Objekt der Begierde. Wenn es allerdings das Versprechen die Haut auch ganz ohne Hilfe von Make-up zum Strahlen zu bringen auch noch einhält, wandert es direkt in meinen Gesichtspflege Schrein (in Form eines 0815 Ikea Regals).
Der Glow Formula Skin Hydrator mit Granatapfel kann sowohl als Feuchtigkeitscreme verwendet werden, aber auch als Primer unter und/oder als Highlighter über dem Make-up aufgetragen werden. Oder macht es wie ich und verwendet es für alle drei Schritte.
Favorite Tipp : gemischt mit Foundation (ich mische hier im Verhältnis 1:1) bekommt ihr einen wunderbar natürlichen 'No-Make-up' Look.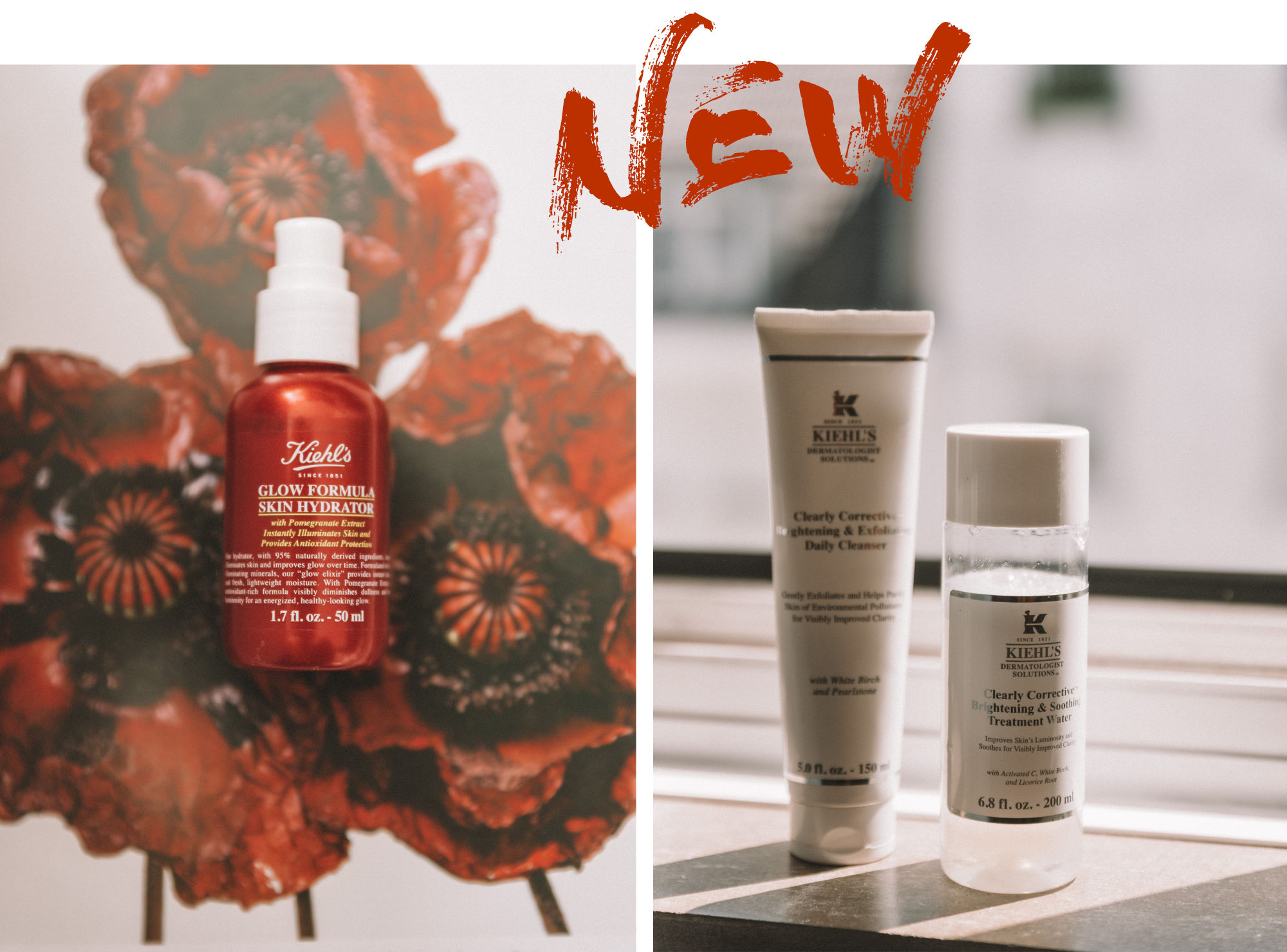 NEW: Clearly Correctiv Cleanser & Treatment Water
The Clearly Correctiv series has been an integral part of my care routine for some time now and is definitely responsible for my (meanwhile, not always aka 1x a month) more even skin appearance. The Clearly Correctiv series is designed to compensate discolouration, promote purity and also lighten dark spots and acne scar. In short, the skin appearance basically improves. That's why I'm very happy that the series has now been completed with an exfoliating cleanser (I use it daily) and the Brightening & Soothing Treatment Water (I apply it immediately afterwards).
My goal is to be able to go without Foundation completely at a point and these three products are definitely helping with it.
Die Clearly Correctiv Serie ist nun schon seit Längerem ein fester Bestandteil meiner Pflegeroutine und ist auch definitiv verantwortlich für mein (mittlerweile, auch nicht immer aka 1x im Monat) ebenmäßigeres Hautbild. Die Clearly Correctiv Serie ist darauf ausgelegt Verfärbungen auszugleichen, Reinheit zu fördern und z.B. auch dunkle Flecken und Aknenarben aufzuhellen. Kurzgesagt, dass Hautbild grundsätzlich zu verbessern. Deswegen freue ich mich riesig, dass die Serie nun über einen Exfoliating Cleanser (verwende ich täglich) und das Brightening & Soothing Treatment Water (trage ich direkt danach auf) ergänzt wurde.
Mein Ziel ist es nämlich irgendwann komplett auf Foundation verzichten zu können und diese drei Produkte tragen auf jeden Fall maßgeblich dazu bei.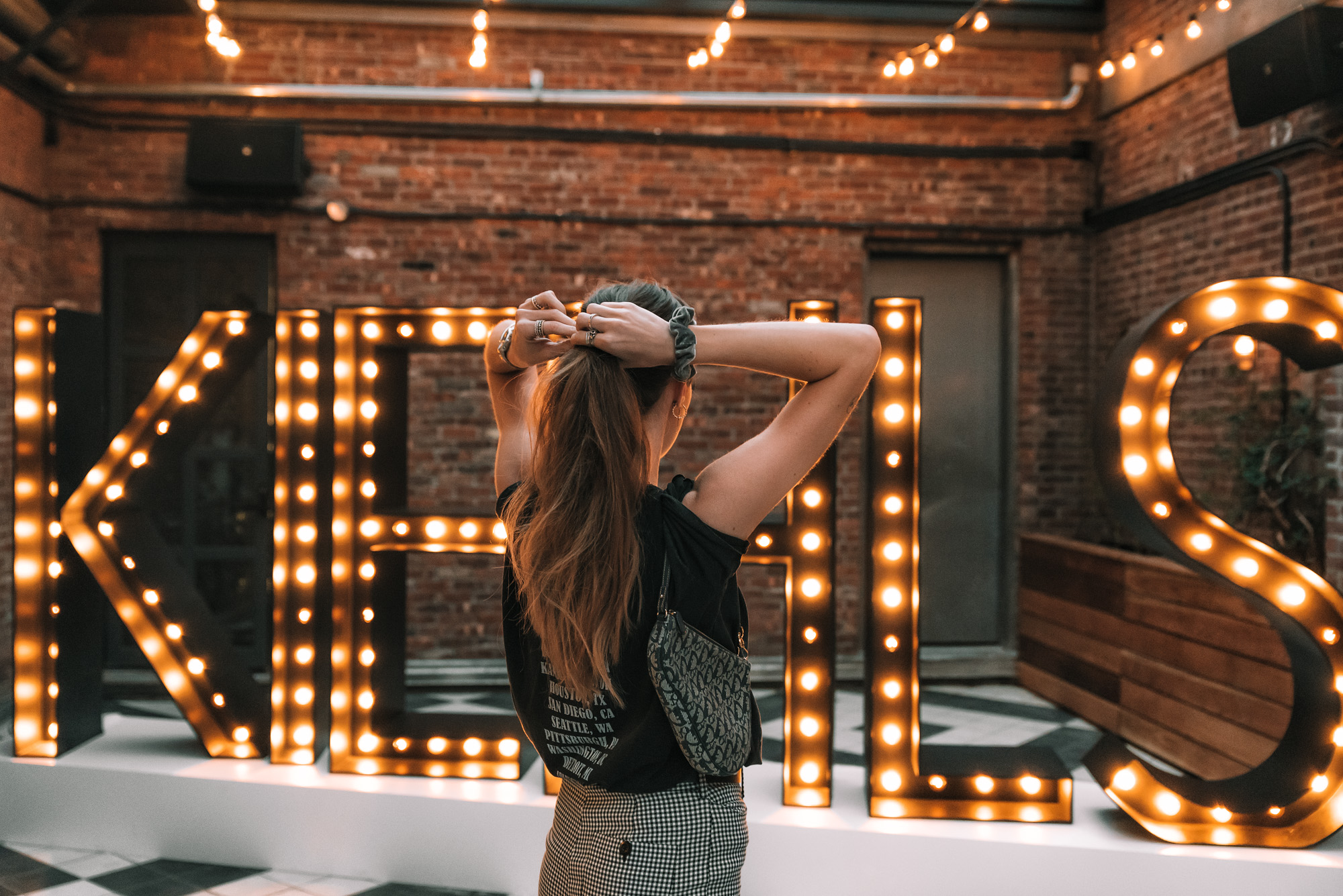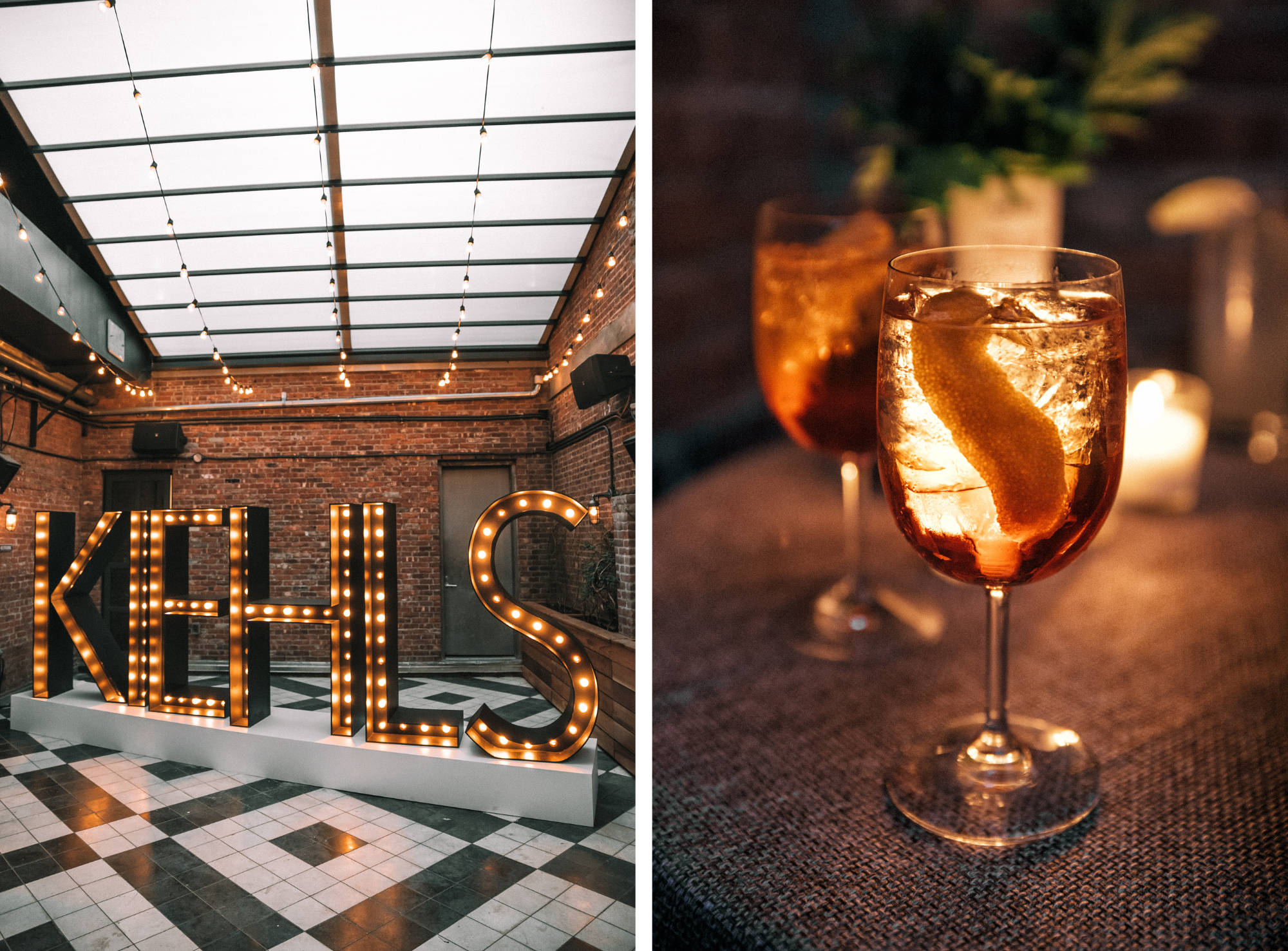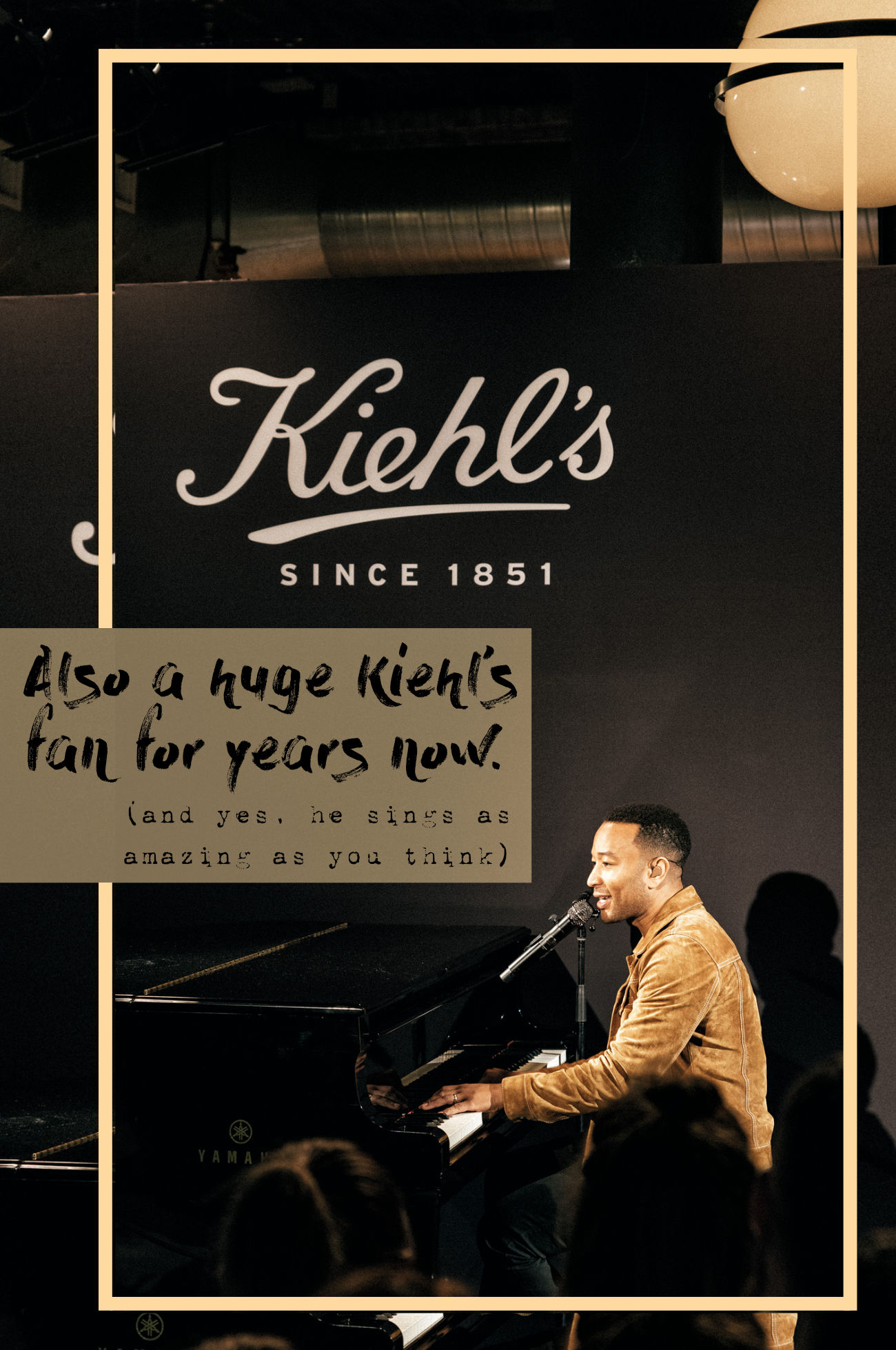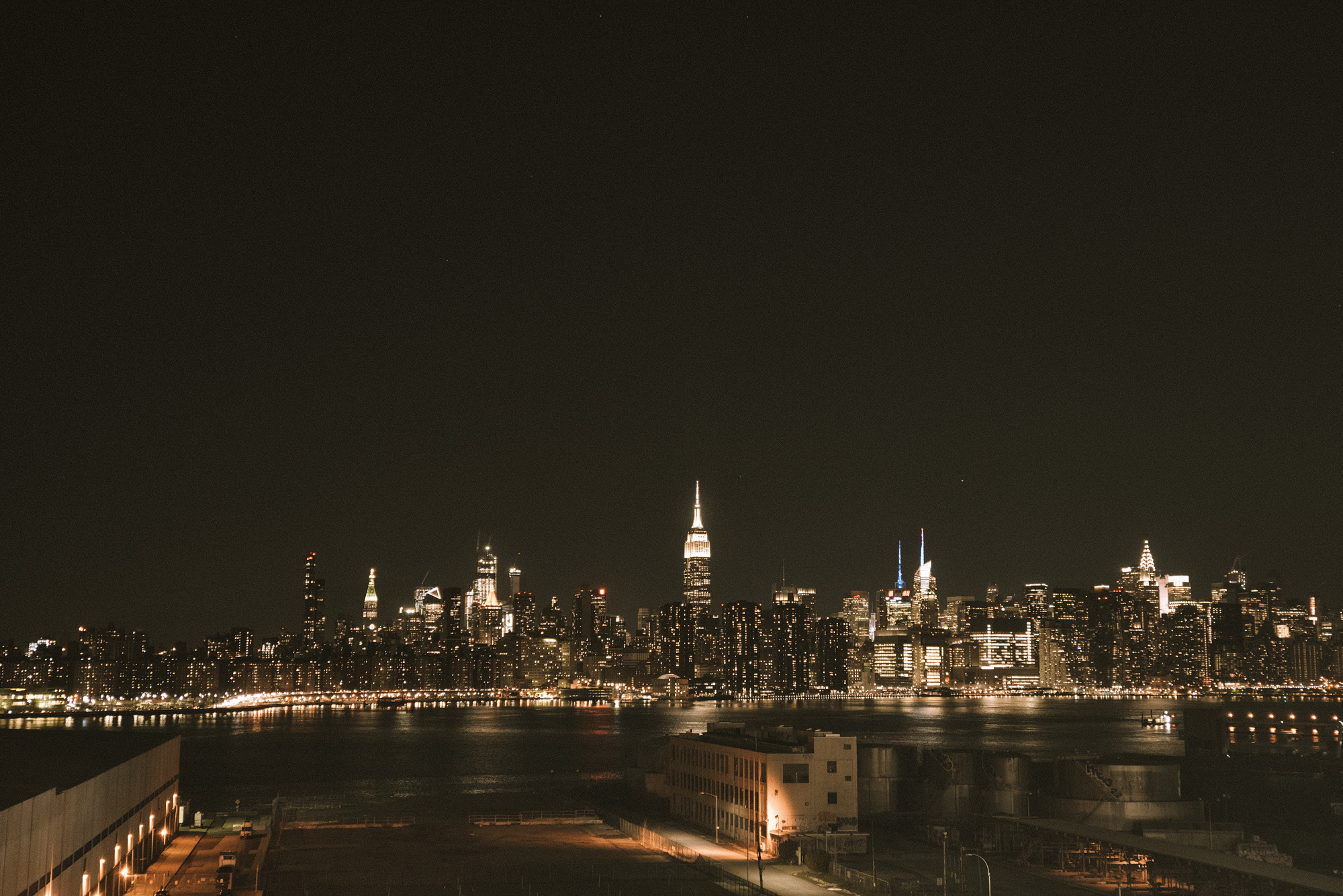 • in freundlicher Zusammenarbeit mit Kiehl's | in collaboration with Kiehl's •
MerkenMerken
MerkenMerken
MerkenMerkenMerkenMerken
MerkenMerken
MerkenMerken
MerkenMerken
MerkenMerken
MerkenMerken