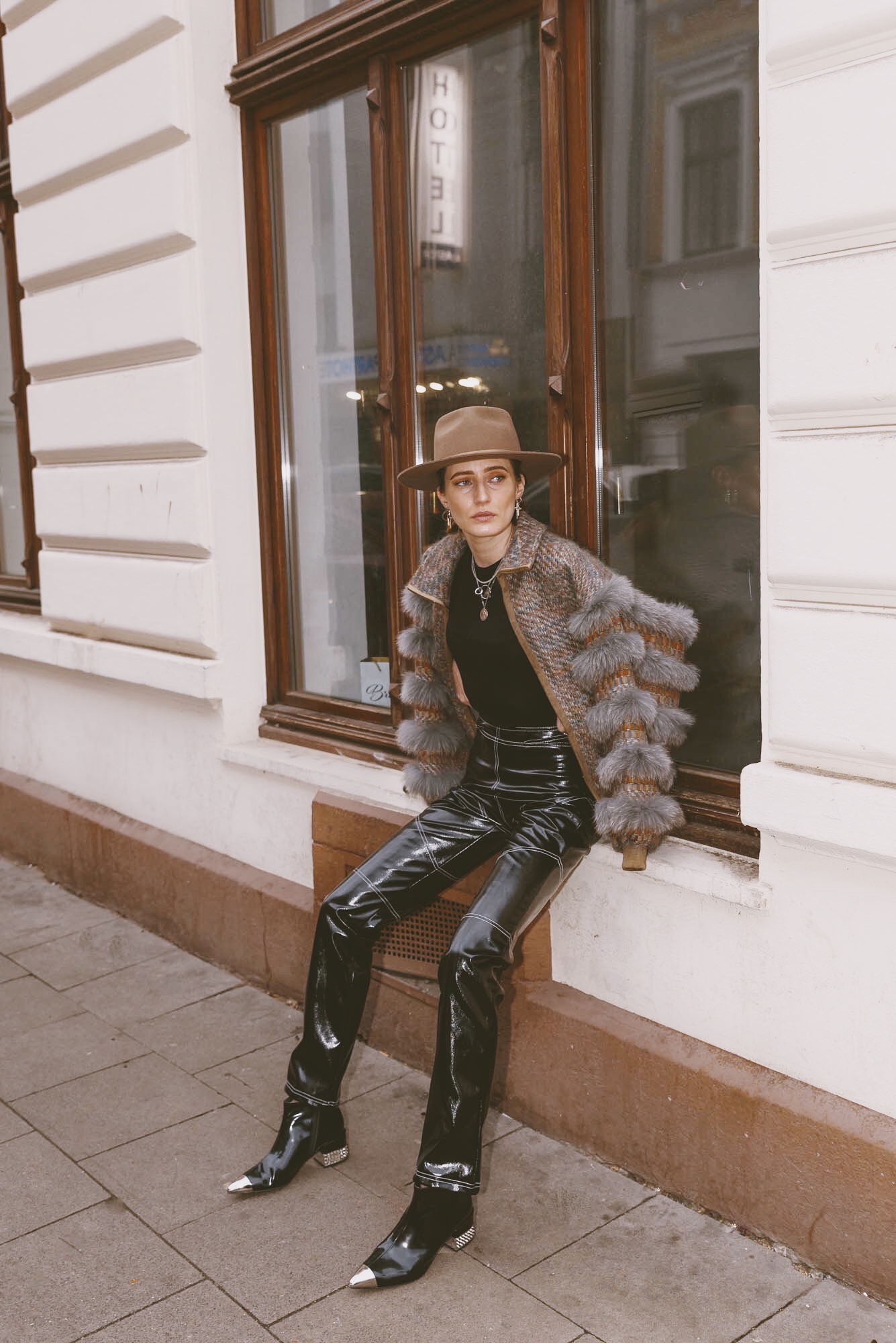 WHAT A TACKY CAPTION
BUT WE'RE TALKING ABOUT VINYL HERE.
[enthält Markennennungen & Affiliate Links]
And the shiny part is probably the reason why I'm quite torn between everything Vinyl. It can quickly look cheap. But besides leather, Vinyl is the material that also screams coolness at full volume. So it definitely has its charm.
In the end it all depends on the styling, because it can easily look like what Vinyl was known for until recently, sex shops and well, gym floors.
A hard contrast with oversized classic blouses or hey even floral prints would be one styling idea. I decided to go with the Vinyl typical edgy vibe (surprise surprise). Start with a basic T-Shirt and add a Statement jacket. But choose your faux fur additions wisely, otherwise we end again at the Sex shop (which is fine, don't get me wrong) 😉


Oh one last thing, people will stare at you no matter how you style Vinyl.

But just let them.
I'M WEARING
I am Gia Vinyl Pants, Vintage Jacket, Asos T-Shirt
Lack of Color Hat, Jeffrey Campbell Shoes, Vintage Dior Bag
[AFFILIATE LINKS]