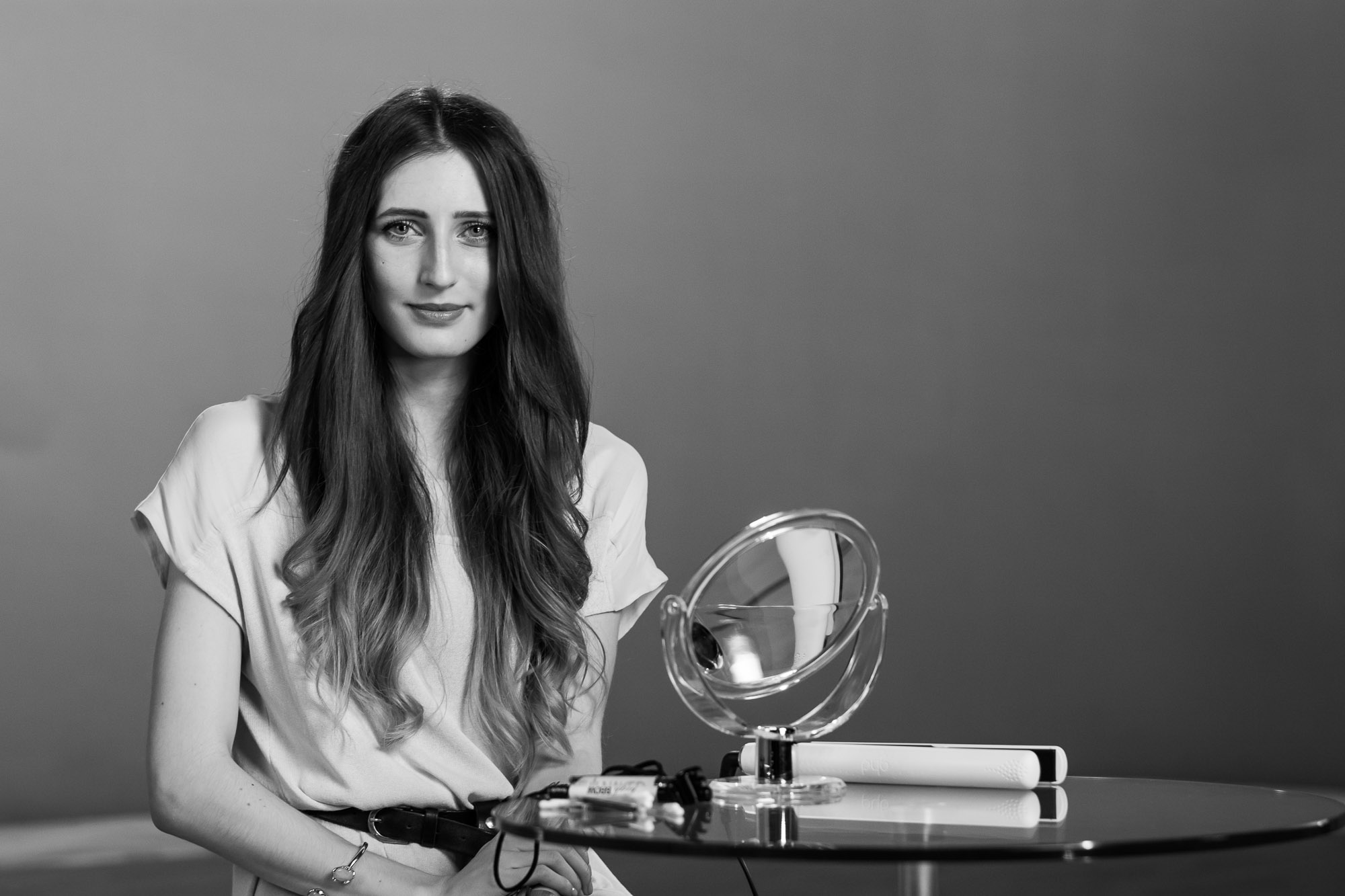 You know, I'm definitely not the most romantic person, ok not at all to be honest. But I'm really into make-up and trying out different products, so it was a real pleasure to film a tutorial with a rosé make-up look which is suitable for any occasion, not just Valentine's Day. On my skin I used my typical combination, bronzer to contour, blush for a fresh look and concealer in a V shape under my eyes to highlight that area. I decided to do a really simple eye make-up with just one eyeshadow in a mauve color and a bit of bronze eyeliner at the corner of the eye. My personal tip to give your eyes more dimension and depth, use a bit of your bronzer in your crease and blend it. The warm yet subtle color creates a natural shadow and makes a huge different, no matter which look you're wearing. On my lips I used this amazing lipstick by Revlon in a great rosé shade called Honey, it's more like a lip balm, since it's super moisturizing and easy to apply. You can watch the complete tutorial in the video down bellow.
Products used in this tutorial
MAC | Face & Body Foundation
Urban Decay | Naked Skin Concealer
Urban Decay | Eyeshadow Primer Potion
Zoeva | Eyeshadow Palette
Douglas | Eyeliner Gold
Douglas | Endless Lashes Mascara
Benefit | Browzing Medium
IsaDora | Face Sculptor
Benefit | Hoola Bronzer
Revlon | Colorburst in Honey
Es ist kein Geheimnis, dass ich nicht sonderlich romantisch veranlagt bin, ok um genau zu sein, ich bin es ganz und gar nicht. Aber dafür kann ich mich umso mehr für Make-up begeistern, vor allem wenn es darum geht neue Produkte auszuprobieren. Deswegen war es mir auch eine große Freude, mit Douglas einen Make-up Look zu filmen, der für absolut jede Gelegenheit geeignet ist und nicht nur am Valentinstag aufgelegt werden darf 🙂
Für den Teint habe ich auf meine übliche Kombination zurückgegriffen, Bronzer zum Contouring, Blush für einen frischen Look und Concealer, den ich wie ein V unter meinen Augen auftrage, um diese Partie hervorzuheben. Das Augen Make-up habe ich sehr natürlich und einfach gehalten. Ein Lidschatten in einem matten Mauve Ton auf das ganze bewegliche Lid auftragen und lediglich am Ende einen Lidstrich in Bronze ziehen, dass wirkt nicht so hart wir schwarz. Mein persönlicher Tipp um den Auge mehr Ausdruckskraft und Dimension zu verleihen, Bronzer in der Lidfalte auftragen und verblenden, der warme Braunton kreiert so einen natürlichen Schatten und macht wirklich einen großen Unterschied aus. Den Revlon Colorburst in der Farbe Honey habe ich als Lippenstift genutzt. Da ich viele internationale Youtube gucke, fiebere ich schon seit Langem darauf hin, dass Revlon über Douglas auch endlich in Deutschland erhältlich ist, da alle immer über die Lippenstifte von Revlon schwärmen. Und ich kann ihnen nur zustimmen, der Colorburst ist vielmehr wir Lippenpflege, er trocknet die Lippen nicht auf und ist auch ohne Spiegel problemlos aufzutragen.
Wer sich das ganze jetzt aber noch Schritt für Schritt anschauen möchte, den ganzen Look gibt es als Video-Tutorial für euch 🙂
| in freundlicher Zusammenarbeit mit Douglas |