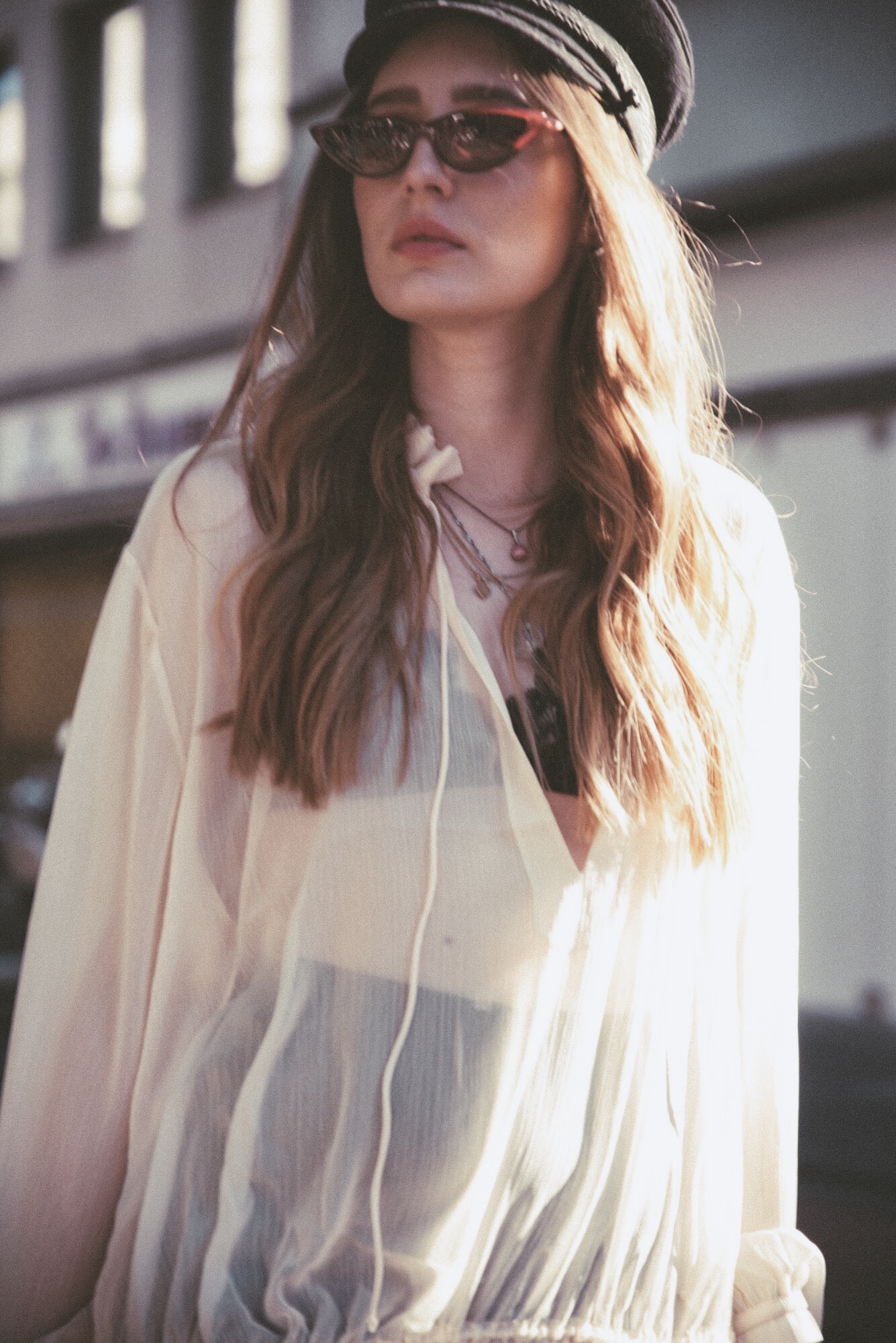 T• enthält Affiliate Links & Markennennungen •
BIKE SHORTS 2.0
TOUR DE FRANCE TAKING OVER.
As a child of the 90s they were part of the standard wardrobe chosen by our moms. The comeback was therefore initially viewed with skepticism. We're talking about Bike shorts or cycling shorts, however you want to call them. Obviously designed for cycling, the skintight shorts can now also be found on Chanel & Co. catwalks. And for sure not worn with bicycle helmets.
And even if this trend is obviously going in a sporty direction, it is important to set contrasts in styling. Once I played around a bit more with these kind of shorts, I will definitely publish a style guide with my best tips and Outfit options. Until then, you can play it save with oversized tops (for the brave ones out there cropped tops) and shoes you wouldn't expect with cycling shorts. Yes, high heels are also a welcome option here.
---
I'M WEARING
& Other Stories Blouse, Asos Bike Shorts, Topshop Bag,
Dr. Martens Shoes, Vintage Hat, Mango Sunglasses
Affiliate Links
---
Als Kind der 90er waren sie Teil der für einen von Mama ausgewählten Standard Garderobe. Das Comeback wurde dementsprechend zuerst skeptisch begutachtet. Bike Shorts oder auf gut deutsch gesagt, Radlerhosen. Ganz offensichtlich für den Radsport designed, sind die hautengen Shorts nun auch auf den Laufstegen von Chanel & Co. anzutreffen. Und dies alles andere als in Kombination mit Fahrradhelmen.
Und auch wenn diese Trendwelle eine offensichtliche sportliche Richtung einschlägt, gilt es beim Styling Kontraste zu setzen. Sobald ich mit diesem Trend die experimentelle Phase hinter mir gelassen habe, wird hier auf jeden Fall ein Bike Shorts Style Guide anzutreffen sein. Bis dahin gilt, oversized Tops (für die Mutigen Cropped Tops) und Schuhe die man zu Radlerhosen nicht erwarten würde. Ja High Heels sind hier auch eine gern gesehen Option.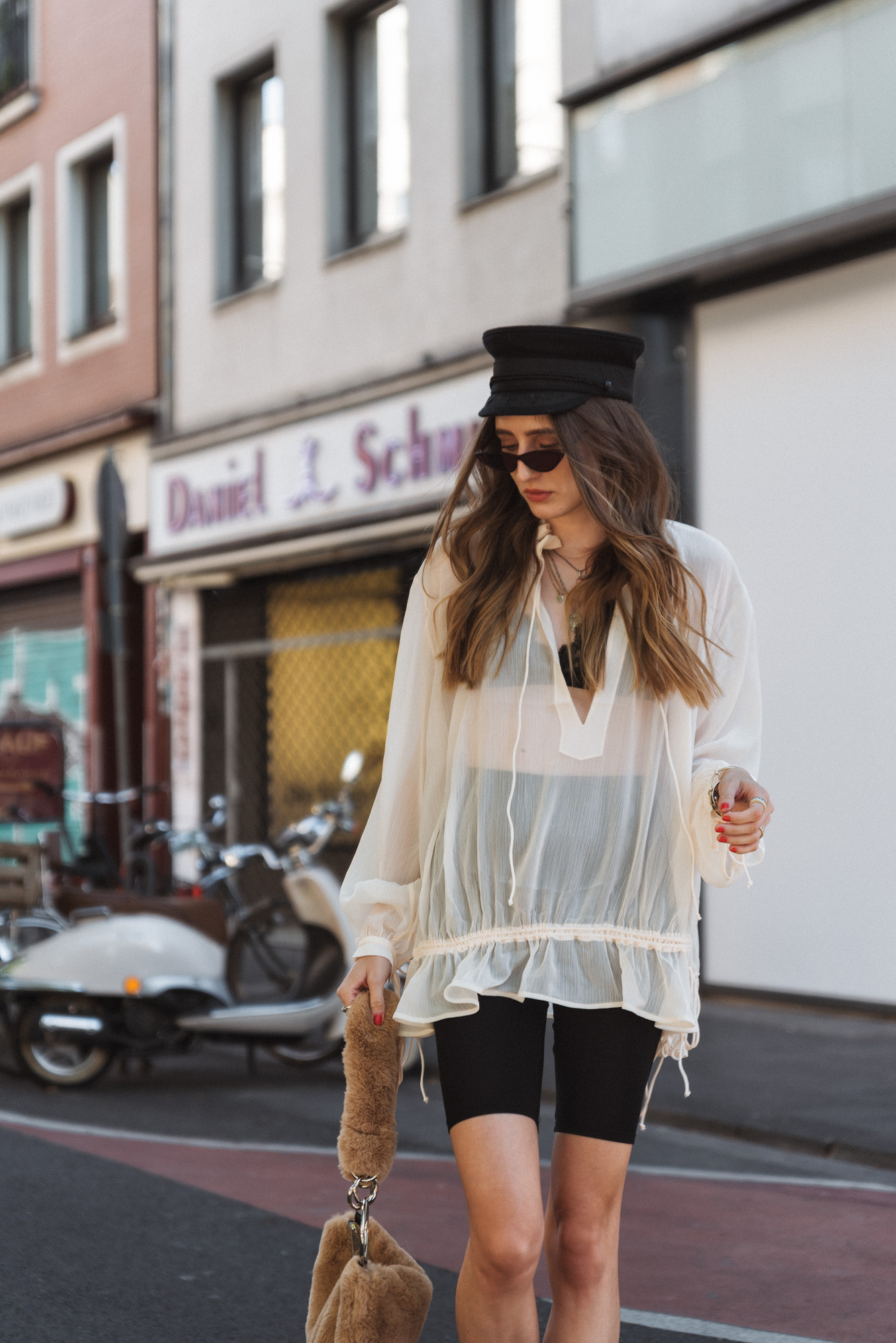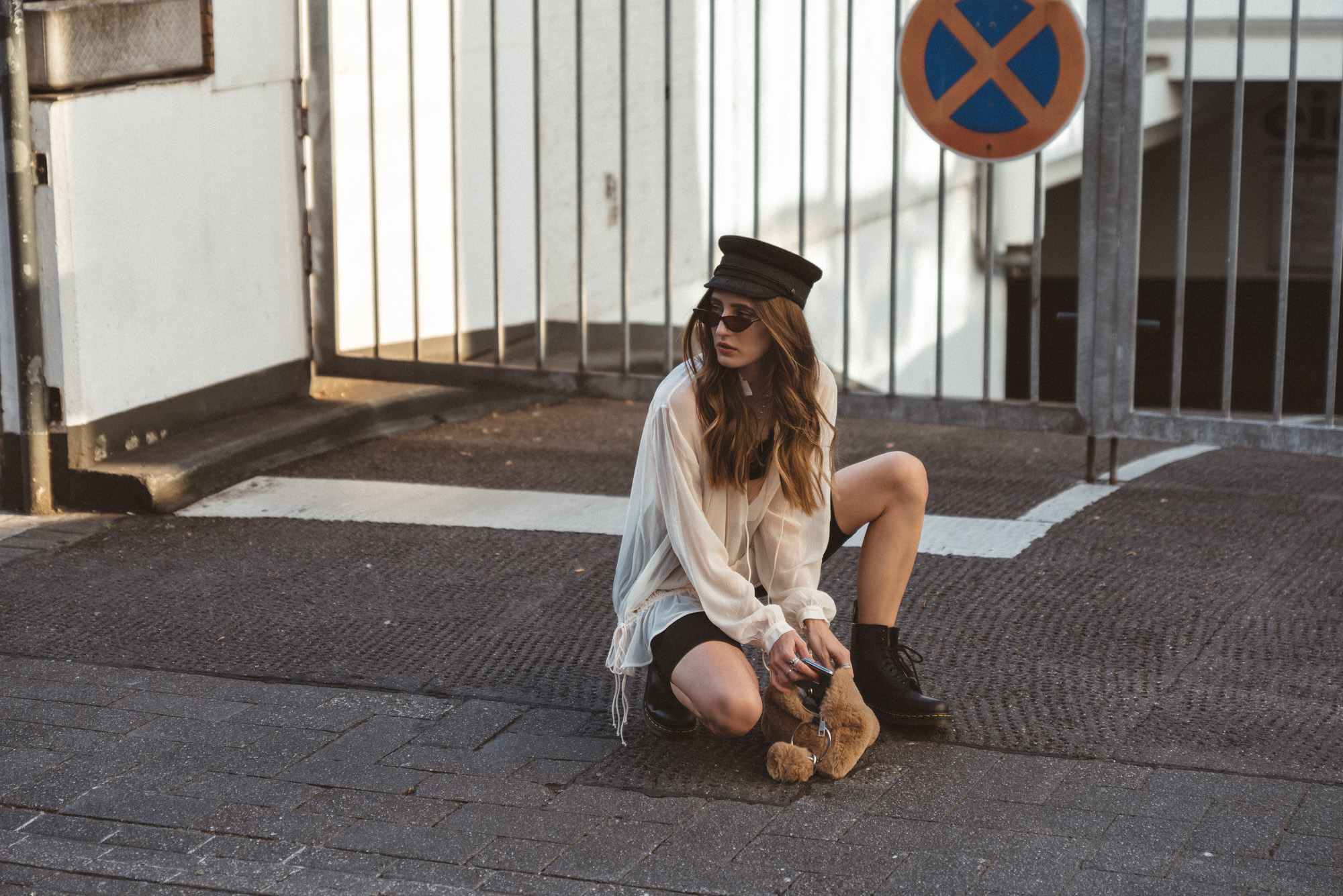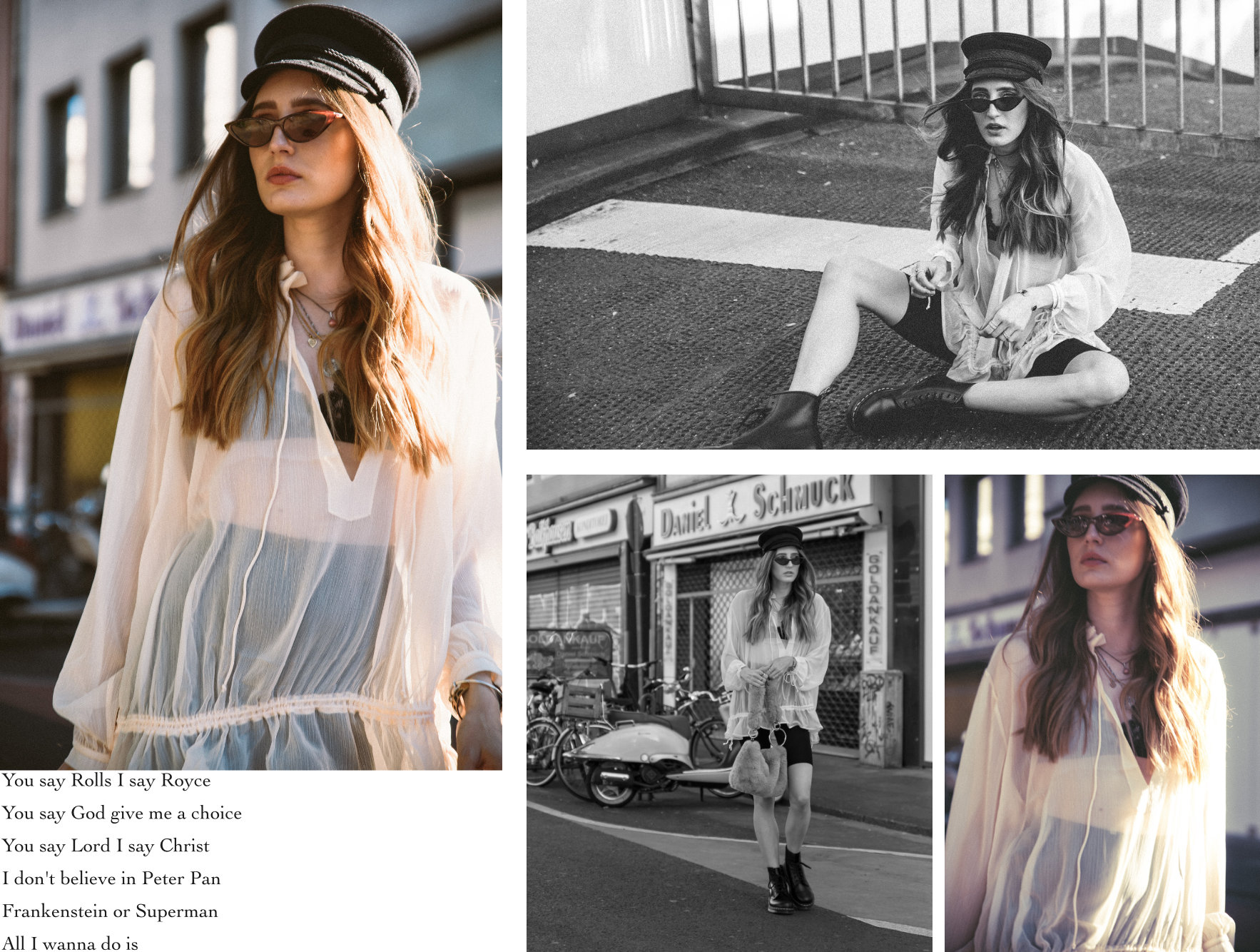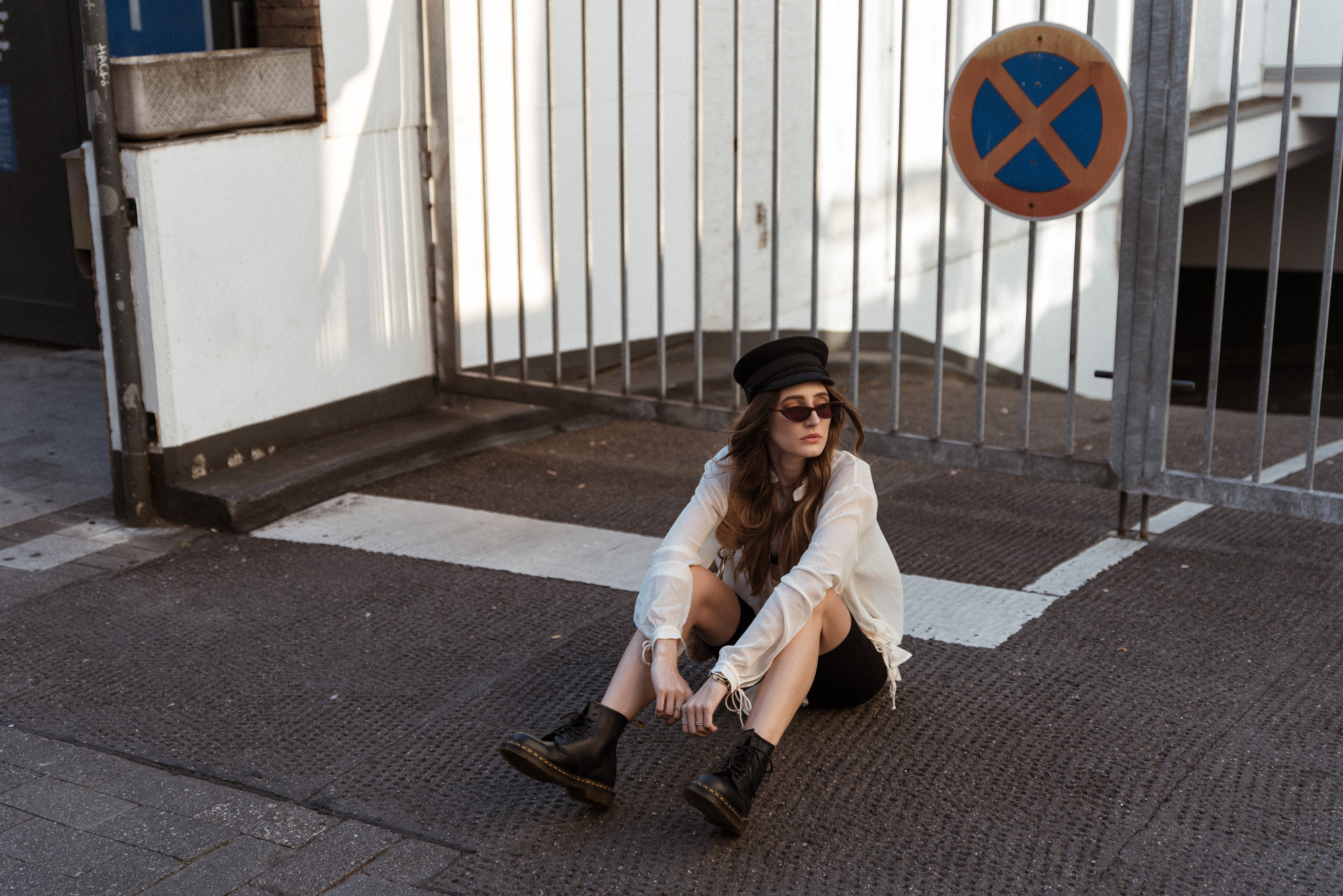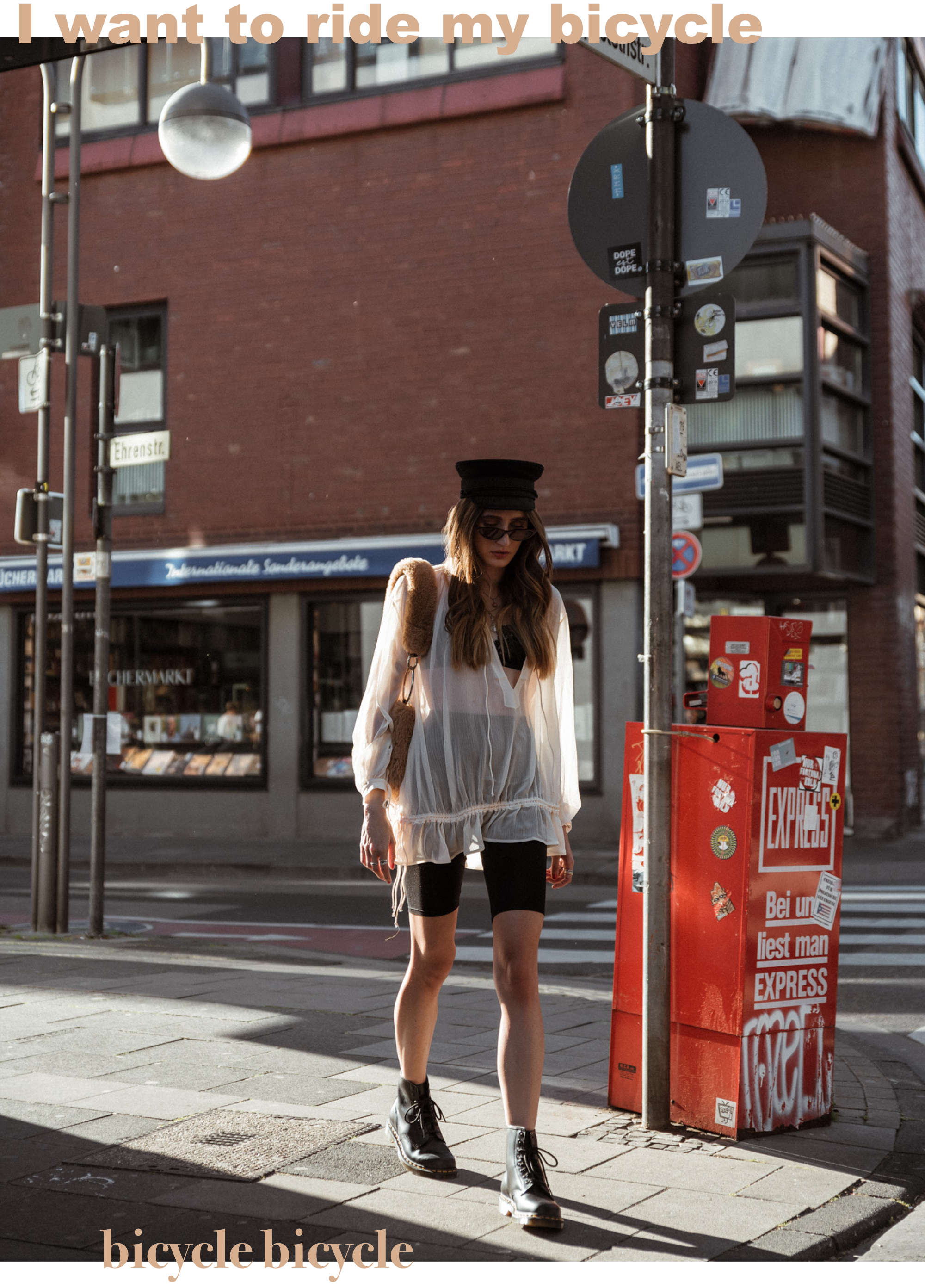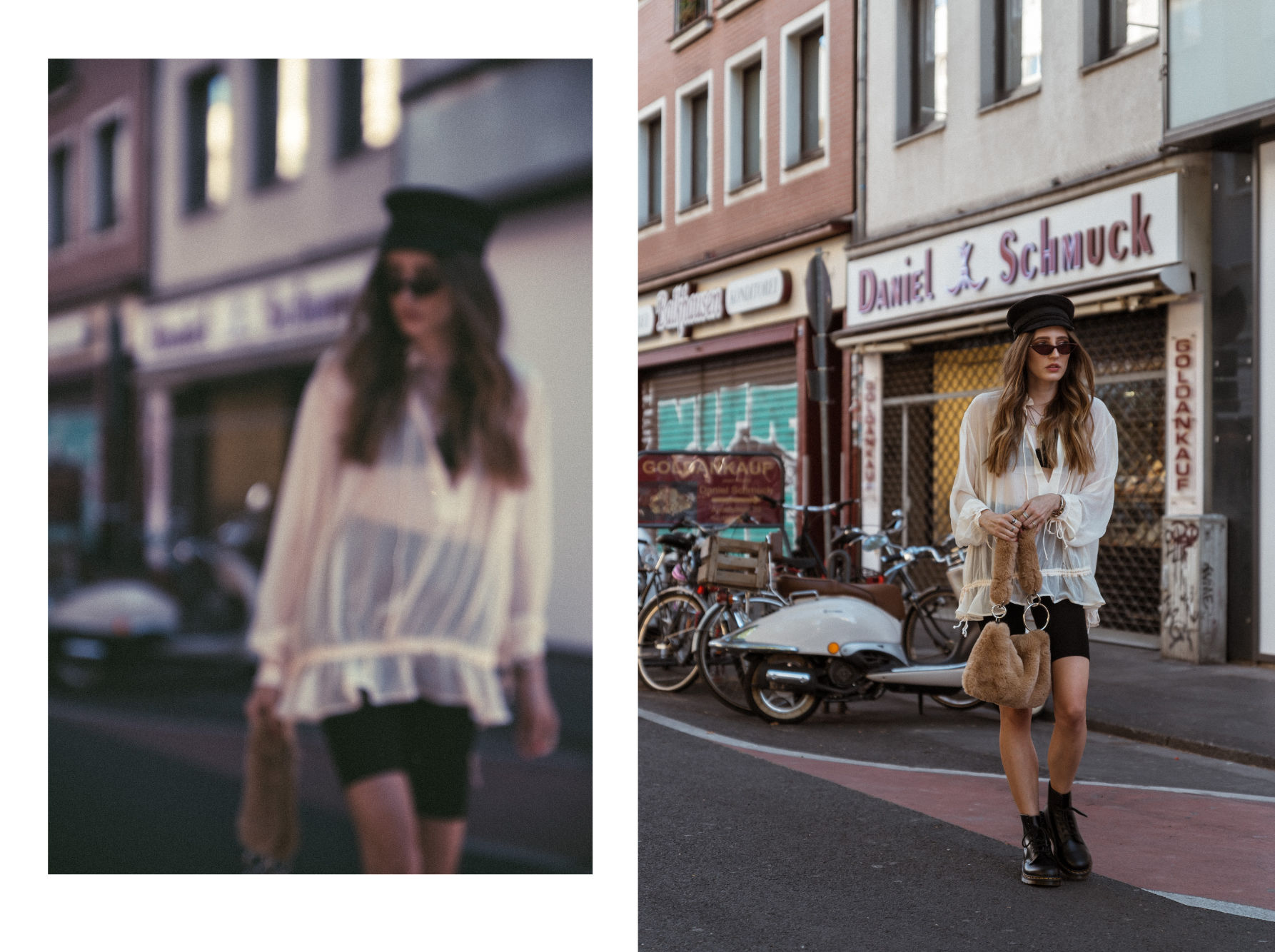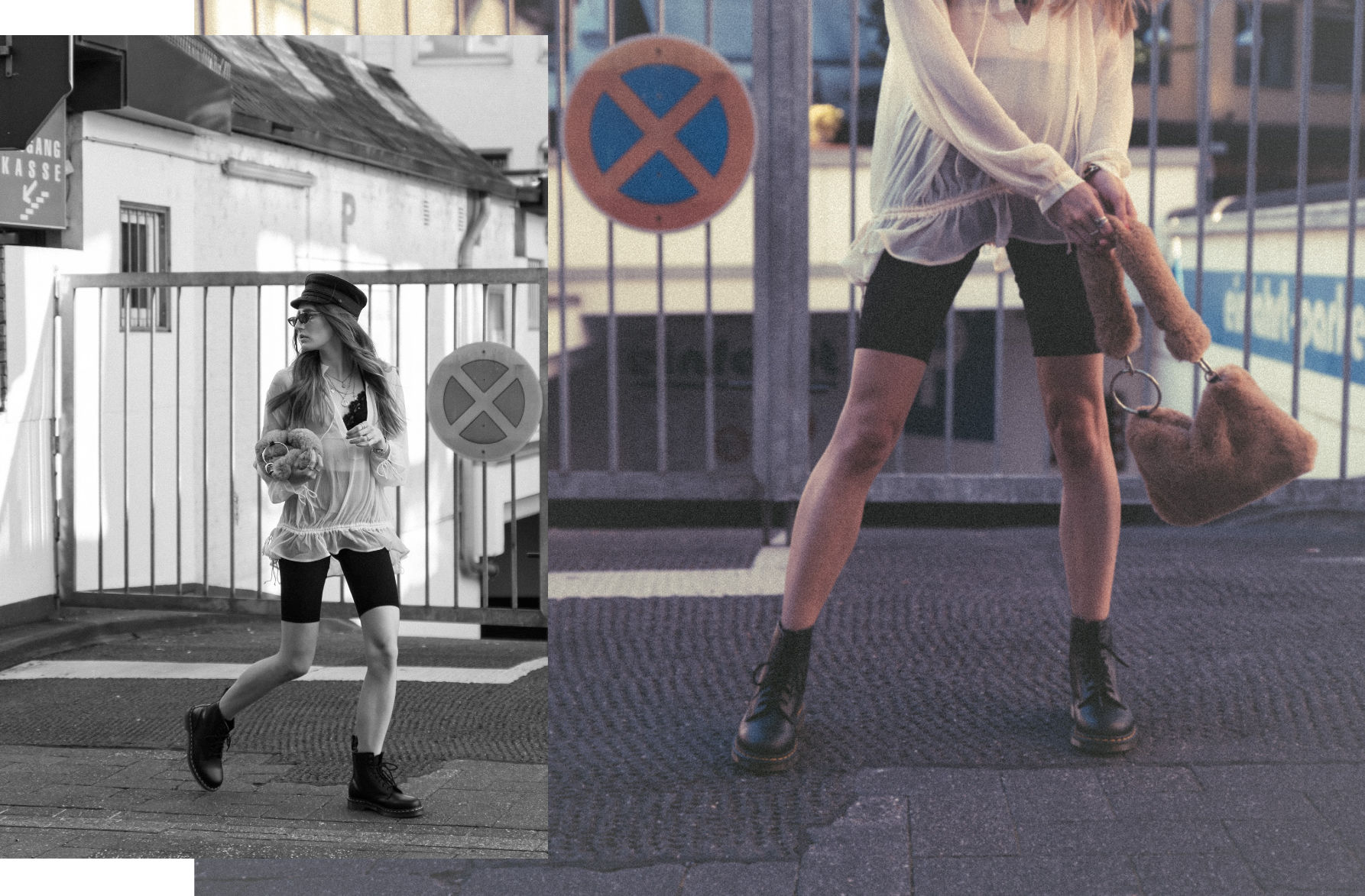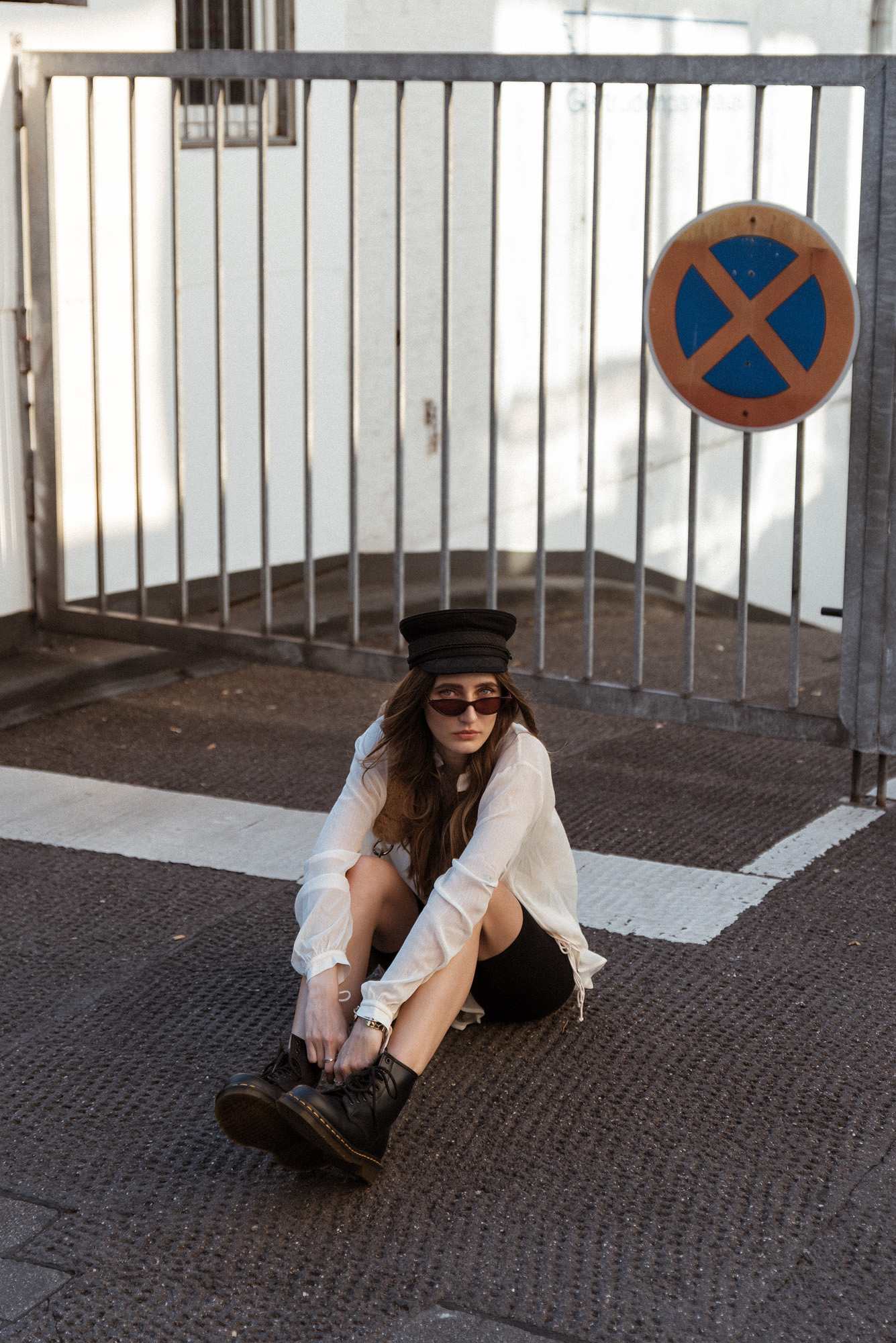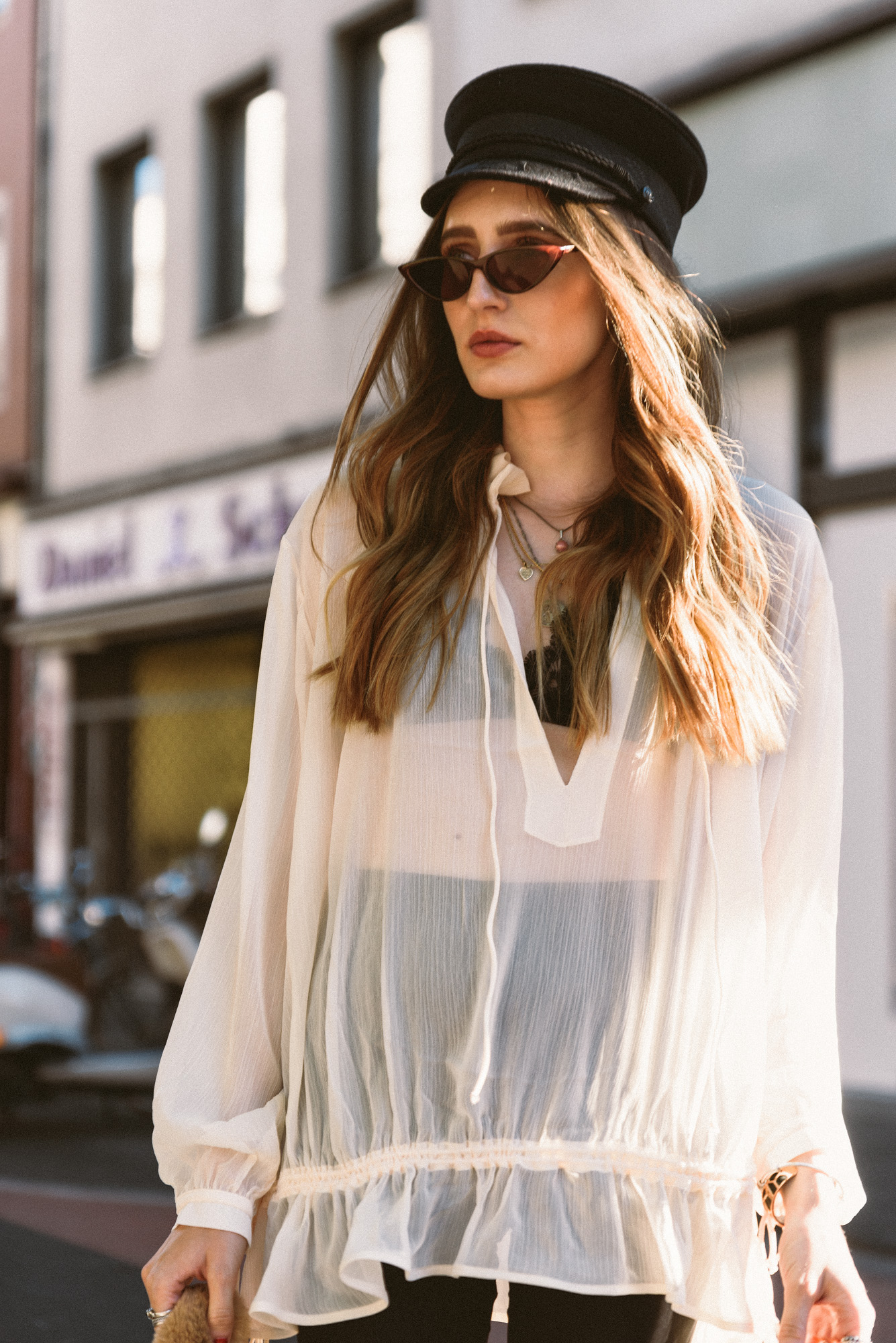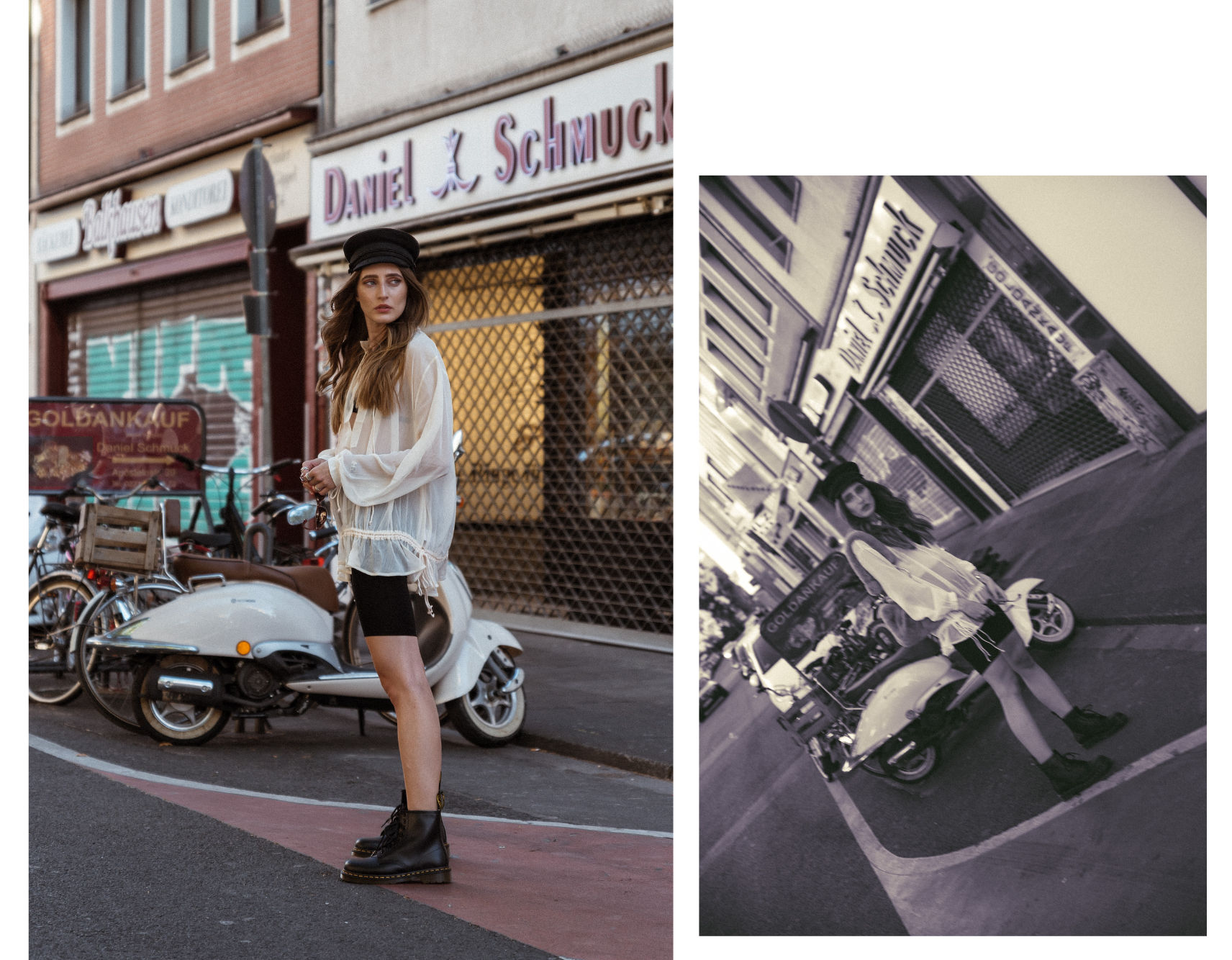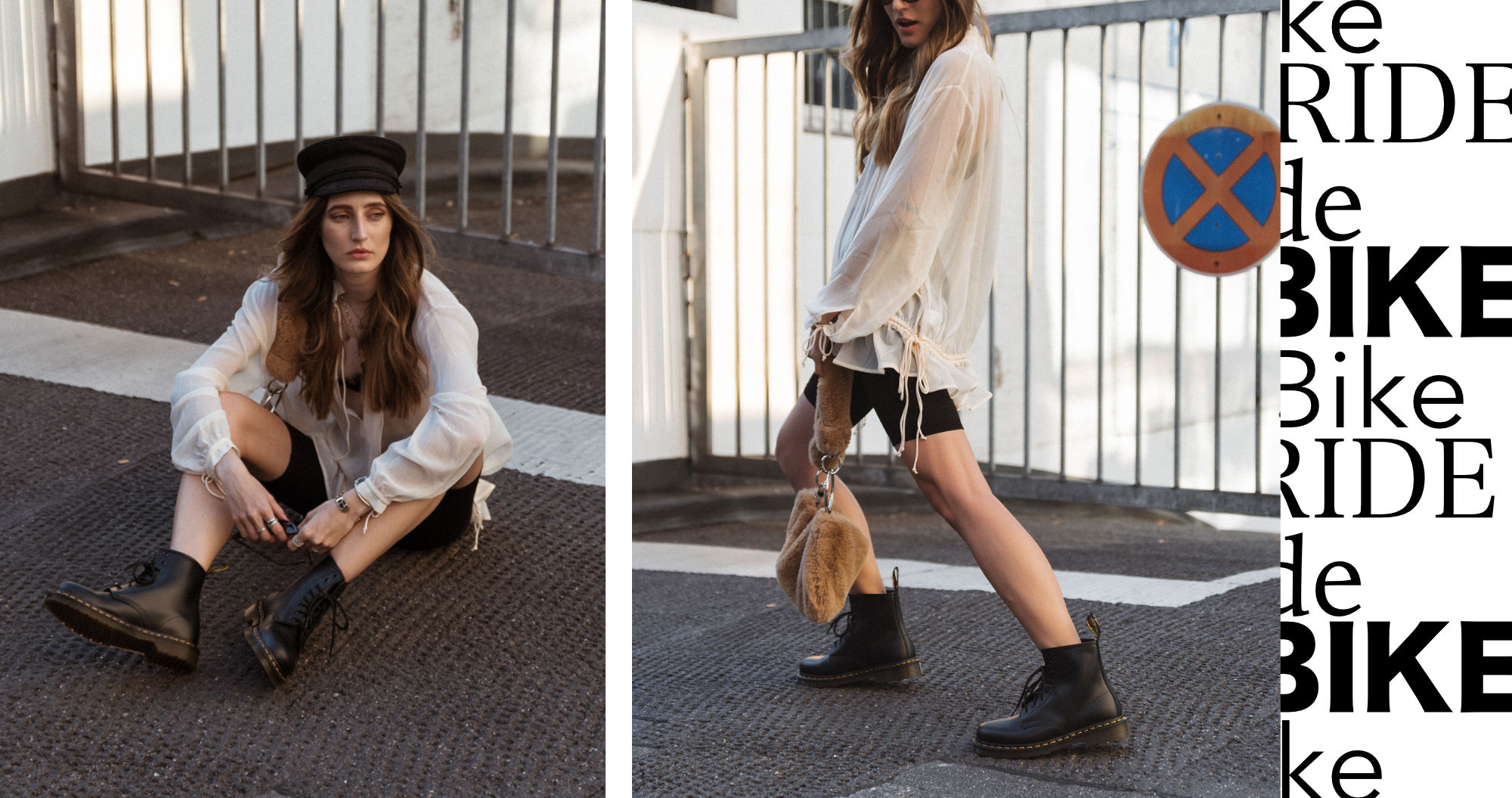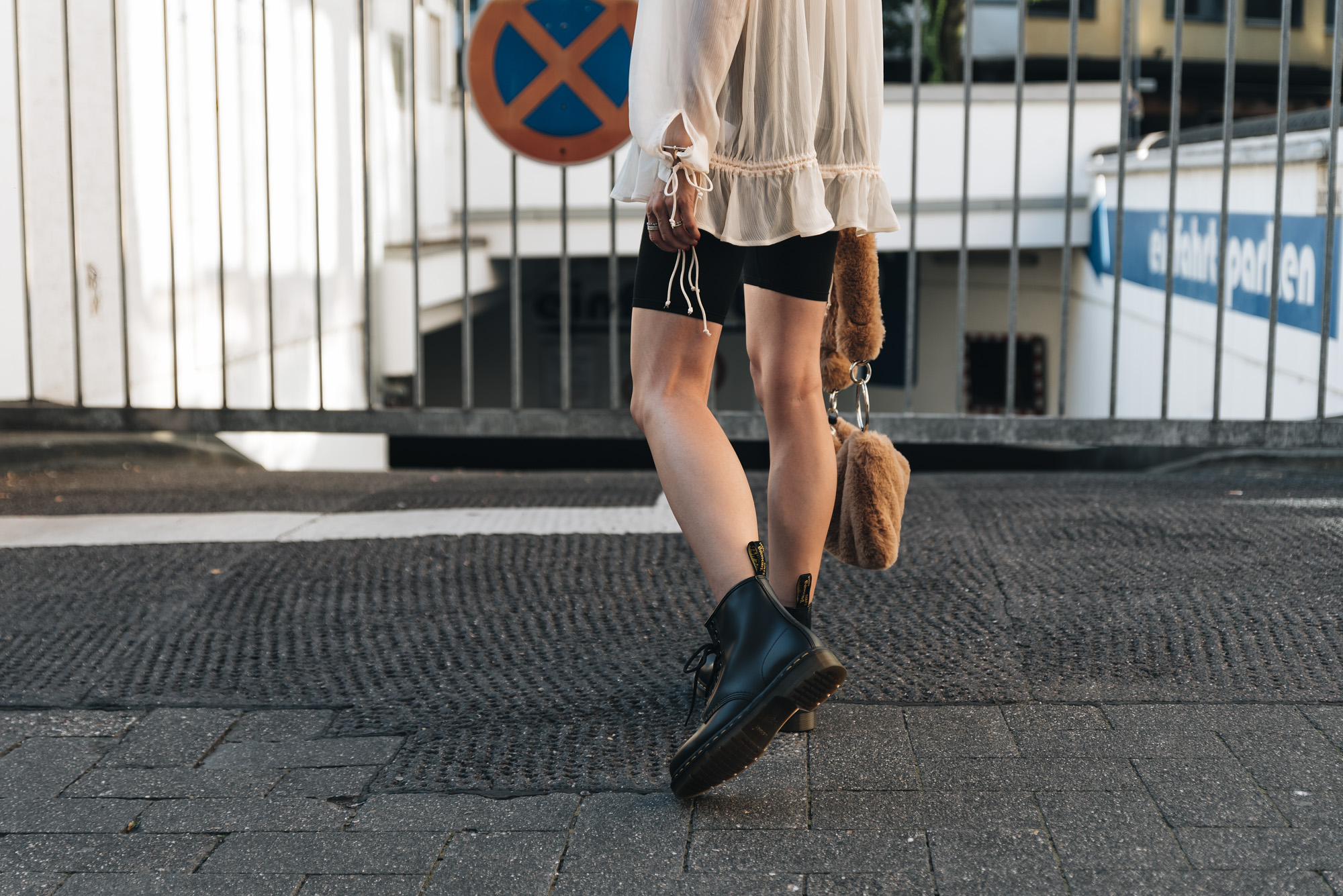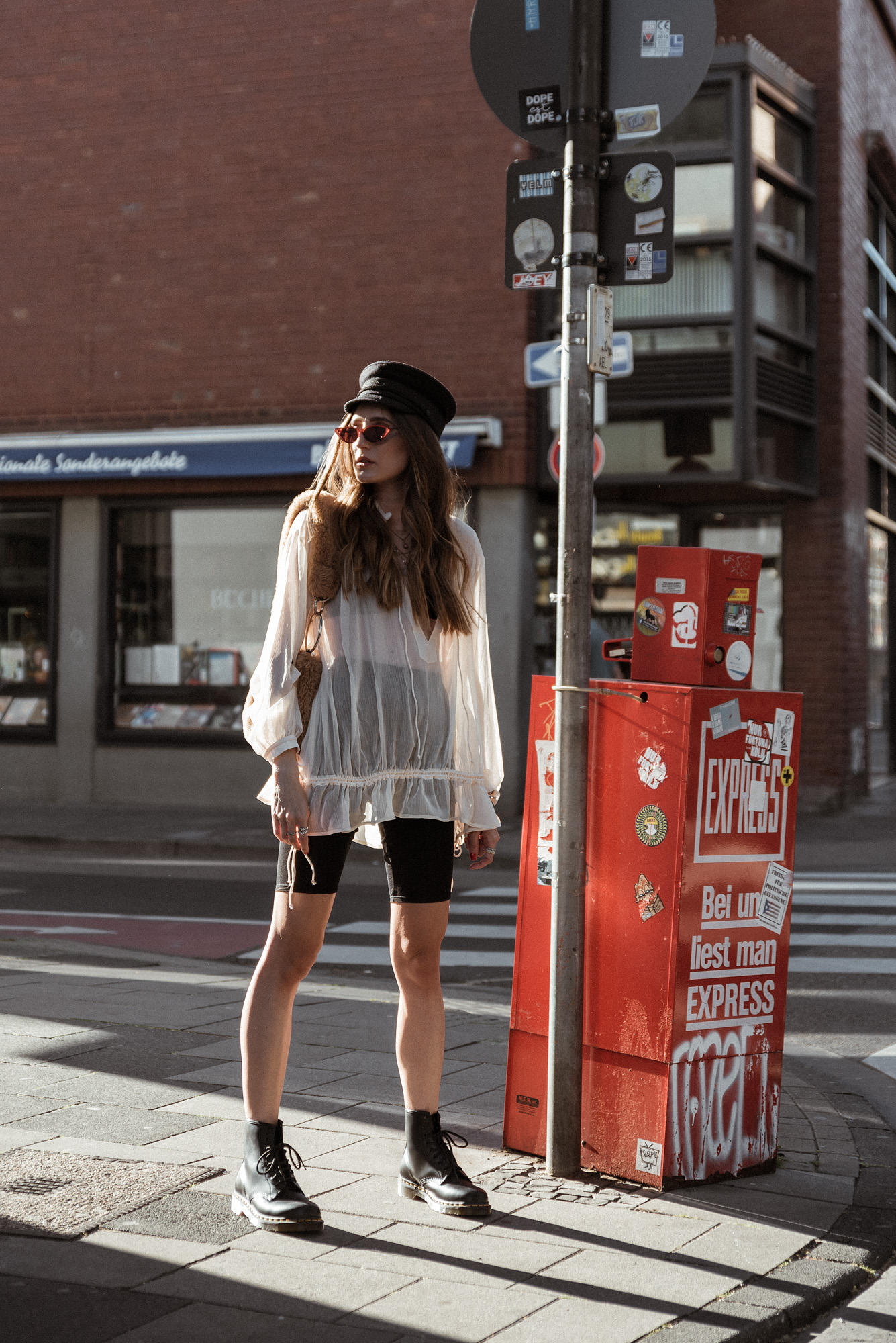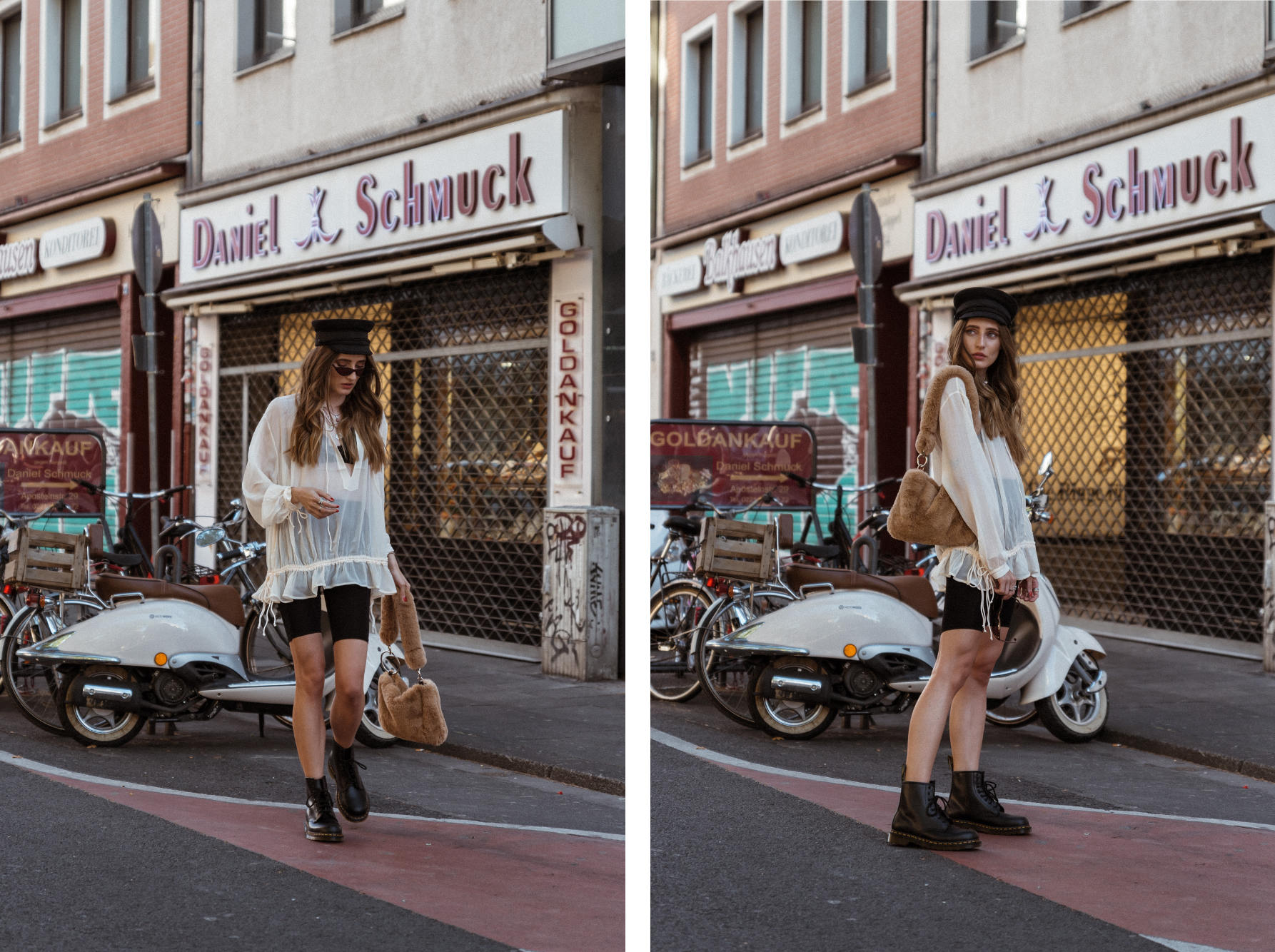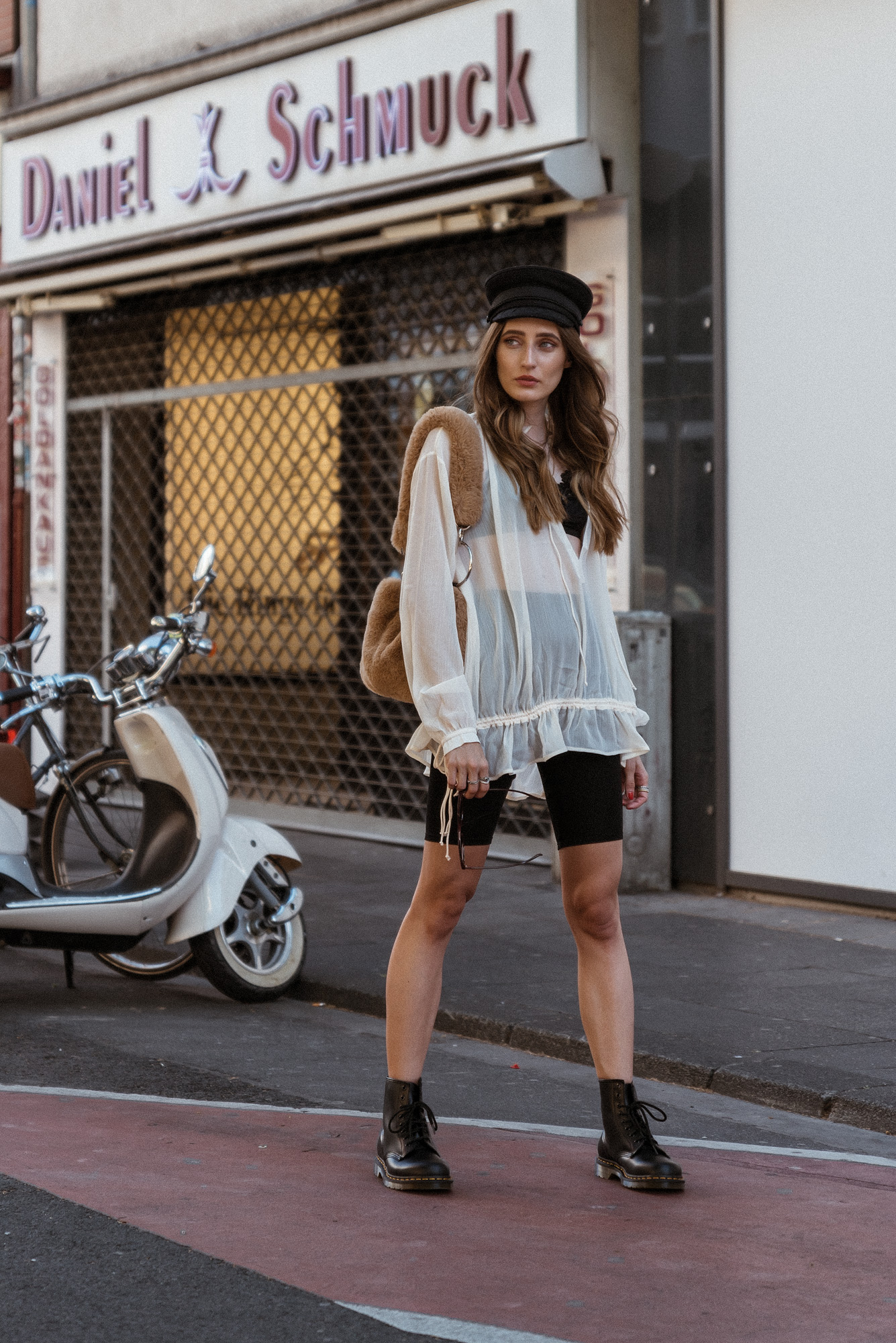 GET THE LOOK
Shorts : Asos (here | here)
Bag : Topshop (here | here)
Boots : Dr. Martens (here | here)
Blouse : & Other Stories (here | here)
• enthält Affiliate Links & Markennennungen •
MerkenMerken
MerkenMerken
MerkenMerken
MerkenMerken