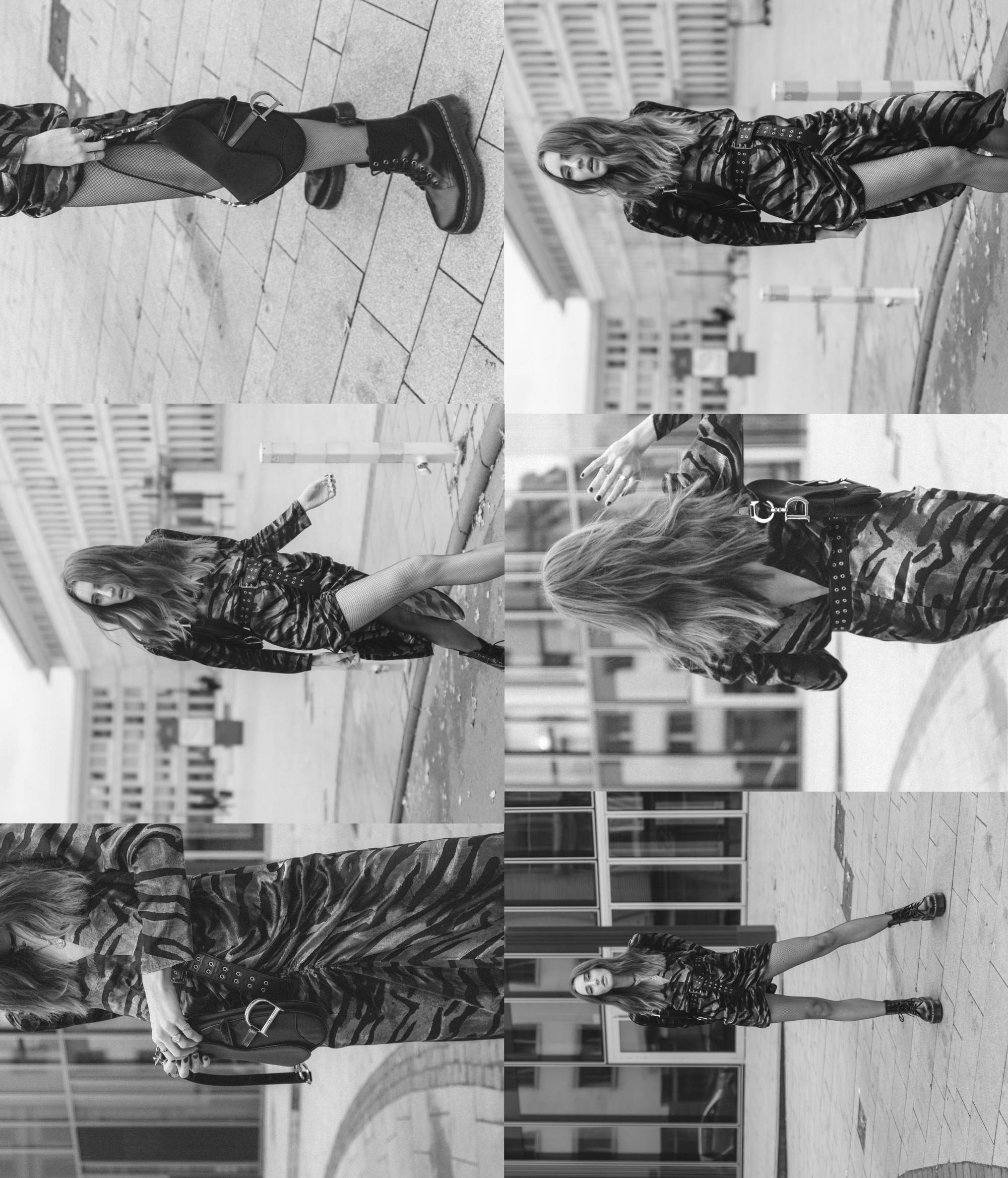 • enthält Markennennungen & Affiliate Links •
PLAYING DRESS UP
WELL KIND OF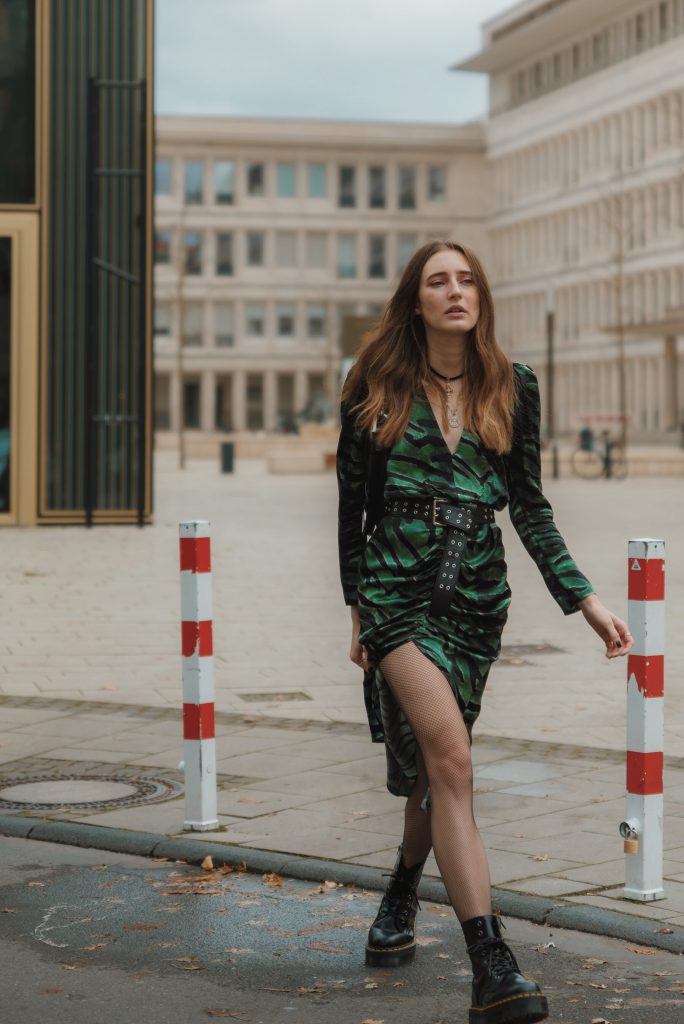 I was never an Dress kinda Girl and I probably will never really be. Probably because my style is more on the edgy side and masculine pieces like structured Men's Blazers and oversized Shirts are dominating my closet.
But sometimes even I am in the right mood where only an extravagant dress can satisfy my outfit desires.
Call it dressing up.
That's why I have only a handful of Statement dresses in my closet. If I'm going to wear a dress, I'm will not mess around with basics. That's why I went all out and combined this Animal Print midi dress with Fishnet tights. And as I already told you, edgy Plateau Boots, which I'm actually wearing with every single Outfit at the moment.
But that's what Fashion is all about. Trying something new, maybe even out of your comfort zone, but make it yours. Be unique and creative. I think otherwise you will never develop a personal style.
By the way, Topshop are doing this dress in another print too, if you fancy some florals. Something you will never see me wearing. But you know, if it's an animal Print you can without any doubt add it to my Wishlist.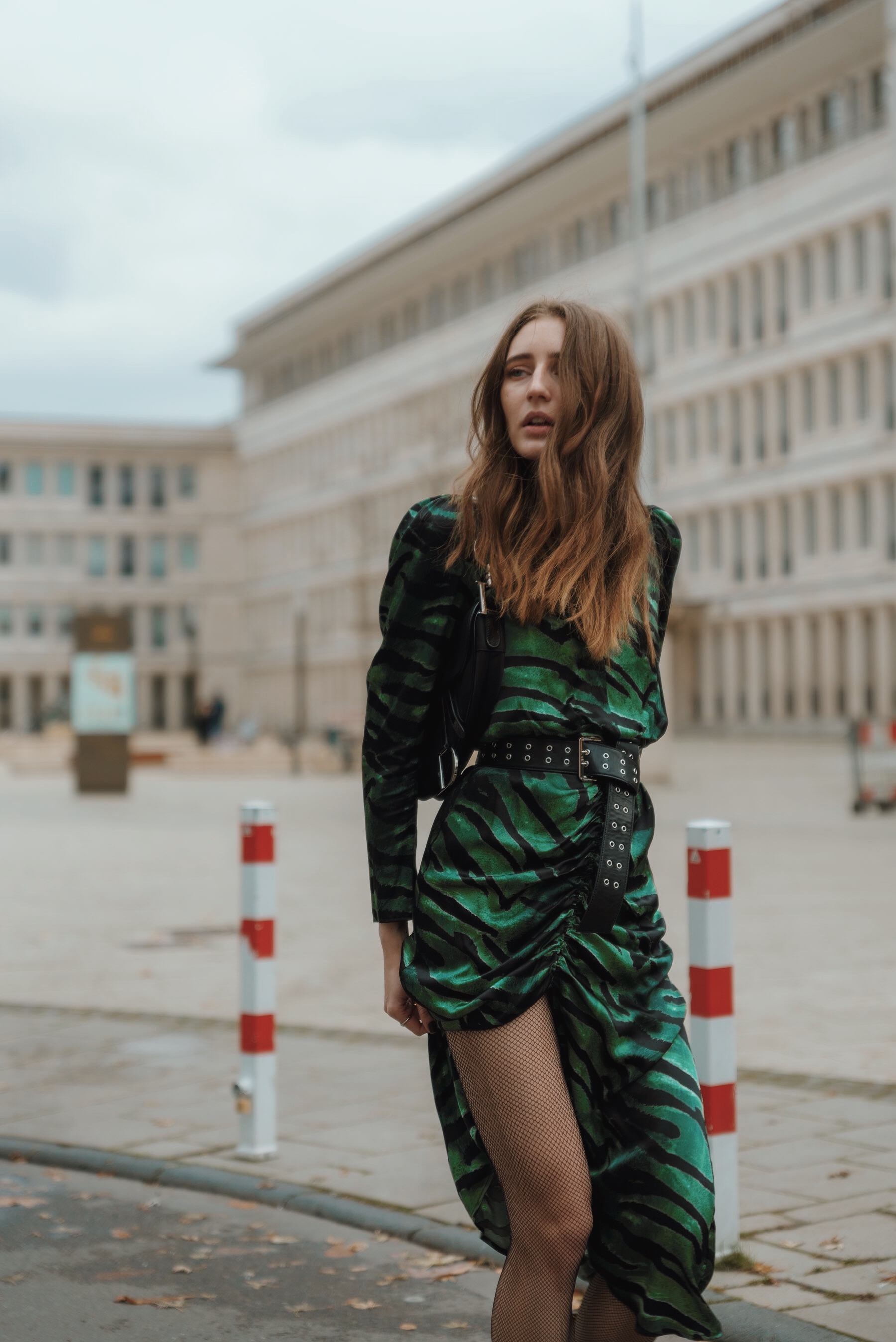 ---
WEARING
Topshop Dress, Vintage Bag, Asos Tights
Dr. Martens Boots, Vintage Belt
---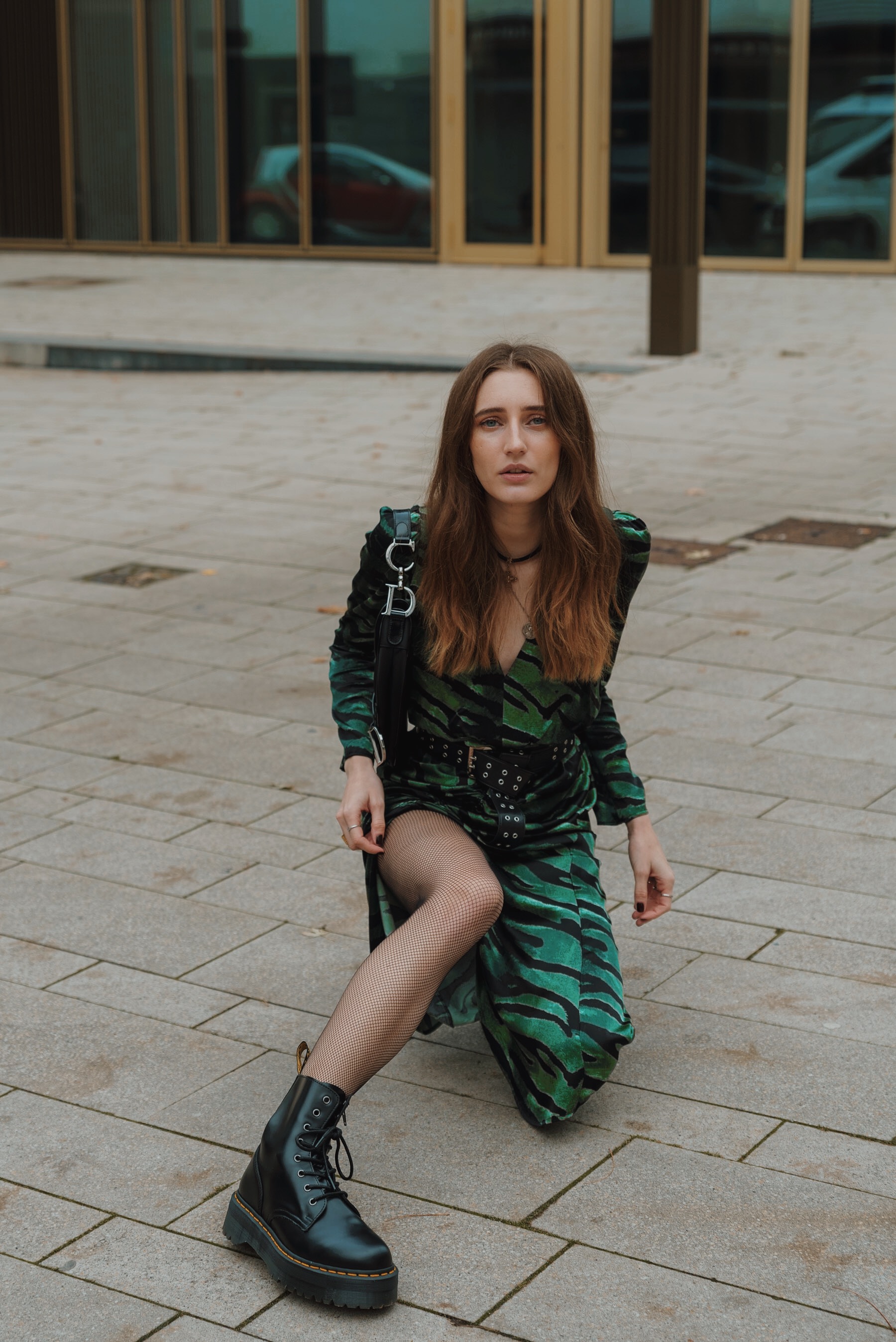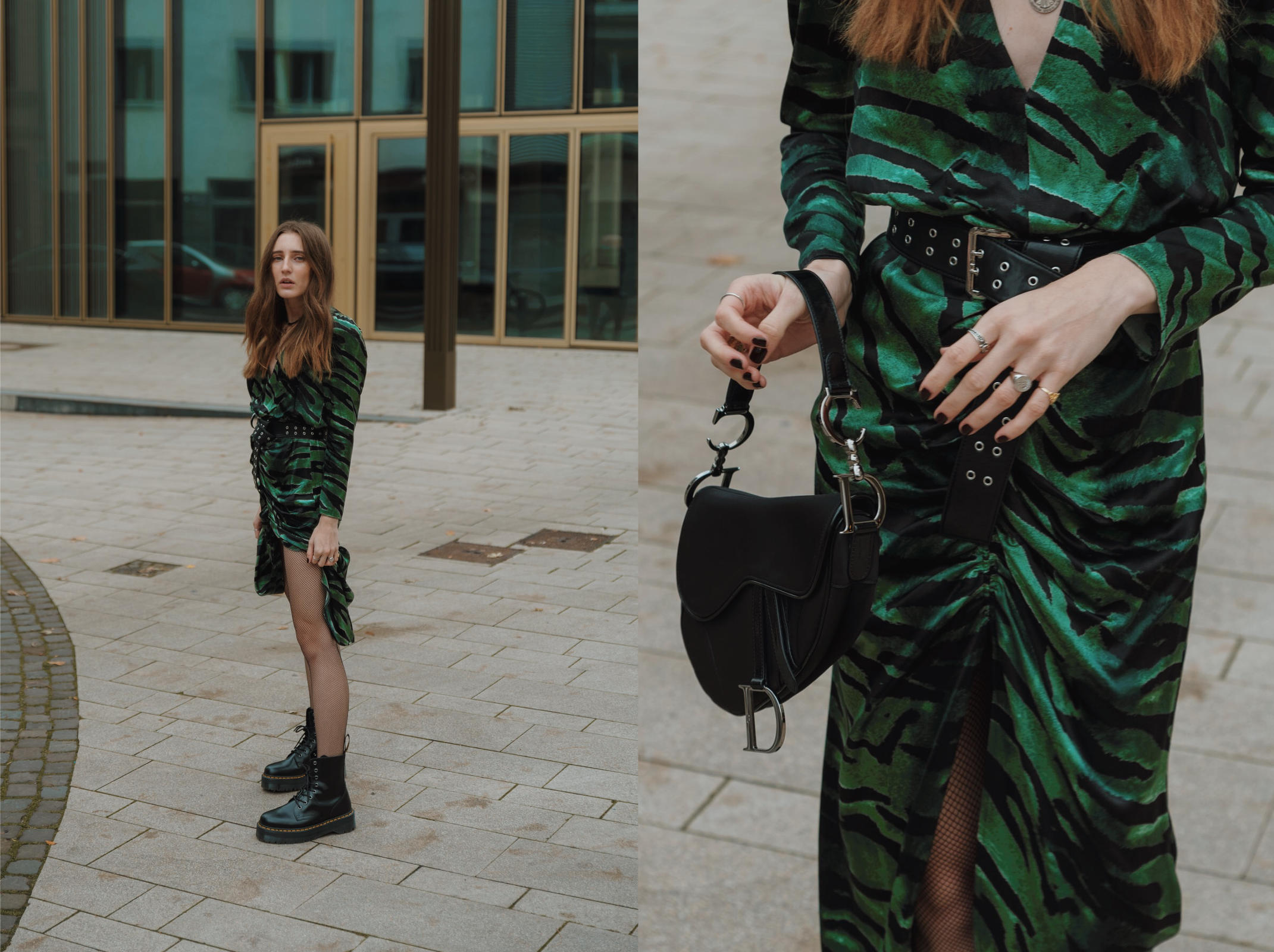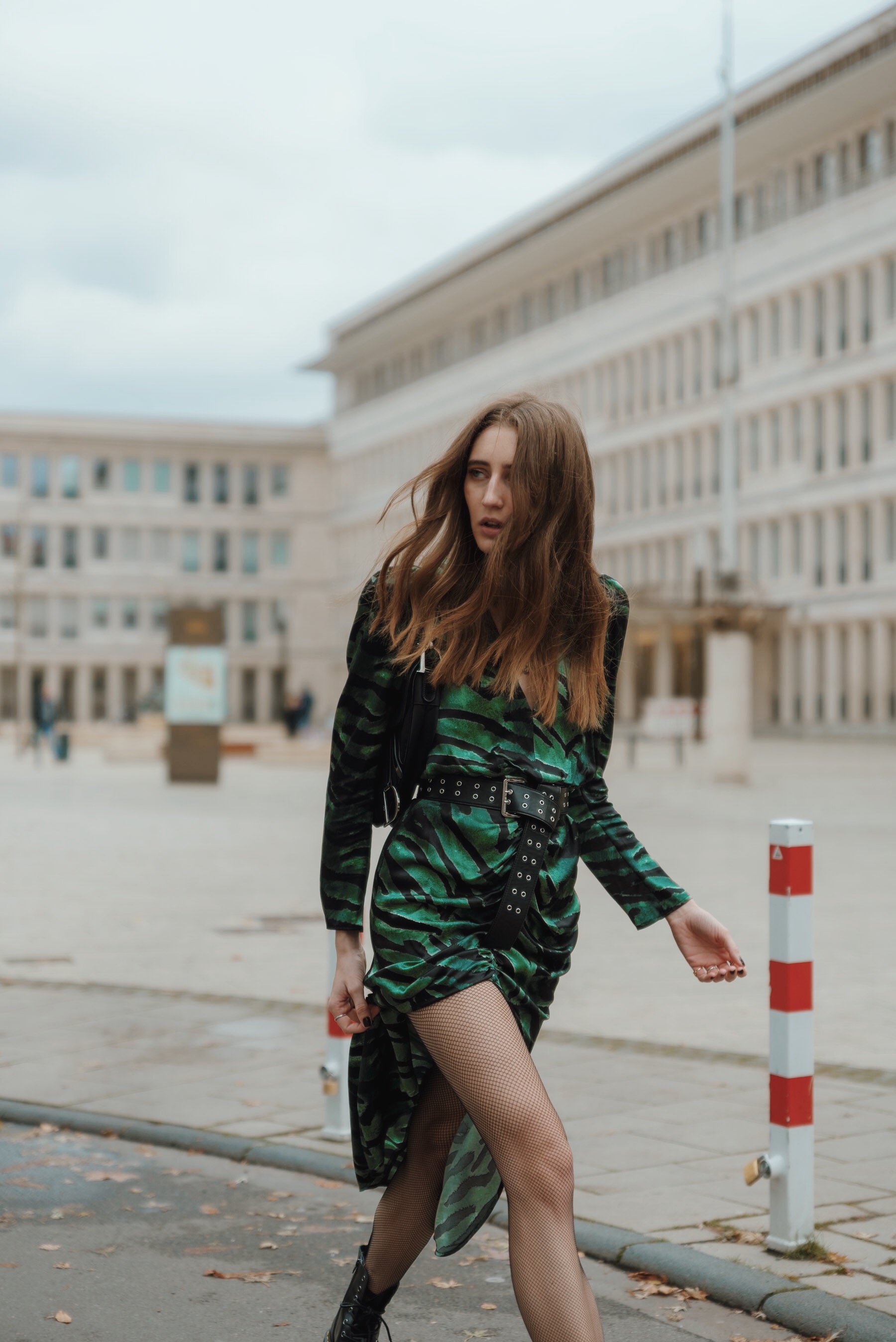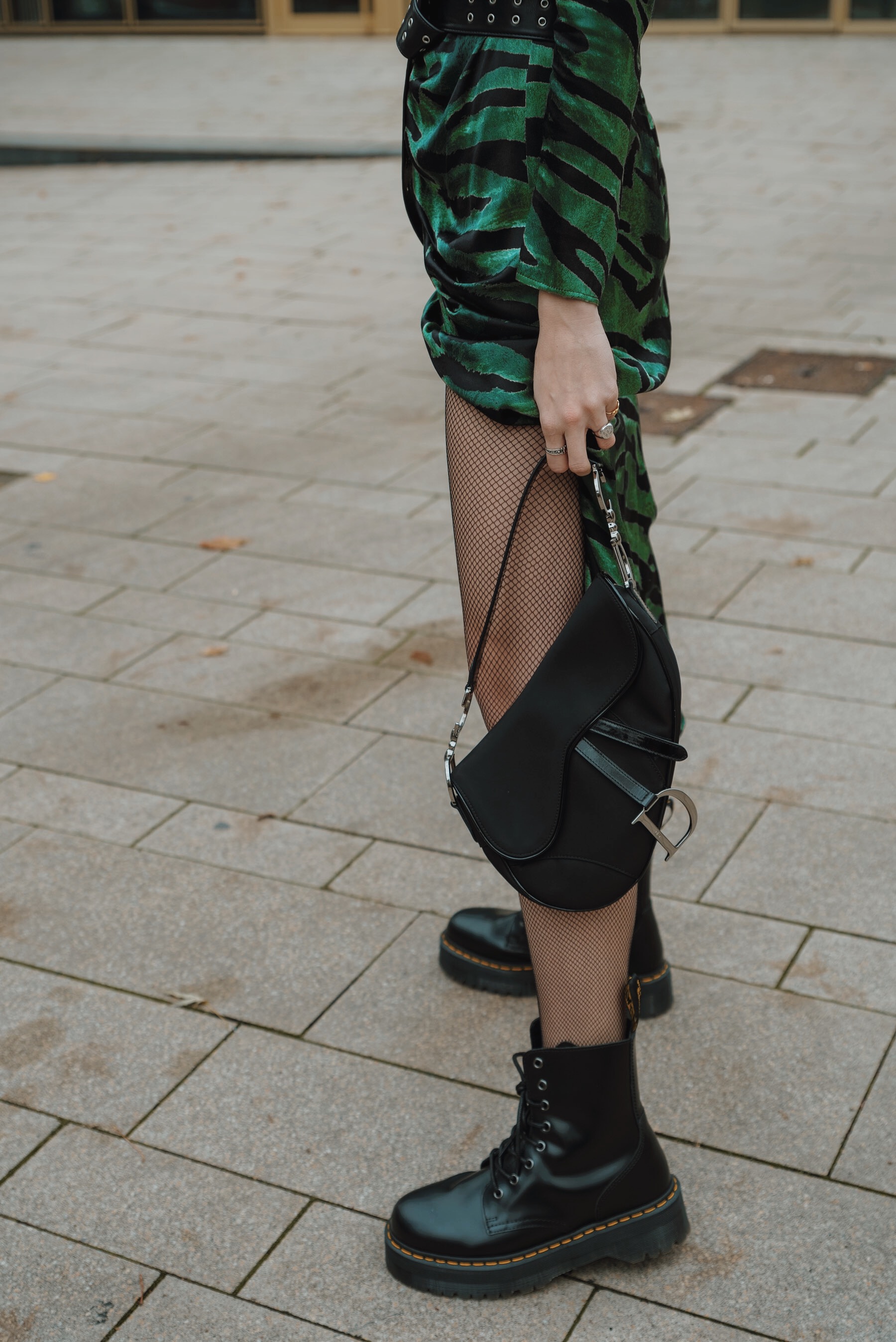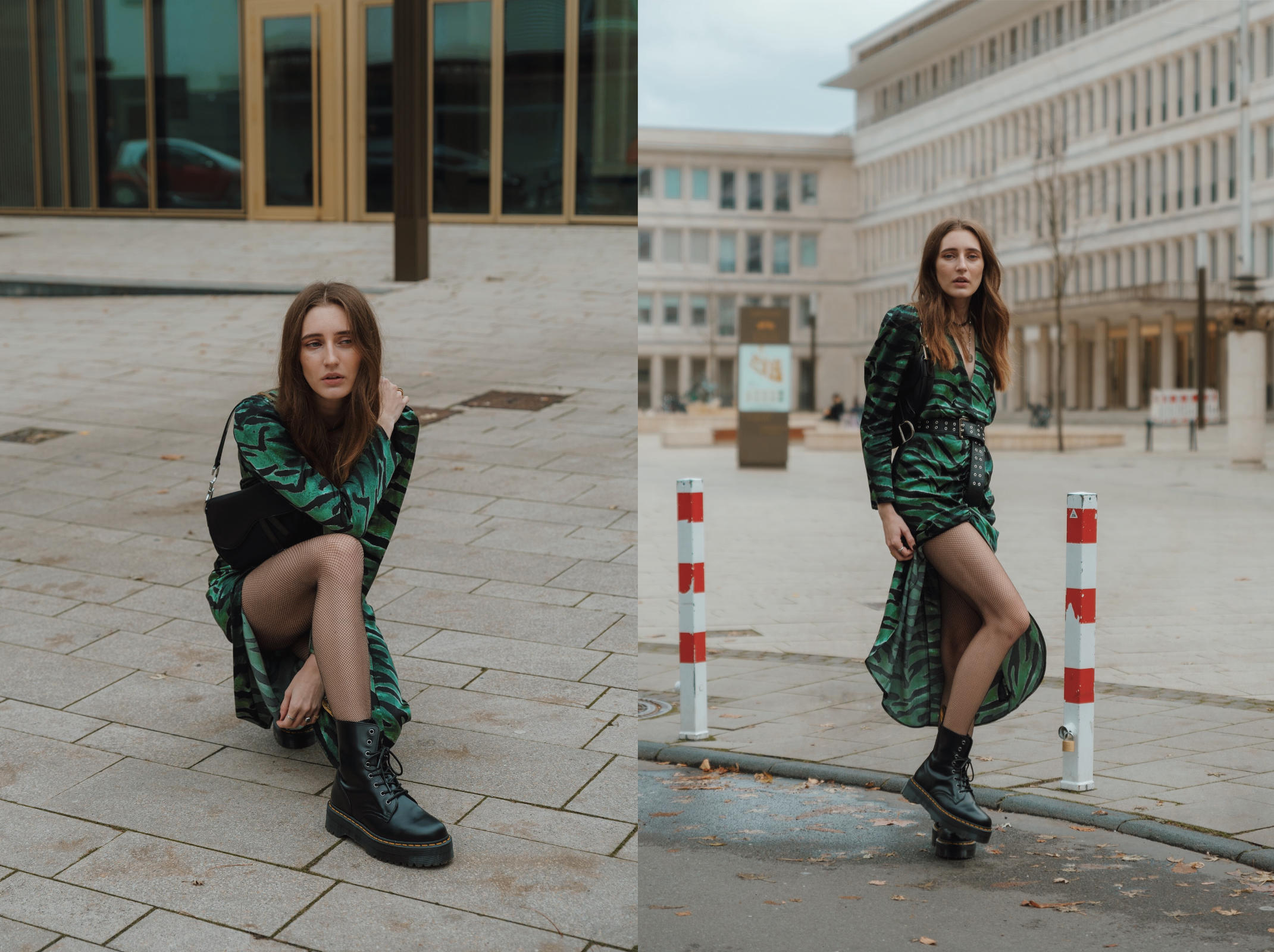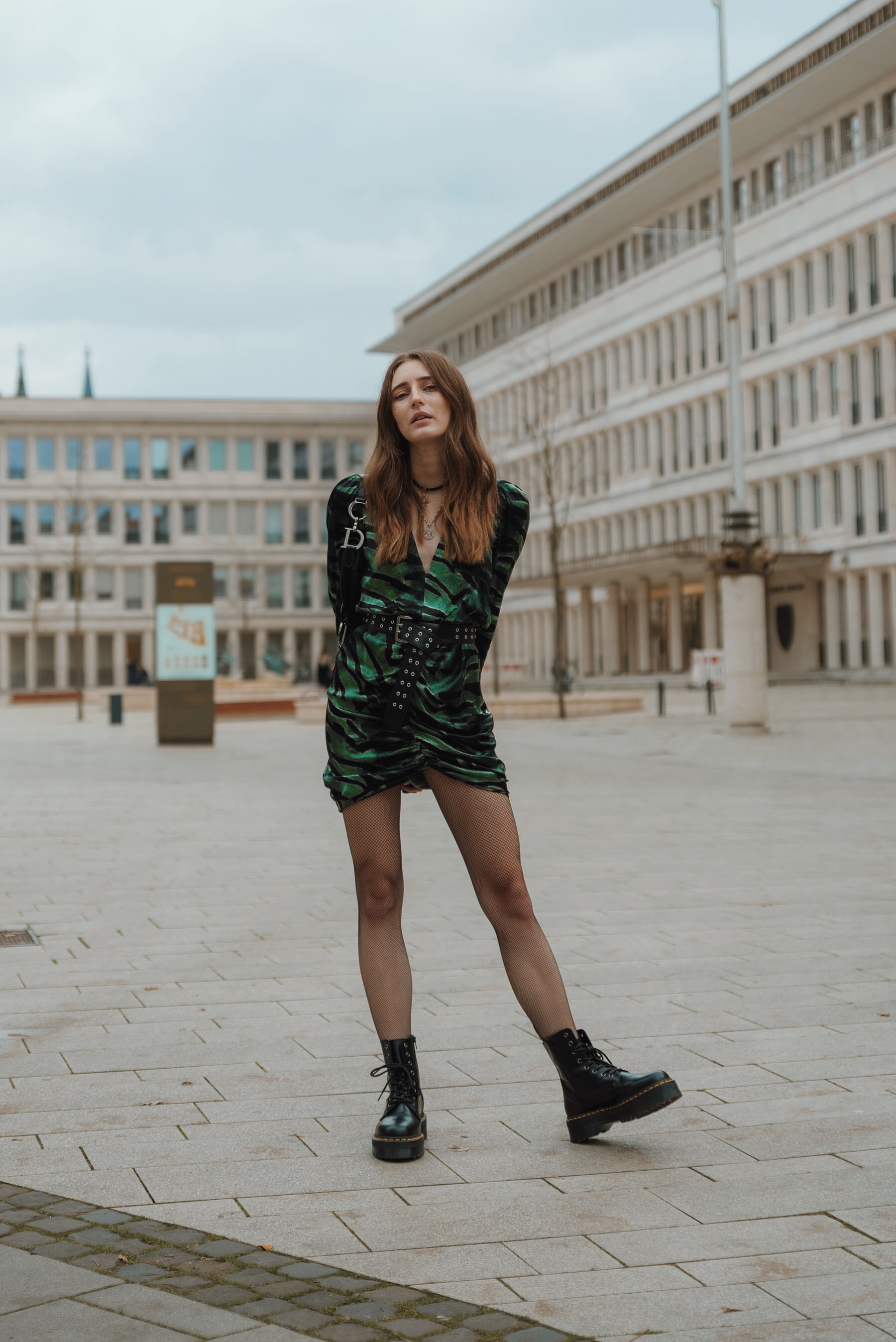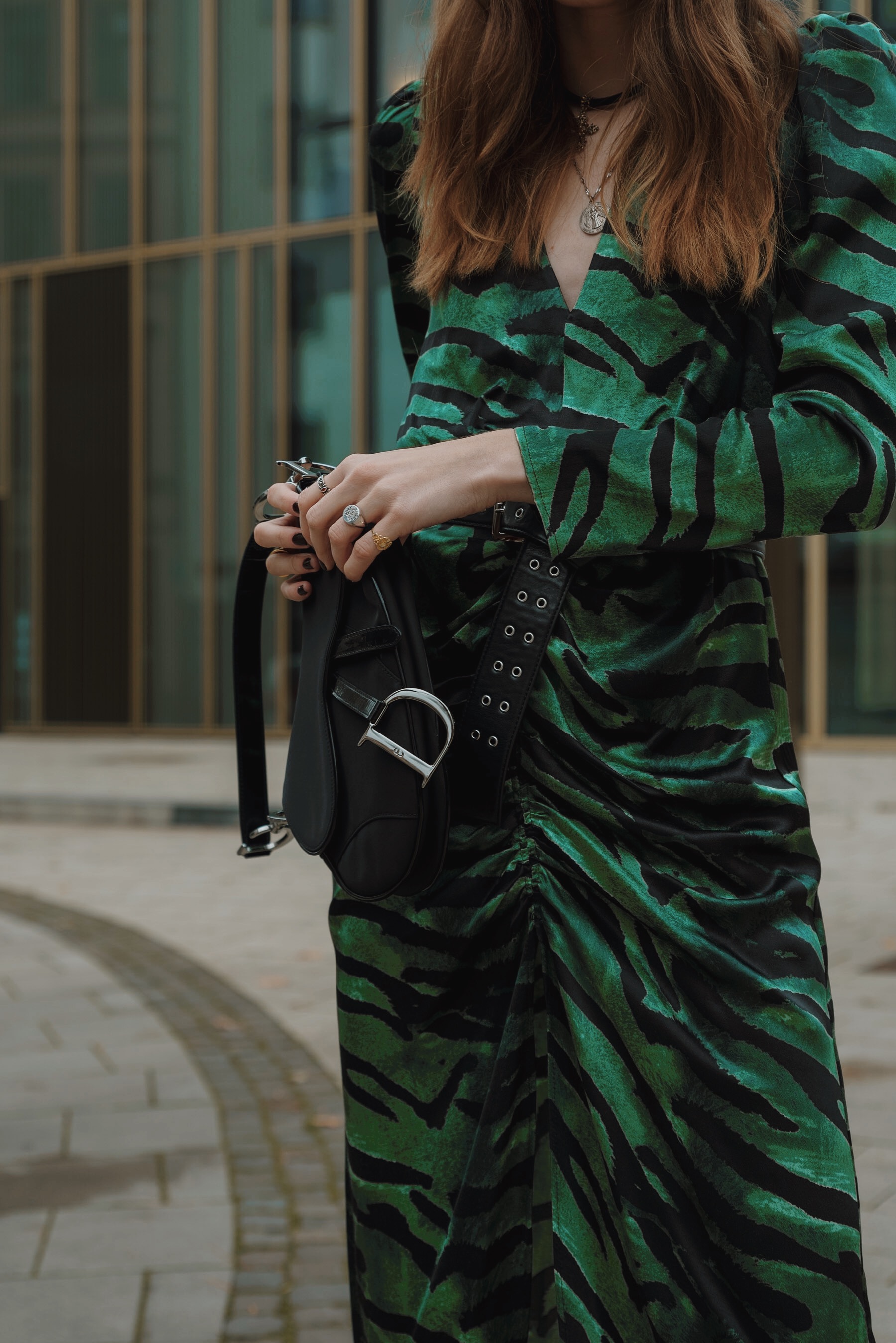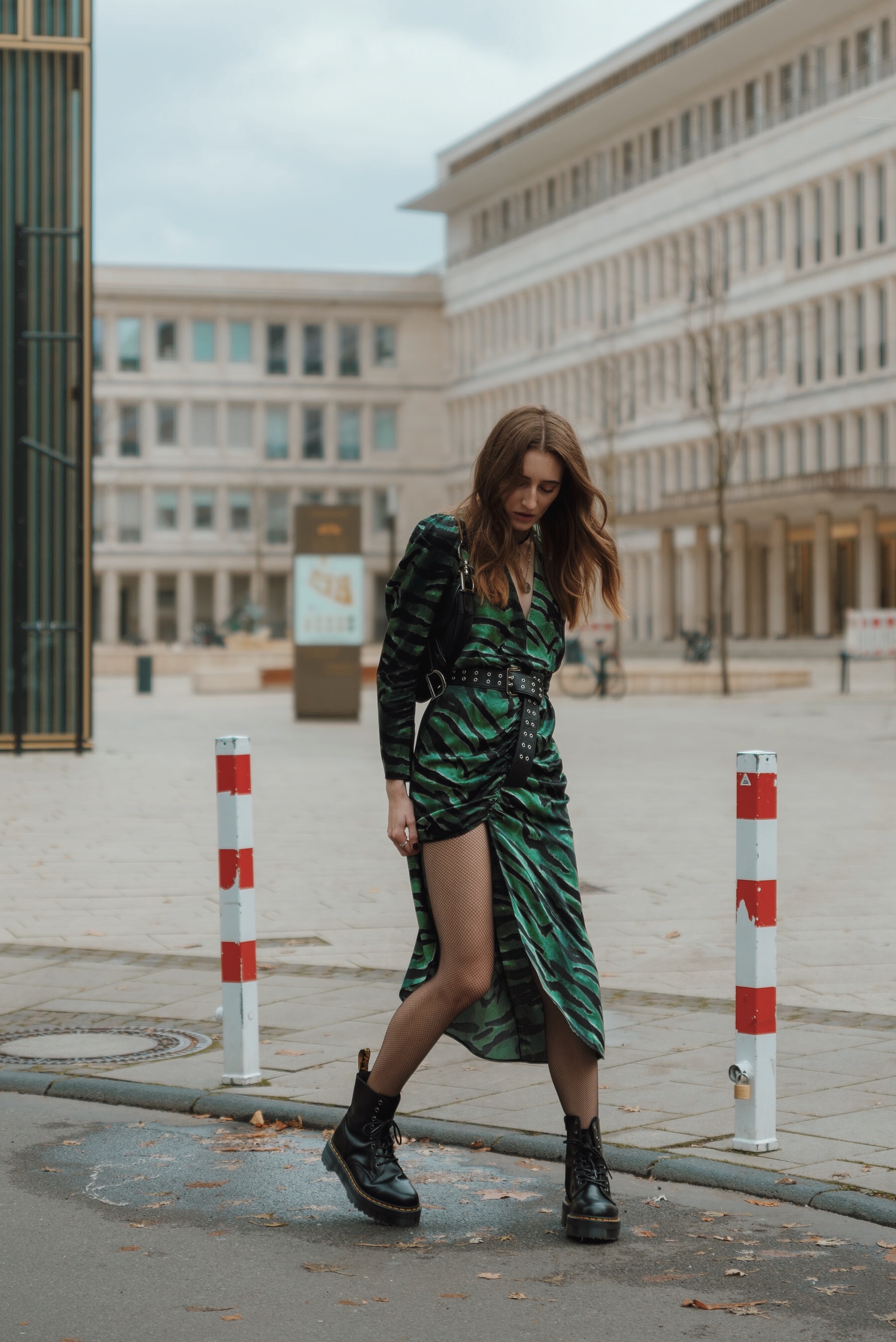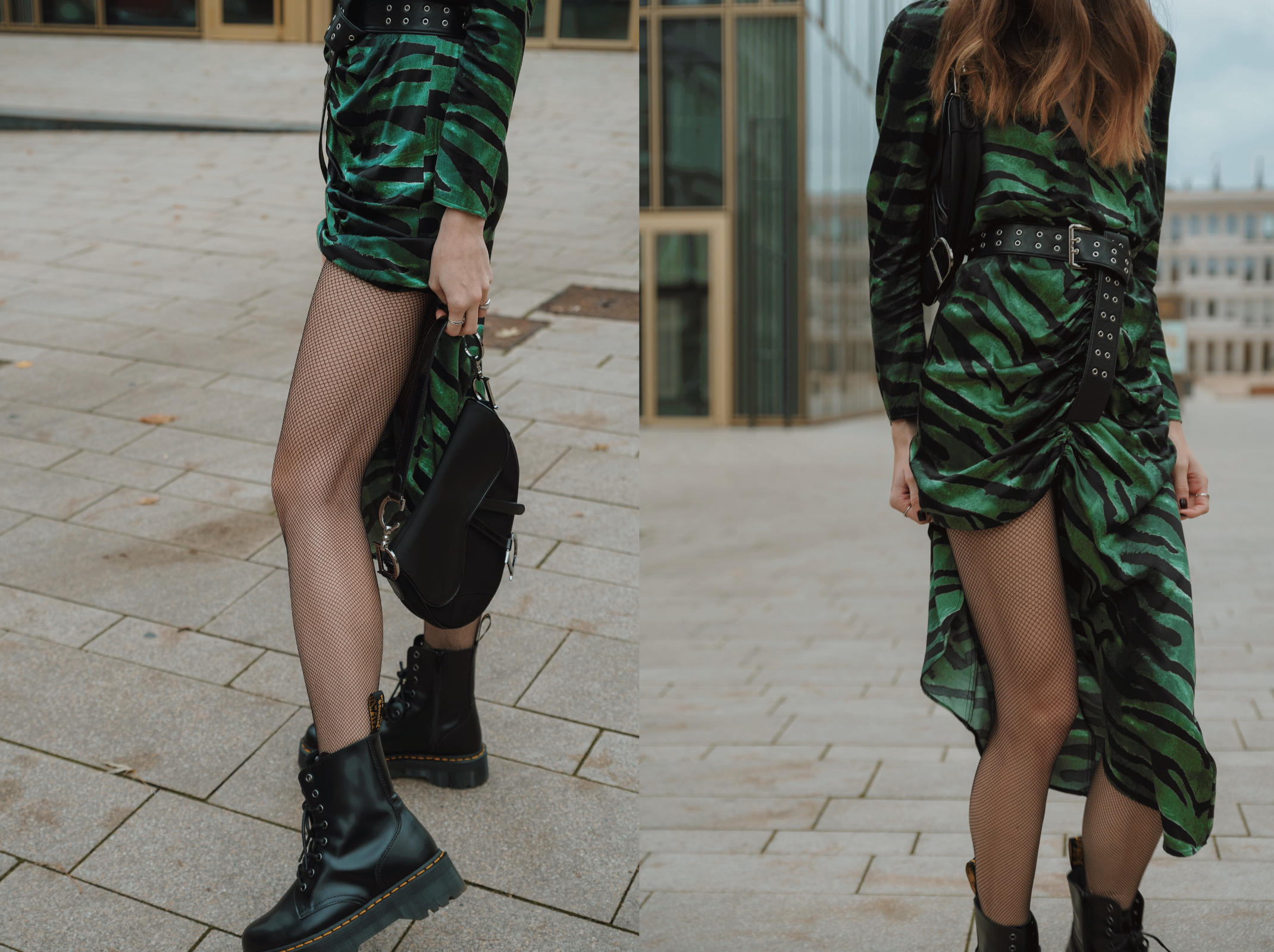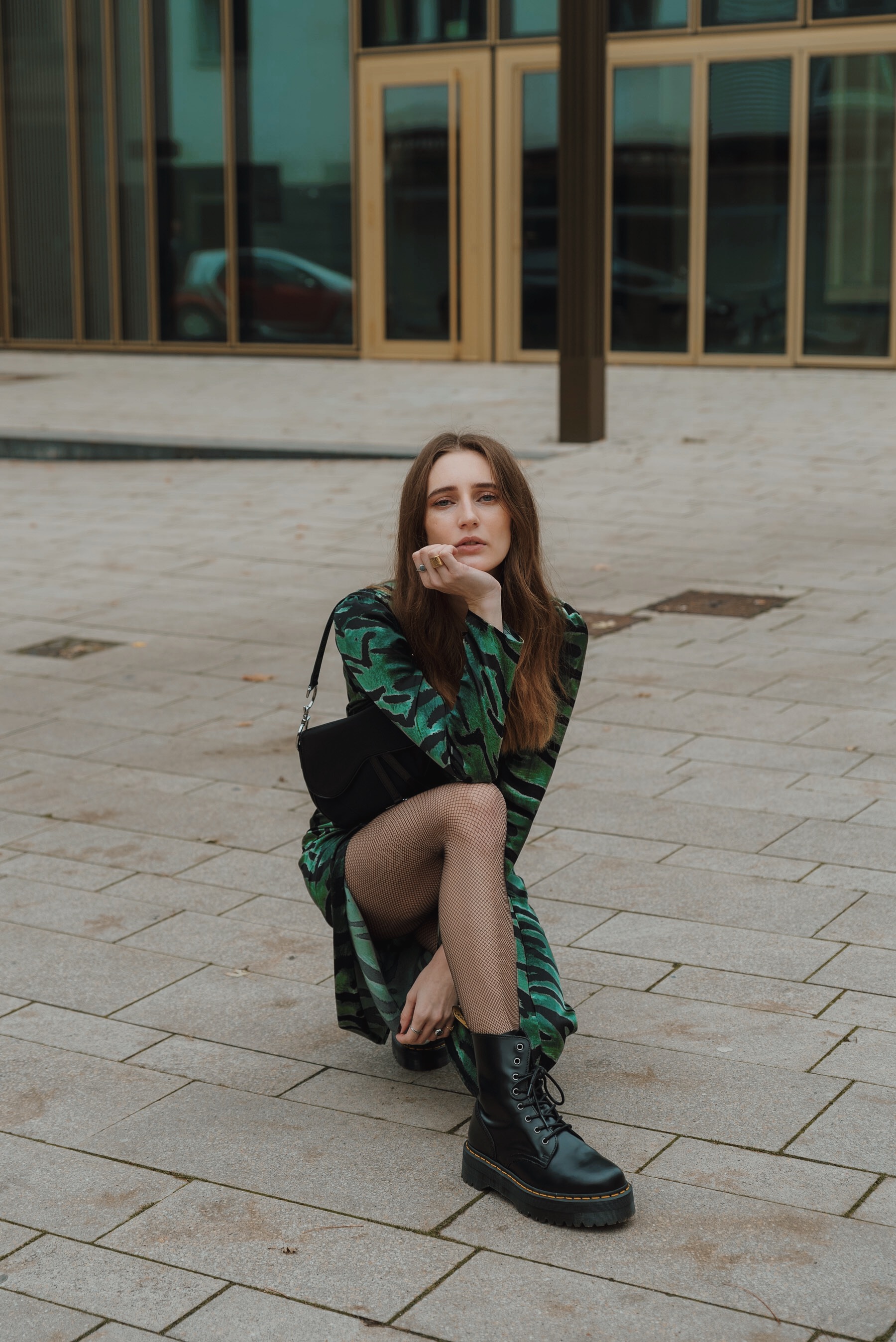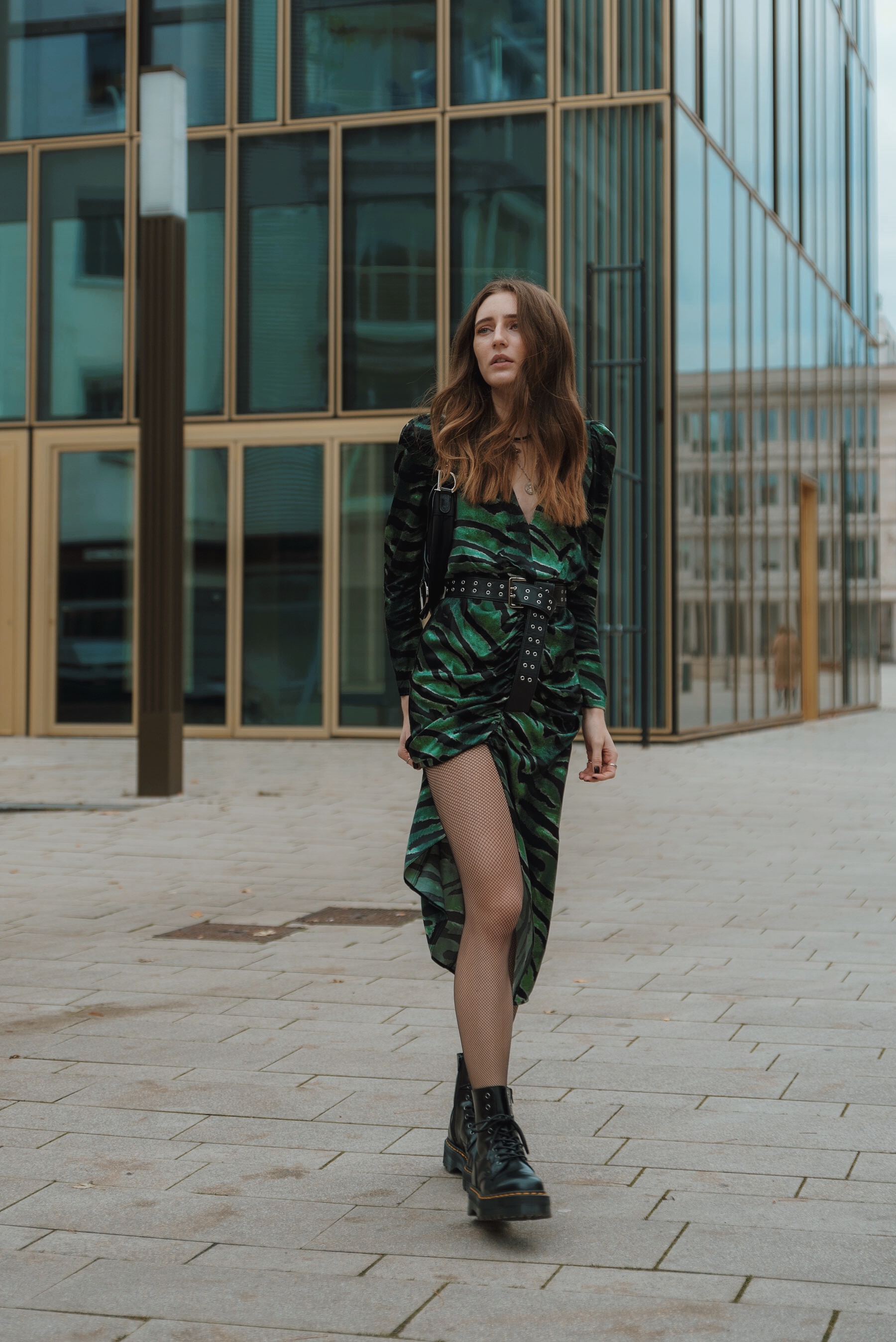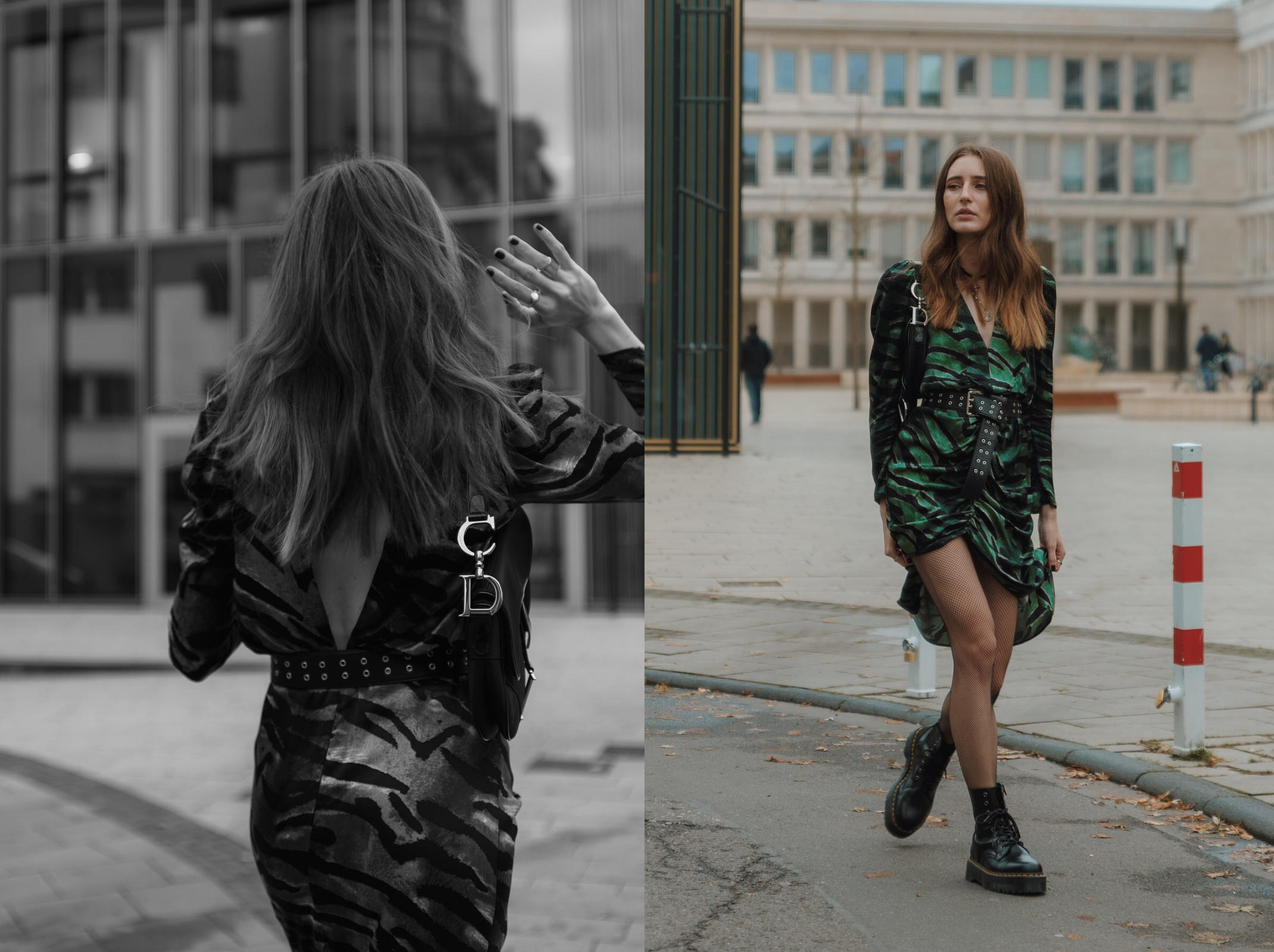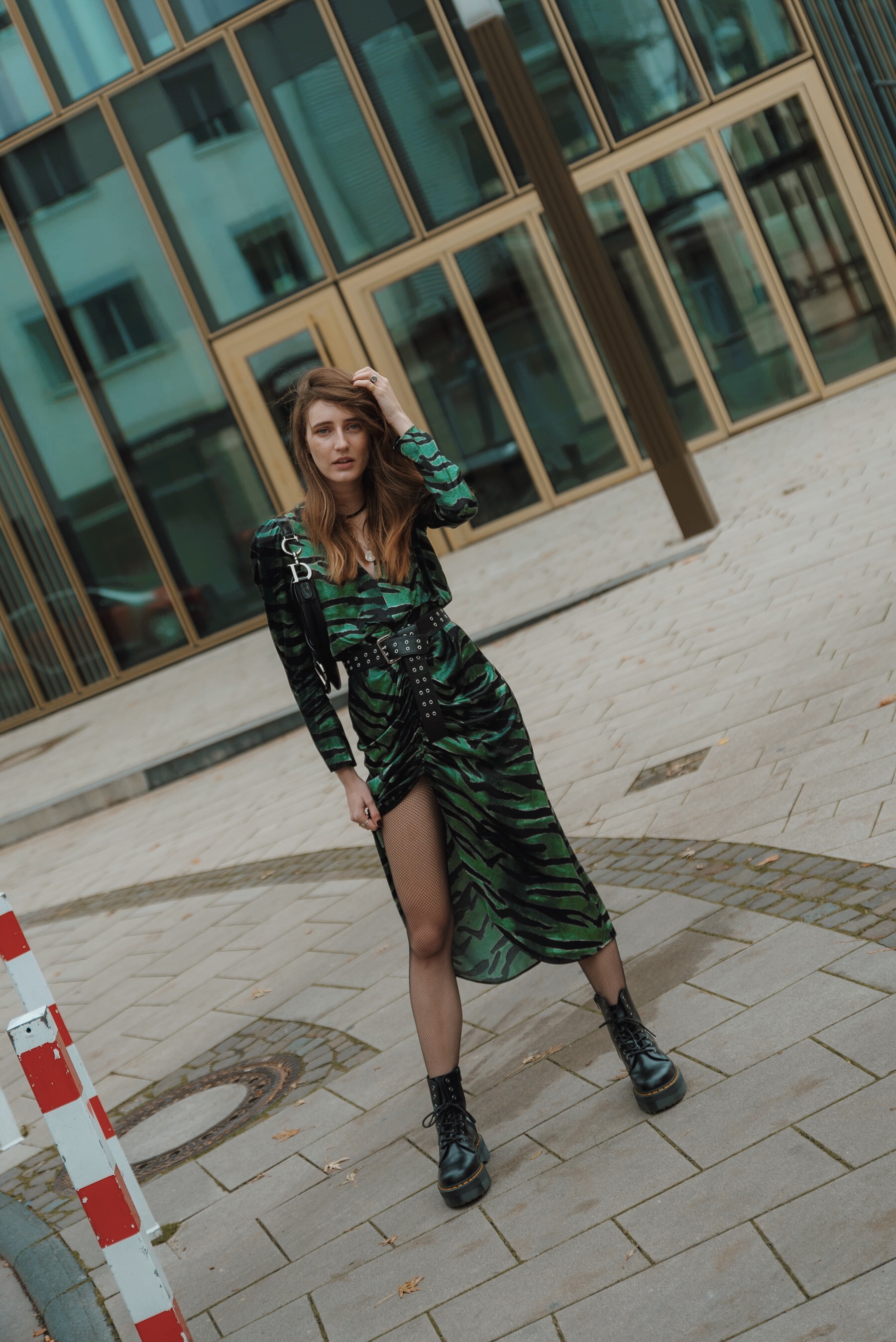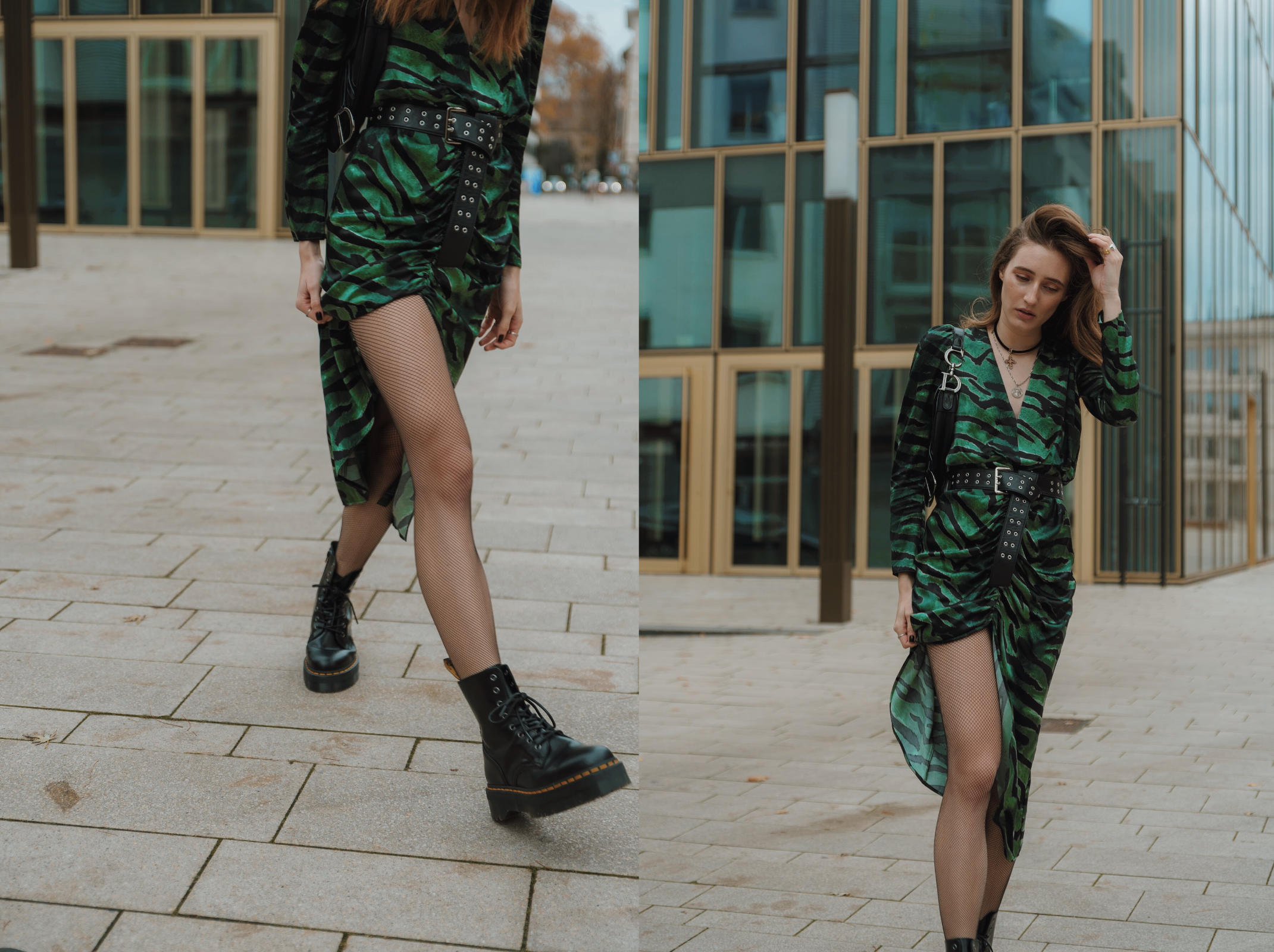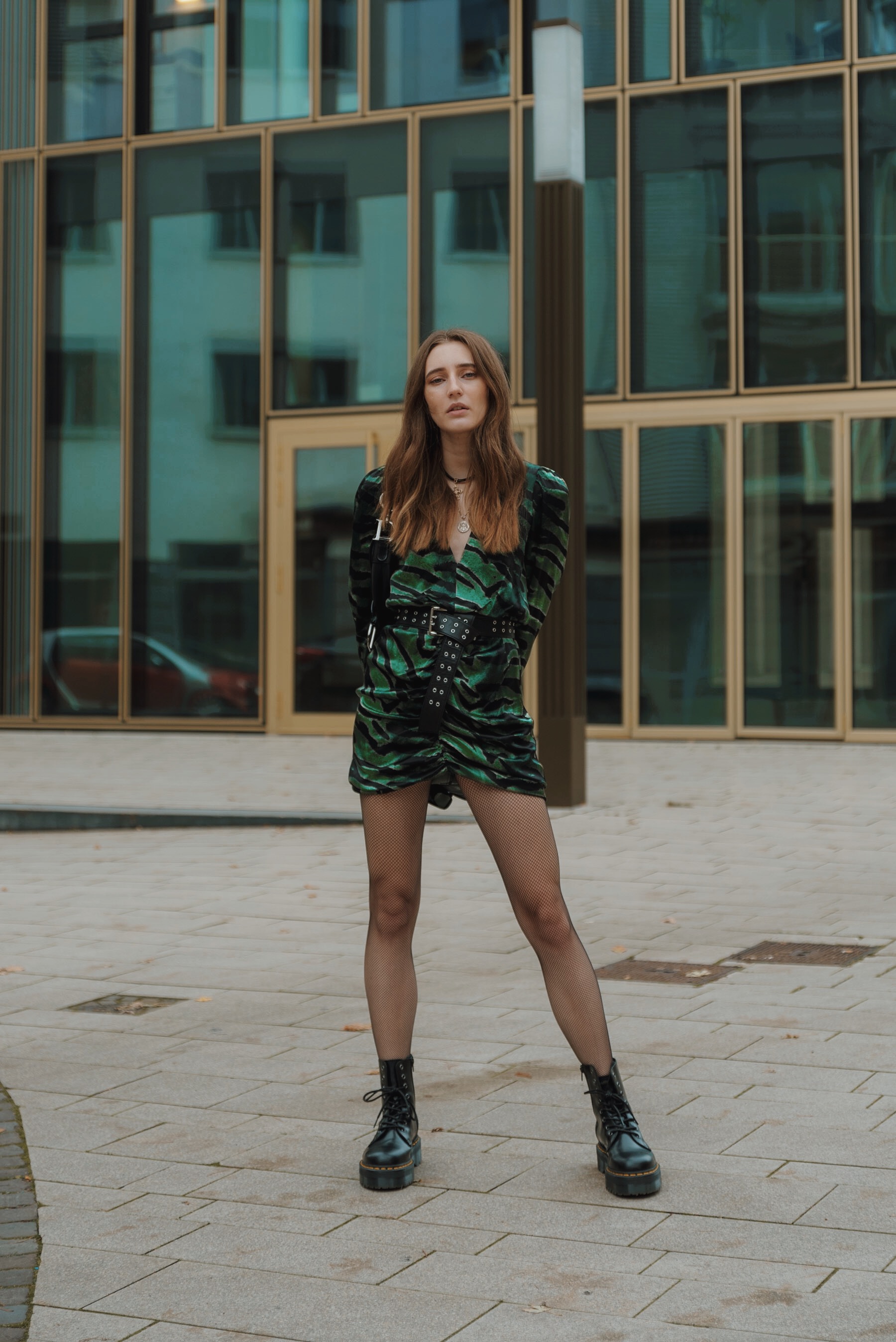 GET THE LOOK
Tights : Asos (here | here)
Bag : Vintage (here | here)
Belt : Vintage (here | here)
Dress : Topshop (here | here)
Boots : Dr. Martens (here | here)
• enthält Markennennungen & Affiliate Links •