You know me, I'm a big fan of everything old and especially analog. That's the reason why I never was attracted to Smart Watches, I just don't like the look of them. But then there came Kronaby with their innovative Connected Watches. A (at first sight) classic watch with the timeless look I adore, BUT filled with the newest technology and helpful features for your daily routine. Just simply connect this watch with your Smartphone and the free Kronaby App and you can fully discover all the features. Let's take a closer look.
Modern craftsmanship inside out. – Kronaby
Ihr kennt mich, ich bin ein großer Fan von allem vergangenen und besonders analogen. Das ist wohl auch der Grund, warum mich Smart Watches bis jetzt kalt gelassen haben, der Look ist einfach nichts für mich. Aber dann kam das Label Kronaby und stellte eine neue innovative Connected Watch oder auch Konnex-Uhr vor. Eine (auf den ersten Blick) klassische Uhr mit dem von mir auf ewig bevorzugten zeitlosen Design, ABER gefüllt mit neuster Technologie und hilfreichen Features für den Alltag. Ganz einfach mit dem Handy und der entsprechenden App gekoppelt und die Besonderheiten dieser Uhr entdecken. Let's take a closer look…
♠️ I'M WEARING KRONABY NORD ♠️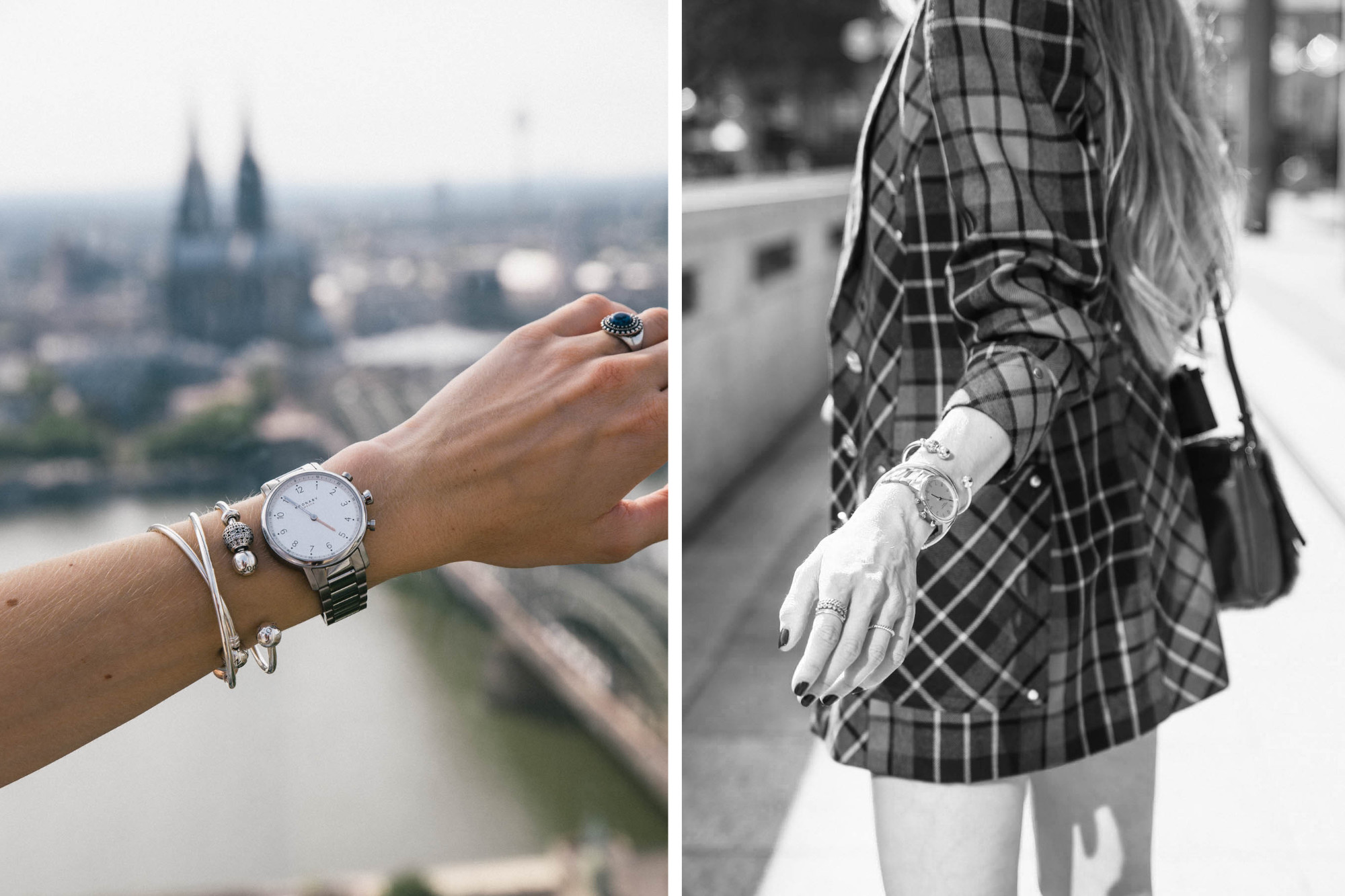 Be what you've never been.
Someone you've never seen.
You're living in a time machine.
– Black Sabbath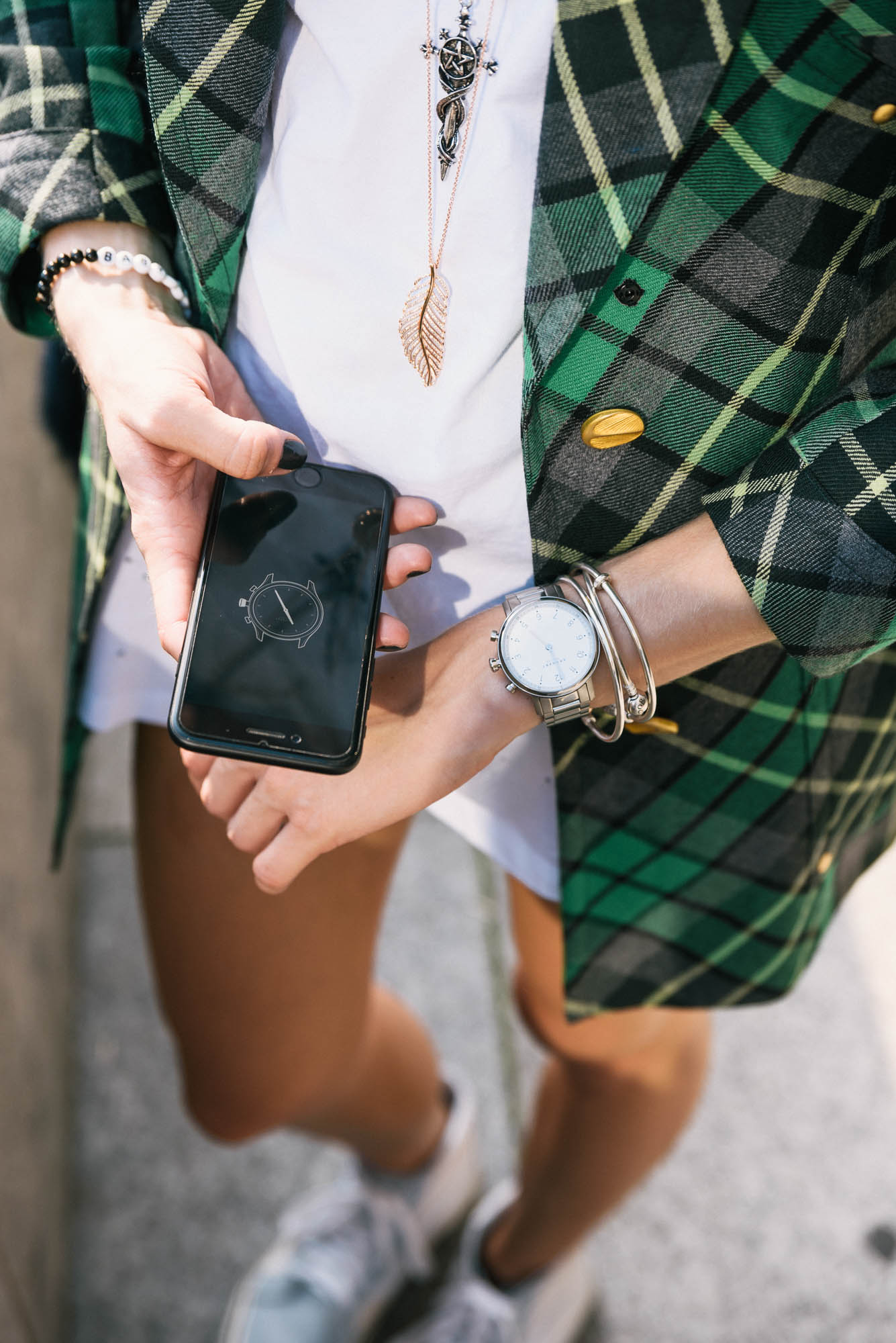 THE BASICS
Some basic features:
time (obviously, duhh) & date
Timer (helpful for workouts)
different time zones
handle incoming calls (in my case decline)
wake-up function (you sleepyheads)
find your phone (the daily struggle)
PERSONALIZE IT
One of my favorite parts, you can filter the notifications so you don't get distracted all the time. The watch works with light vibrations and you can choose the pattern and with this the importance of every notification. No matter if it's in incoming call from a specific person or other processes.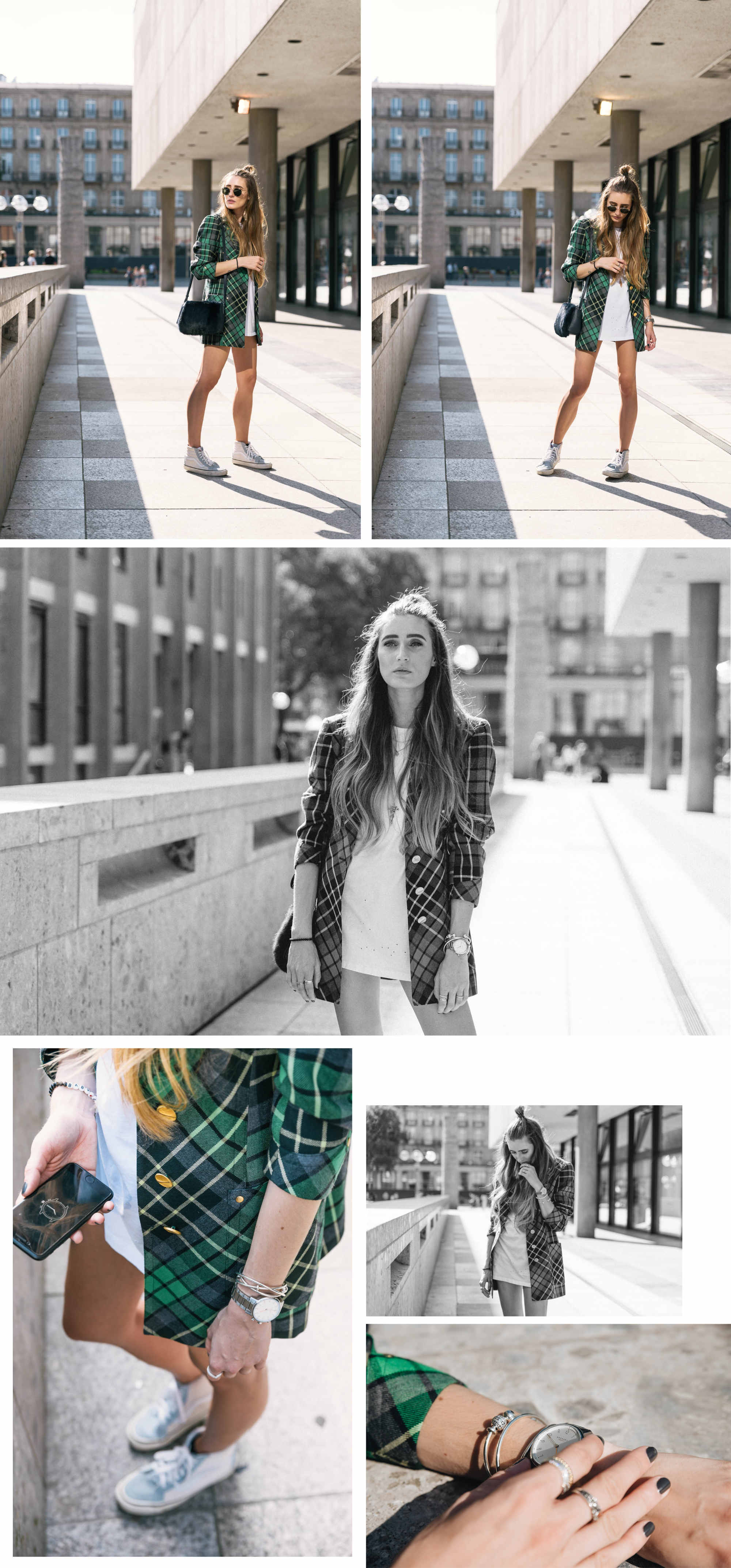 FAVORITE FEATURES
Yes you heard right. If you ever wondered how my boyfriend and I take photos with both of us in it, well this is the secret. You can control the shutter of your smartphone camera with these watches.
If you're listening to music all the time like I do, this is a game changer. Because you can access your music without searching for your phone (my daily struggle).
This feature is especially useful for all my 'working from home'-people, since I often catch myself not leaving the house for five days straight (only walking to the bathroom and back). Well even though it might be comfortable from time to time, it's extremely unhealthy. With the Kronaby watch you can set a step goal and force yourself to leave the house at least once a day for a little lunch break walk. Trust me, it's so good for your productivity. The watch also reminds you, if you're inactive for too long. This bad boy will get your ass up.
Before I forget it, in a world where we need to charge at least three devices per day, you can forget about the Kronaby Watches. I have to say I was surprised when I heard that the battery will last two years (two years!!!), but more about this field test in about 1,5 years 😉
• IN COLLABORATION WITH KRONABY •
MerkenMerken
MerkenMerken
MerkenMerken
MerkenMerken
MerkenMerken
MerkenMerken
MerkenMerkenMerkenMerken
MerkenMerken