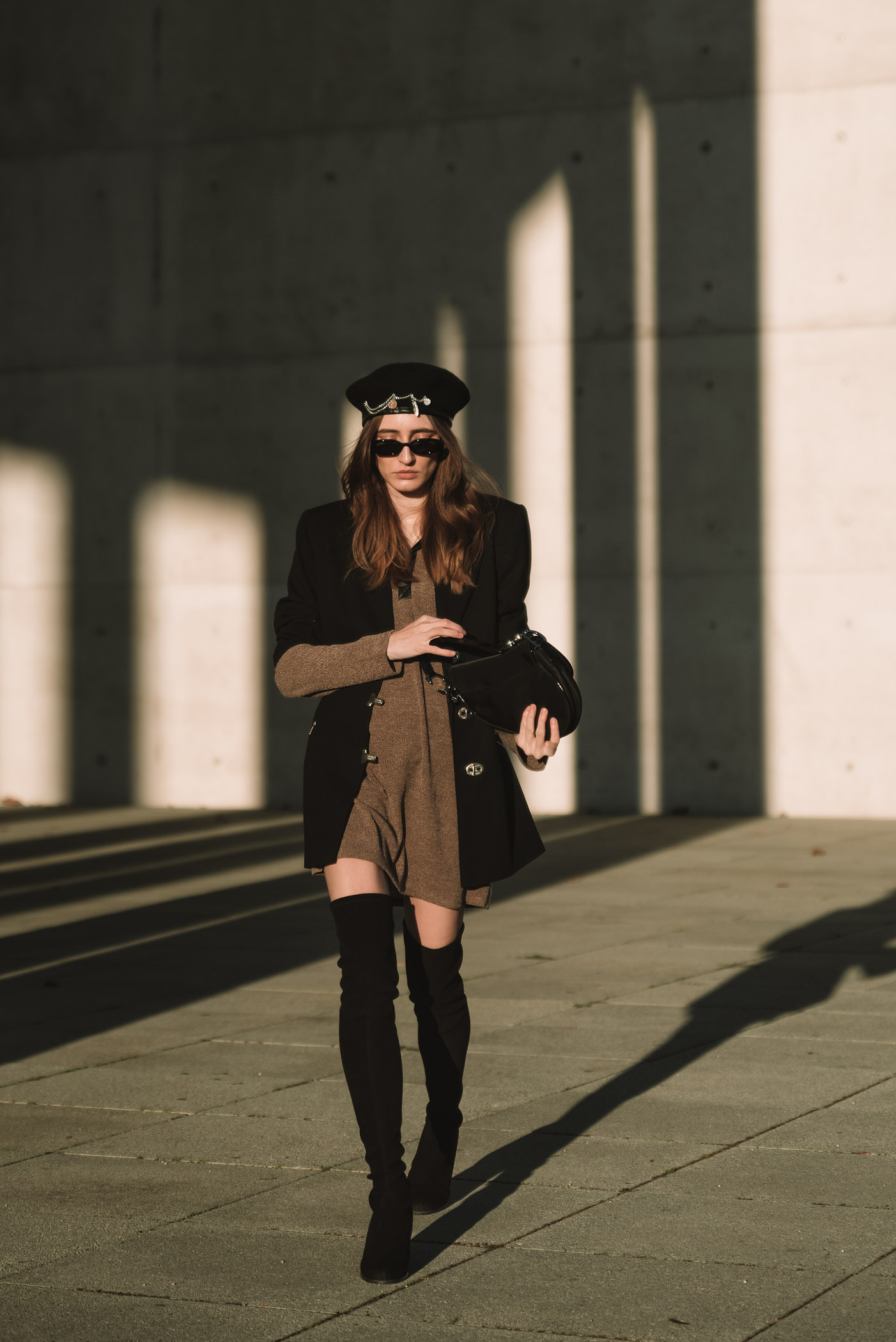 • enthält Markennennungen & Affiliate Links •
A GOOD MIXTURE
VINTAGE + QUALITY
Still here. Still trying to figure out how to define my style. One thing is for sure, it's a good mixture of Vintage pieces, high-quality Basics and unique pieces from smaller independent Labels (like this Beret).
And this Outfit is probably the best example for it. I found this Vintage structured Blazer a while ago and I'm still not over the perfect cut and the love for the details (how cool are these buckles?). This is simply something you're not able to find anymore these days.
THE. BOOTS.
But can we talk about the Overknees. What should I say? The hunt for the perfect Overknee Boots is over. You know it only took me a few years, but here we are. Overknees that are really over the knee (even with long legs) and actually stay up where they belong. Above the goddamn knees. Here they are, the Suart Weitzman Tieland Boots. I probably don't have to tell you, how beyond happy I was when the lovely PR Ladies from Stuart Weitzman suprised me with these Boots.
But it was proving another Fashion rule of mine, since I've waisted so much money on Overknees that ended up not being worn for a second time because of the poor quality and fit. That's why I decided to invest when it comes to Accessoires and Basics. It's all about Quality over quantity.
WHEN LESS IS MORE
I'm owning 'only' six handbags (mix of new & Vintage), but I know that these are going to last me a lifetime and that gives me so much more satisfaction than a closet full of poorly made pieces. Same for shoes. I will rather invest in good quality than purchasing five Fast Fashion ones that aren't even close to perfect. Obviously something I was only able to do after I finished university and got into work earning my own money. My 18 year old self was totally fine with 20 Zara Bags (insert Face Palm).
And that's how you can describe my style for a couple of years now and how I build a wardrobe I'm beyond happy with: Vintage + high-quality Pieces. That's it.
---
I'M WEARING
Vintage Blazer, Stuart Weitzman Overknees*, Vintage Shirt Dress
Sacred Hawk Beret, Vintage Dior Saddle Bag
*PR SAMPLE
---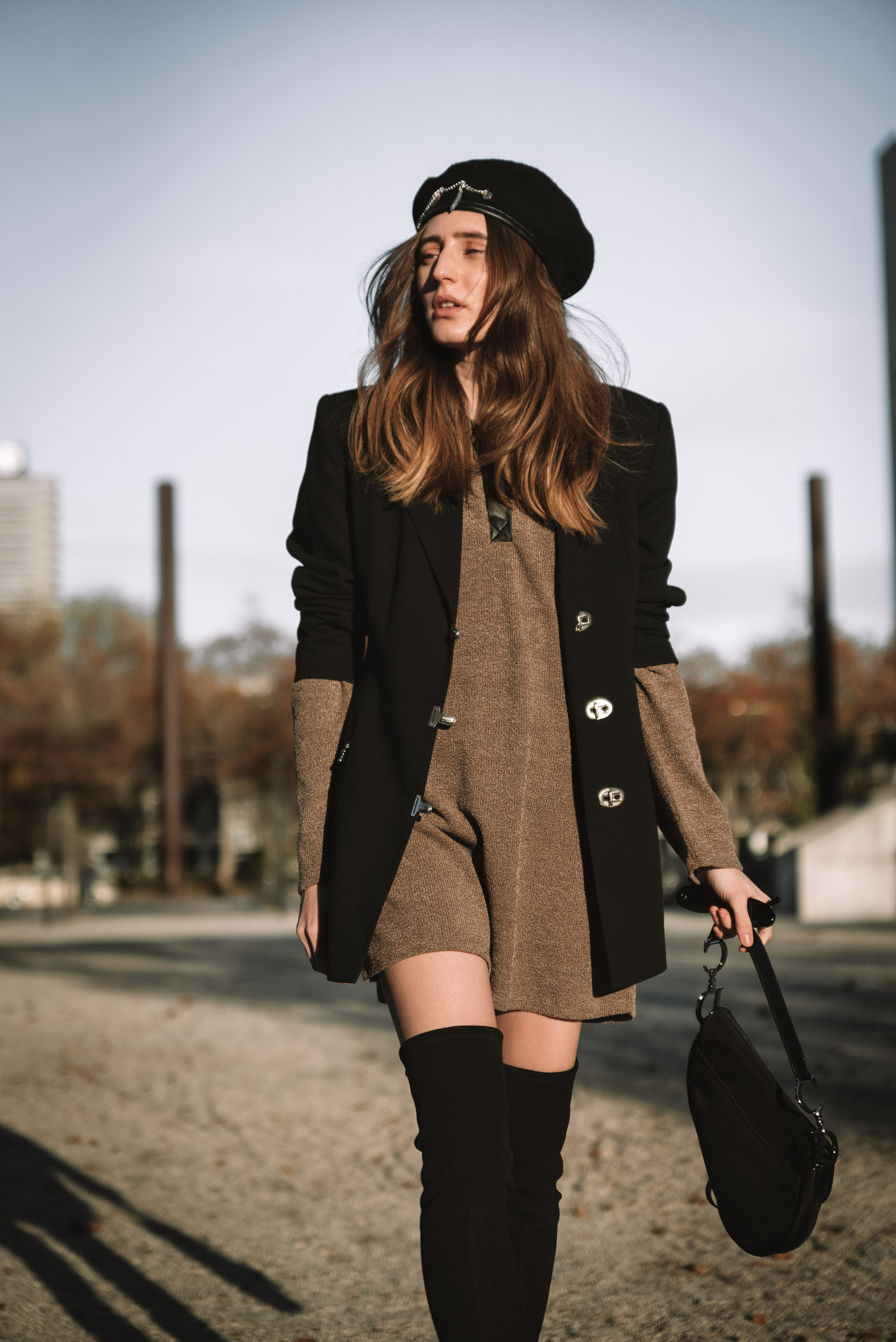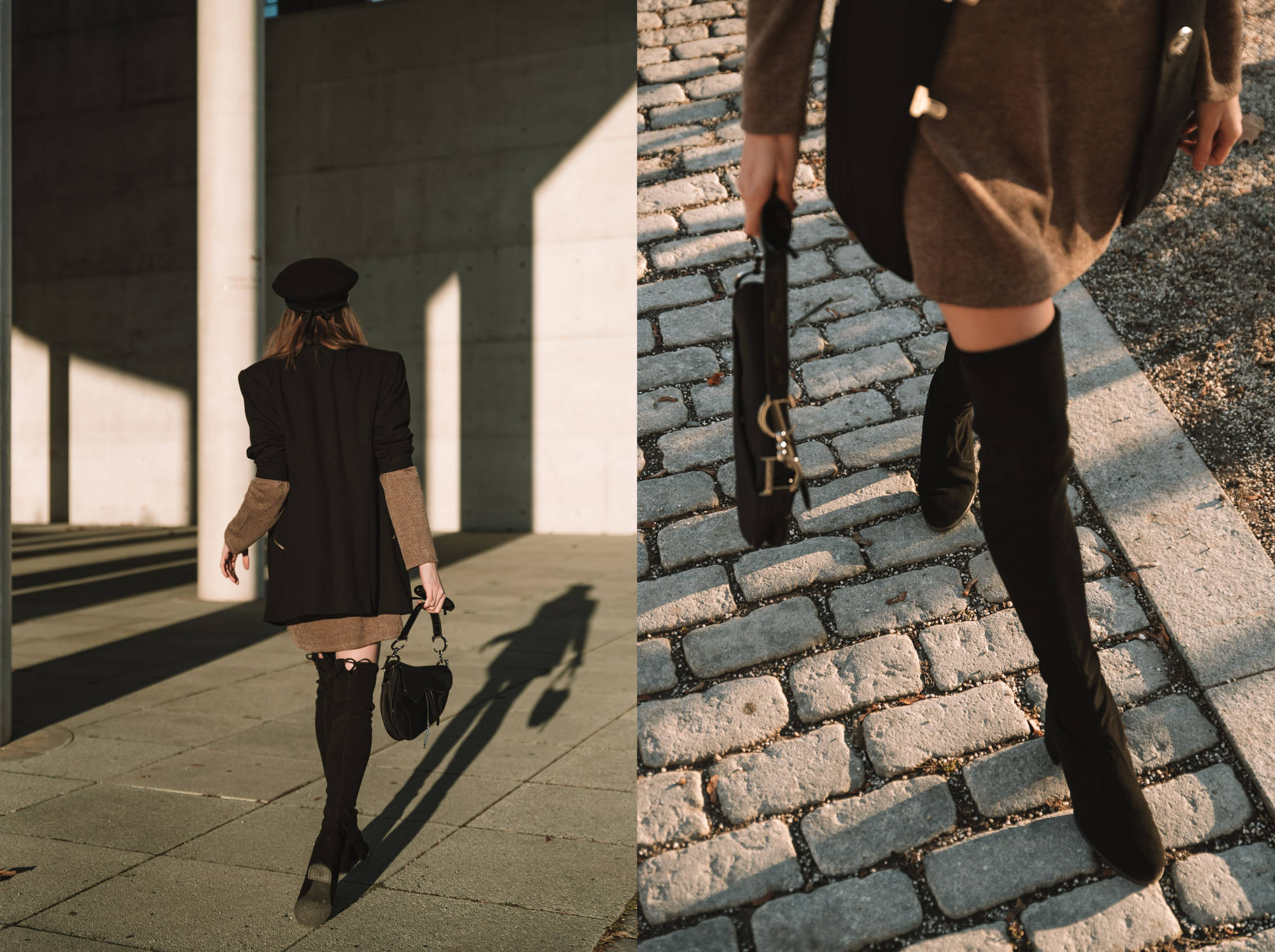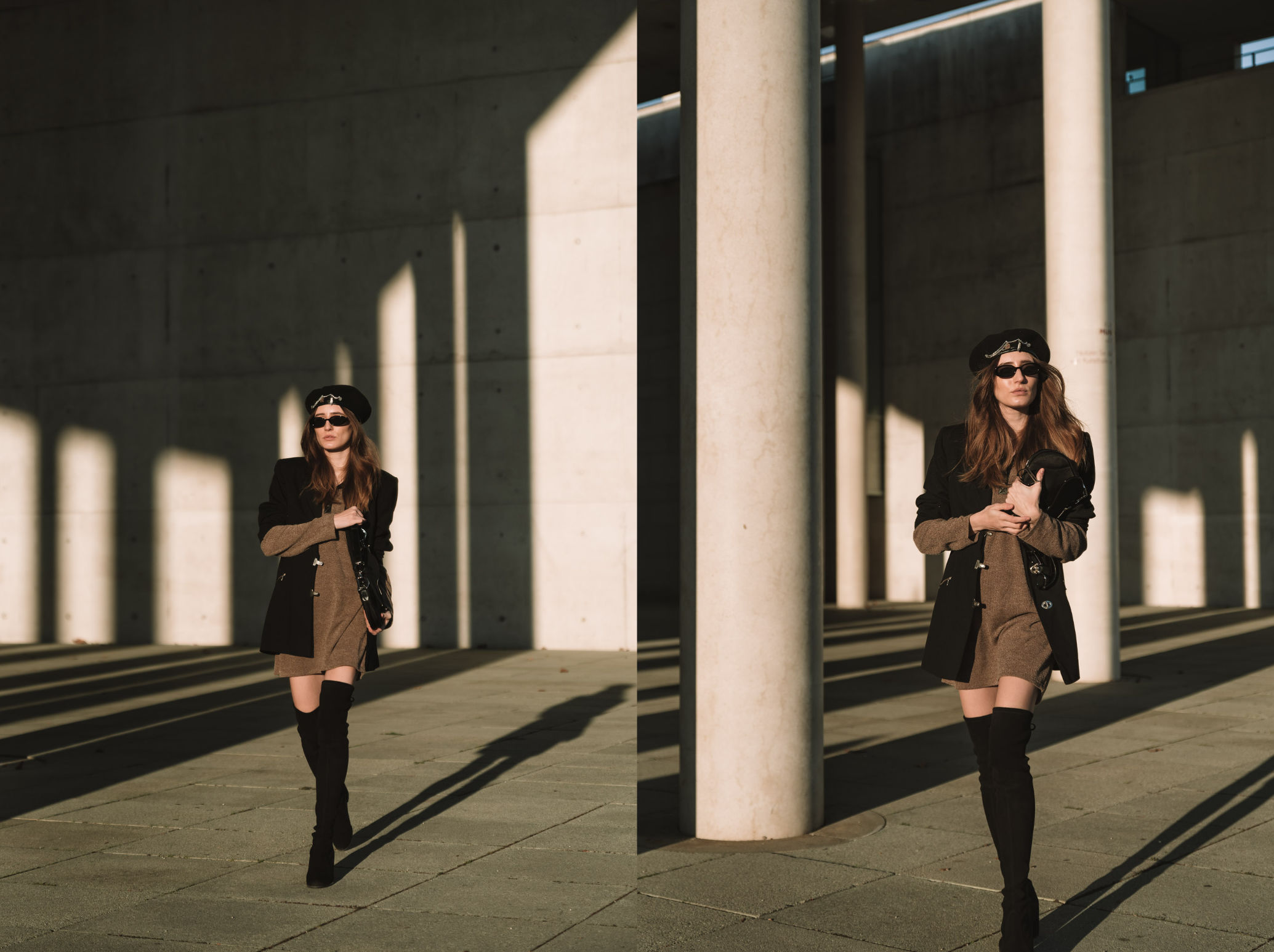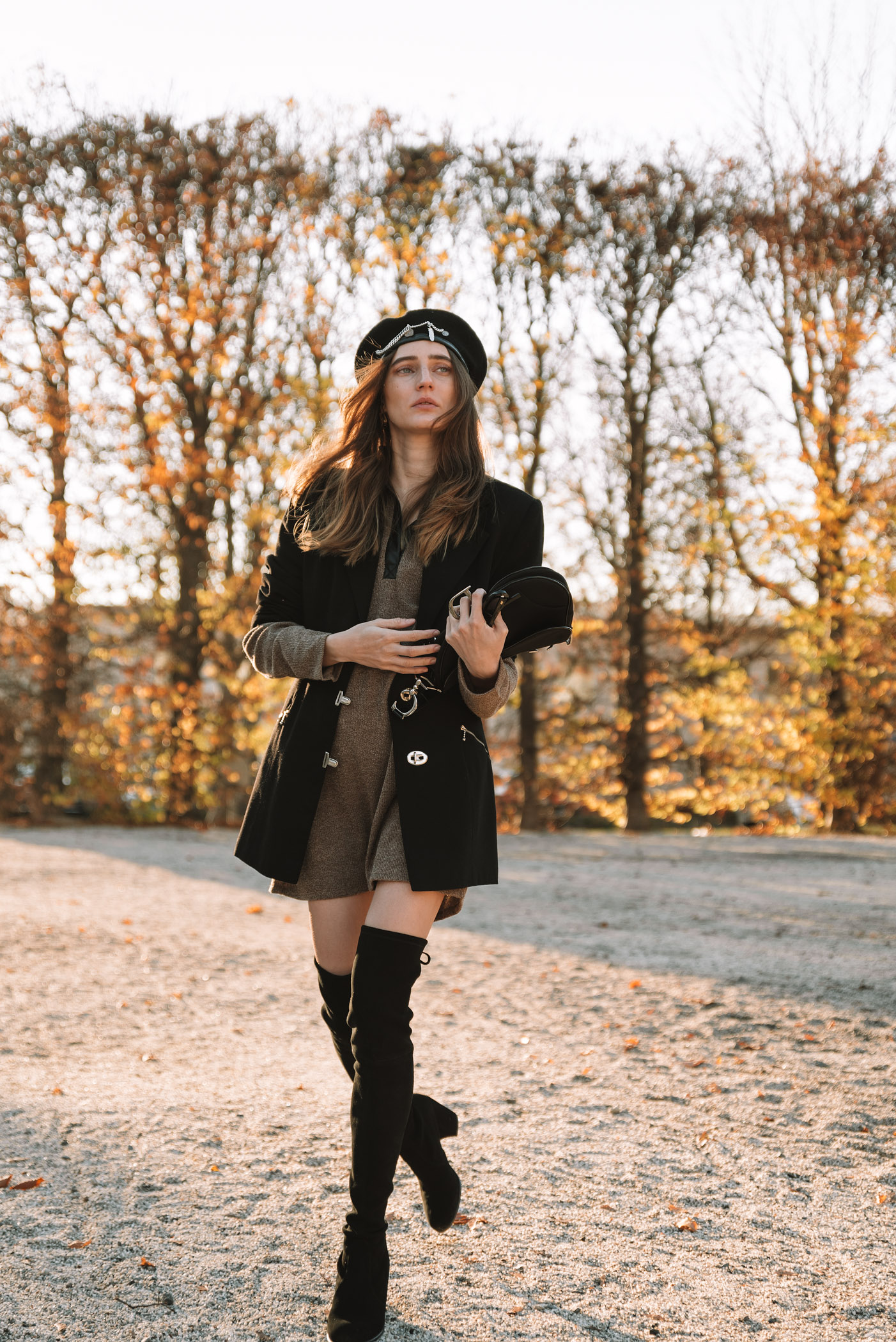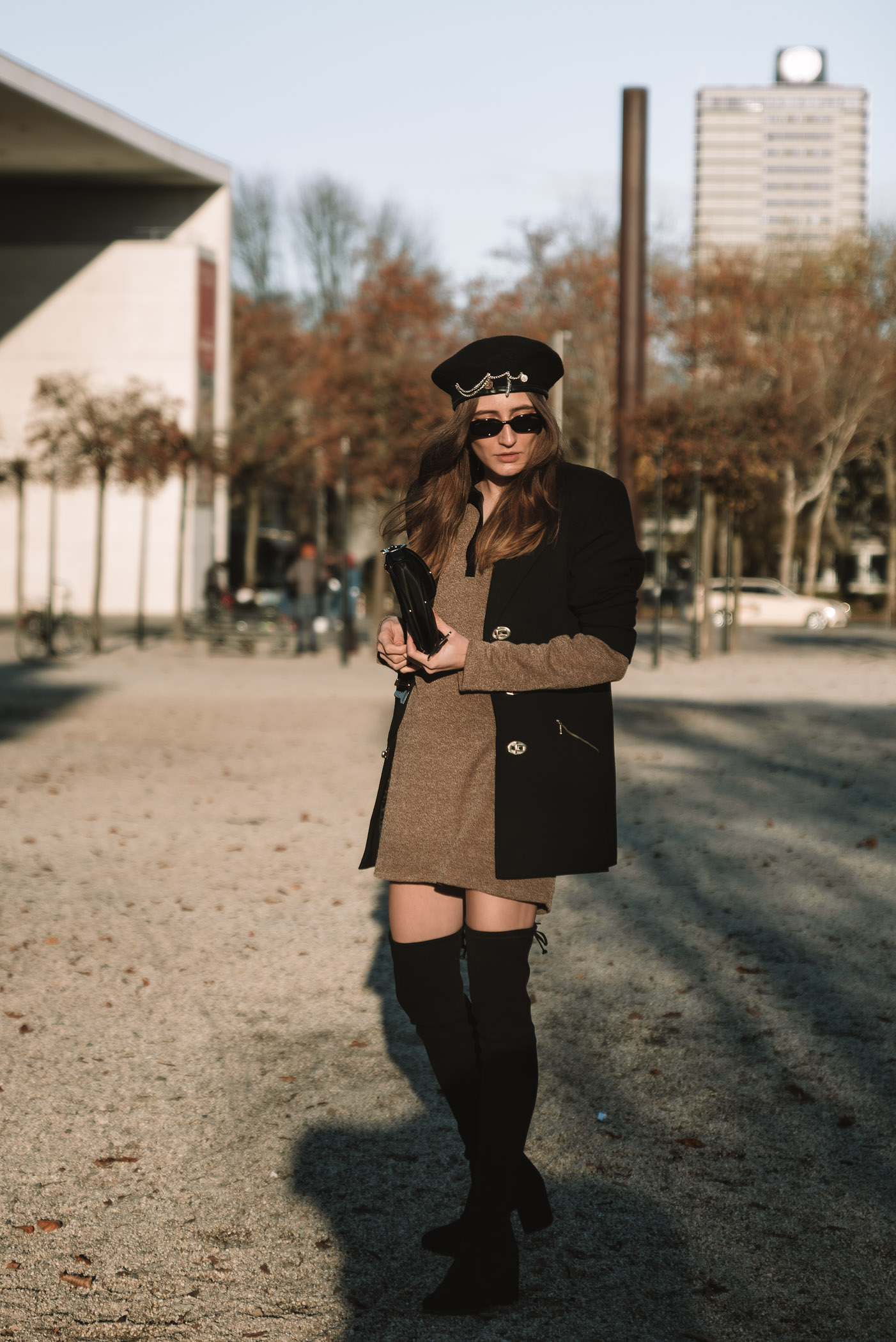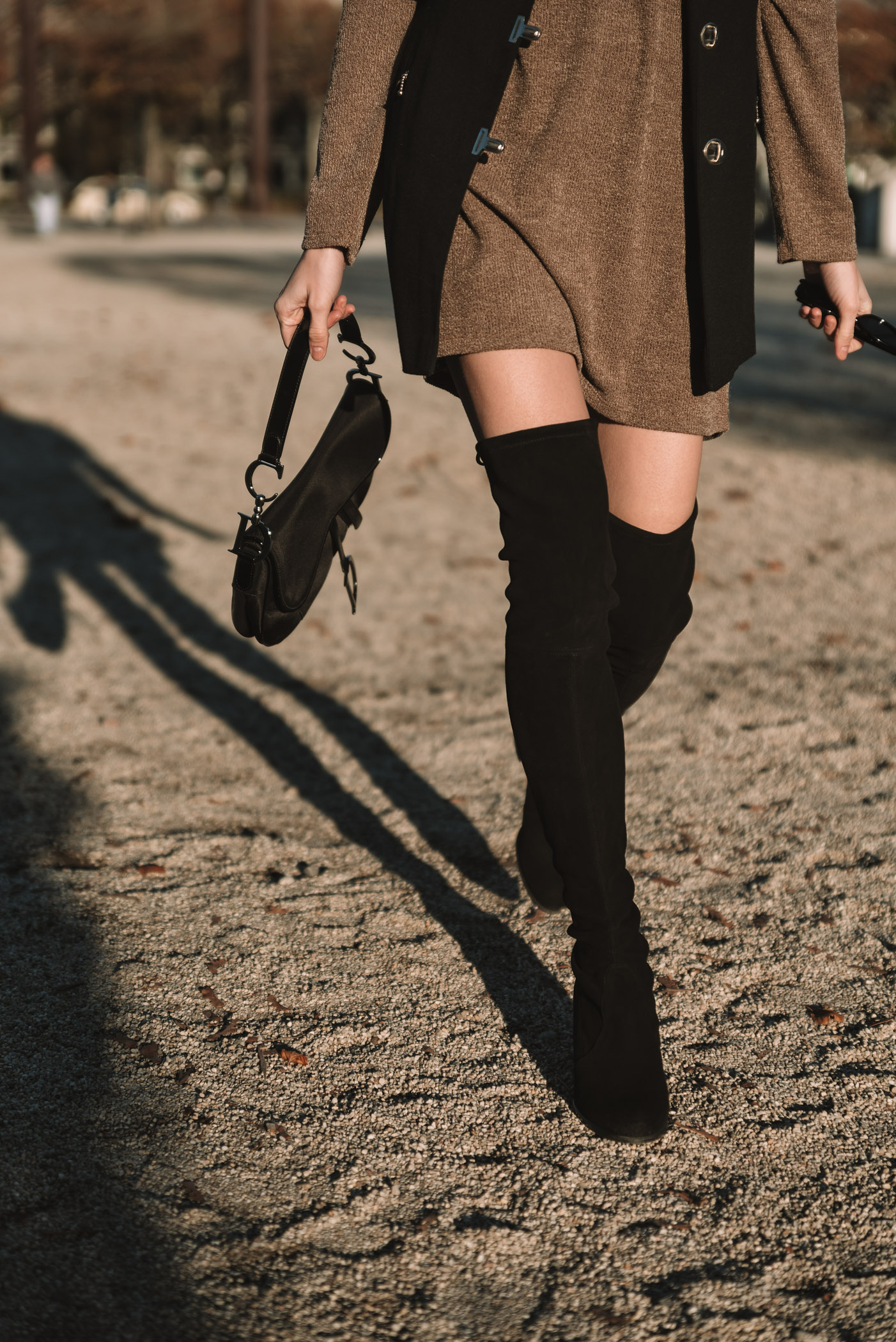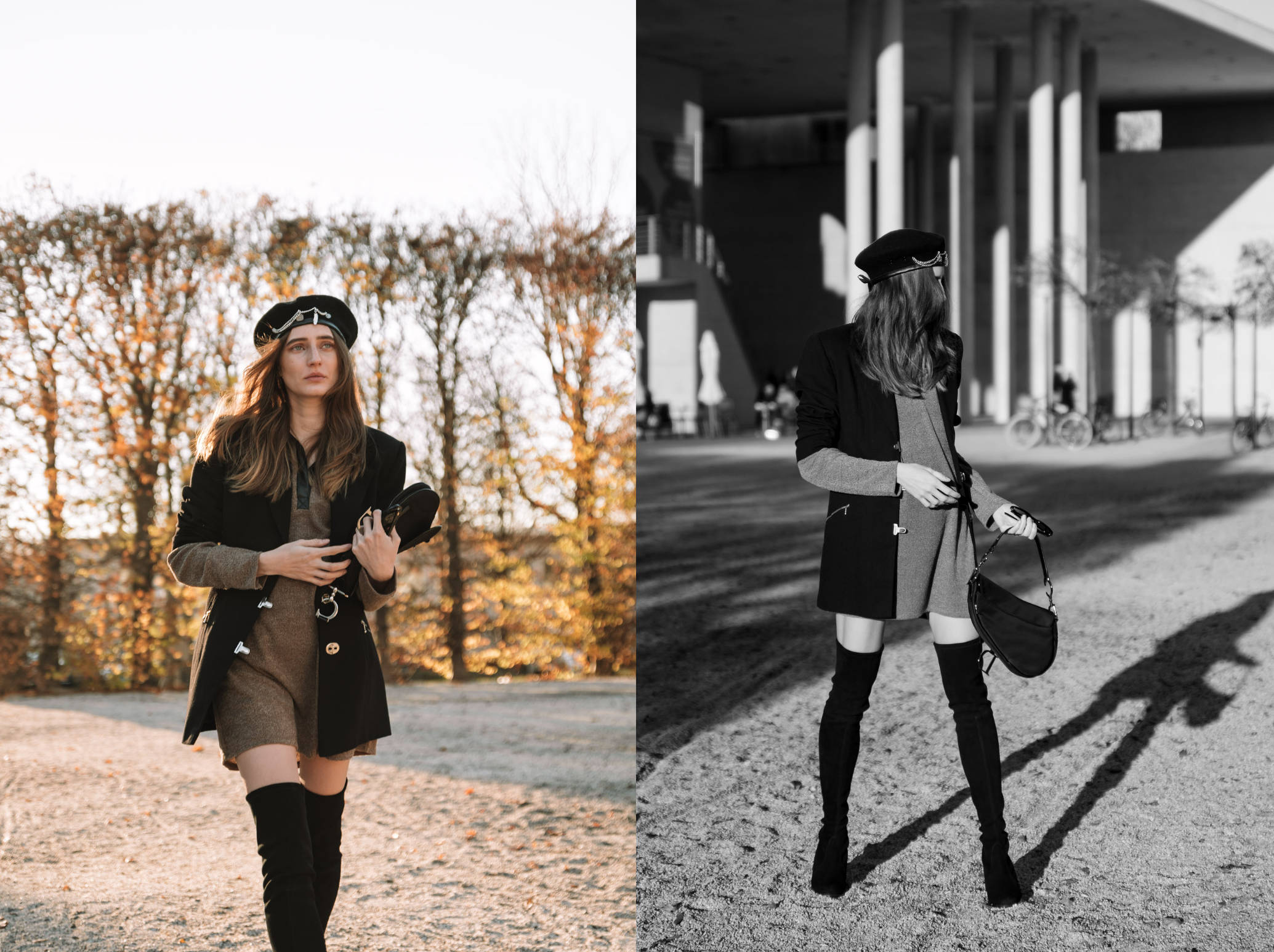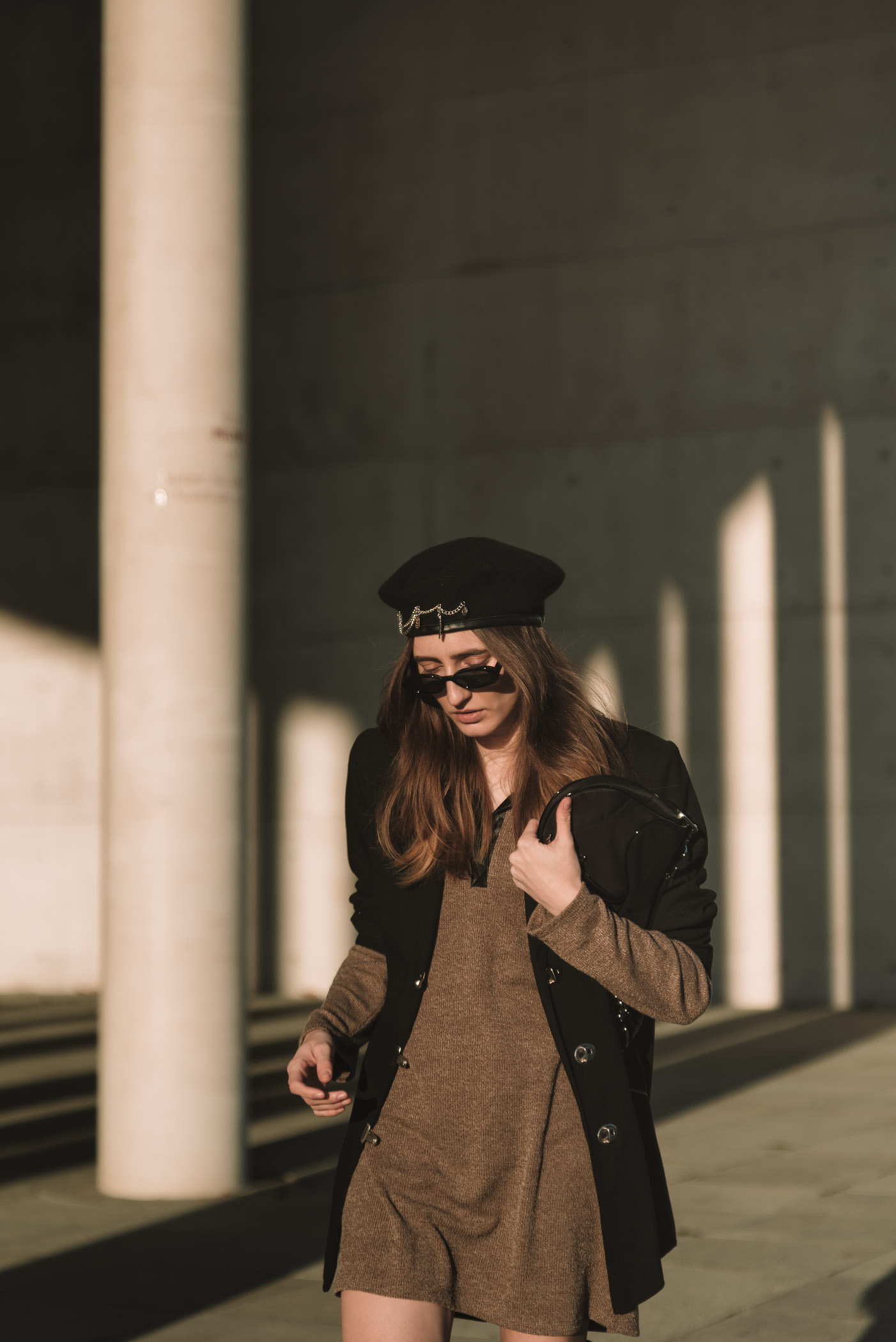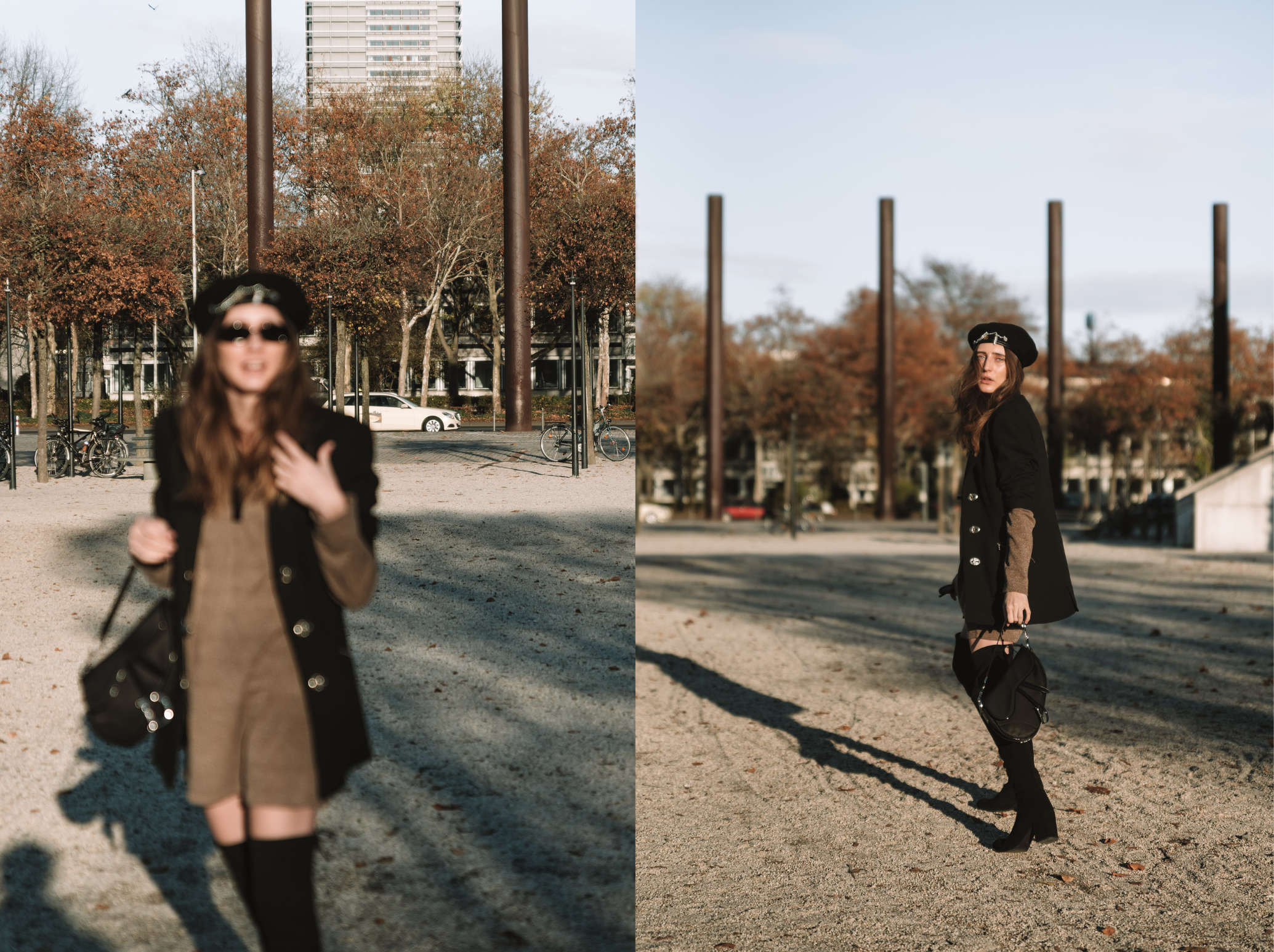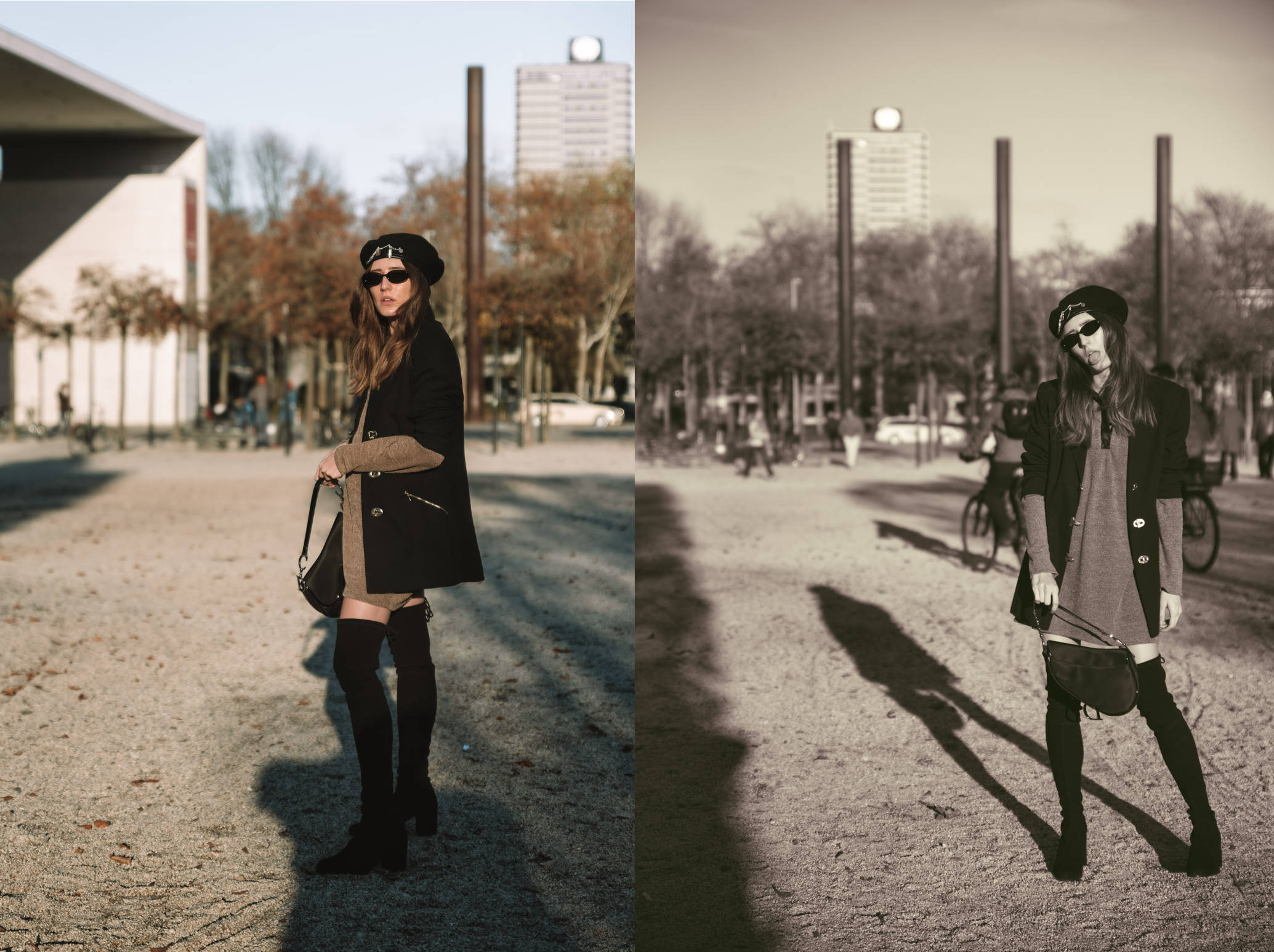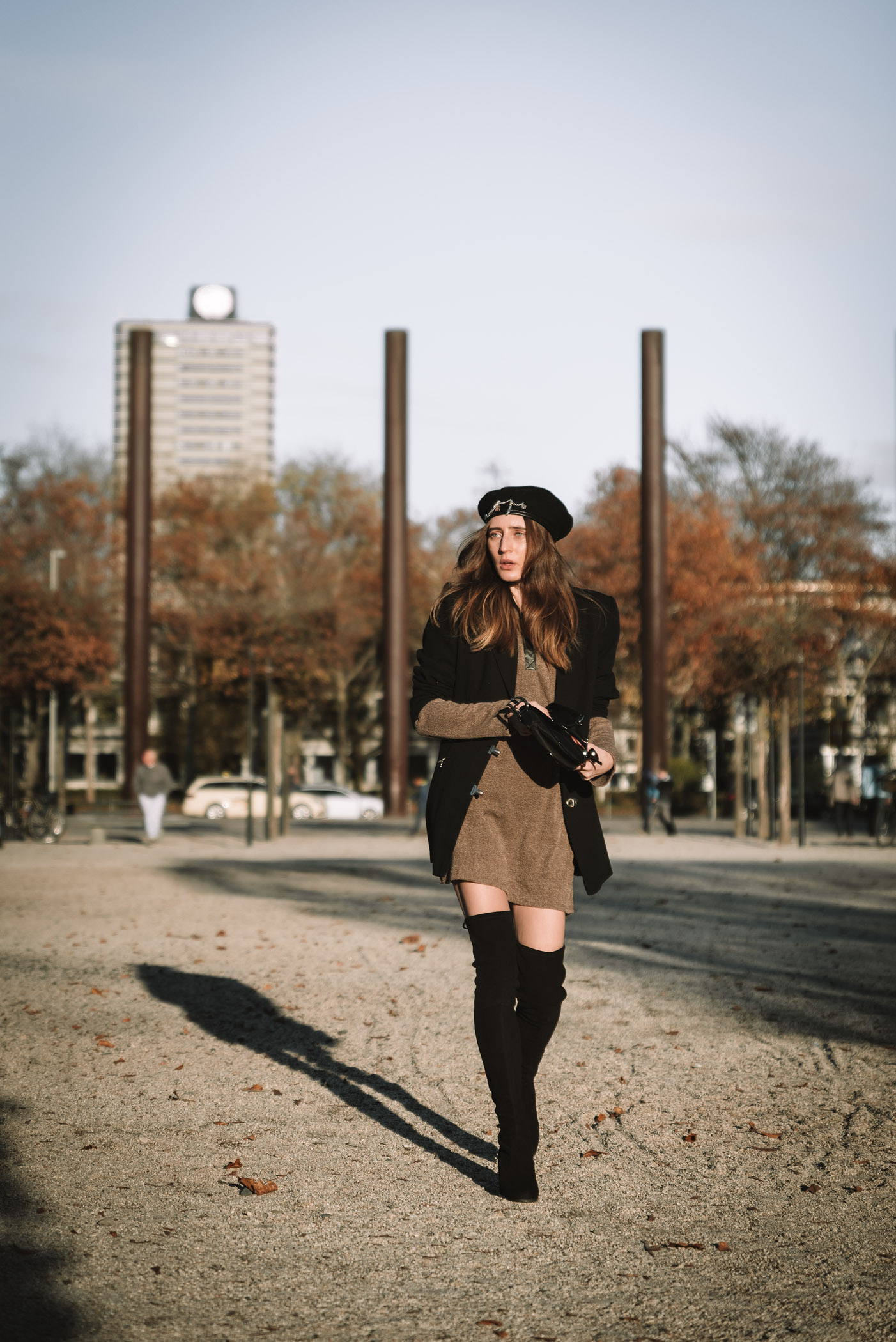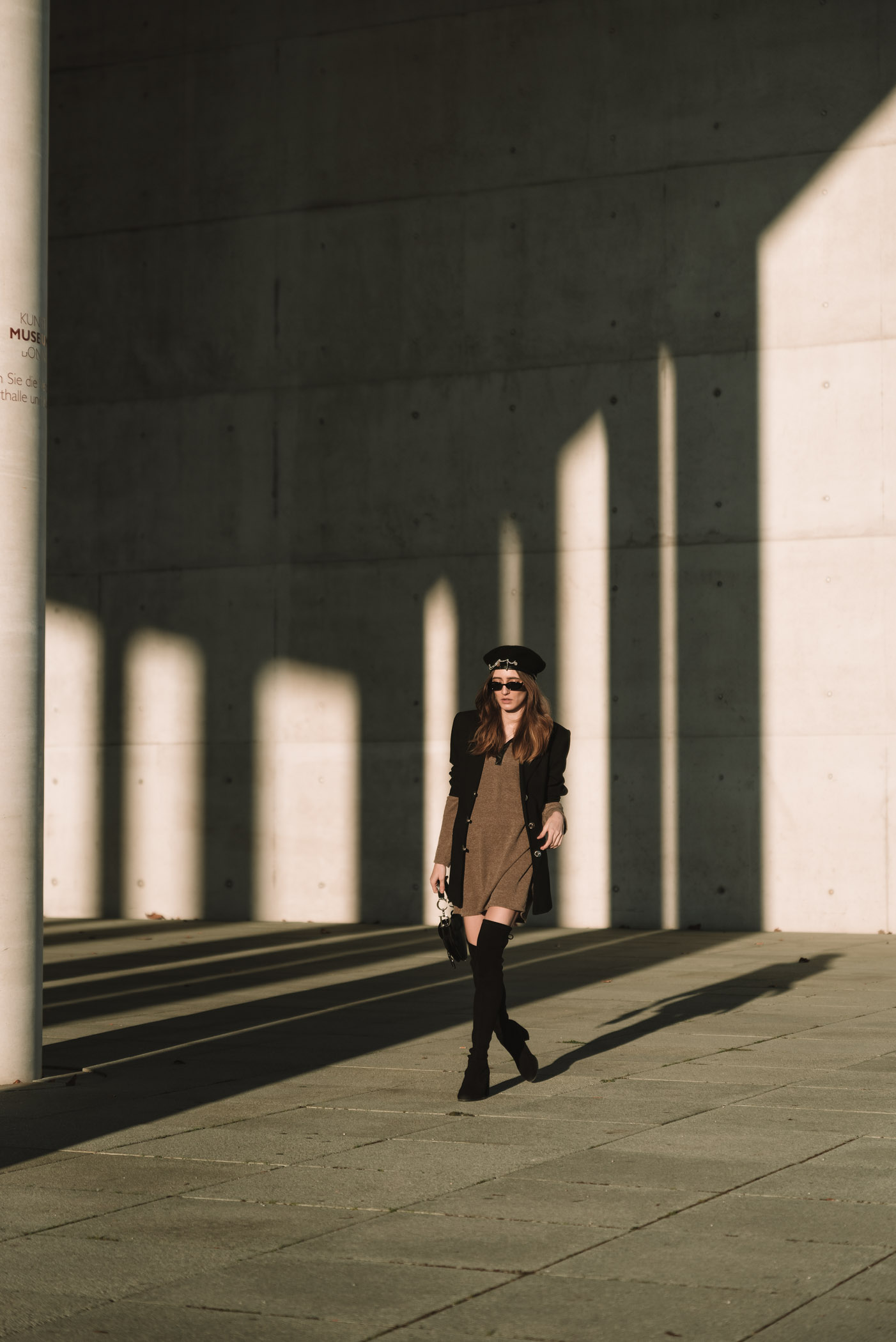 ---
I'M WEARING
Vintage Blazer, Stuart Weitzman Overknees*, Vintage Shirt Dress
Sacred Hawk Beret, Vintage Dior Saddle Bag
*PR SAMPLE
---