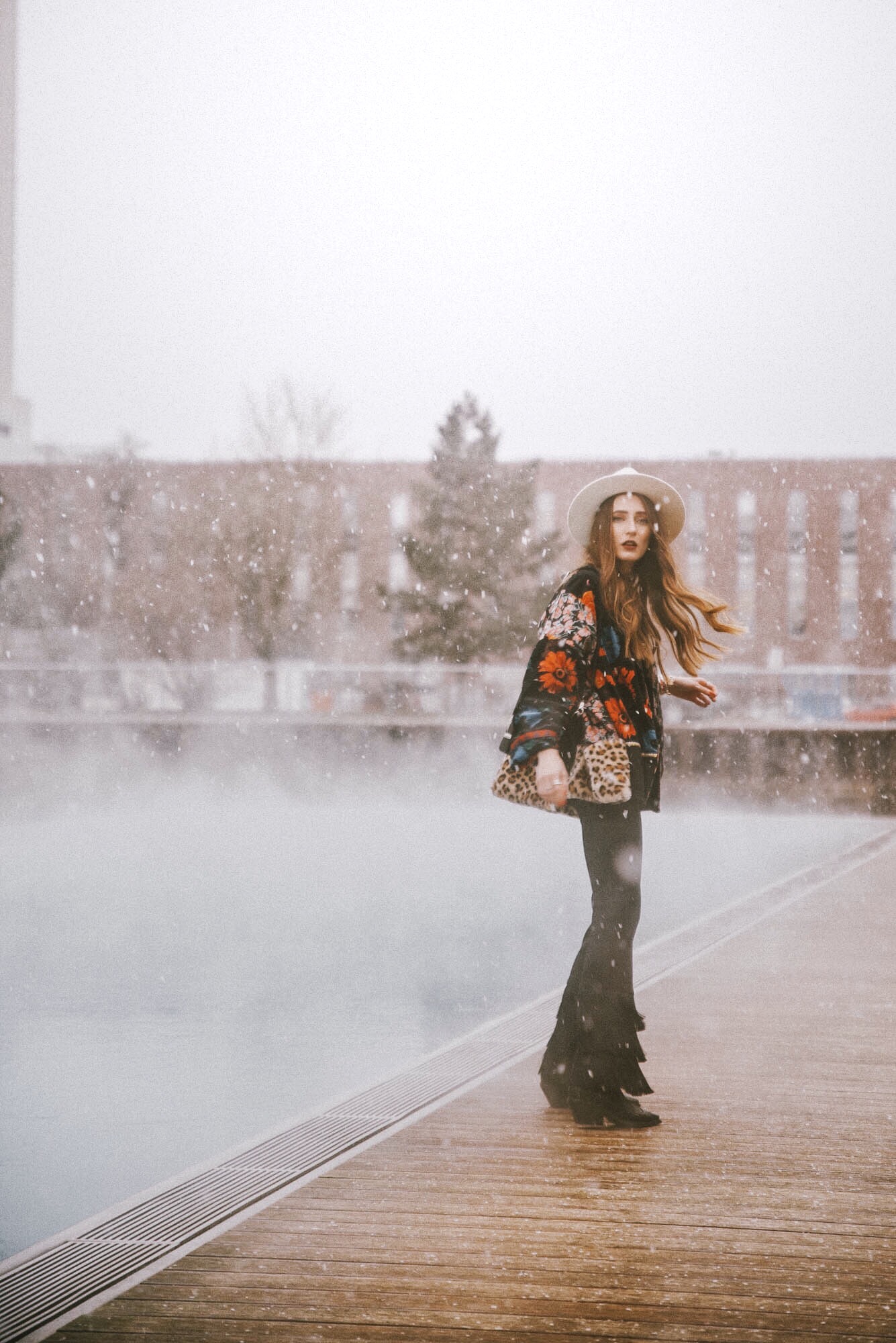 ---
I'M WEARING
Zara Jacket, Lack of Color Hat, Zara Pants,
Vic Matie Shoes, Sacred Hawk Bag
---
Even though I could immediately skip forwards to spring right after Christmas, I think I have to get rid off all my Snow filled content first. We were luckily to experience some serious snow action (not the mud madness we get here in Cologne) during our stay at the Autostadt back in December. This place always feels like your on a vacation far away. I admire extraordinary places, places that inspire you, awake the urge to try something new.
That's probably the reason why my style is a wild mix, I have a wandering mind and so is my mood for different styles. Needless to say, that this multi-patterned Kimono caught my eye right away. Looks like the perfect example for a stunning Vintage find, but well, believe it or not it's Zara. I know we all have this love-hate relationship with Zara, I'm feeling the same, but sometimes they just get it right. Besides of that, I can't wait to finally get my Spring/Summer wardrobe out, I'm so done with all the layers.
Obwohl ich am liebsten gleich nach Weihnachten zum Frühling vorspulen würde, müssen wir hier erst noch sämtliche Schnee-Altlasten loswerden. Glücklicherweise haben wir während unseres Aufenthaltes in der Autostadt im Dezember einige wunderschöne Schneemomente erlebt (nicht den Schlammwahnsinn, dem wir in Köln immer ausgesetzt sind). Dieser Ort gibt einem immer das Gefühl, als ob man an einem ganz fernen Ort wäre und dabei reden wir hier in Wolfsburg. Ich bewundere solche außergewöhnlichen Orte, Orte die einen inspirieren sich ständig neu zu erfinden.
Dies ist wahrscheinlich auch der Grund, warum mein Stil eine wilde Mischung ist. Ich bin mit meinen Gedanken ständig woanders und so ist auch meine Stimmung für verschiedene Stile. Unnötig zu erwähnen, dass mir dieser gemusterte Kimono sofort ins Auge fiel. Sieht aus wie das perfekte Beispiel für einen erstklassigen Vintage Fund, aber glaubt mir oder nicht, es ist Zara. Ich weiß, dass wir alle diese Hassliebe zu Zara haben, mir geht es da nicht anders, aber manchmal machen sie es einfach richtig. Abgesehen davon kann ich es kaum erwarten, endlich meine Frühjahr/Sommer-Garderobe rauszuholen, was mich angeht bin ich durch mit den Lagenlooks.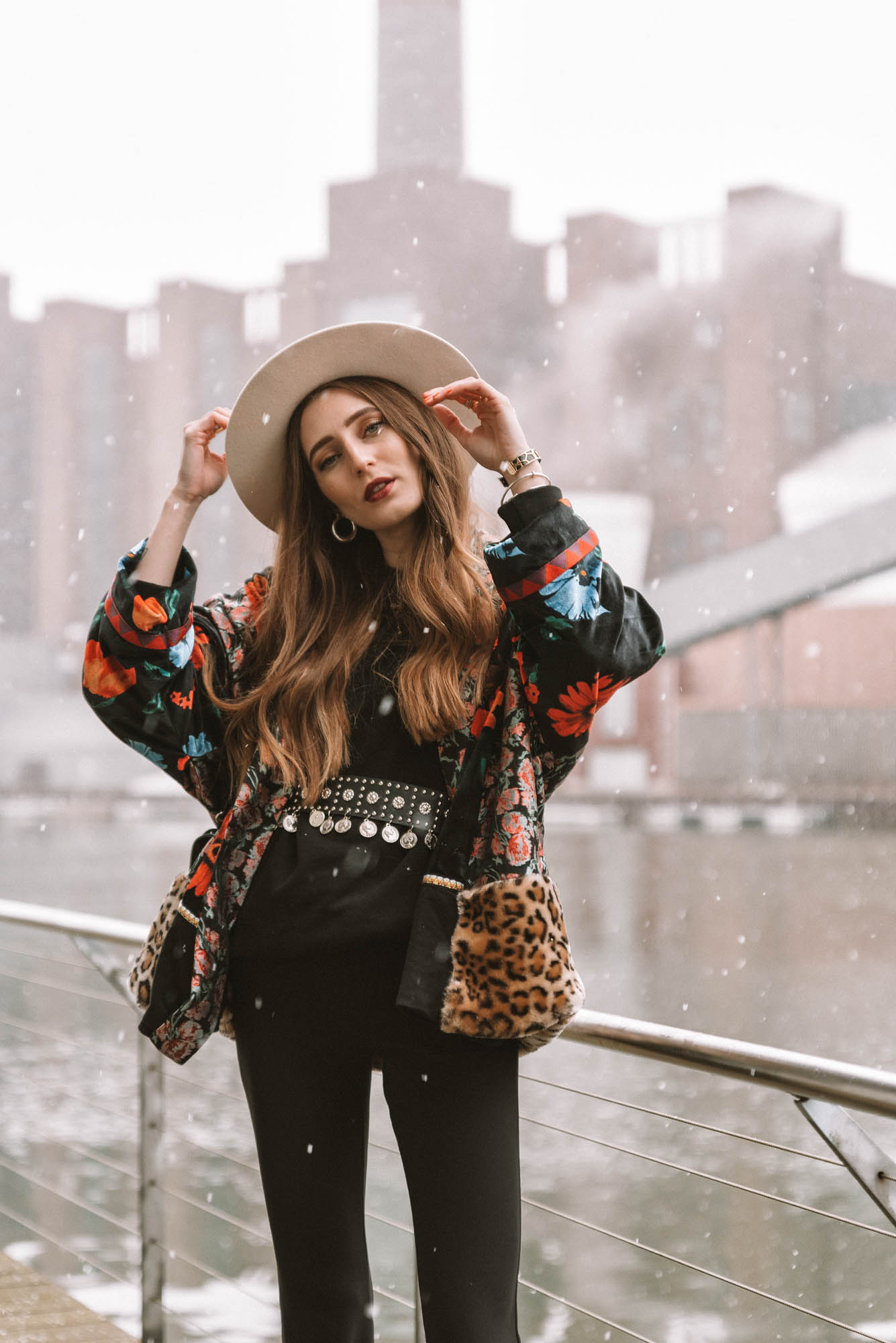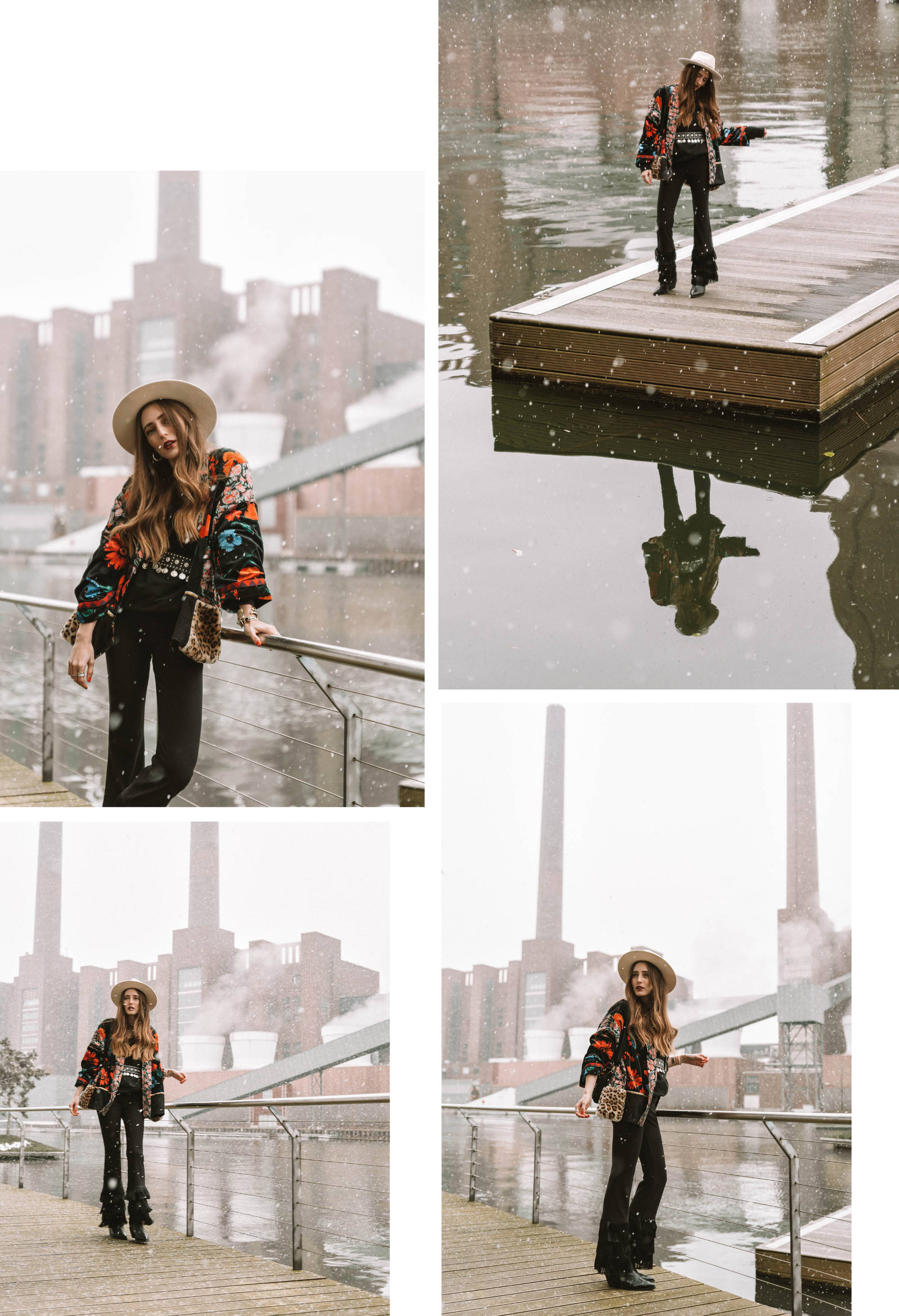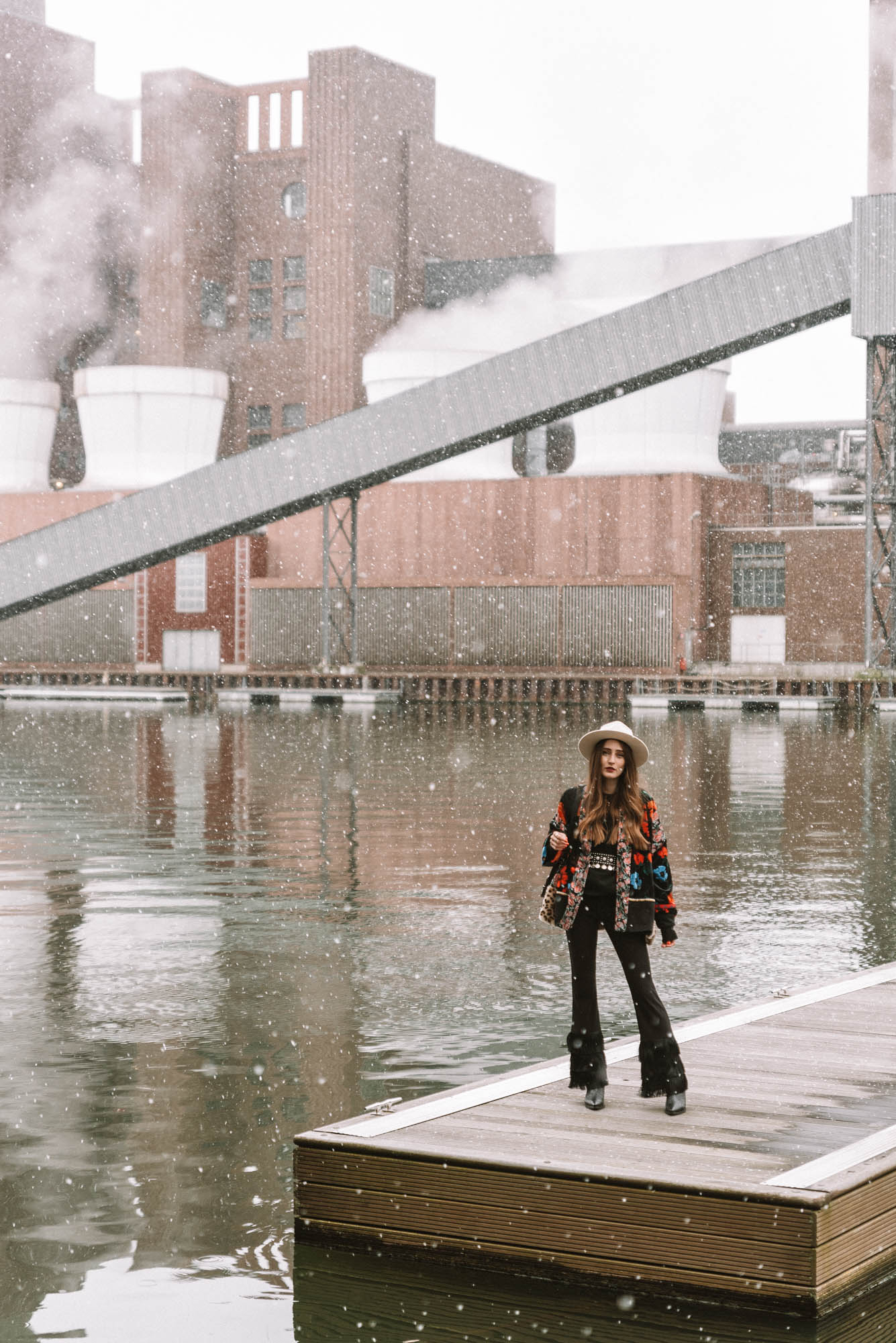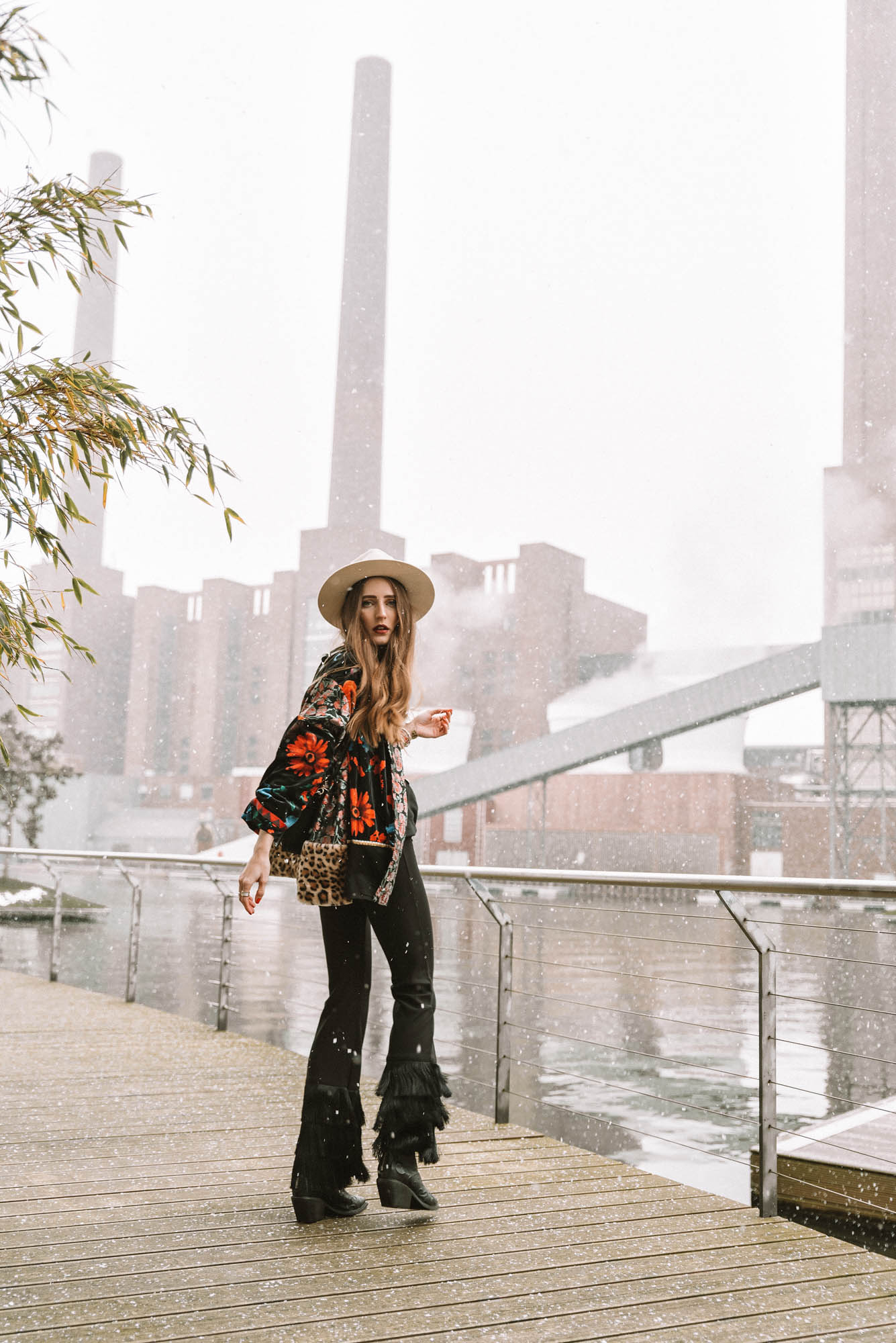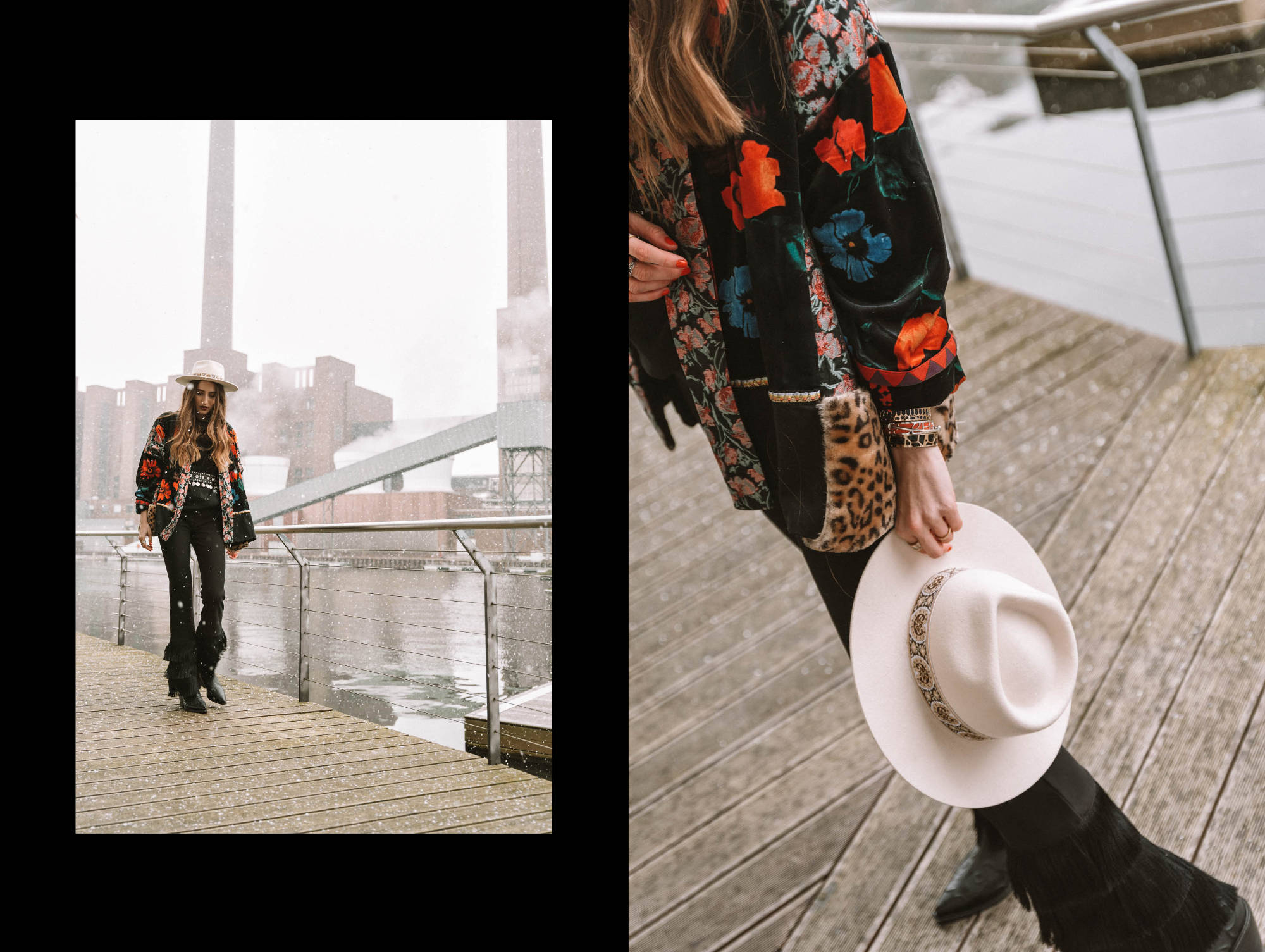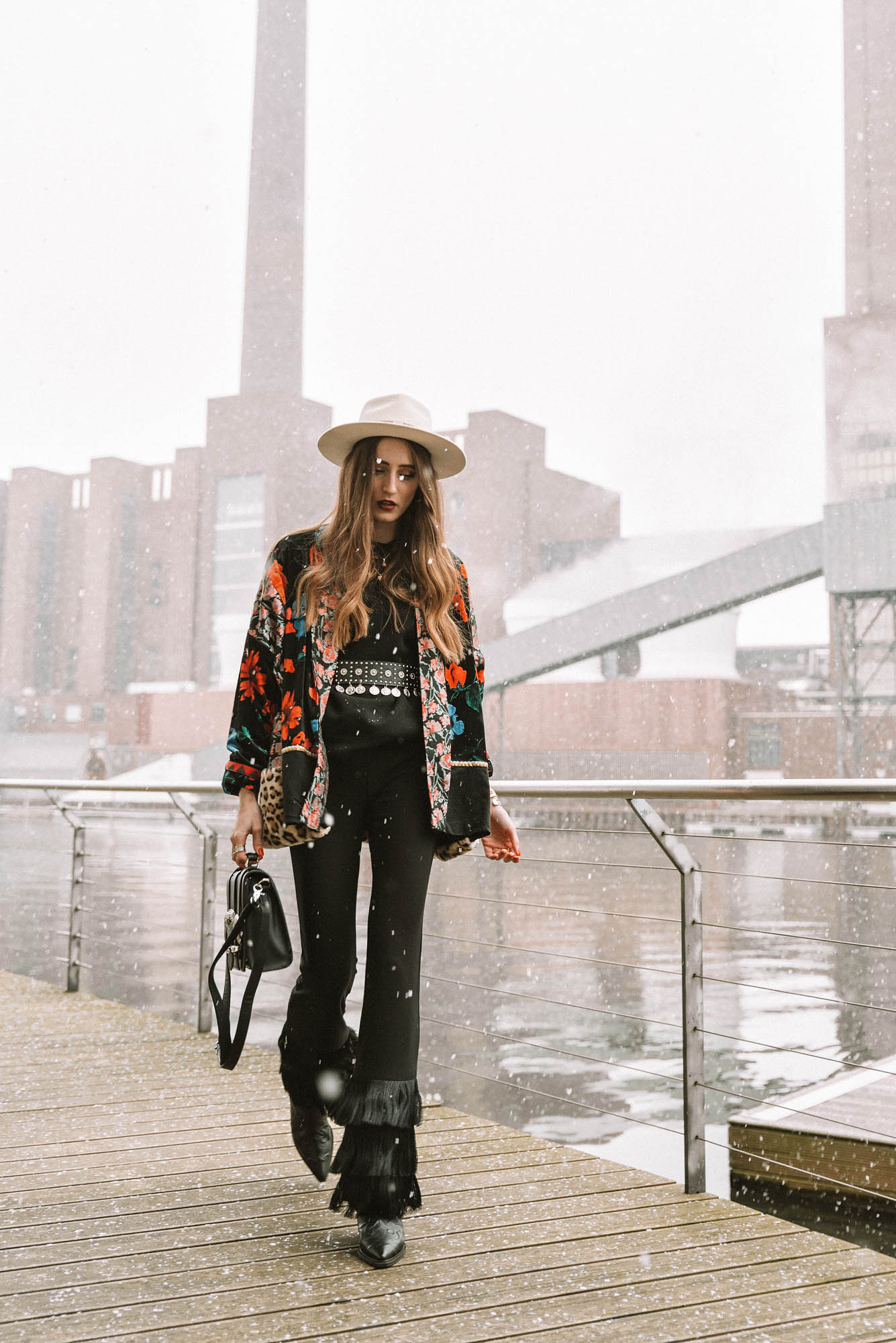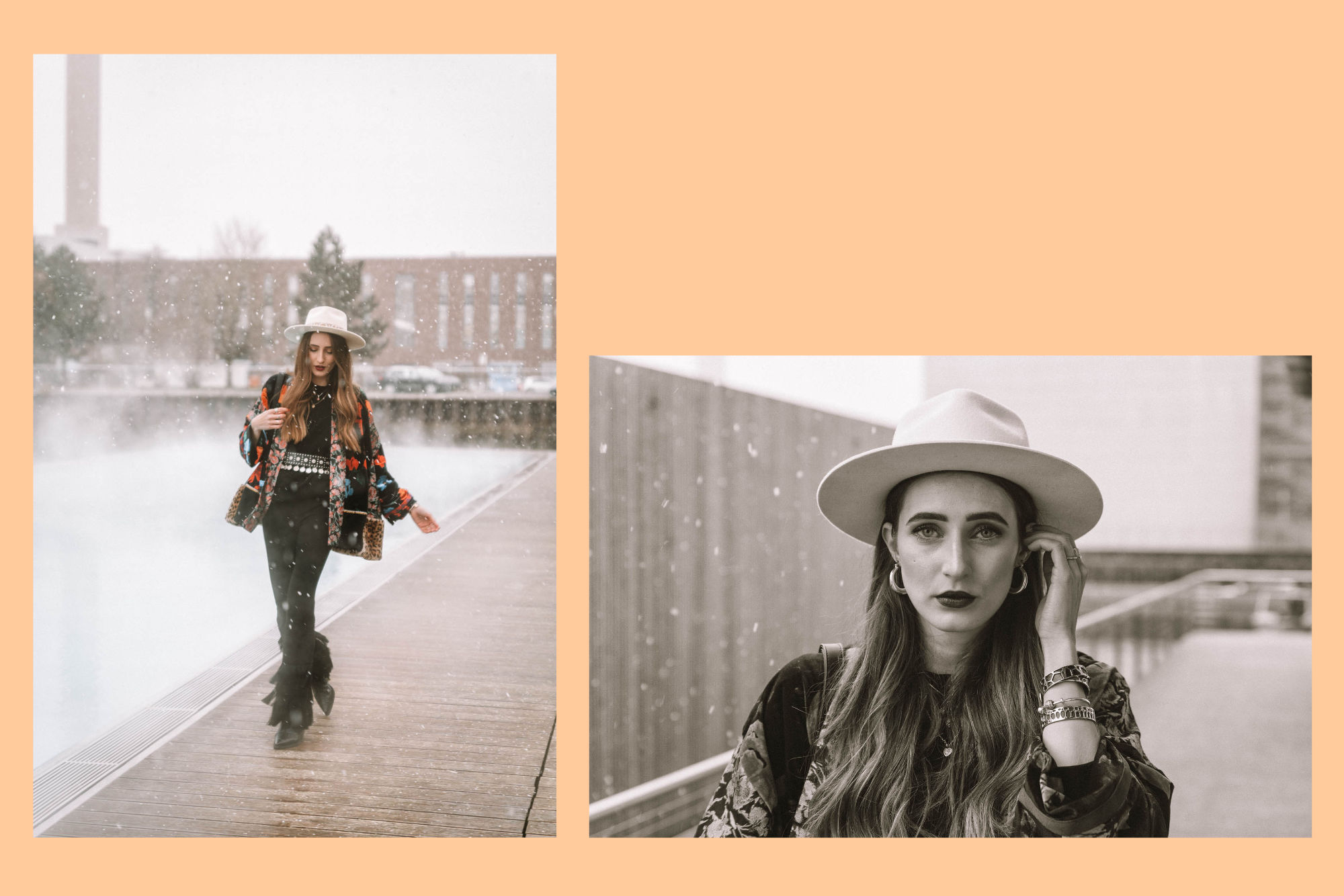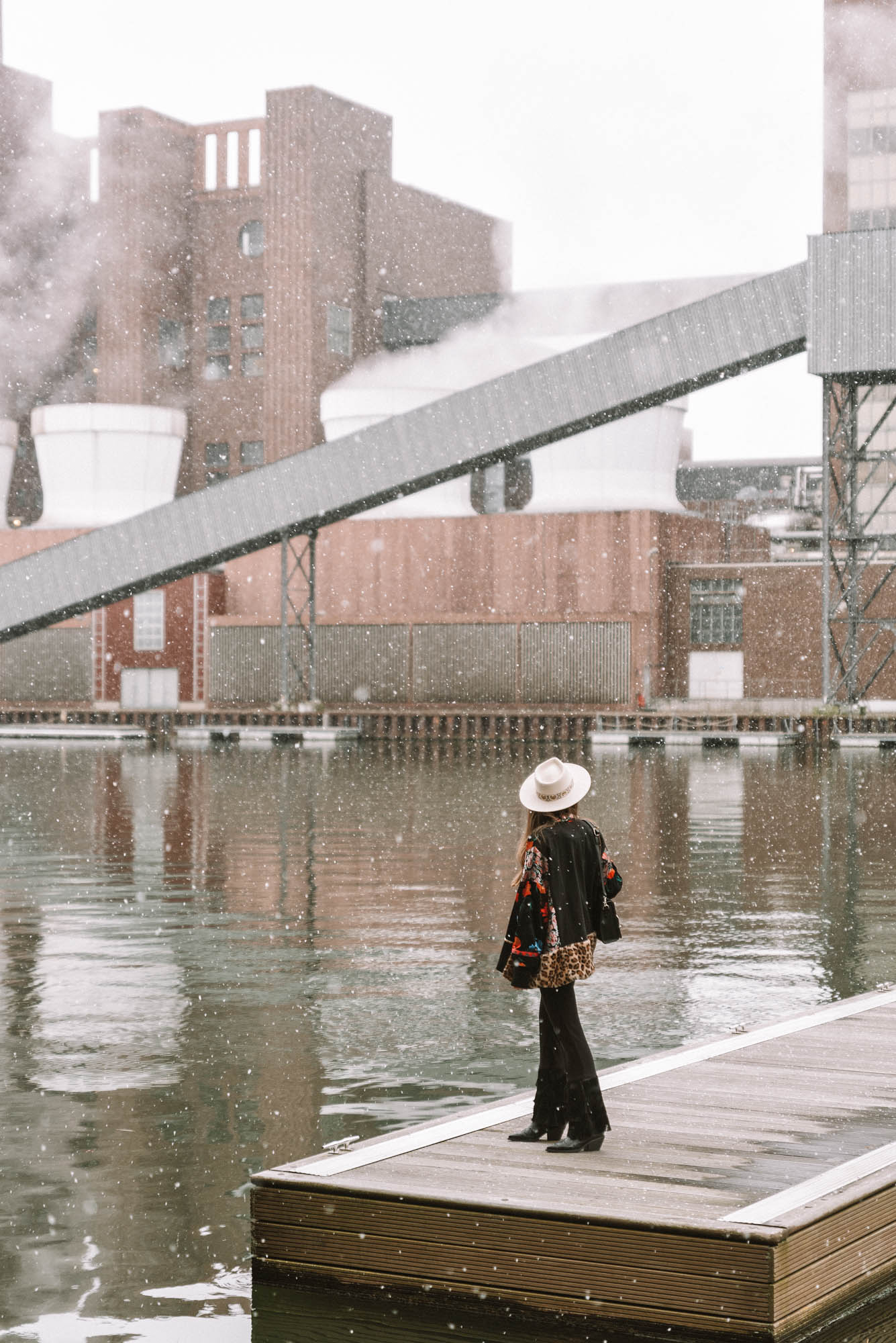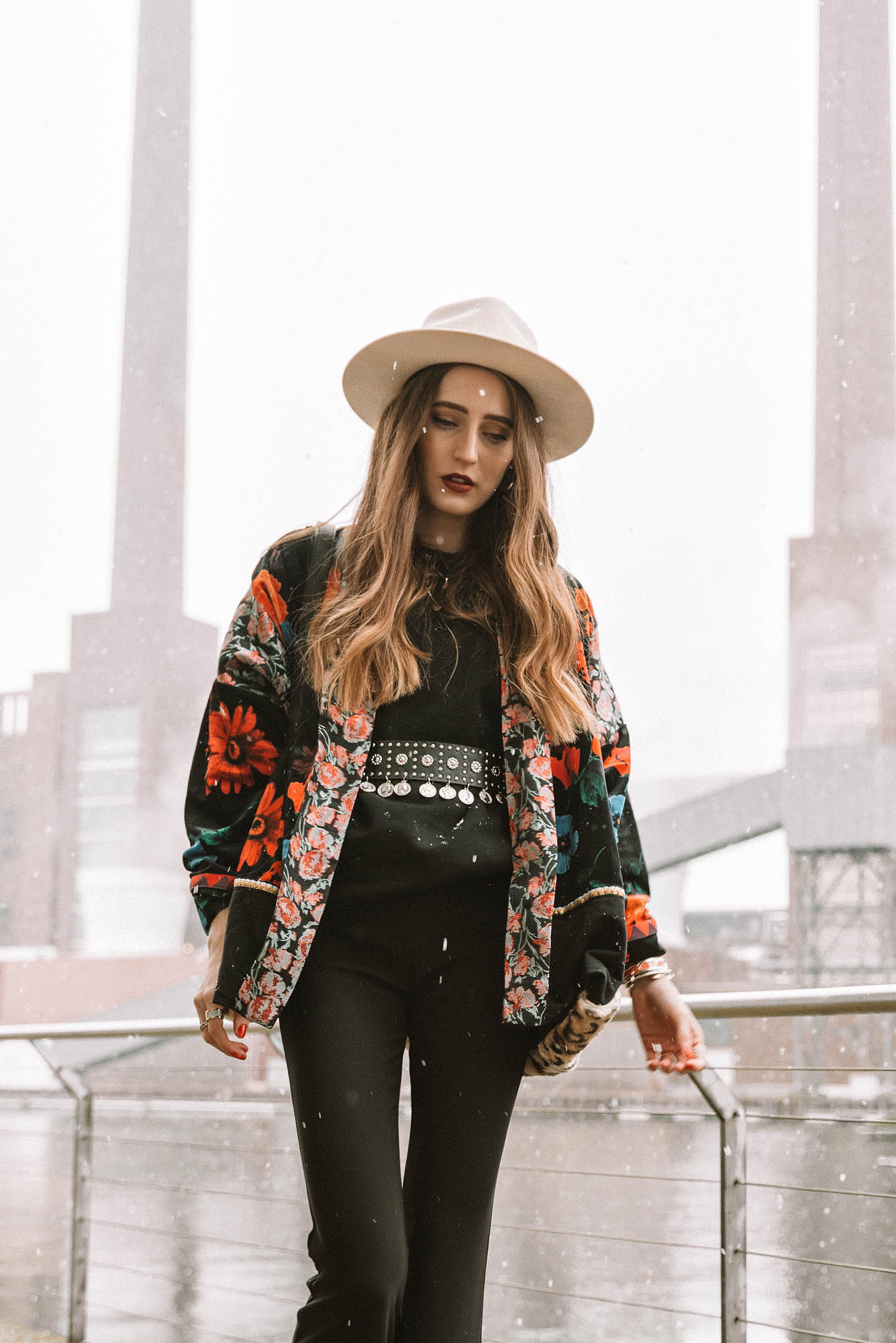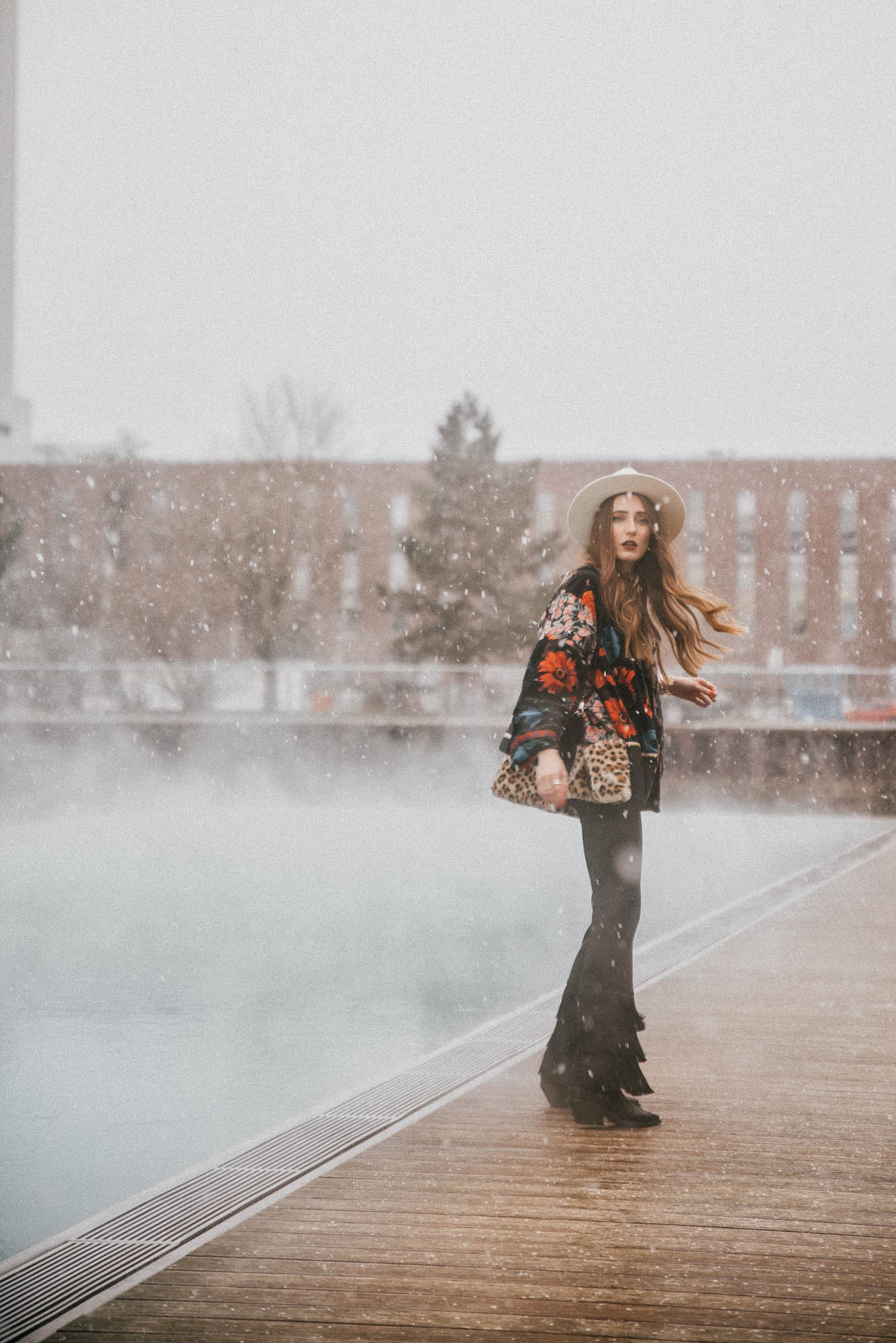 GET MY LOOK
Pants : Zara (here | here)
Kimono : Zara (here | here)
Shoes : Vic Matie (here | here)
Bag : Sacred Hawk (here | here)
Hat : Lack of Color (here | here)
Belt : Sacred Hawk (here | here)
• Thanks to Autostadt for having us | Ein großes Dankeschön an die Autostadt für die Einladung •
• Post contains Affiliate links | Post enthält Affiliate Links •
MerkenMerken
MerkenMerken