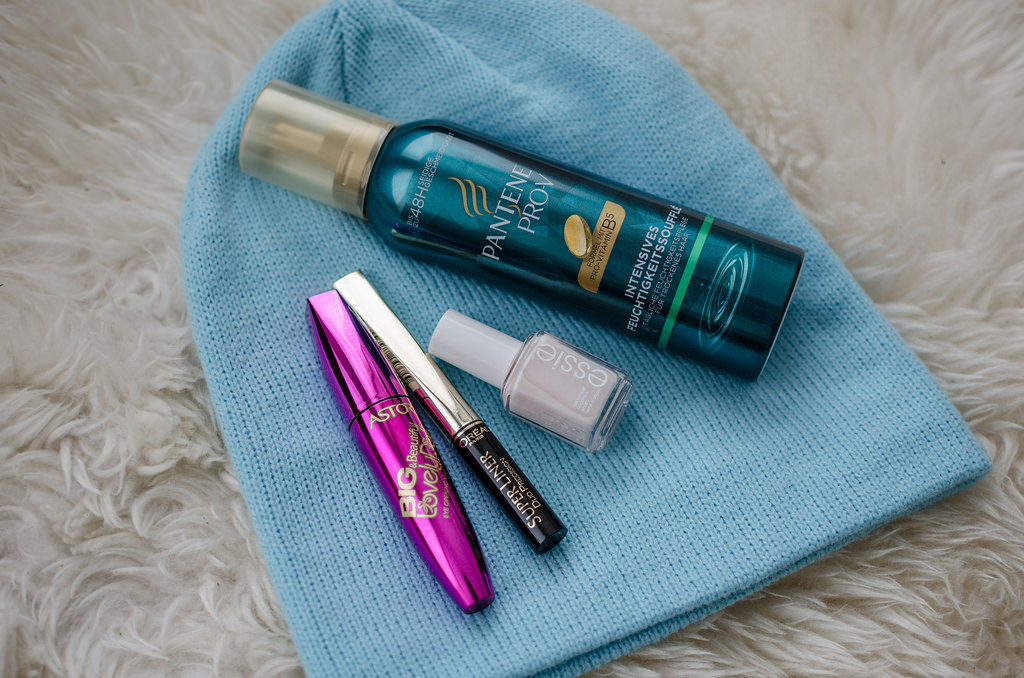 Presents, beauty products & THANK YOU. Today I'm going to skip my Beauty Monday post, because I have something special for you (ok actually it also has something to do with beauty). I just want to say thank you for all your love and support, I love to work on my blog and it's nice to see that you're like it, so I have a little Giveaway for you. You can win some of my favorite beauty products and the beanie I really love lately (of course I bought a brand new one for you).
All you have to do is follow my blog on
FACEBOOK
and
BLOGLOVIN
or
GFC
(just what you like the most of these two), but I think you've already done this when you're a reader of my blog and this Giveaway is dedicated to you and let me know you're E-Mail address down bellow in the comment area. You can enter the Giveaway until 10.03.2014 (you can enter worldwide) and I'm going to contact the winner via E-Mail.
So I wish you all a great start into the new week and I will see you very soon with a new post.
Geschenke, Beauty Produkte & DANKESCHÖN. Heute habe ich mal keinen Beauty Monday Post für euch, weil ich etwas anderes mit euch vorhabe (ok eigentlich beinhaltet es auch 'Beautykram', also nicht ganz geschummelt). Ich wollte mich einfach mal für eure ganze Unterstützung und lieben Kommentare bedanken, die ihr mir immer zukommen lasst. Mein Blog bedeutet mir unheimlich viel und es ist einfach toll zu sehen, dass er auch anderen gefällt und ihr gerne mal vorbeischaut. Aus diesem Grund wollte ich mich mit einem kleinen Gewinnspiel bei euch bedanken und einem Gewinner einige meiner Lieblingsprodukte und das Beanie, dass ich im Moment so liebe (ich habe natürlich ein ganz neues besorgt) zu schenken.
Alles was ihr dafür tun müsst, ist mir auf
FACEBOOK
und
BLOGLOVIN
oder
GFC
(was ihr halt am liebsten von beiden benutzt) zu folgen (aber wenn ihr das hier lest tut ihr das wahrscheinlich schon, von irgendwoher müsst ihr ja gekommen sein :-P) und mir in den Kommentaren eure E-Mail Adresse dazulassen. Ihr könnt bis zum 10.03.2014 teilnehmen und ich werde dann den Gewinner per E-Mail benachrichtigen.
Ja dann bleibt mir nur noch euch eine schöne Woche zu wünschen und ich sehe euch ganz bald mit einem neuen Post wieder.

You can win:
H&M Beanie
Astor Big&Beautiful Lovely Doll Mascara
Lóreal Super Liner Duo Precision
Essie Nailpolish in limo-scene
Pantene Pro-V Hydration Soufflé