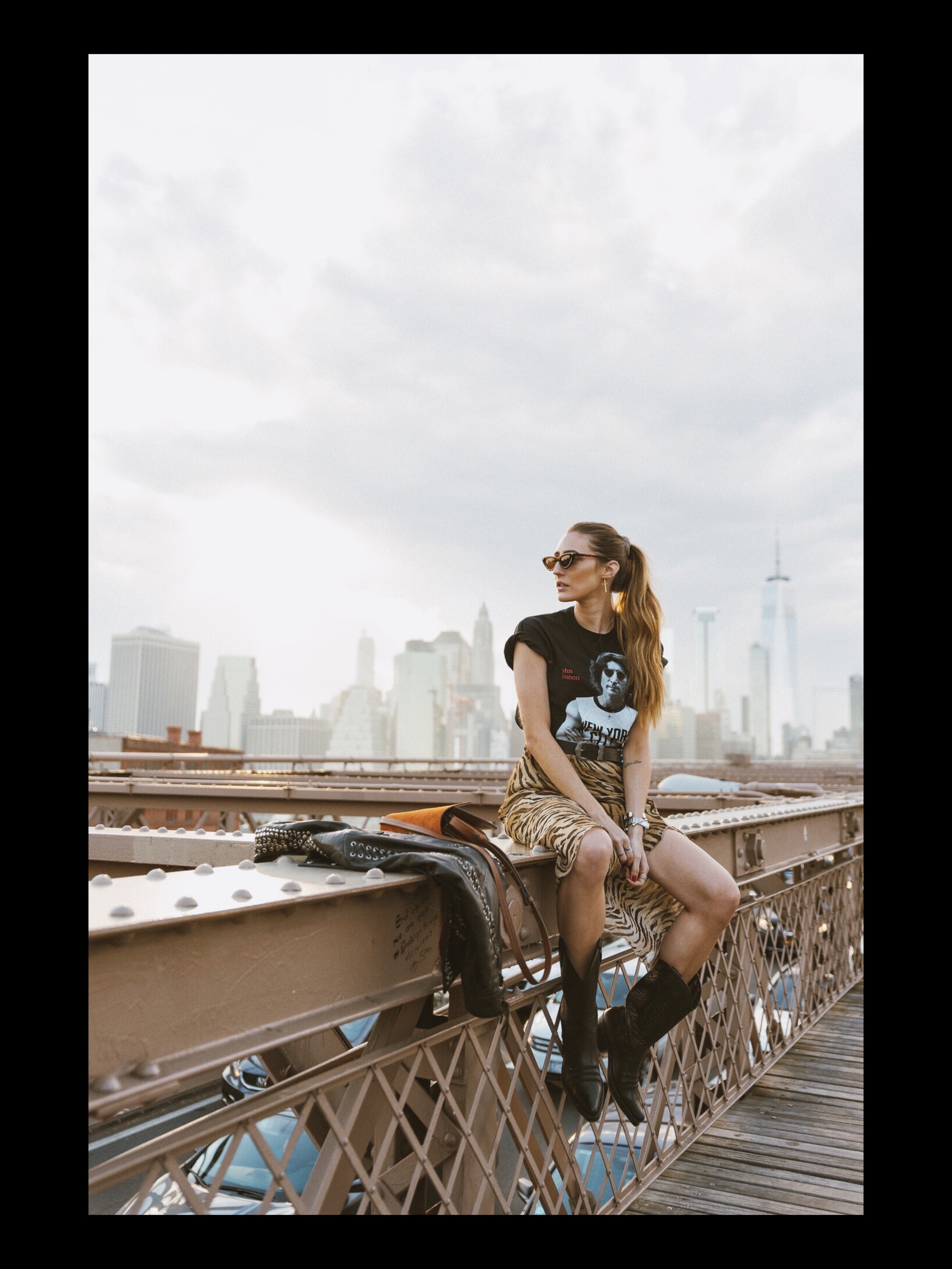 You may say I'm a dreamer, but I'm not the only one. omewhere between elbow strokes of tourists and the moment you can't believe you're in this very place. The story of New York, but nowhere is that 'I'm really here'-feeling as strong as when entering the Brooklyn Bridge. Arriving unspectacularly in a Subway Station in Brooklyn and feeling like landed somewhere in nowhere, you find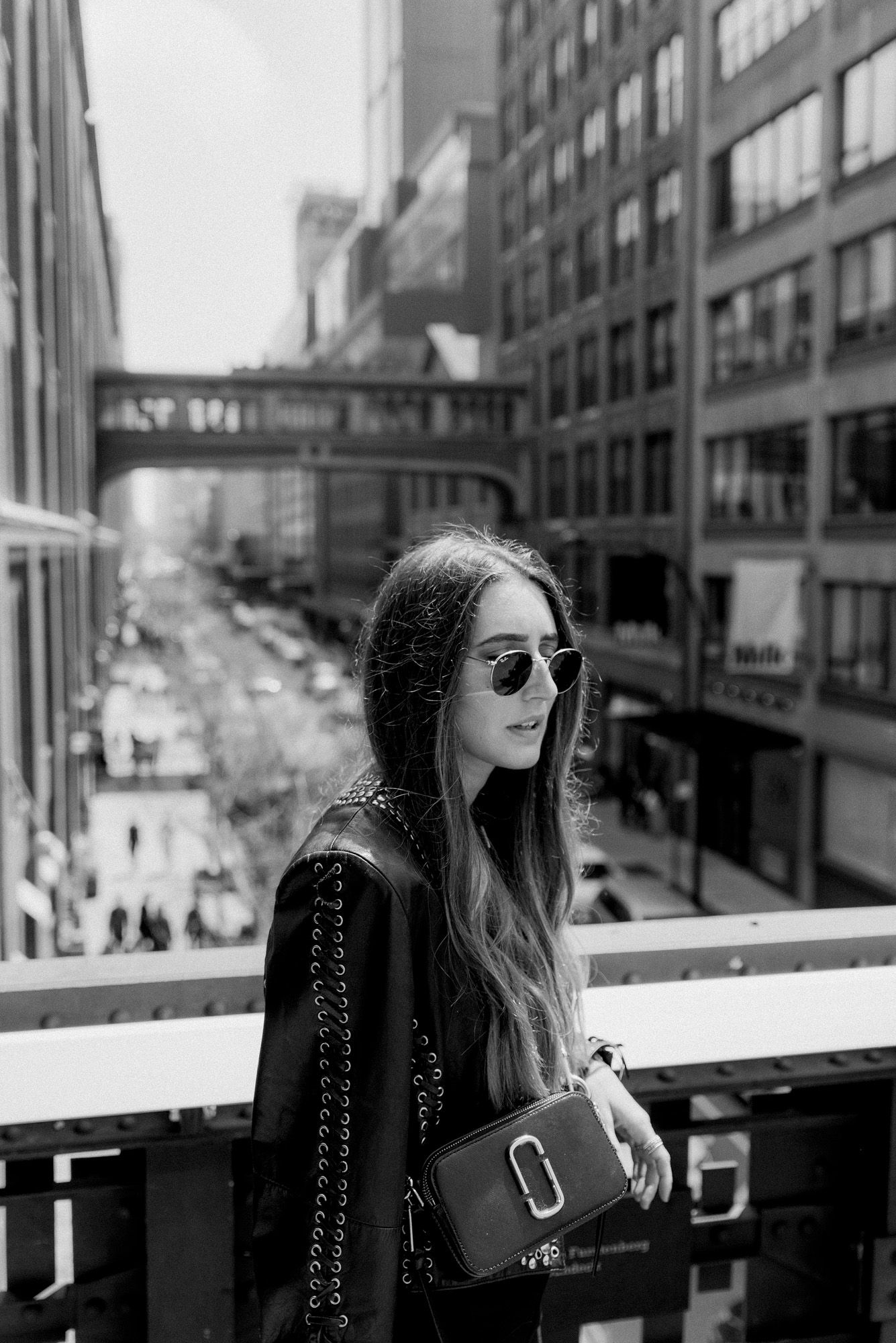 It's a wild world out there. Let's escape it for a while. ew York, the city that never sleeps. The charm New York has for me, I like life around me. Somewhere between never feeling alone and perish in the crowd. The fascinating thing about this city, even in the big city jungle, you will always find small oases. One of these places is the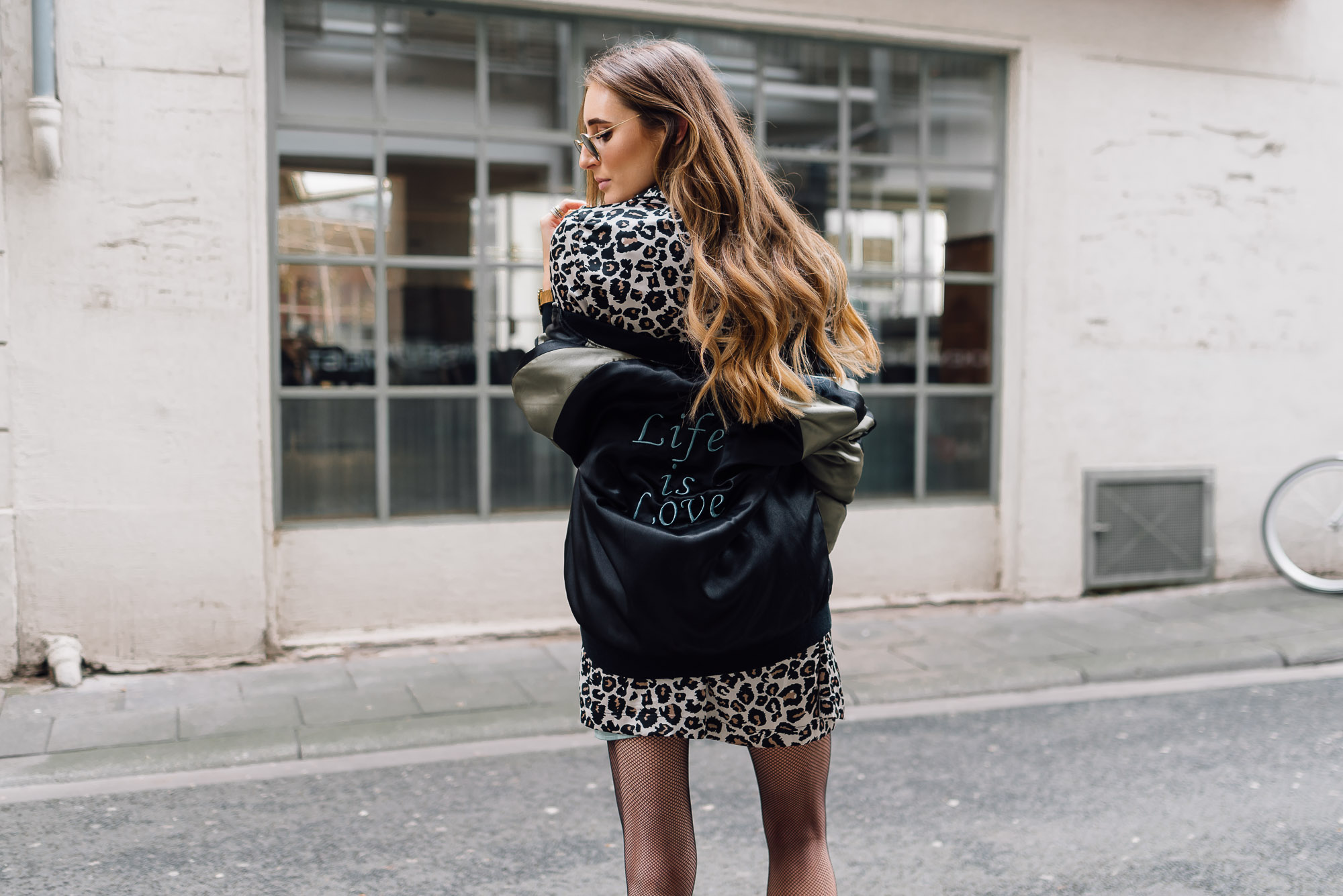 MY COLLECTION Silky Slip Dress Oversized T-Shirt Grey Fringe Skinny Jeans Oversized Bomber Jacket T'S OUT, over half a year of work and a lot of travels to Denmark, Amsterdam, London and Berlin later, the Noisy may Influenced collection is now available on About You, Wehkamp, Zalando, Asos and Noisy may (find all the stores that sell the collection on this website noisymayinfluenced.com). Together with five other wonderful bloggers we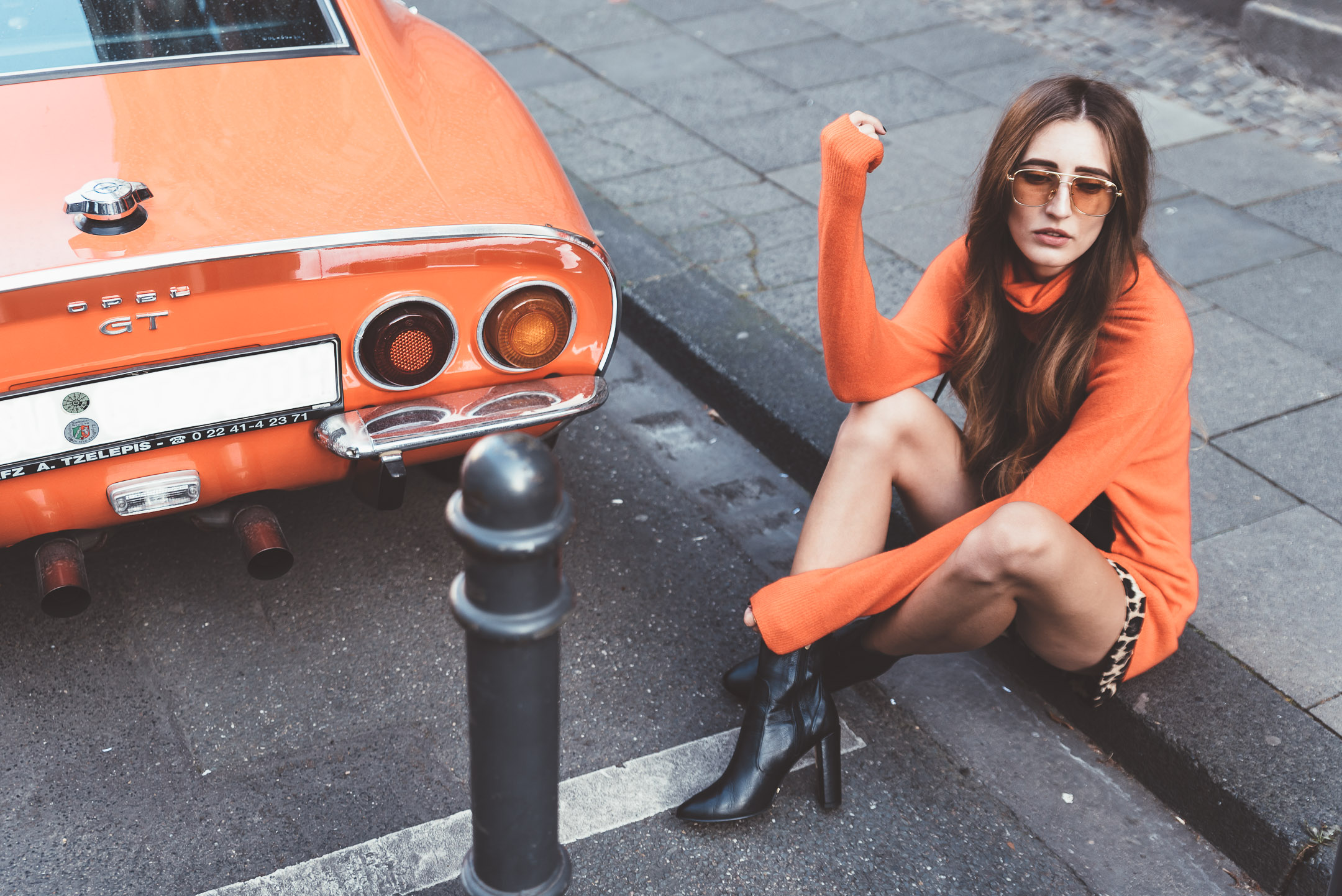 My Vintage love isn't only limited to fashion, no, I'm even more obsessed with 'Vintage Cars', well let's call them Oldtimer. So I was more than excited when I spotted this old Opel while we were looking for a shooting location for this Diesel Outfit (hah, you won't believe how hard I'm trying to not make a lame Diesel/Gasoline joke). And it was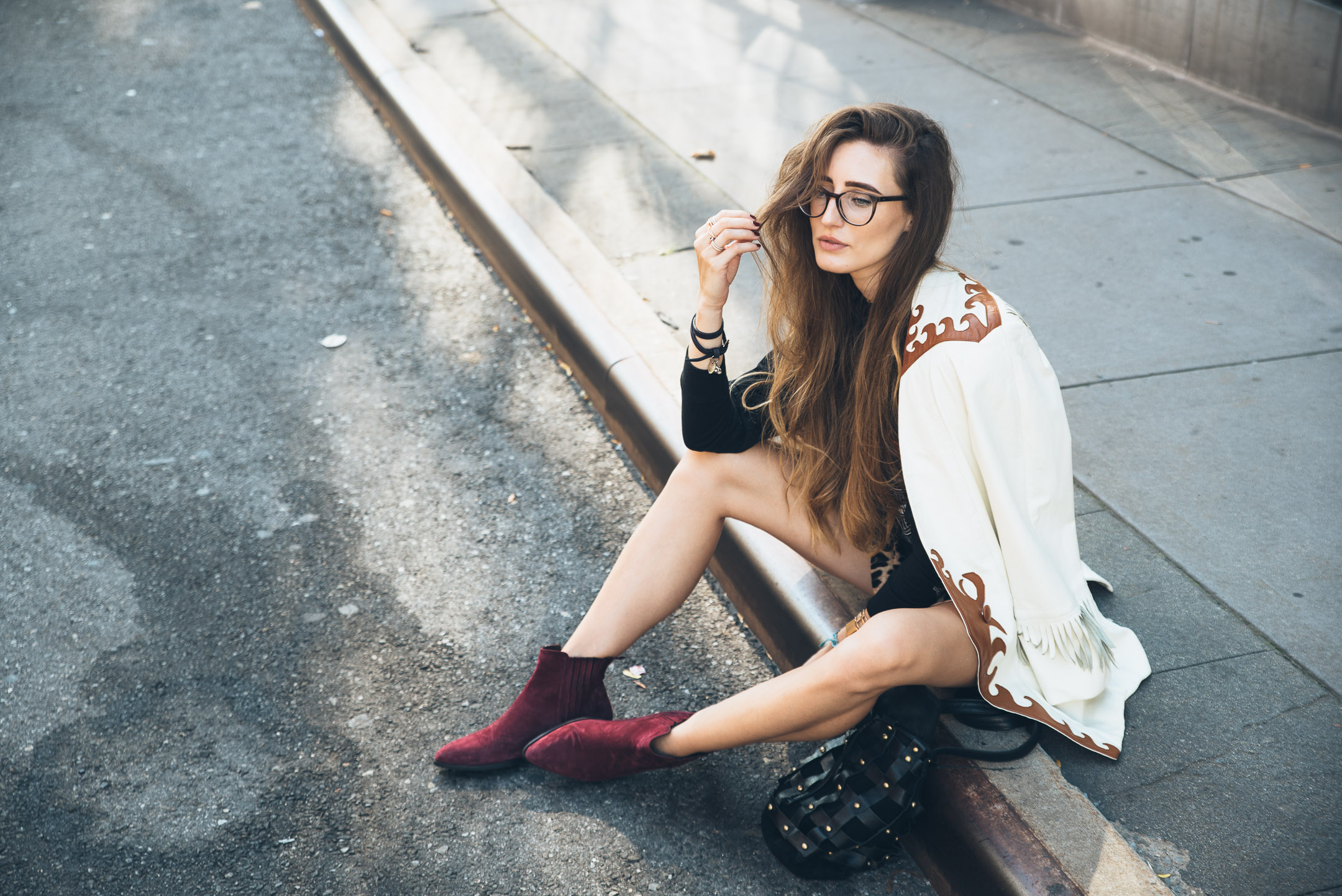 I know you're probably annoyed that I'm wearing more and more Vintage pieces, because obviously you can't shop them, but I'm trying really hard to find similar pieces online, I promise. The thing is that you just find the best key pieces to your outfits at Vintage Shops and of course I had a lot of them on my New York shopping list,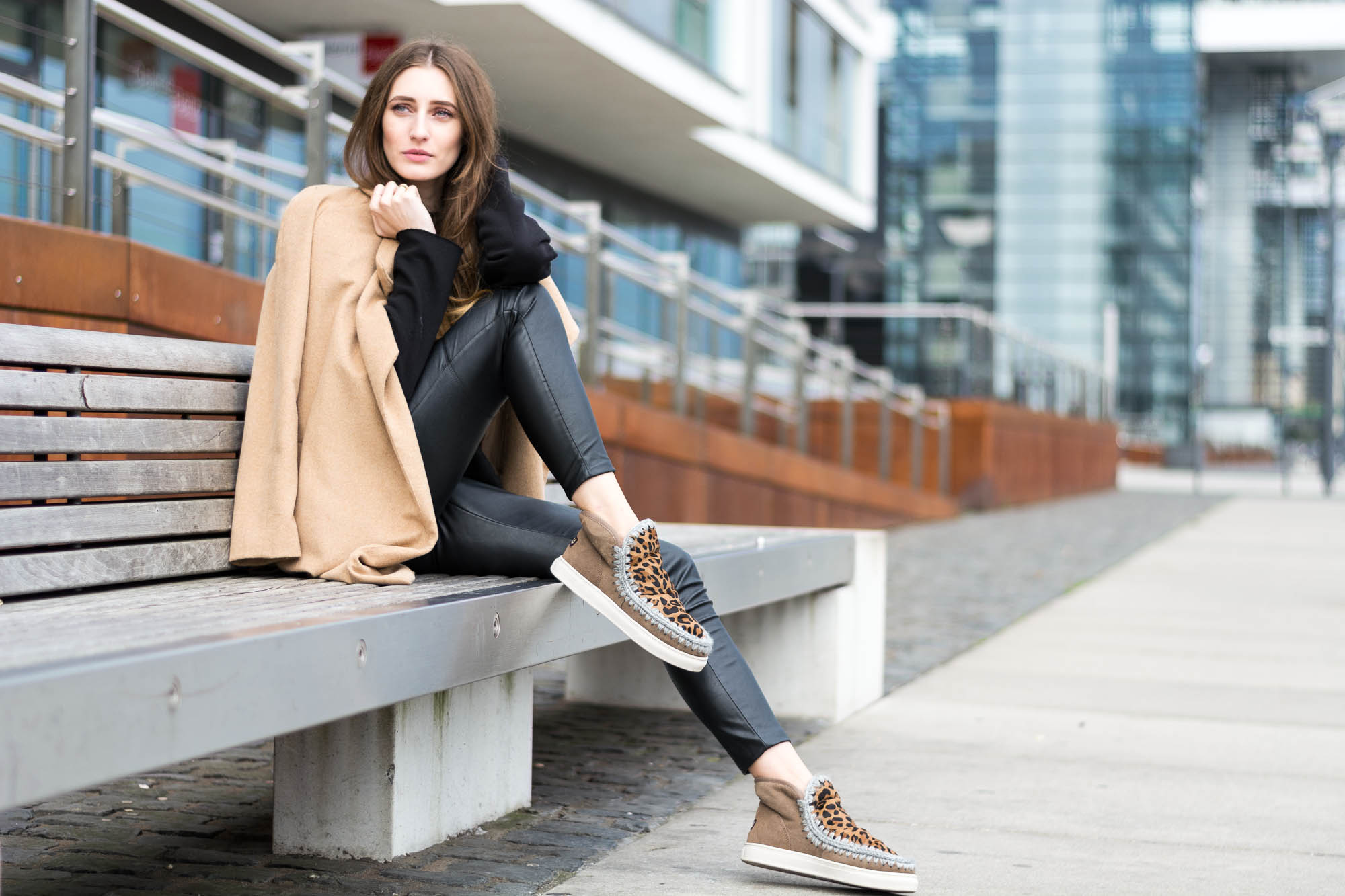 You probably have already seen the classic Mou boots which are kind of looking like UGG Boots but with a special twist (stitch details are the signature look). The sneaker sole gives these shoes a complete new look and I'm wearing them almost everyday, since they go with almost every outfit and are just made for cold winter days (comfort levels are high).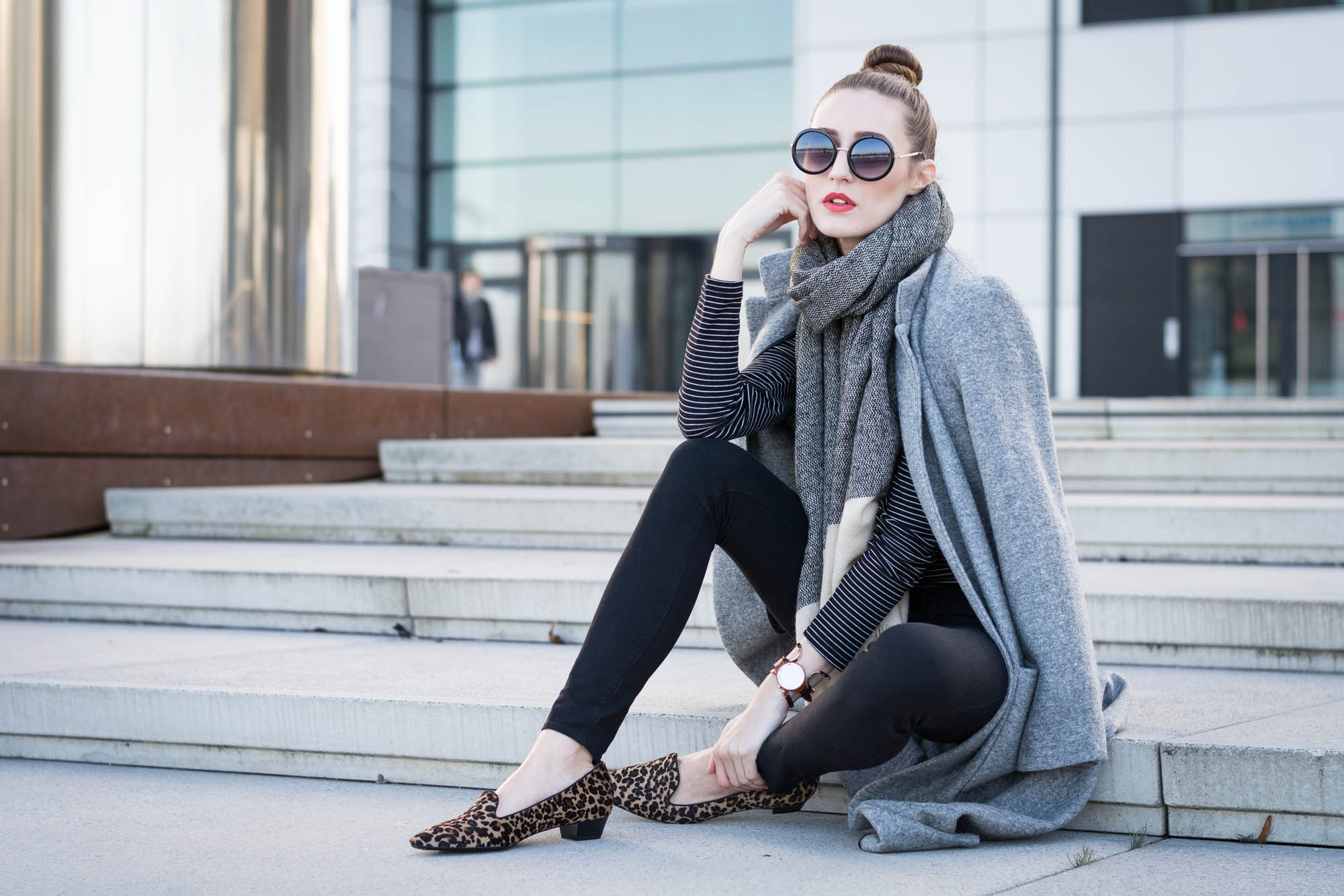 Normally I would say, that open shoes are not very suitable for a month like december. But ok this year it's quite different, since we have 15 degrees here in Germany (forget a white christmas, damn it). Positive fact, I can wear these pretty leo slippers by Peter Kaiser, which are so comfortable that I don't want to take them off. They're also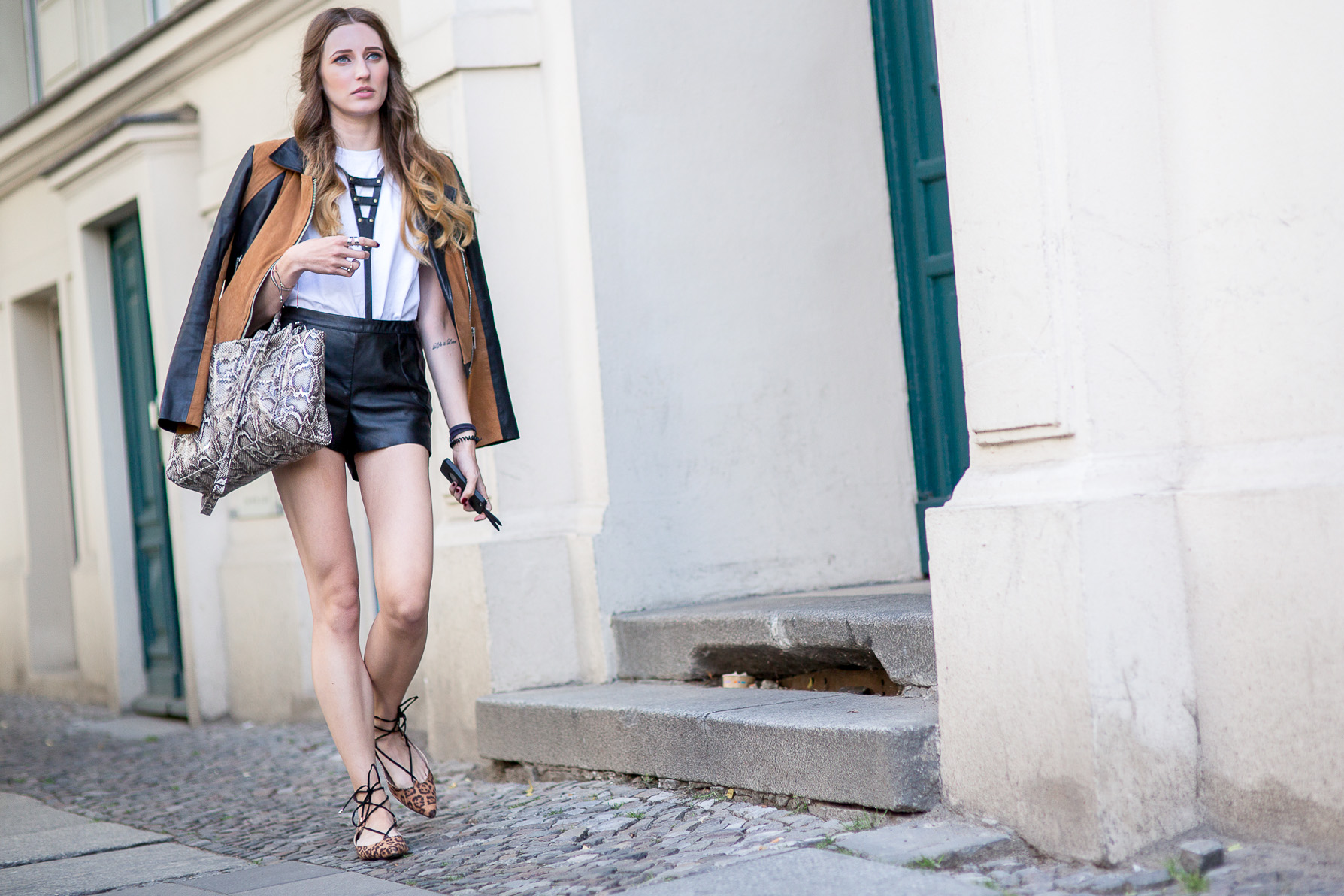 I know my timing is great, Mercedes Benz Fashion Week Berlin is already one month ago. But so many things happened, personal things, positive things. I can't wait for the future, but until than there so many things I need to plan and think about. That's the reason why my Fashion Week Streetstyles are so late online (another one is following soon). You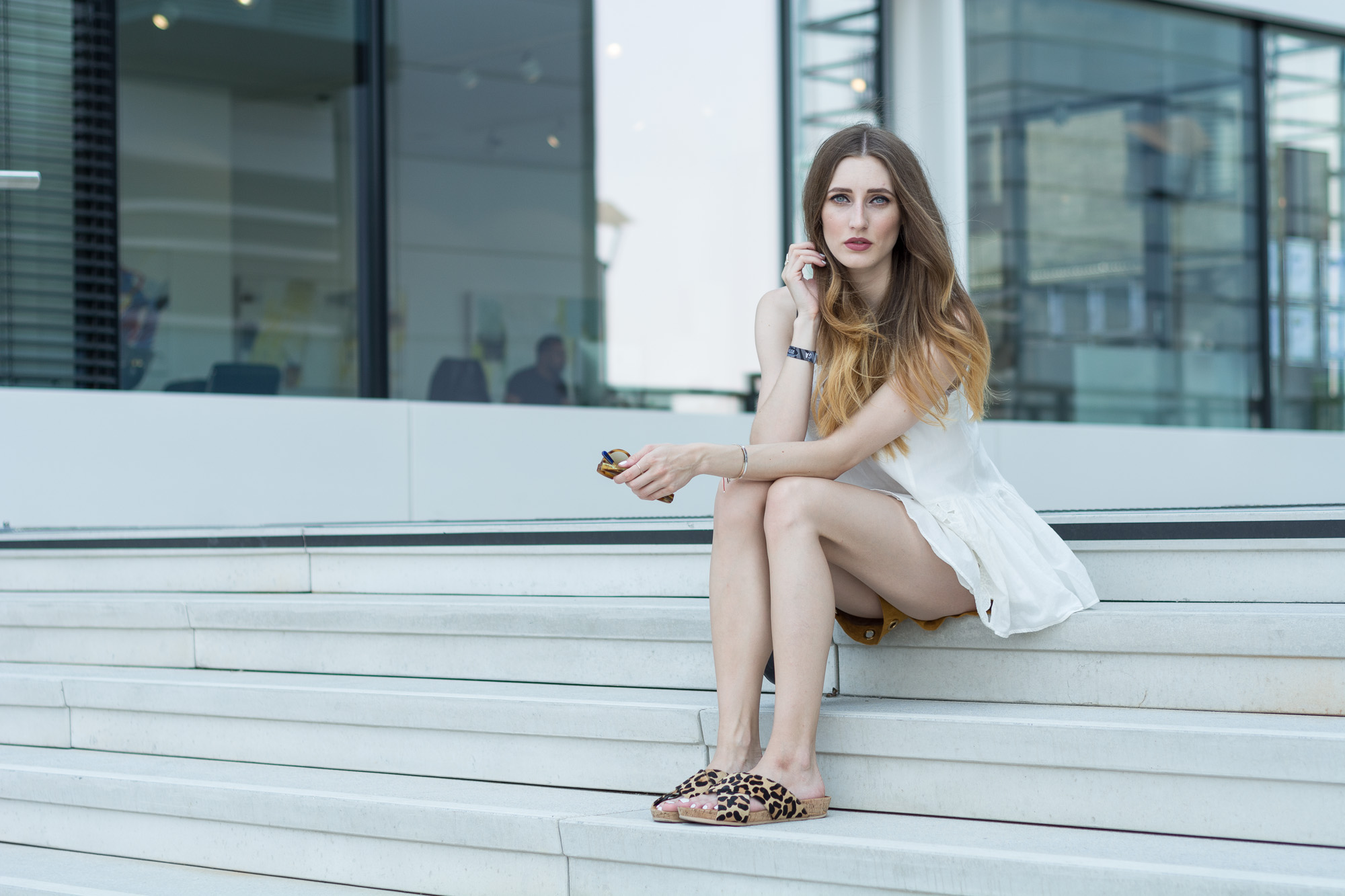 I decided to go for another Chloé inspired look, I mean lets be real, nothing screams summer like the boho pieces by Chloé. Ok I can't afford one single piece, but luckily H&M, Zara and Co. are inspired as well ;) My Shorts are from Edited the Label via About You (here) and my top by H&M (I'm obsessed with their latest collection).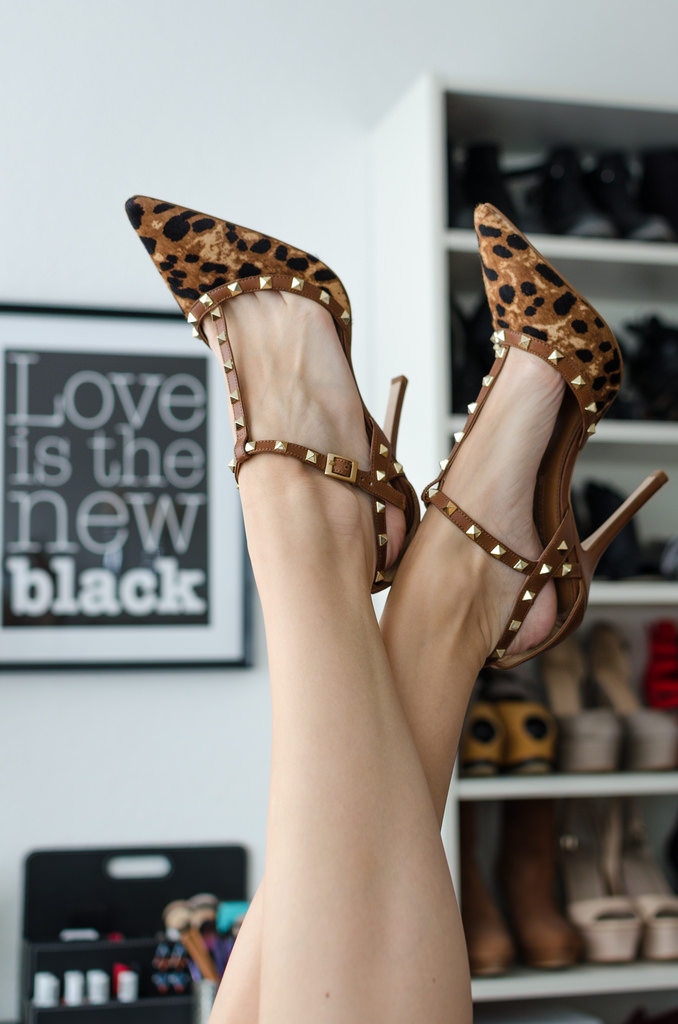 'I felt in love with them immediately, because hello, an affordable but high quality pair of shoes inspired by the Valentino Rock Studs, yep Buffalo you got me once again.' Hey my loves, guess what, it's time for another shoe post. The last days it was raining like crazy and there was no change to wear these pretty ones. I picked them up at the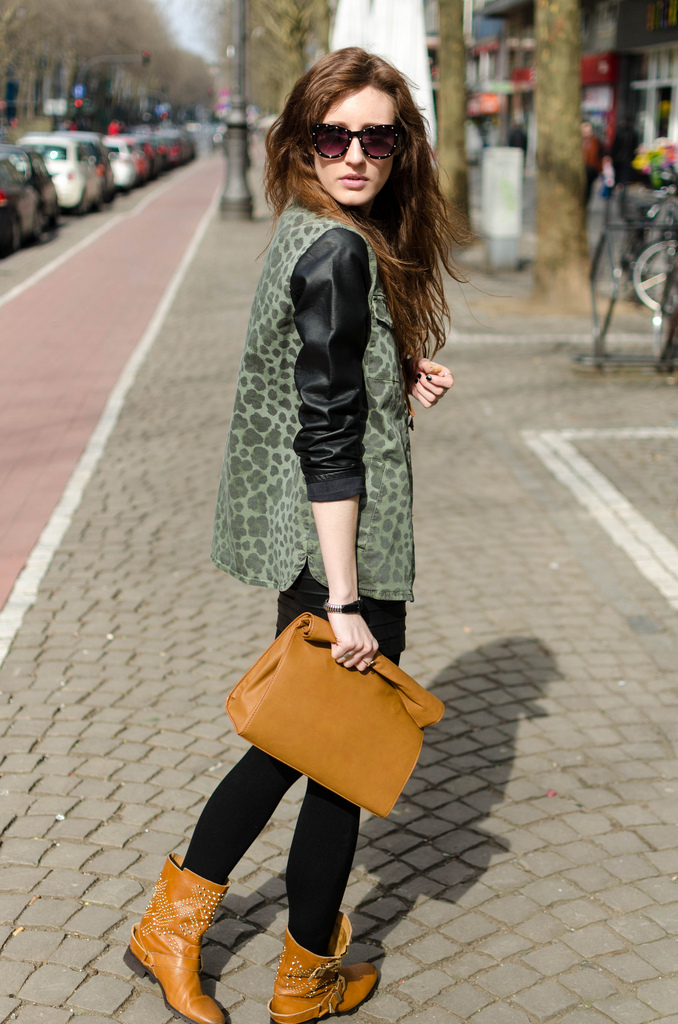 Today I'm writing you from our couch, wrapped into a blanket and sipping tea, because I'm ill, which is super annoying (damn cold weather!). But ok now to the fun part, we took these pictures on our free sunday, a rarely sunny day (I hope that we're having some sunny easter days as well). I was wearing a black leather skirt, studded boots