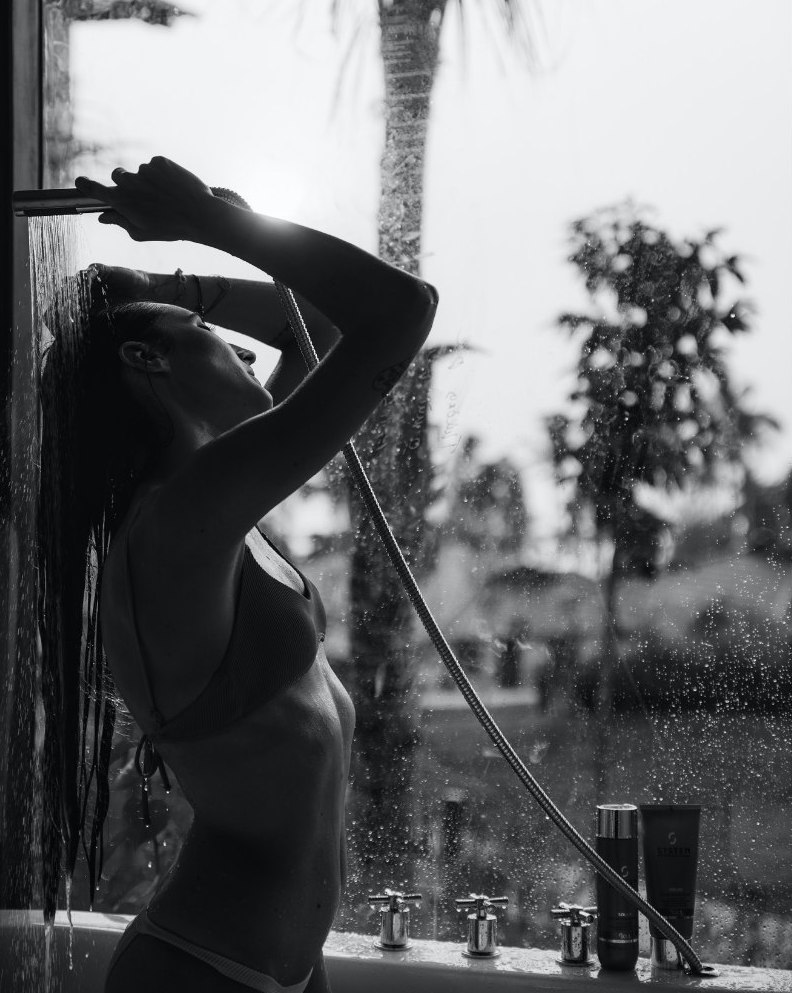 • ANZEIGE | AD •
Finally I can dig out this article from our Vietnam archives (already taken in February). Because let's be honest, a post about my summer hair care routine was rather less relevant in the rainy German winter and spring months.
This routine was way more justified in Vietnam with 32 degrees Celsius and bright sunshine. So last February, the System Professional Energy Code Solar series travelled with us. As the name suggests, the Solar products protect hair from damage caused by the sun.
I'm almost preaching how important sun protection is. I use SPF 50 daily on my face, whether it's sunshine or snow, your skin will thank you later. Besides face and body I have to admit that I never really thought about protecting my hair from the sun. Even though sunshine, chlorine and salt water are the reasons why our hair needs another time-out after an extended holiday.
---
Endlich kann ich diesen Beitrag aus unseren Vietnam Archiven hervorkramen (bereits im Februar geknipst). Denn sind wir ehrlich, ein Beitrag über meine Sommer Haarpflege Routine war in den verregneten deutschen Winter- und Frühlingsmonaten doch eher weniger relevant.
Da hatte besagte Routine in Vietnam bei 32 Grad und strahlendem Sonnenschein schon eher ihre Daseinsberechtigung. So kam im vergangenen Februar die System Professional Energy Code Solar Serie mit auf Reisen. Wie der Name bereits vermuten lässt, schützen die Solar Produkte Haare vor Schädigung durch Sonneneinwirkung.
Ich predige schon fast sektentauglich, wie wichtig Sonnenschutz ist. Ich verwende täglich SPF 50 für mein Gesicht, egal ob Sonnenschein oder Schnee, eure Haut wird es euch später danken. Neben Gesicht und Körper muss ich jedoch gestehen, dass ich nie wirklich bedacht habe, auch meine Haare vor der Sonne zu schützen. Und das obwohl Sonneneinstrahlung, Chlor und Salzwasser die Gründe dafür sind, dass unsere Haare nach einem ausgedehnten Urlaub erstmal eine weitere Auszeit benötigen.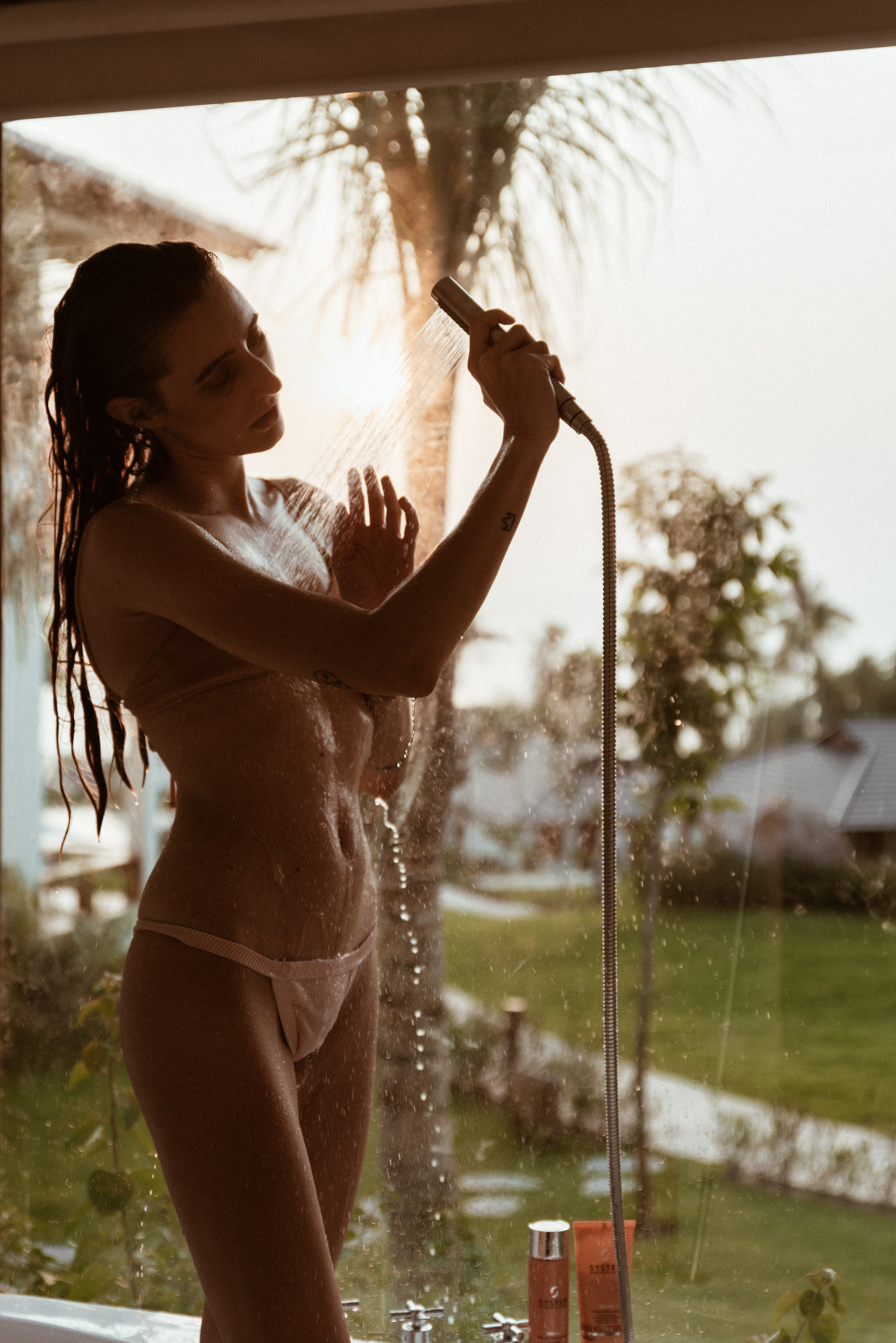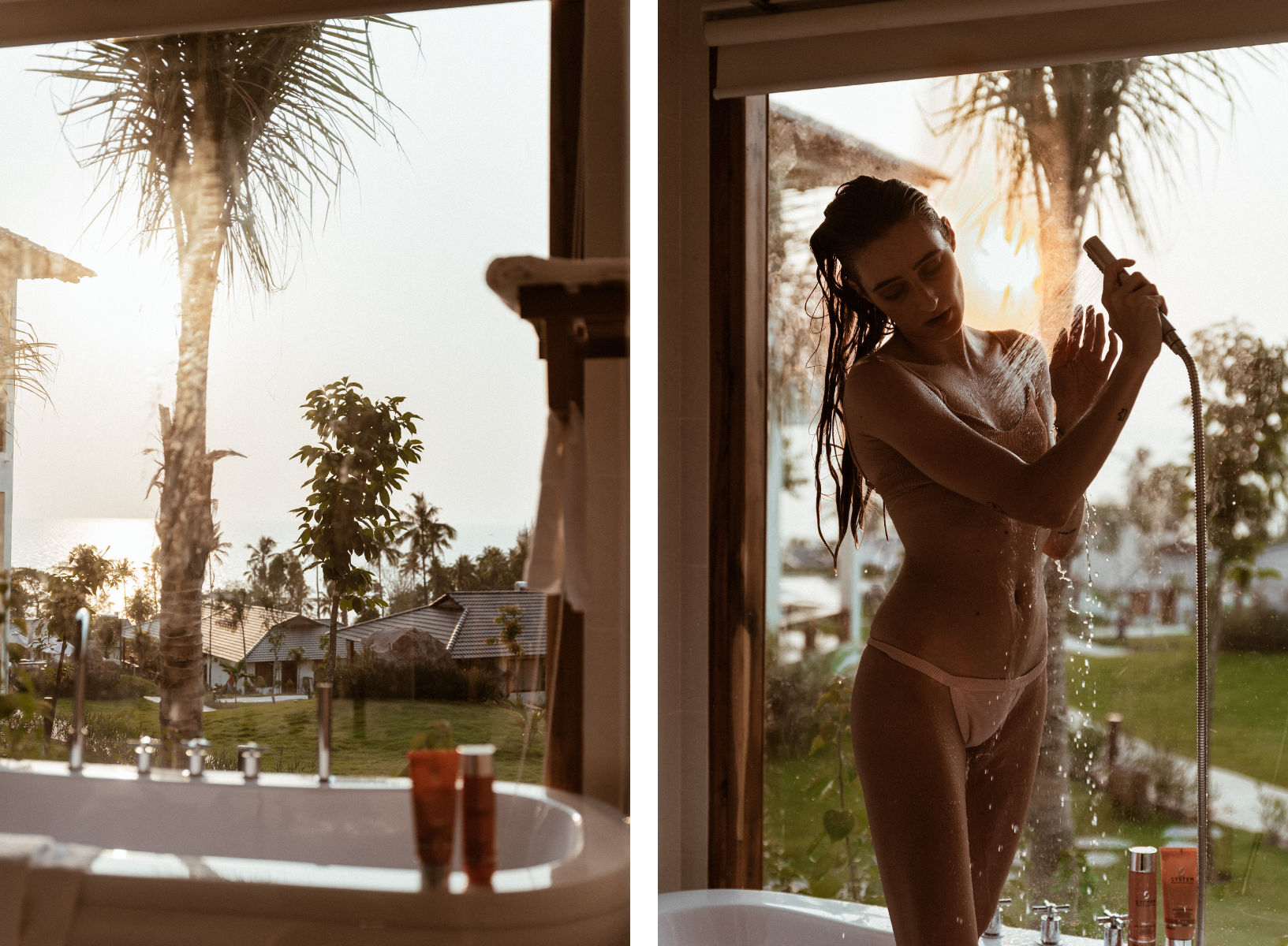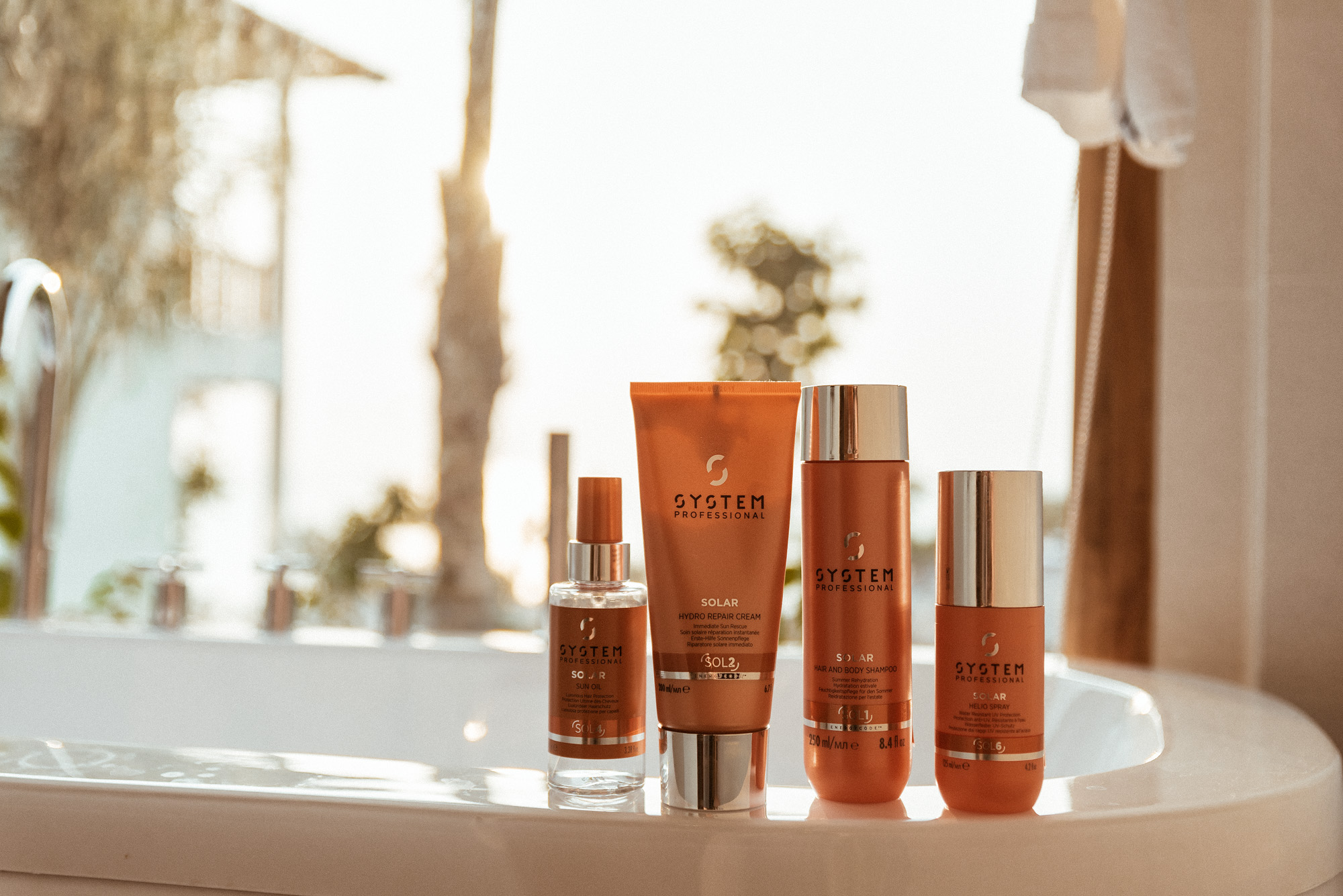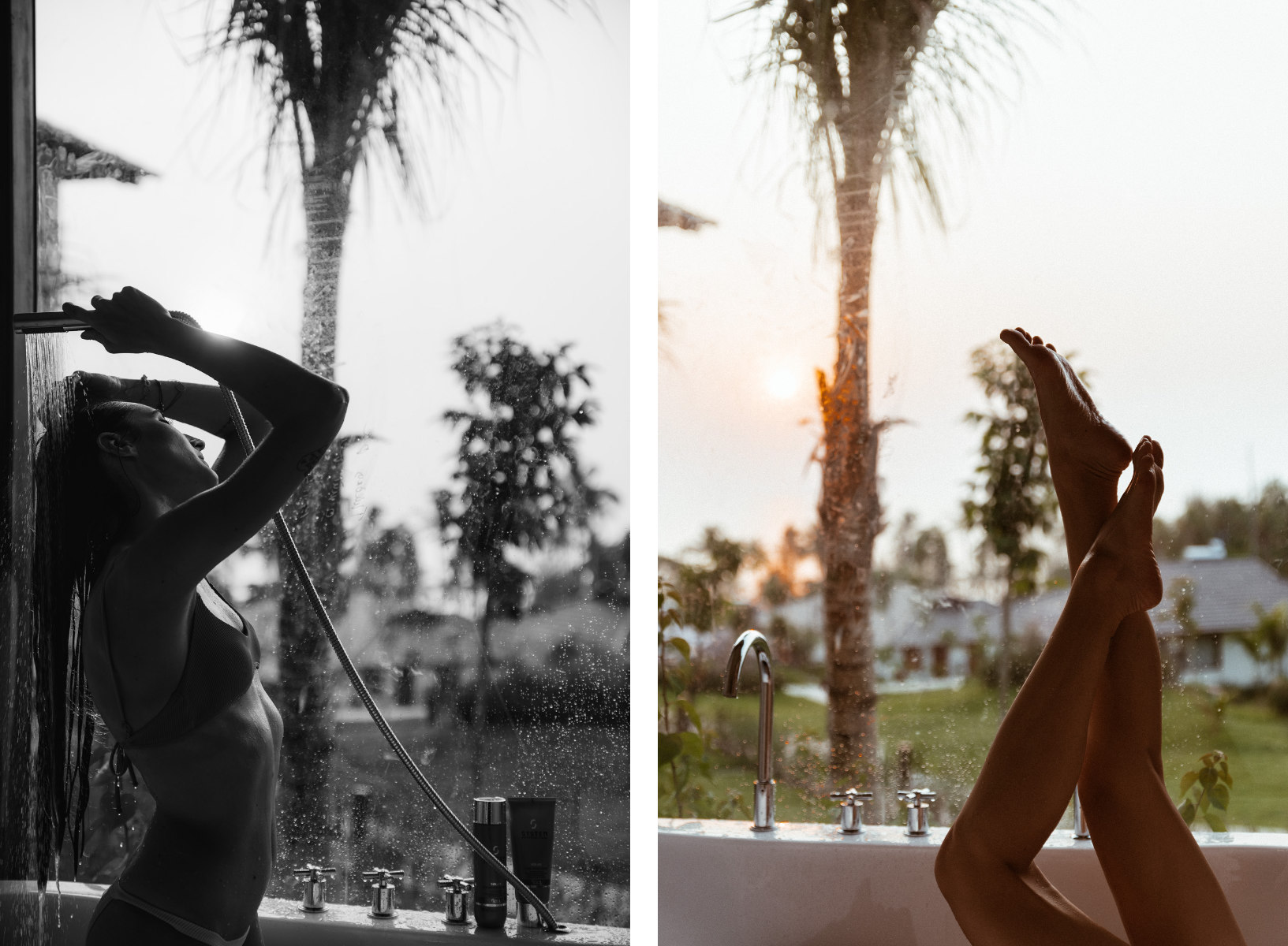 SYSTEM PROFESSIONAL ENERGY CODE SOLAR
The System Professional Energy Code Solar care series comprises a total of 5 products, consisting of shampoo, conditioner, conditioning oil, sealing cream and sun protection spray. The products protect the hair with a protective layer against harmful UV rays, while avocado oil moisturizes the hair. In addition the colour brilliance of coloured hair is also maintained, as my hair is blond in the tips and lengths, which is also a big plus.
---
Die System Professional Energy Code Solar Pflegeserie umfasst insgesamt 5 Produkte, bestehend aus Shampoo, Conditioner, pflegendem Öl, Sealing Cream und Sonnenschutzspray. Die Produkte schützen die Haare durch eine Schutzschicht vor schädlichen UV-Strahlen, während Avocadoöl die Haare mit Feuchtigkeit versorgt. Neben der Austrocknung der Haare wird auch zusätzlich die Farbbrillanz colorierter Haare erhalten, da meine Haare in den Spitzen und Längen blondiert sind, ebenfalls ein großer Pluspunkt.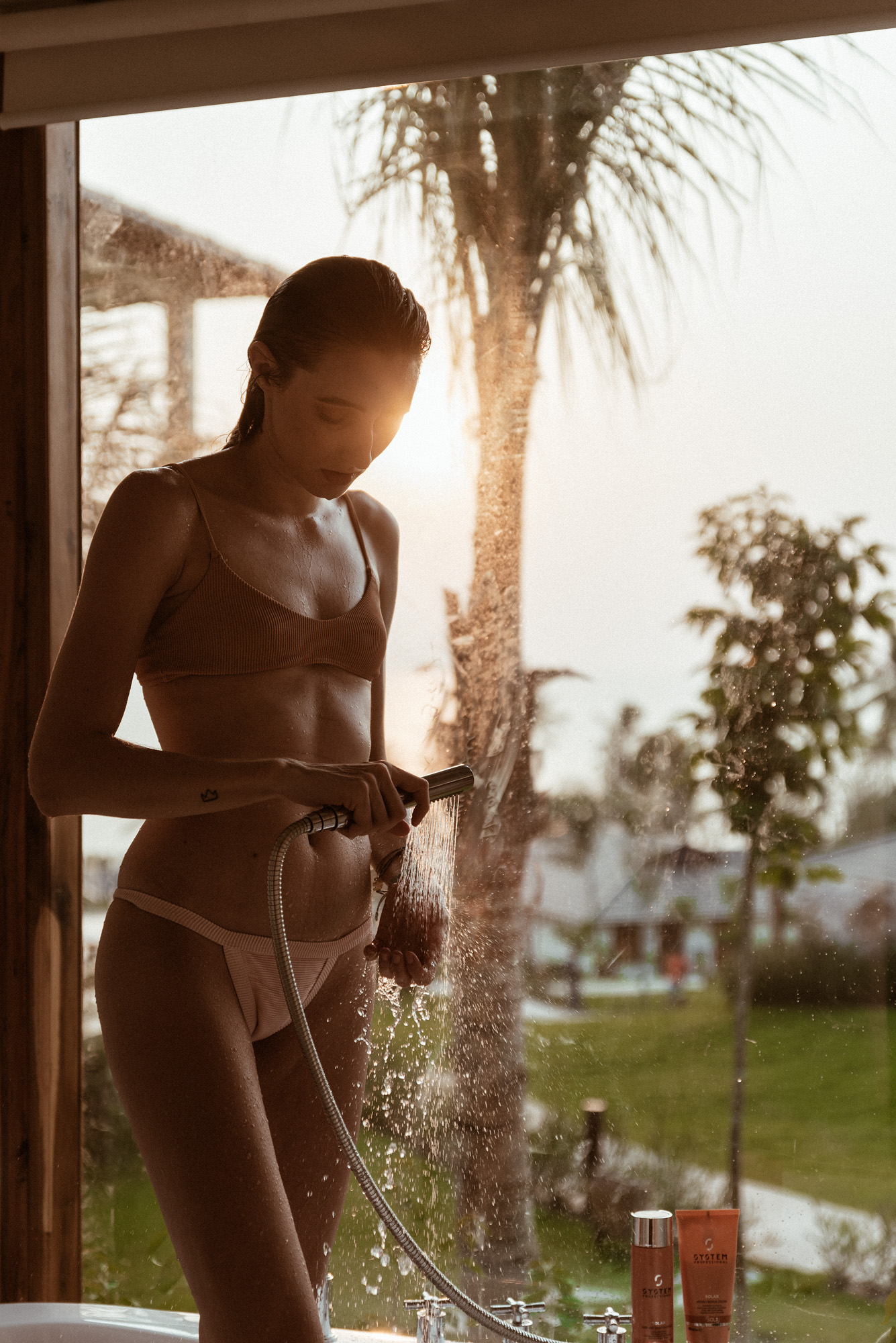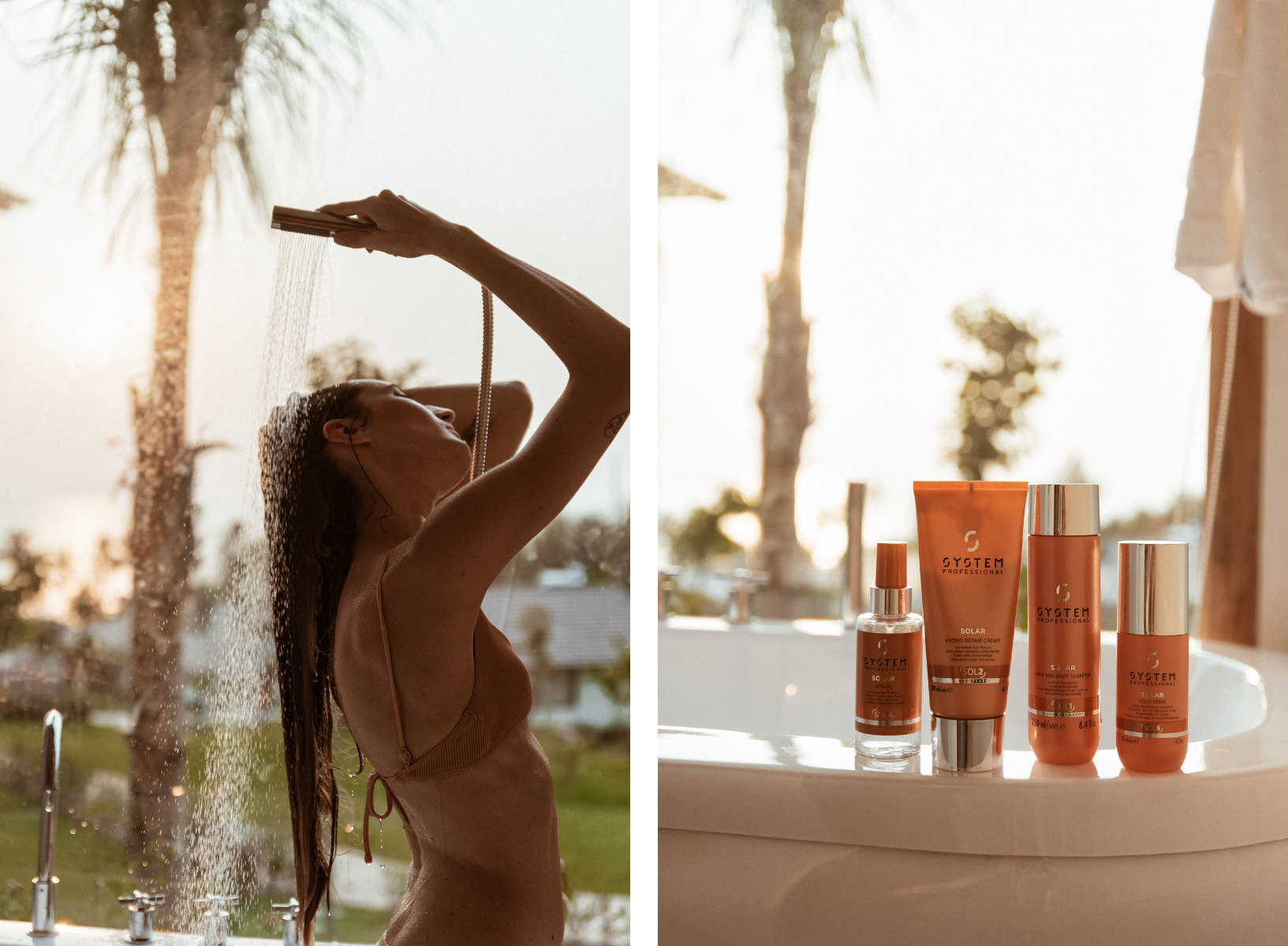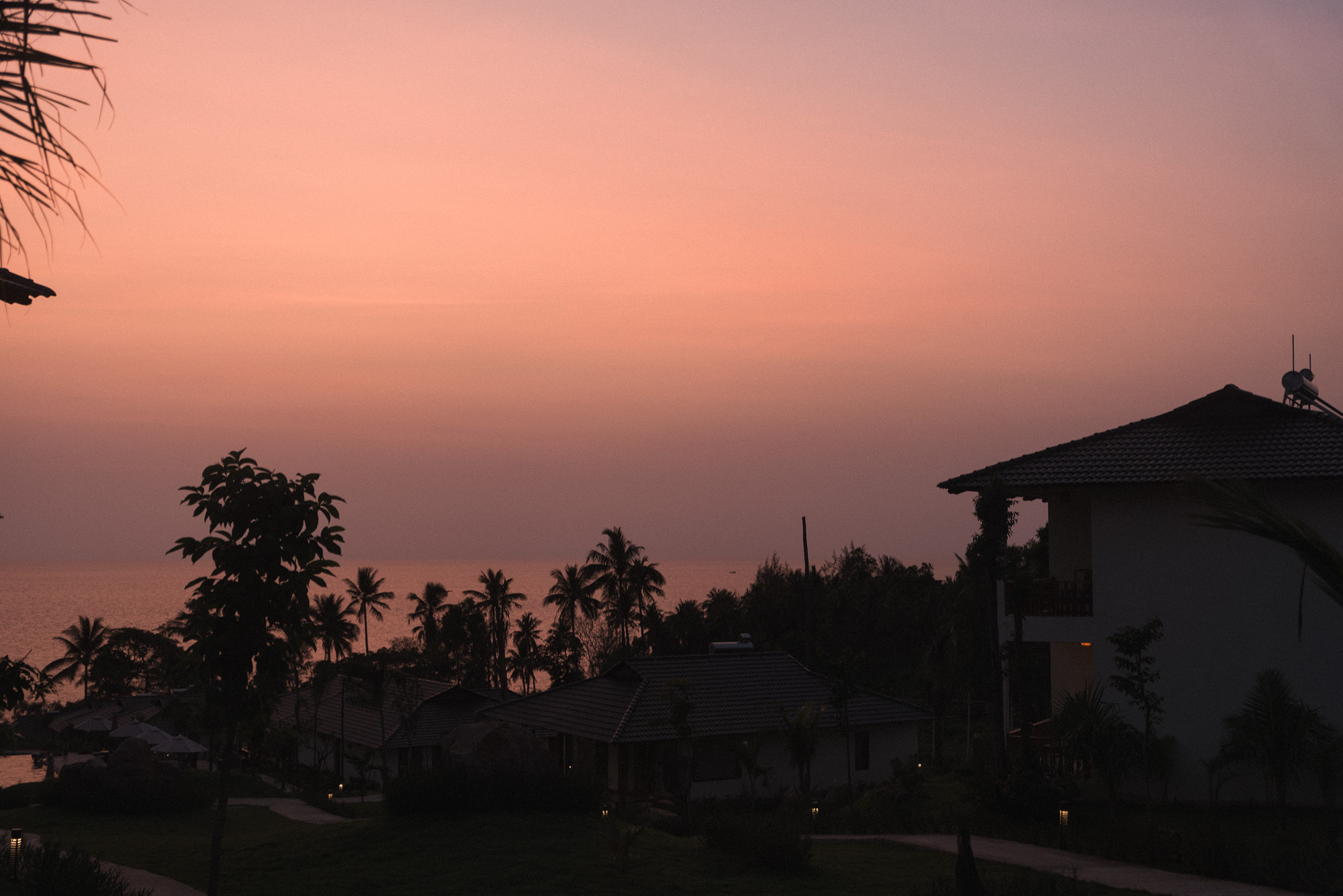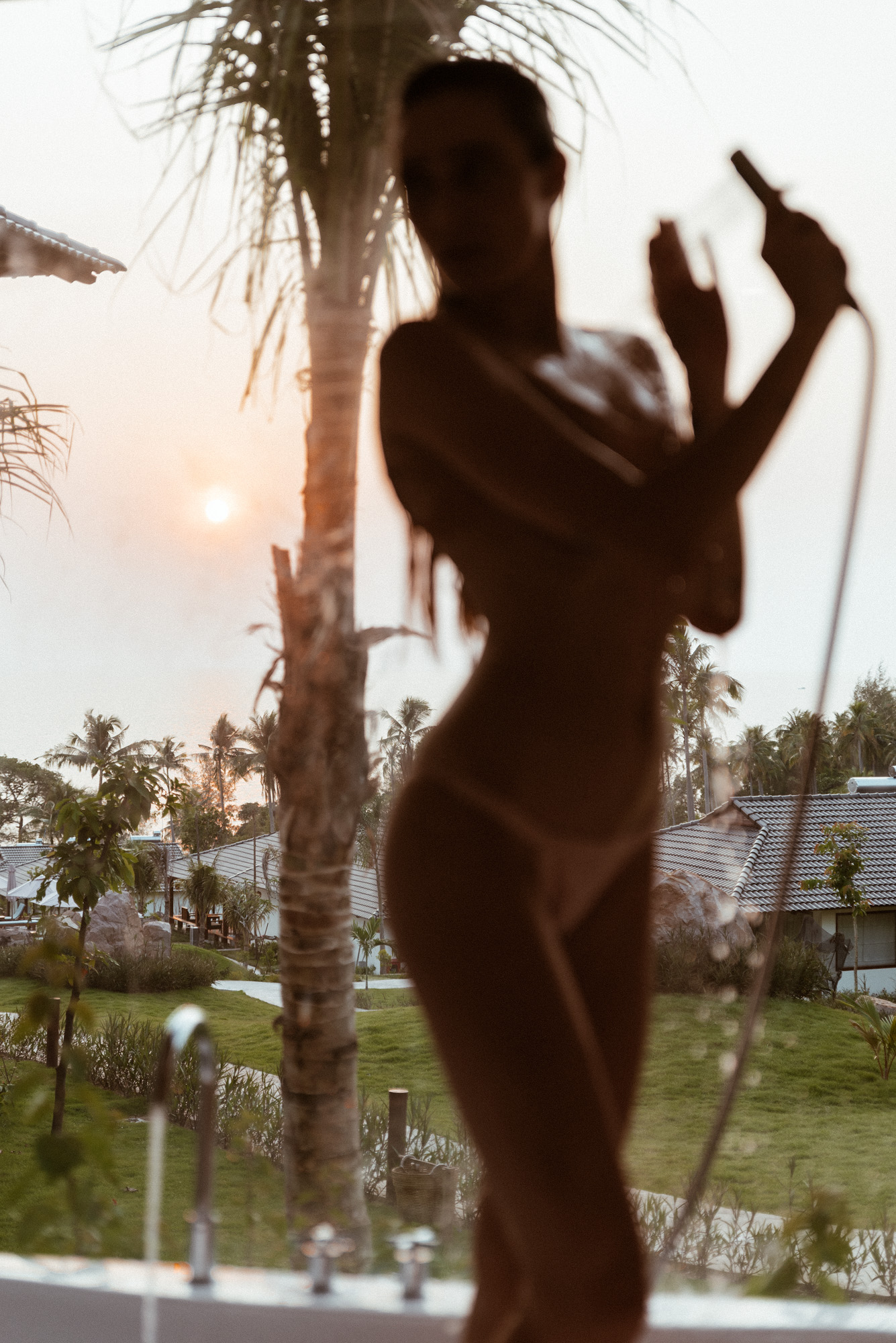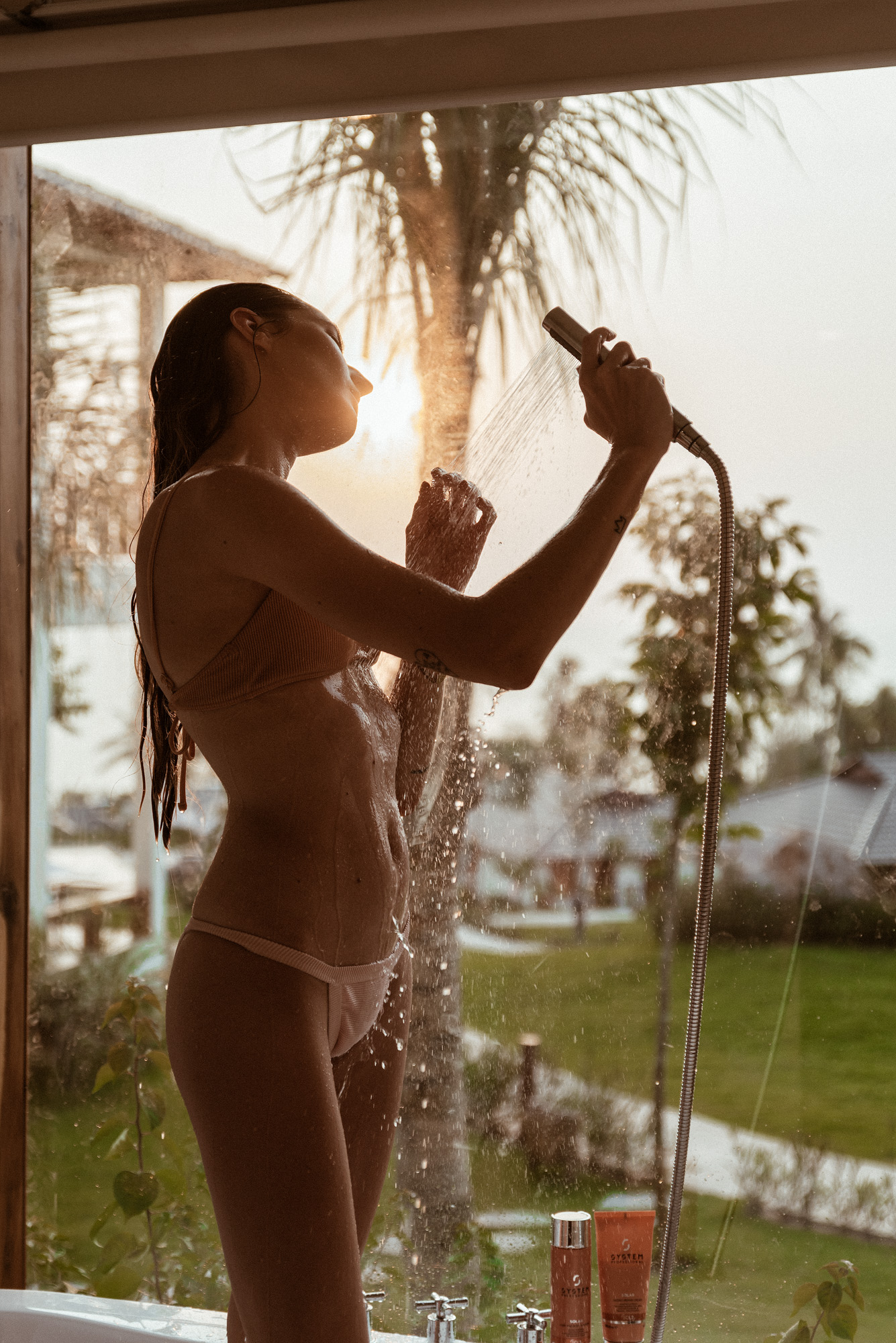 MY SUMMER HAIR CARE ROUTINE
My first tip for healthy hair is to refrain from washing my hair every day, because nothing draws more moisture from my hair. However, residues of chlorine, salt water, etc. are drying out the hair even more than daily washing. The Solar shampoo and conditioner thoroughly cleanse the hair of all residues without drying them out (I washed my hair daily for 10 days and still had shiny and soft hair).
The oil of the series with UV filter can even be used in different ways, whether as sun protection during sunbathing, before blow-drying for extra shine or mixed with the conditioner as an intensive treatment. I love such versatile products for holidays.
My favourite product, however, is the Helio Spray, which can be easily applied in between and offers even waterproof UV protection for the hair.
---
Mein erster Tipp für gesunde Haare ist grundsätzlich, auf tägliches Haare waschen zu verzichten, denn nichts entzieht den Haaren mehr Feuchtigkeit. Jedoch trocknen Rückstände von Chlor, Salzwasser & Co. die Haare noch mehr aus als tägliches waschen. Das Solar Shampoo und Conditioner reinigen die Haare gründlich von sämtlichen Rückständen ohne diese auszutrocknen (ich habe mir 10 Tage lang täglich die Haare gewaschen und hatte trotzdem glänzende und weiche Haare).
Das Öl der Serie mit UV-Filter kann sogar auf verschiedene Weisen angewendet werden, ob als Sonnenschutz während dem Sonnenbaden, vor dem Föhnen für extra Glanz und Geschmeidigkeit oder gemischt mit dem Conditioner als Intensivkur. Ich liebe solche vielseitigen Produkte für den Urlaub (mehr Platz im Koffer ;)).
Mein Lieblingsprodukt ist jedoch das Helio Spray, dieses kann nämlich ganz einfach zwischendrin aufgetragen werden und bietet selbst wasserfesten UV-Schutz für die Haare.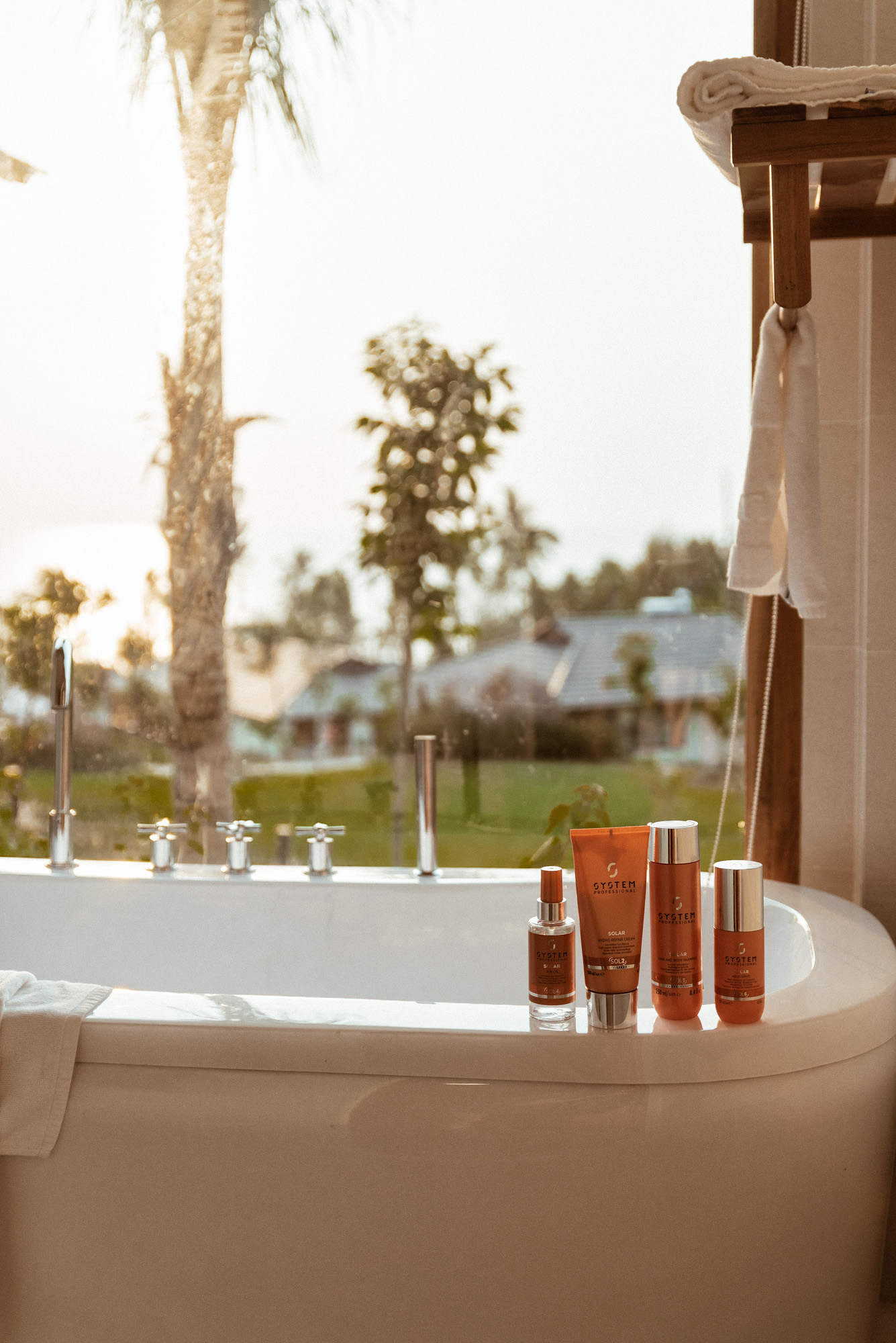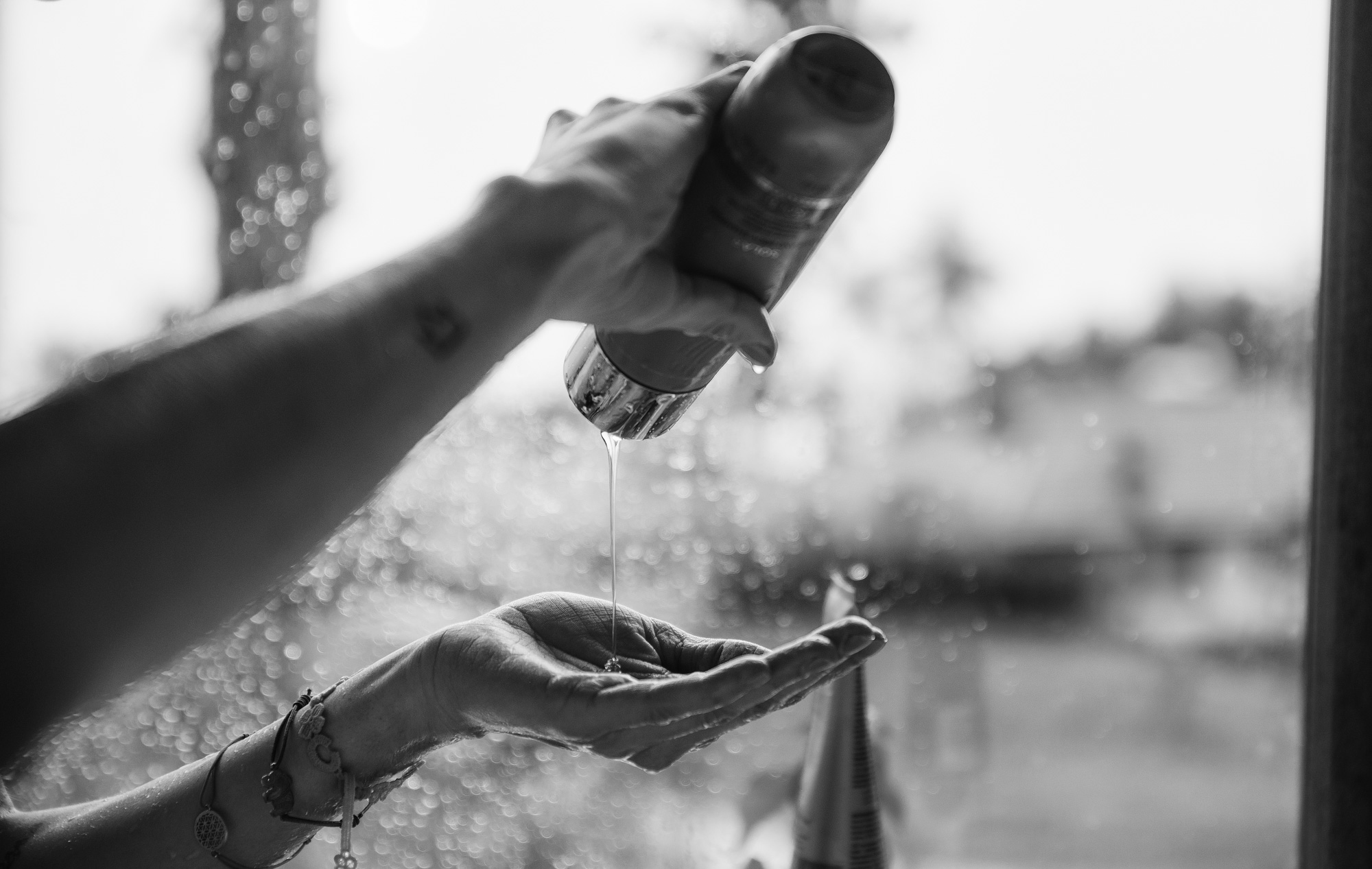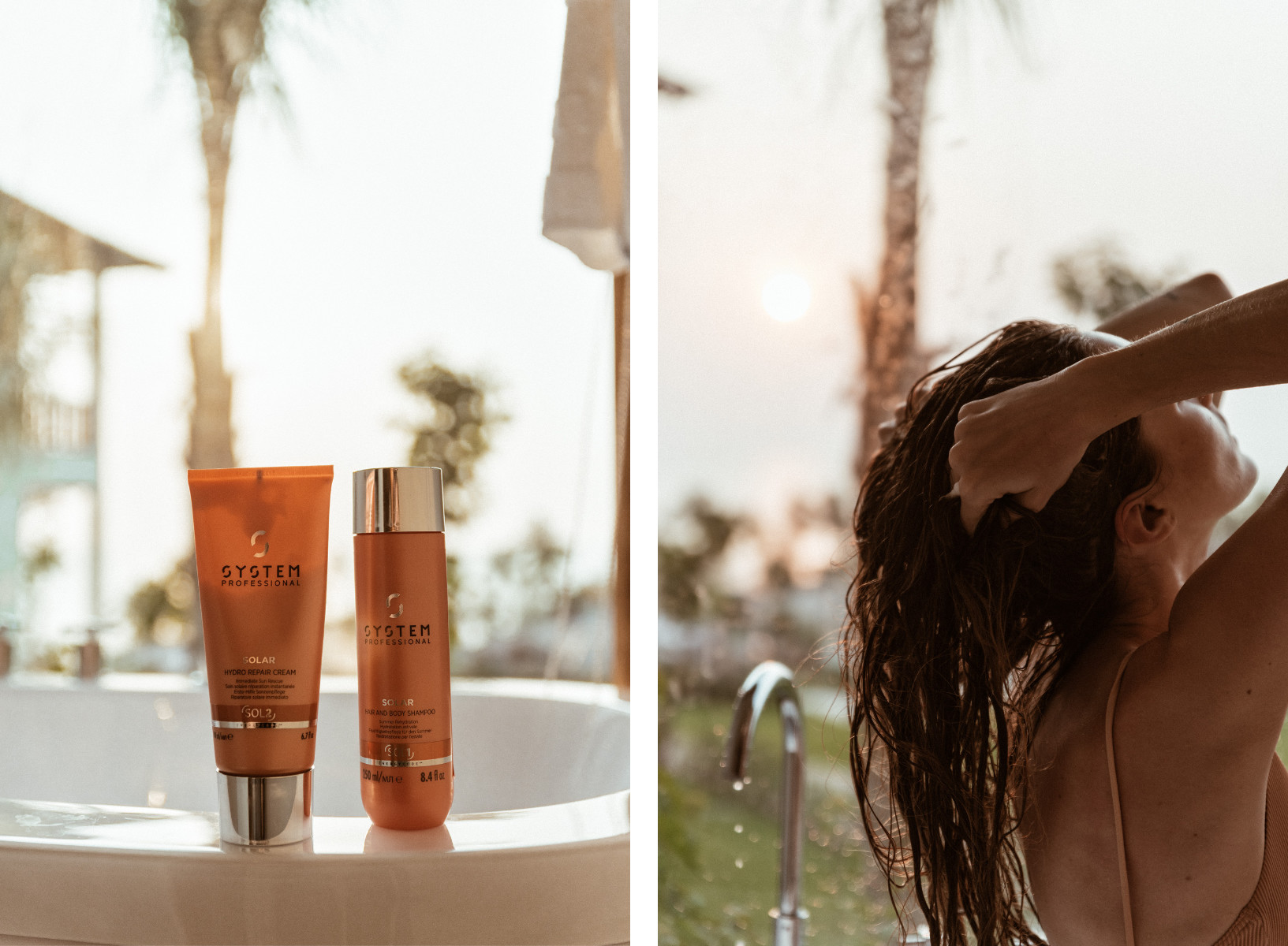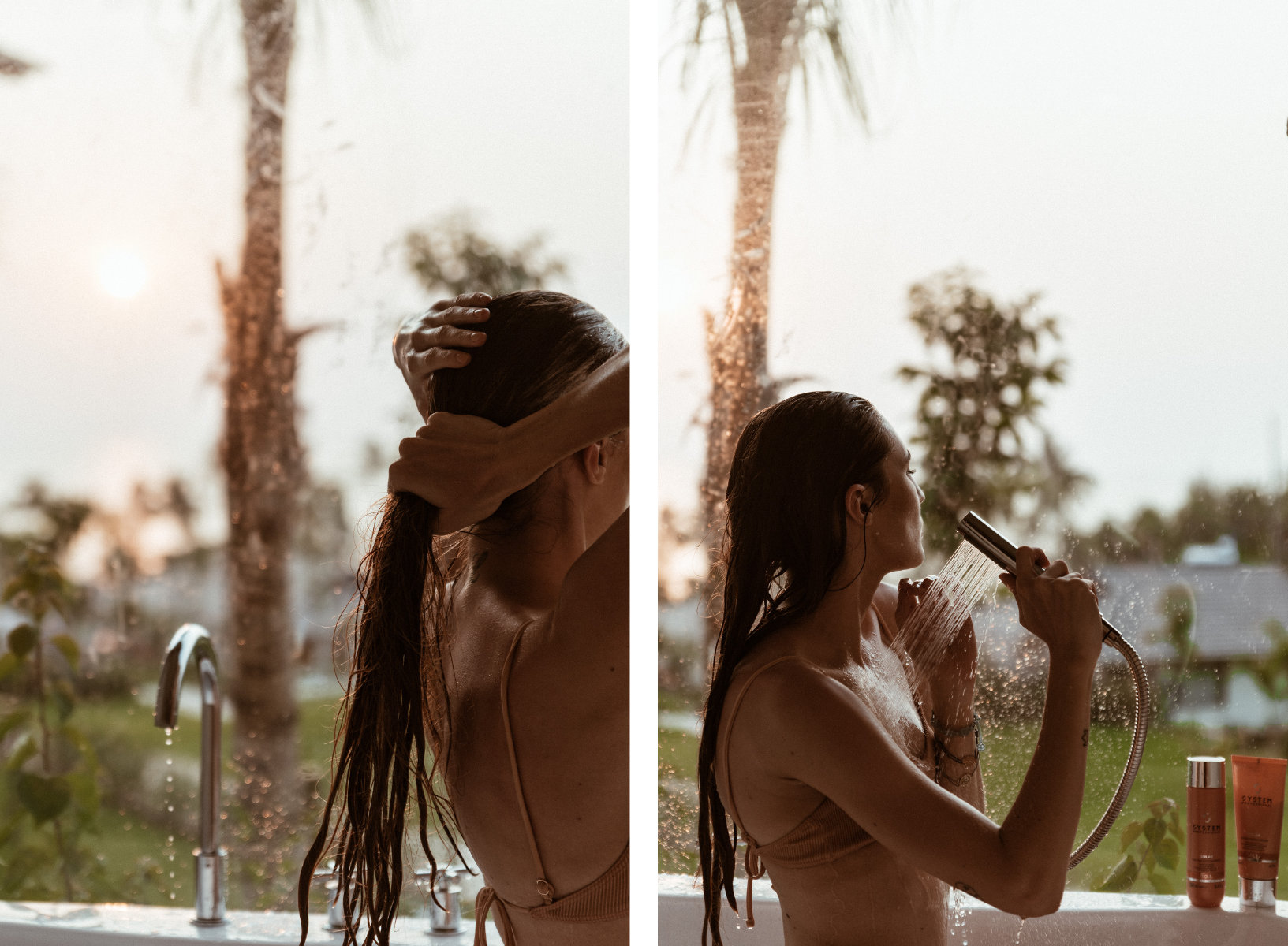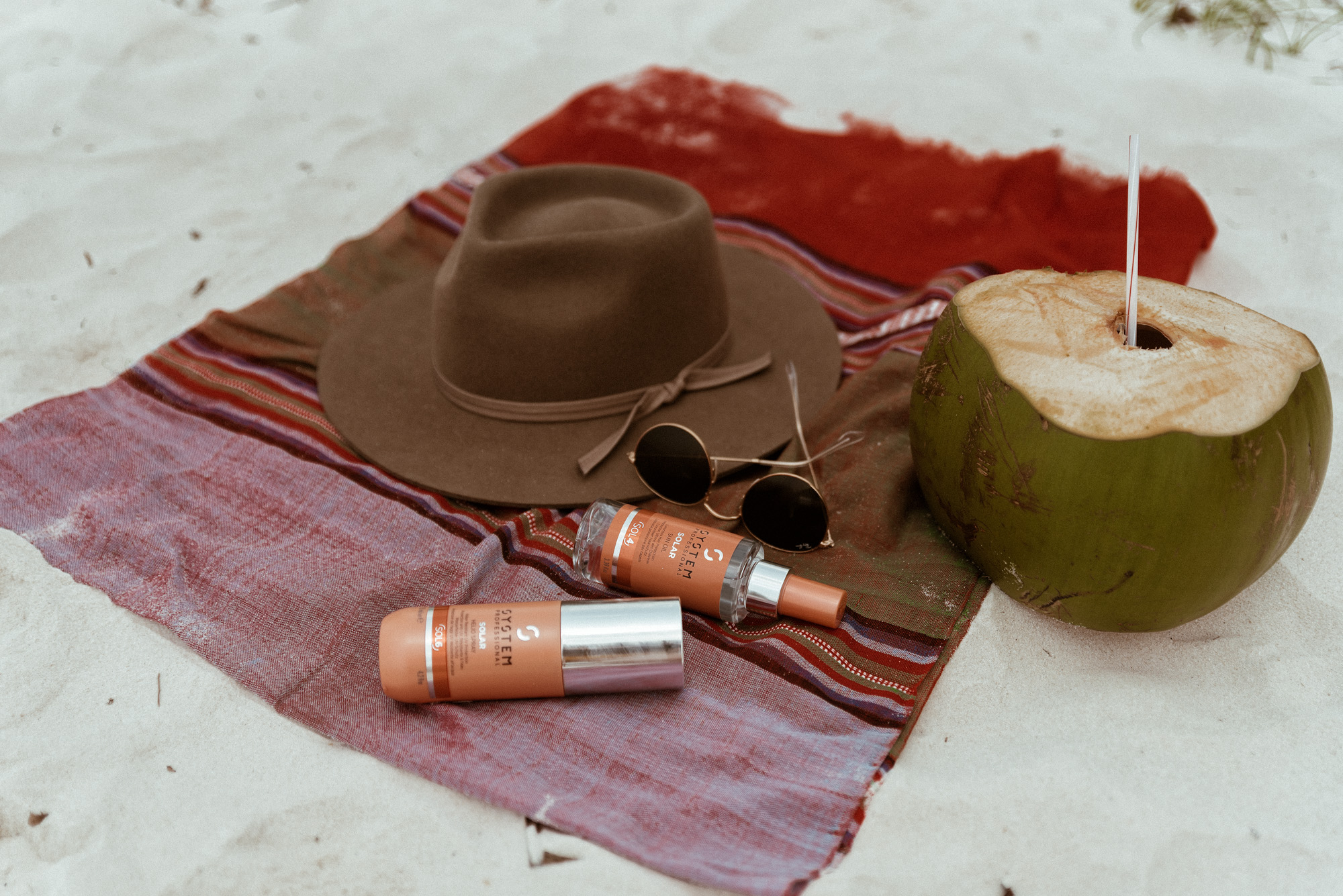 • IN FREUNDLICHER ZUSAMMENARBEIT MIT SYSTEM PROFESSIONAL •
MerkenMerken
MerkenMerken
MerkenMerken