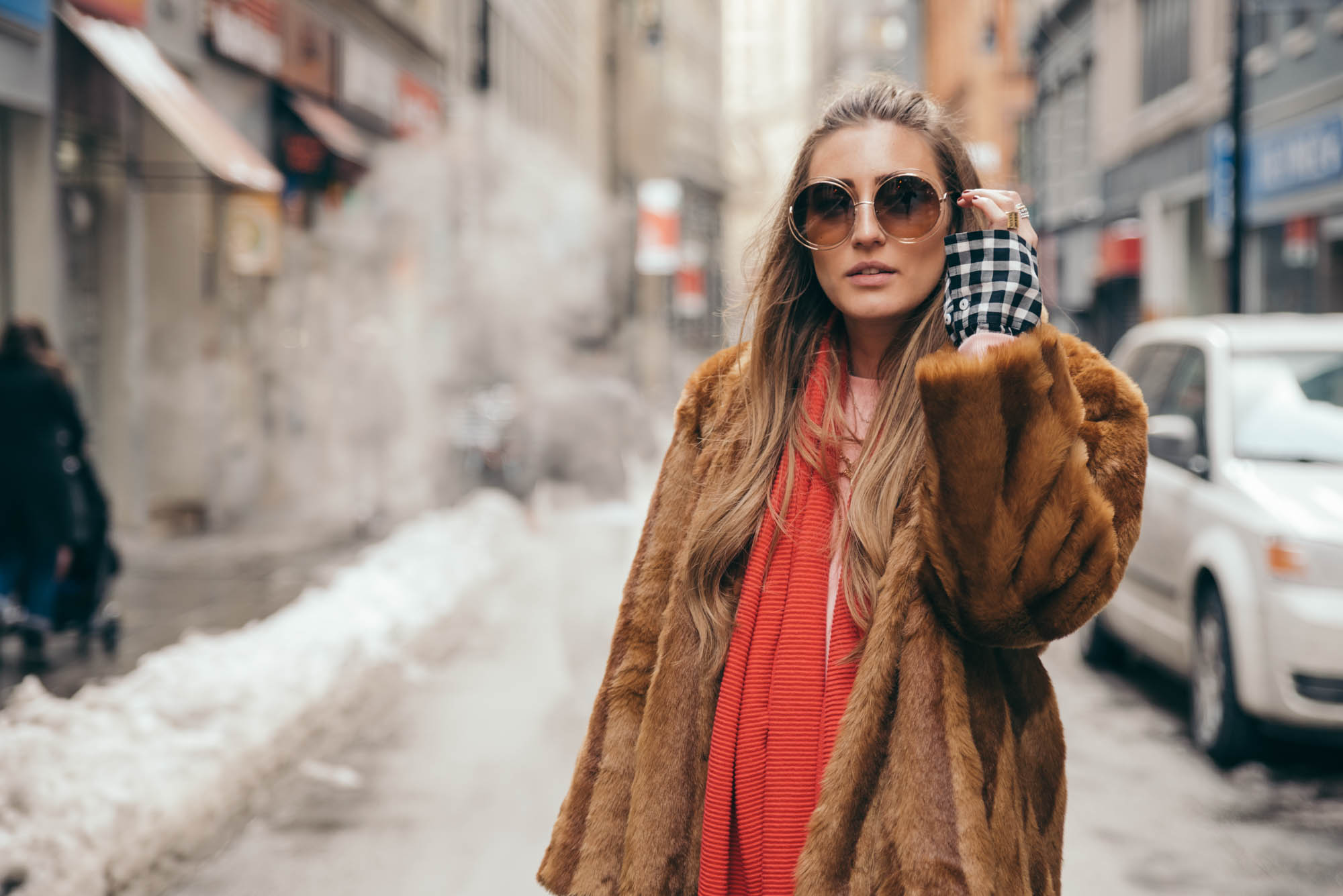 Scarf : Zara (here | here)
Jeans : Zara (here | here)
Shoes : Zara (here | here)
Jacket : Asos (here | here)
Sunglasses : Chloe (here | here)
Bag : 3.1 Phillip Lim (here | here)
The headline of this blogpost is probably my favorite place on this earth besides the beach. I can't explain it, but New York just has this incredible energy everywhere you go. And I probably don't have to tell you that there are amazing shooting locations around every corner, even if it's just a simple street. We took these pictures after we've been on top of One World Trade Center, which offers you a beyond stunning view of New York, but more about this in another post.
By the way, this faux fur jacket is probably the one I got most questions about. It's from Asos and unfortunately it sold out within hours, which is such a shame, because it's the perfect high street piece with a luxury look and feel.
---
Die Überschrift dieses Blogposts könnte meinen Lieblingsort auf Erden wohl nicht besser festhalten, ok neben Stränden versteht sich. Es ist schwierig zu erklären, aber New York hat eine Energie die man einfach nicht beschreiben kann und das ganz egal wohin man geht. Und das um jede Ecke eine perfekte Shooting Location lauert muss ich wohl auch nicht erwähnen, selbst wenn es einfach nur eine simple Straße ist. Die Fotos haben wir gemacht, nachdem wir New York vom Observation Deck des One World Trade Centers bewundern durften, aber das bietet wieder Stoff für einen weiteren Blogpost.
Zu dieser Kunstpelz Jacke habe ich übrigens unzählige Fragen bekommen, sie ist von Asos und war leider innerhalb weniger Stunden ausverkauft. Was eine Schande ist, denn sie war wirklich ein Schnäppchen und sieht trotzdem total luxuriös aus.
Der Mann an meiner Seite ist übrigens dieses Mal ein anderer als Jochen, aber Gianni Di Franca darf das 😉
SHOP MY LOOK
Scarf : Zara (here | here)
Jeans : Zara (here | here)
Shoes : Zara (here | here)
Jacket : Asos (here | here)
Sunglasses : Chloe (here | here)
Bag : 3.1 Phillip Lim (here | here)