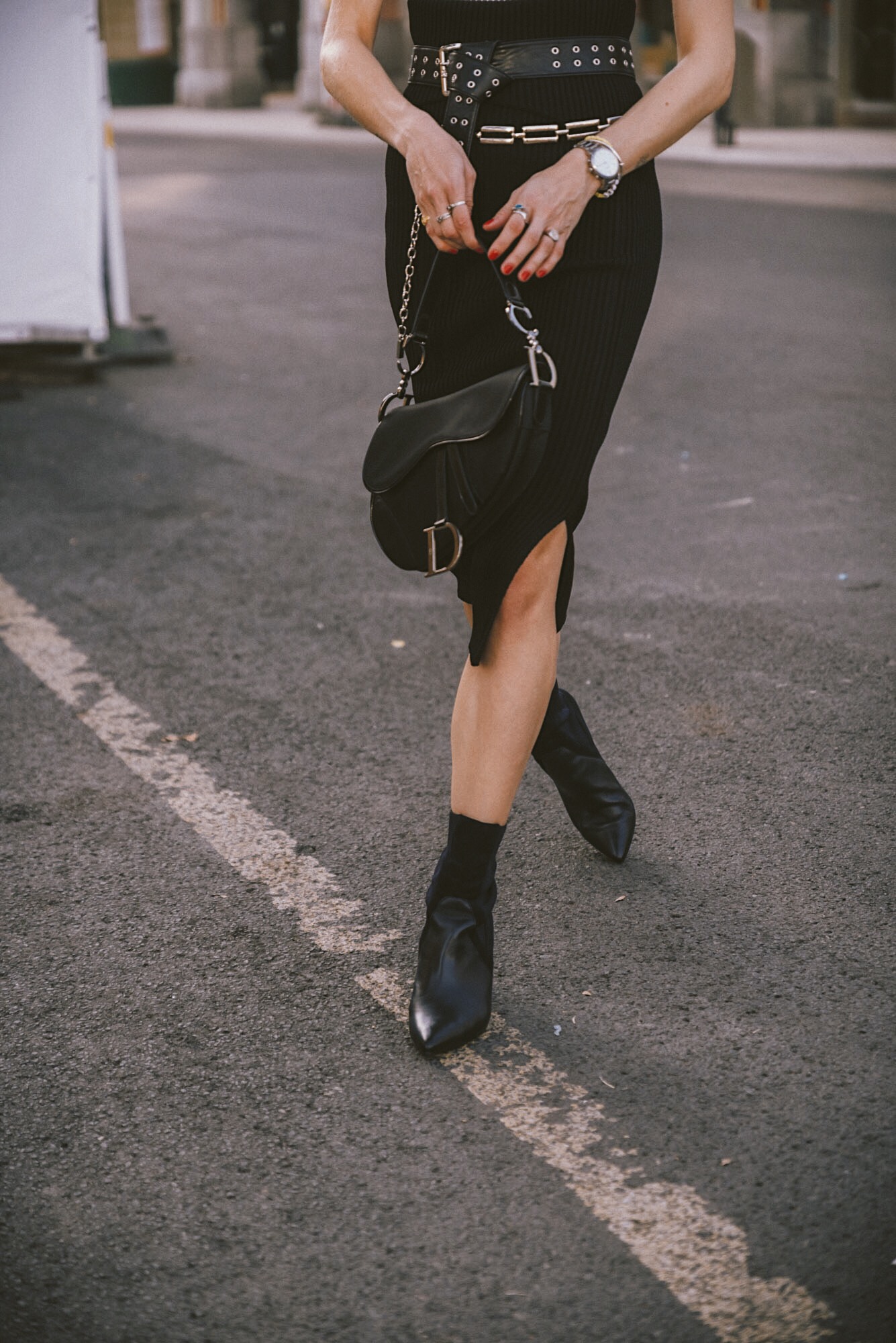 • ANZEIGE | AD •
SOME FALL ESSENTIALS
EVEN WHEN IT STILL FEELS LIKE SUMMER
Sock Boots, which were the trend shoe of last season, has again asserted itself as a must-have this autumn/winter season. So I was more than thrilled when I discovered some really cool Sock Boots models in the current Peter Kaiser Autumn/Winter collection.
If you are still looking for high quality boots, here you go. And also 'Made in Germany', if you're currently rethinking your consumer behavior (please do), another big plus. Actually intended as an autumn look, I had to improvise a bit on this September day with 27 degrees. And so instead of a oversized knitted sweaters to the pencil skirt I had to go with a tank top again, but that's more than ok 😉
Sock Boots also work great as an edgy look with black skinny jeans (and I'm not interested in them being 'out') and band t-shirts.
---
I'M WEARING
Peter Kaiser Sock Boots, Zara Skirt, Vintage Top,
Vintage Belt, Dior Bag
---
Sock Boots, letztes Jahr als Trendschuh gehyped, hat er sich auch diese Herbst/Winter Saison wieder als Must-Have durchgesetzt. So war ich auch mehr als begeistert, als ich entsprechende Sock Boots Modelle bei der aktuellen Peter Kaiser Herbst/Winter Kollektion entdeckt habe.
Wer noch auf der Suche nach qualitativ hochwertigen Stiefeln ist, here you go. Und zudem auch 'Made in Germany', wer wie ich sein Konsumverhalten zur Zeit etwas überdenkt, ebenfalls ein großer Pluspunkt.
Eigentlich als Herbstlook angedacht, musste ich an diesem Septembertag mit 27 Grad doch etwas improvisieren. Und so musste statt oversized Strickpullover zum schmal geschnittenen Rock doch noch mal ein Tank Top herhalten, aber da sind wir ja flexibel 😉
Sock Boots funktionieren übrigens auch hervorragend als edgy Look mit schwarzer Skinny Jeans (das diese eigentlich 'out' sind interessiert mich auch nur geringfügig) und Band T-Shirts. Mit dem Outfit melde ich mich dann, wenn die Temperaturen mal auf ein wirkliches Oktober Niveau gesunken sind.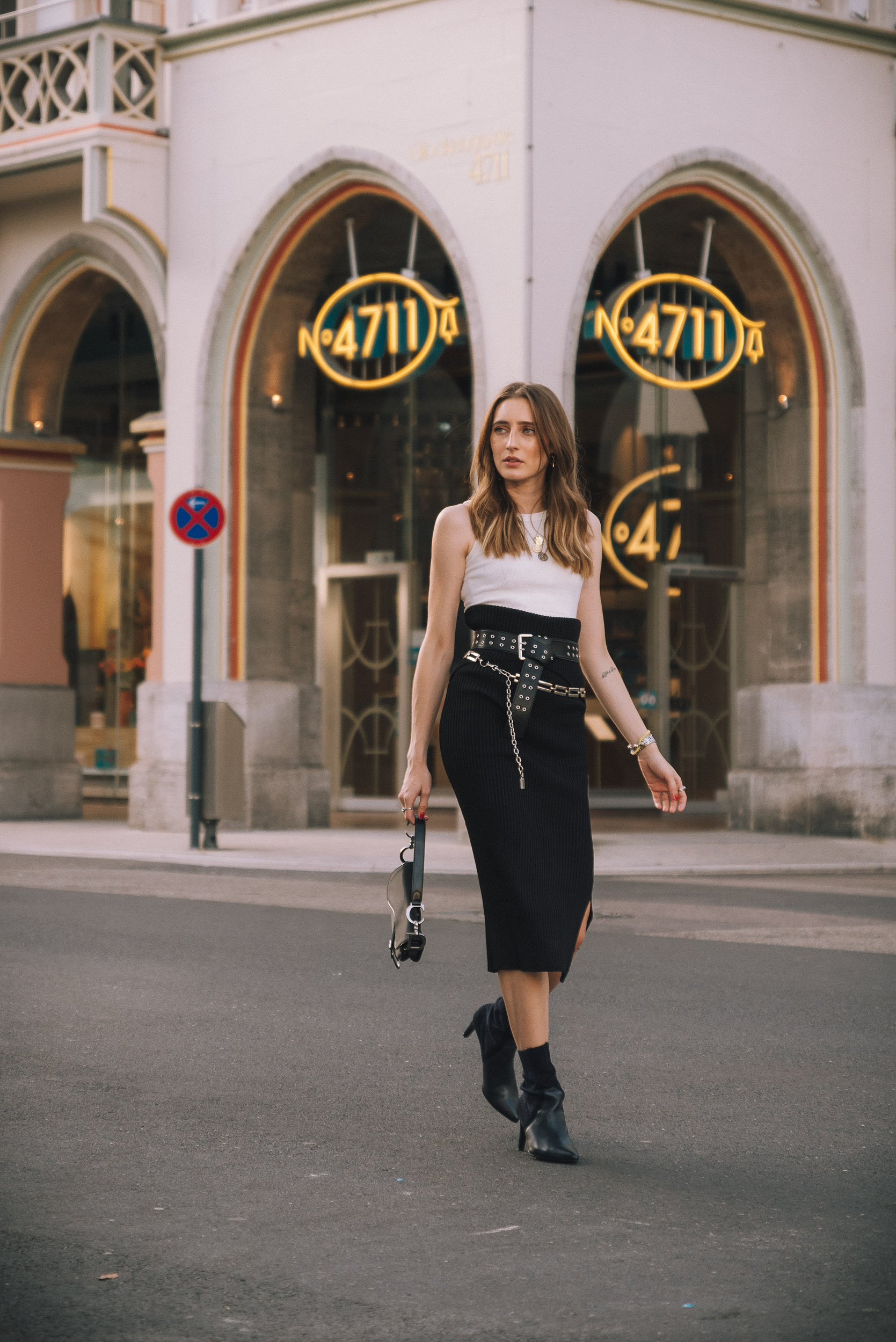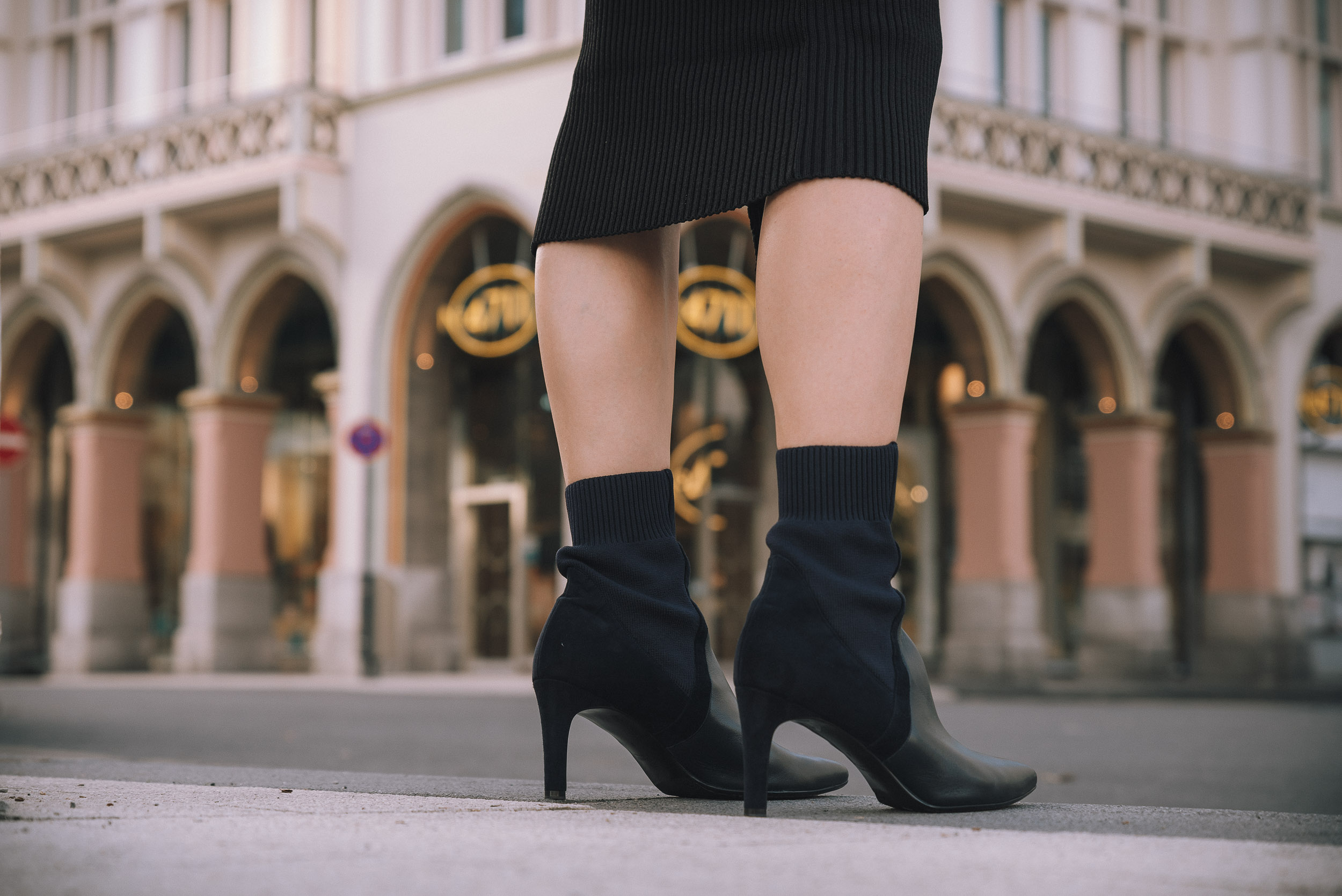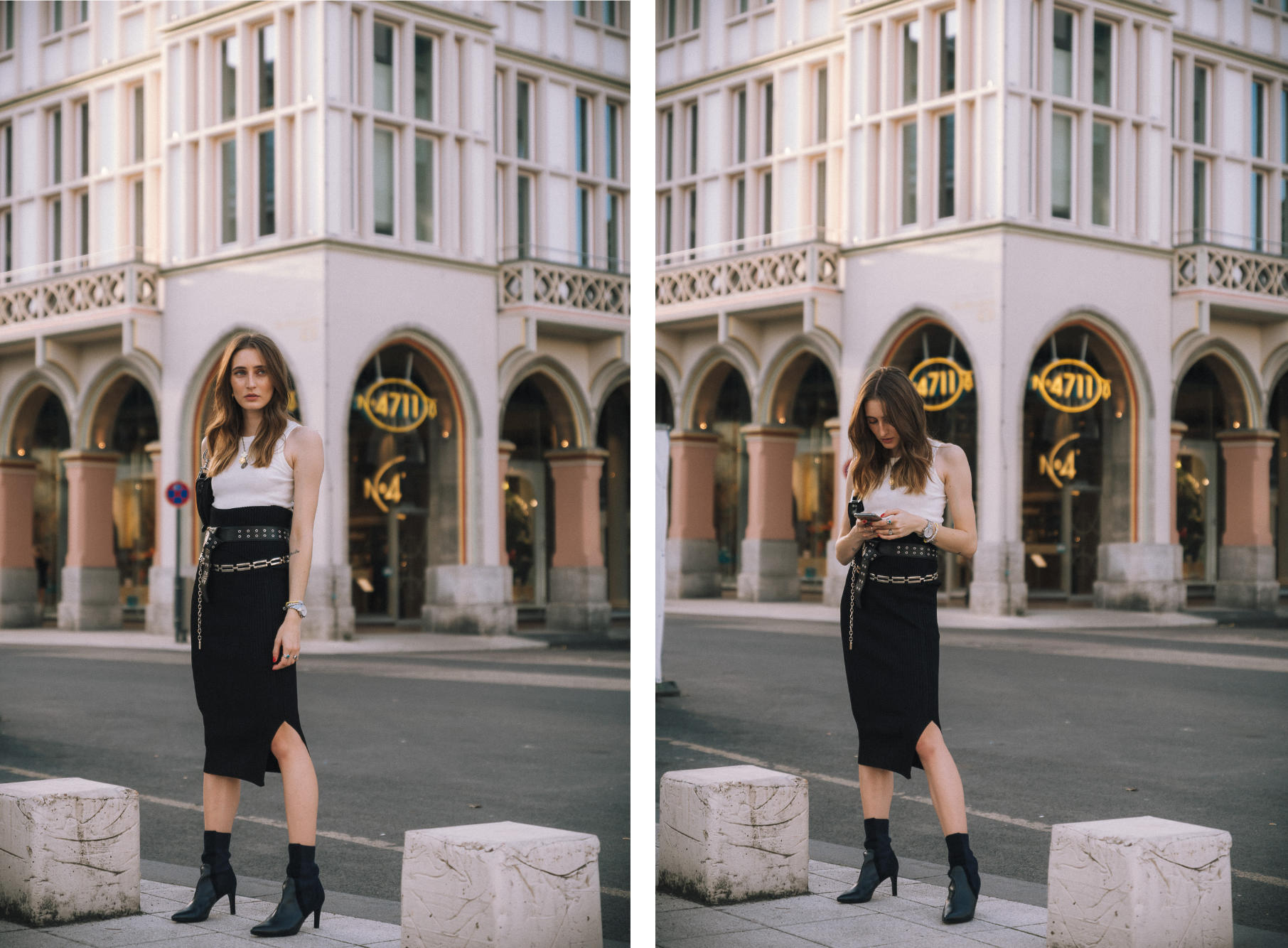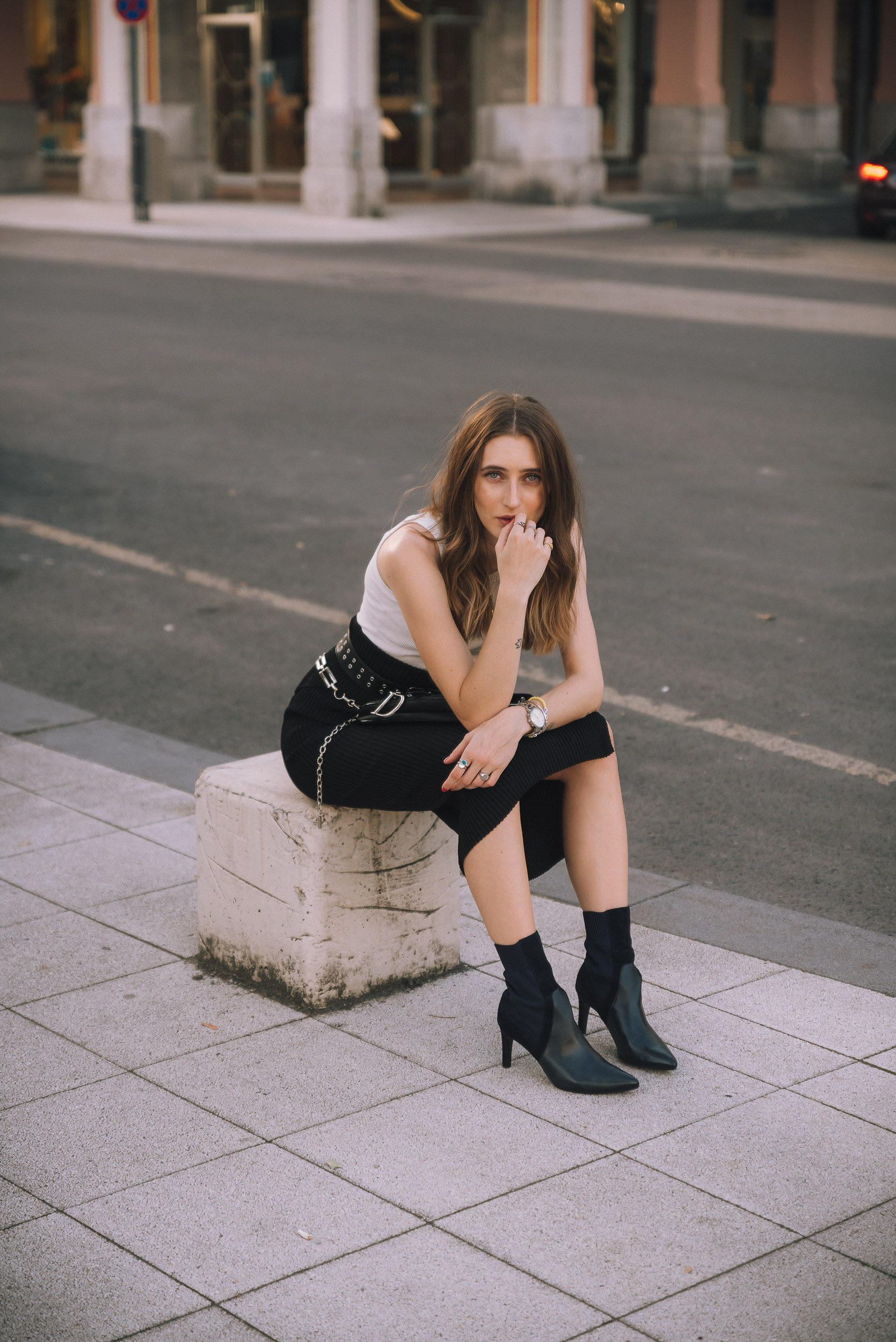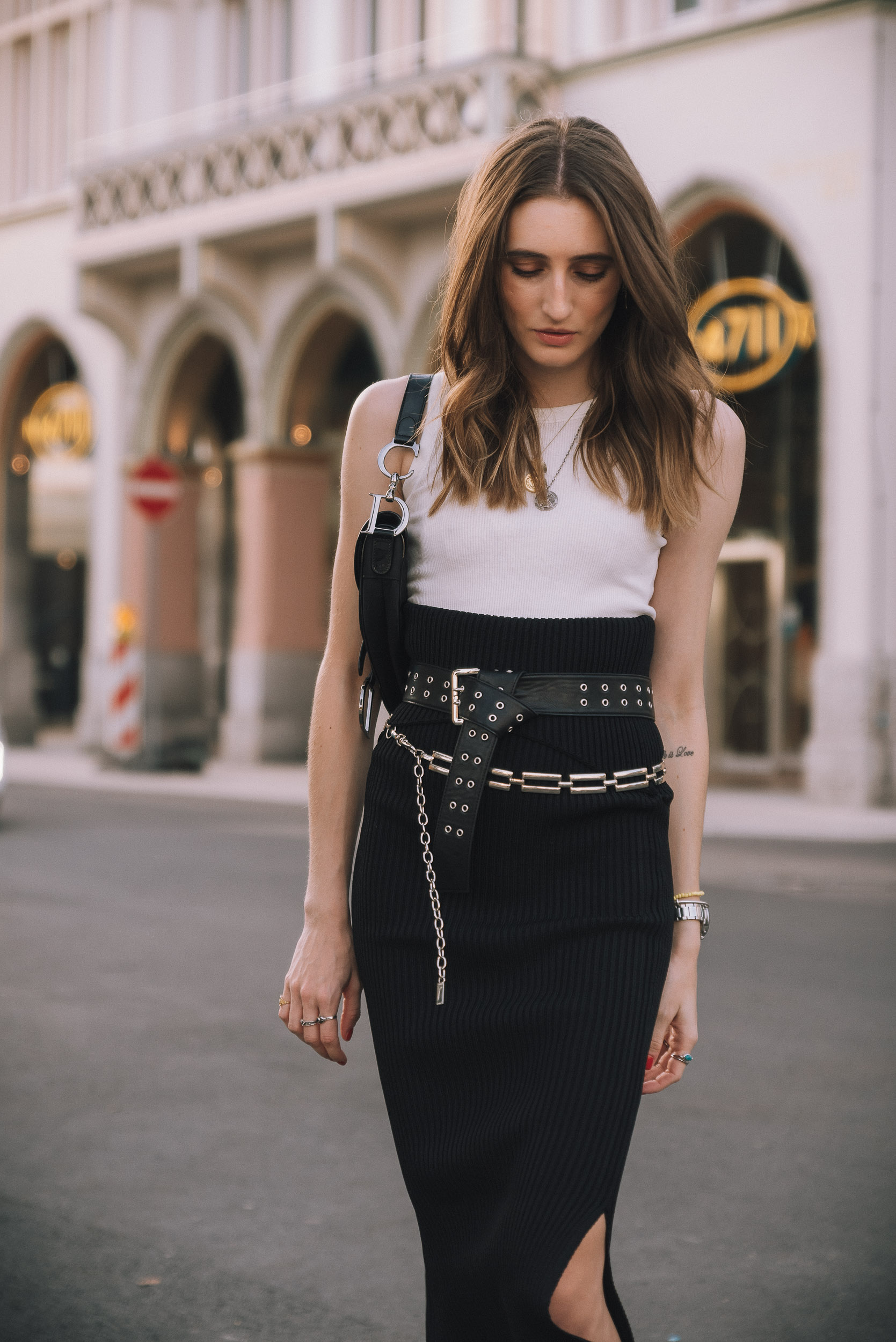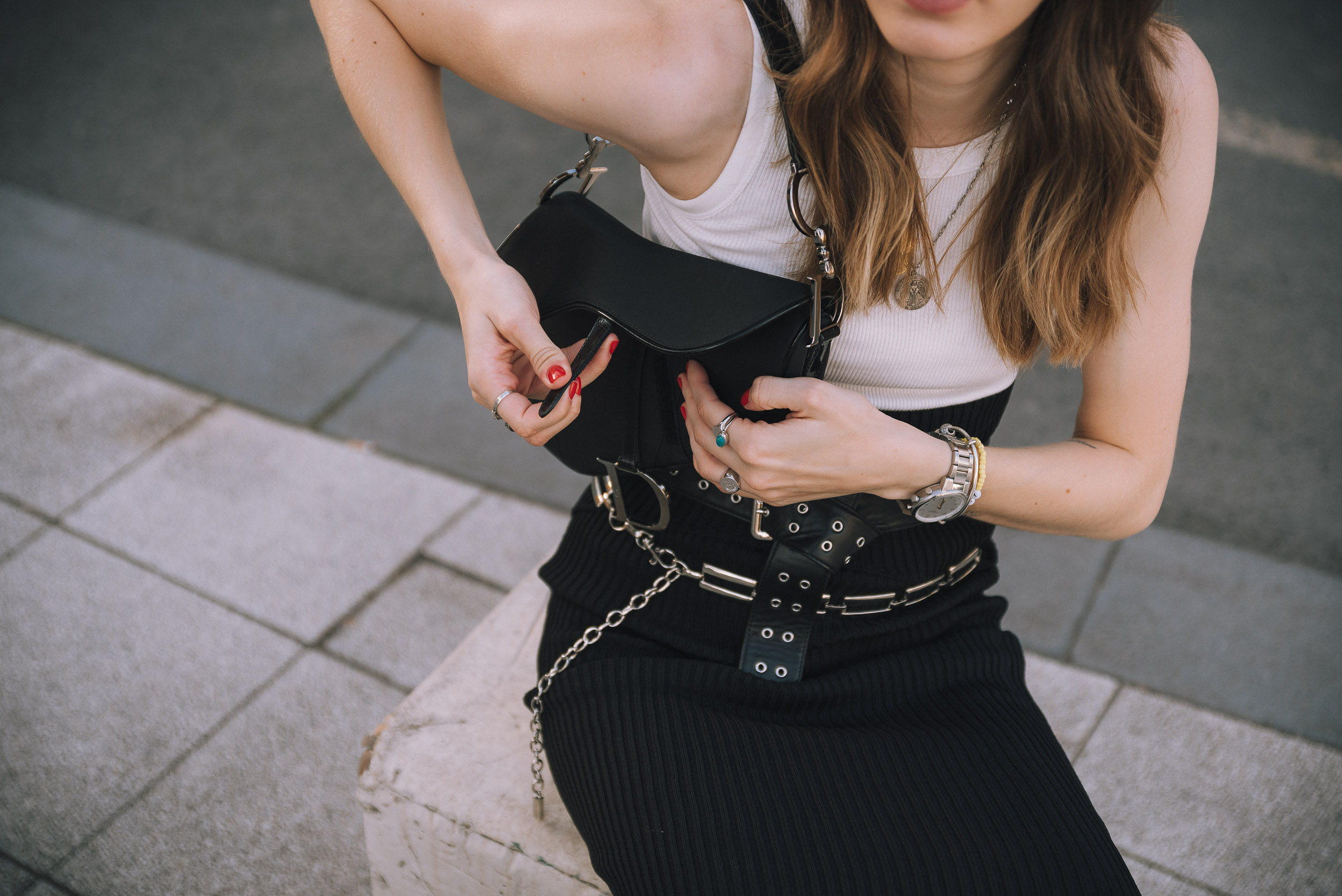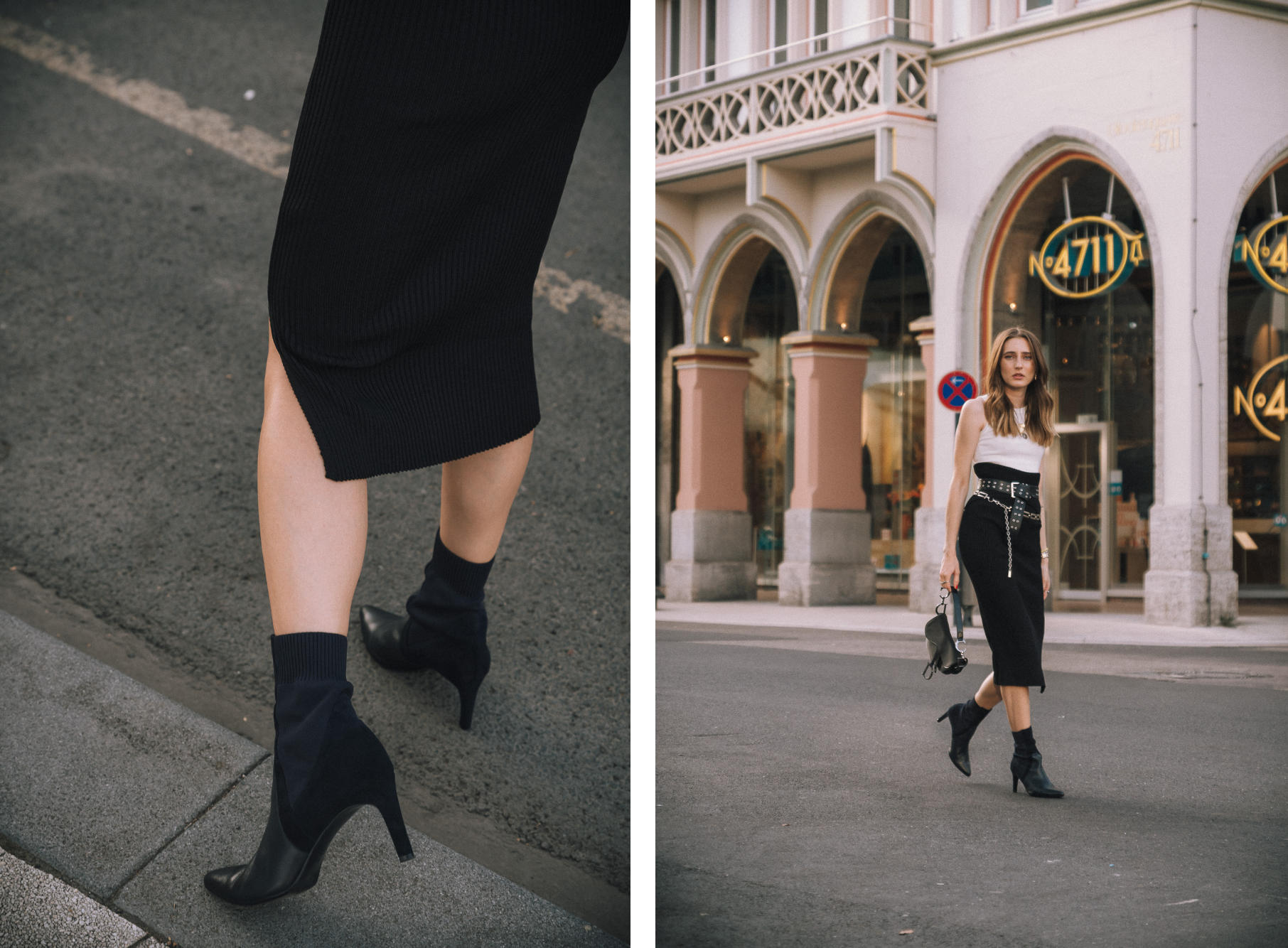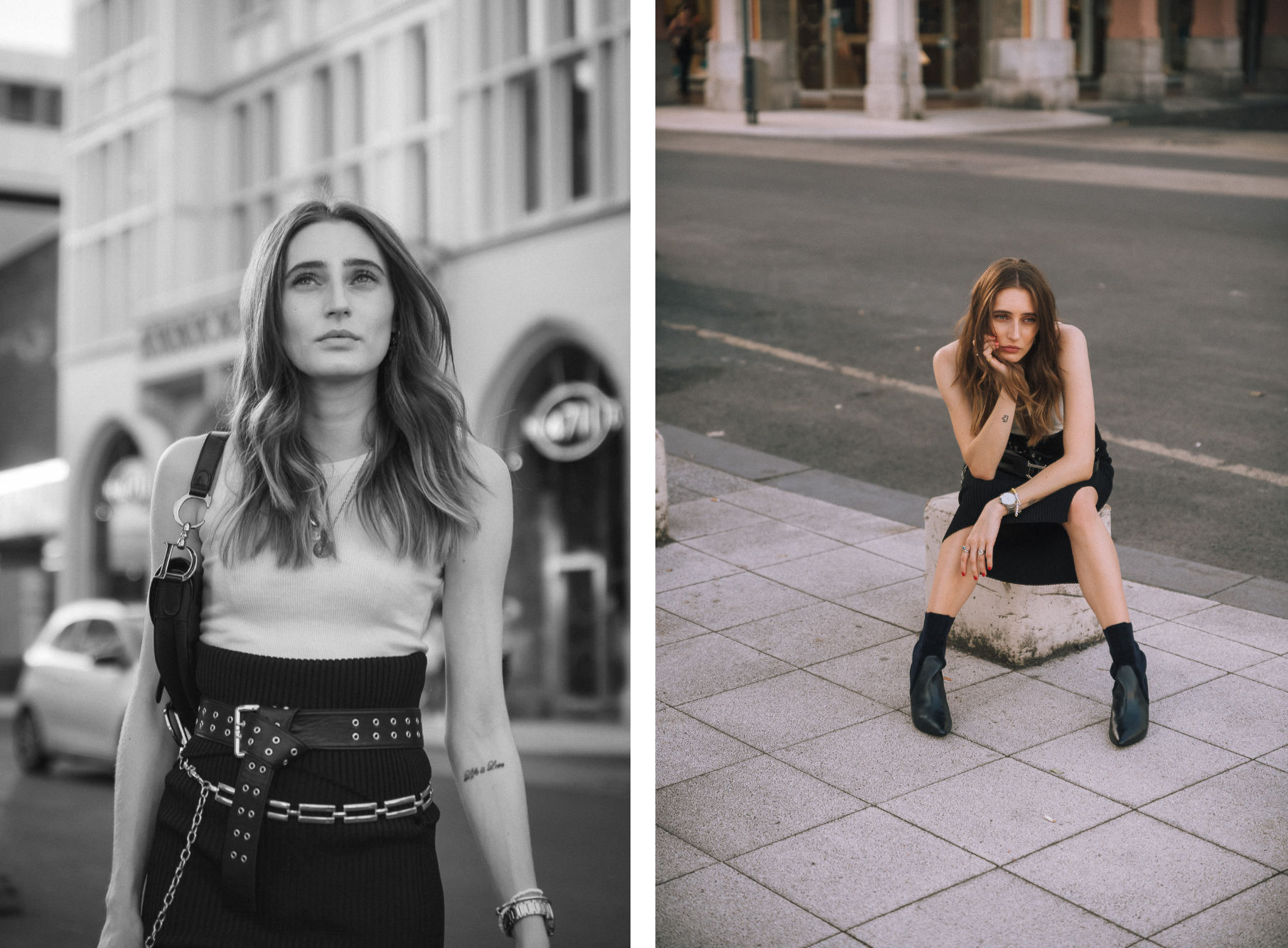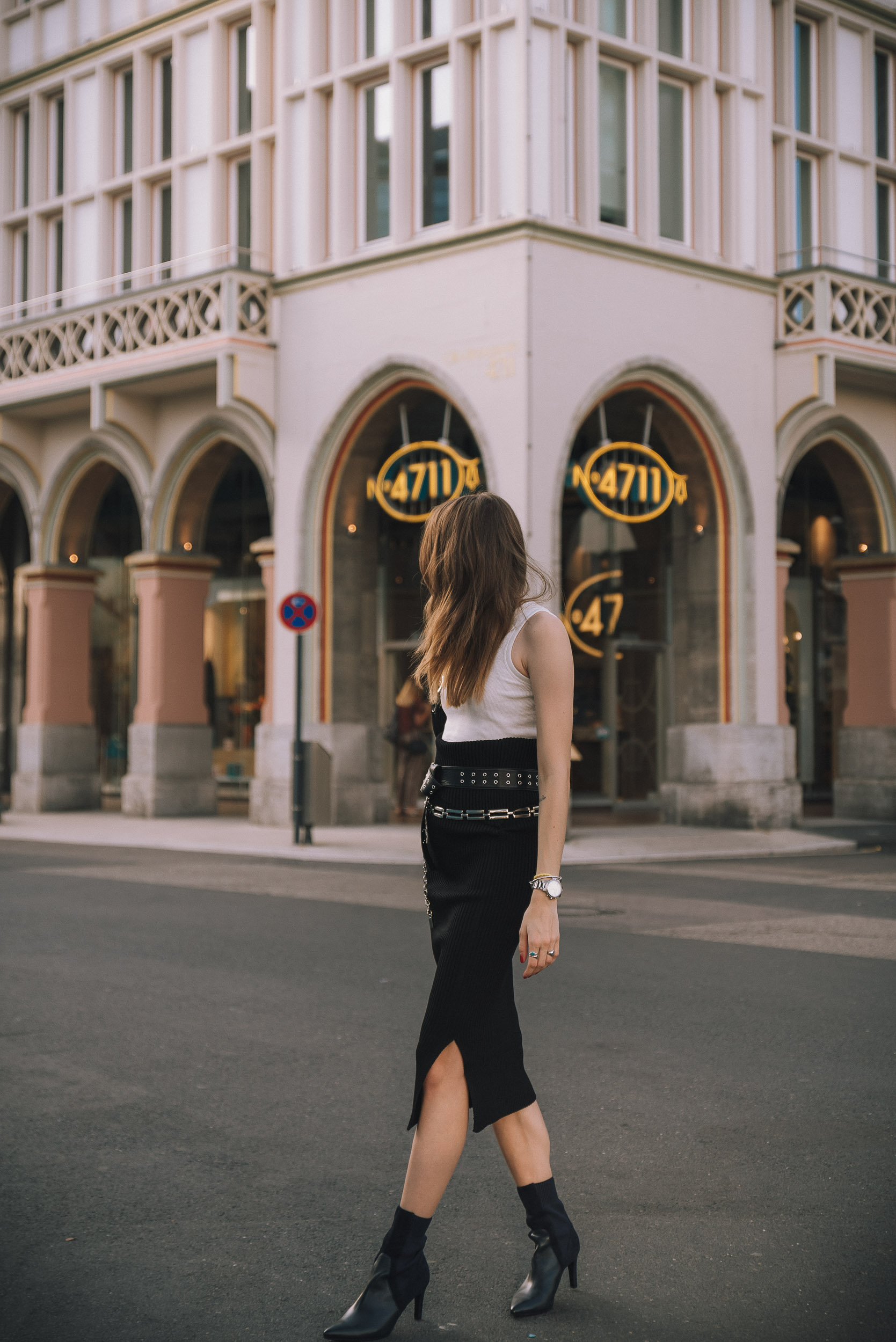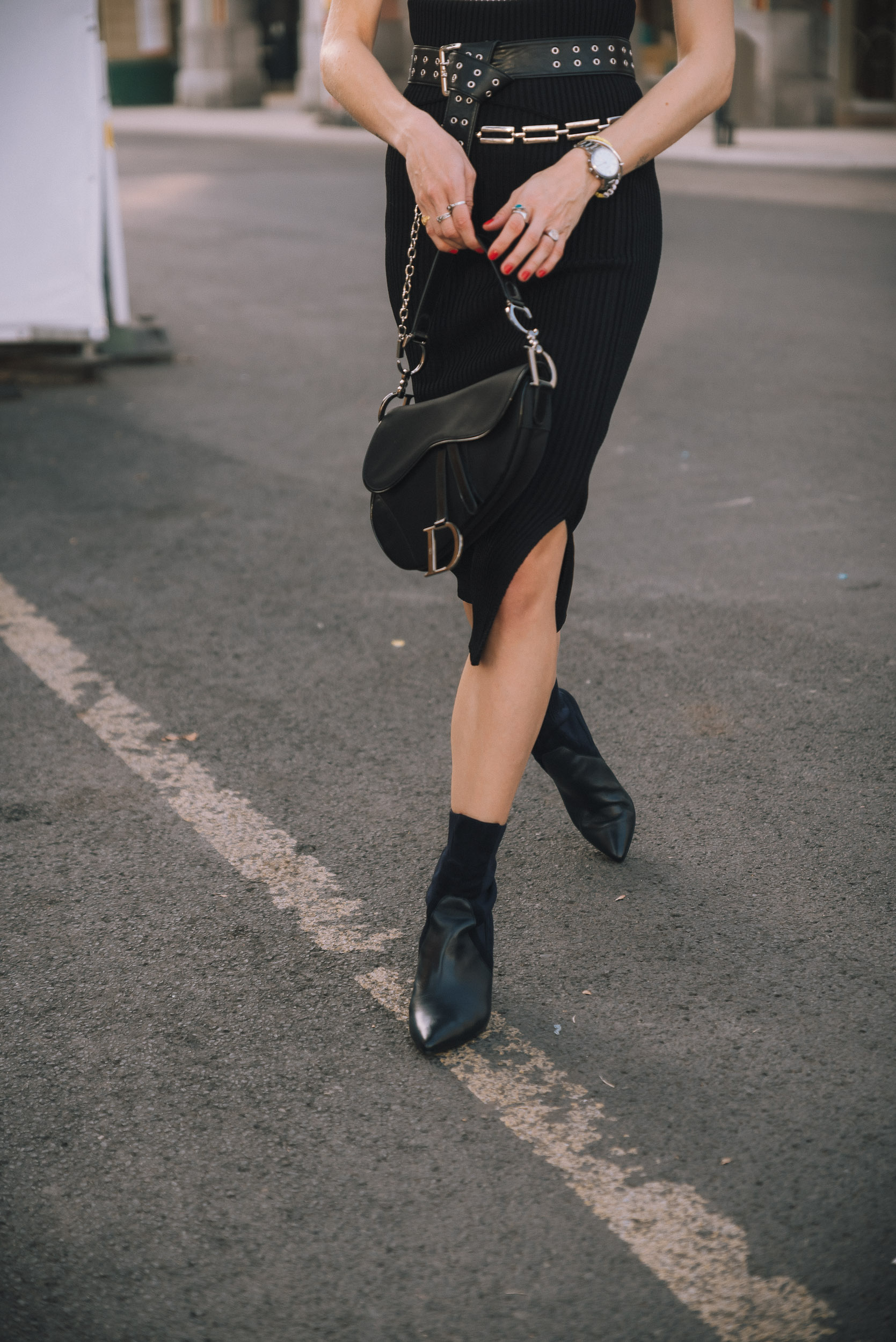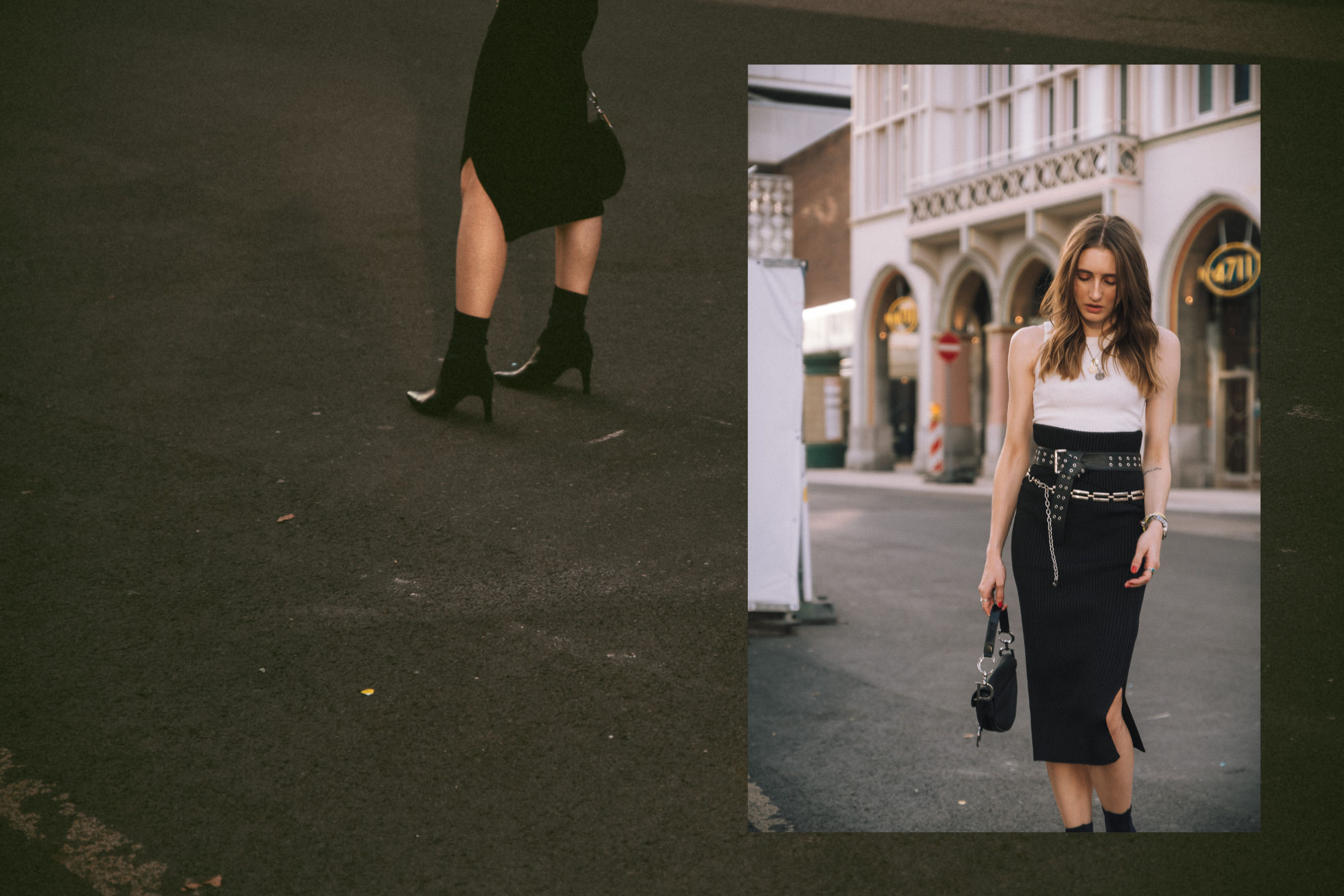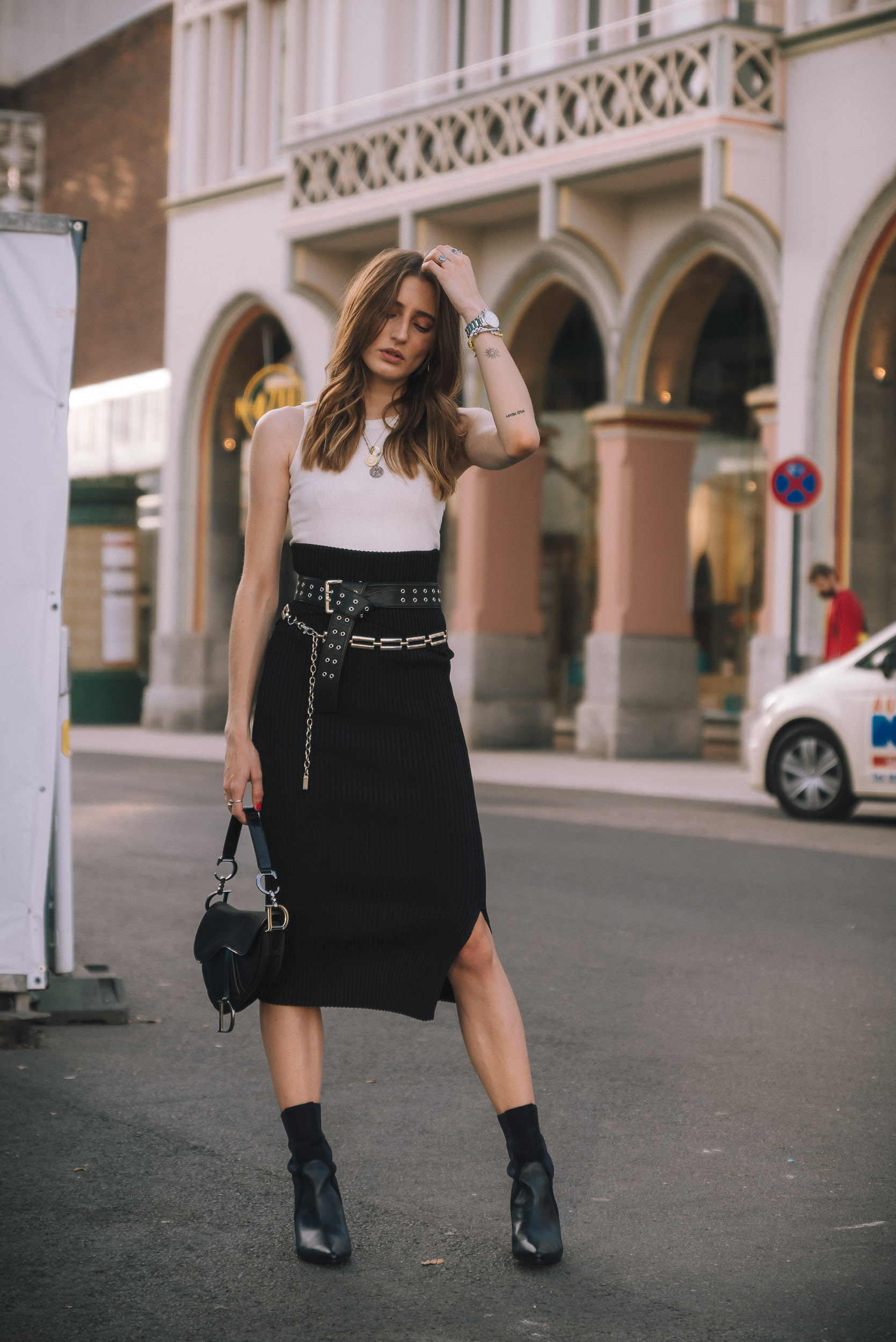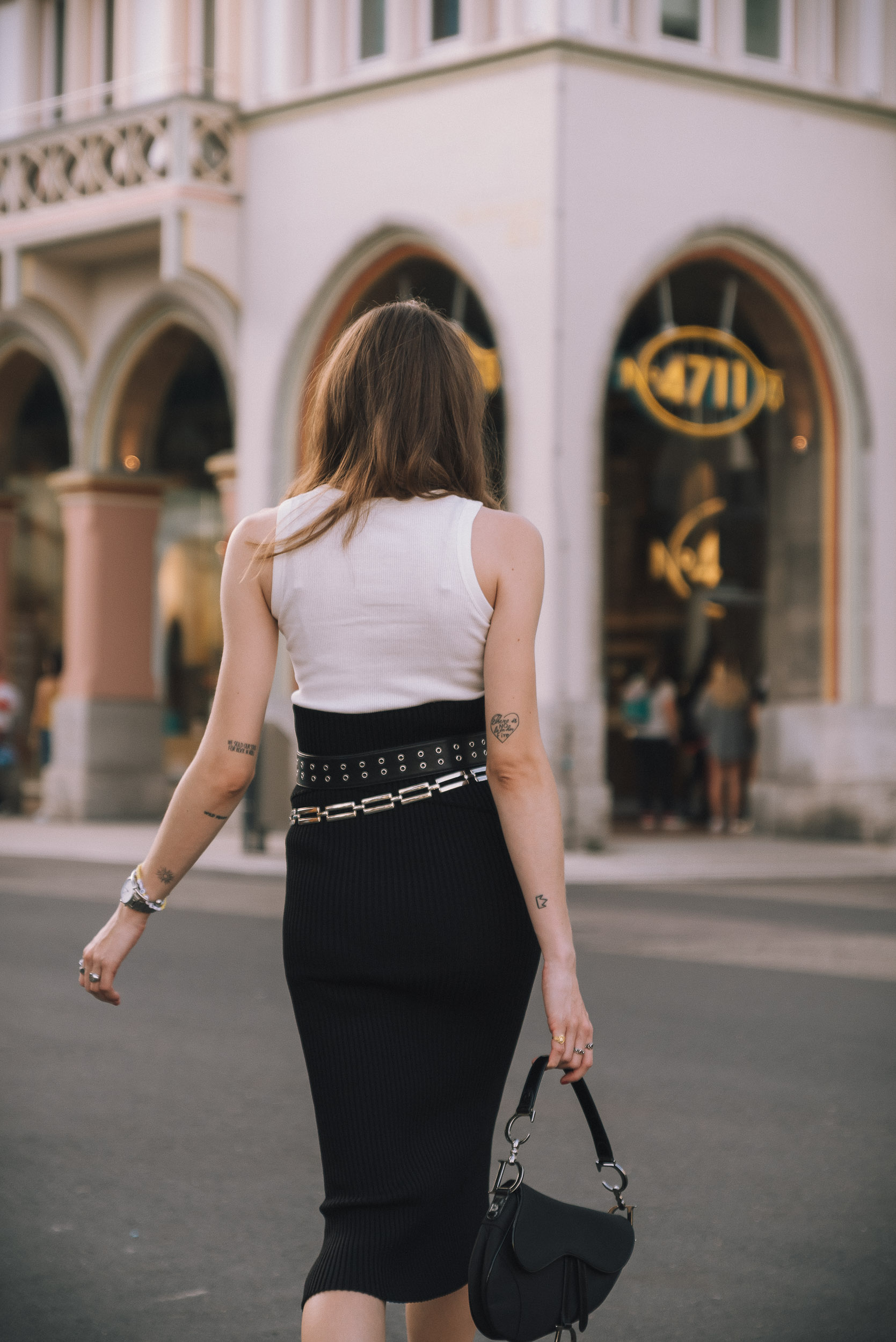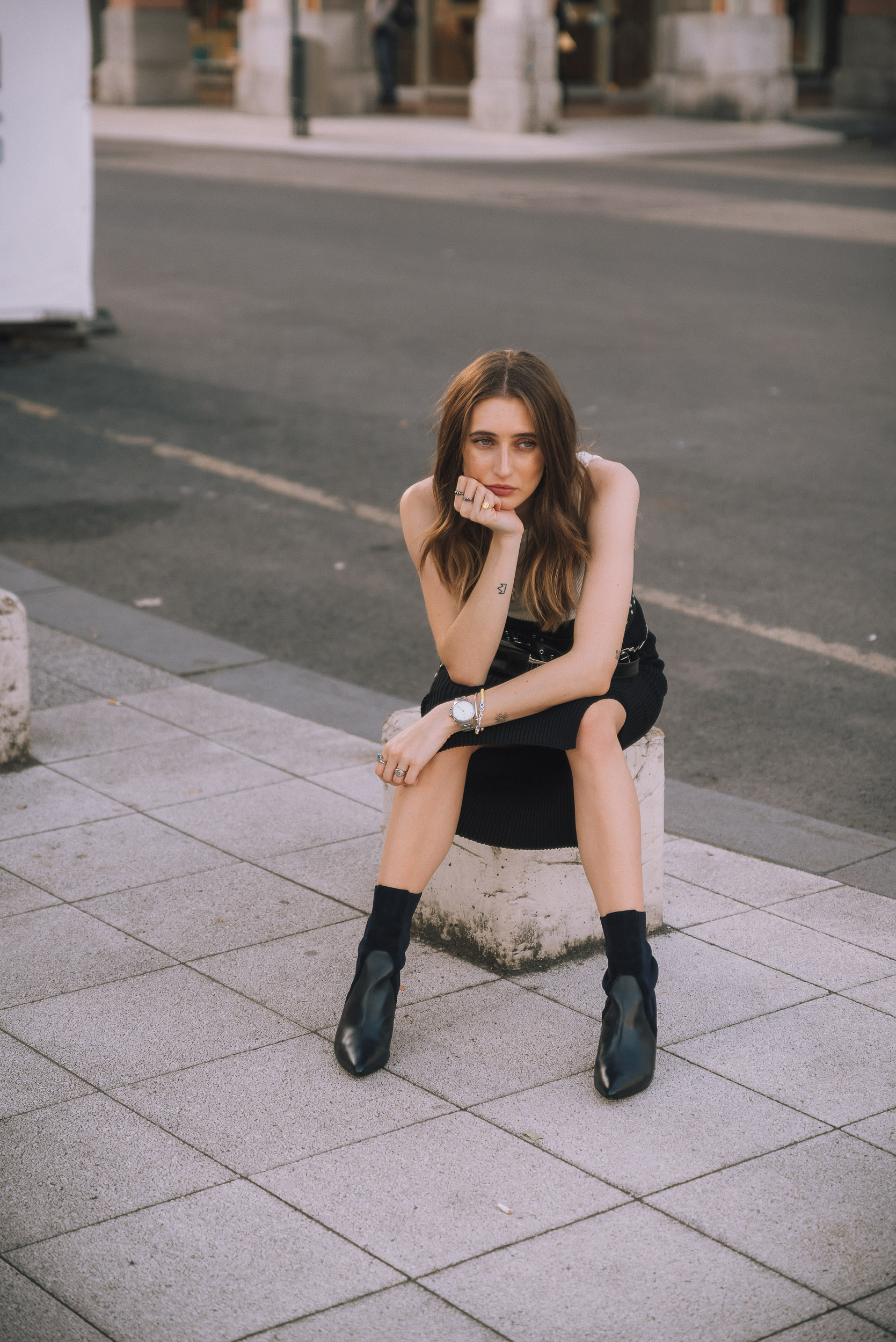 GET THE LOOK
Shoes : Peter Kaiser (here | here)
Top : Vintage (here | here)
Belt: Vingage (here | here)
Skirt : Zara (here | here)
Bag : Dior (here | here)
• in Zusammenarbeit mit Peter Kaiser | in Collaboration with Peter Kaiser •