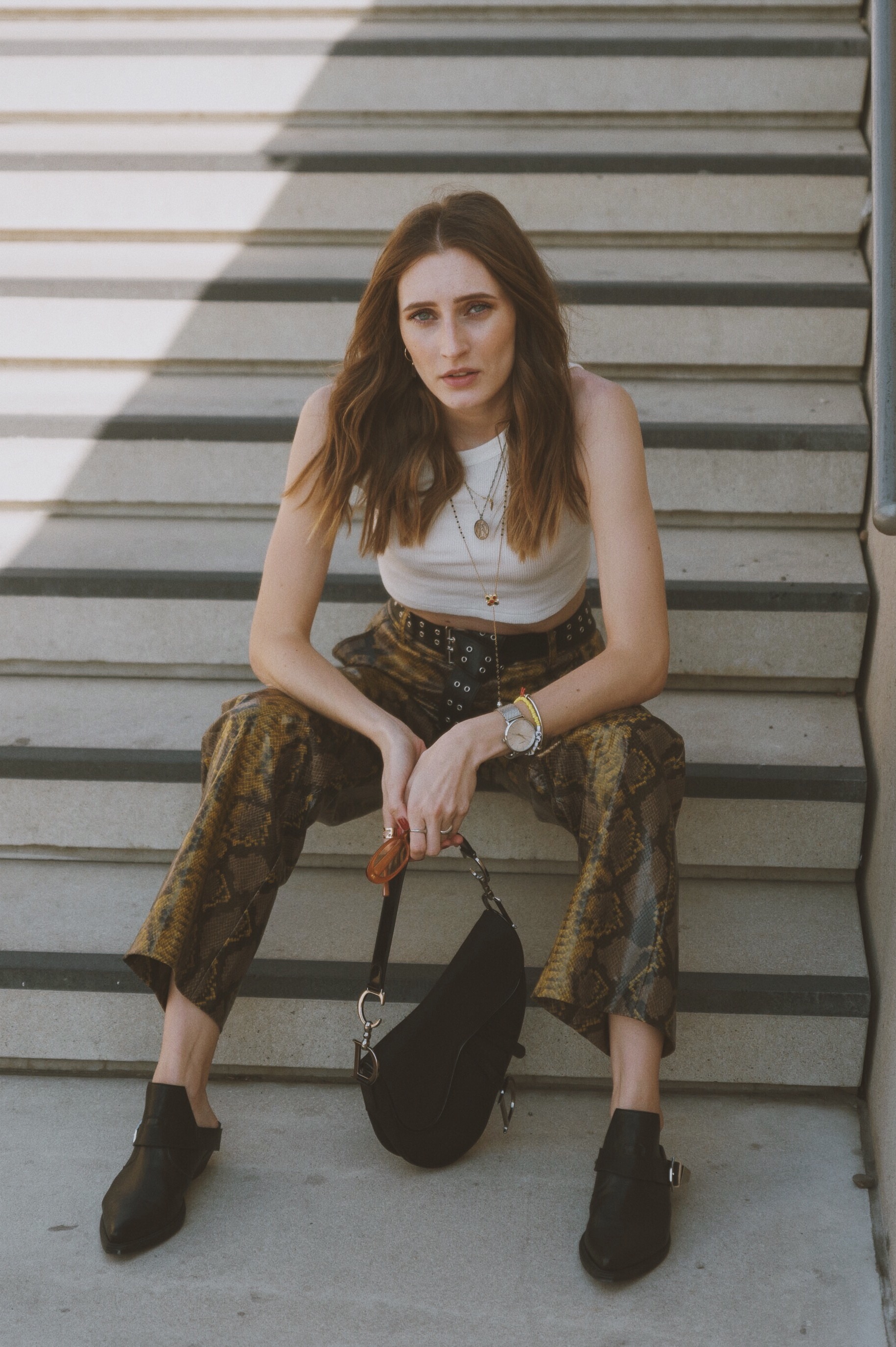 THE CALL OF THE WILD
CURRENTLY TAKING OVER MY WARDROBE
When it comes to creativity, my thoughts are usually as wild as the current fashion trends. However, my creative mojo seems to have been boiled somehow during the hot summer months. Because if there's something like a creative identity crisis, then I had it.
I knew exactly where I wanted to go with my content, only the 'how' wasn't quite clear to me yet. But one thing was crystal clear, I won't produce any more content purely for Instagram. Instead, I turned my blog upside down to really share all my passions with you here. From outfits, to my favourite music (yes there are Spotify Playlists now), to my collected quotes & lyrics. Without being 'punished' by an app for it.
STAY WILD.
So and how do I make the transition from my (past) creative crisis to the trend Animal Print. Not at all. So hey, Animal Print. Leopard, snake print and even zebra patterns, the whole safari range. I've never been a fan of stripes and dots and I never will be. That's why I'm going to stay true to the wild side of the pattern world, trend or not.
The idiot-proof beginner version of the Animal Print is undoubtedly the combination with Basics. Be it a leo blouse with jeans or snake print trousers with white basic tops. Even if you're trying, you can't do anything wrong here.
Well, I don't really see myself combining leopard with zebra in the future. But with the upcoming autumn season, it's very likely that one or the other layer, neon knit (it's a thing) or fake fur will be added. I mean, you know the drill.
---
I'M WEARING
Zara Pants, Weekday Tank Top, Vintage Dior Bag
Le Specs Sunglasses, Vintage Belt, Vic Matie Shoes
---
Was Kreativität angeht, sind meine Gedankengänge normalerweise so wild wie die aktuelle Fashion Trendlage. Allerdings wurde mein kreatives Mojo in den heißen Sommer Monaten anscheinend irgendwie abgekocht. Denn wenn es etwas wie eine kreative Identitätskrise gibt, dann hatte ich sie.
Ich wusste genau wo ich mit meinem Content hinwill, nur das 'wie' war mir noch nicht so ganz klar. Eins war jedoch kristallklar, ich werde keinen Content mehr rein für Instagram produzieren, denn dann kann ich es auch gleich sein lassen. Stattdessen habe ich meinen Blog umgekrempelt, um hier wirklich alle meine Leidenschaften mit euch teilen zu können. Von Outfits, über meine liebste Musik (ja es gibt jetzt Spotify Playlists), bis hin zu meinen gesammelten Zitaten & Lyrics. Ganz ohne von einer einer App dafür 'abgestraft' zu werden.
STAY WILD.
So und wie schaffe ich jetzt den Übergang von meiner (vergangenen) Kreativ-Krise zum Trend Thema Animal Print. Gar nicht. Also hey, Animal Print. Leoparden-, Schlangen- und sogar Zebramuster, die ganze Safari Palette. Ich war nie ein Fan von Streifen und Punkten und werde es auch nie sein. Deswegen werde ich Trend hin oder her auch weiterhin der wilden Seite der Musterwelt treu bleiben.
Die idiotensichere Einsteigervariante zum Animal Print ist wohl zweifellos die Kombination mit Basics. Sei es Leo-Bluse zu Jeans oder Snake Print Hosen, wird man momentan übrigens mit überschüttet, zu weißen Basic Tops. Selbst wenn man es drauf anlegt, kann man hier nichts falsch machen.
Gut, ich sehe mich zukünftig auch nicht wirklich Leopard mit Zebra kombinieren. Aber mit der bevorstehenden Herbstsaison, wird mit sehr hoher Wahrscheinlichkeit die ein oder andere Lage, neonfarbener Strick (it's a thing) oder Kunstfell dazu stoßen. Ich meine, ihr wisst wo der Hase langläuft.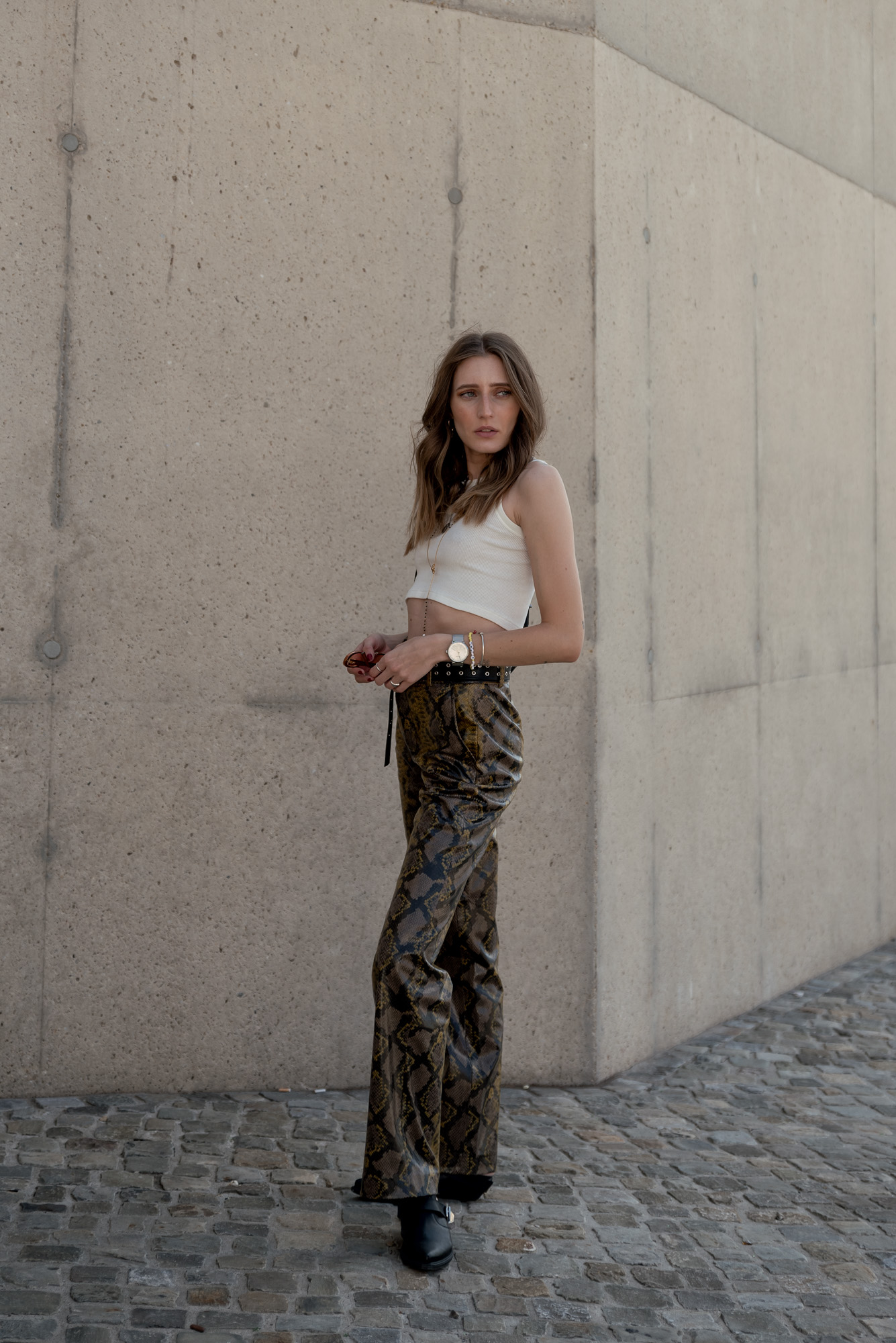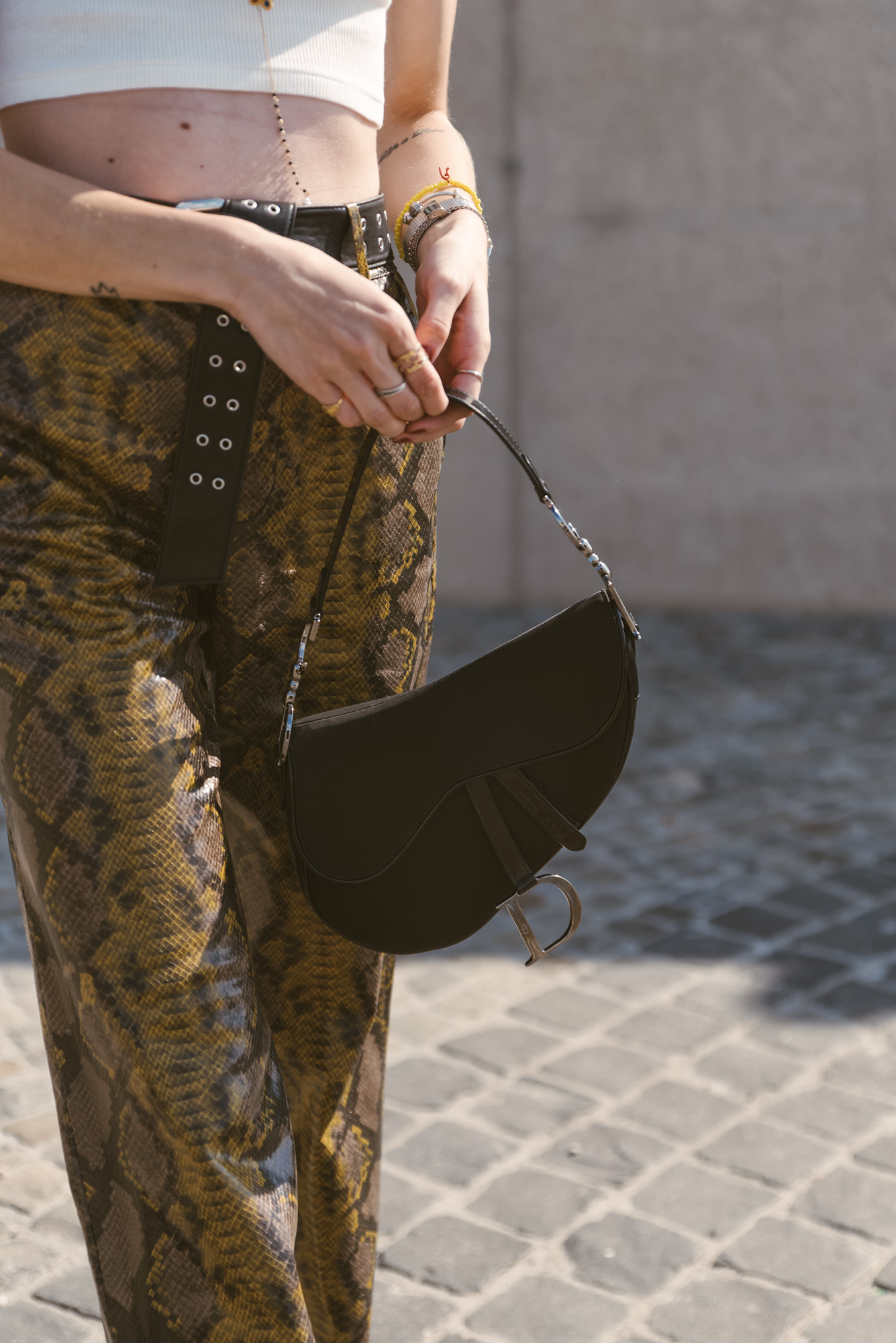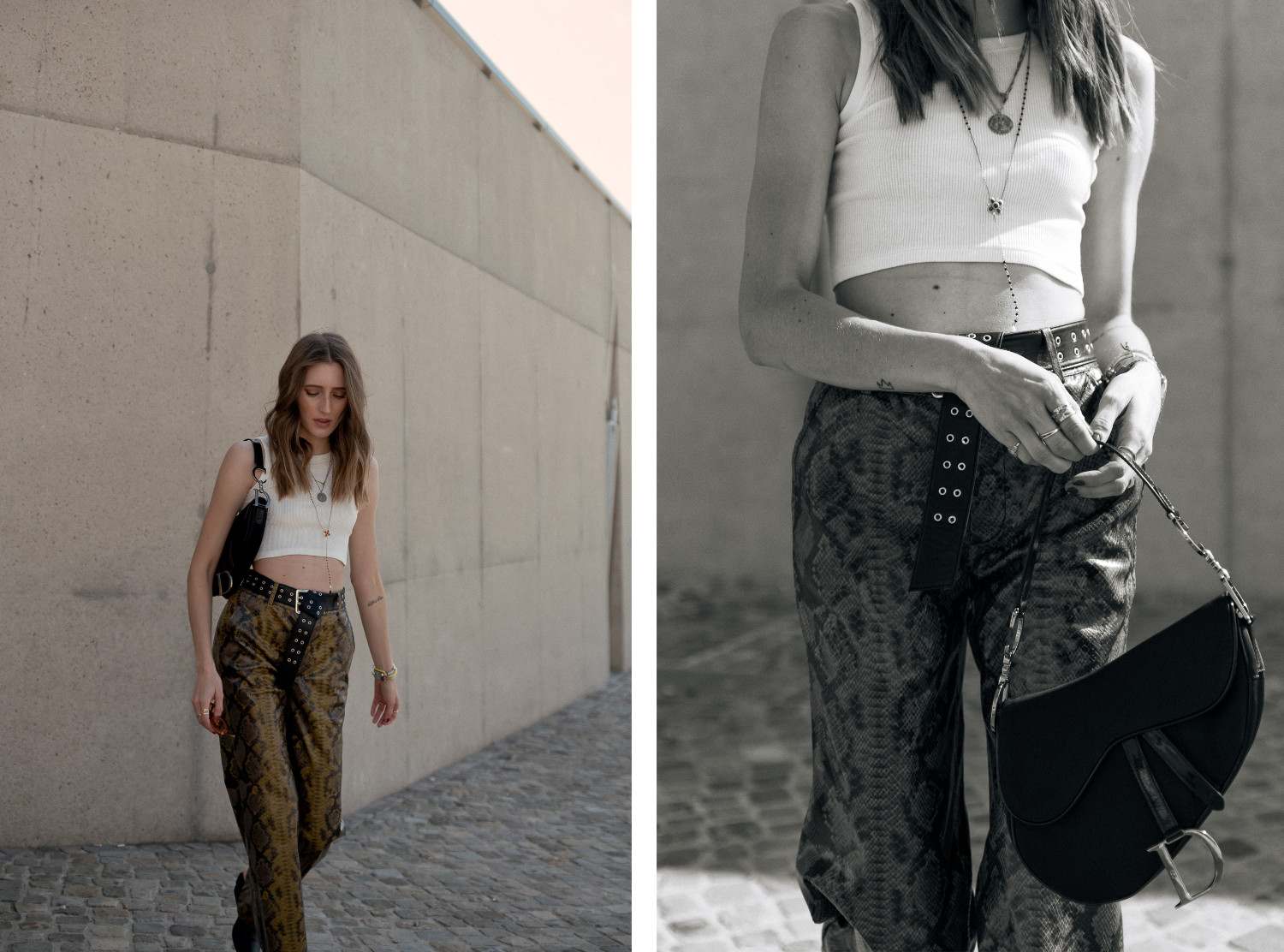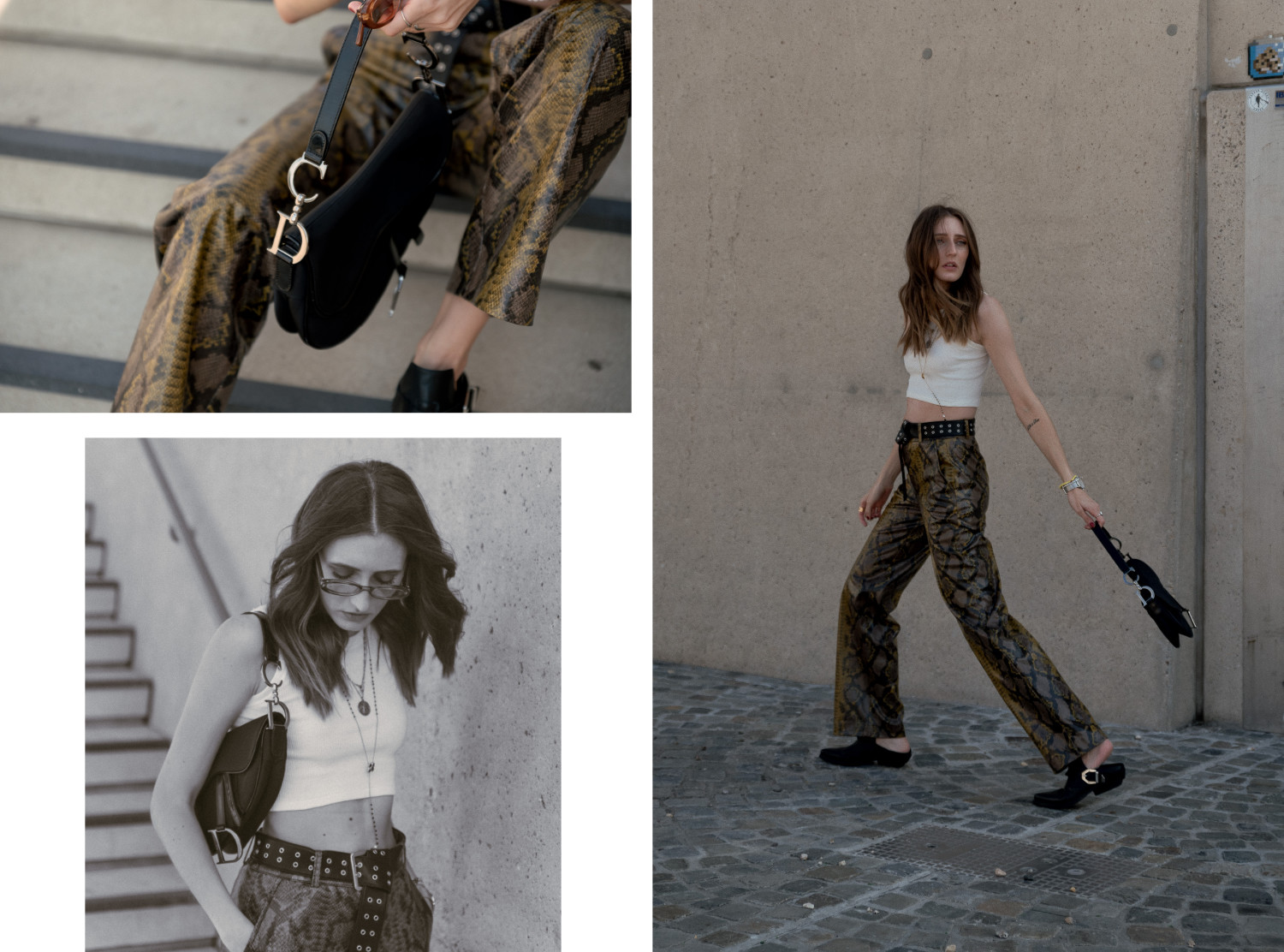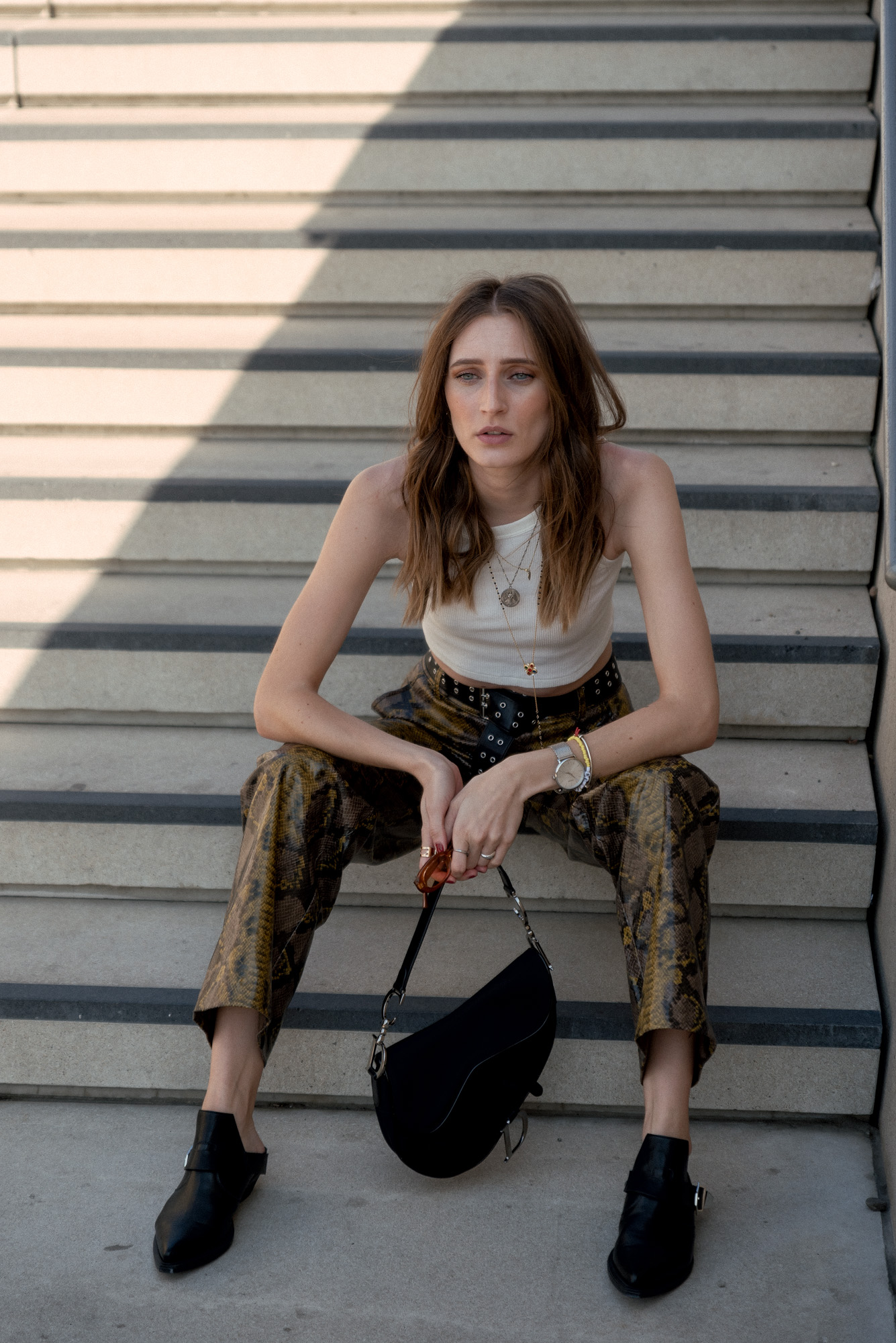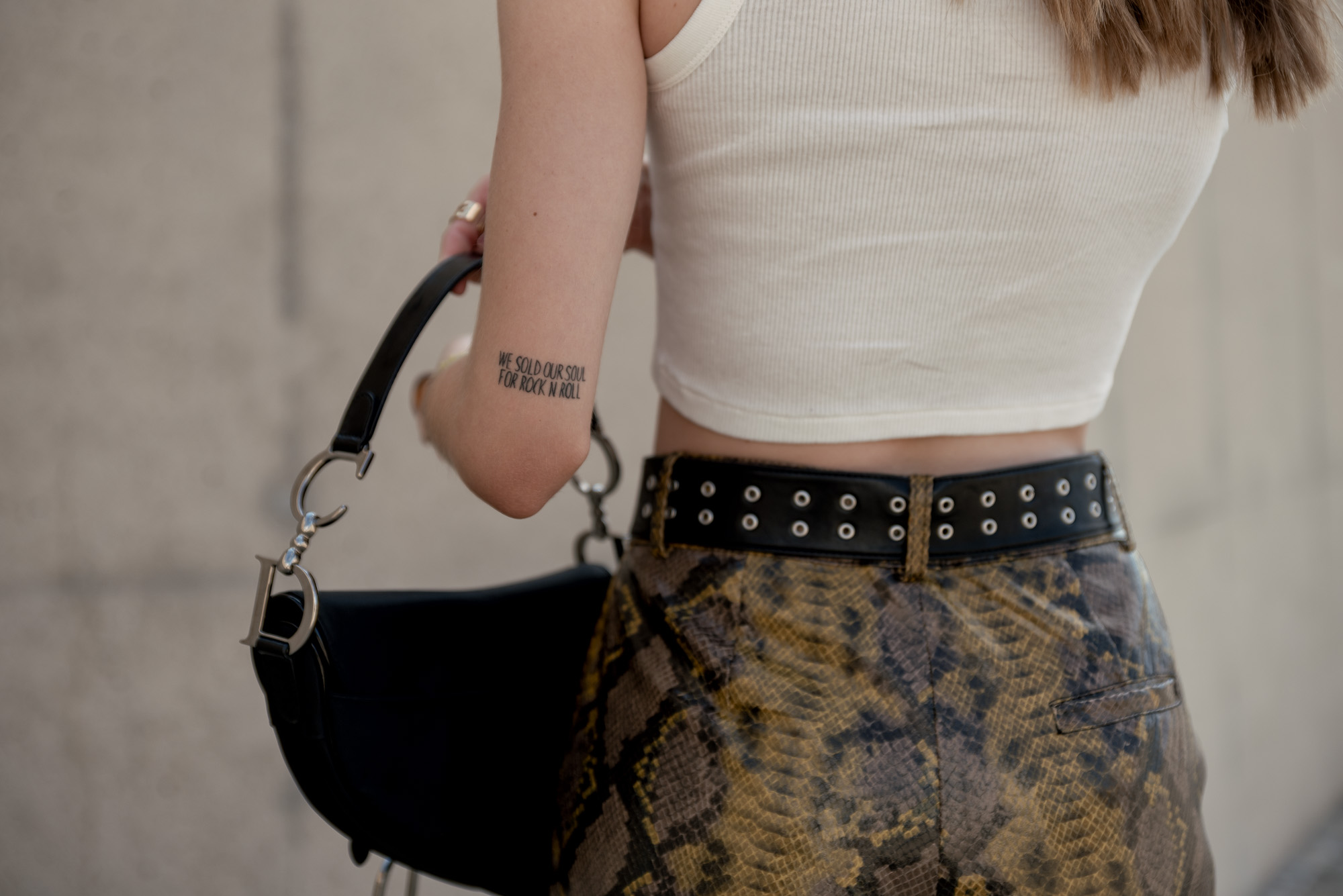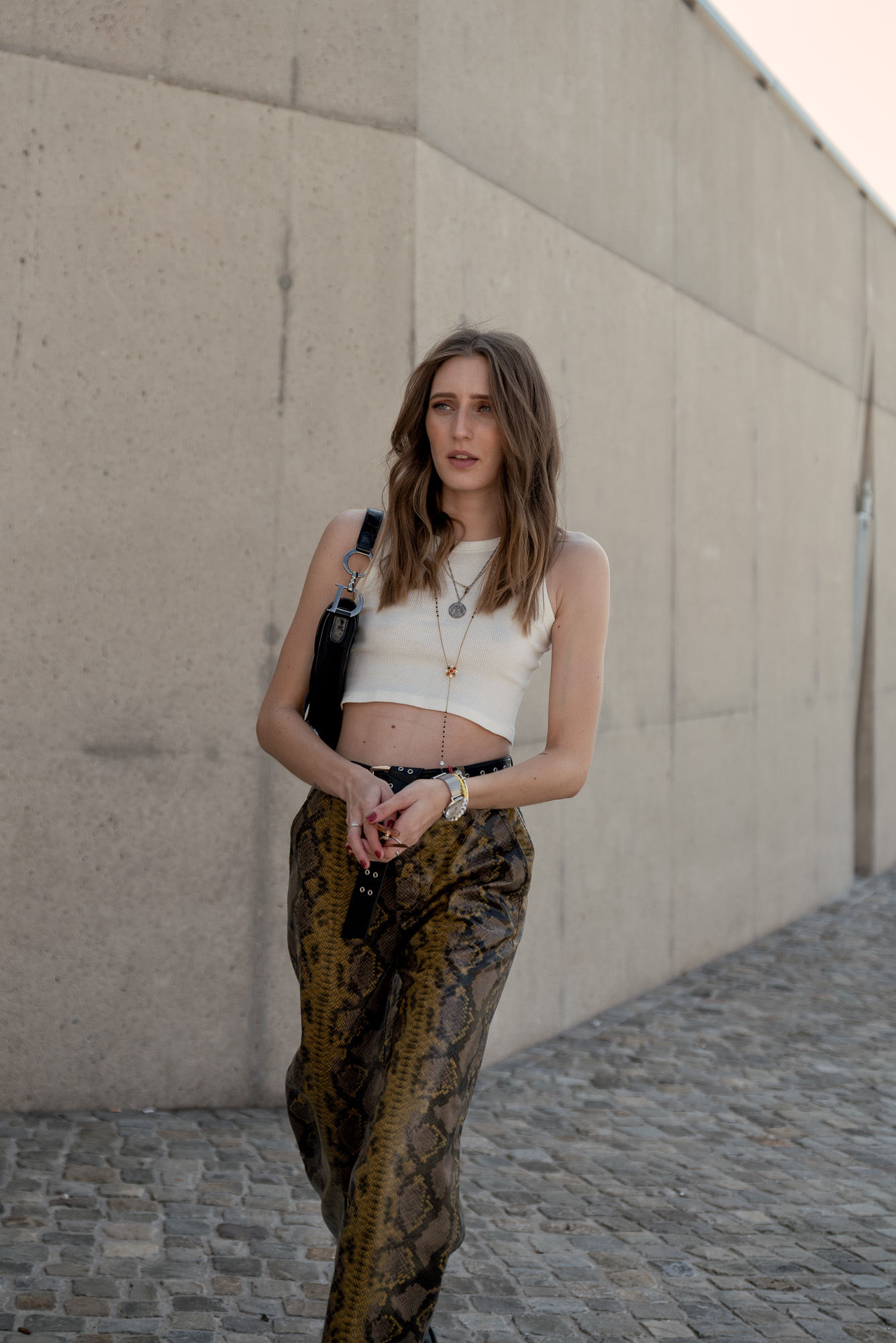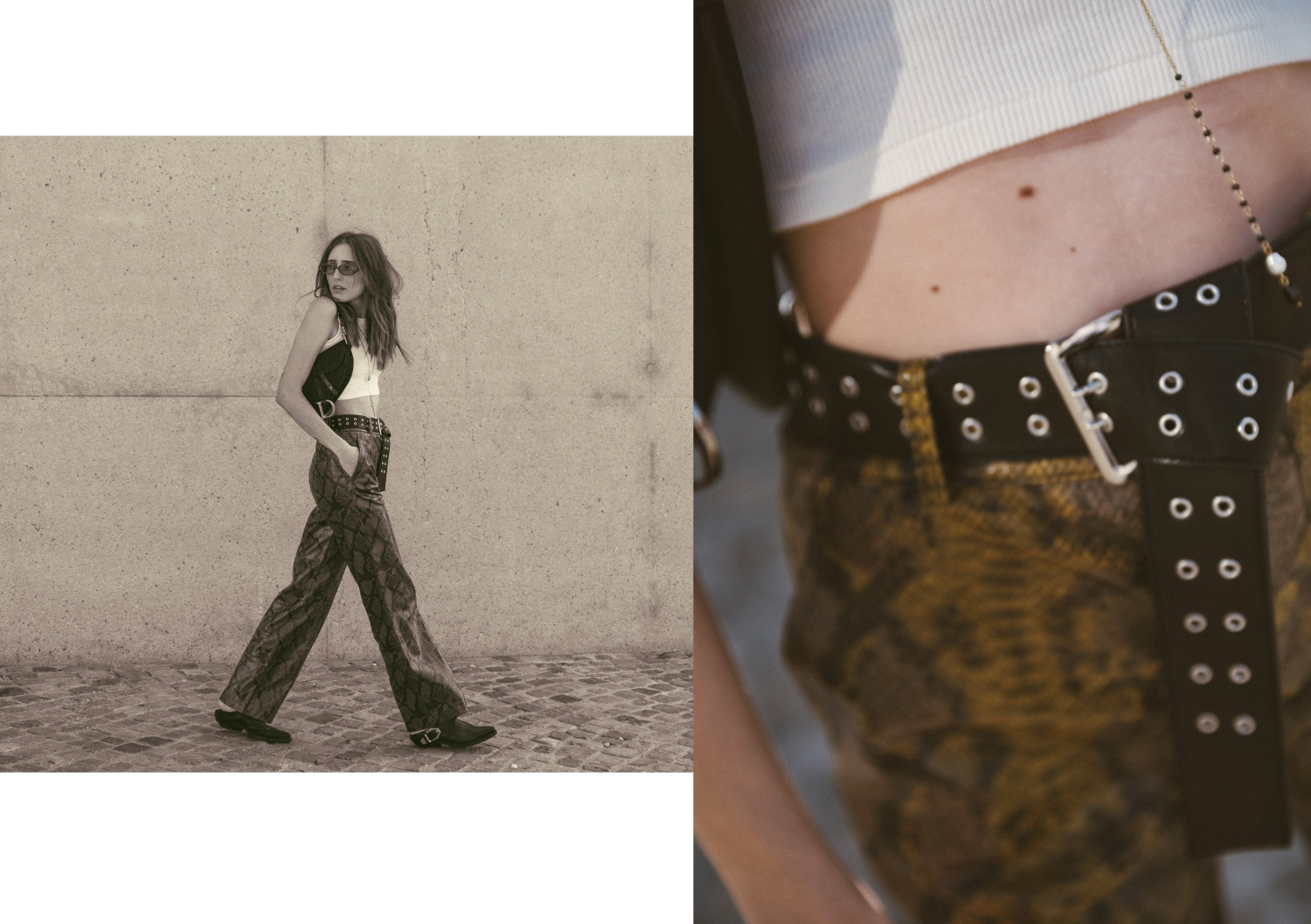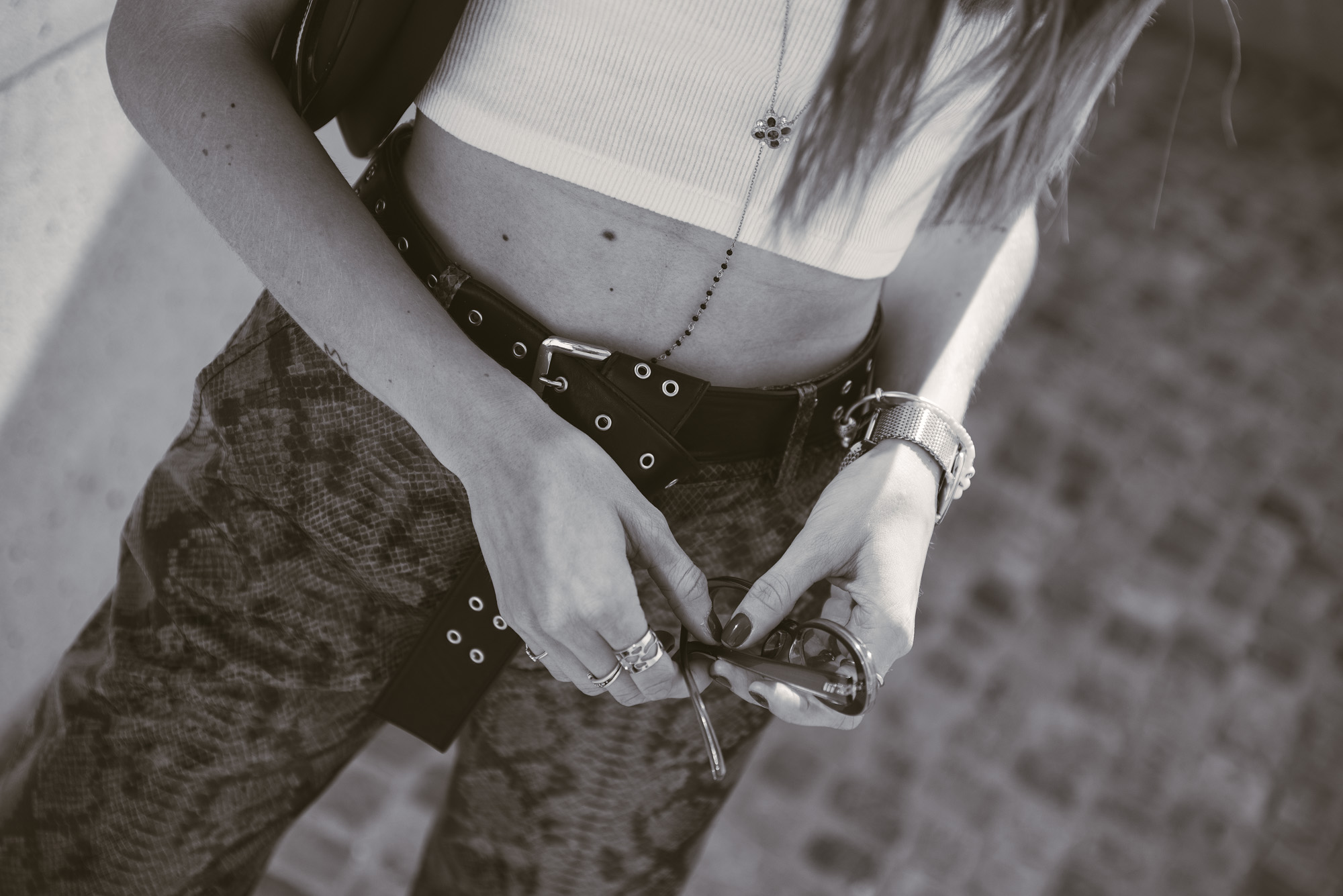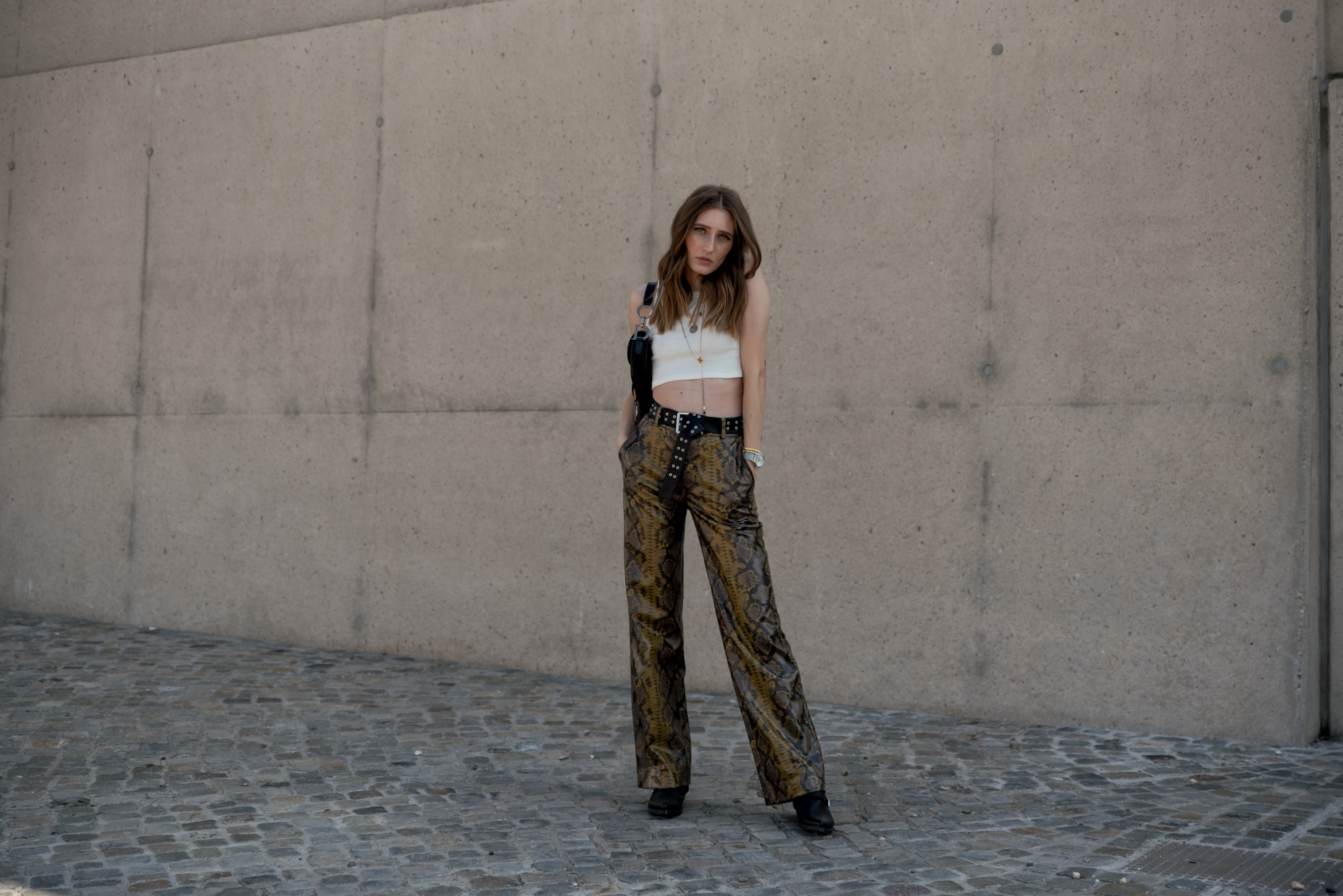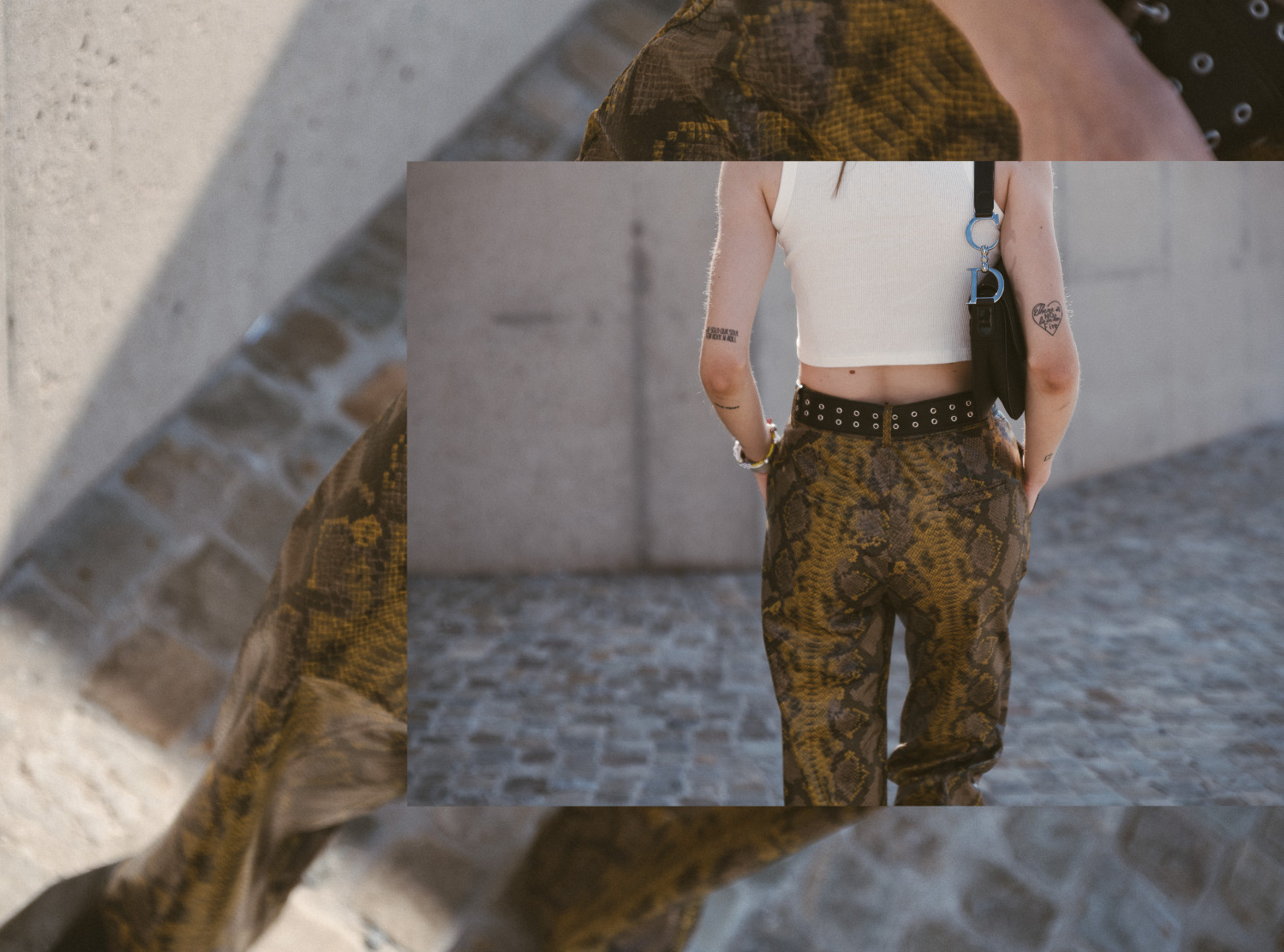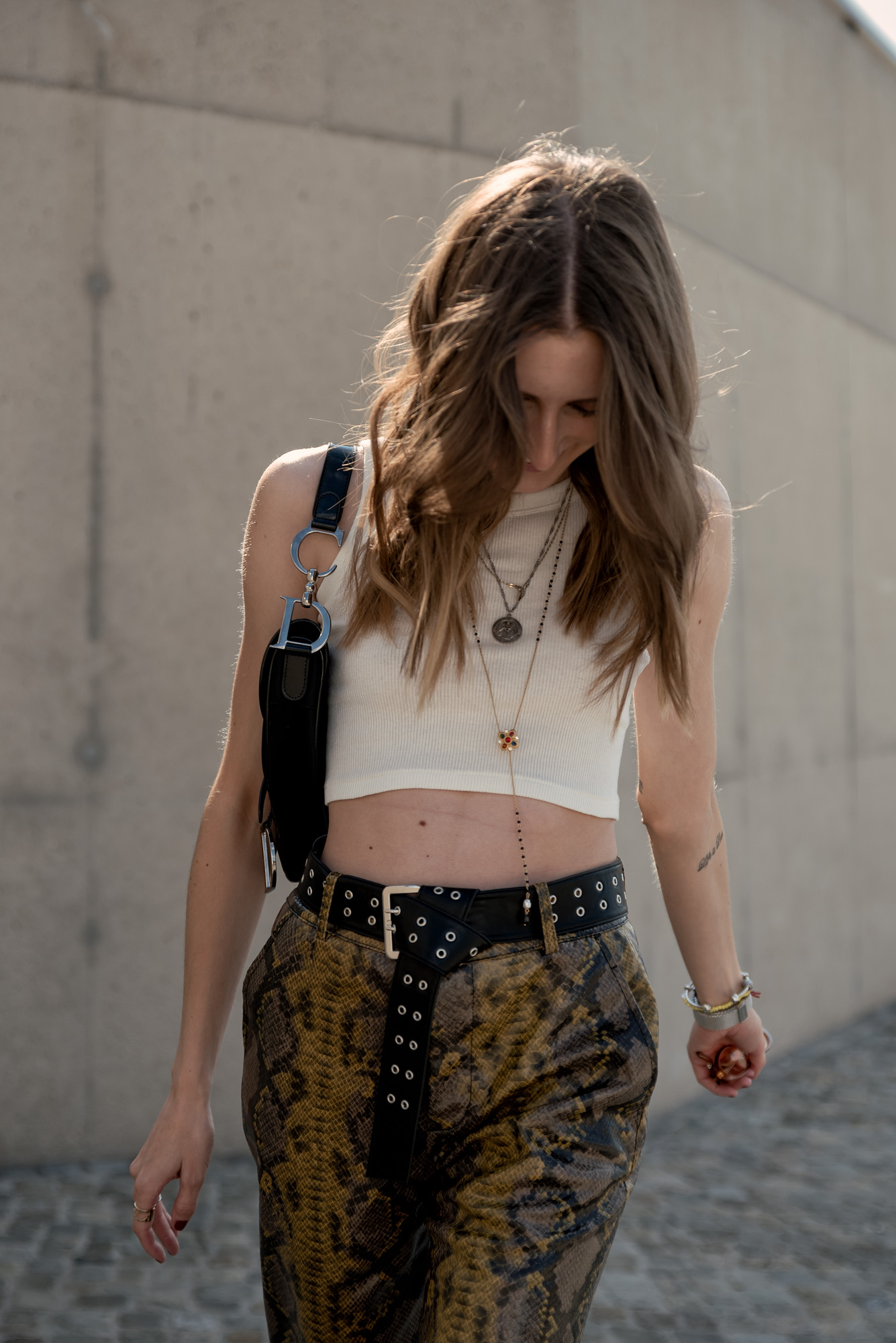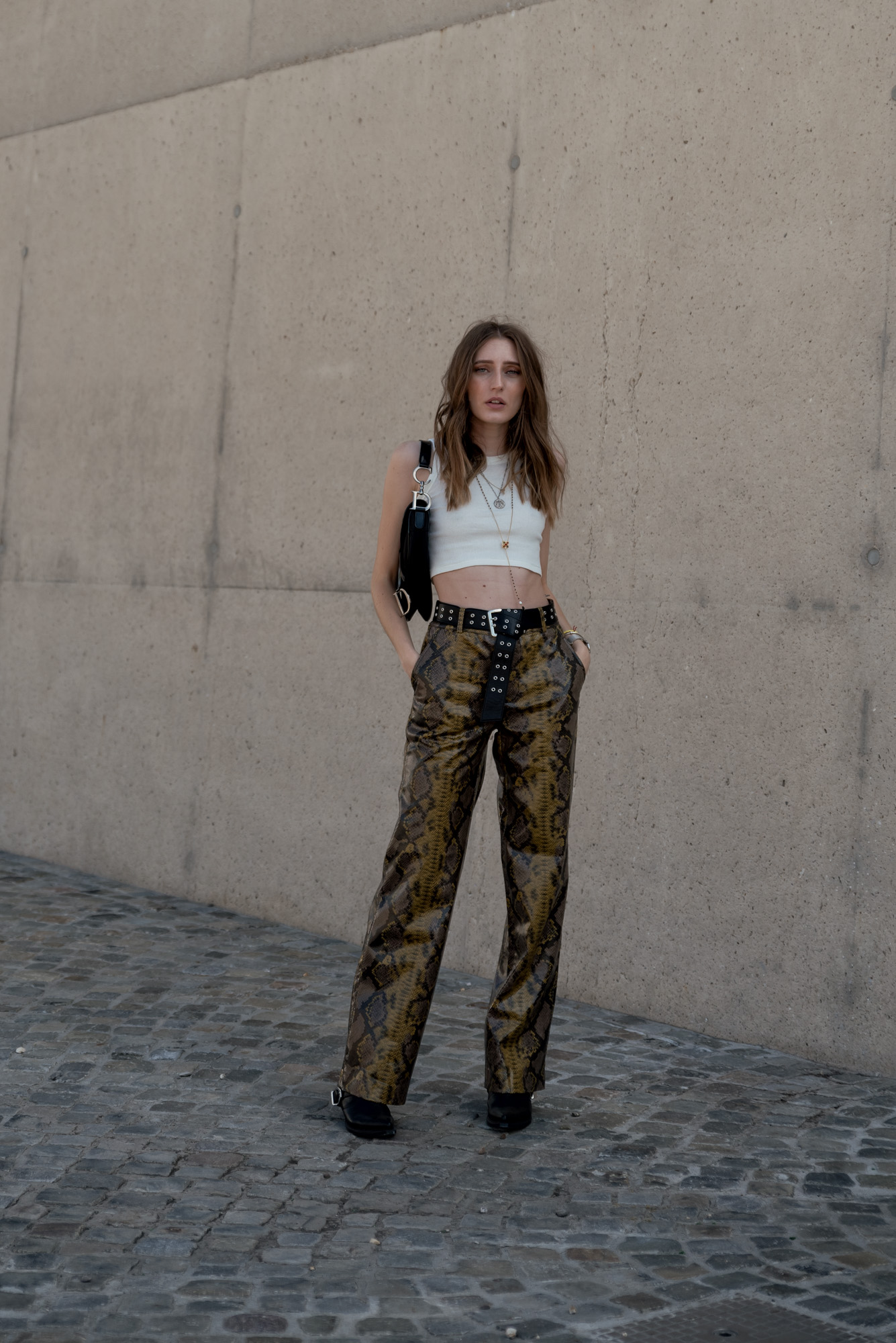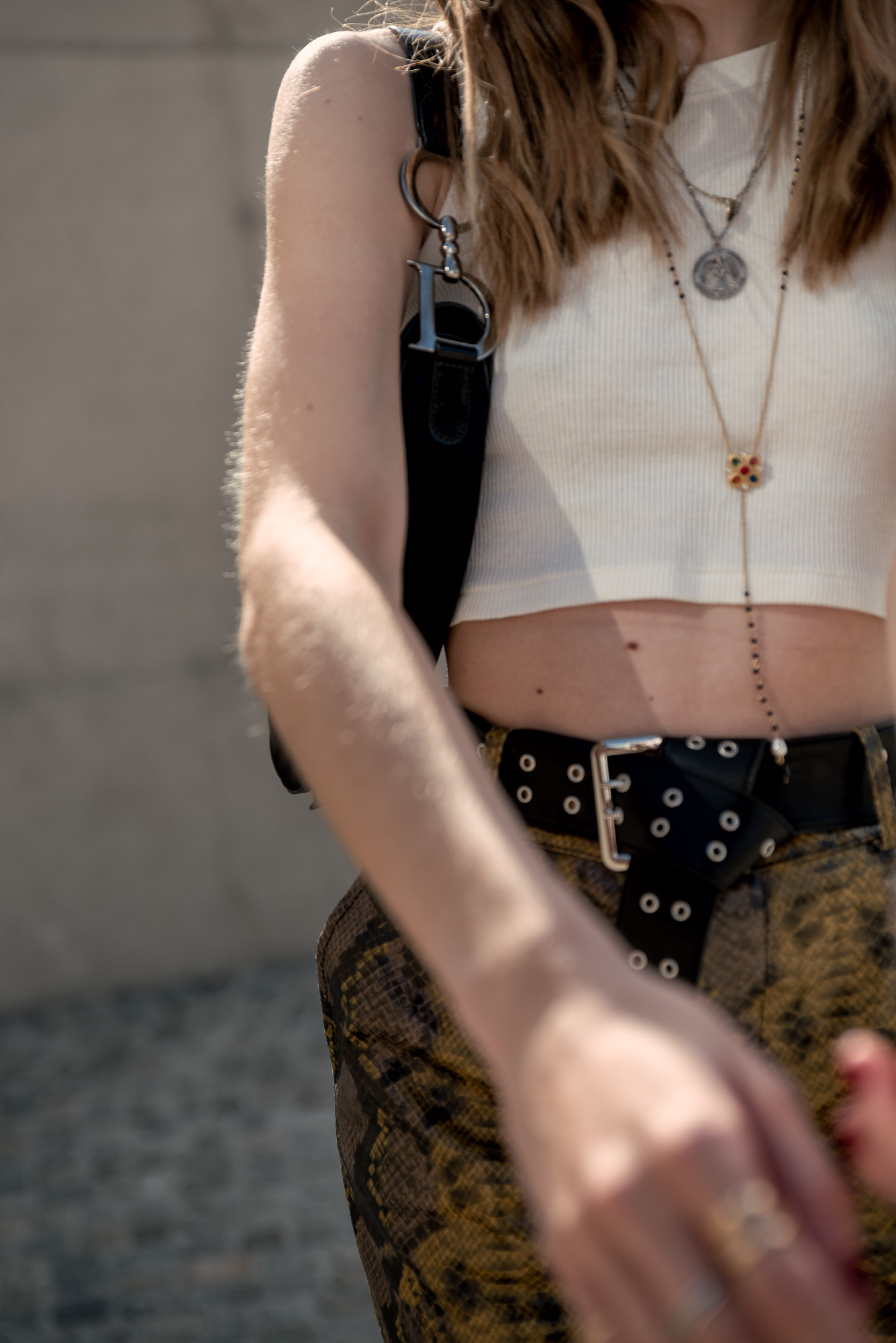 SHOP THE LOOK
Pants : Zara (here | here)
Bag : Vintage (here | here)
Top : Vintage (here | here)
Belt : Vintage (here | here)
Shoes : Vic Matié (here | here)
Sunglasses : Le Specs (here | here)
• enthält Markennennungen & Affiliate Links (not sponsored) •