SACRÉ-CŒUR DE MONTMARTRE | PARIS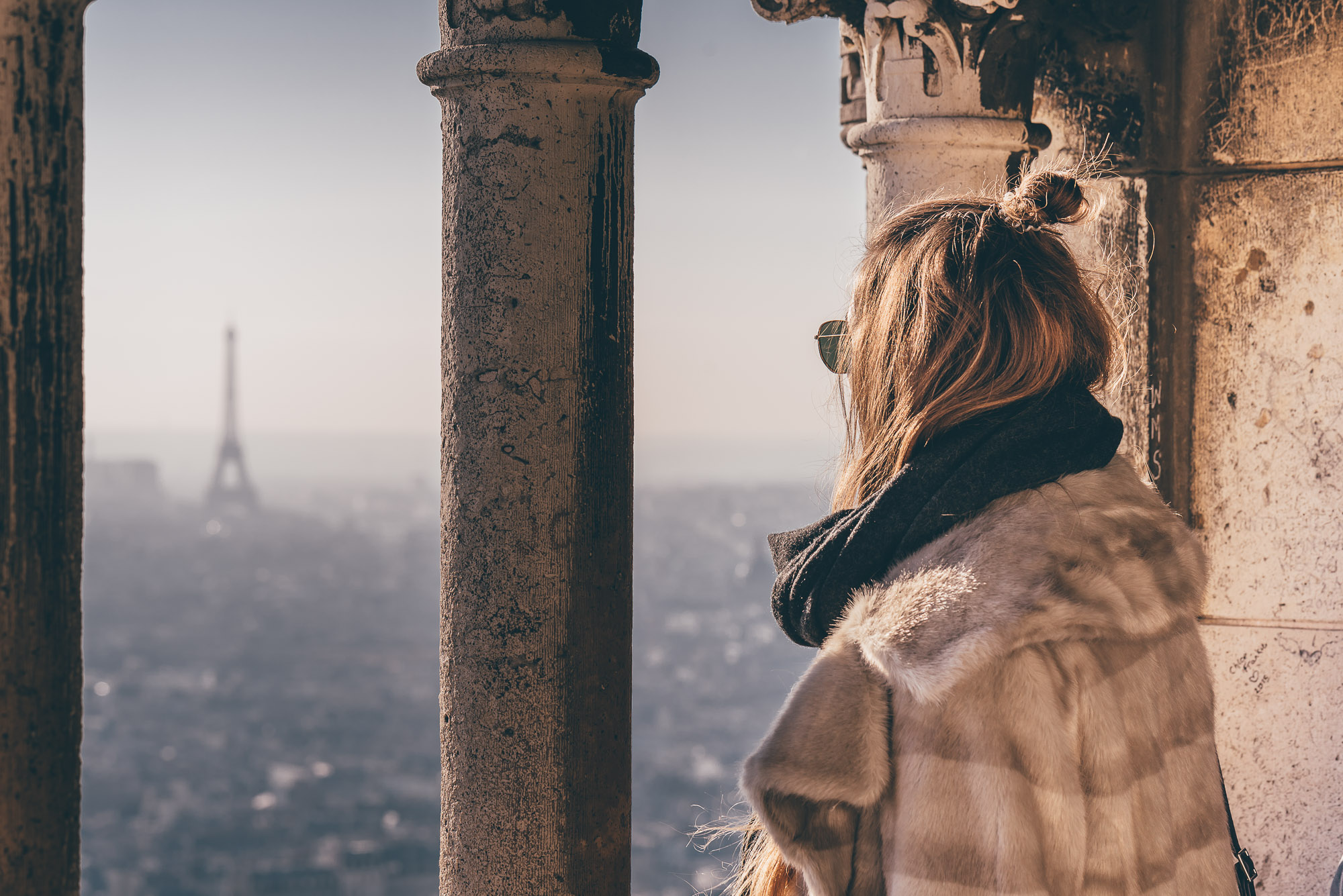 As you guys know we decided to do a super touristy trip to Paris two weeks ago, just because we're always so busy with projects that we never have time to fully enjoy a city. Since our hotel (you can read my review here) was located at the at foot of Montmartre, the highest spot in Paris, the famous basilica Sacré-Cœur de Montmartre was our first stop.
And it was the best decision, because after countless tiny steps you get the most stunning 360 degrees view over Paris. And of course you have the chance to fight for the perfect photo spot, because hey it's busy up there. My tip is to get your tickets at the ticket vending machine outdoor the Sacré-Cœur, so you don't have to wait in wait in the line (like all the others did in our case).
---
Wie ihr vielleicht schon wisst, haben Jochen und ich uns vor zwei Wochen entschieden mal einen richtigen 'Touri-Trip' nach Paris zu unternehmen, denn normalerweise sind wir immer so mit Projekten beschäftigt, dass wir die Städte immer gar nicht so richtig genießen können. Da unser Hotel, dass Grand Pigalle Hotel, quasi am Fuße des Montmartre lag, dem höchsten Punkt in Paris (da Hügel), war die berühmte Basilika Sacré-Cœur de Montmartre der erste Punkt auf unserer Liste.
Und es war eine gute Entscheidung, denn nach unzähligen engen und steilen Treppenstufen hat man eine absolut beeindruckende Rundum Aussicht auf Paris. Und darf natürlich im Anschluss mit einer Vielzahl von Touristen um den besten Fotospot rangeln. Unser Tipp ist es übrigens euch die Tickets an dem Automaten (den nämlich sonst keiner nutzt) vor dem Eingang zu kaufen, damit man nicht wie alle anderen in der Schlange vor dem Verkaufsbüdchen warten muss. Fragt mich nicht warum die das nicht gemacht haben, man konnte sämtliche Sprachen anwählen und die Tickets kosteten genauso viel.