TOP OF THE ROCK | NEW YORK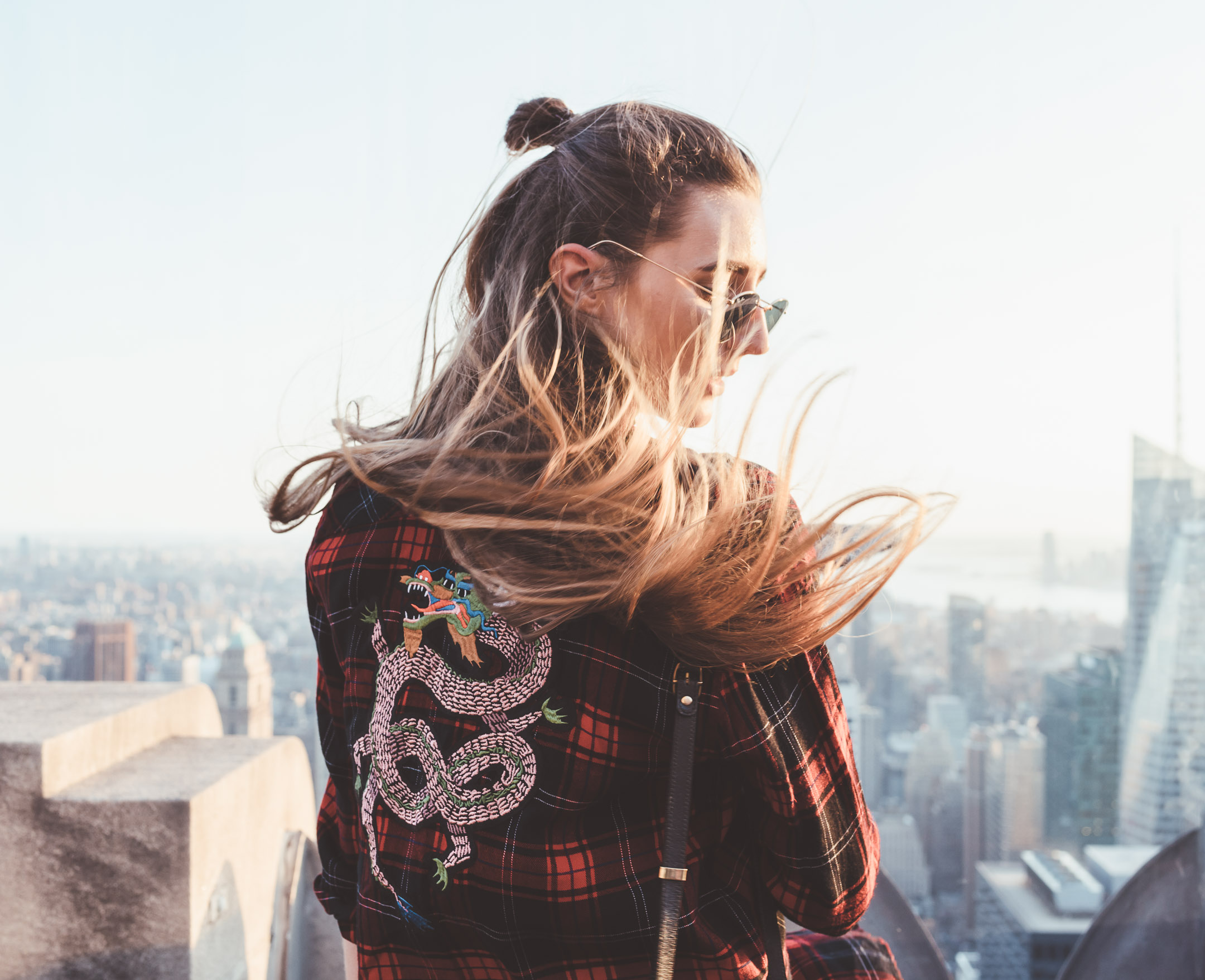 You're gold baby, solid gold.
I'm normally the biggest opponent of typical touristy sightseeing things, but when you're in New York you just have to visit the biggest attractions, one of our stops was the Rockefeller Center or like the New Yorker call it 'Top of the Rock'. There are a lot of skyscrapers where you can enjoy the view from the top (well obviously), but the ones with the best view is definitely the Rockefeller Center, since you get a 360 degree view.
With Central Park on the one side and the stunning skyline on the other, it's just breathtaking when you step out on the Observation deck, yes even when you're not the biggest fan of heights. Really it just gives you goosebumps. The best time to go up the Rockefeller Center is during sunset, I know it's just a small period of time, but when you get it right, you just get the most stunning light, but I think you get some good impressions in this post.
Best tips for visiting the Rockefeller Center:
book your tickets in advance, you can choose the date and time online (here), so you don't have to wait in a freaking long queue (don't worry you can print your tickets at the Rockefeller Center)
don't book any kind of extras, you don't need them, they just want to make more money
the best time to go is during sunset (make sure to arrive a couple of minutes before sunset, because it gets dark really fast), we checked a local weather app to find out the right time for the sunset
be prepared that this place is going to be packed and everyone is fighting for the best photo spot, so make sure you know which kind of photos you want to take since you just get a couple of seconds
for skyline photos use the slits between the glass walls, because they're not really clean 😉
---
Ich bin wahrhaftig kein Freund von typischen Touristenattraktionen, wohl eher der größte Gegner (ich denke da automatisch an Gürteltaschen und Socken in Sandalen). Allerdings ist dies in New York eine andere Nummer, denn mit der Einreise hat man sich quasi dazu verpflichtet den größten Sehenswürdigkeiten einen Besuch abzustatten, wir sind ja nicht umsonst tausende Kilometer geflogen. Einer dieser Stops war für uns das Observation Deck des Rockefeller Center oder wie die New Yorker sagen 'Top of the Rock'.
New York hat wohl genug Auswahl an Hochhäusern von denen man eine gute Sicht über die Stadt hat, aber die beste gibt es von dort, denn es gibt eine uneingeschränkte Rundumsicht. Den Central Park auf der einen Seite und die Skyline auf der anderen, was einfach nur atemberaubend, auch wenn man nicht der größte Freund von Höhen ist. Gänsehaut garantiert, versprochen. Die beste Zeit ist definitiv gegen Sonnenuntergang (siehe Tipps oben), denn das Licht ist mehr als fotogen, aber seht selbst.