Rock on ring 2018, where to begin. Because once again I became aware of the huge influence music had on my personal development and style and how important it is to let the right people into my life.
Rock am Ring gives me more than every 5 star luxury vacation on this planet. It doesn't matter if I sit on the air mattress praying for my life, because outside a Roland Emmerich suitable storm rages. I don't care, on these 5 days I am completely myself, here I am at home and happy to an almost annoying degree (which you noticed yourself even through the camera).
Rock am Ring 2018, wo fange ich nur an. Denn mir ist mal wieder bewusst geworden welch großen Einfluss Musik auf meinen persönlichen Werdegang und auch Stil hatte oder wie wichtig es ist die richtigen Menschen in sein Leben zu lassen.
Rock am Ring gibt mir mehr als jeder 5 Sterne Luxus Urlaub auf diesem Planeten. Ganz egal ob ich mal wieder um mein Leben betend auf der Luftmatratze sitze, weil draußen ein Roland Emmerich taugliches Unwetter tobt oder man auf Dixiklos Zirkusähnliche Einlagen hinlegen muss, um nicht in Kontakt mit 'Fremdkörpern' zu kommen. Ganz egal, an diesen 5 Tagen bin ich vollkommen ich selbst, hier bin ich zu Hause und bis zu einem fast nervigen Grad glücklich (was ihr selbst durch die Kamera gemerkt habt).
---
I'M WEARING
Topshop Star Pants, Asos Denim Jacket, Vintage Camouflage Jacket,
Urban Outfitters Belt Bag, Vintage T-Shirt Dress, Asos Sunglasses
---
WE SOLD OUR SOUL FOR ROCK AND ROLL
First things first, the music. The reason why I always have a negative attitude towards Coachella is that they care more about the VIP pool parties and designer outfits than the music. Since music is so important in my life, I was almost ecstatic to see some of my favourite bands live again this year.
Whether it's my personal background or clothing style, Heavy Metal and Rock music has the biggest influence on me. I can't explain it, this music just gives me something.
First things first, die Musik. Der Grund warum ich Coachella immer wieder negativ gegenüberstehe, denn hier wird sich mehr um die VIP Poolpartys und Designer Outfits geschert als um die Musik. Da Musik für mich einen enorm hohen Stellenwert im Leben hat, war ich auch dieses Jahr wieder nahezu ekstatisch, einige meiner liebsten Bands live zu sehen.
Sei es mein persönlicher Werdegang oder Kleidungsstil, Heavy Metal und Rockmusik hat hier den größten Einfluss auf mich. Ich kann es nicht erklären, diese Musik gibt mir einfach etwas. Leider waren dieses Jahr die Headliner für meinen Musikgeschmack etwas dünn besetzt (ich bin da 'auf die Fresse' Heavy Metal).
Stone Sour
That's why I made jumps of joy on the way to the Stone Sour gig, because these guys are right up my street (finest Metal). Especially Corey Taylor (by the way also lead singer of Slipknot) sang/shouted his way into my heart a long time ago. Vocally the man is simply unbeatable and of course he wore a Judas Priest Top, as if I could not love this man even more.
Deswegen habe ich auf dem Weg zum Stone Sour Auftritt Freudensprünge gemacht, denn diese Jungs sind right up my street (feinster Metal). Besonders Corey Taylor (übrigens auch Leadsänger von Slipknot) hat sich schon vor einer Ewigkeit seinen Weg in mein Herz gesungen/gebrüllt. Stimmlich ist der Mann einfach unschlagbar und natürlich trug er dann auch noch ein Judas Priest Top, als könnte ich diesen Mann nicht mehr lieben.
Parkway Drive
1-2 numbers harder, Parkway Drive. And here I also have to admit a slight (strong) love for the lead singer. I really have to say, I was completely speechless of this performance, even bigger bands don't deliver such a  stunning show. This concert was also the cause of my voice's death.
1-2 Nummern härter und ebenfalls täglich bei mir im Einsatz, Parkway Drive. Und auch hier muss ich mir eine leichte (starke) Verliebtheit zum Leadsänger eingestehen. Ich muss wirklich sagen, ich war komplett sprachlos von diesem Auftritt, so eine Show liefern selbst größere Bands nicht ab. Dieses Konzert war auch übrigens die Todesursache meiner Stimme.
Foo Fighters
I don't know how to put this performance into words. I'm not going into detail about my feelings for Dave Grohl and Taylor Hawkins, you can imagine. Since Dave Grohl had a cold and was vocal struck (I would undoubtedly have loved to brew him a tea), the performance was marked by many instrumental interludes. Which meant that at some point I only stood there with tears in my eyes because I couldn't believe to witness such gifted guitar and drum solos. I can't explain it, I get very emotional about Rock'n'Roll.
Ich weiß gar nicht, wie ich diesen Auftritt in Worte fassen soll. Ich werde jetzt nicht weiter auf meine Gefühle zu Dave Grohl und Taylor Hawkins eingehen, ihr könnt es euch denken. Da Dave Grohl erkältet und stimmlich angeschlagen war (ich hätte ihm ohne Frage sehr gerne einen Salbeitee aufgebrüht), war der Auftritt von vielen instrumentalen Einlagen geprägt. Was dazu führte, dass ich irgendwann nur noch mit Tränen in den Augen dastand, da ich es nicht fassen konnte, Zeuge solch begnadeten Gitarren- und Schlagzeugsolos werden zu dürfen. Ich kann es nicht erklären, ich werde sehr emotional bei Rock'n'Roll.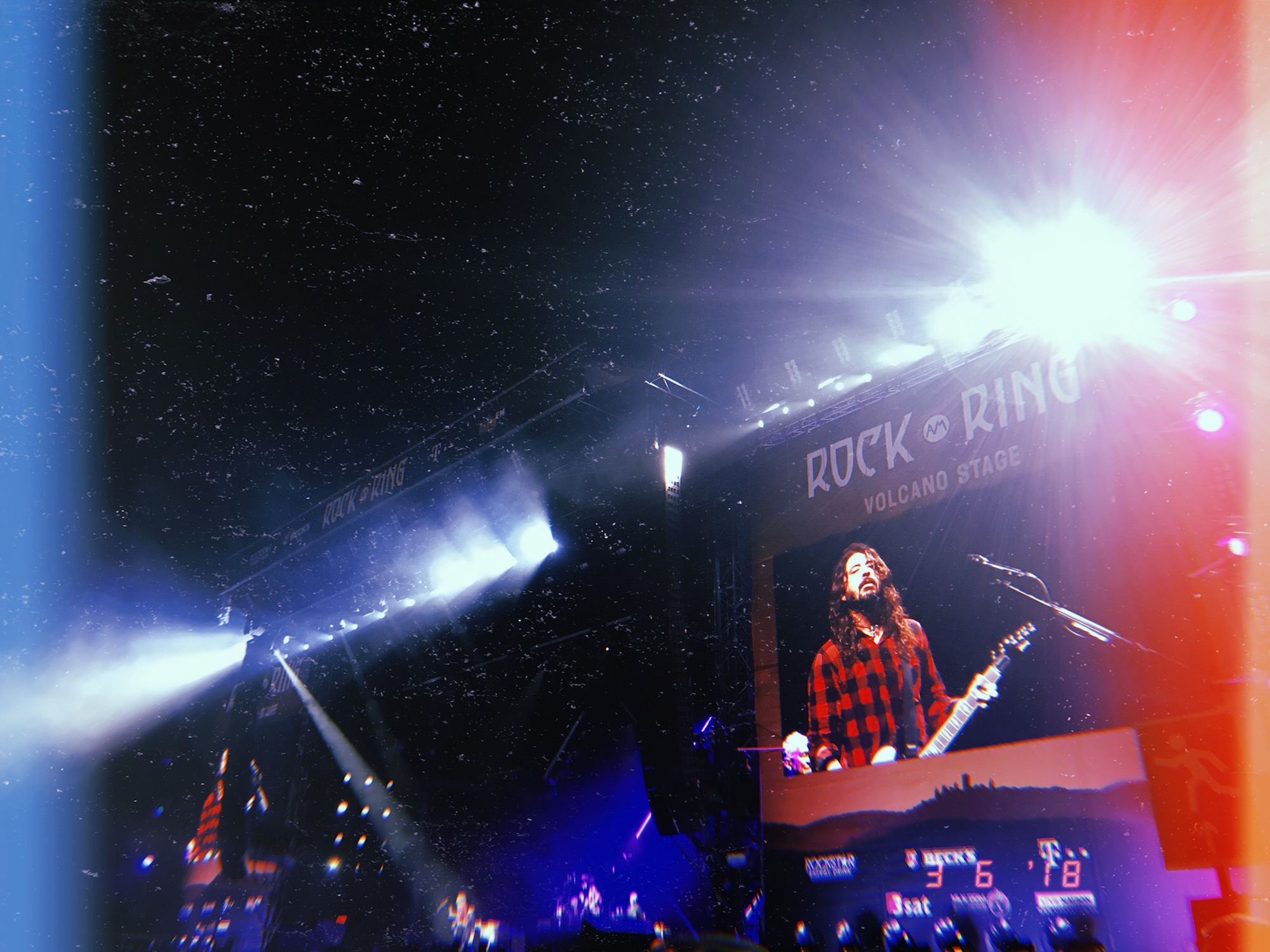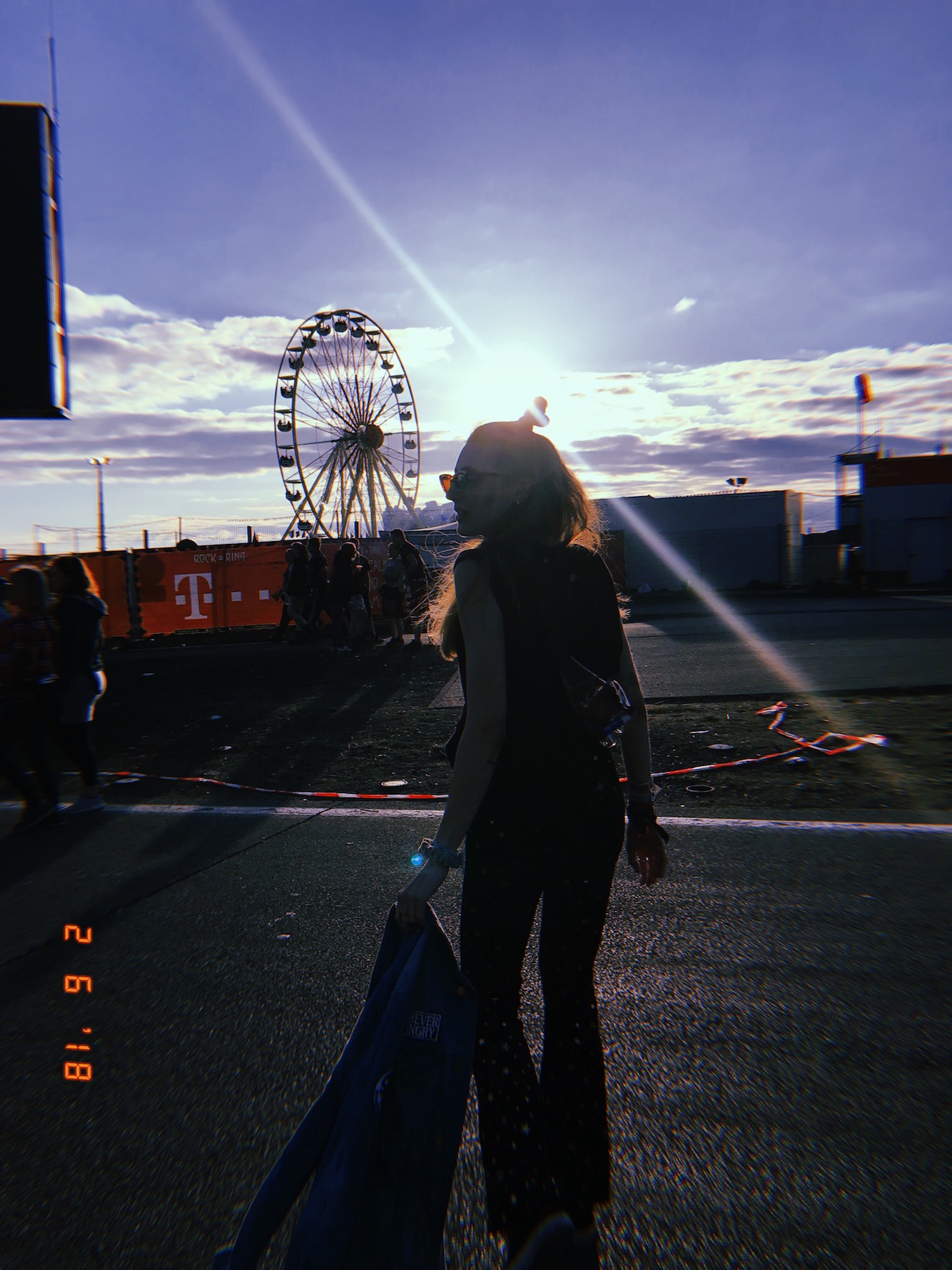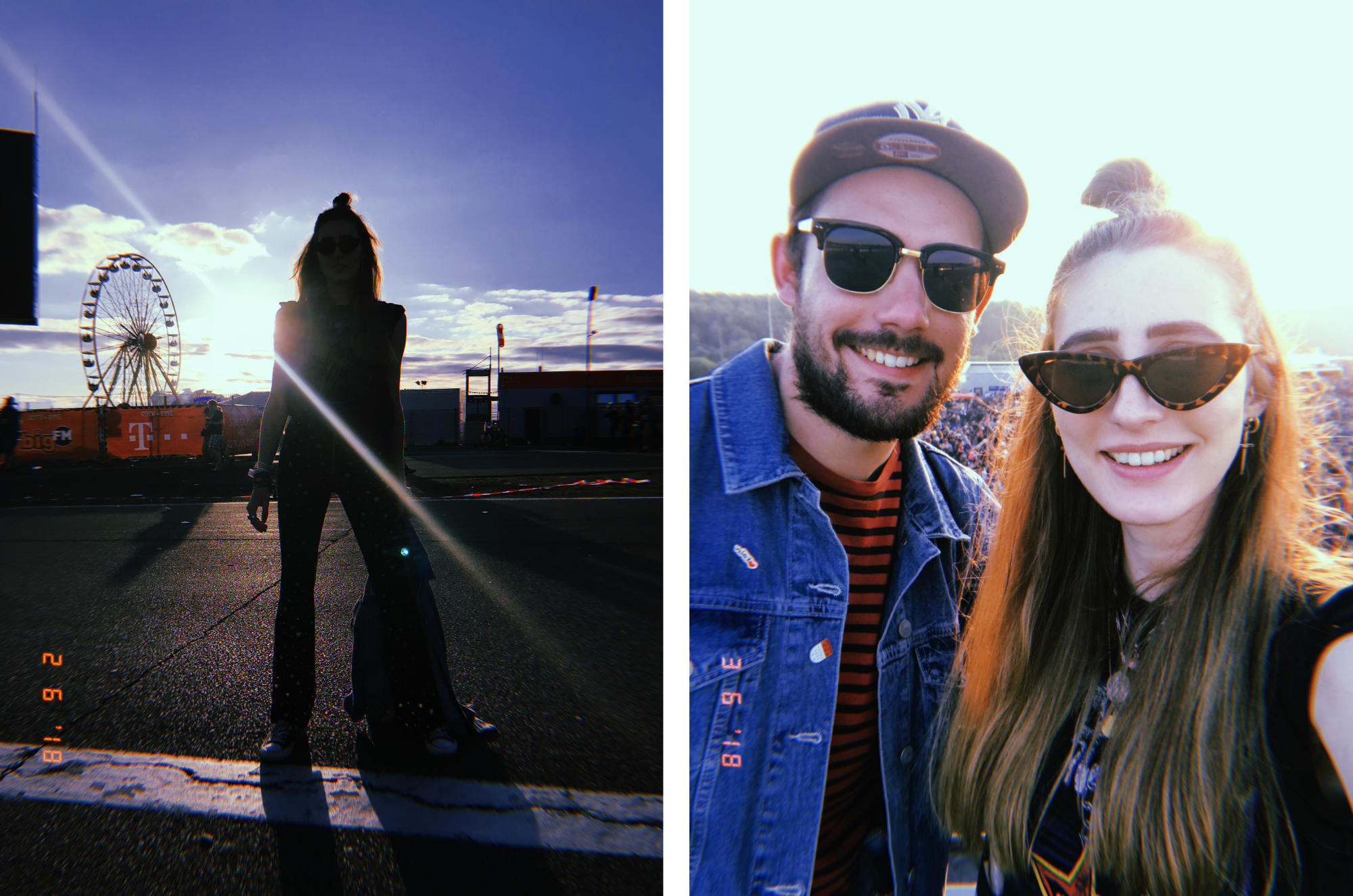 LIDL LOVE
By the way, a lot of love for the Lidl Rock-Shop. Because only a few minutes away from our campsite, this was the shopping paradise, food, snacks, cold drinks or the necessary camping equipment. Just the fact that heavy metal was playing all the time and the beer was available on pallets ice-cooled, it was a blast. It's a huge spectacle every time. Even a super fancy breakfast is no problem.
Übrigens auch wieder ganz viel Liebe für den Lidl Rock-Shop. Denn nur wenige Gehminuten von unserem Campingplatz entfernt, war dies das Einkaufsparadies vor Ort, egal ob das leibliche Wohl oder die nötige Campingausrüstung. Allein die Tatsache, dass die ganze Zeit laut Heavy Metal lief und das Bier palettenweise eisgekühlt erhältlich war, muss man dazu noch mehr sagen. Es ist jedes Mal aufs Neue ein riesiges Spektakel. Sogar einem Sektfrühstück sind hier keine Grenzen gesetzt.
THE MEANING OF FRIENDSHIP
Another thing I realized once again. Because I've always had a very difficult relationship with friendship. I am a loner and have therefore always found it very difficult to keep up with a large circle of friends. Until I realized that this wasn't even necessary. Because at some point these 10 people come into your life, who just give you everything and even more and the rest seems unimportant. People who make you laugh tears. People with whom there is such familiarity already after hour one that you can tell yourself everything (or compare where you sweat most right now).
Also a lot of love for our tent neighbours, who immediately welcomed Jochen and me although they didn't know us and made sure that I couldn't get out of laughter already during 'breakfast' (first beer).
---
Eine weitere Sache, die mir mal wieder bewusst wurde. Denn ich hatte immer eine sehr schwierige Beziehung zum Thema Freundschaft. Ich bin ein Einzelgänger und habe mich daher immer sehr schwer getan einen großen Freundeskreis aufrecht zu erhalten. Bis mir bewusst wurde, dass dies auch gar nicht nötig ist. Denn irgendwann kommen diese 10 Menschen in dein Leben, die dir einfach alles und noch mehr geben und der Rest unwichtig erscheint. Menschen die dich so zum Lachen bringen, dass du am nächsten Tag Muskelkater hast. Menschen mit denen bereits nach Stunde eins eine solche Vertrautheit herrscht, dass man sich alles erzählen kann (oder vergleichen kann an welcher Stelle man grad am meisten schwitzt).
Auch ganz viel Liebe für unsere Zeltnachbarn, die Jochen und mich obwohl sie uns nicht kannten, sofort mit aufgenommen haben und dafür gesorgt haben, dass ich bereits beim 'Frühstücken' (erstes Bier) nicht mehr aus dem Lachen rauskam.