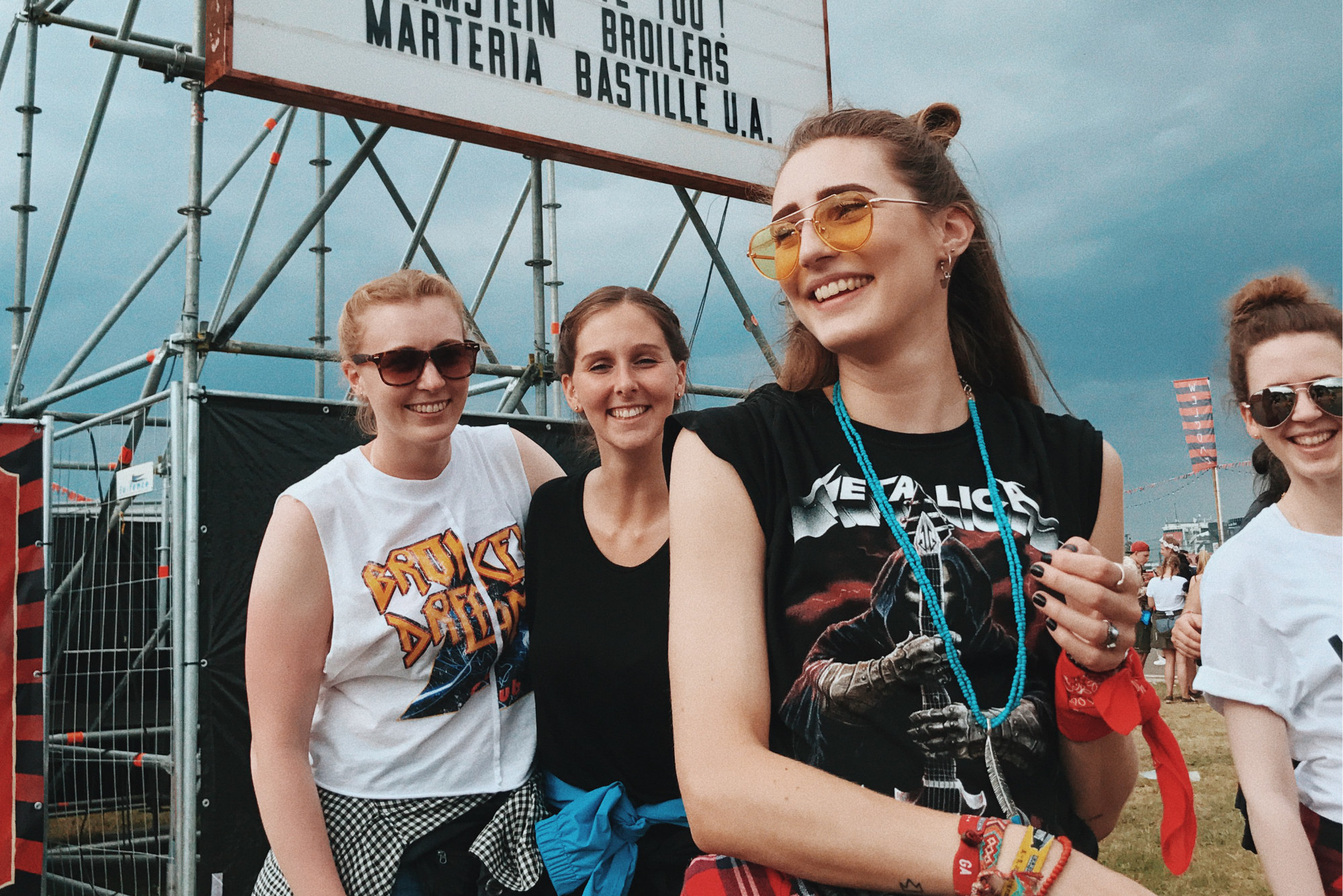 It's Rock am Ring when you weren't able to see one of your favorite bands (Rammstein) again, when you used two rolls of tape and when the love always wins, even when there's a terror warning (luckily nothing happened).
I'm honest, I haven't showered for 5 days, haven't washed my hands a lot and on the last day I was probably 50% beer and 50% dry shampoo, but I wouldn't swap any minute of it. Because the people I shared these days with, have just so much love to give, that you will always believe in the good.
Even though we had a really weird day with this terror warning, the last weekend were the most carefree days of my life. Thanks to the people, people I always loved and people I just met at Rock am Ring and of course because of the music. System of a down was just beyond everything! So stay wild, rock on & always love each other. The Good will always win!
---
Rock am Ring ist, wenn man eine seiner Lieblingsbands (Rammstein) schon wieder nicht sehen konnte, wenn man an vier Tagen zwei Rollen Klebeband verbraucht und trotz 'terroristischer Gefährdungslage' die Liebe im Vordergrund steht.
Ich gebe es zu, ich habe 5 Tage lang nicht geduscht, mir definitiv viel zu selten die Hände gewaschen und bestand gegen Ende hin nur noch aus 50% Bier und 50% Trockenshampoo, aber ich würde keine Minute davon eintauschen. Die Menschen mit denen ich diese Tage geteilt habe, haben einfach so viel Liebe zu geben, dass es unmöglich ist nicht mehr an das Gute auf der Welt zu glauben (ich liebe euch!).
Das es trotz (entschärfter/falscher/was auch immer) 'Terrorwarnung' die unbeschwertesten Tage meines Lebens waren spricht wohl für Rock am Ring und das kann kaum am lauwarmen Dosenbier liegen. Es liegt viel mehr an den Menschen, fremden Menschen denen man vorher noch nie begegnet ist, aber mit einer Selbstverständlichkeit ein Steak für sie mitgrillt. Und nicht zu vergessen der Musik und zwar die Musik die mir noch jeden Tag gerettet hat. System of a Down ripped our asses off!!! Stay Wild, rock on & always love each other! The Good will always win!