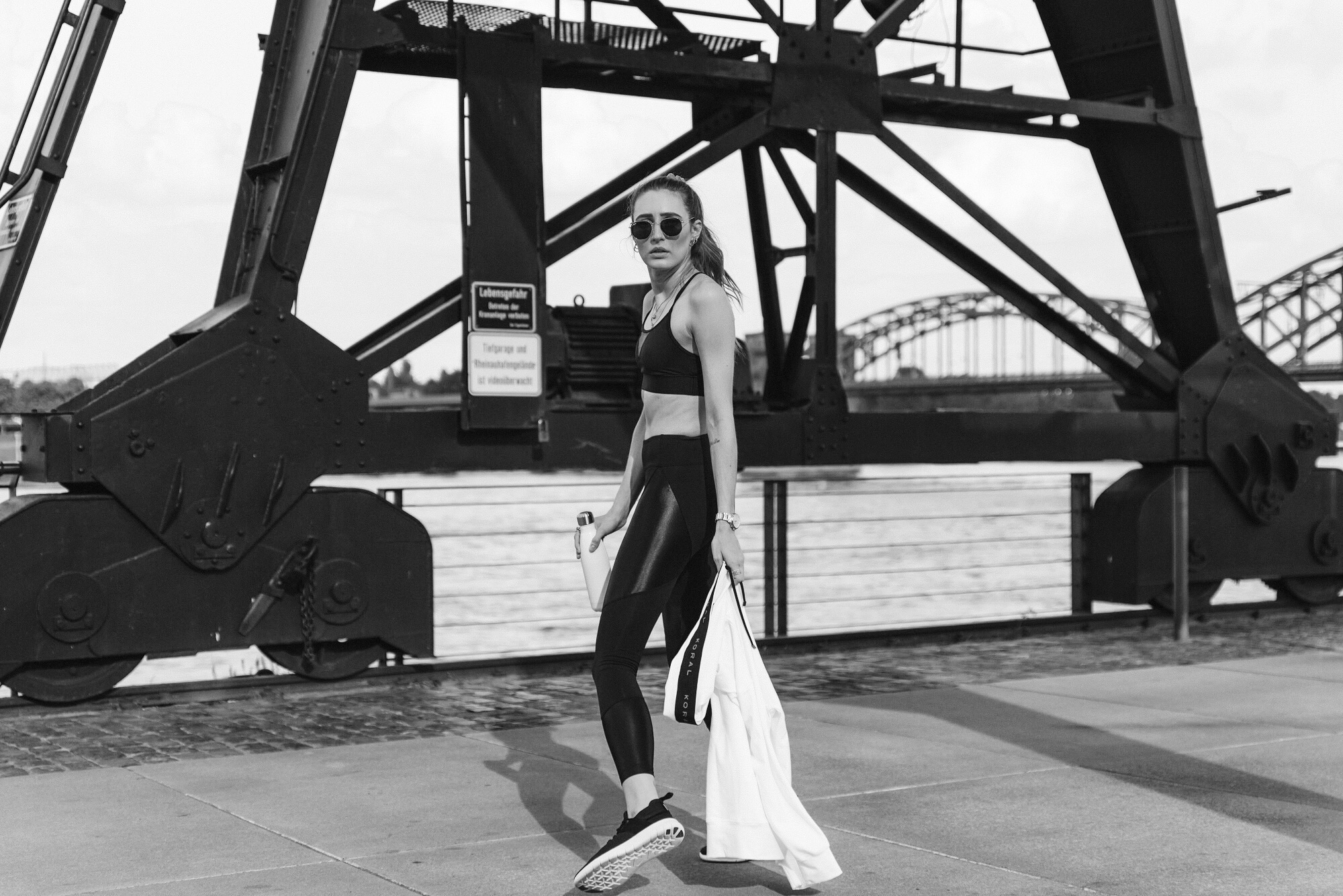 • ANZEIGE | AD •
A few weeks ago Peek & Cloppenburg (here are two independent companies Peek & Cloppenburg in Germany with their headquarters in Düsseldorf and Hamburg. This is a blog post released in cooperation with Peek & Cloppenburg KG, Düsseldorf. Its store locations can be found on www.peek-cloppenburg.de) approached me and asked me if I would like to share my idea about 'Real Movement' with you and since I always get questions about my fitness routine, of course I have a lot to say here.
'Real Movement' is the second theme world of the Pop Impression sales areas that can be found in selected Peek & Cloppenburg stores since a few weeks (you can find all participating stores here). Every 6 weeks you can find selected products from innovative Fashion, Beauty & Lifestyle brands around different topics.
As a big aesthetics fan, it's not surprising that the Pop Impression surfaces, perfectly matched to the theme down to the last detail, immediately appealed to me. I also find the idea of presenting selected products from labels with a relevant background instead of a large mass of products a very successful concept. For the theme 'Real Movement' there are of course interesting brands from the fitness sector such as Puma, Koral (my new favourite for sportswear), LNDR, S'well, Happy Plugs, Taschen and many more.
Vor einigen Wochen kam Peek & Cloppenburg (Es gibt zwei unabhängige Unternehmen Peek & Cloppenburg mit ihren Hauptsitzen in Düsseldorf und Hamburg. Dieser Artikel beruht auf einer Kooperation mit der Peek & Cloppenburg KG, Düsseldorf, deren Häuserstandorte ihr unter www.peek-cloppenburg.de findet) auf mich zu und fragte, ob ich nicht meine Idee zum Thema 'Real Movement' mit euch teilen möchte und da ich immer Fragen zu meiner Fitnessroutine bekomme, habe ich hier natürlich einiges zu berichten.
'Real Movement' ist die zweite Themenwelt der Pop Impression Verkaufsflächen die seit einigen Wochen in den Peek & Cloppenburg Weltstadthäusern anzutreffen sind (alle teilnehmenden Stores findet ihr hier). Alle 6 Wochen gibt es hier zu einem neuen Thema ausgewählte Produkte von innovativen Marken aus den Bereichen Fashion, Beauty & Lifestyle.
Als großer Ästhetik Fan ist kaum verwunderlich, dass mich die bis ins Detail perfekt auf das Thema abgestimmten Pop Impression Flächen sofort angesprochen haben. Auch die Idee auswählte Produkte von Labels mit einem relevanten Background statt einer großen Masse an Produkten zu präsentieren, finde ich ein sehr gelungenes Konzept. Zum Theme 'Real Movement' gibt es natürlich interessante Marken aus den Bereichen Fitness wie z.B. Puma, Koral (mein neuer Favorit für Sportswear), LNDR, S'well, Happy Plugs, Taschen und viele mehr.
---
I'M WEARING
Koral Pants, Koral Sports Bra
Nike Shoes, Koral Hoodie, S'well Bootle
---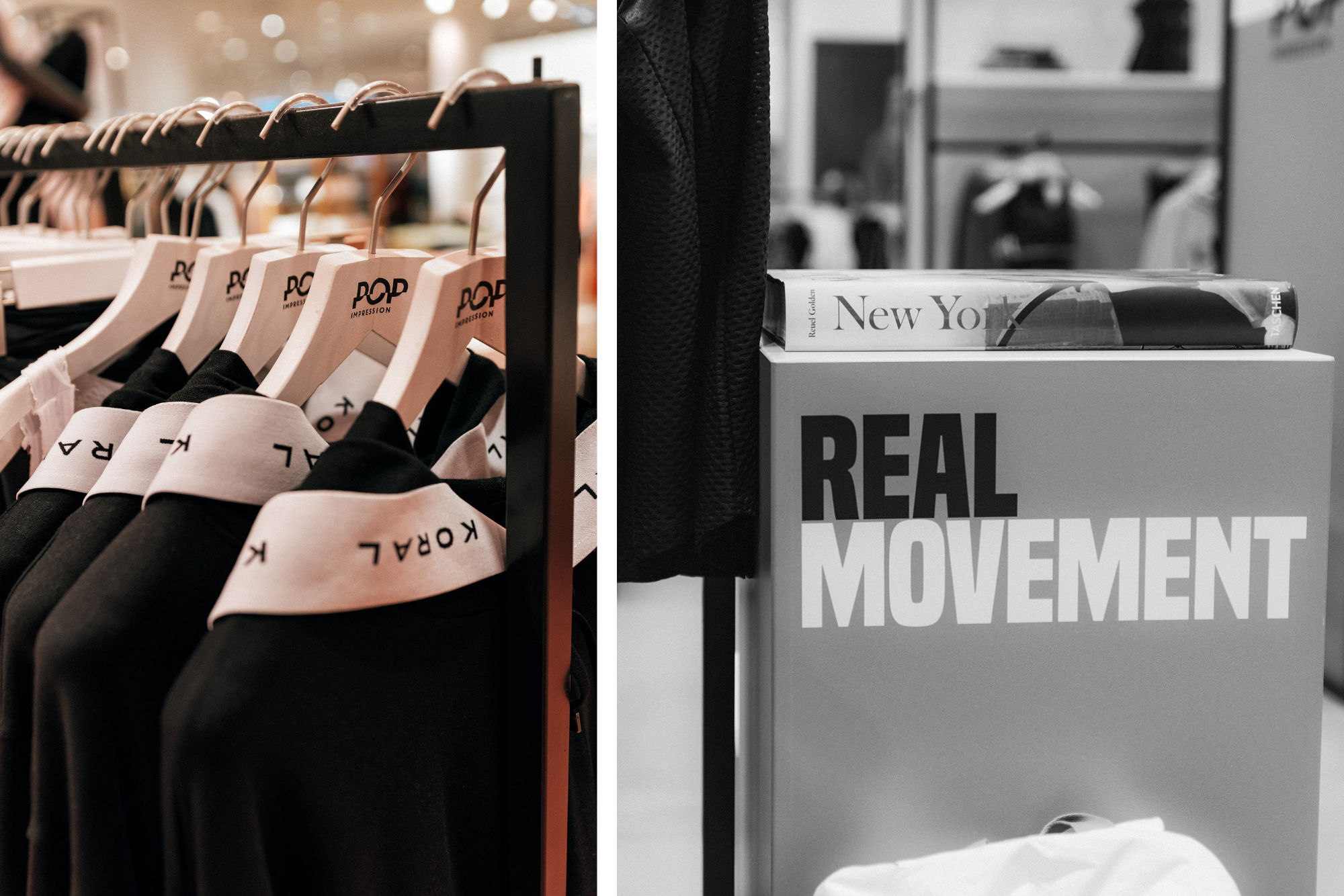 MY FITNESS ROUTINE
I have to disappoint you here, because I am anything but a fitness junkie and can't give you any wonder workout tips. However, I found a way to make my everyday life more active, which in turn (oh wonder) had a positive effect on my figure.
Fitness has always had a different meaning for me than losing weight or building muscles. I would say that I am blessed that I have never put on weight, no matter how much I eat. Unfortunately, this has already brought me many (many!) insults and above all prejudices, which contribute little to a positive self-image.
What was hard to bear as a teenager, I was fortunately able to shake off a few years ago and have now found a routine for myself that really supported my well-being.
---
Ich muss euch hier leider direkt enttäuschen, denn ich bin alles andere als ein Fitnessjunkie und kann euch keine ausgefallenen Workout Tipps verraten. Allerdings habe ich einen Weg gefunden, meinen Alltag aktiver zu gestalten, welches sich auch wiederrum (oh Wunder) positiv auf meine Figur ausgewirkt hat.
Fitness hatte für mich schon immer eine andere Bedeutung als rein Gewicht zu verlieren oder Muskeln aufzubauen. Ich würde ja sagen, dass ich damit gesegnet bin, dass ich noch nie zugenommen habe, ganz egal wie viel ich esse. Leider hat mir dies auch schon (sehr sehr!) viele Beschimpfungen und vor allem Vorurteile eingebracht, die nur wenig dazu beitragen, dass man sich jemals wohl in seinem eigenen Körper fühlt.
Was als Teenager nur schwer zu ertragen war, konnte ich zum Glück vor einigen Jahren von mir abschütteln und habe nun eine Routine für mich gefunden, die ich wirklich rein für mein eigenen Wohlbefinden durchziehe.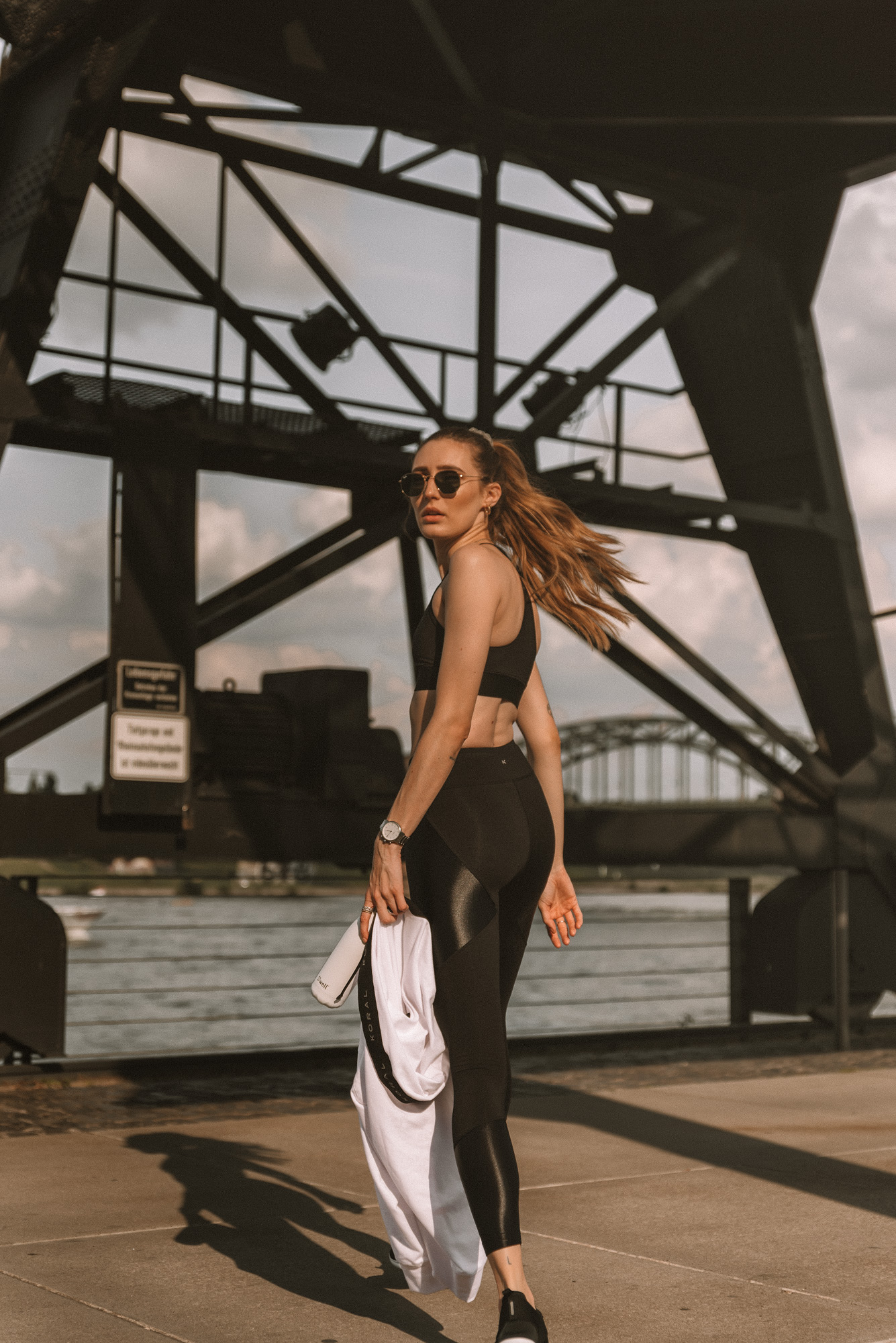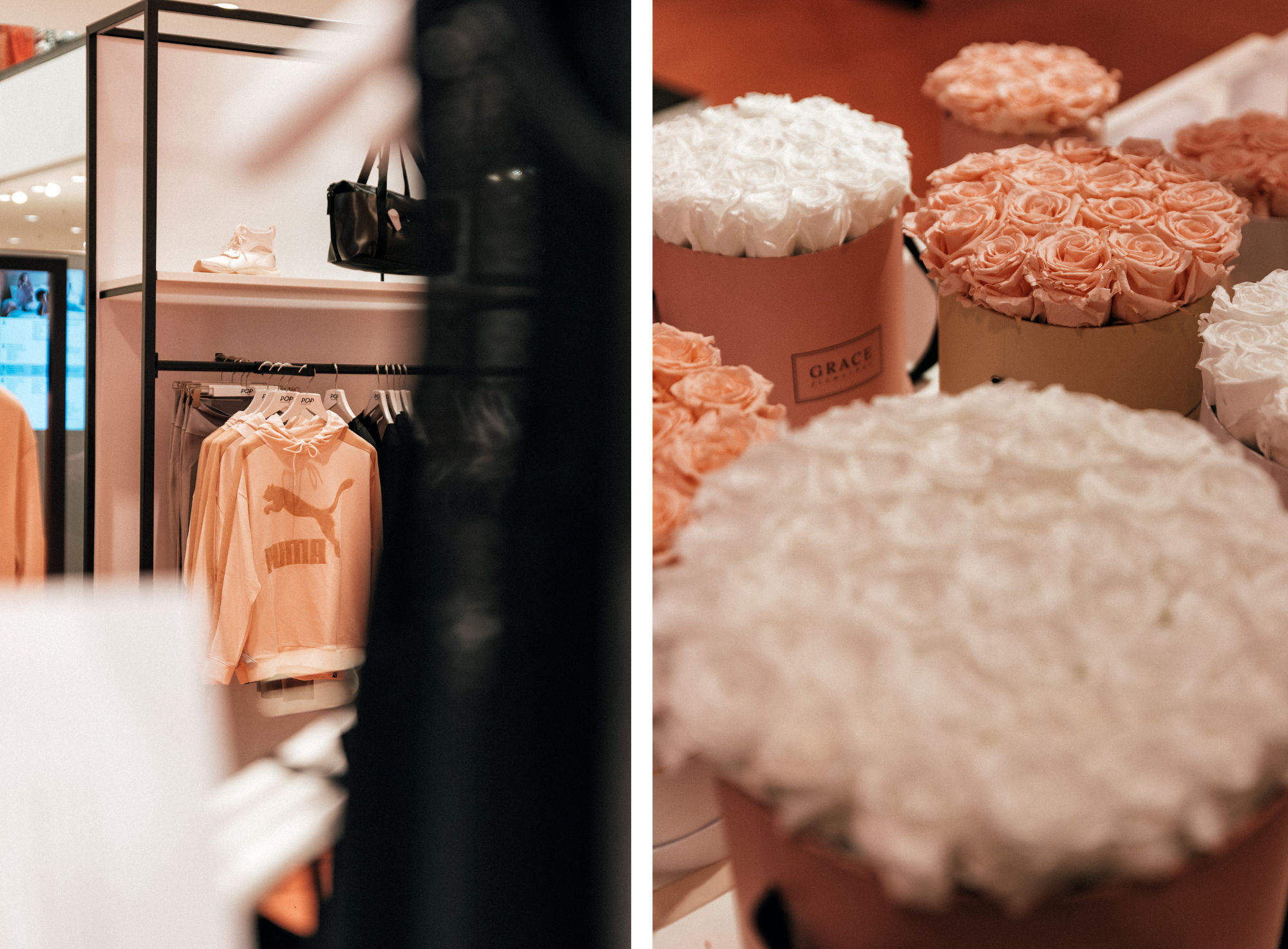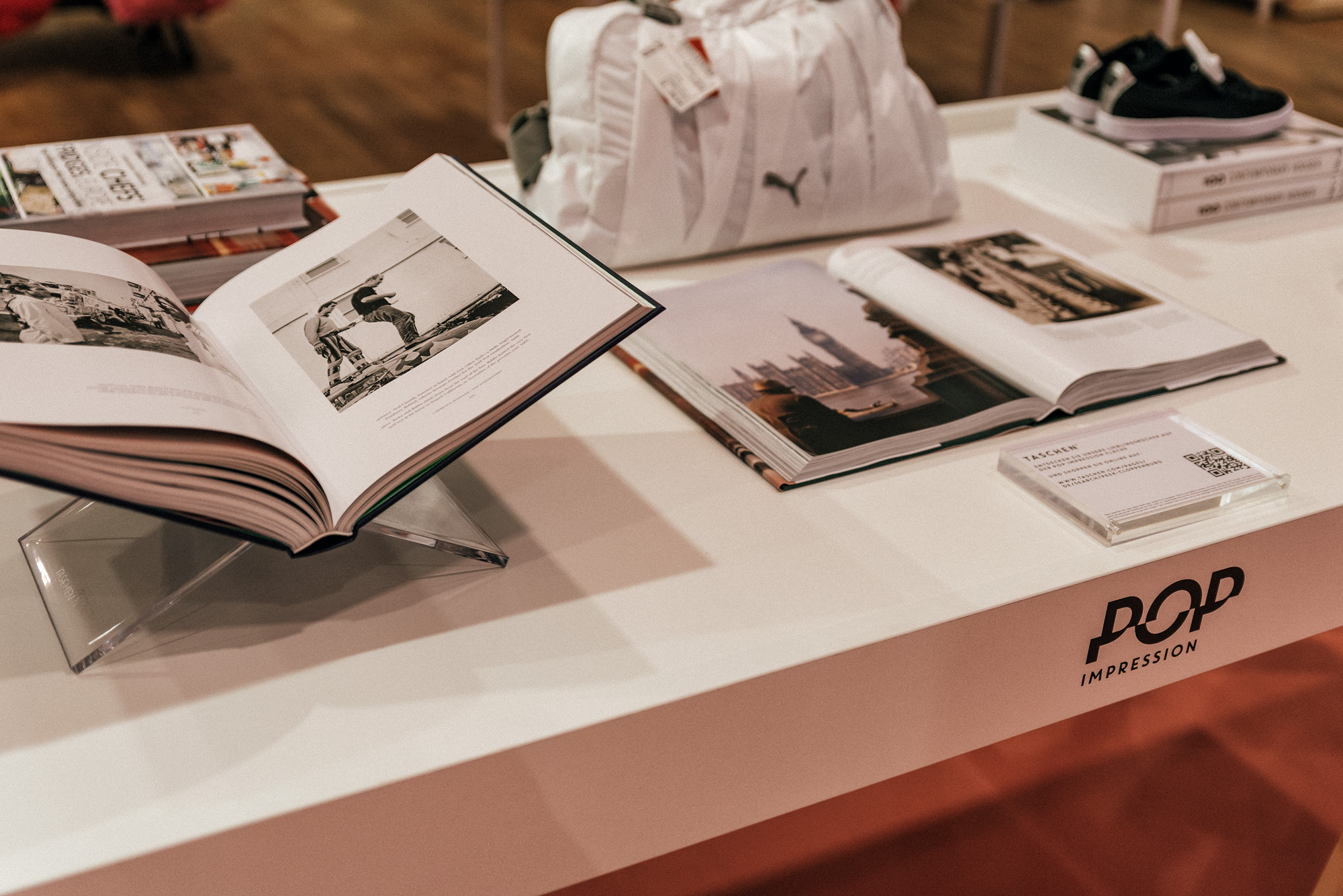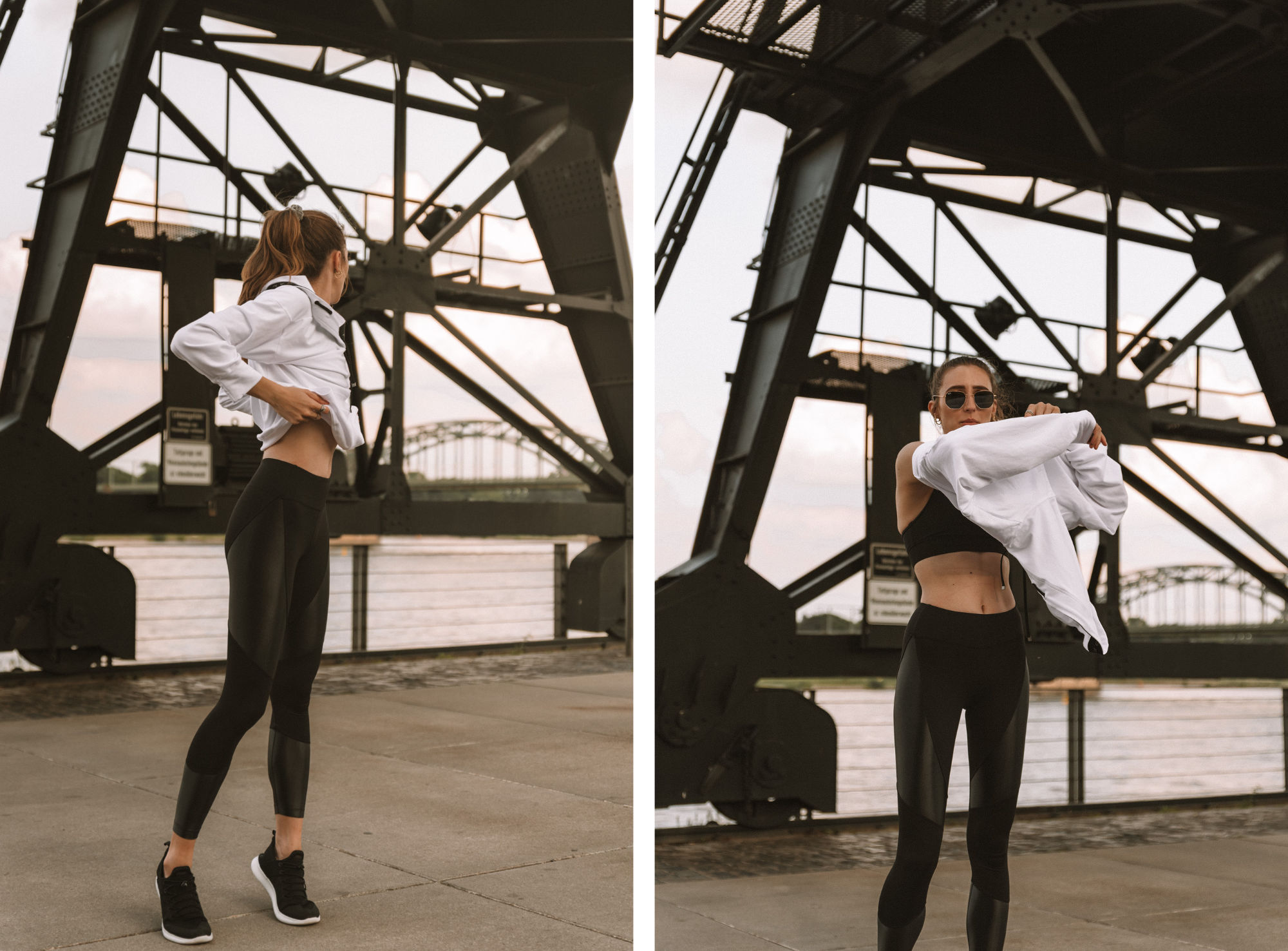 STRENGTH TRAINING & CARDIO
Unfortunately, I am one of those candidates who are registered at a gym, but use this far too rarely. But right now I'm so busy that this is the last thing I want to stress about. Nevertheless I try to work out 2-3 times a week (quite honestly in the last weeks it was only 1x, but hey), be it only 20-30 minutes of strength training from home (with the right YouTube videos I have definitely achieved the best results).
My favorite YouTube channels for @home workouts:
For a workout in the gym I always plan one hour, here I also include 20-30 minutes of cardio. But I try to keep the topic cardio as 'easy' as possible, because what I need last is to lose weight. Here I just want to work on my endurance, which has suffered a lot over the years.
Keyword strength training, I hardly train on machines but much more with my own body weight and additional weights. Since my spine does not mean well with me, I concentrate mainly on (boring) exercises for the back and my abs. Where my muscular legs come from (you often ask for it) is still a mystery to me, because I haven't done a single exercise aimed at it in the last few years (I used to ride a lot of bikes, maybe these are the remnants).
I can also recommend the app '12MinAthlete', because I had to realize that training with intervals (instead of annoying counting) motivates me a lot more. I always do an exercise for 45-60 seconds, then I pause for 10 seconds until the next exercise (this also saves a lot of time).
---
Ich gehöre leider zu den Kandidaten, die zwar im Fitnessstudio angemeldet sind, aber dies viel zu selten nutzen. Allerdings geht es bei mir momentan so drunter und drüber, dass dies das Letzte ist weswegen ich mich stressen möchte. Trotzdem versuche ich 2-3x die Woche zu trainieren (ganz ehrlich in den letzten Wochen war es nur 1x, aber hey), sei es nur 20-30 Minuten Krafttraining von zu Hause aus (mit den entsprechenden Youtube Videos habe ich definitiv die besten Resultate erzielt).
Meine liebsten Youtube Channels für @Home Workouts:
Für ein Workout im Fitnesstudio plane ich immer eine Stunden ein, hier baue ich dann auch 20-30 Minuten Cardio ein. Das Thema Cardio versuche ich allerdings so 'easy' wie möglich zu halten, denn was ich als letztes gebrauchen kann, ist Gewicht zu verlieren. Hier möchte ich lediglich an meiner Ausdauer arbeiten, die über die Jahre auch sehr gelitten hat.
Stichwort Krafttraining, ich trainiere hier kaum an Geräten sondern viel mehr mit eigenem Körpergewicht und zusätzlichen Gewichten. Da es meine Wirbelsäule nicht gut mit mir meint, konzentriere ich mich hauptsächlich auf (langweilige) Übungen für den Rücken und meine Bauchmuskeln. Woher meine muskolösen Beine kommen (ihr fragt häufig danach), ist mir bis heute ein Rätsel, denn ich habe in den letzten Jahren keine einzige Übung gemacht, die darauf abzielt (ich bin früher sehr, sehr viel Fahrrad gefahren, vielleicht sind das die Überbleibsel).
Ich kann euch übrigens auch noch die App '12MinAthlete' empfehlen, denn ich musste feststellen, dass mich das Training mit Intervallen (anstatt lästiges Mitzählen) doch um einiges mehr motiviert. Ich führe eine Übung immer 45-60 Sekunden durch, anschließend 10 Sekunden Pause bis zur nächsten Übung (so vertrödelt man übrigens auch viel weniger Zeit). Informiert euch mal über HIIT (=high intensity interval training), ich mache nämlich nichts anderes mehr und habe hiermit die besten Resultate erlangt.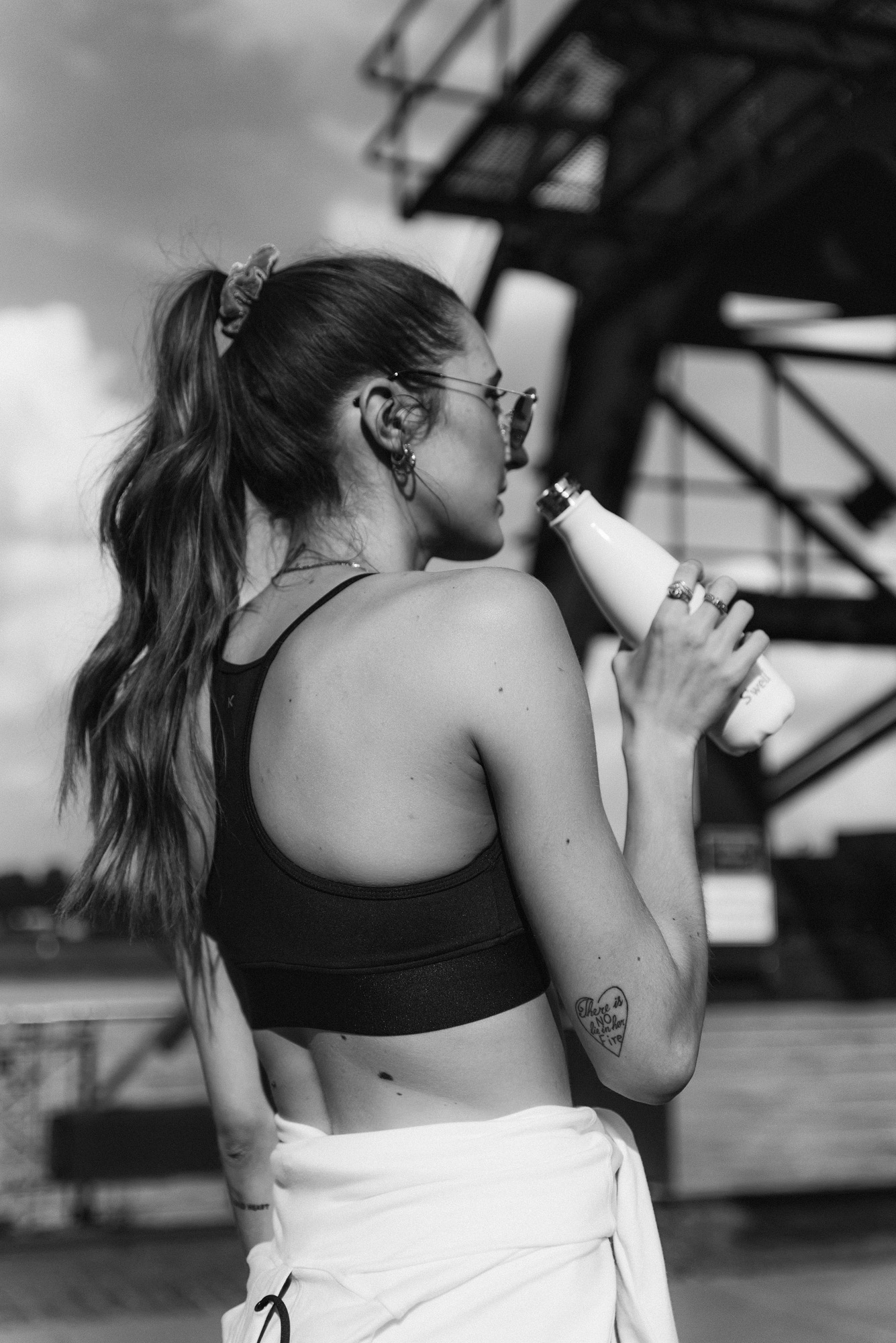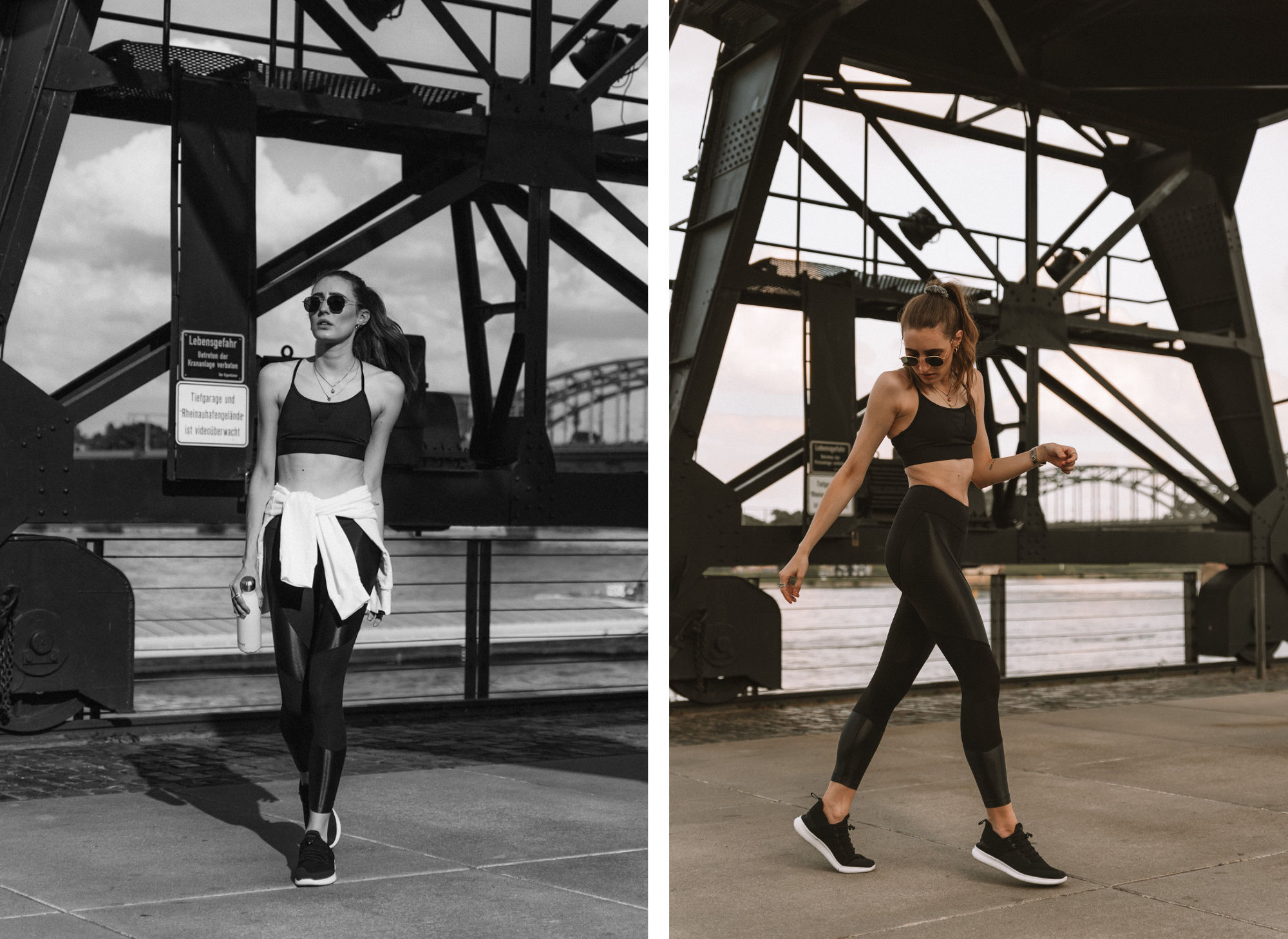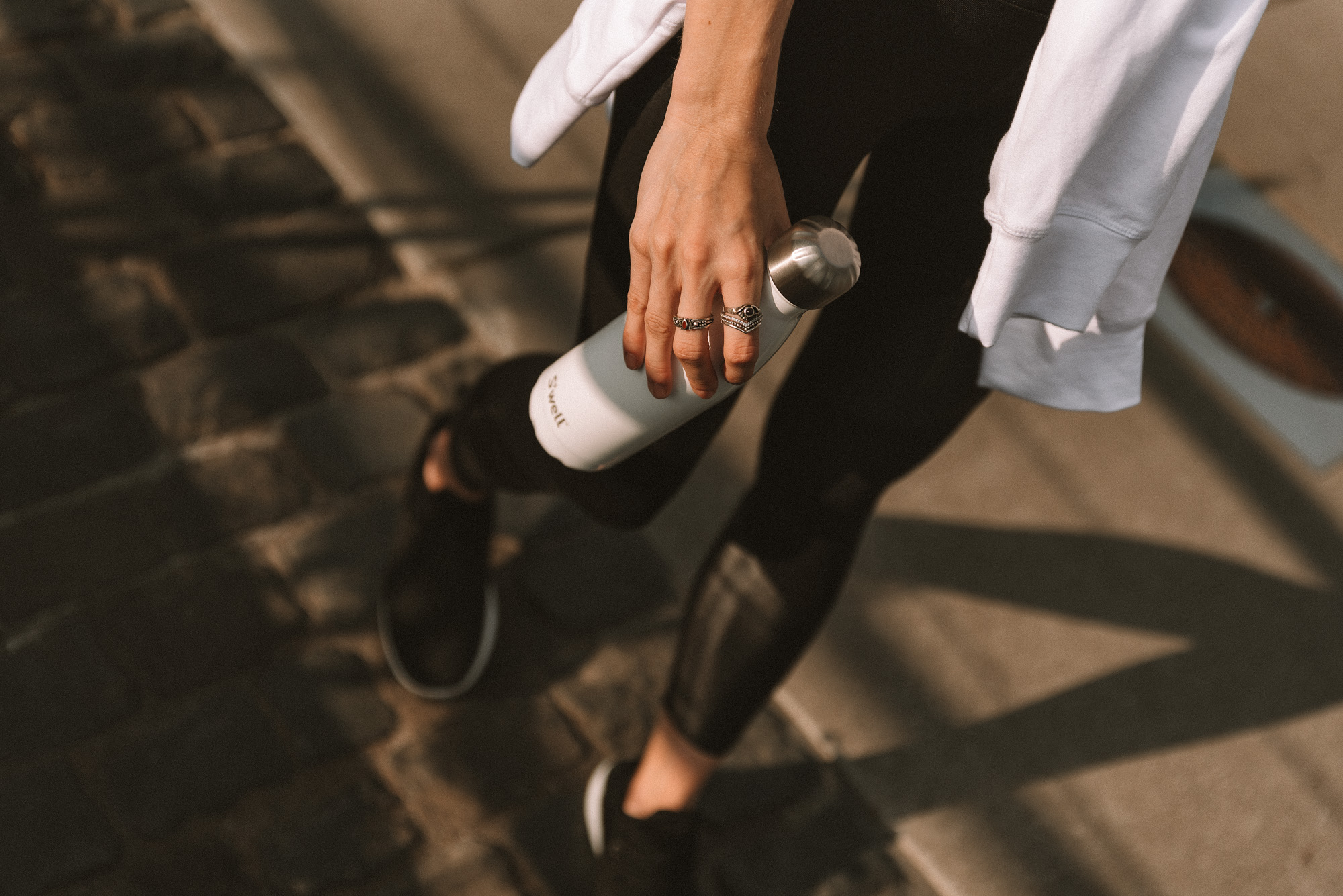 THE LITTLE CHANGES
I've been working from home for over three years now and unfortunately most of the time I'm sticking in front of a screen. Seems totally comfortable in the first moment, in the second one notices unfortunately how one has to fight more and more often with back pain and a tense neck. As I'm already plagued with a'bad back' anyway, I started to make my working day a little more active (because partly my only movement per day was the whole into the bathroom).
Instead of changing from one chair to another or even worse to the sofa during the lunch break, just consider a little exercise, nothing wild.
I therefore force myself daily to invest at least 20-30 minutes of my lunch break in a 'walk'. It also had a positive effect on my stress level, because instead of worrying, I just listen to podcasts and think of something other than work.
---
Ich arbeite nun seit über drei Jahren von zu Hause aus und die meiste Zeit bin ich leider dazu verbannt, vor einem Bildschirm zu kleben. Scheint im ersten Moment total bequem, im zweiten merkt man leider wie man immer öfters mit Rückenschmerzen und einem verspannten Nacken zu kämpfen hat. Da ich davon abgesehen, sowieso schon mit einem 'schlechten Rücken' geplackt bin, habe ich angefangen meinen Arbeitsalltag etwas aktiver zu gestalten (denn teilweise war meine einzige Bewegung pro Tag der Ganz ins Badezimmer).
Statt in der Mittagspause von einem Stuhl zum anderen oder noch schlimmer aufs Sofa zu wechseln, einfach mal ein wenig Bewegung in Betracht ziehen, anstatt sich weiterhin den Hinter platt zu sitzen.
Ich zwinge mich deshalb täglich dazu mindestens 20-30 Minuten meiner Mittagspause in einen 'Spaziergang' zu investieren. Hat sich übrigens auch positiv auf mein Stresslevel ausgewirkt, denn statt vor mich hinzugrübeln, höre ich einfach Podcasts und denke mal an etwas anderes als die Arbeit.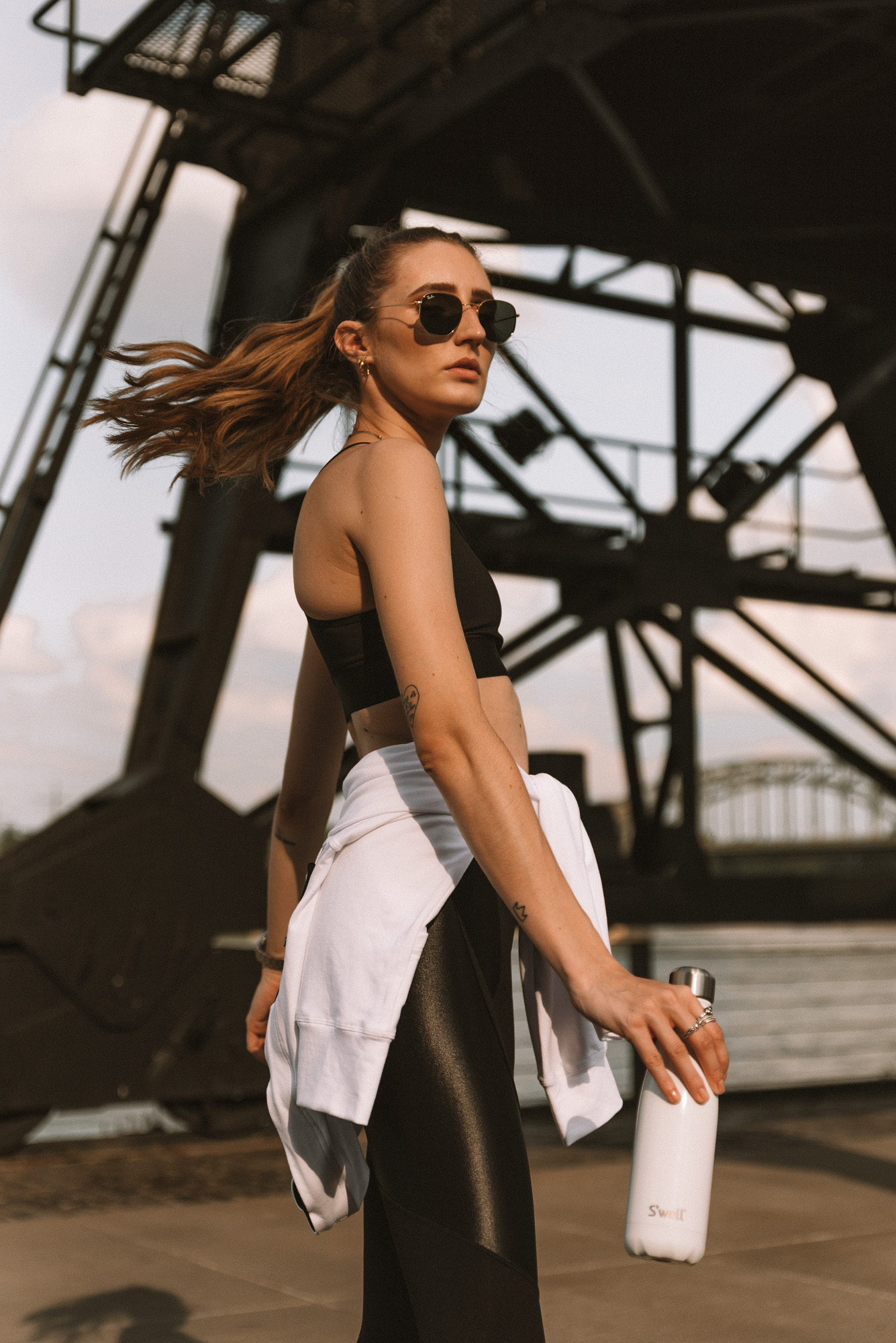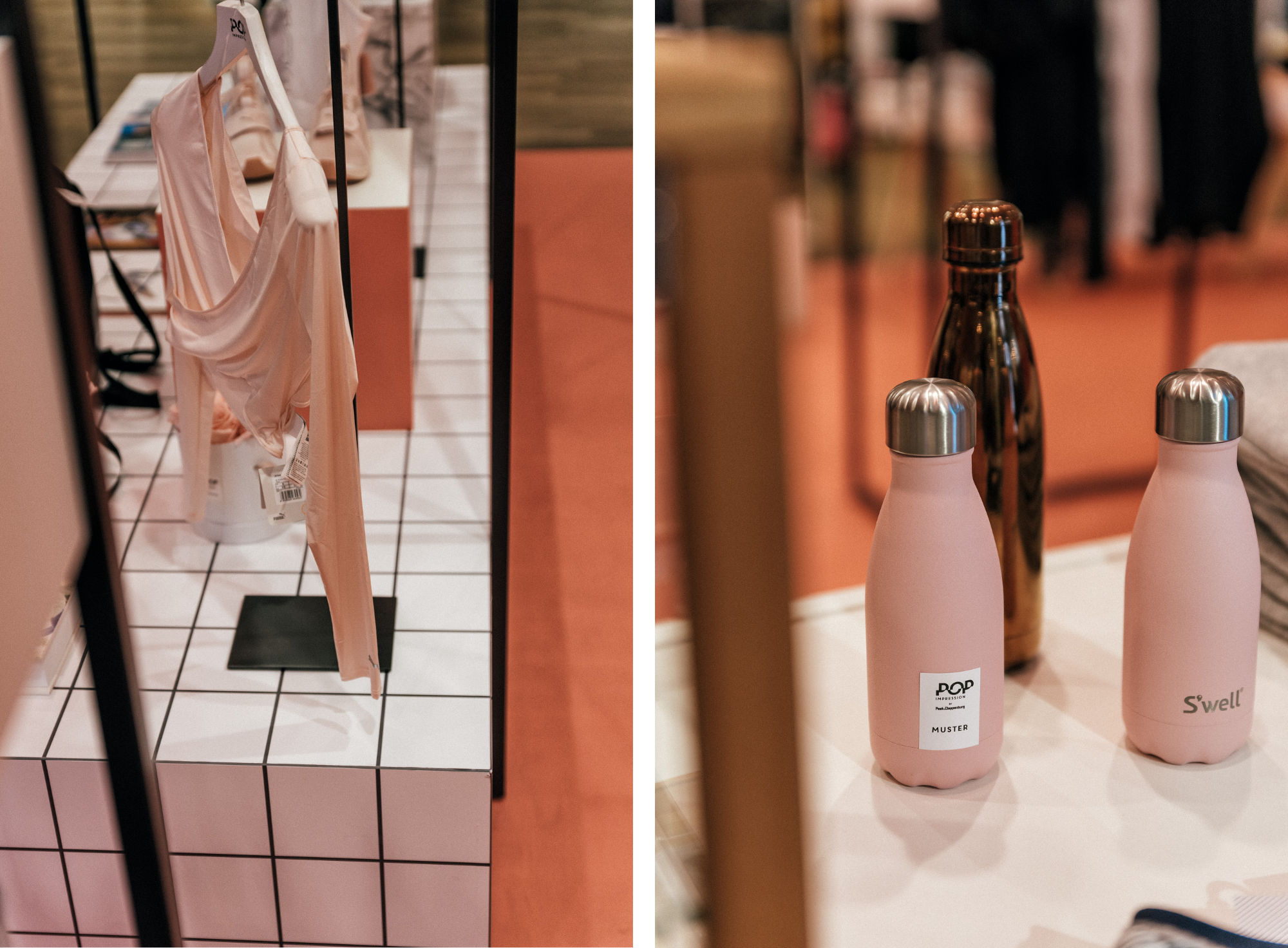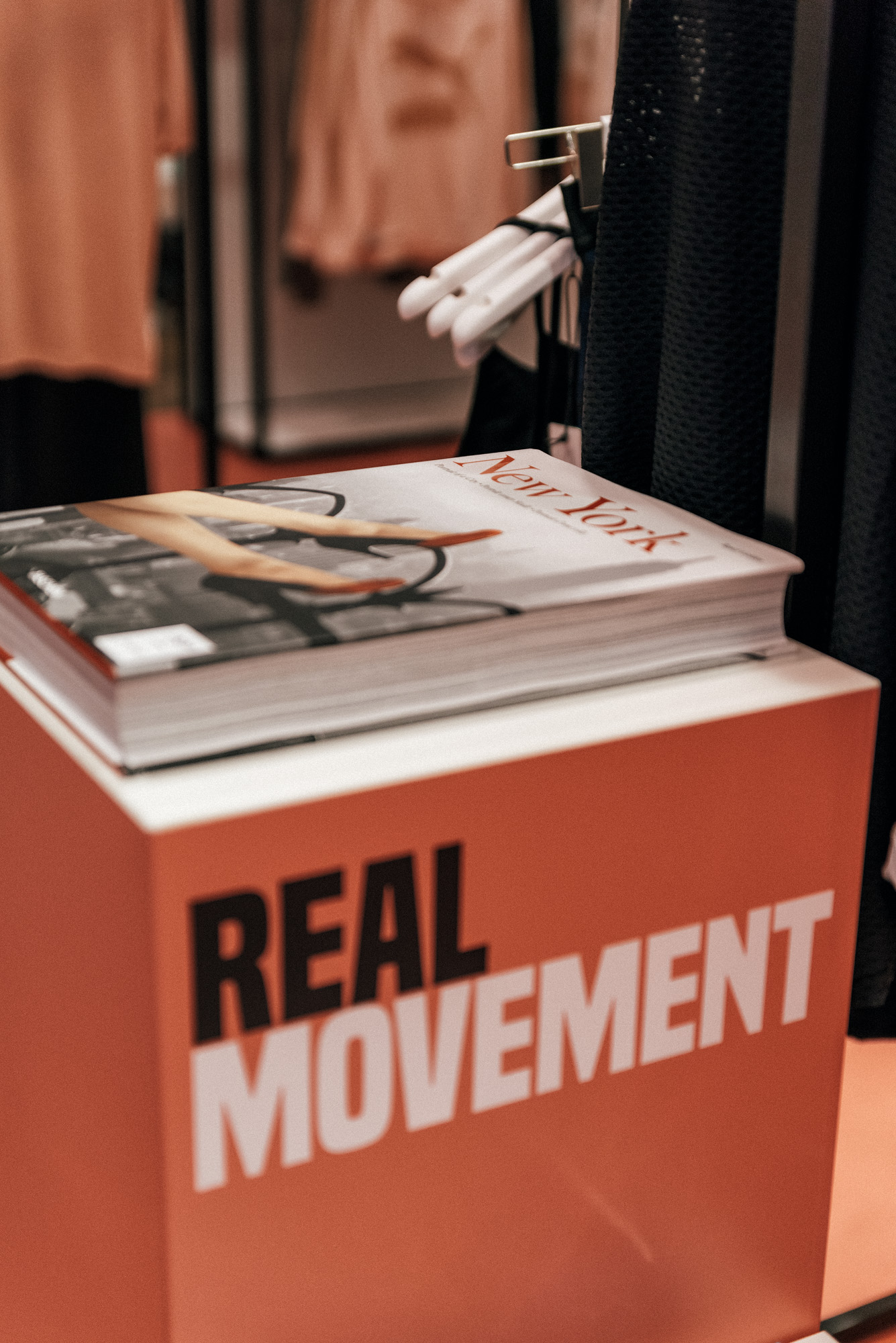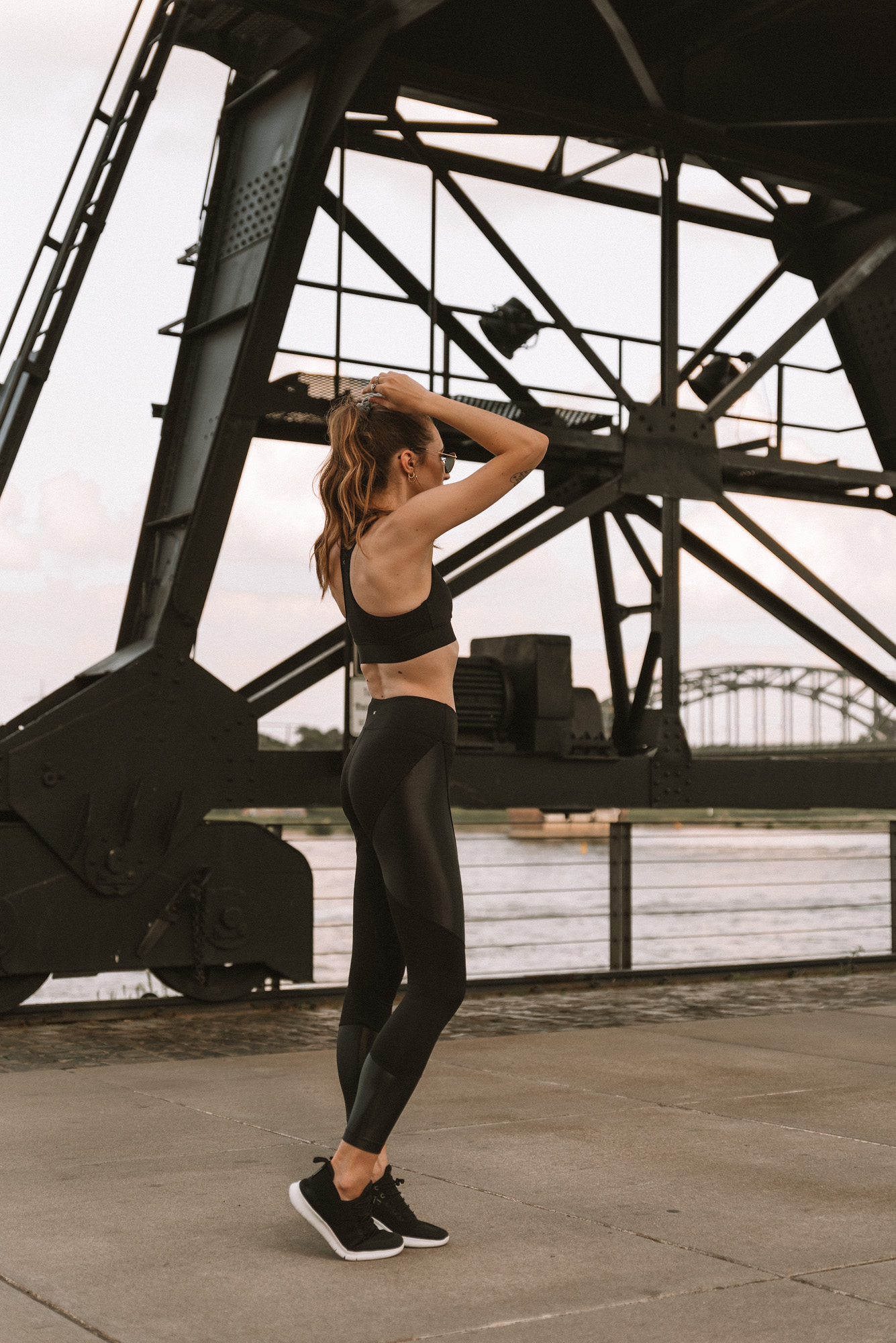 • in freundlicher Zusammenarbeit mit Peek & Cloppenburg* | in collaboration with Peek & Cloppenburg
*Es gibt zwei unabhängige Unternehmen Peek & Cloppenburg mit ihren Hauptsitzen in Düsseldorf und Hamburg. Dieser Beitrag entstand auf einer Kooperation mit der Peek & Cloppenburg KG, Düsseldorf.
MerkenMerken
MerkenMerken
MerkenMerken
MerkenMerken
MerkenMerken