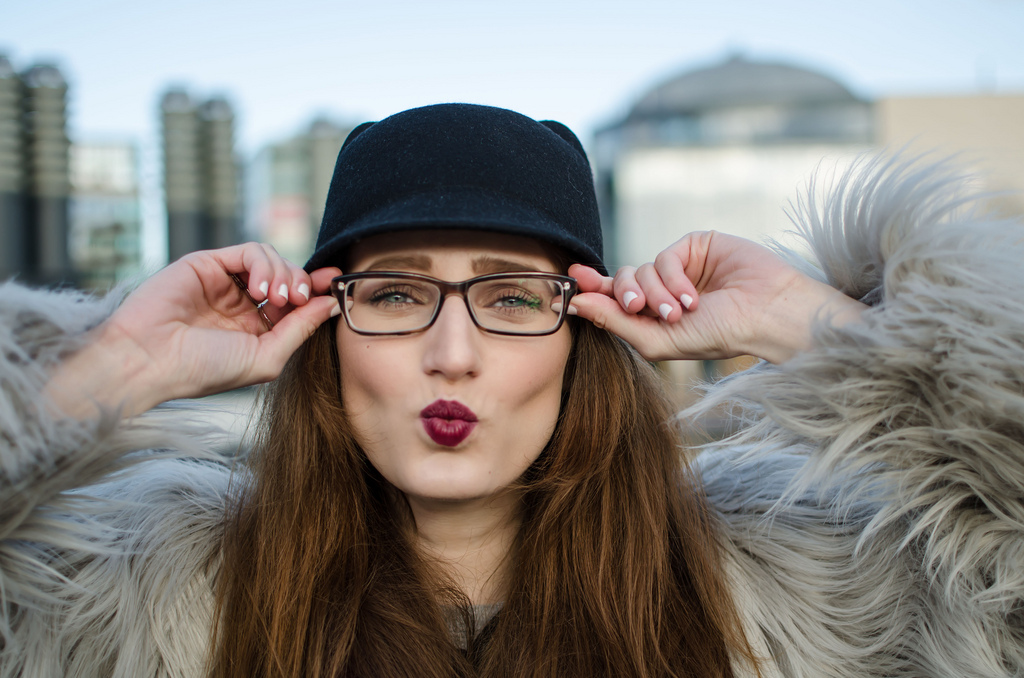 How I look when I'm learning, ok without the make-up and the fancy clothes… ok actually I look like crap right now, but hey tell me one person who looks good in their study week 😉 And yes I'm blind without my glasses.
Study week, glasses & kisses. So a really busy week ahead, I have to master three exams and I'm a bit nervous, but on saturday it's all done and I have my 'normal' life back. But of course I don't want to miss my monday post, I actually wanted to upload a Beauty Monday Post with my favorites of last month, but then I noticed that I don't used any products this month except this amazing lip combo, so today's post is bit mixed.
So a big sorry that I'm not writing as much as usual, but I wish you all a great start into the new week and I will see you on wednesday with a fashion related post.
Prüfungswoche, Brillen & Küsse. So diese Woche wird leider ziemlich stressig, da ich drei Klausuren schreiben muss und so langsam werde ich dann auch nervös, aber ok am Samstag ist alles schon wieder vorbei und ich kann mich wieder den schönen Dingen widmen. Trotzdem wollte ich meinen Montagspost nicht auslassen und eigentlich wollte ich euch meine Beauty Favoriten den vergangenen Monats zeigen, aber ich musste feststellen, dass ich nichts neues benutzt habe was ich euch zeigen könnte (das wird sich nächsten Monat definitiv ändern). Deswegen gibt es heute einen gemischten Post und ich hoffe ihr verzeiht mir, dass ich kurz angebunden bin und nicht so ausgiebig blogge wie sonst.
Ich wünsche euch auf jeden Fall einen tollen Start in die neue Woche und viel Erfolg, da einige von euch bestimmt auch Klausuren schreiben.

Favorite lip combo of the month: Kiko Smart Lip Pencil in 710 and Kiko Luscious Cream Lipstick in 512.

Follow me on Instagram, Facebook or Twitter for all updates (ok this week I probably don't have too much to talk about).