THE PERFECT CAT EYE FOR NEW YEAR'S EVE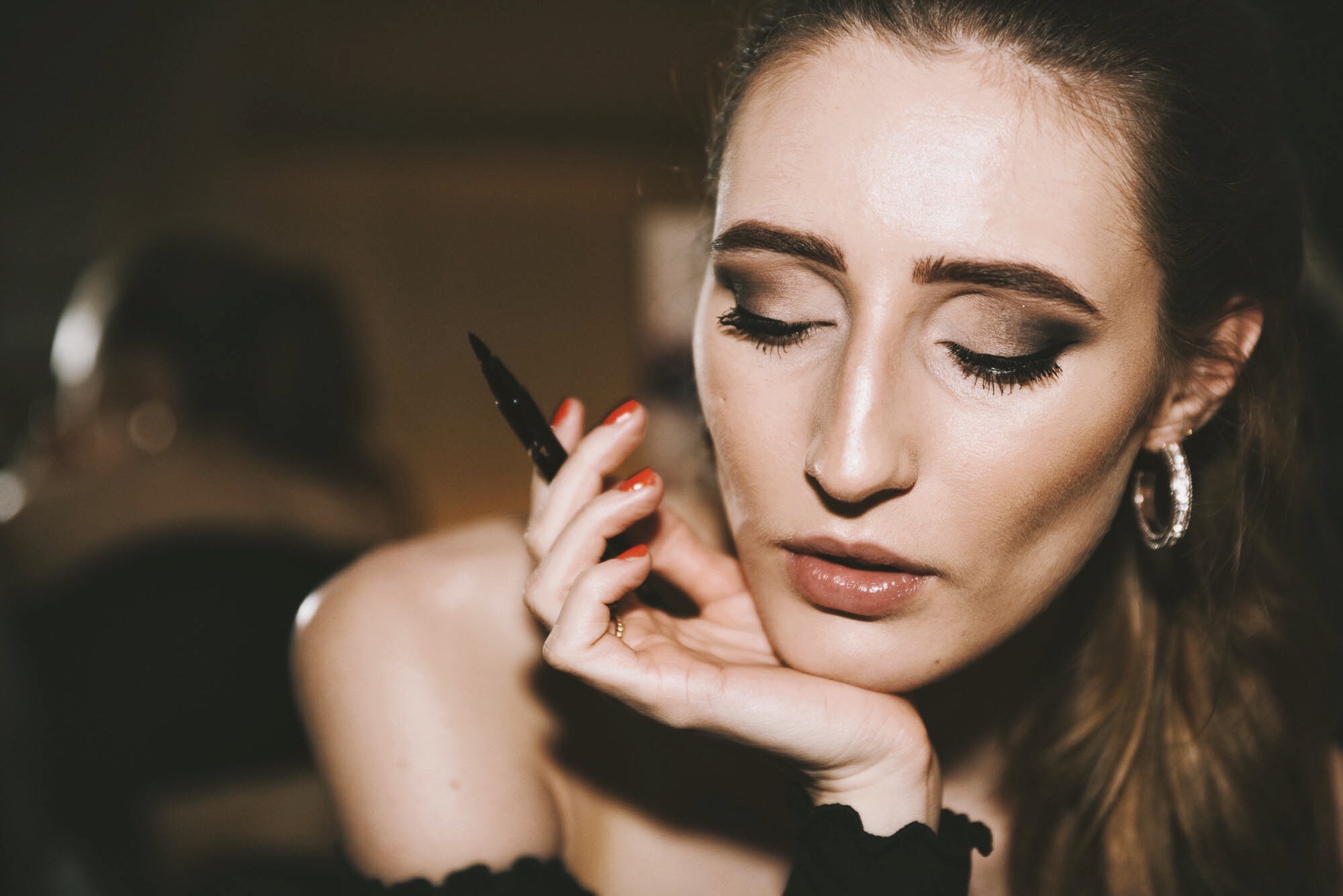 I'm skipping the 'another year has past bye' introductions, because nobody really needs this. And why stressing, because at the moment we can finally enjoy a little free time between Christmas and New Year's Eve. Keyword New Year's Eve, even if you haven't planned anything big, it's always nice to get ready a bit more than usual.
Since an edgy look is a must for me, I decided to go for a Cat Eye look. You can find thhe perfect products for this in the current Manhattan collection (the eyeliners have been my favorites for years), but let's start from the beginning:
---
Ich spare mir jetzt sämtliche 'schon wieder ein Jahr vorbei' Einleitungen, denn die kann ja wirklich kein Mensch gebrauchen. Und warum stressen, da wir ja momentan endlich mal ein bisschen freie Zeit zwischen Weihnachten und Silvester genießen. Stichwort Silvester, selbst wer wie wir kein Großevent geplant hat, man putzt sich an diesem Abend einfach gerne raus.
Da ein edgy Look für mich quasi in jeder Beziehung ein Muss ist, habe ich mich dieses Jahr für einen Cat Eye Look entschieden. Die perfekten Produkte hierfür bietet momentan Manhattan (die Eyeliner gehören hier schon seit Jahren zu meinen Favoriten), aber fangen wir von vorne an: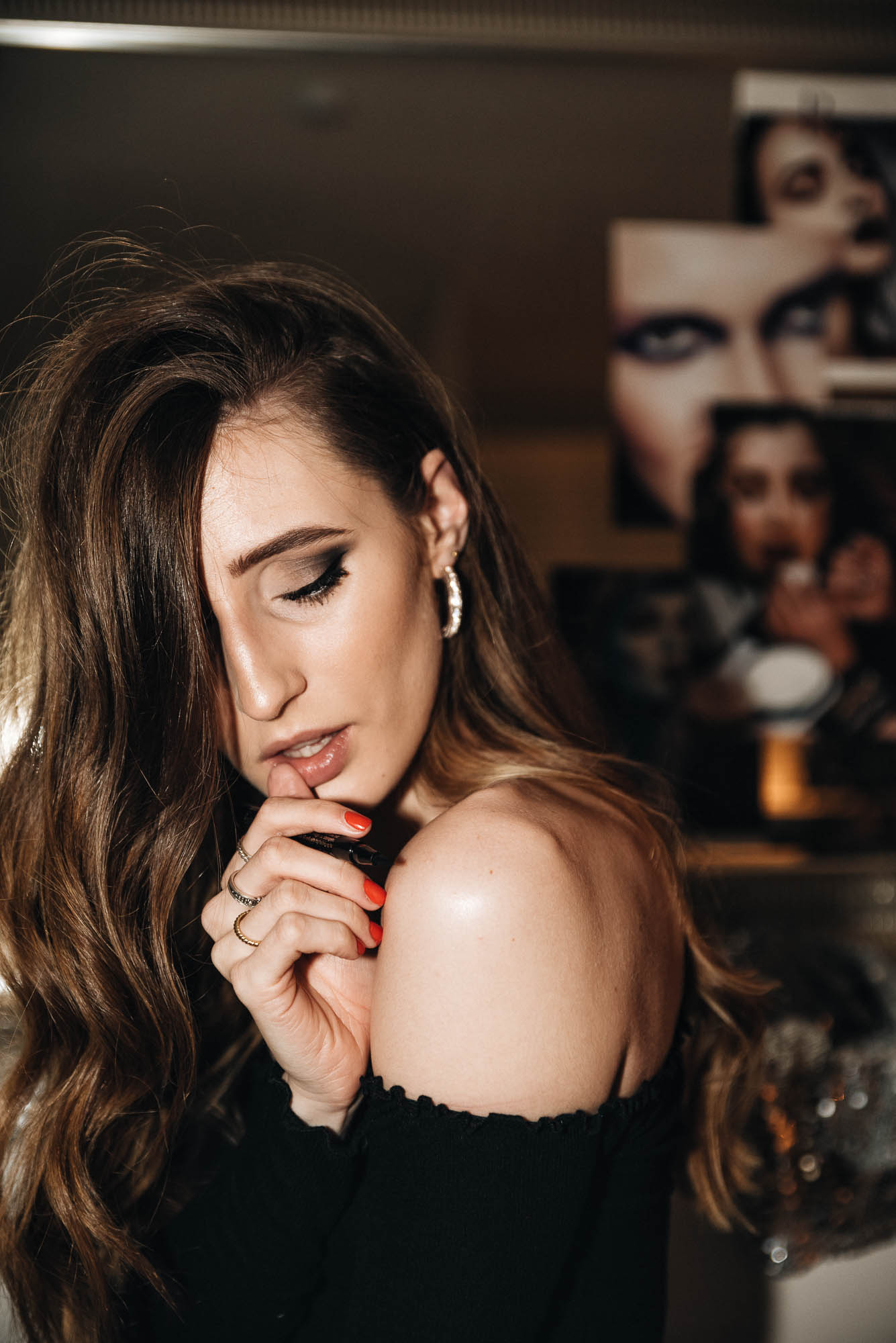 STEP 1
Eye shadow palettes can be a challenge at first, especially if the colour variety exceeds a number of three. My tip, start with the lightest shade in the inner corner of the eye and blur darker tones towards the outer corner. The Manhattan Eyemazing Eye Contouring Palette in Nude & Blush with 12 shades each offer the right nuances for both simple daytime and dramatic evening make-up.
For the Cat Eye look, you have to take a step out of your comfort zone, because the darkest tone needs to be blended quite pointy towards the outside. If you want a clear line here, use a piece of adhesive tape or Post it at an angle before applying the eye shadow and then softly blend the edges afterwards.
Lidschattenpaletten können einen anfänglich gerne mal vor eine Herausforderung stellen, besonders wenn die Farbvielfalt eine Anzahl von drei überschreitet. Mein Tipp wie wirklich nie etwas falsch gehen kann, im Augenwinkel mit dem hellsten Ton beginnen und nach außen hin dunklere Töne verblenden. Die Manhattan Eyemazing Eye Contouring Palette in Nude & Blush bieten mit je 12 Farbtönen sowohl für ein schlichtes Tages- als auch dramatisches Abend Make-up die richtigen Nuancen.
Für den Cat Eye Look muss man einen Schritt aus seiner Comfort Zone wagen, den der dunkelste Ton wird spitz zulaufend nach außen hin verblendet. Wer hier eine klare Linie wünscht, vor Auftragen des Lidschattens ein Stück Klebestreifen oder Post it im Winkel aufkleben und die Kante im Anschluss sanft verblenden.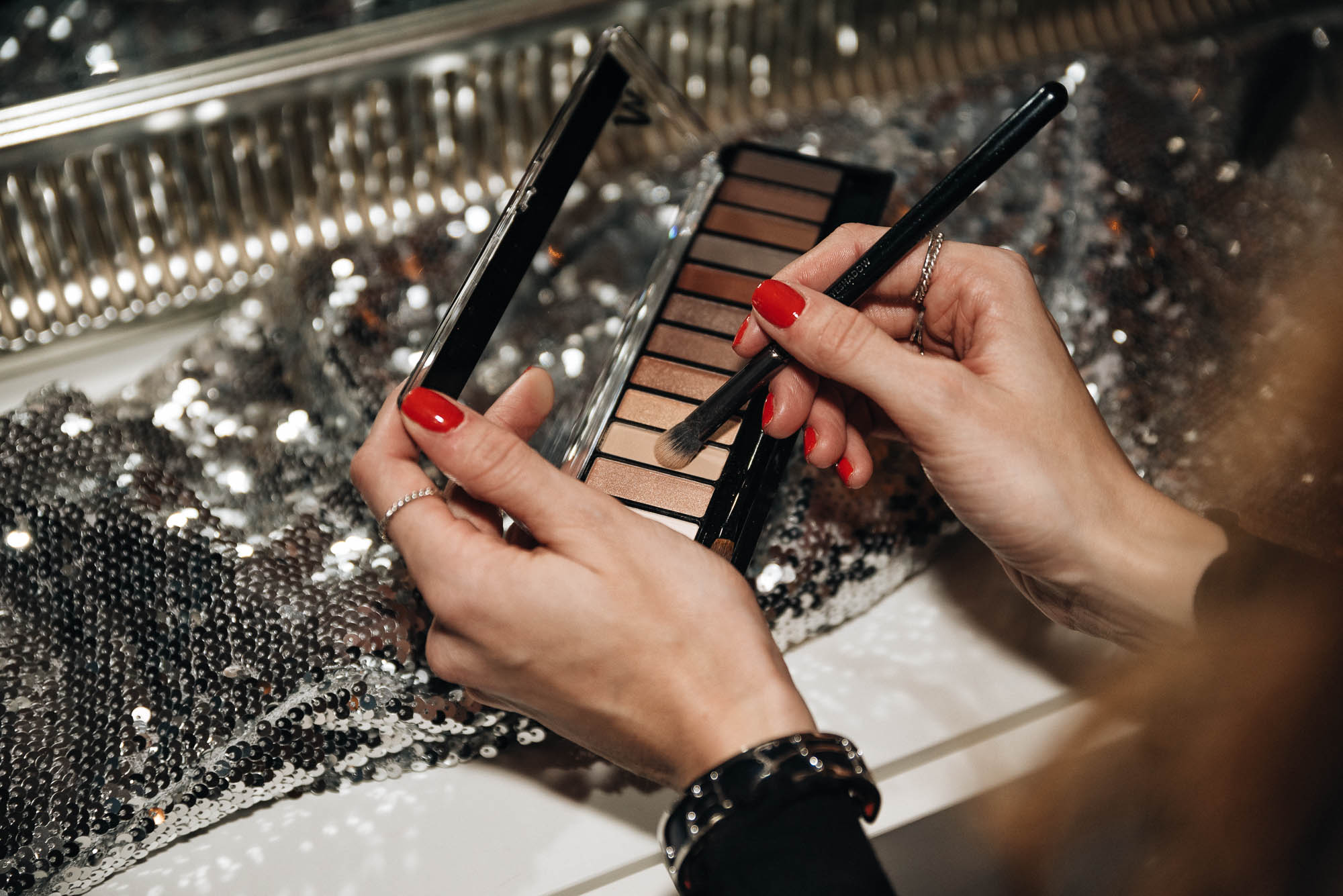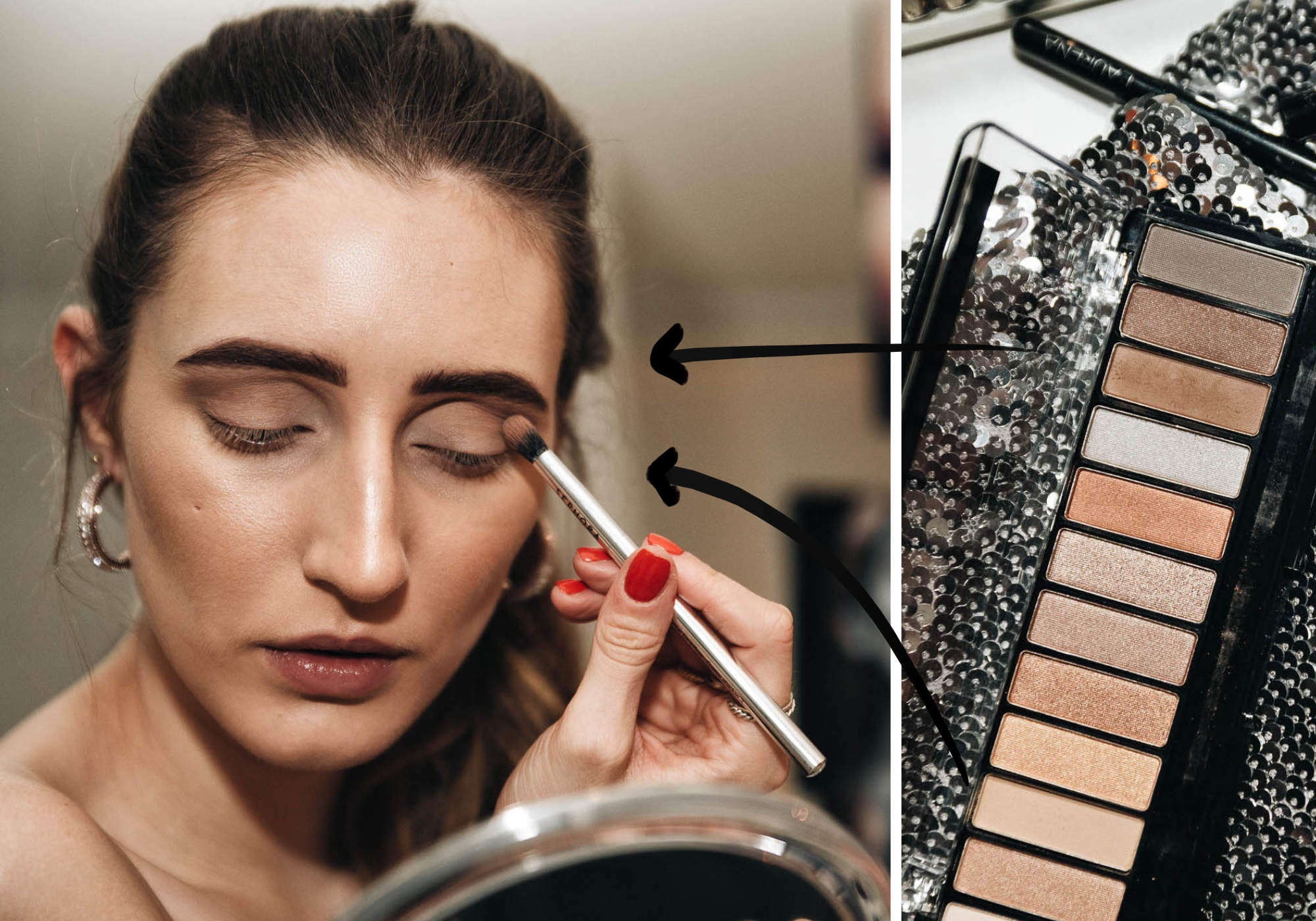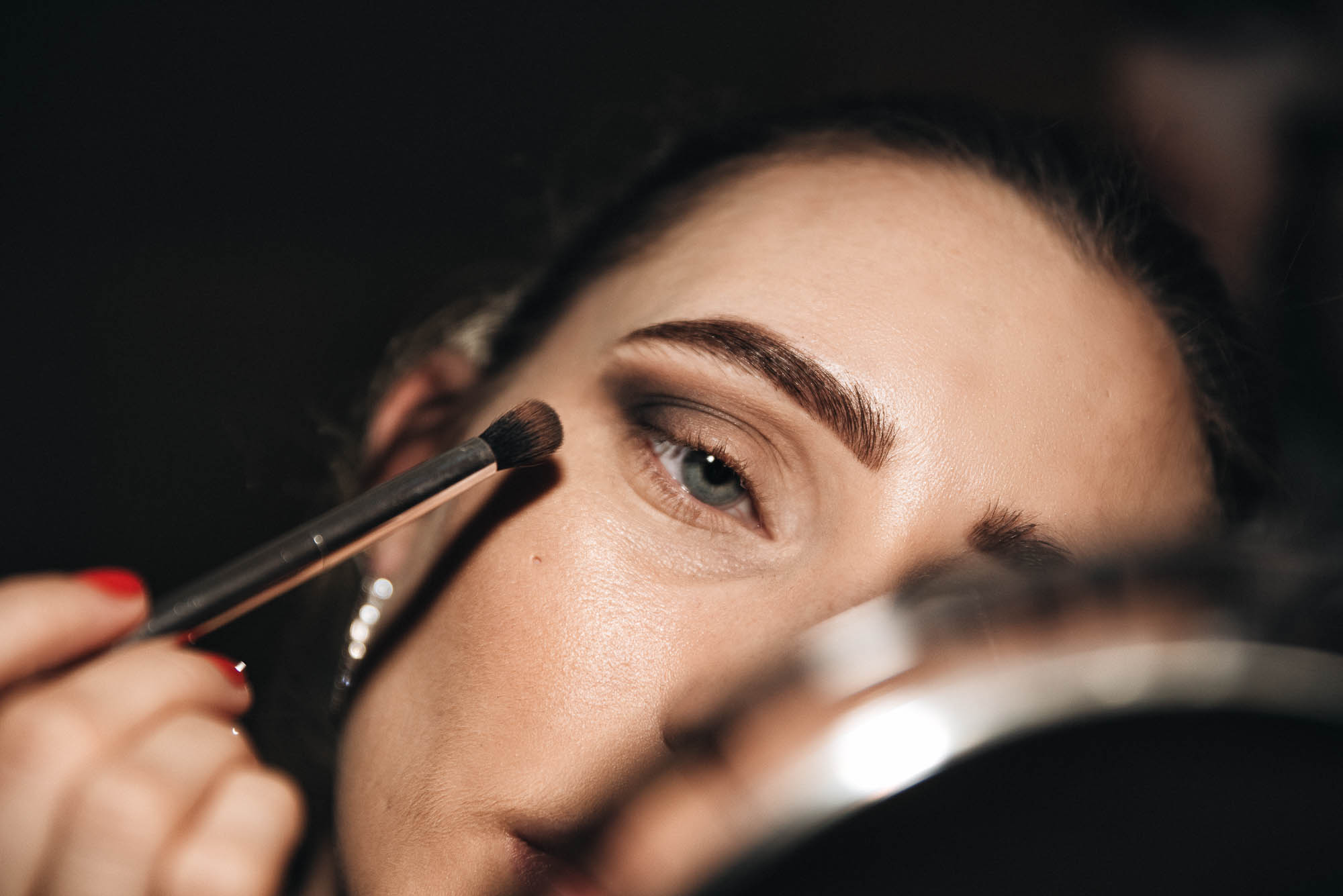 STEP 2
While I wear a blended Kajal pencil in my everyday life, I like to use a precise eyeliner for special occasions. I wish I could give you the ultimate tip here, but practice makes perfect. However, to make it easier, I can recommend the Wonder Wing Eyeliner & Stamp. It is as easy to handle as a felt tip pen and doesn't smudge so easily. For an enhanced Cat Eye look, begin with the eyelid line only in the middle of the lid and continue outwards.
Während im Alltag bei mir ein verwischter Kajalstift zum Einsatz kommt, darf es zu besonderen Anlässen gerne ein präziser Lidstrich sein. Ich wünschte ich könnte euch hier den ultimativen Tipp geben, aber was den perfekten Lidstrich angeht macht Übung den Meister. Damit es leichter von der Hand geht, kann ich jedoch den Wonder Wing Eyeliner & Stamp empfehlen. Dieser lässt sich nämlich ganz einfach wie ein Filzstift handhaben und verwischt auch nicht so leicht. Für einen verstärkten Cat Eye Look, mit dem Lidstrich erst in der Mitte des Lids beginnen und nach außen verstärken.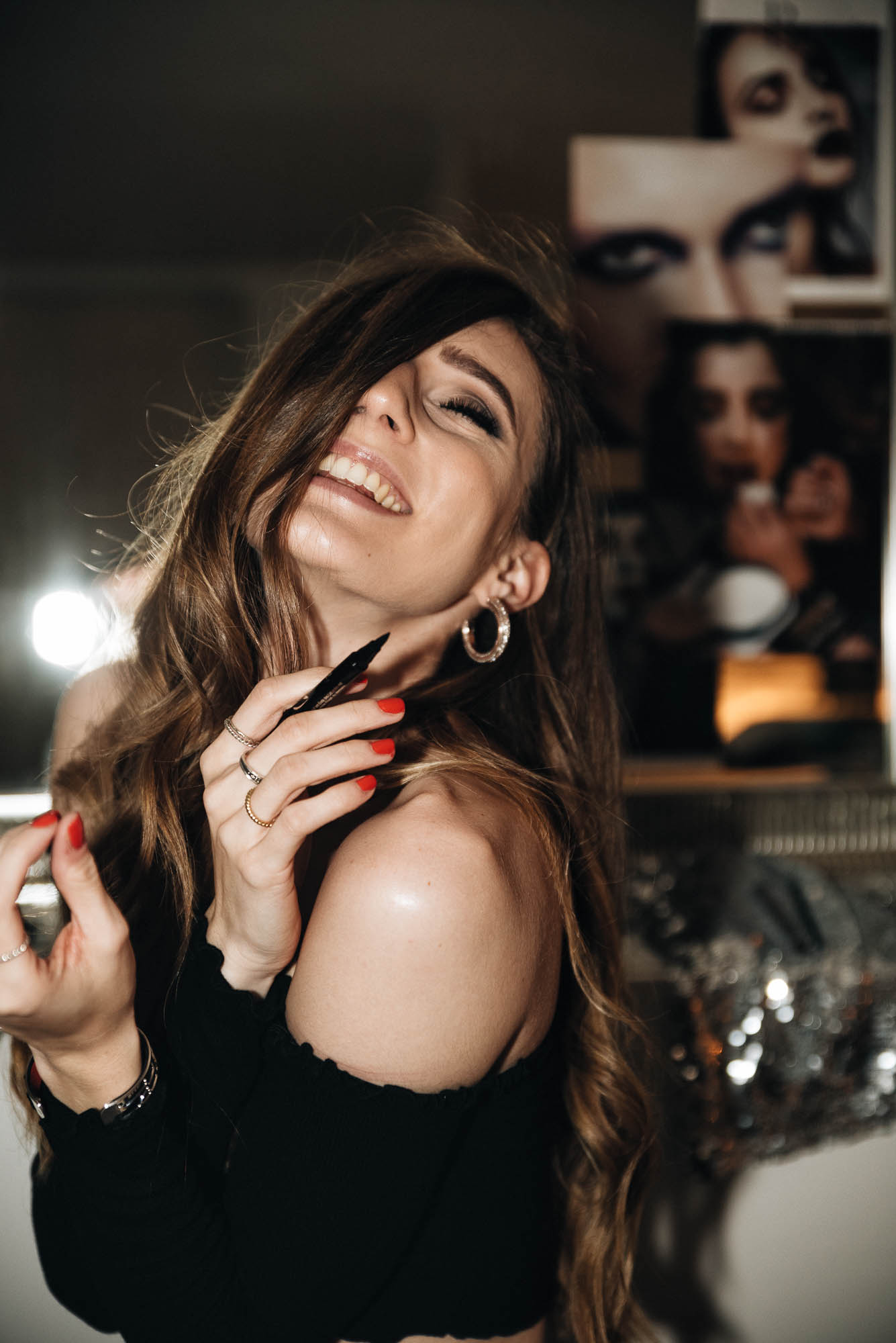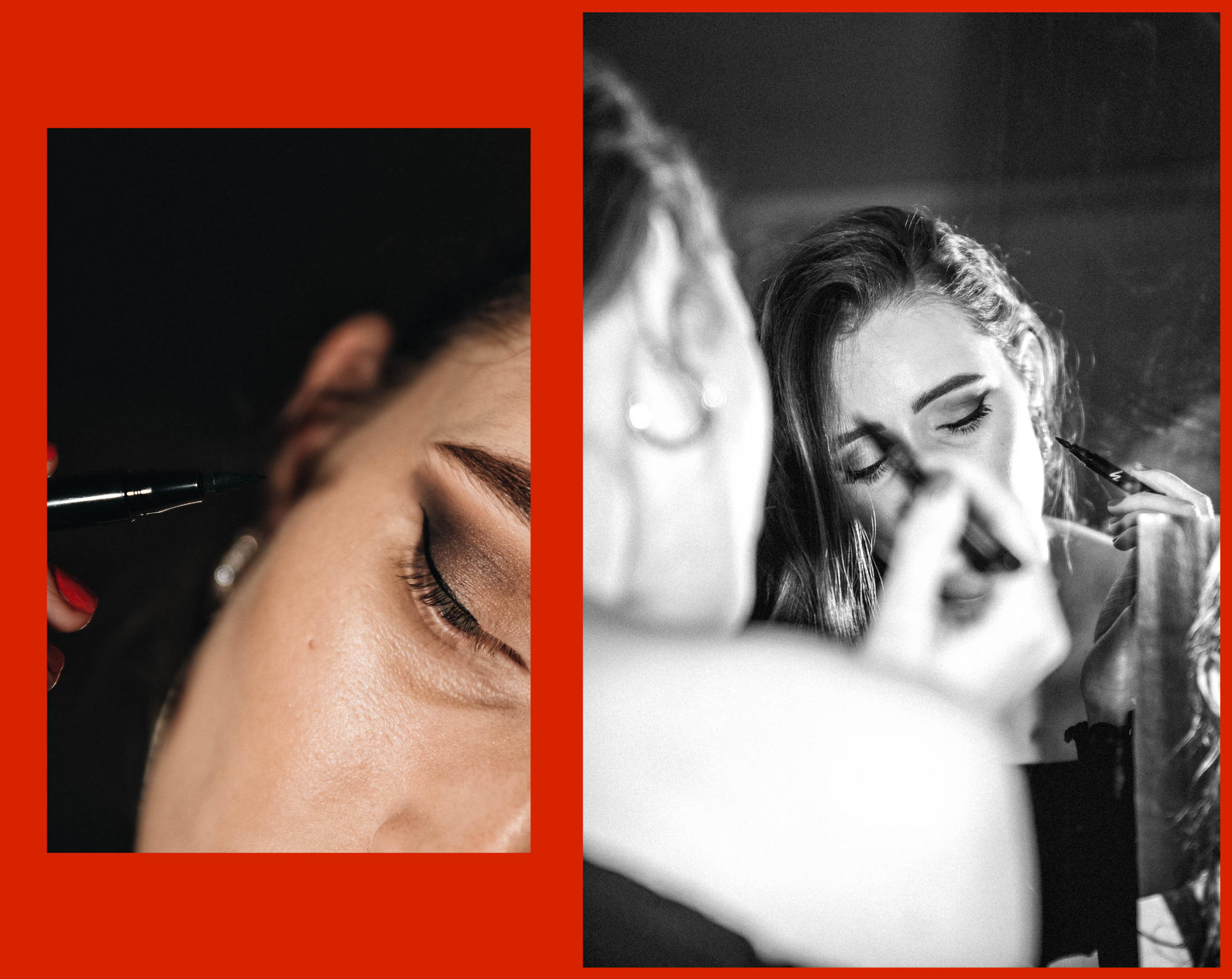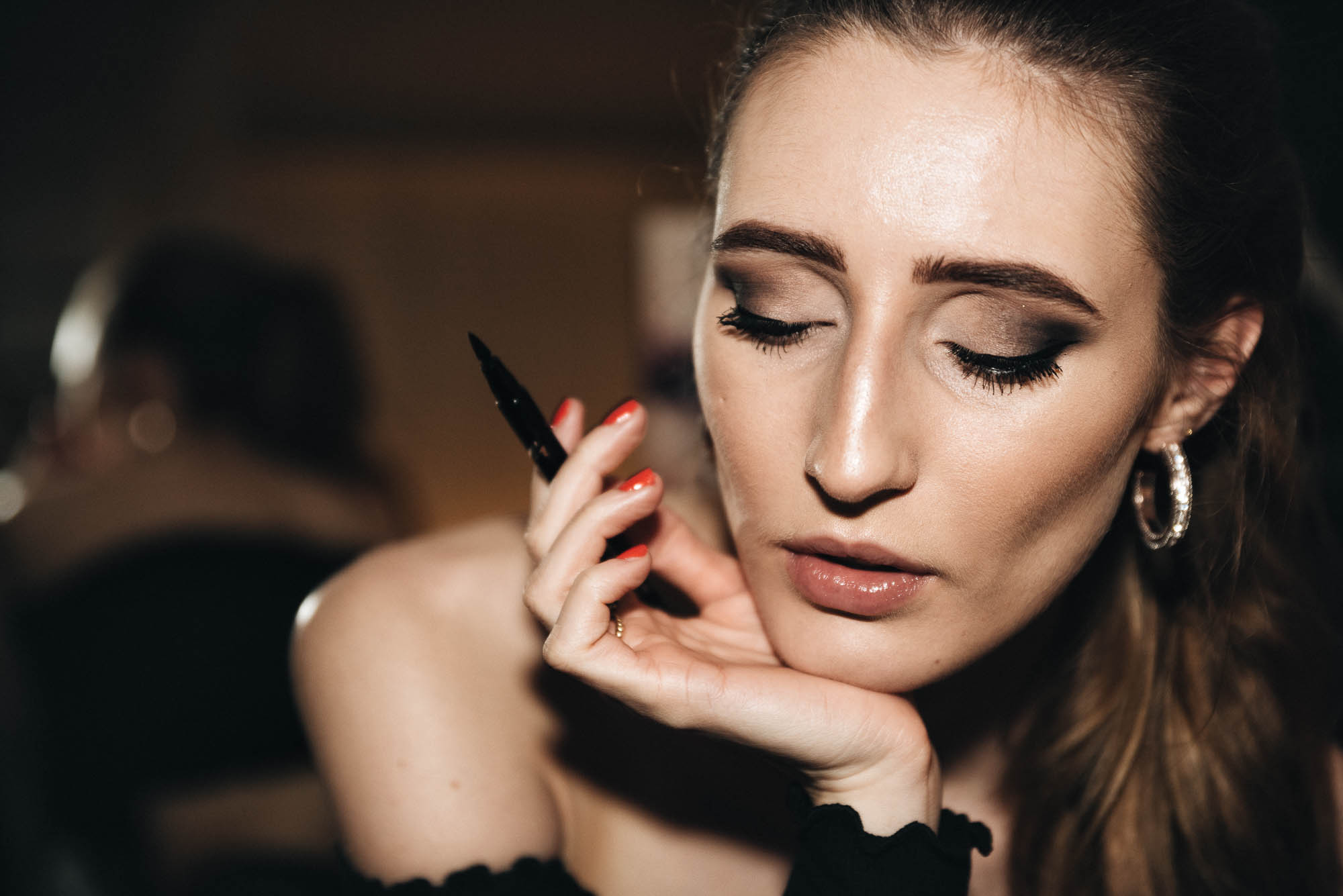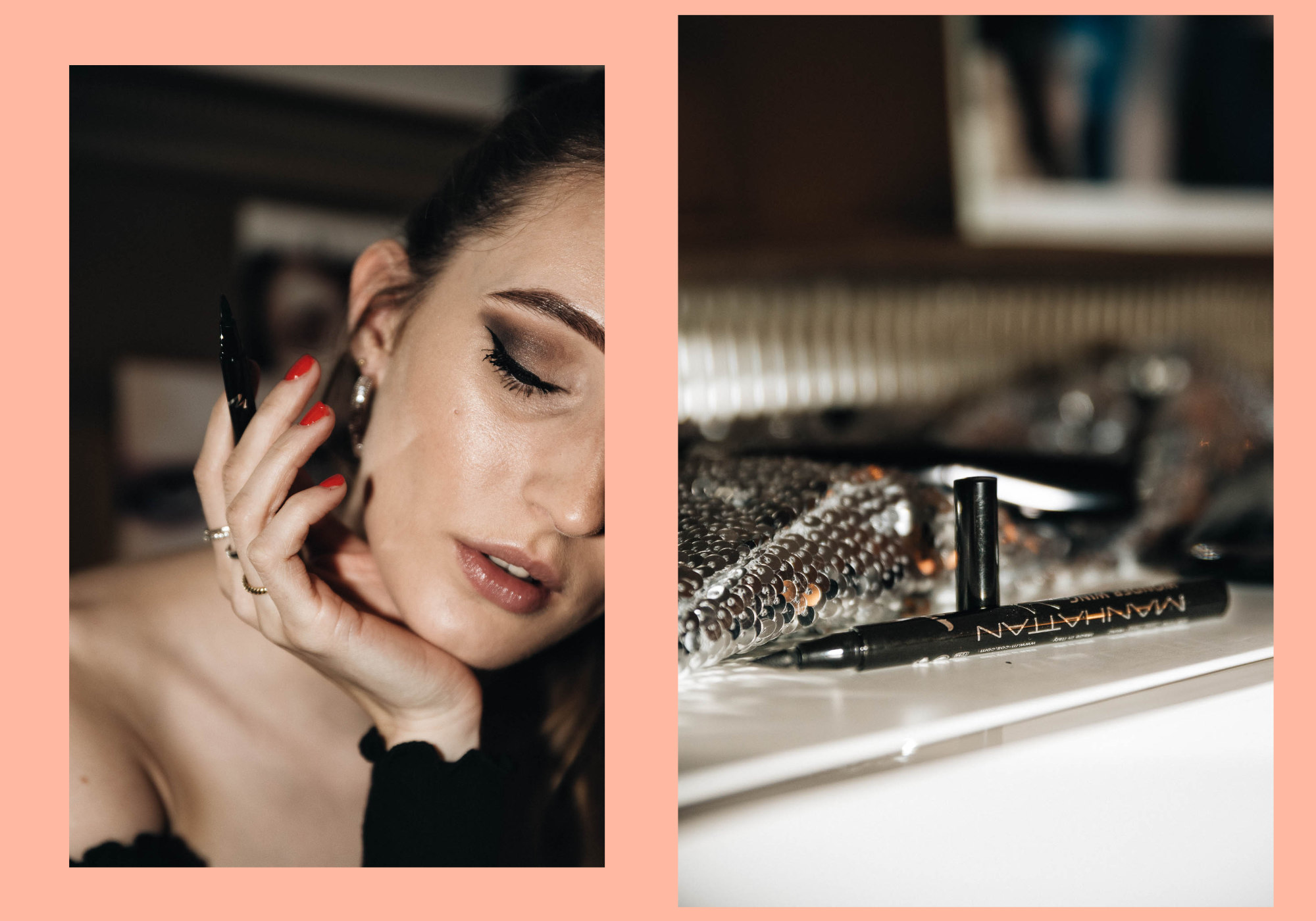 STEP 3
The final step are at least two layers of mascara (more is more) and black Kajal on the waterline. The Manhattan Supreme Lash Wonder'fully Real Mascara is also my favourite on an everyday basis, because I can handle nylon brushes better. The lashes do not clump even after the second layer and can be separated super easy.
Was zum Abschluss nicht fehlen darf, sind mindestens zwei Schichten Mascara (hier gilt mehr ist mehr) und schwarzer Kajal auf der Wasserlinie. Die Manhattan Supreme Lash Wonder'fully Real Mascara ist auch im Alltag mein Favorit, denn ich komme mit Nylon Bürstchen einfach besser zurecht. Die Wimpern verklumpen selbst nach der zweiten Schicht nicht und lassen sich perfekt trennen.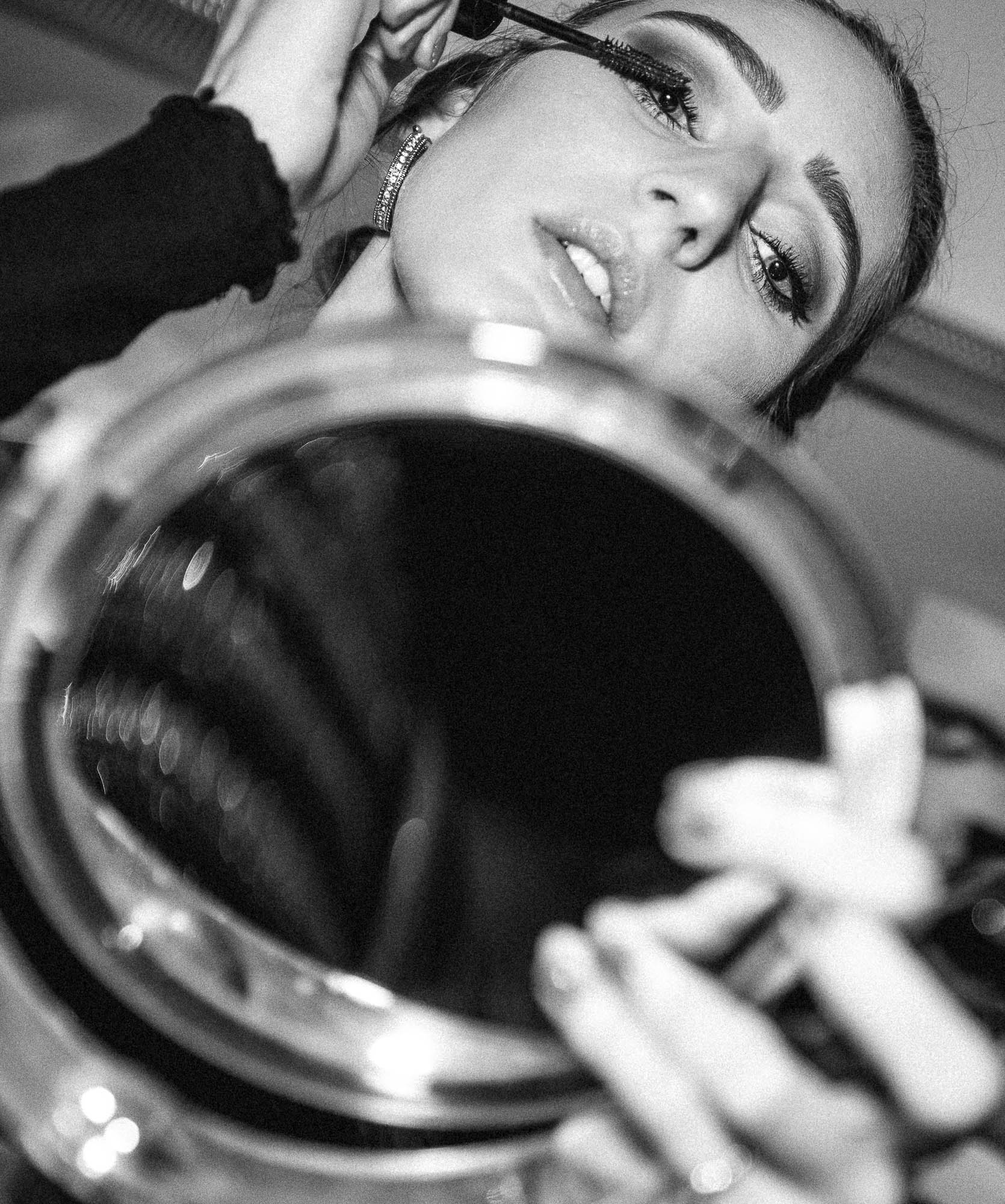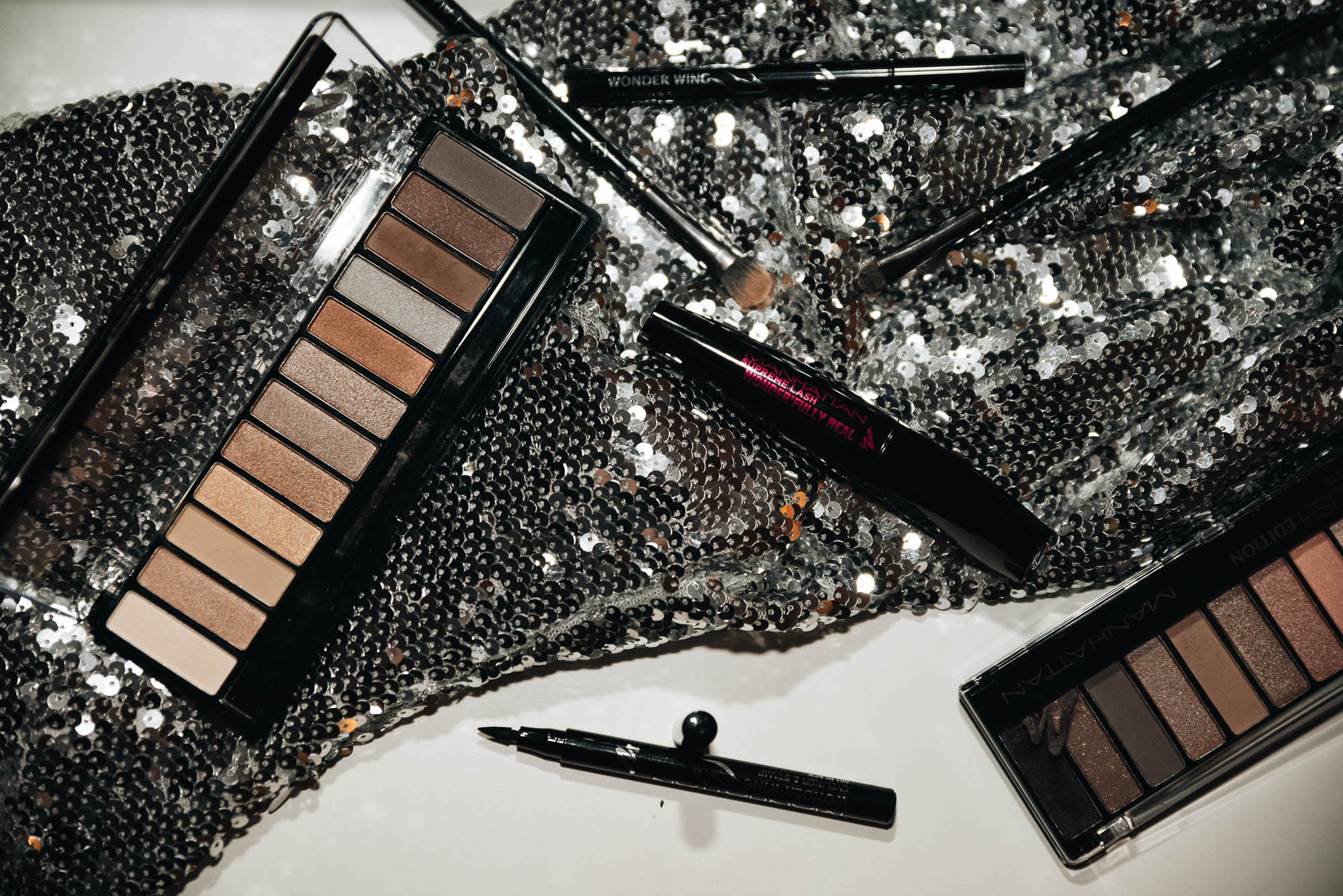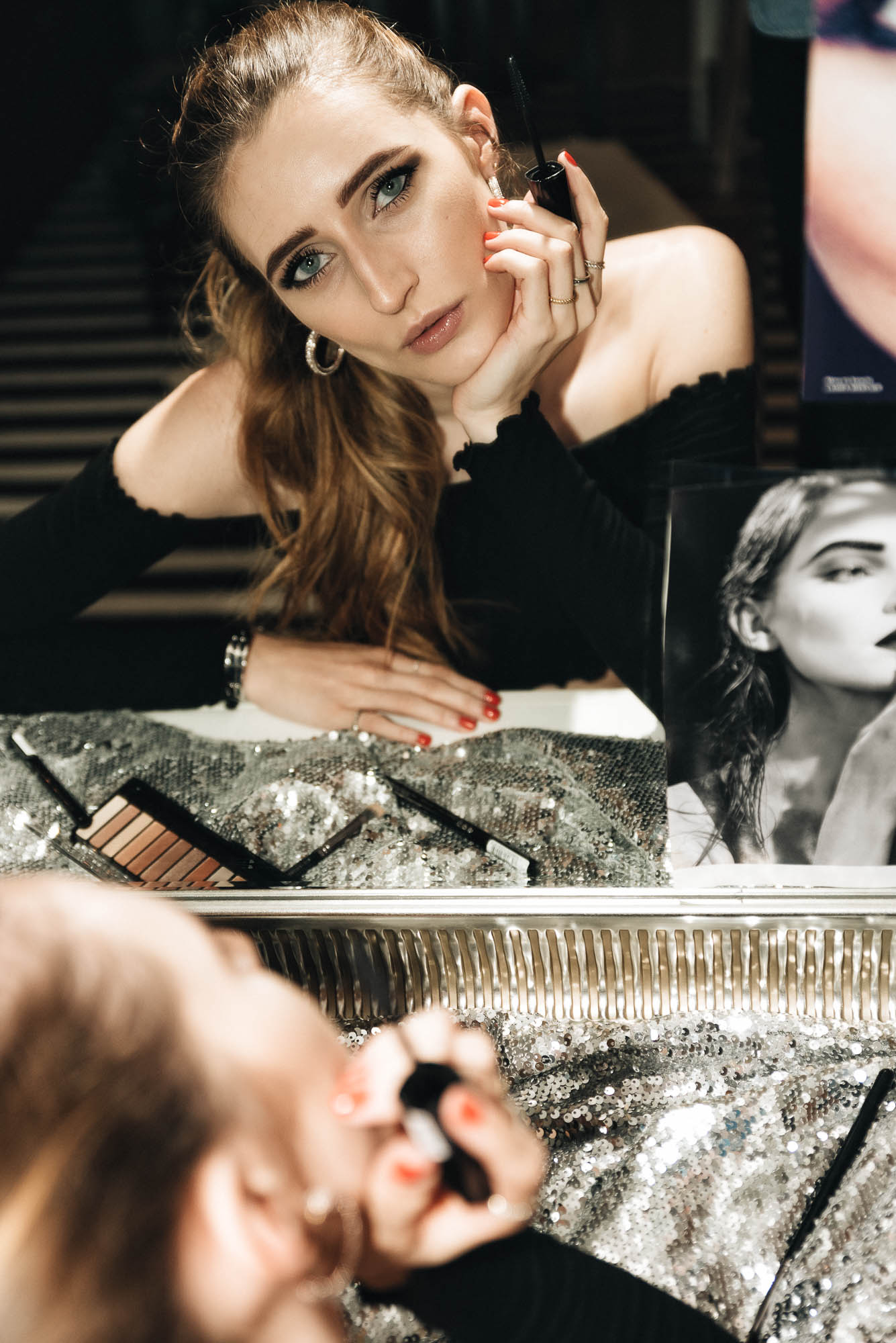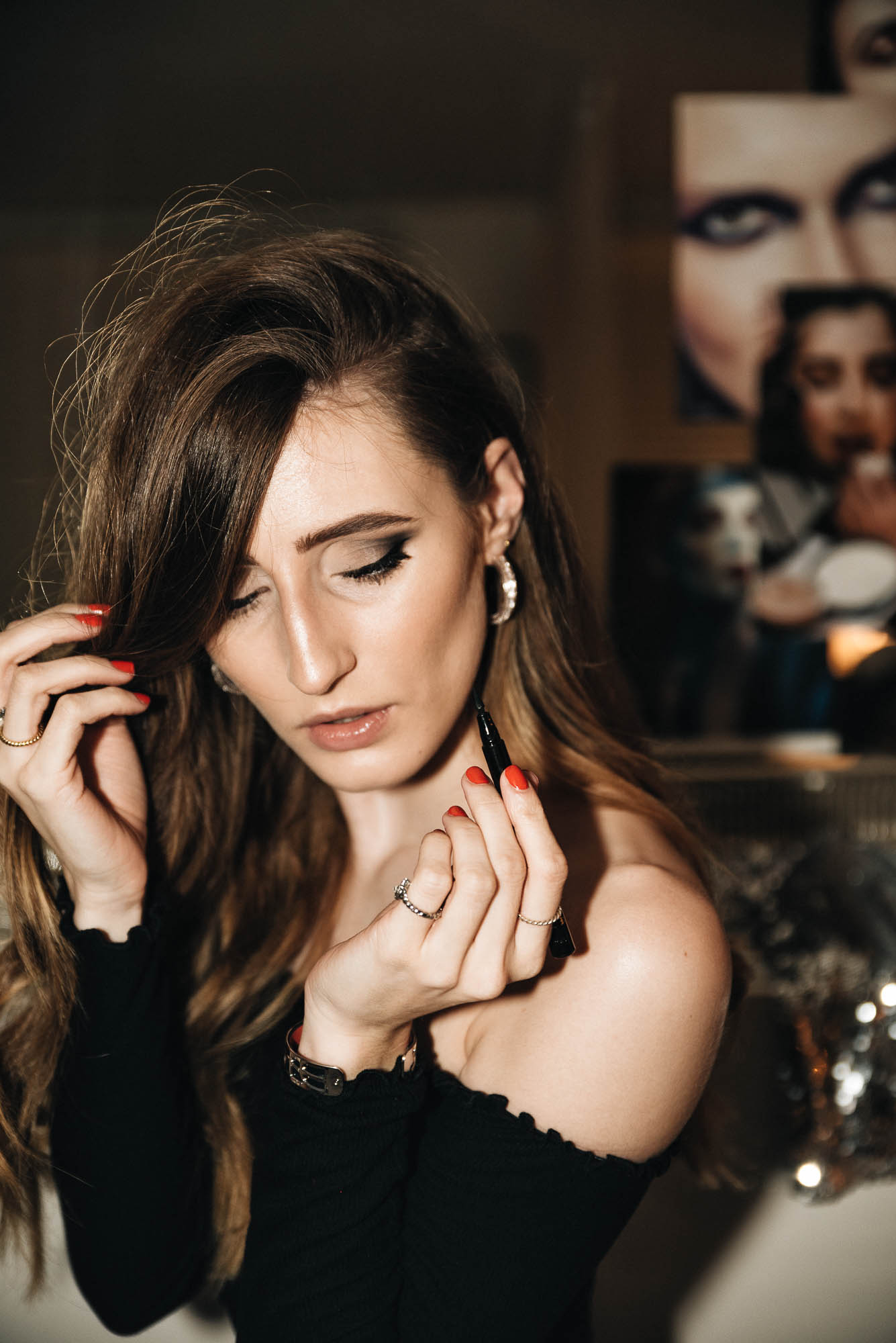 • IN COLLABORATION WITH MANHATTEN | IN ZUSAMMENARBEIT MIT MANHATTEN •