Sweater : Missguided (here | here)
Pants : Mango (here | here)
Sunglasses : Chloe (here)
Shoes : OXS (here | here)
Socks : Weekday (here)
The obvious first, we never travelled in Business Class before and flights over 8 hours are always quite a hassle. So we were more than excited when my beloved Redken family wanted us to report from the second Lufthansa FlyingLab flight from Frankfurt to New York City. But let me explain in detail: the Lufthansa FlyingLab, this time under the topic Fashion and Fashion Week, is a flight where we were able to experience new products like innovative Wearables, exclusive presentations by experts and the highlight, a Fashion Show by star Designer Rubin Singer 10.000 meter up in the sky. And of course Redken, to be exact Redken Artist Marco Arena and (our favorite person + best hair dresser in Munich) Gianni Di Franca, did a great job with the hair styling. But I think I leave you with some impressions, because it was a unforgettable journey.
---
Das Offensichtliche zuerst, wir sind noch nie in der Business Class geflogen und Flüge über 8 Stunden waren mir bis jetzt nicht als sonderlich nennenswert in Erinnerung. Deswegen waren wir doch mehr als aufgeregt, als wir die Möglichkeit hatten für Redken über den zweiten Lufthansa FlyingLab von Frankfurt nach New York City zu berichten. Unter FlyingLab konnte ich mir zunächst auch nicht viel vorstellen, aber es handelt sich um einen Flug, dieses Mal unter dem Thema Mode und Fashion Week, ganz neu zu erleben.
Es gab die Möglichkeit neue Produkte wie innovative Wearables, exklusive Experten Präsentationen z.B. von Instagram und das Highlight, eine Fashionshow von Stardesigner Rubin Singer 10.000 Meter über der Erde zu erleben. Hierbei hat Redken, um genau zu sein Redken Artist Marco Arena und (unser Lieblingsmensch + bester Friseur in München) Gianni Di Franca, das Styling der Haare übernommen. Aber am besten überlasse ich euch jetzt einigen Eindrücken, denn es war auf jeden Fall eine unvergessliche Reise.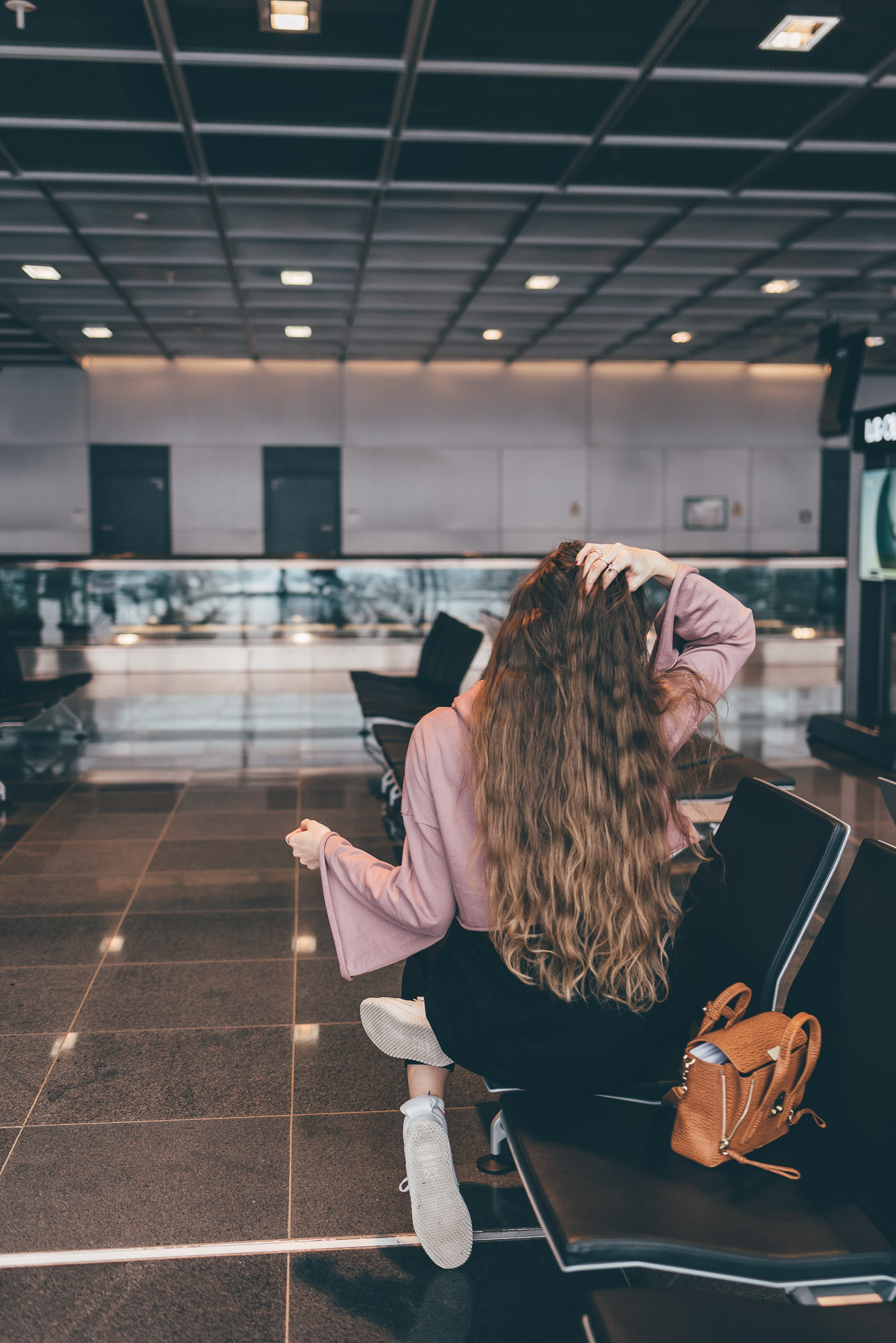 SHOP MY LOOK
Sweater : Missguided (here | here)
Pants : Mango (here | here)
Sunglasses : Chloe (here)
Shoes : OXS (here | here)
Socks : Weekday (here)
| IN COLLABORATION WITH REDKEN |