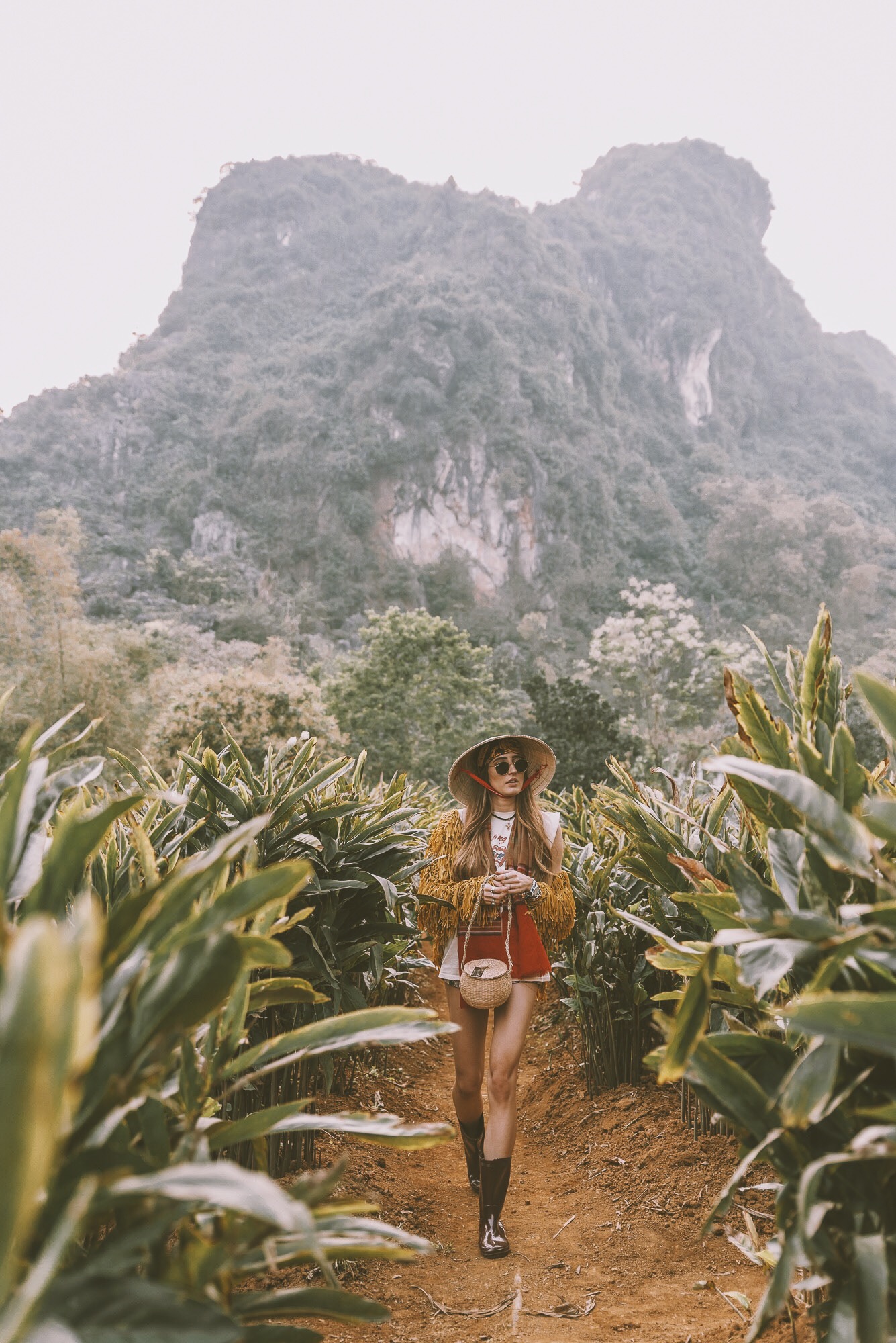 • PART 2 •
• in collaboration with Kiehl's | in Zusammenarbeit mit Kiehl's •
It's still quite hard for me, to get my head around these 10 days we spent in Vietnam. So many unforgettable things happened, that I still think I'm dreaming. I can check off so many things of my wishlist and I'm beyond grateful for that.
This trip is the proof, that dreams do come true. But just waiting won't do the job, you have to work for them. And especially never give up, it took me five years to get here.
Like you probably read in Part 1, Kiehl's took us on a hell of a joy ride through Hanoi, the capital of Vietnam. After a road trip out of the city to the natural beauty of Mai Chau, where we learned a lot about the new Ginger Leaf & Hibiscus Firming mask, it was time to put this knowledge into practice.
---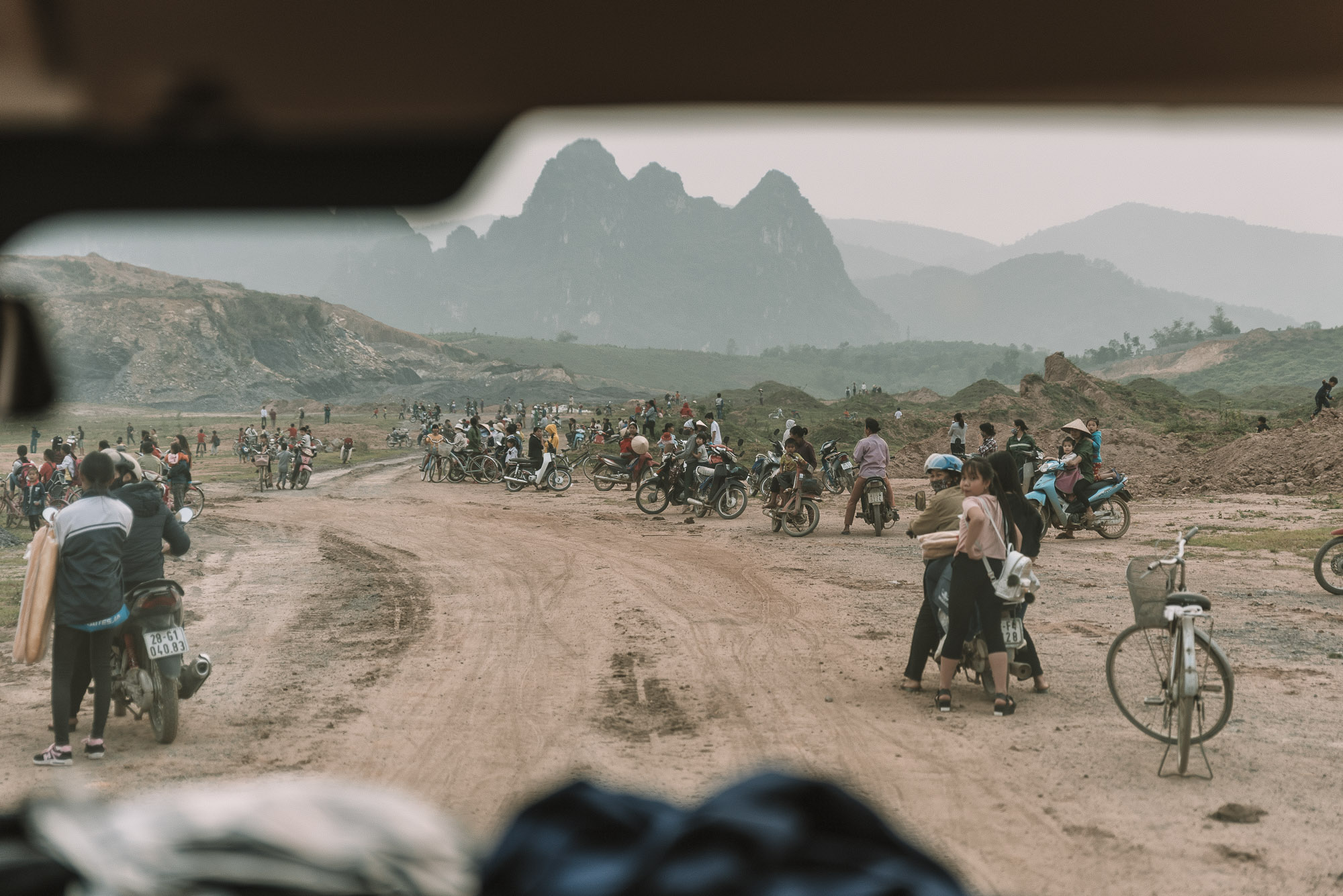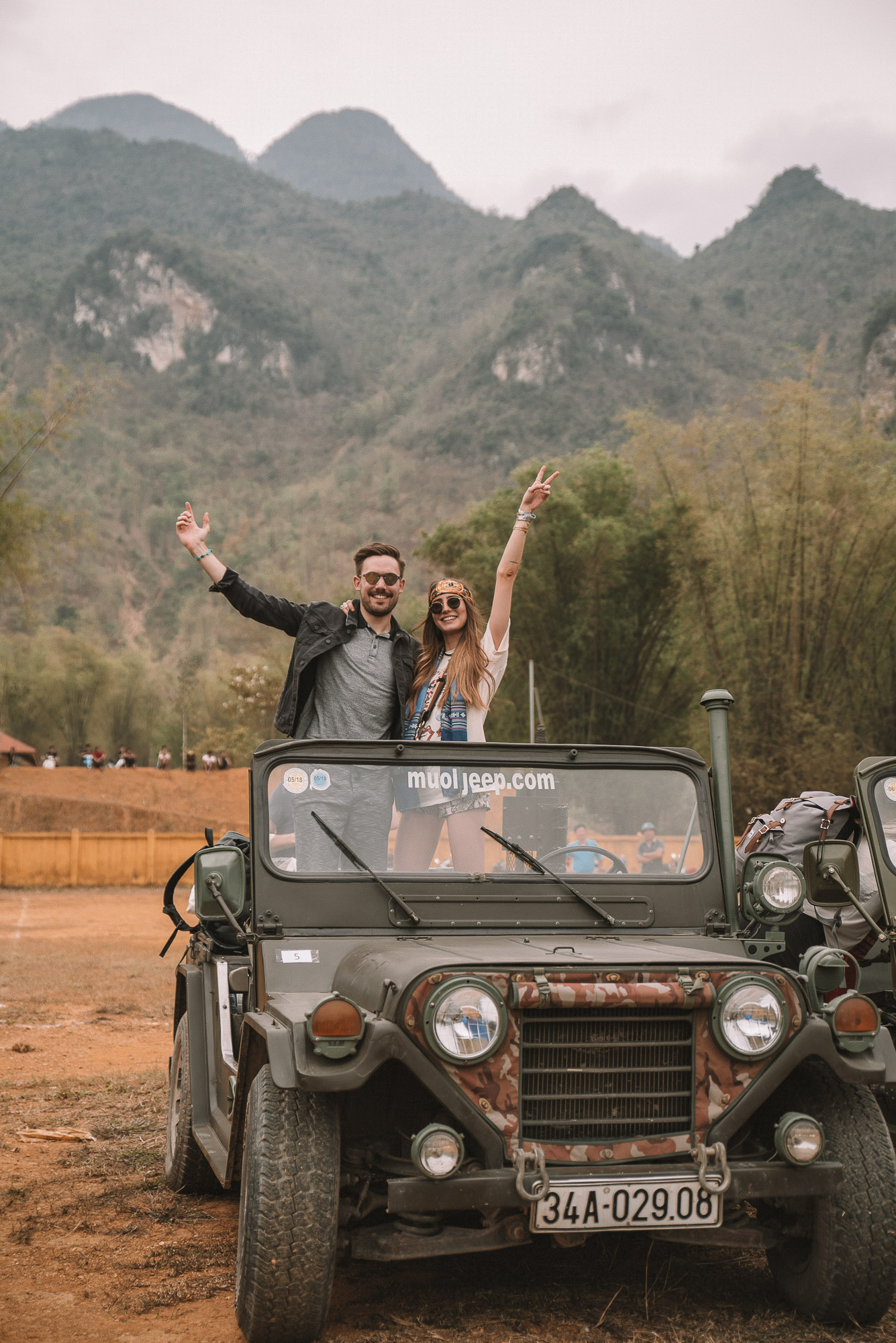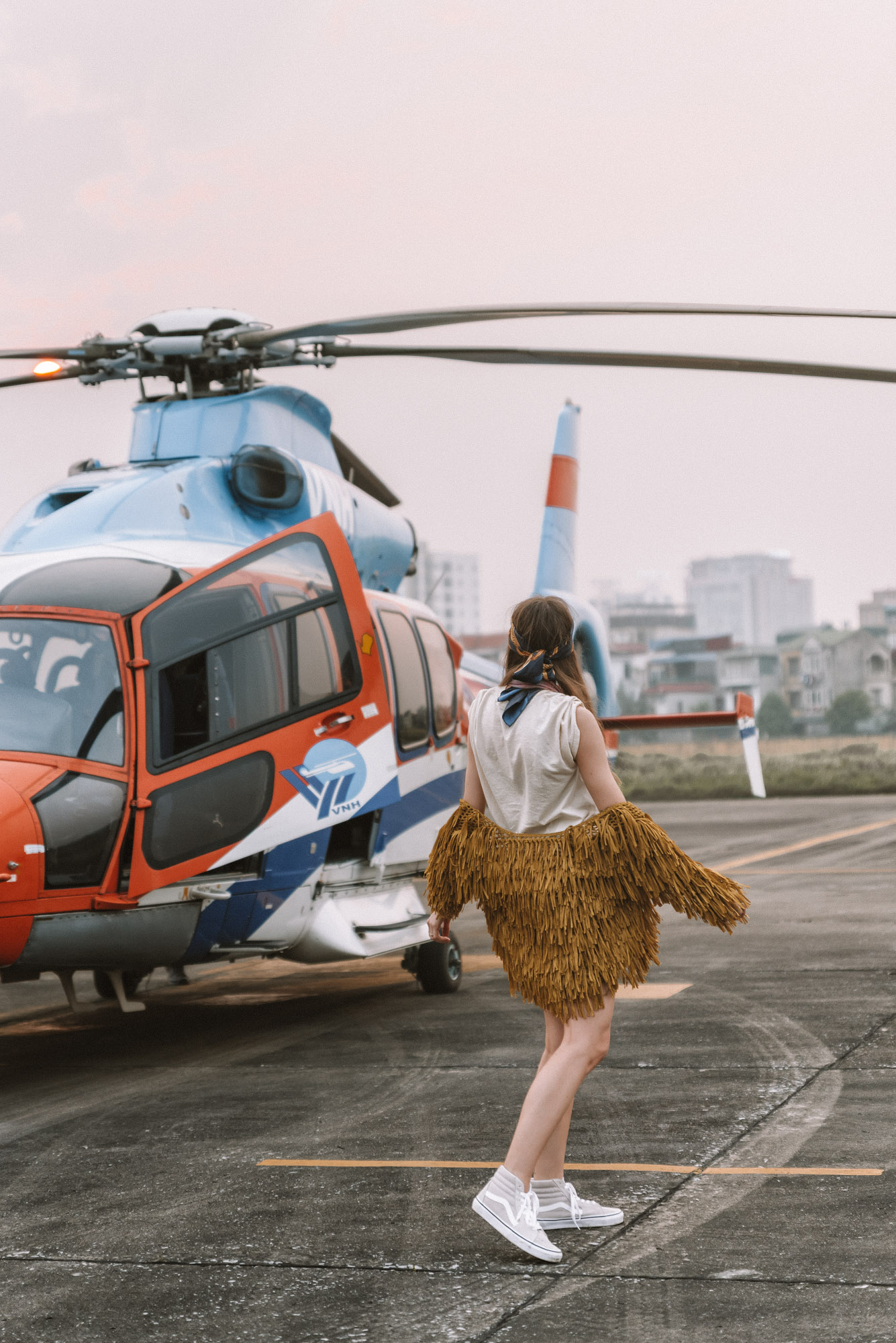 UP IN THE AIR
I already thought the Jeeps were a beyond cool way to get around. But Kiehl's made another dream come true, since Helicopters took us from Mai Chau to the Ginger Fields where Kiehl's get their Ginger Leafs from for the new Overnight mask.
Yes Helicopters. I repeat Helicopters. Check out our Vlog to see the breathtaking views we got from up there (obviously).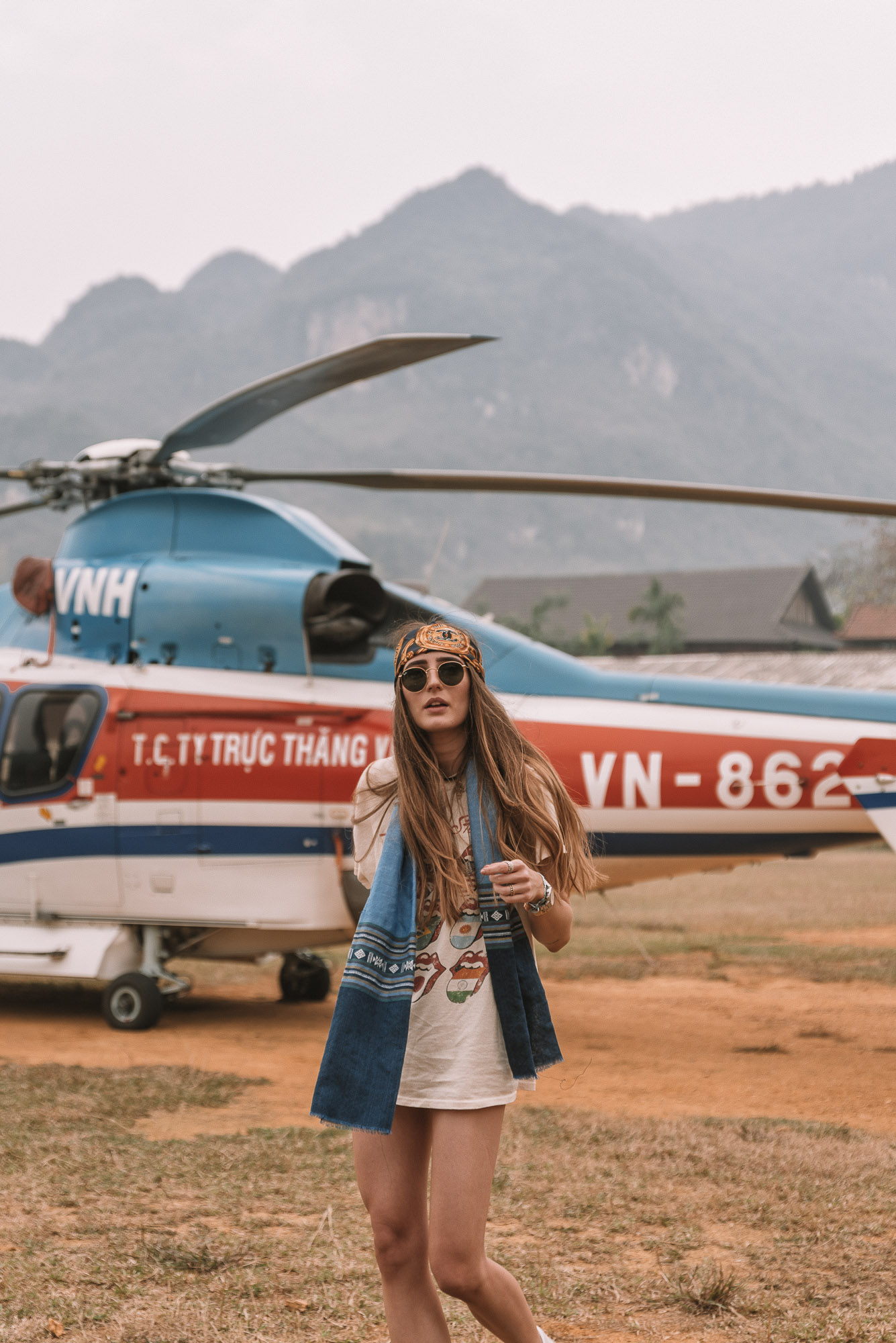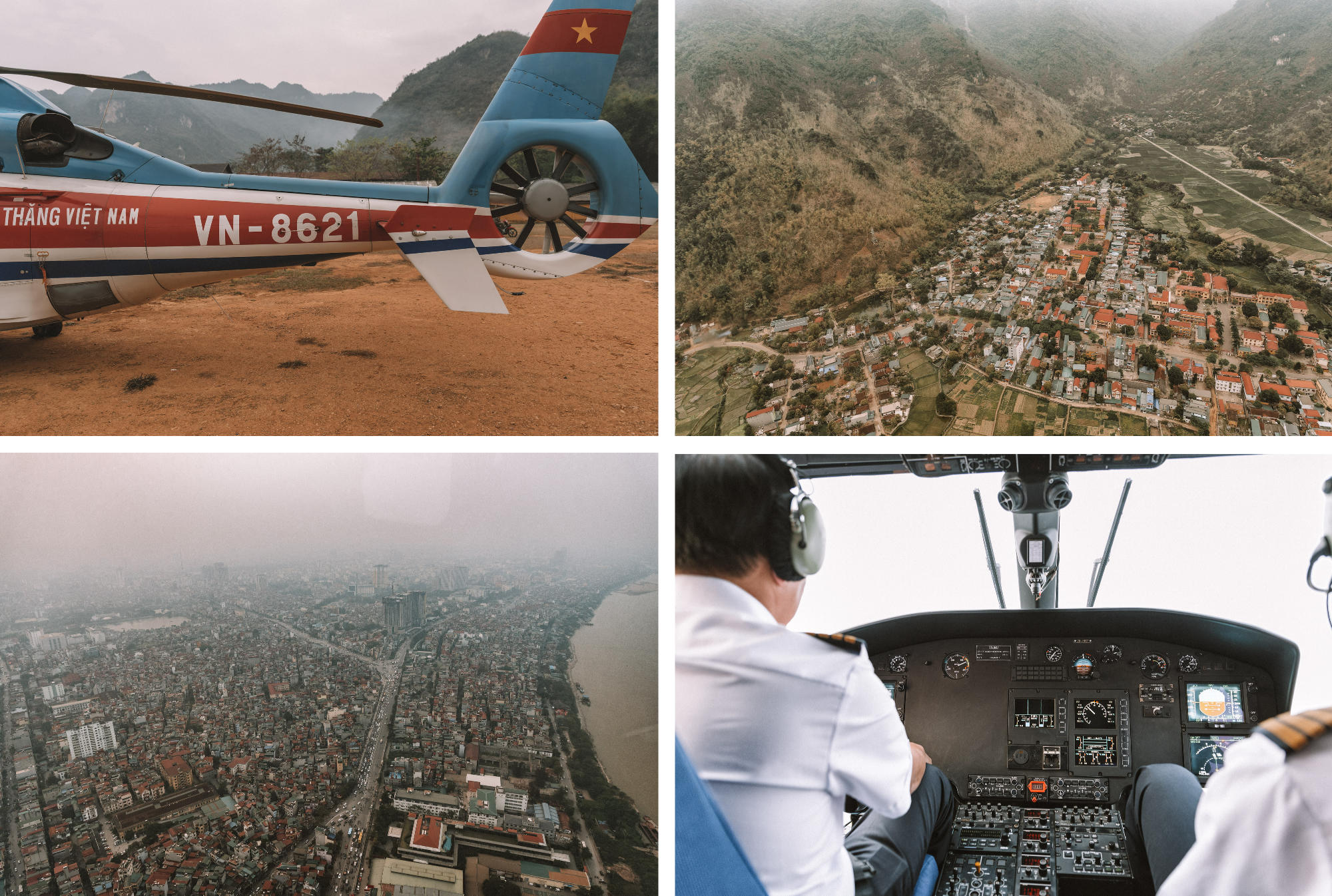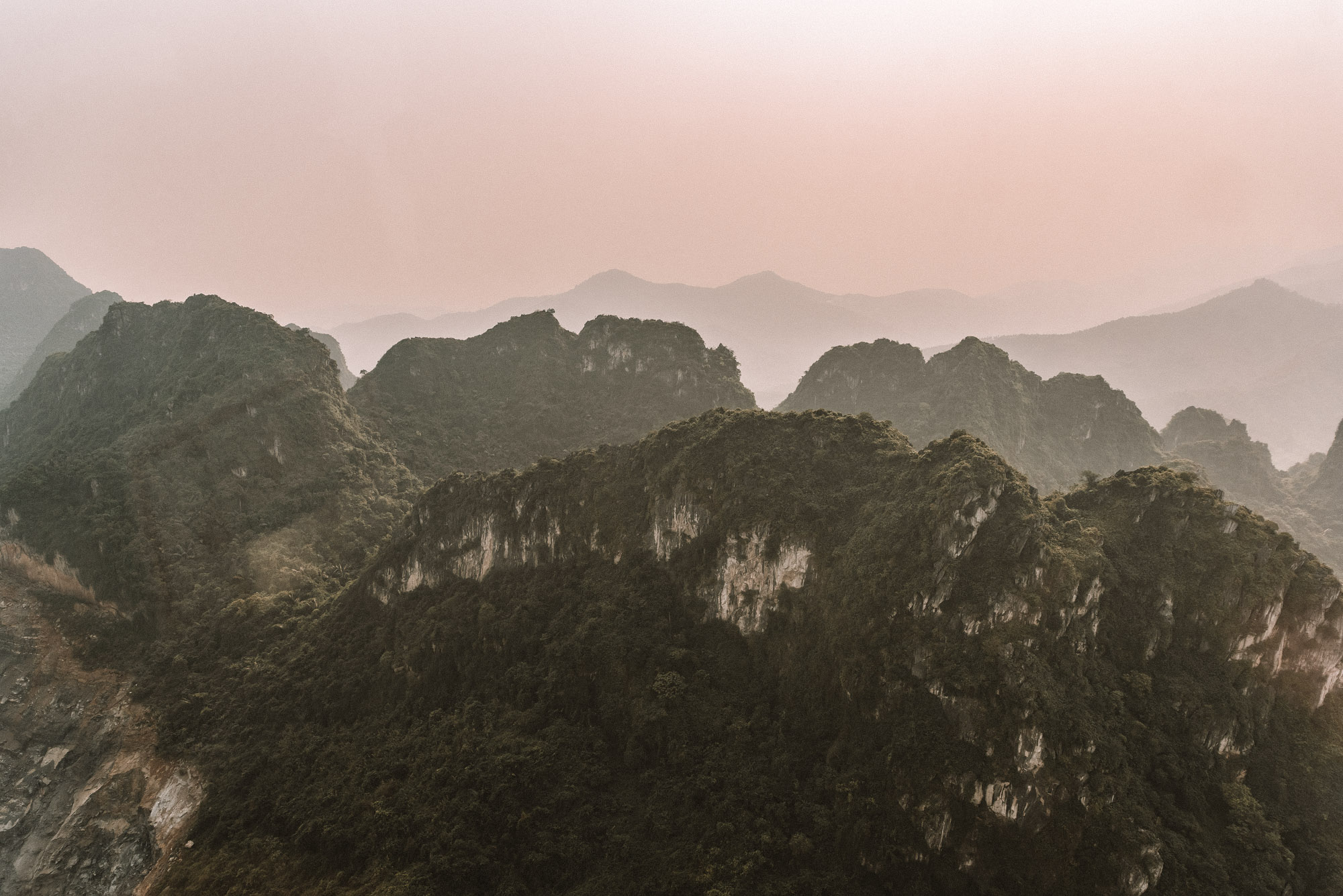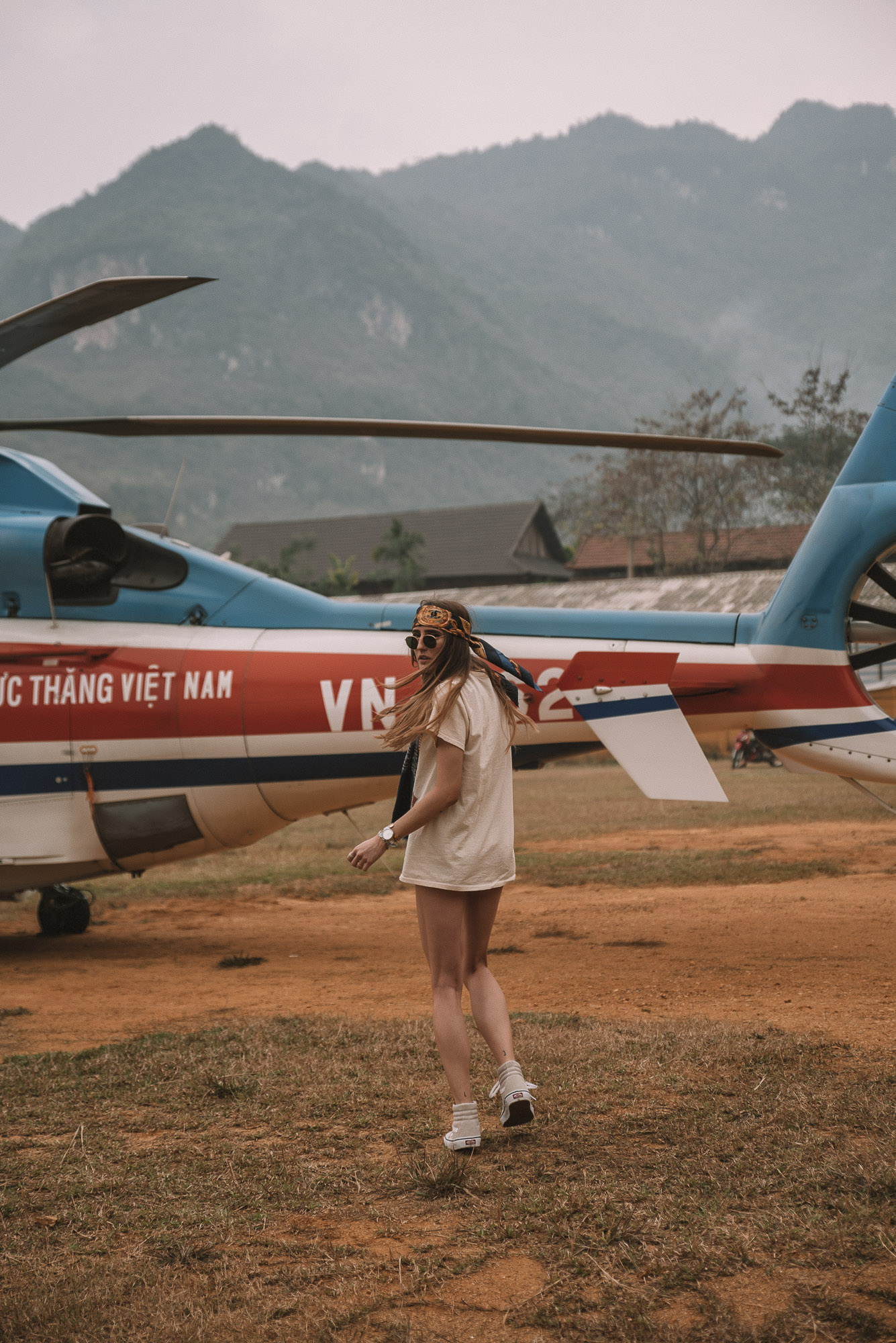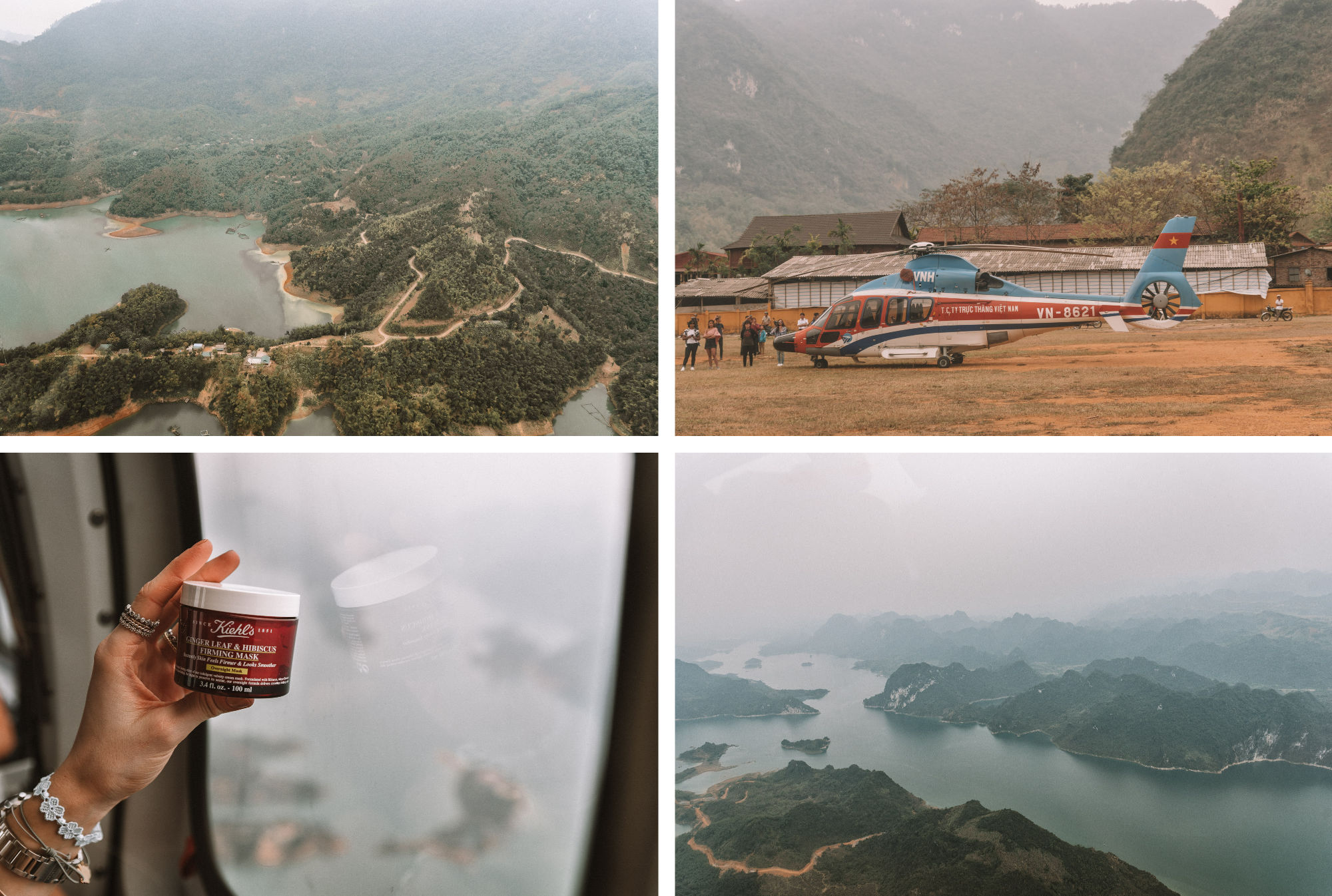 FARMING GINGER LEAVES
One thing I loved to hear, is that the Ginger Leaves are obtained sustainably. A topic I'm definitely into (more about this soon). The leaves of Ginger are actually a by-product, so it's nice to see, that Kiehl's are putting them to use to get their Ginger extract.
The farm is run by 14 Vietnamese women who gave us an insight into their daily work. Let me tell you, ginger is pretty demanding, so don't even plan to grow them at home (ask Jochen who planted one over there). They need (want) a hell lot of space, tons of water and it takes ages until the plants are as big as you can see in the pictures. And if you saw the Vlog you know how hard it is to pick the right leaves, well at least for me 😉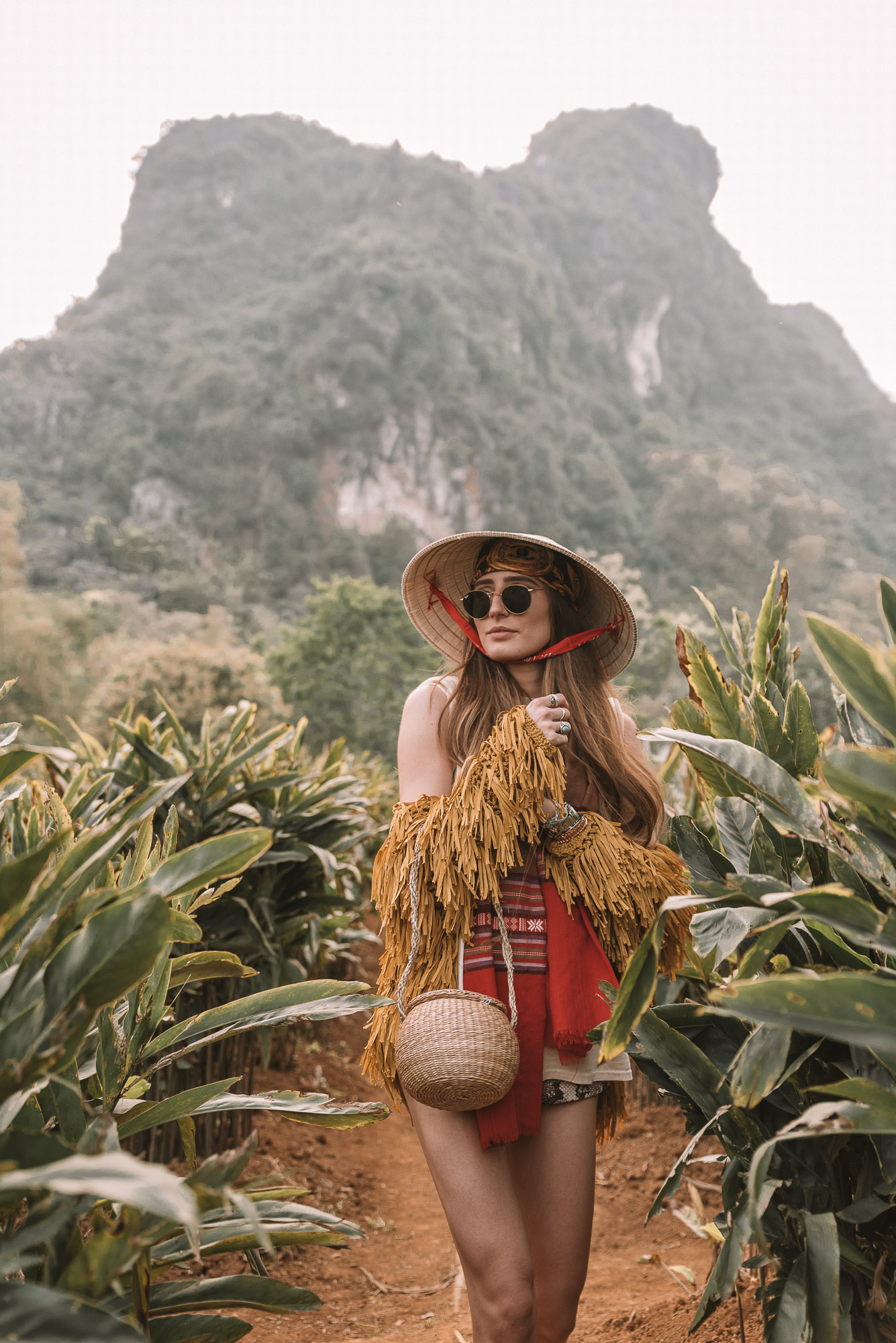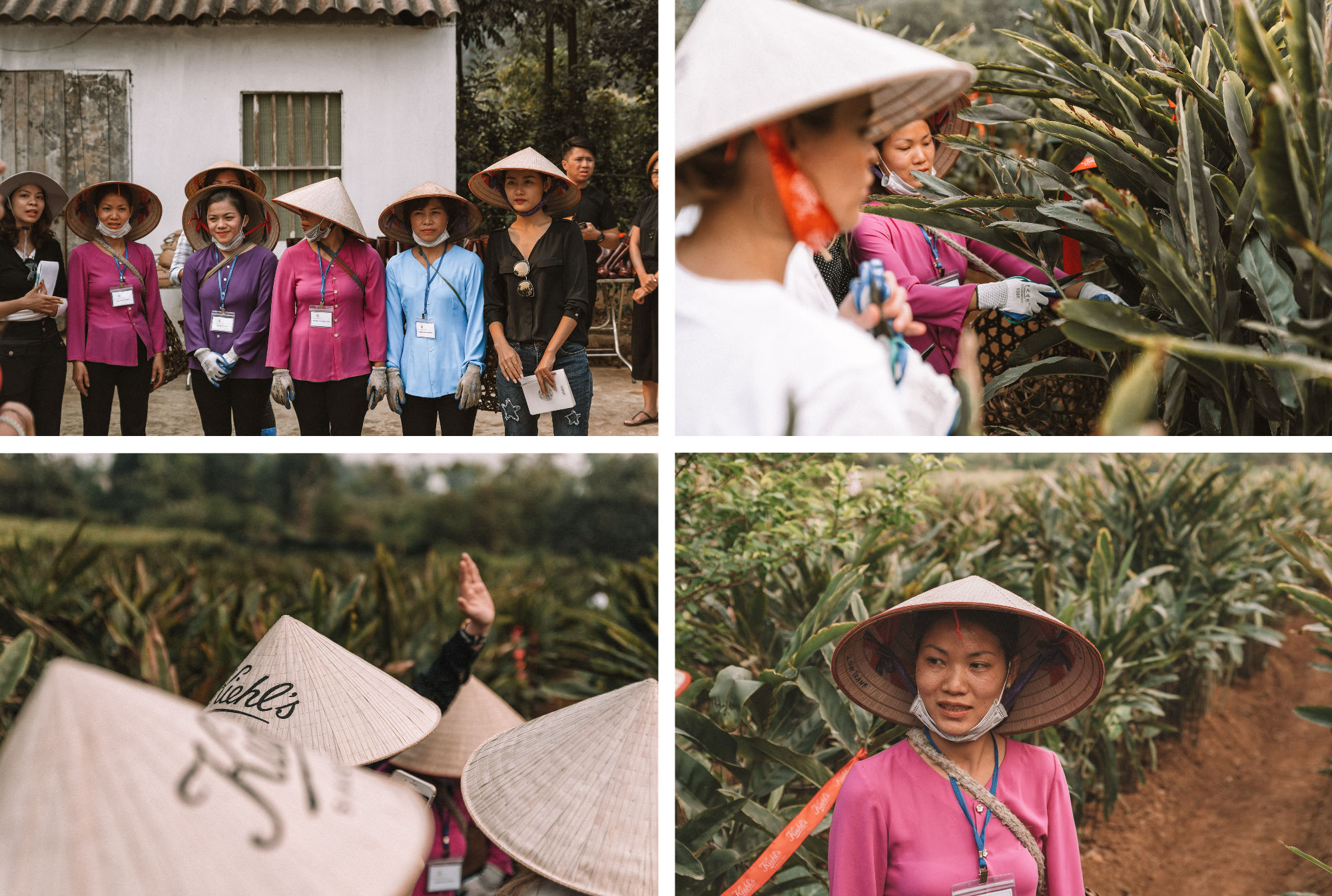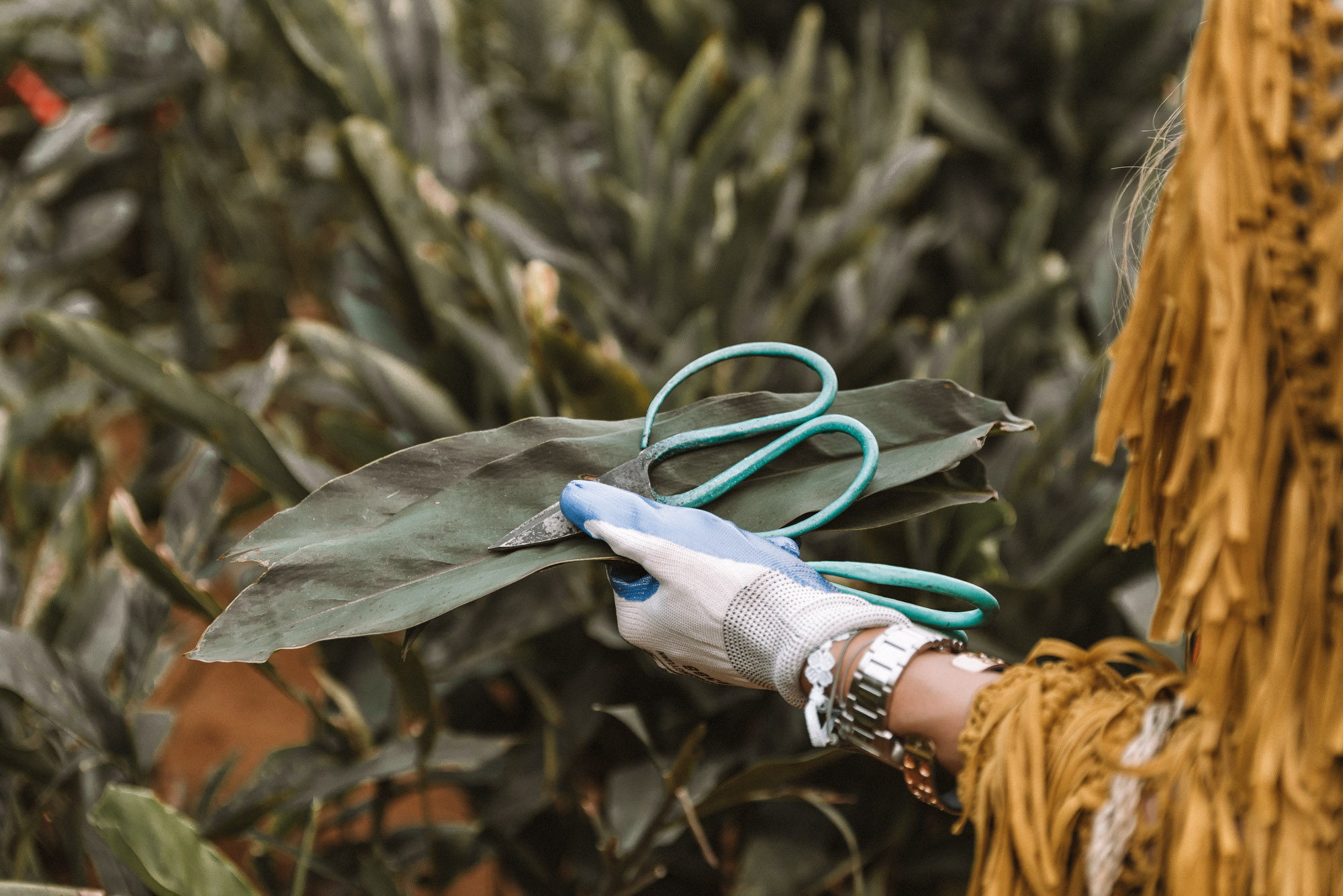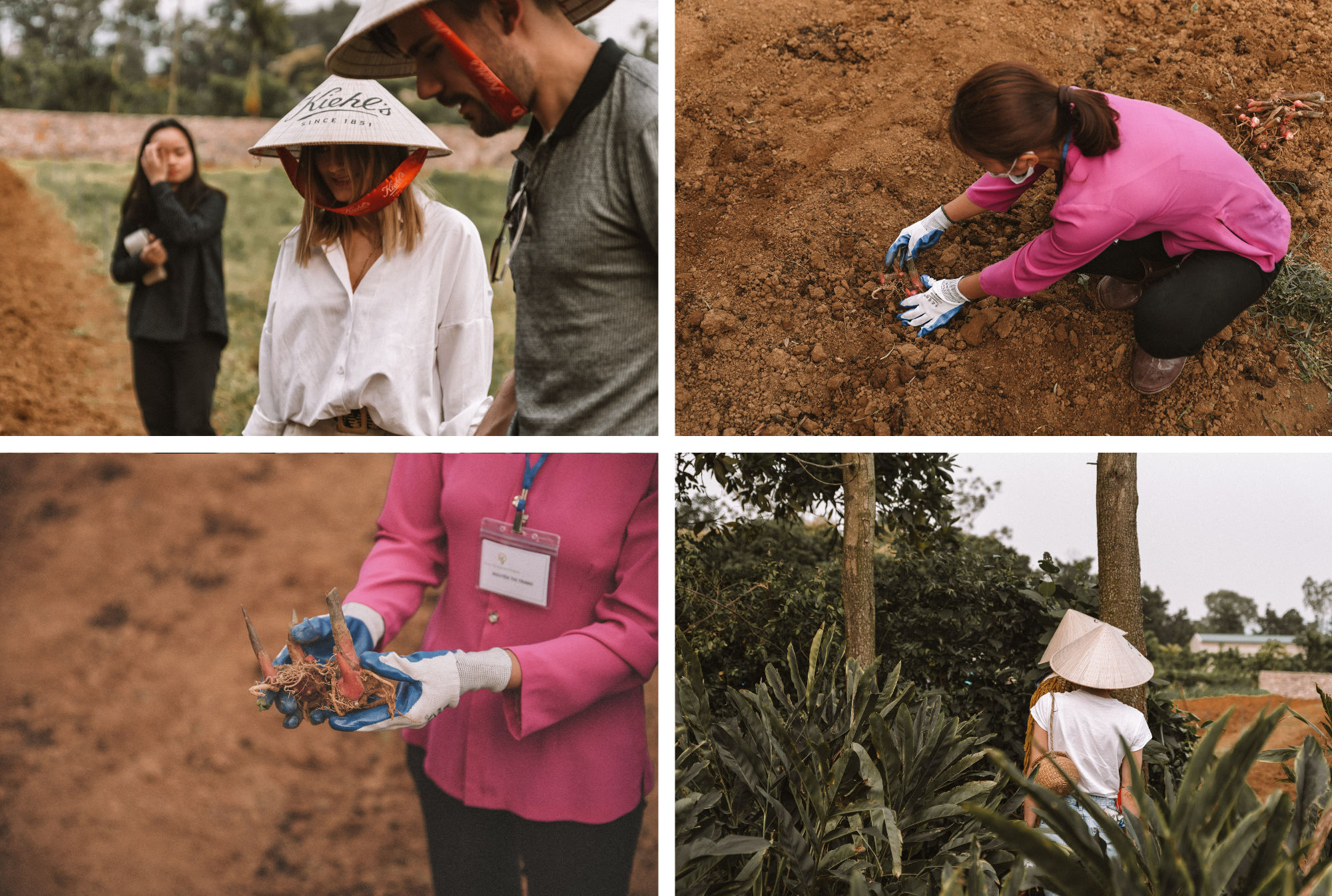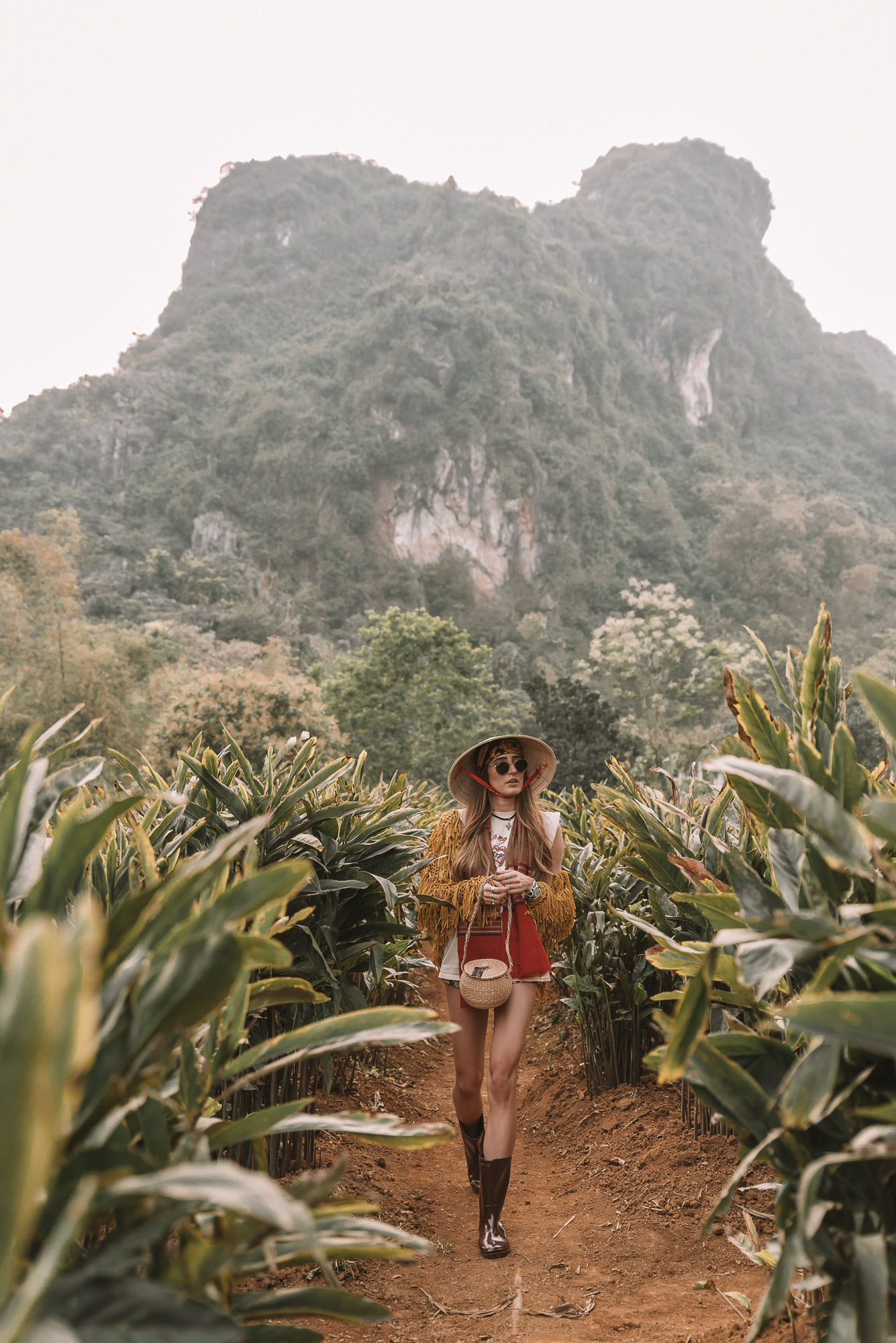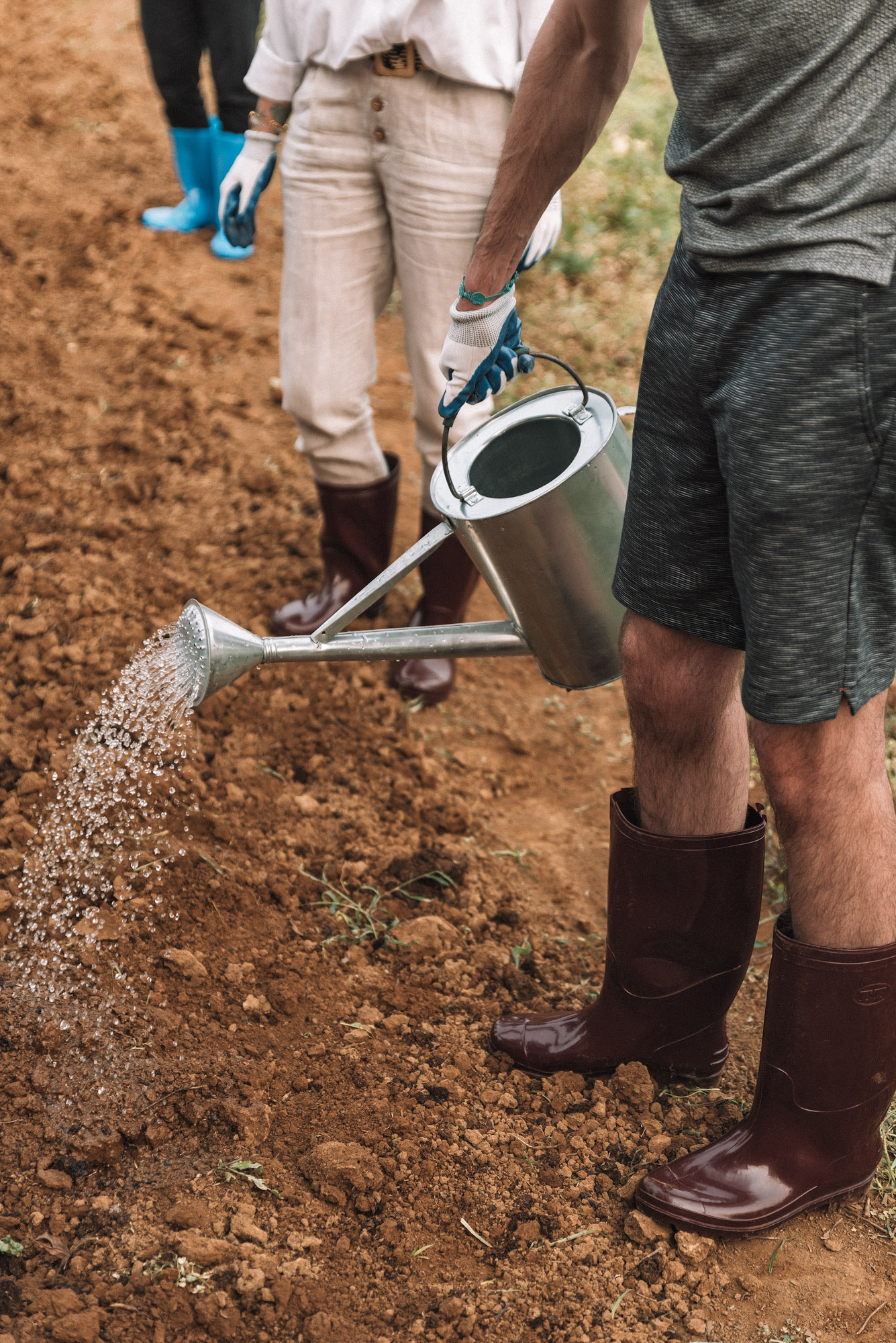 MerkenMerken
MerkenMerken
GET MY LOOK
• Affiliate Links •