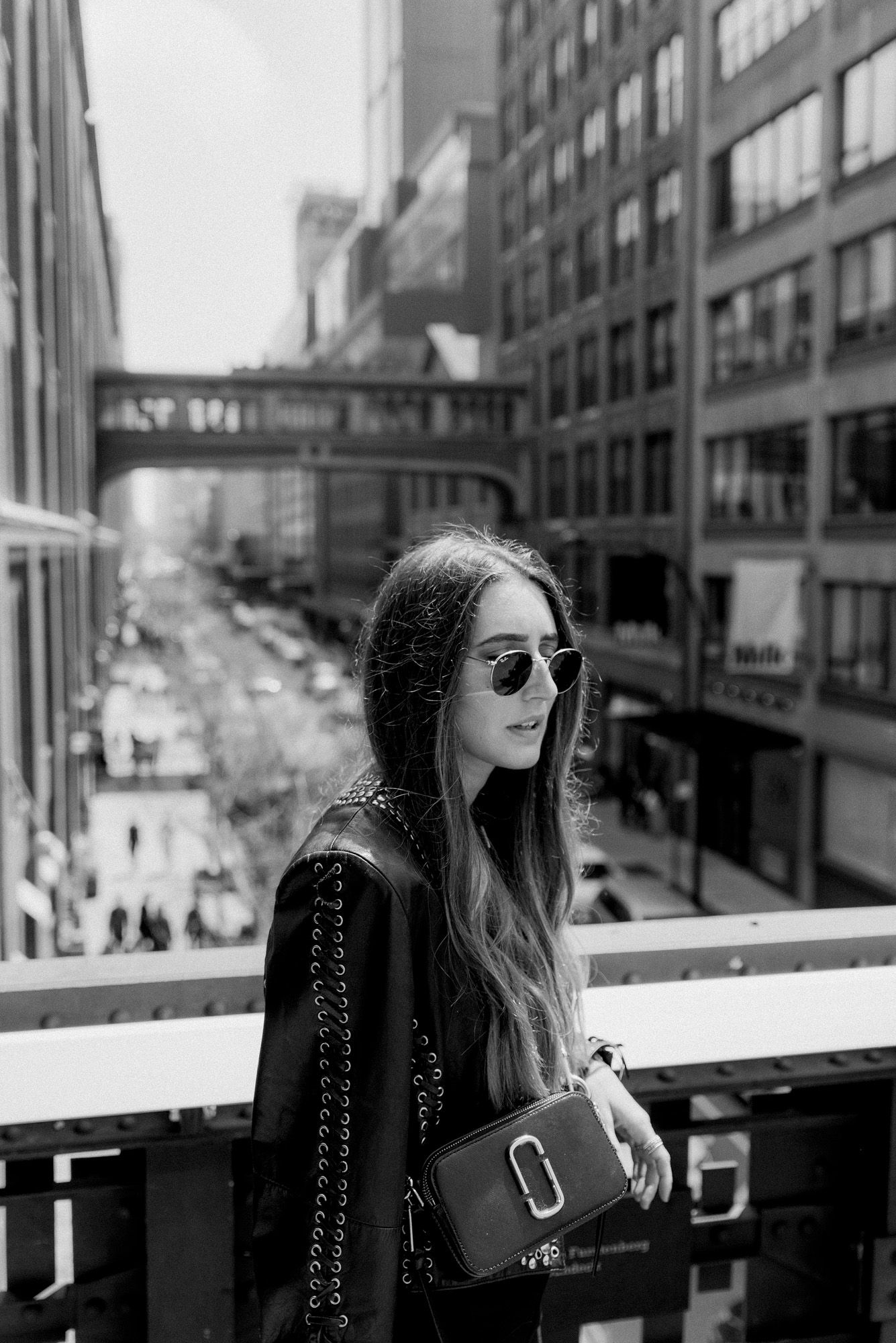 It's a wild world out there. Let's escape it for a while.
New York, the city that never sleeps. The charm New York has for me, I like life around me. Somewhere between never feeling alone and perish in the crowd. The fascinating thing about this city, even in the big city jungle, you will always find small oases.
One of these places is the High Line in the Meatpacking District. The more than 2km long park above the streets of Manhattan (formerly used as a railway line) fascinated us already during our first visit 2 years ago. The Meatpacking District has its very own charm, shaped by its former wicked reputation, an interesting mixture of industrial and trendy quarters developed here. Where butcher's shops (yes, the name was the program) and nightclubs used to be, many designer labels, such as Diana von Fürstenberg, are located here today.
There are also numerous food markets to discover here and so we could not avoid the donuts in the American size ratio of a small local bakery. Perfect for a short break on the high line, away from the hustle and bustle of the city, definitely a'must-do' when you're in New York.
---
New York, die Stadt die niemals schläft. Der Charme den New York für mich ausmacht, ich mag Leben um mich herum. Irgendwo zwischen sich niemals allein fühlen und in der Masse untergehen. Das faszinierende an dieser Stadt, selbst im Großstadt Dschungel findet man immer wieder kleine Oasen. Ich nenne sie bewusst nicht Ruhe-Oasen, denn dann wäre es ja nicht mehr New York.
Einer dieser Orte ist die High Line im Meatpacking District. Die über 2km lange Parkanlage über den Straßen Manhattens (früher als Bahnstrecke genutzt) hat uns bereits bei unserem 1. Besuch vor 2 Jahren komplett fasziniert. Das Meatpacking District hat seinen ganz eigenen Charme, denn geprägt von seinem früheren verruchten Ruf, entstand hier eine interessante Mischung aus Industrie- und Szeneviertel. Wo früher Fleischereien (ja der Name war Programm) und Nachtclubs anzutreffen waren, sitzen hier heute viele Designerlabels, wie z.B. Diana von Fürstenberg.
Auch zahlreiche Foodmarkets gibt es hier zu entdecken und so konnten auch wir keinen Bogen um die Donuts im amerikanischen Größenverhältnis einer kleinen lokalen Bäckerei machen. Perfekt für eine kurze Pause auf der High Line, abseits vom Großstadt Trubel, definitiv ein 'Must-Do' wenn ihr in New York seid.
---
I'M WEARING
Vintage Jacket, Urban Outfitters Dress, Asos Pants, Asos Shoes,
Marc Jacobs Bag, Ray Ban Sunglasses, & Other Stories Leopard Top
---