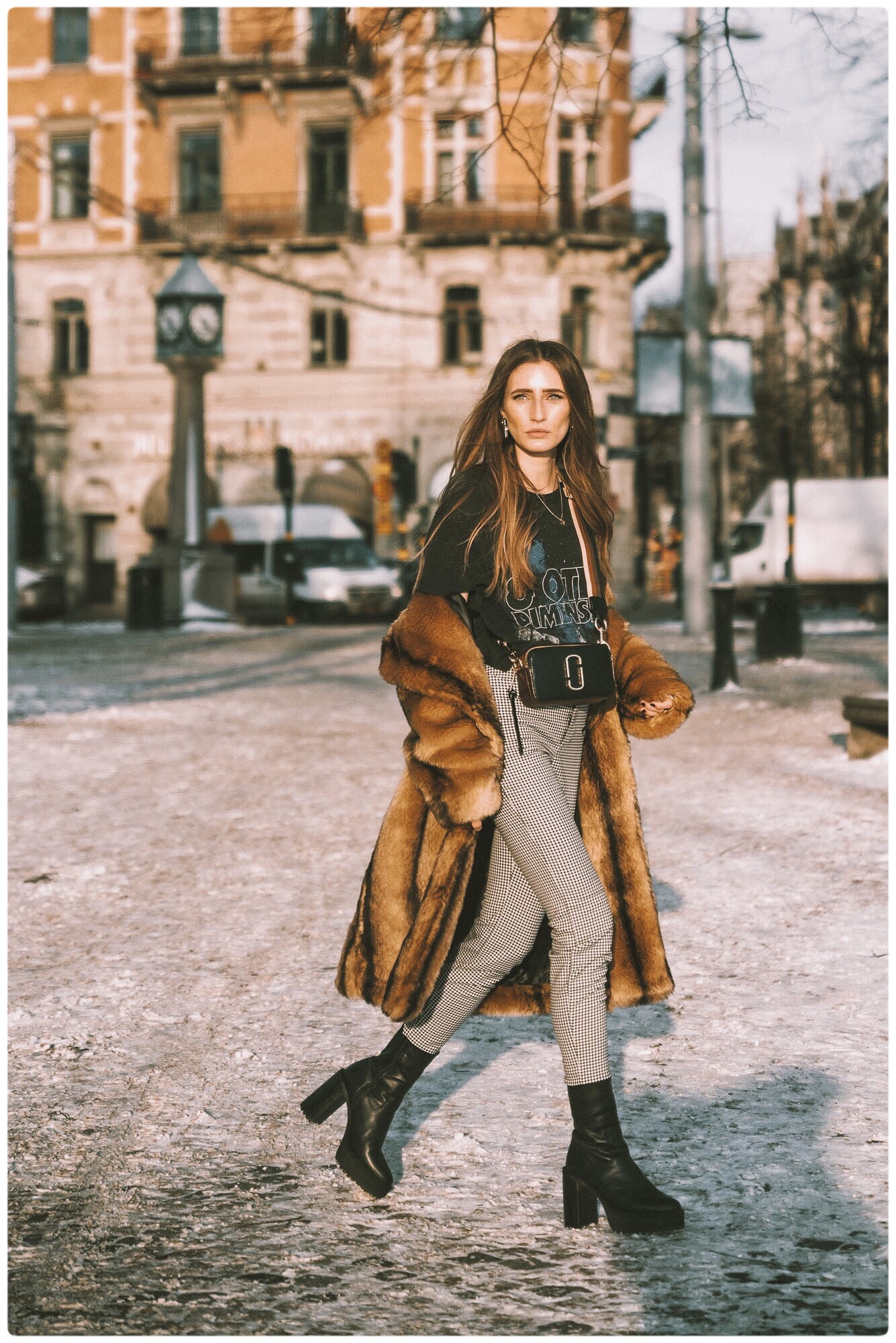 [one-half-first]2017 the year of an annoying new Instagram algorithm and well, Gingham. It completely ruled the Spring/Summer season. Like Follower-buying Bloggers it was all over Instagram. I don't need to point out which trend I prefered.[/one-half-first]
[one-half]2017, dass Jahr kreativitäts-vernichtender Instagram Algorithmen und das Comeback Jahr von Gingham. Der Muster-Trend war auf Instagram so present wie Follower-kaufende Blogger. Nicht erwähnenswert welcher Trend mir mehr Inspiration lieferte.[/one-half]
---
I'M WEARING
& Other Stories Faux Fur Coat, Buffalo Boots,
& Other Stories T-Shirt, & Other Stories Pants, Marc Jacobs Bag
---
GINGHAM THE 2018 WAY
Or should I say, the not so preppy way? One year later Gingham is still going strong, but 2018 has given this retro pattern a modern touch paired with a new (not so tablecloth like) coolness.
In my opinion Gingham is actually made for some edgy looks. So skip the pastel colors, cute flat shoes and every Instagram Blogger Pink sky cliches and rock this trend in a fresh new way. Simply, don't dress up like every Streetstyle shot you come along online, it's tempting I know. If you aren't one of the endless romantics the best styling option is to pair your Gingham piece of choice with Band or bold Print T-Shirt.
Oder sollte ich sagen, auf nicht ganz so 'adrette' Weise? Auch ein Jahr später zeigt sich Gingham weiterhin resistent gegenüber der schnelllebigen Modebranche. Aber 2018 hat dem Retro-Muster einen modernen Einfluss verpasst, gepaart mit einer neuen (nicht so 'tischdeckenartigen', yes that's a thing) Coolness.
Meiner Meinung nach ist Gingham nämlich eigentlich wie gemacht für rockige Looks. Also überspringt Pastellfarben a la Frühling in Paris (hah ausgenommen der Rammstein Version), flache Schuhe und sämtliche Instagram pinker Himmel Klischees und setzt den Gingham Trend in Neuauflage um. Wenn ihr wie ich nicht zu den endlosen Romantikern gehört, ist die beste Styling-Option, das liebste Gingham-Stück mit Band oder auffälligen Print T-Shirt zu kombinieren.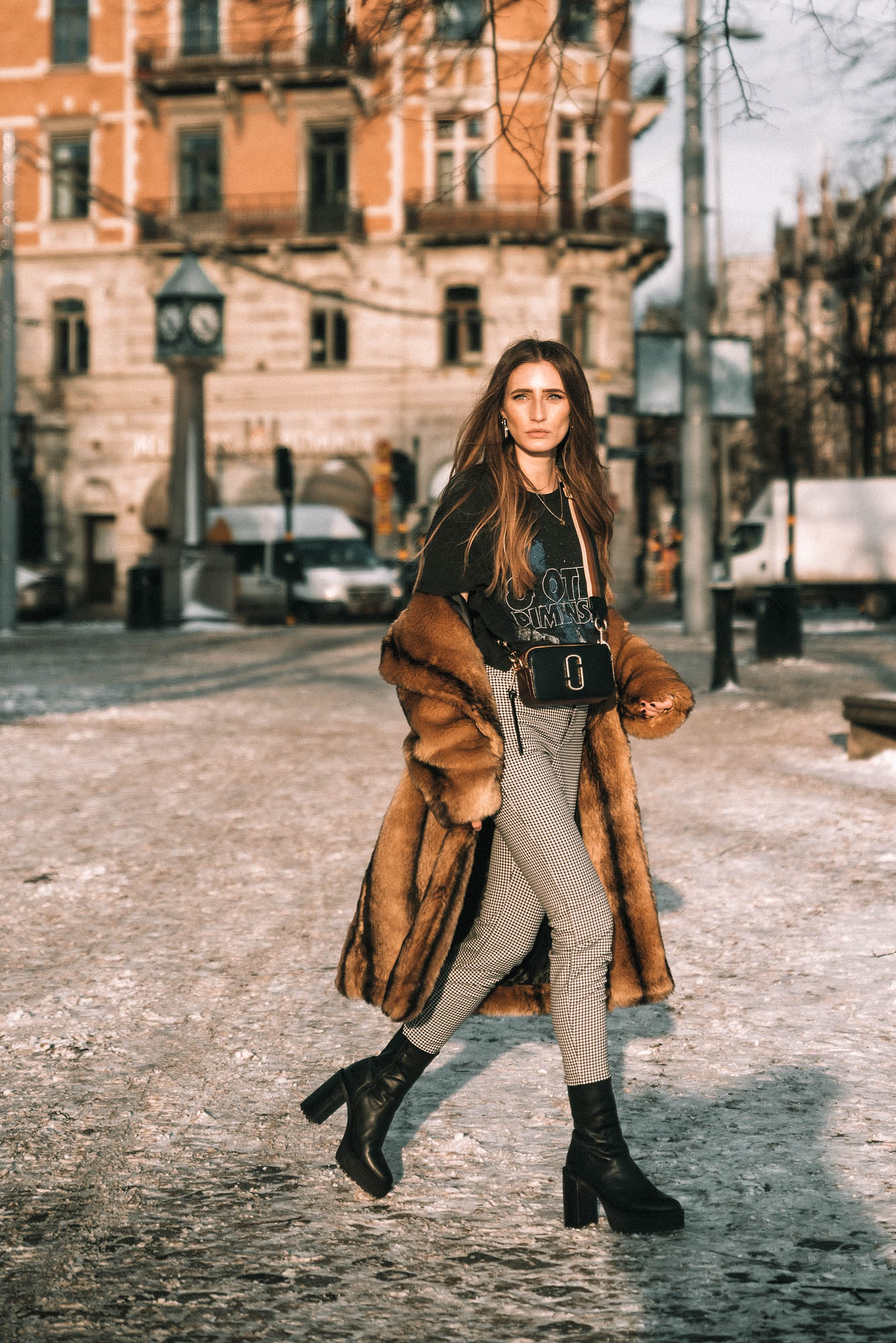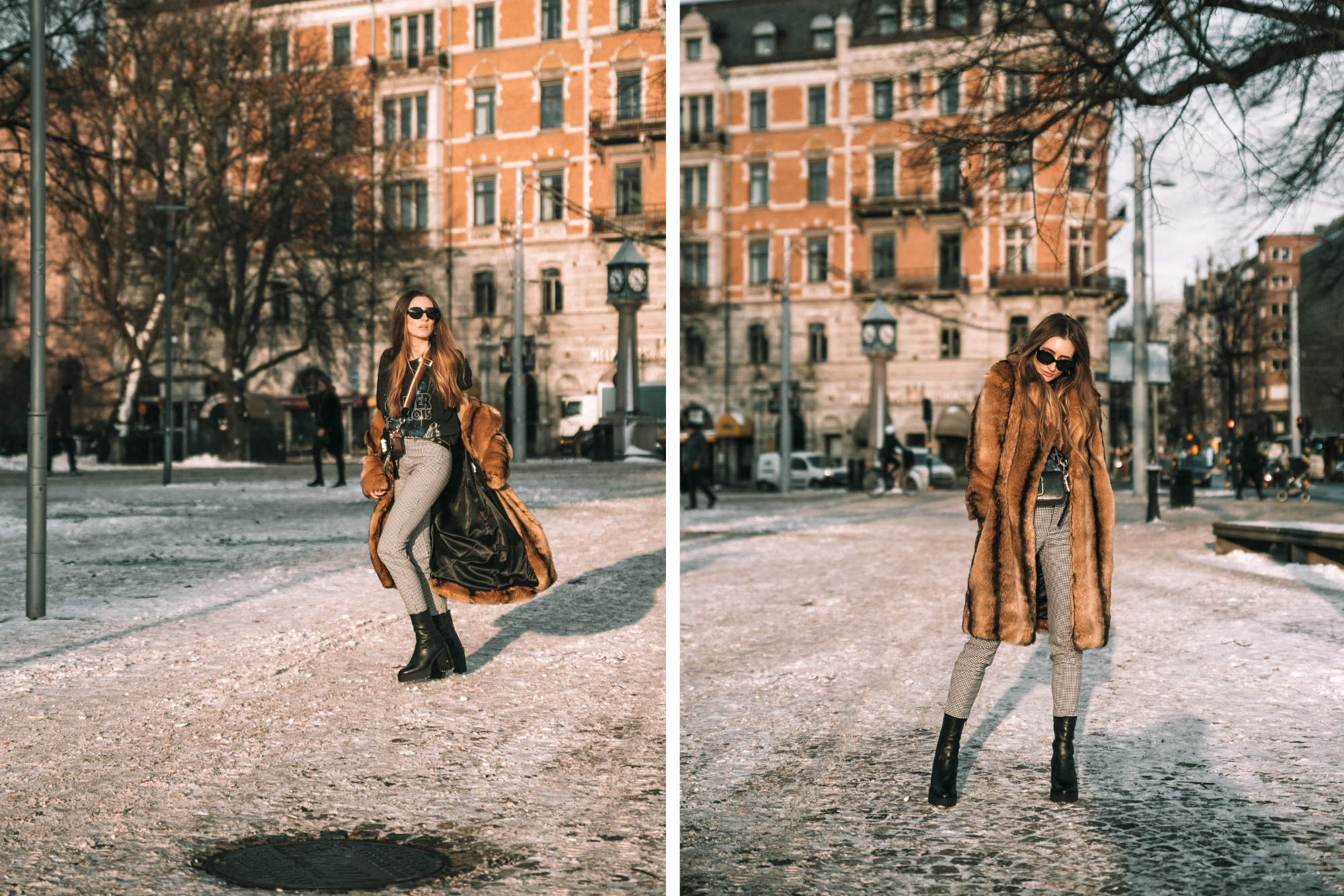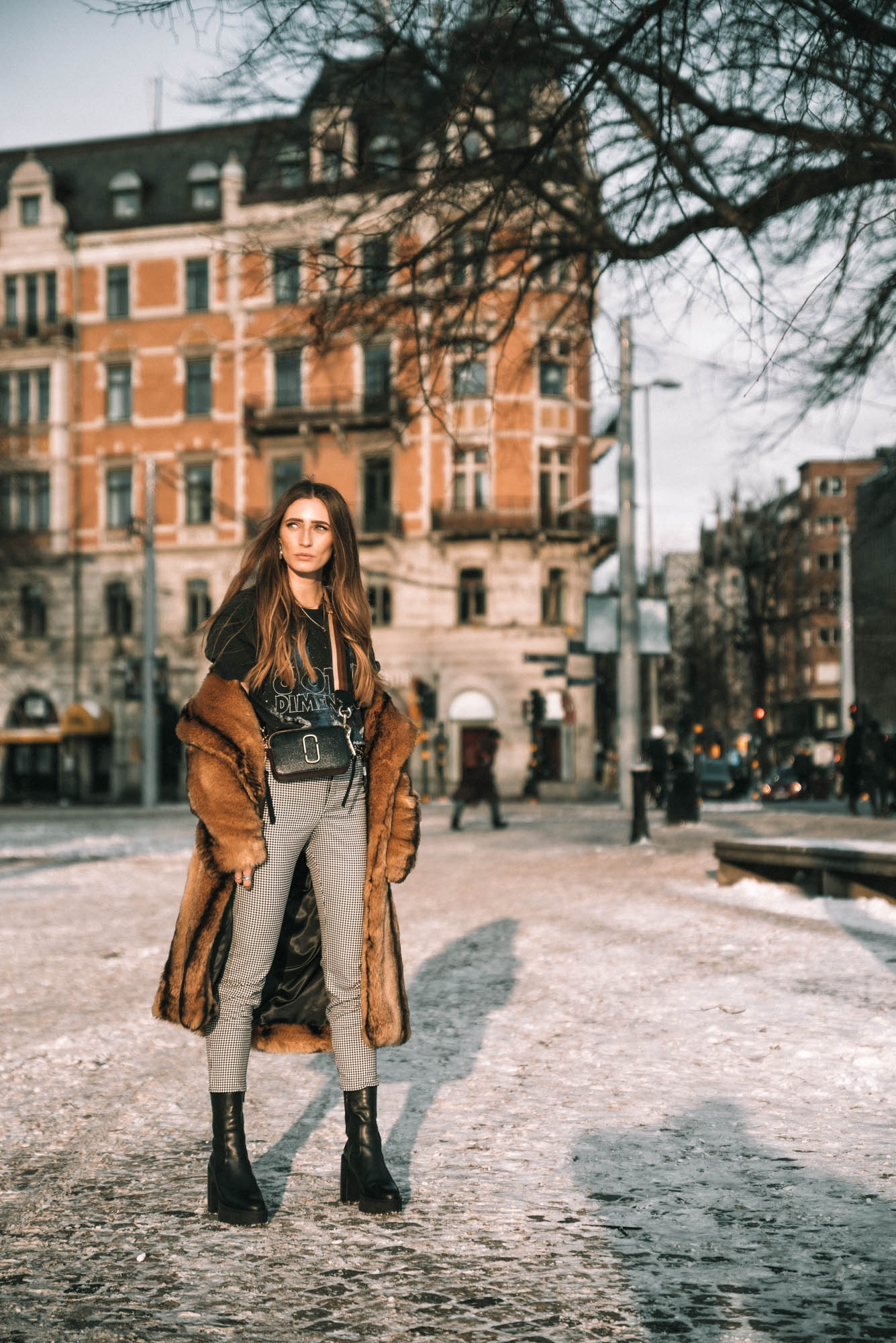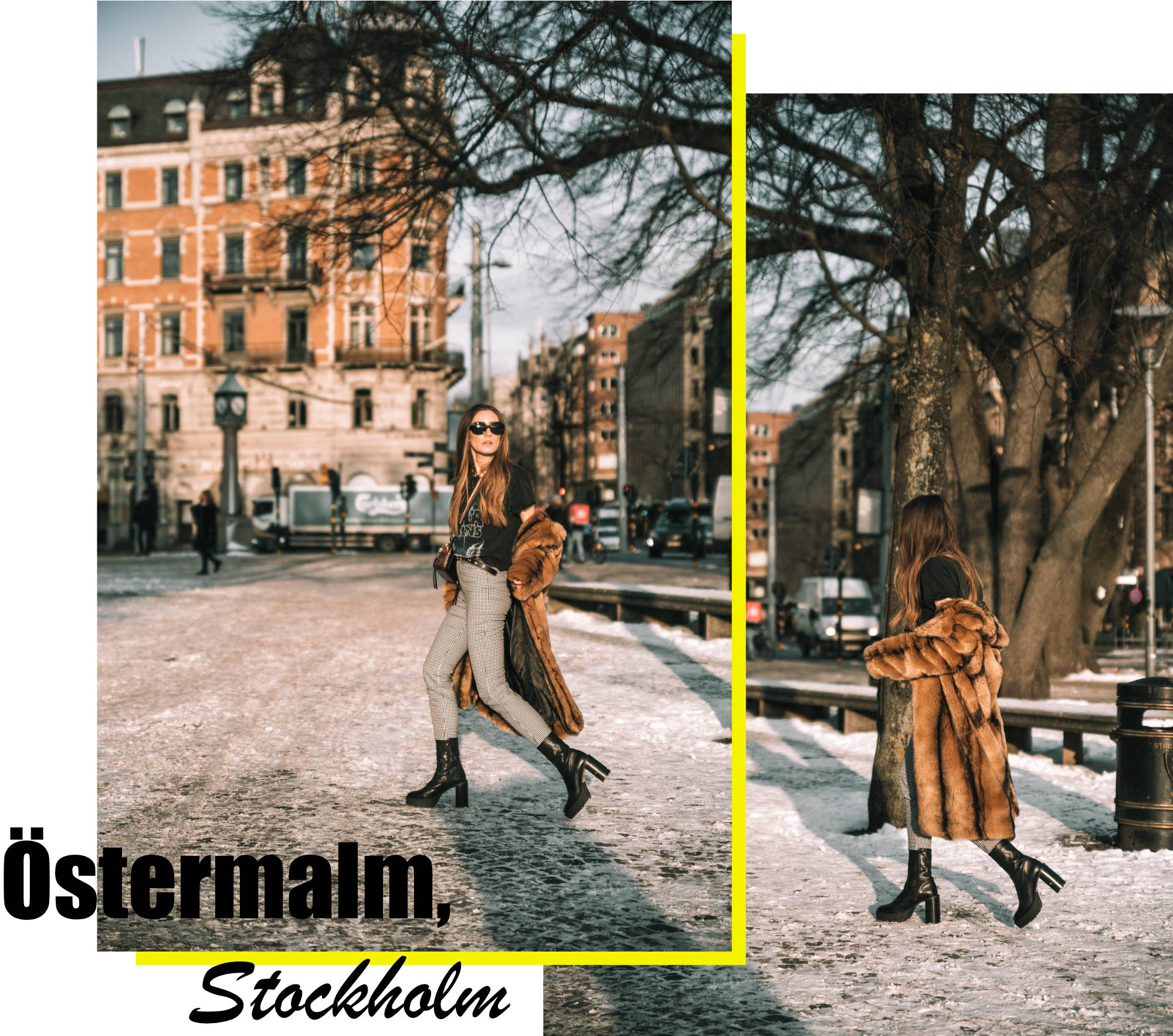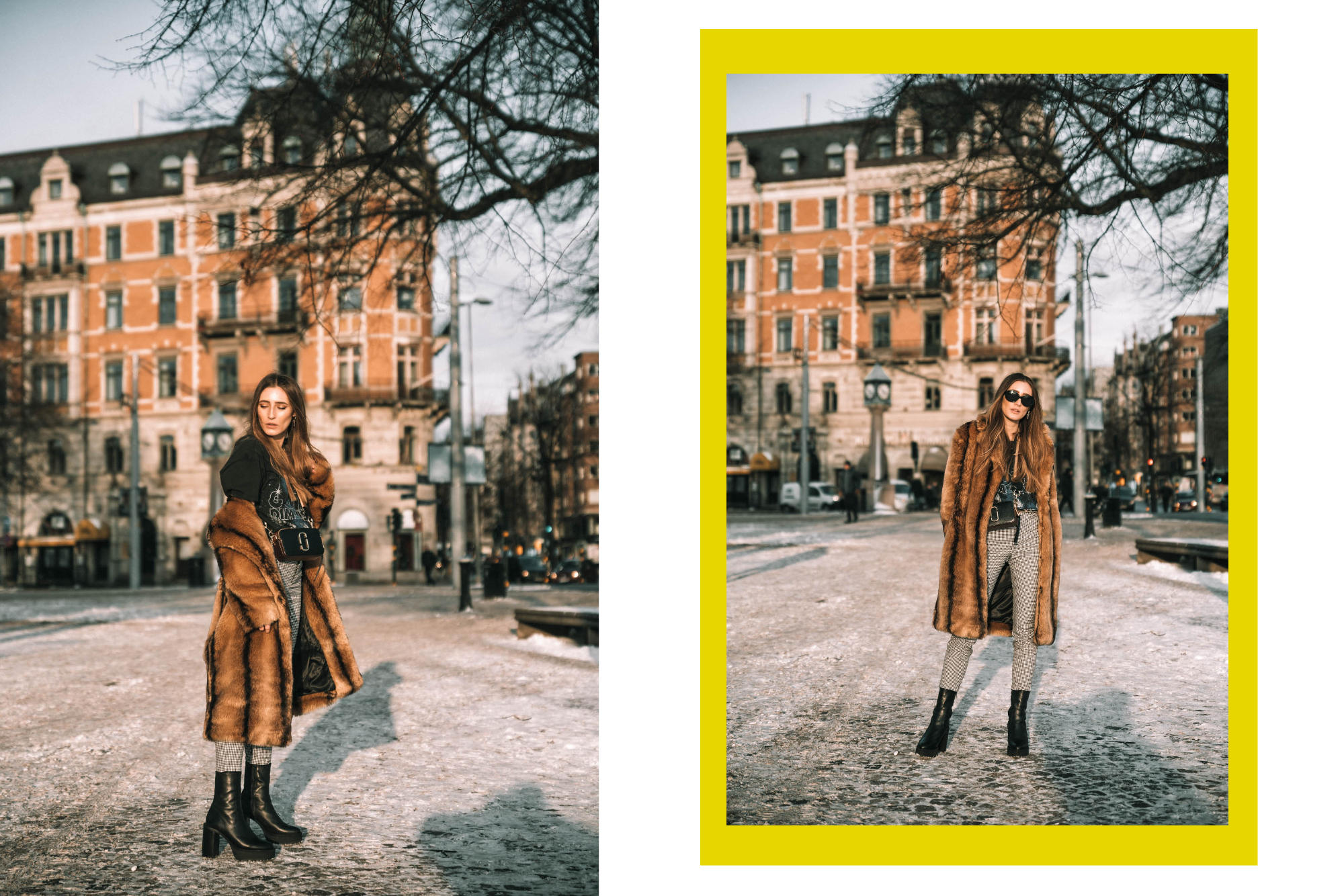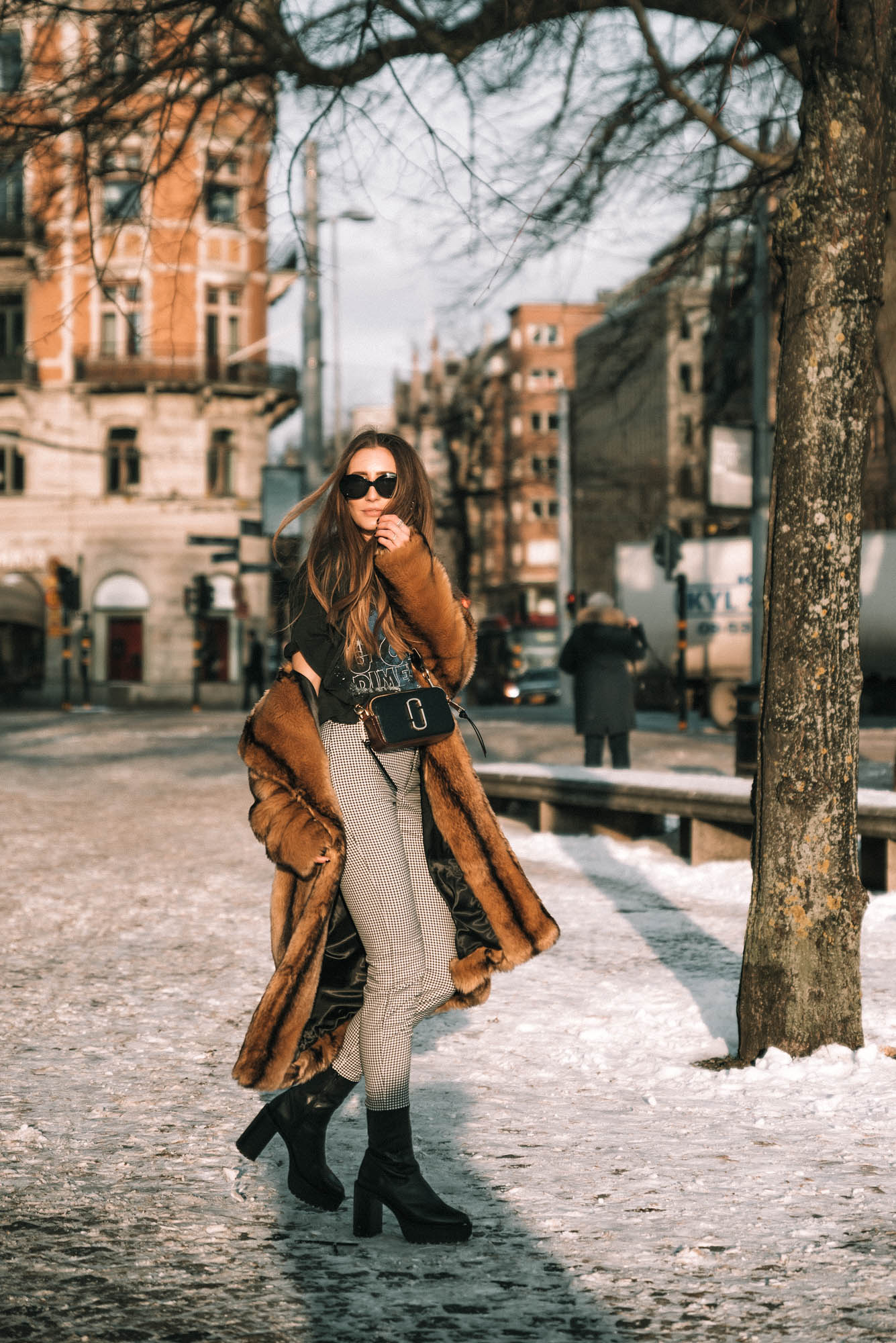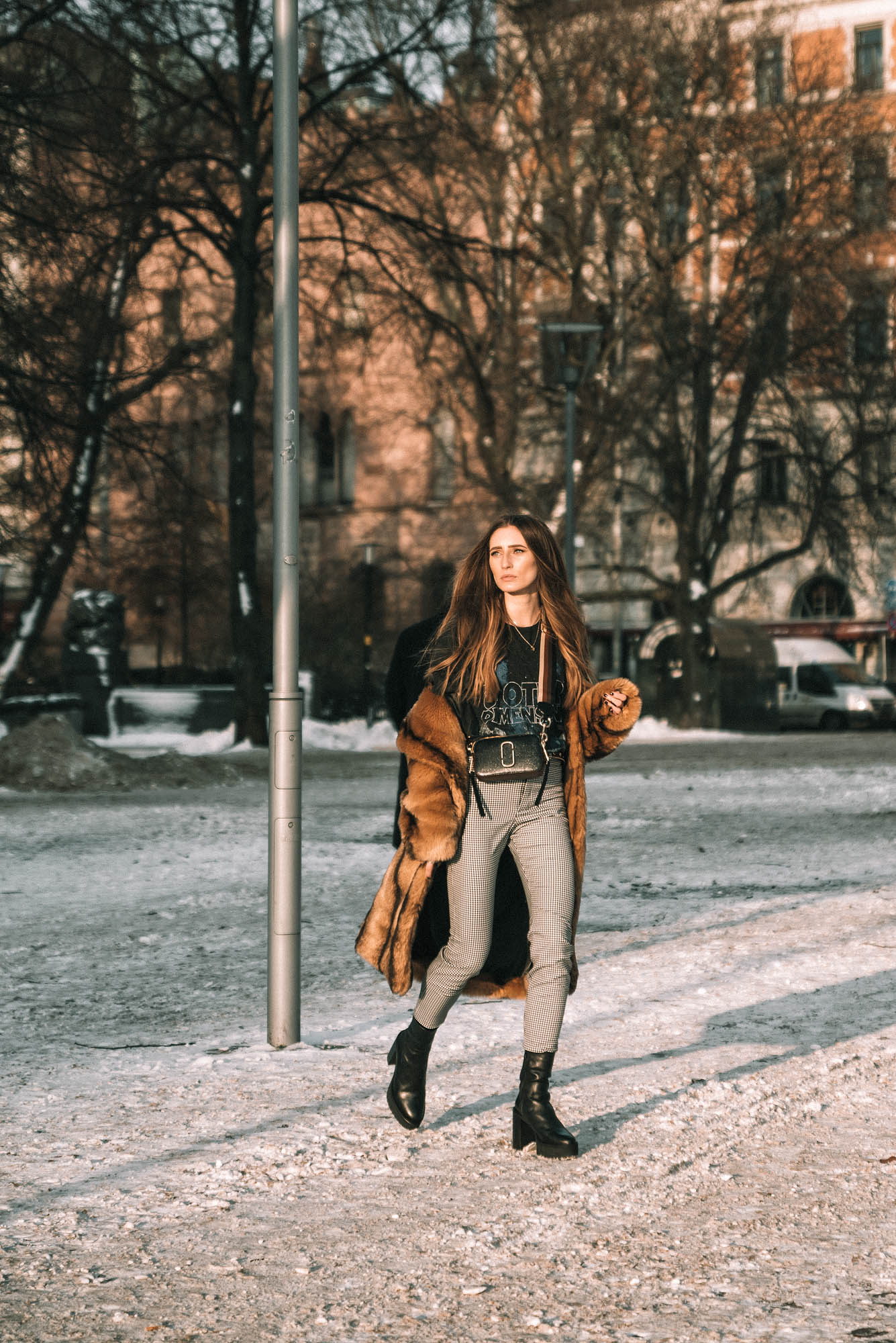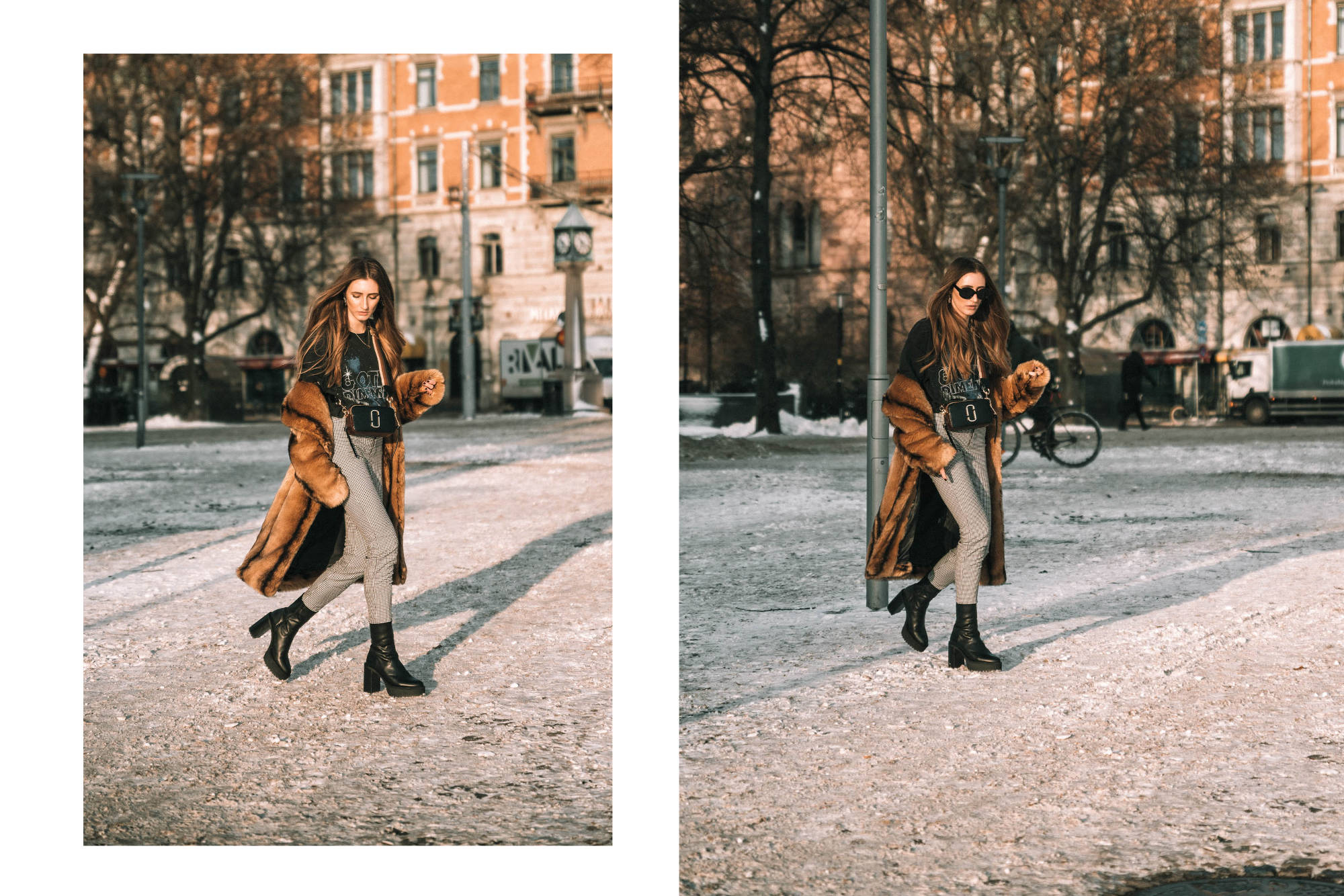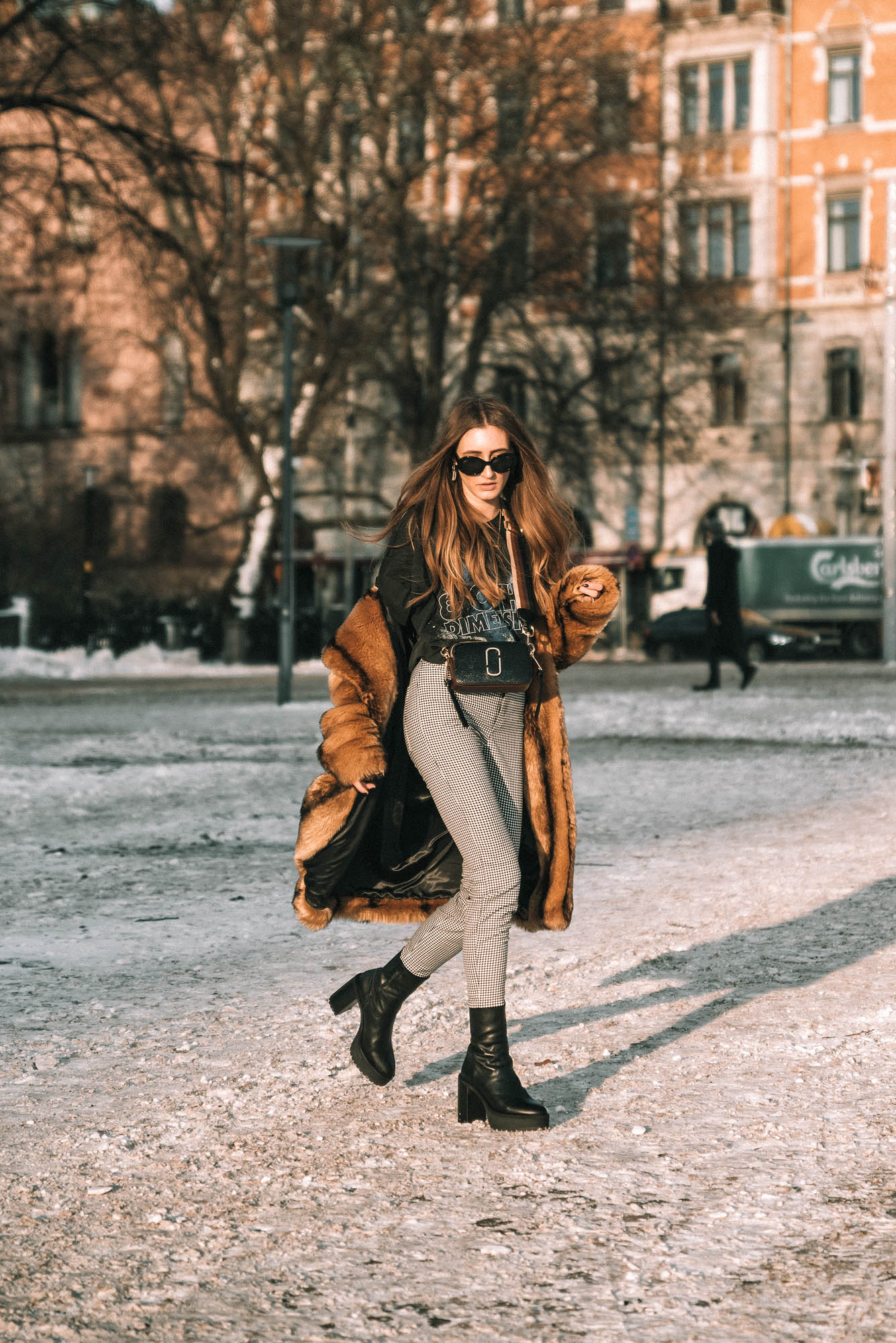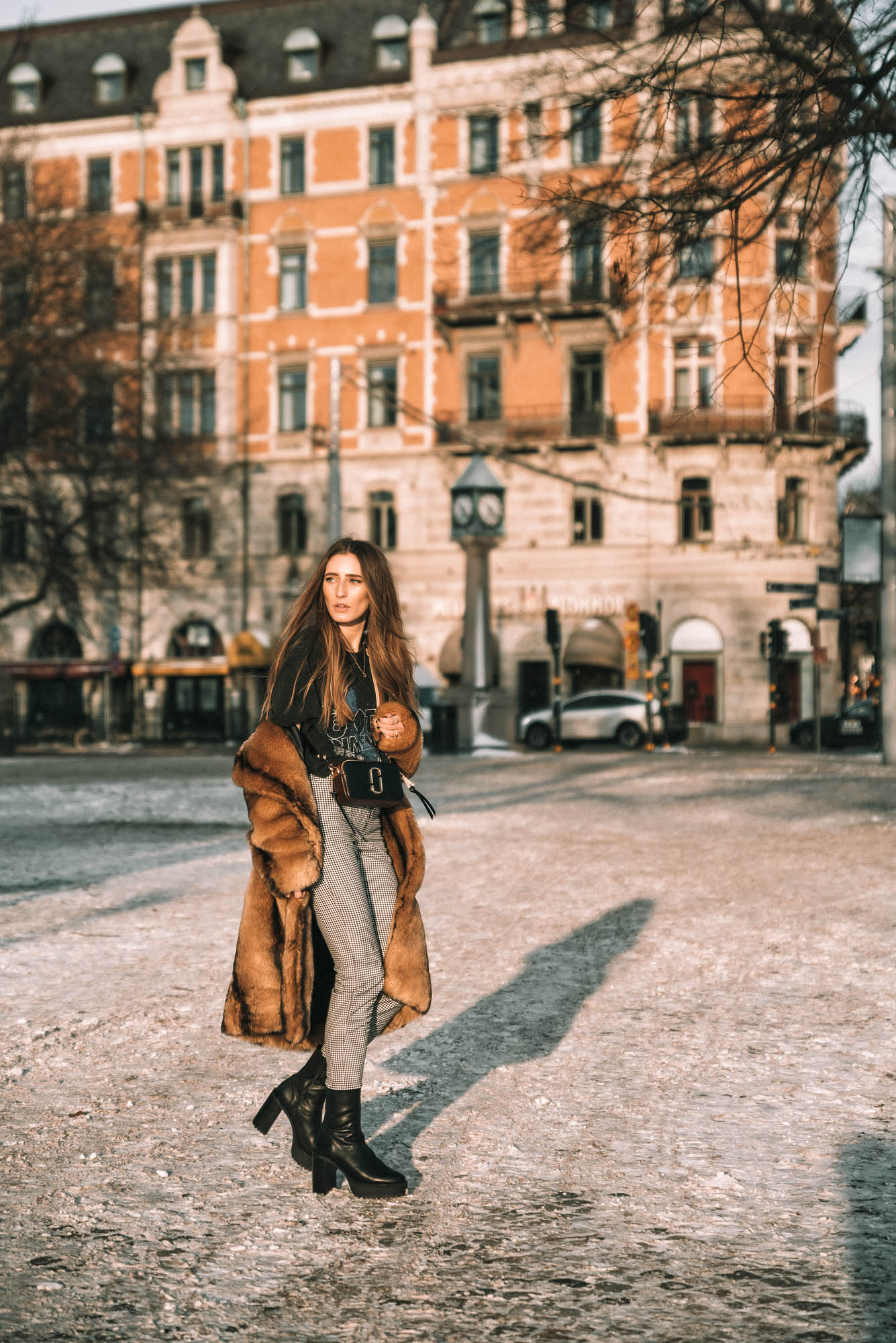 GET THE LOOK
Boots : Buffalo (here | here)
Bag : Marc Jacobs (here | here)
Coat : & Other Stories (here | here)
Pants : & Other Stories (here | here)
T-Shirt : & Other Stories (here | here)
• Post includes Affiliate Links | Post beinhaltet Affiliate Links •
MerkenMerken
MerkenMerken
MerkenMerkenMerkenMerken