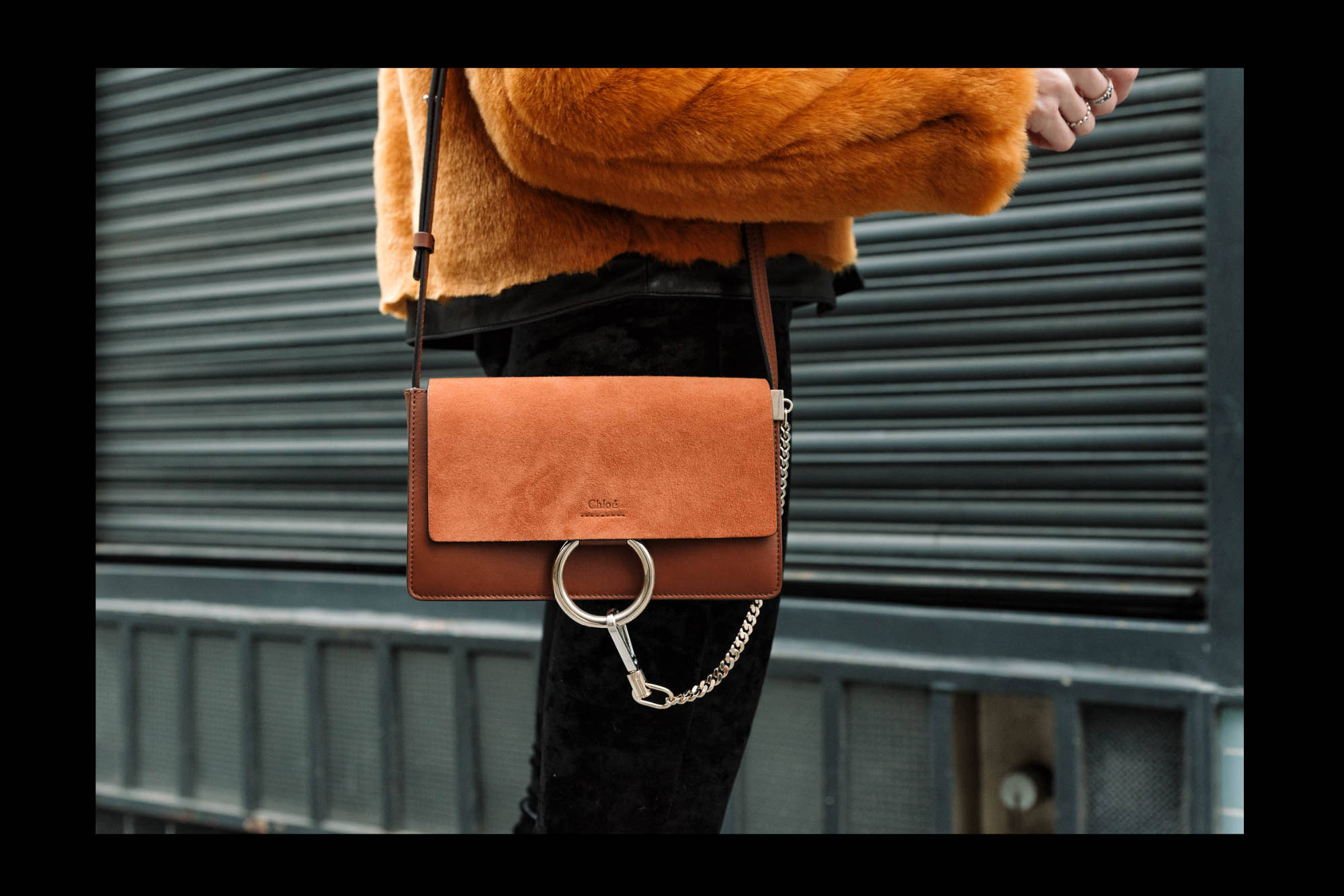 Bag : Chloé (here | here)
Pants : Topshop (here | here)
Hat : Lack of Color (here | here)
Faux Fur Jacket : H&M (here | here)
Hello 2018. Back to real life after weeks of food and family time, back to work, back to talking photos. I have to say, we kind of struggled to get back into our content creating routine. Probably because I spent my free time with collection and saving inspiration for the blog. I'm really close to bursting because of all the ideas in my head.
This post is probably a slow start to my 'masterplan', like I said we need to get used to taking photos again, but get ready for some changes (change is good). Today I'm sharing my current go-to Look, flared Pants and Faux Fur jackets. The latter because the weather is absolutely miserable in Germany the last couple of weeks (months!), but I rediscovered my love for flared pants again (after our love affair during the early 2000's) and luckily my favorite Online Shops are supporting this newly discovered love.
---
Hallo 2018. Für uns alle ging es nach wochenlanger Abschottung mit jeder Menge Essen und Zeit mit der Familie zurück ins echte (mit weniger selbstgekochten Essen gefüllte) Leben. Zurück zur Arbeit, zurück zum Fotos erstellen. Ich muss gestehen, wir haben uns etwas schwer getan, wieder in unsere Content Creating Routine zu finden. Das liegt jedoch zu 100% an mir.
Ich habe meine freien Tage damit verbracht Inspirationen für den Blog zu sammeln. Da ich durch und durch zur kreativen Spezies gehöre, platze ich jetzt fast vor Ideen und kann es natürlich kaum abwarten, diese in die Tat umzusetzen. Starten wir jedoch mit meinem momentanen Go-to Look, Schlaghosen und Faux Fur Jacken. Letzteres rein zweckmäßig, denn die momentane Wetterlage ist kaum zu ertragen. Meine Liebe zu Schlaghosen habe ich jedoch vor kurzem wieder entdeckt (die letzte Bekanntschaft können wir auf Anfang der 2000er datieren). Glücklicherweise unterstützen meine liebsten Online Shops diese neuentdeckte Liebschaft momentan sehr tatkräftig, wie ihr demnächst noch sehen werdet.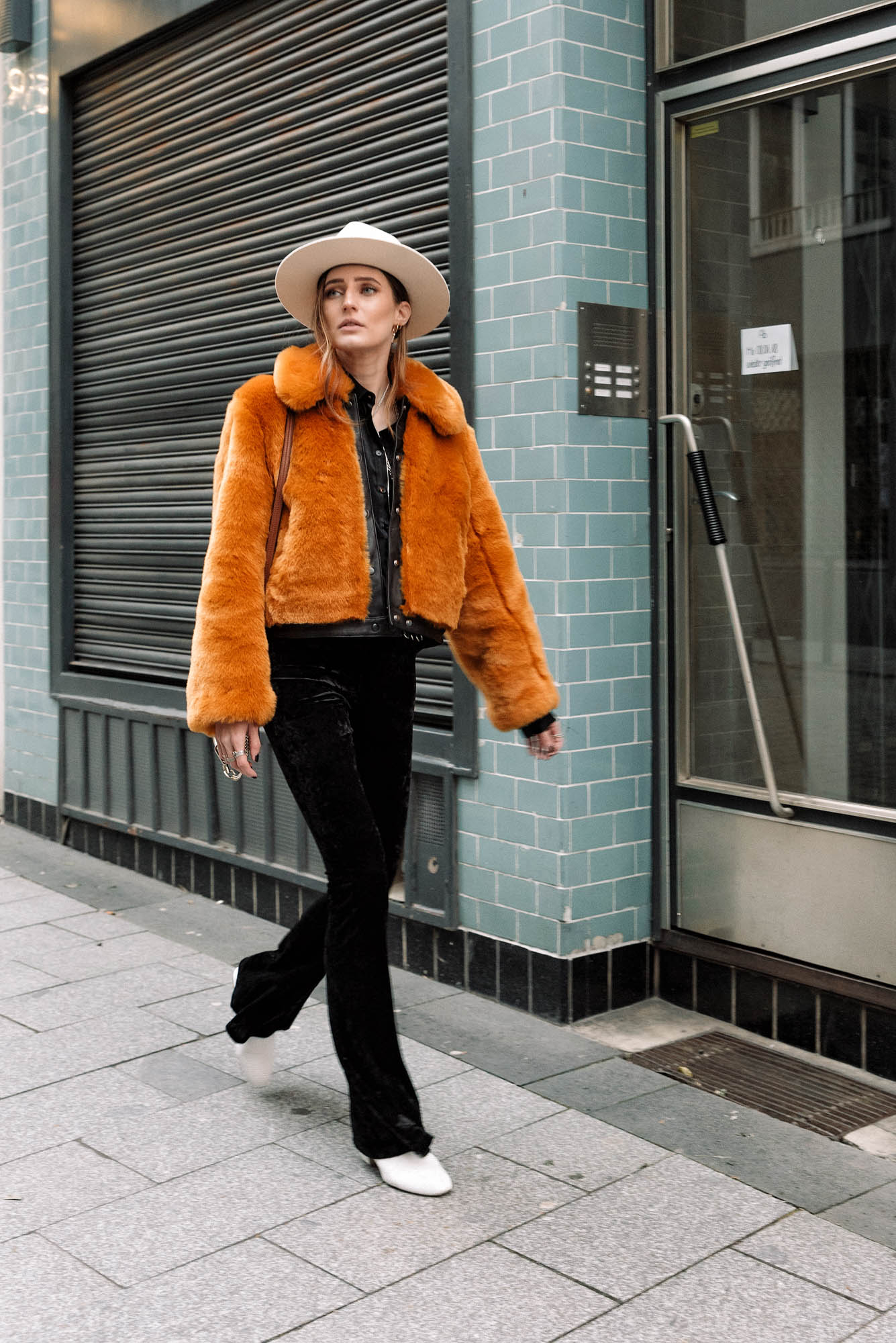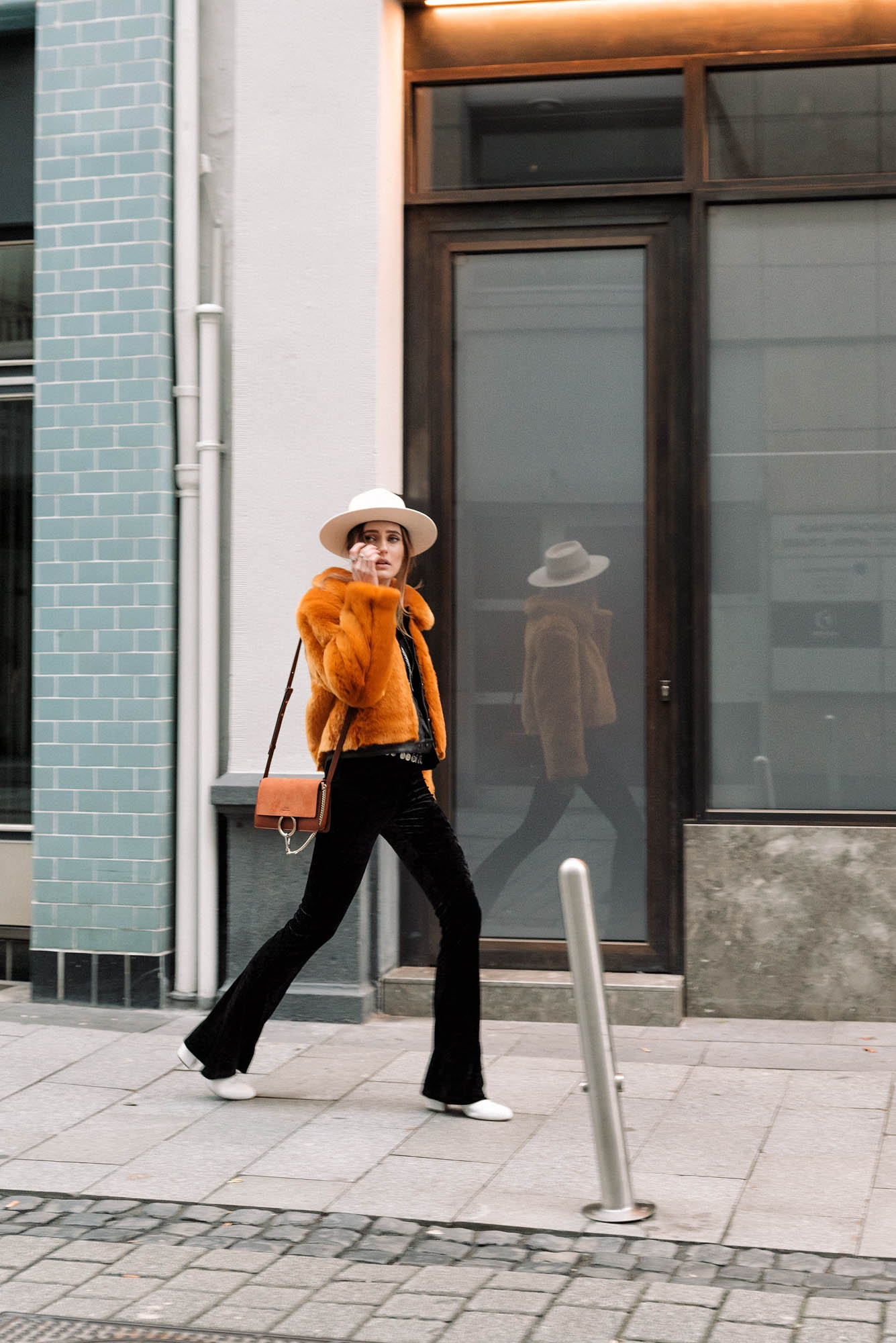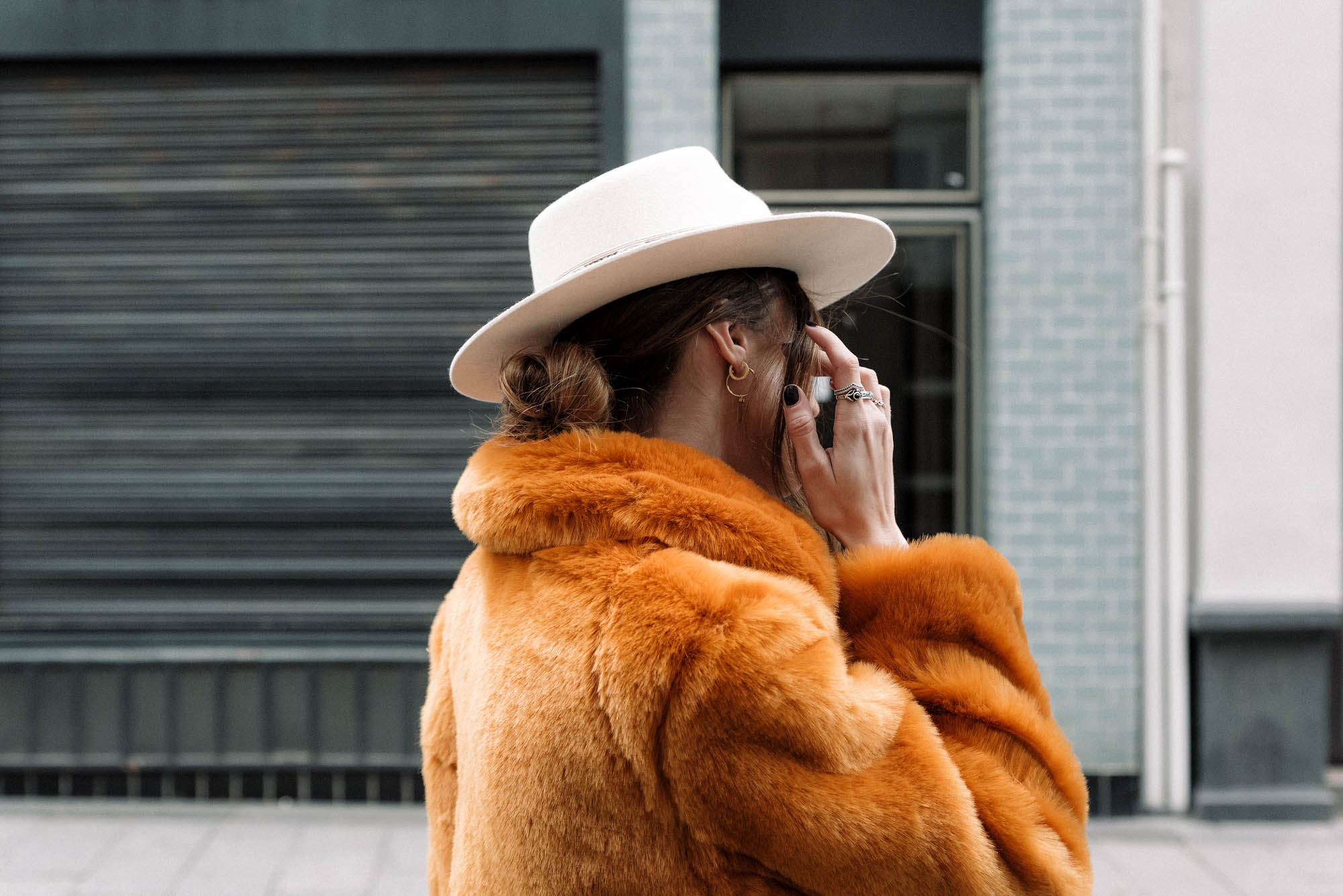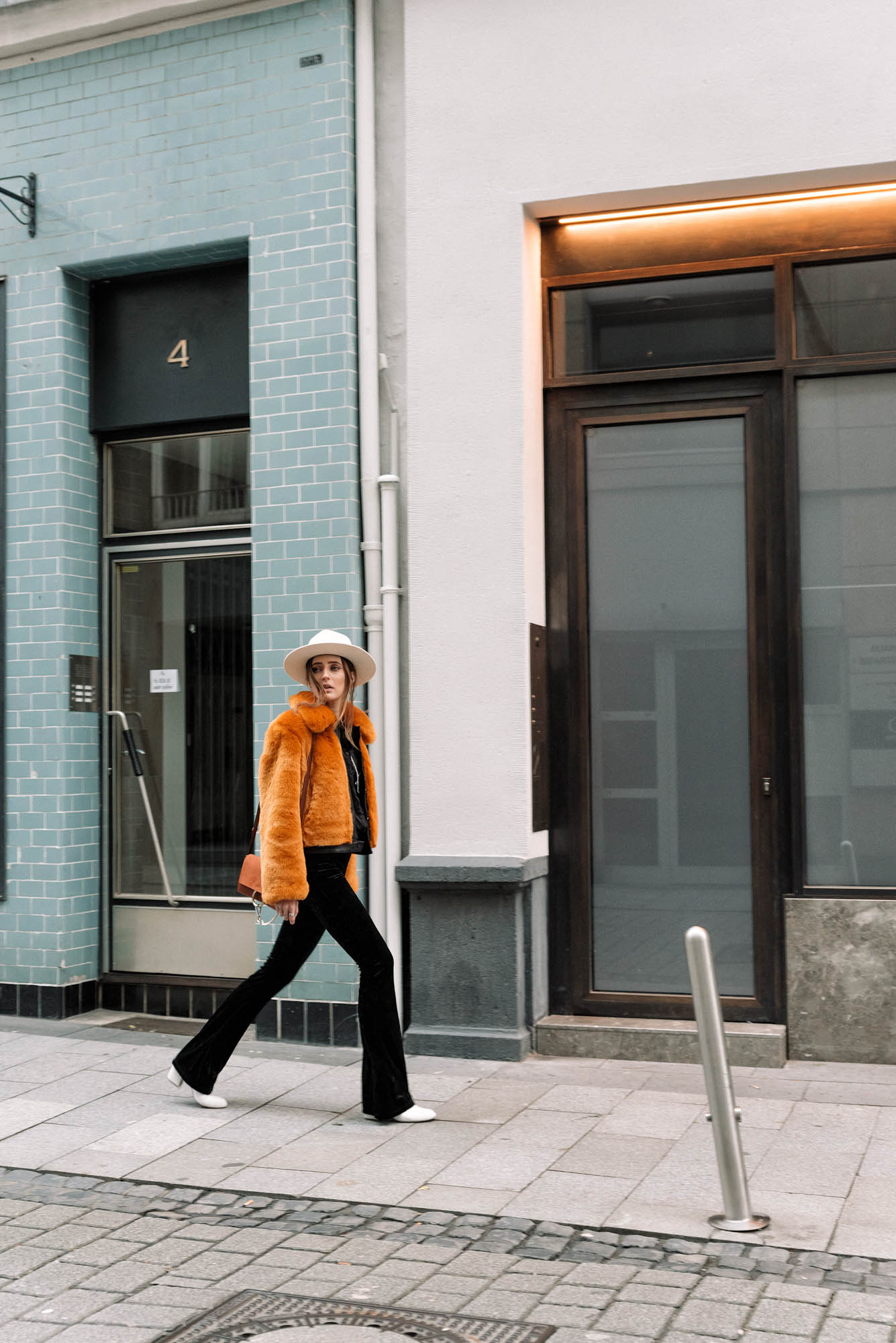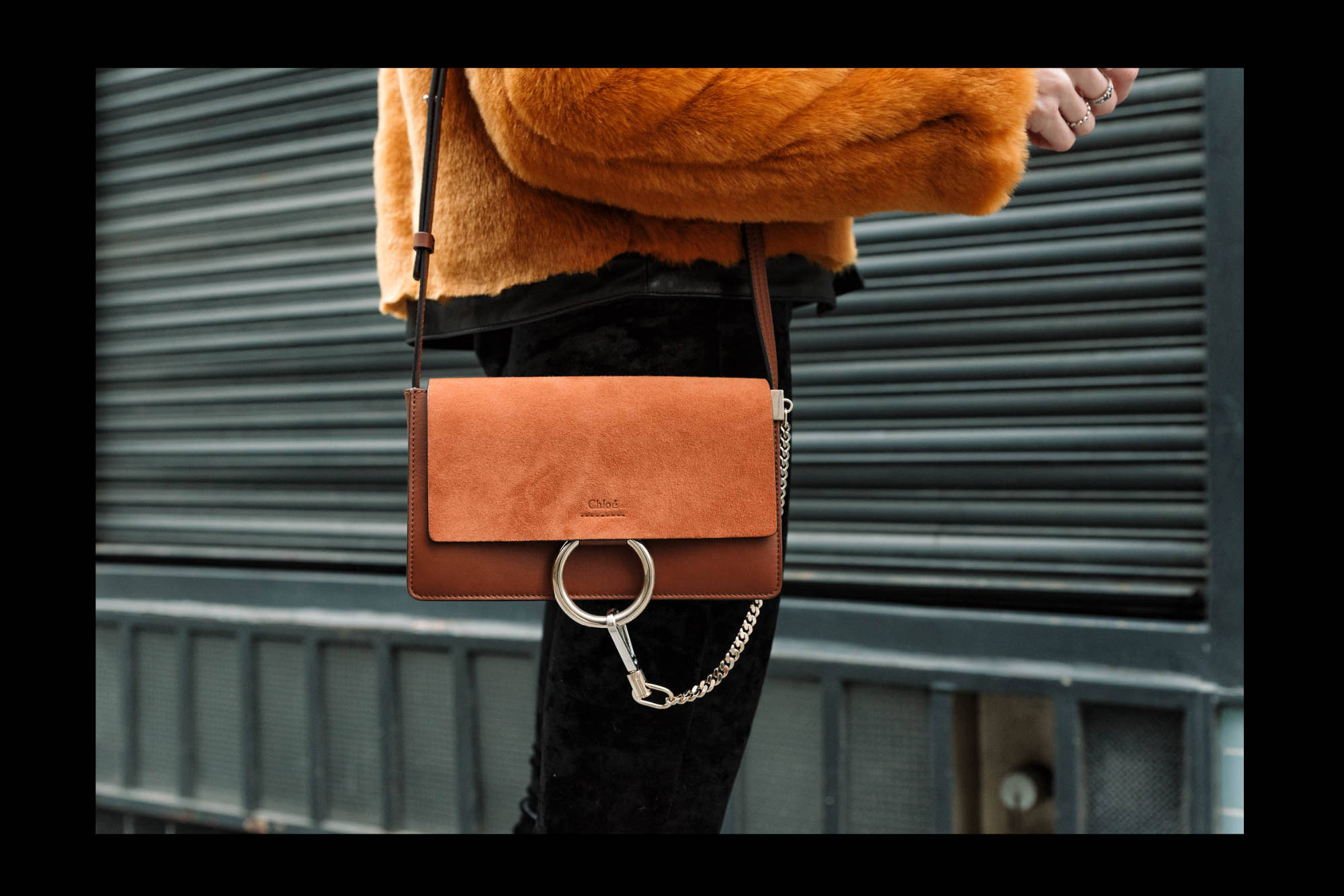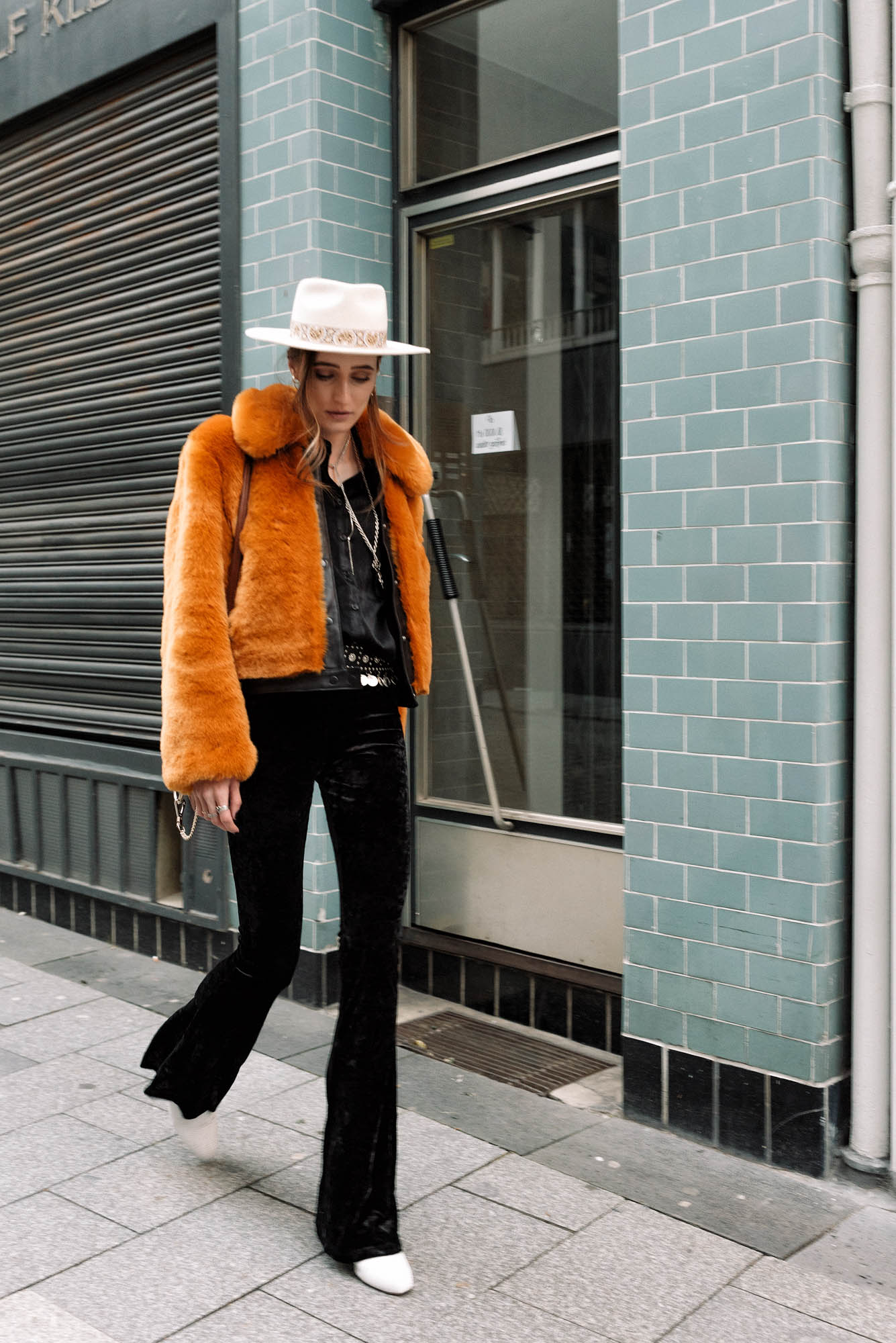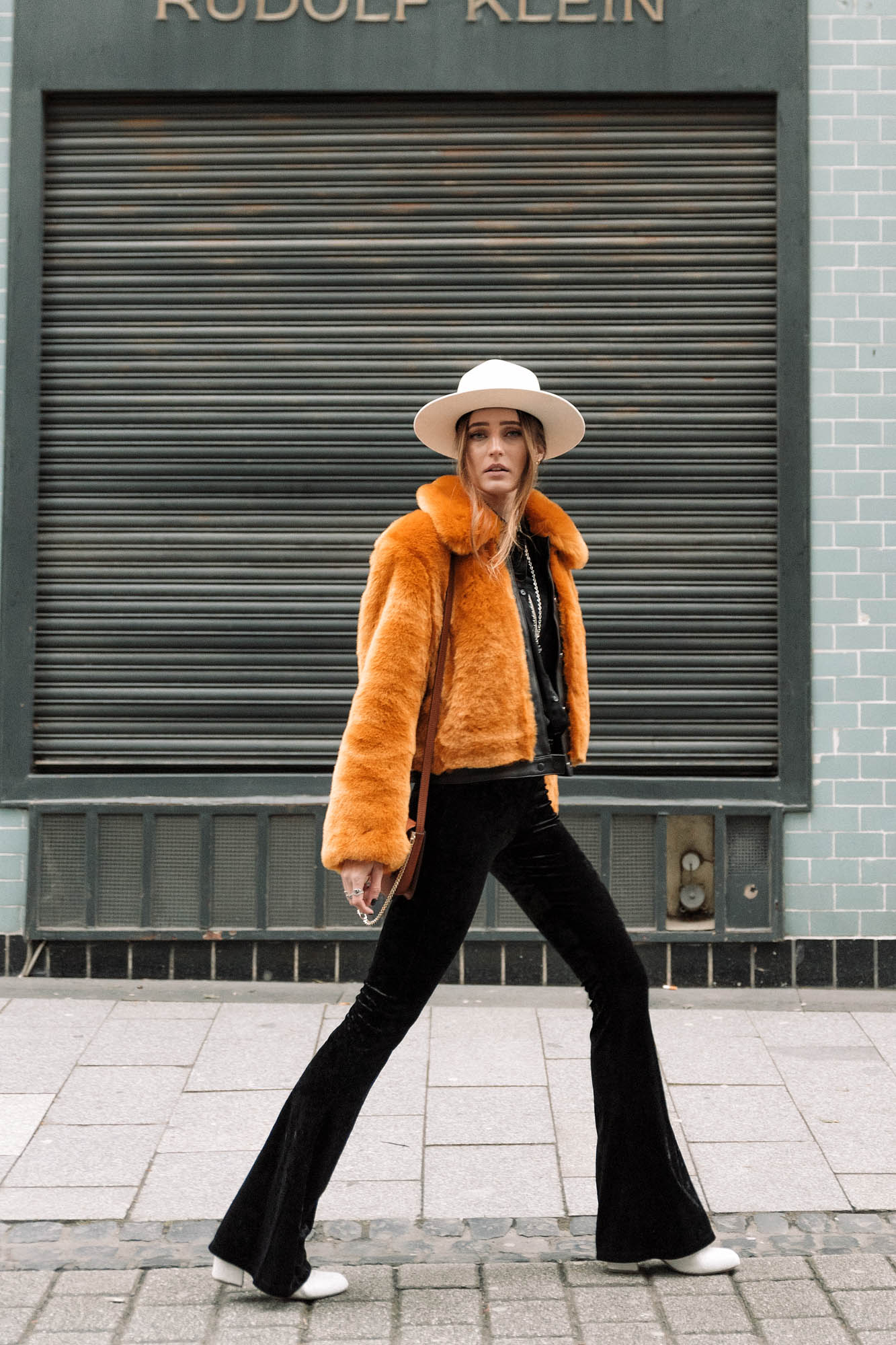 • SHOP MY LOOK •
Bag : Chloé (here | here)
Pants : Topshop (here | here)
Hat : Lack of Color (here | here)
Faux Fur Jacket : H&M (here | here)
• Dieser Blogpost enthält Affiliate Links | This Blogpost contains Affiliate Links •
MerkenMerken
MerkenMerkenMerkenMerken