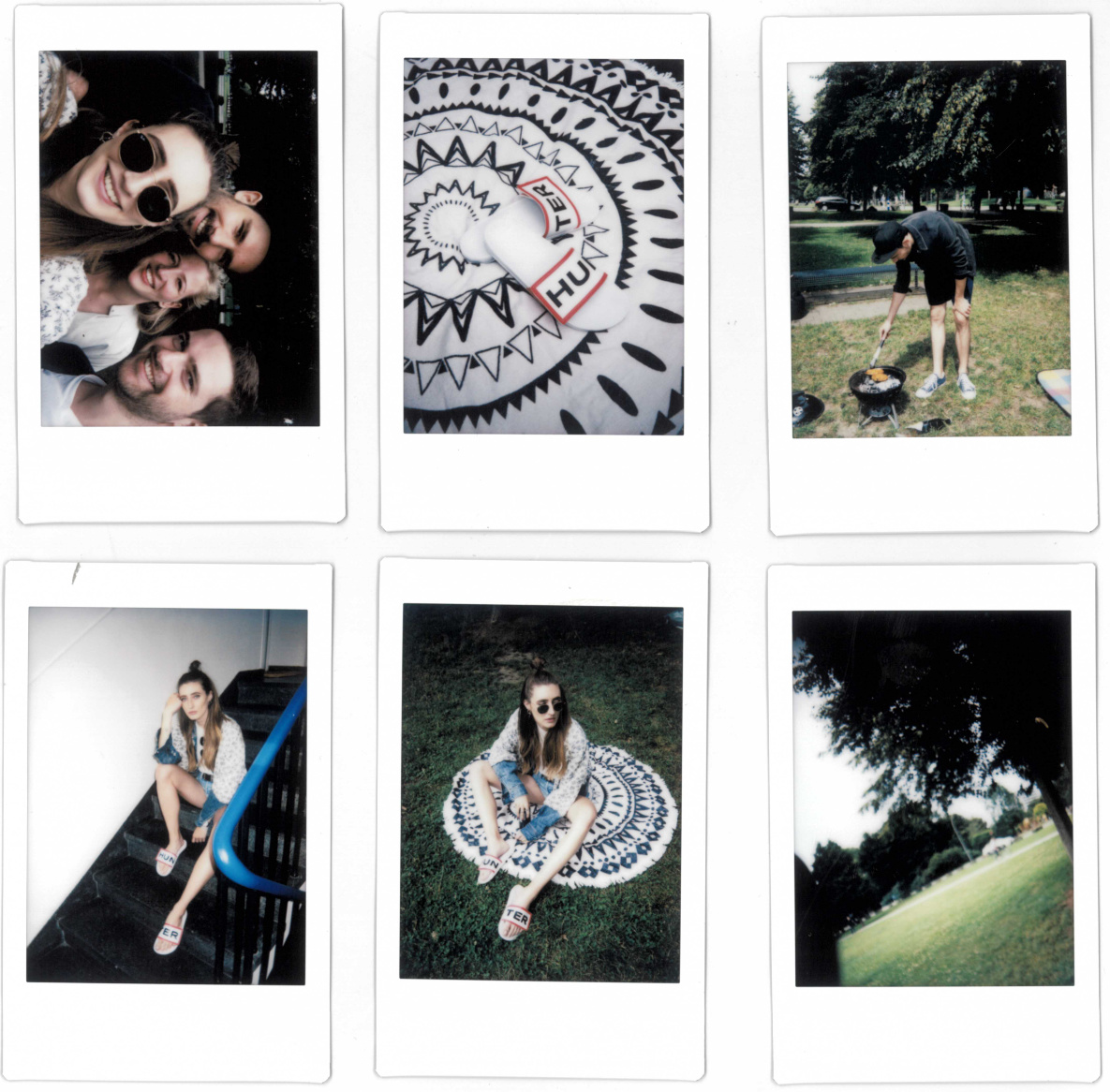 • ANZEIGE | AD •
Rock am Ring was two weeks ago and we all suffer from a kind of post-festival blues. It's a thing. You quickly get used to the carefree days with friends in camping chairs and canned beer. The return to everyday life was correspondingly difficult.
The good news, the festival season is still very young and so preparations for the next musical festivities are already on the agenda.
On this occasion the current Pop Impression theme world (changes every 6 weeks) is also completely under the motto 'Festival'. In addition to matching lifestyle products such as portable grills from Carhartt, record players from Crosley or Instax Polaroid cameras, the right selection of Festival Fashion Essentials is of course also available.
Go to festivals, camp, fall in love and dance.
Rock am Ring ist schon wieder zwei Wochen her und wir alle leiden unter einer Art Post-Festival Blues. It's a thing. Man gewöhnt sich doch recht schnell an die sorglosen Tage mit Freunden im Campingstuhl und Dosenbier. Die Rückkehr in den Alltag war dementsprechend schwer.
Die gute Nachricht, die Festivalsaison ist noch ganz jung und so stehen bereits die Vorbereitungen für die nächsten musikalischen Festivitäten an.
Aus diesem Anlass ist auch die aktuelle Pop Impression Themenwelt (ändert sich alle 6 Wochen) ganz unter dem Motto 'Festival' (erhältlich bis zum 22. Juni 2018). Neben passenden Lifestyle Produkten wie tragbare Grills von Carhartt, Plattenspieler von Crosley oder Instax Polaroid Kameras, ist natürlich auch die richtige Auswahl an Festival Fashion Essentials erhältlich.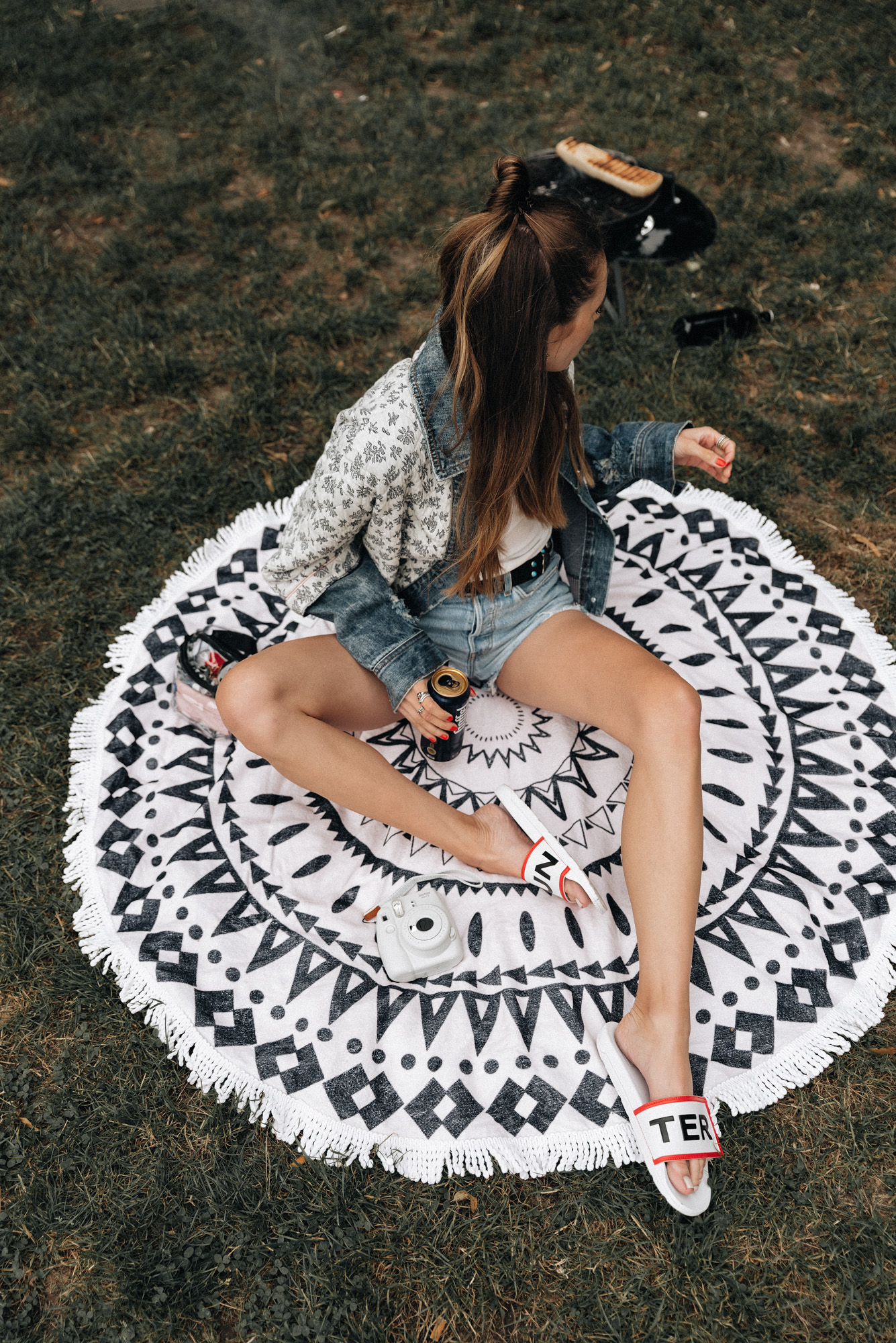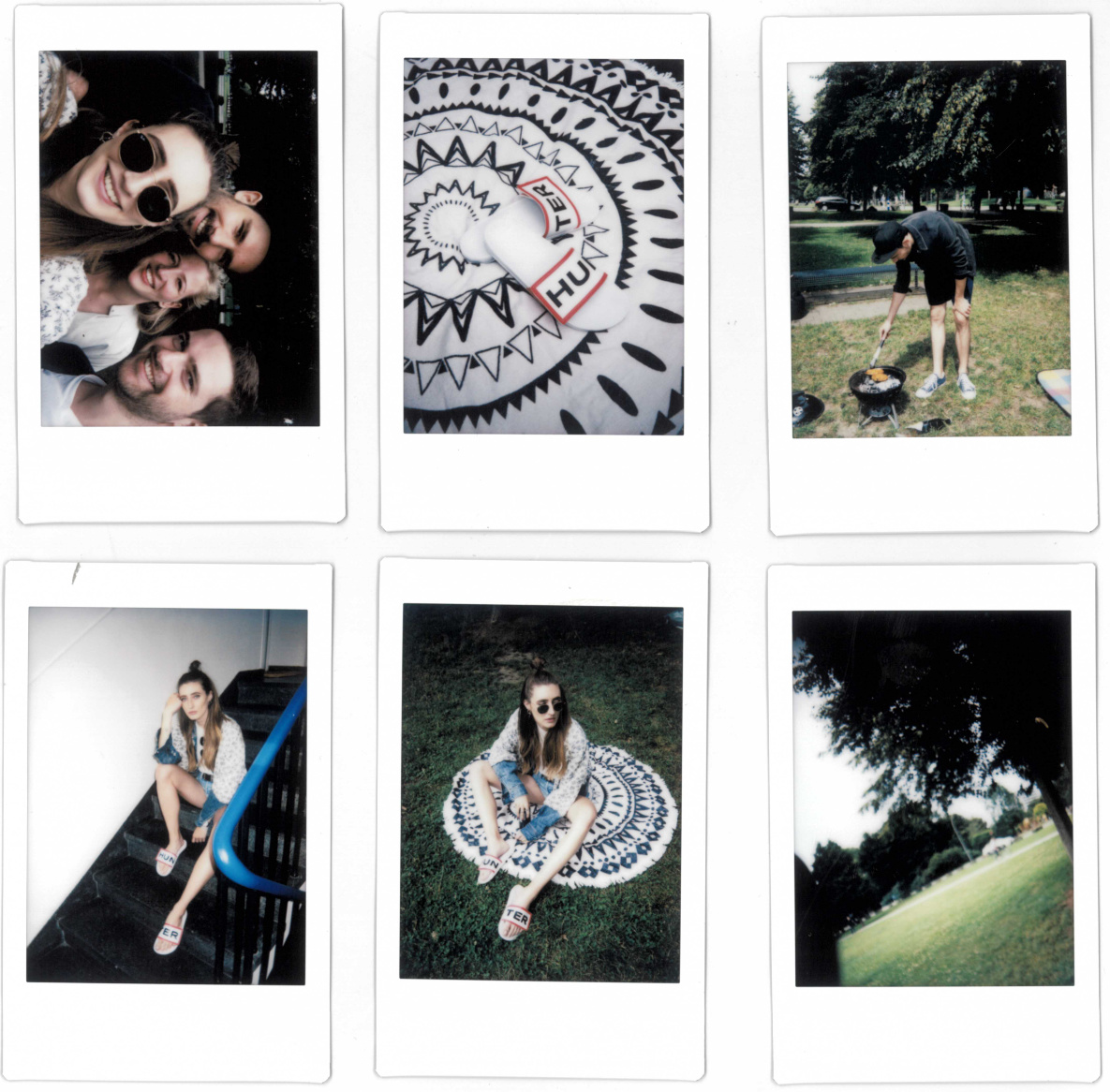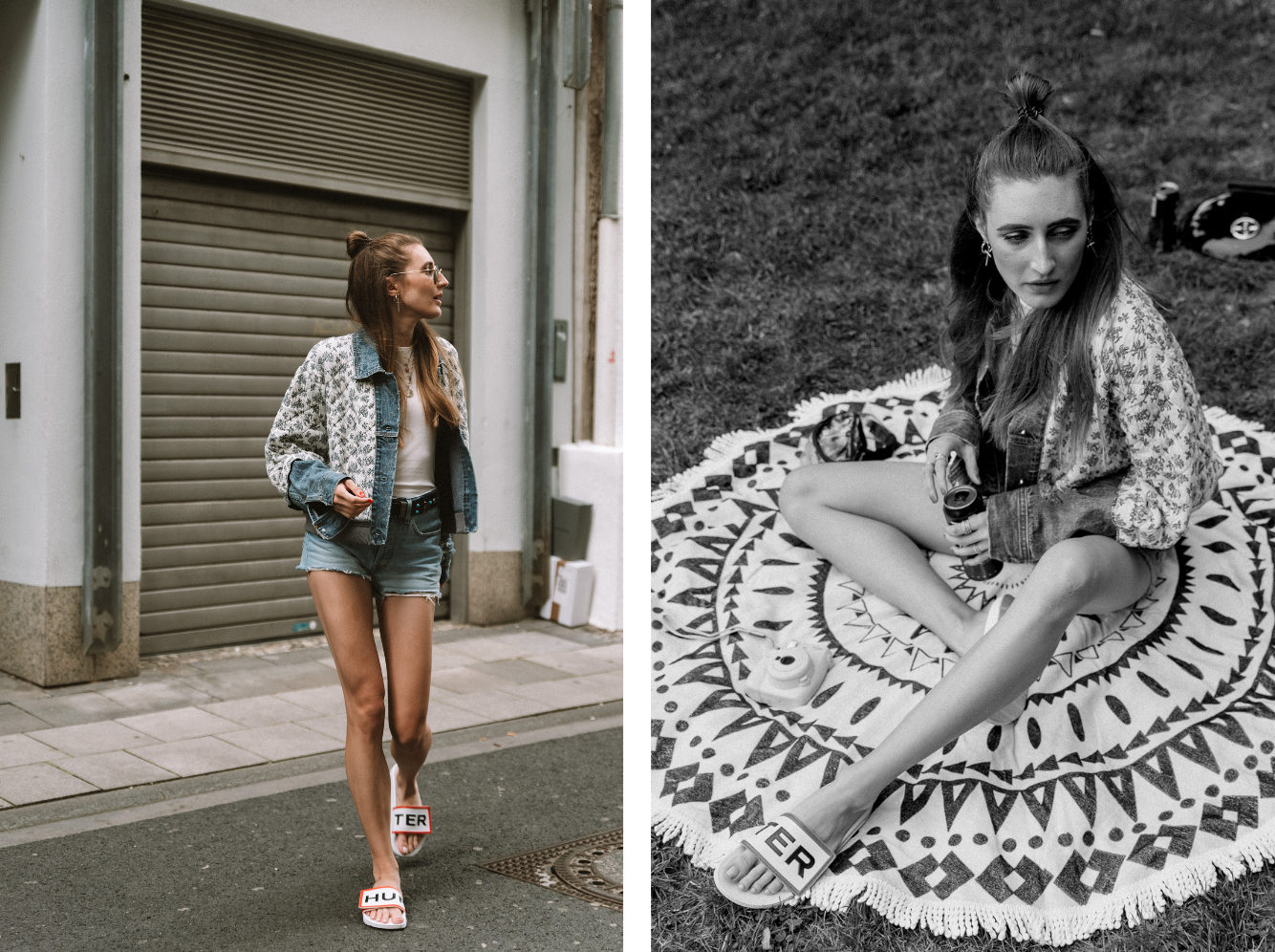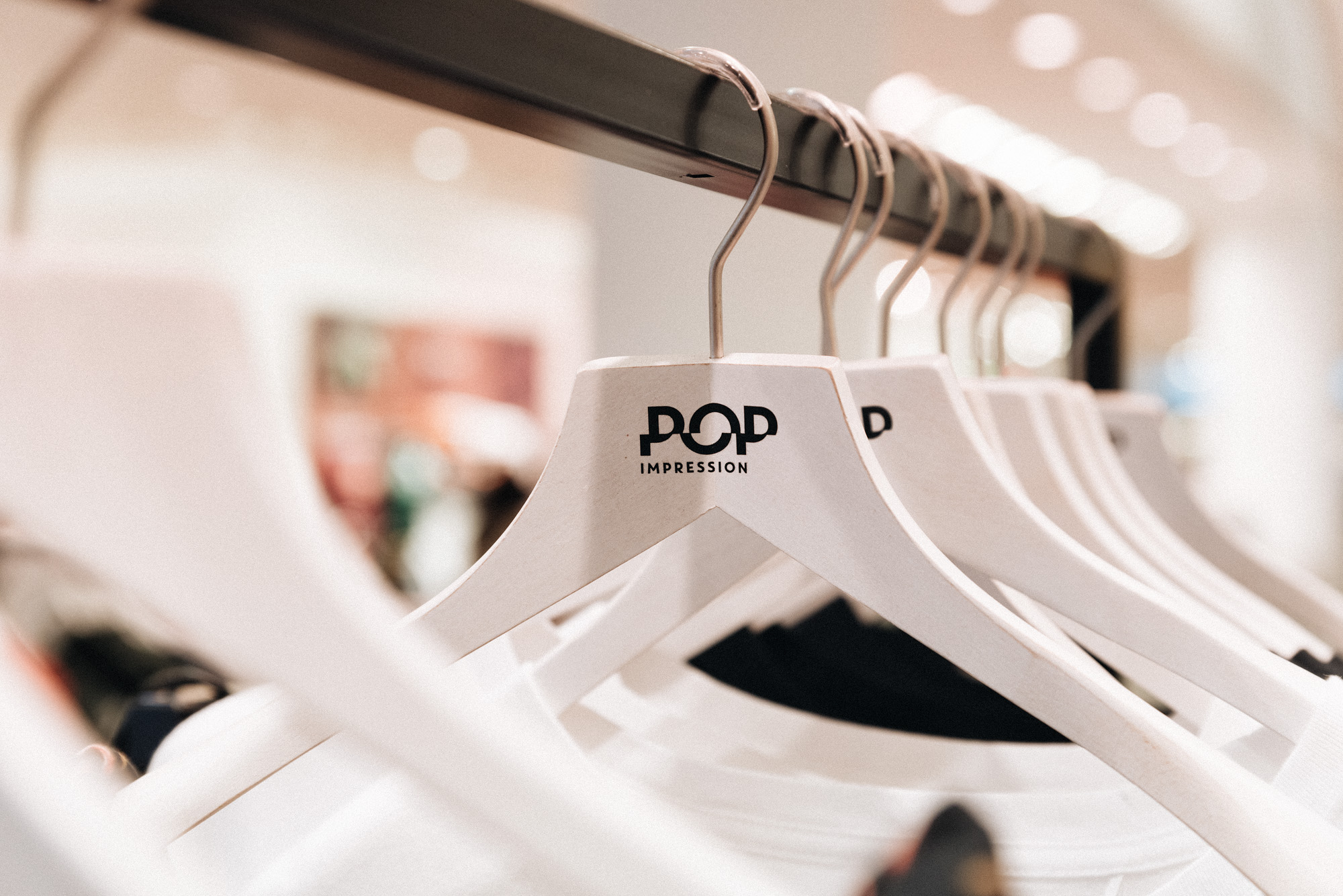 FREE PEOPLE | HUNTER | ELLESSE | CHAMPION | LEVI'S | CARHARTT | ADIDAS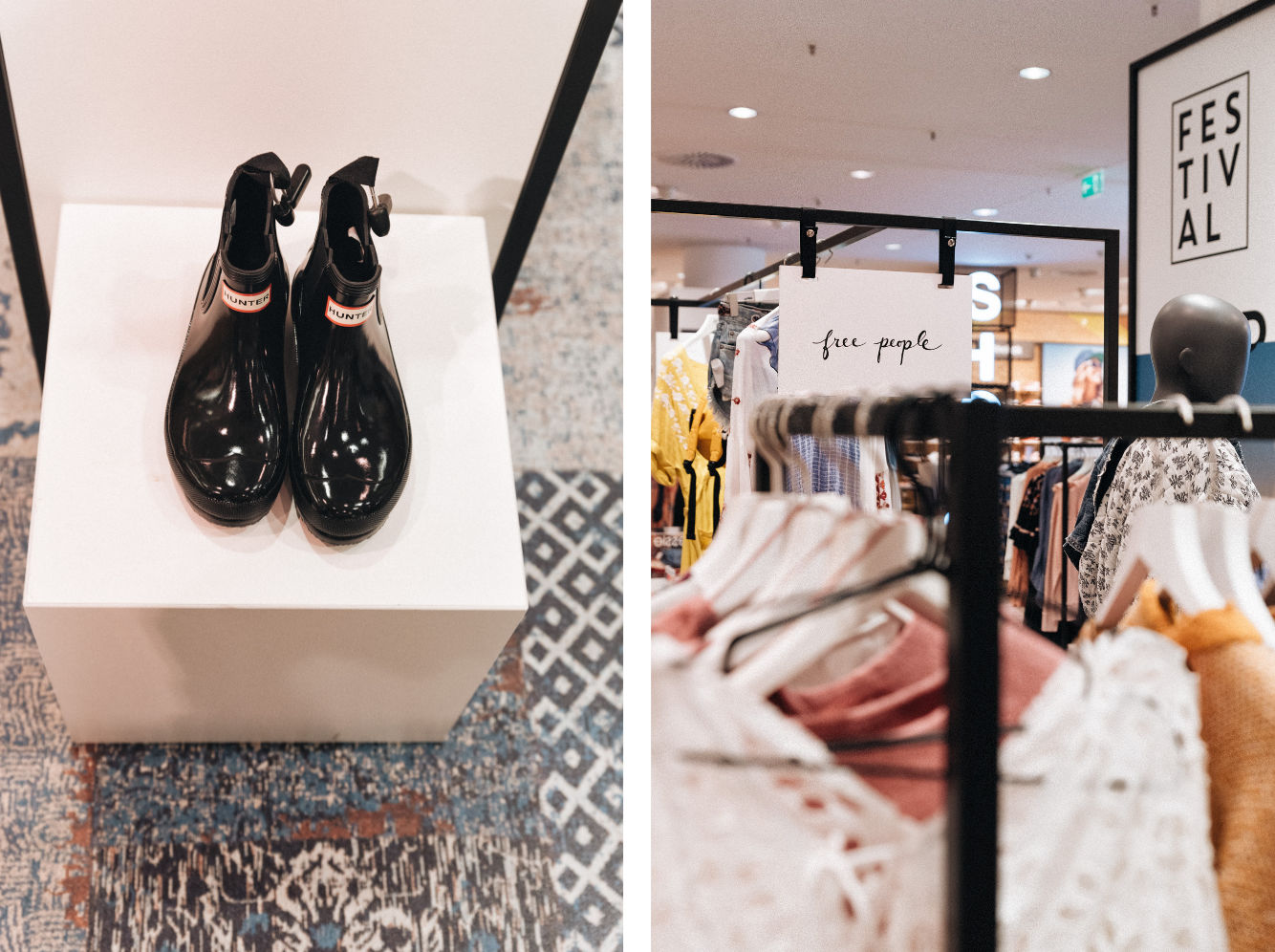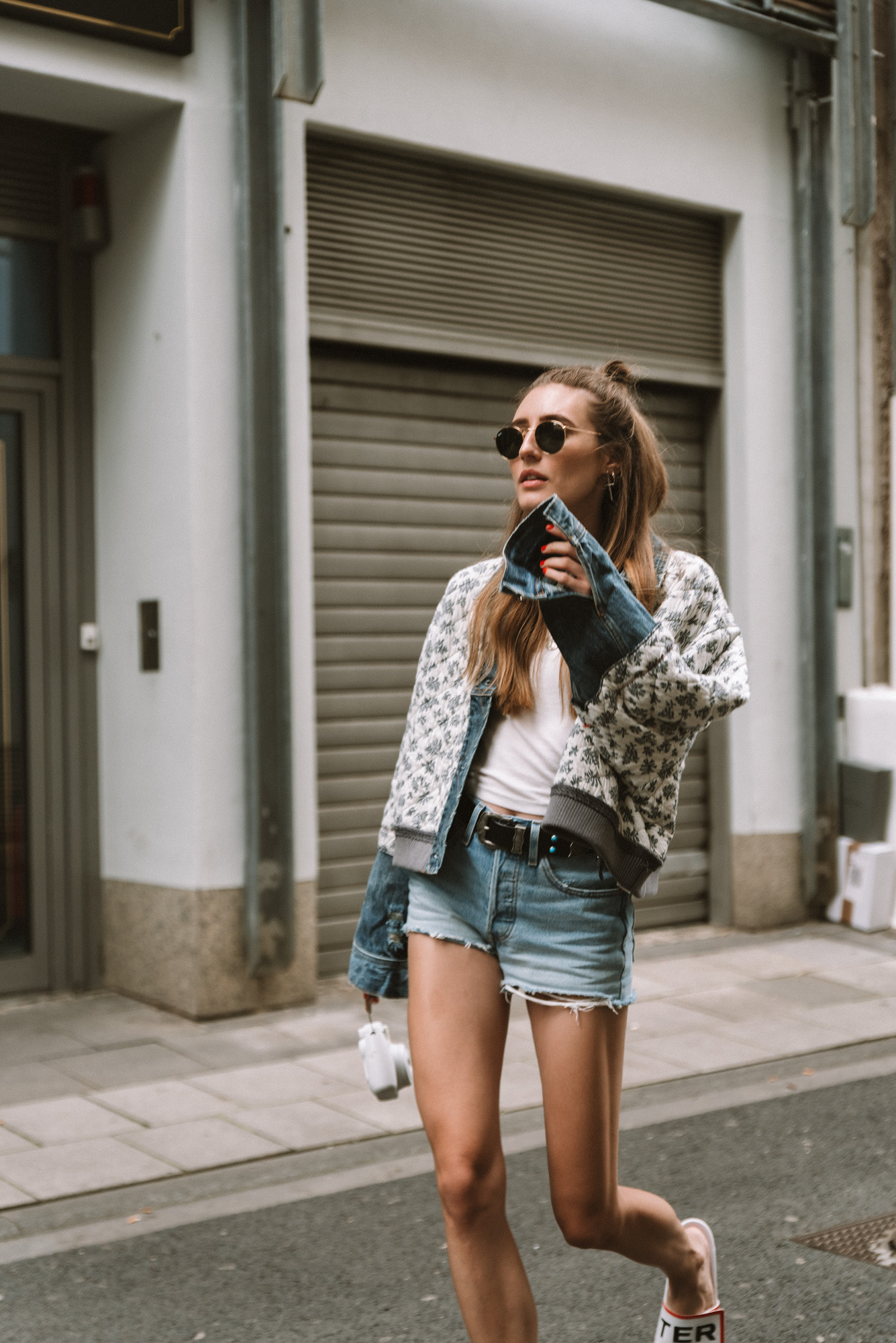 LET'S GET FESTIVAL READY
To my great pleasure, Pop Impression offers a wonderful selection of the best Free People Pieces on the festival theme. Free People is without question the best place to go for Boho Styles, but they are as hard to find in Germany as fast internet access in the deep Eifel. But so I was able to get this beautiful denim patchwork jacket without having to pay astronomically high customs duties.
By the way, what you don't see on most festival posts is the fact that bath slippers are a crucial festival essential. Not suitable for concerts of course, but they are an undisputed must-have on the campsite (preferably in combination with socks, of course). The white Hunter bath slippers (Streetstyle Alarm) are in my opinion a very successful change to the Adiletten classic.
Keyword classic: Levis's Jeans Shorts, do I have to write anything at all? No, self-explanatory.
Analog cameras have also been faithful festival companions for years. Disposable cameras or Polaroid cameras (the Fujifilm Instax Mini is without doubt the best starter model). Despite digitalization, it is always a great pleasure if snapshots are not forgotten on any hard disk.
---
I'M WEARING
Levi's Shorts, Free People Jacket, Hunter Slippers
---
Zu meiner großen Freude, bietet Pop Impression zum Festival Thema eine wunderschöne Auswahl an den besten Free People Pieces an. Free People ist ohne Frage die beste Anlaufstelle für Boho Styles, allerdings sind die besagten Boho Stücke in Deutschland noch so schwer zu beschaffen wie schneller Internetzugang in der tiefsten Eifel. Aber so konnte ich diese wunderschöne Jeans Patchwork Jacke ergattern, ohne astronomisch hohe Zollgebühren zahlen zu müssen.
Was ihr auf den meisten Festivalposts übrigens nicht seht, ist die Tatsache, dass Badeschlappen ein entscheidendes Festival Essential sind. Für Konzerte selbstverständlich nicht geeignet, sind sie auf dem Campingplatz ein unumstrittenes Must-Have (bevorzugt natürlich in Kombination mit Socken). Die weißen Hunter Badeschlappen (Streetstyle Alarm) sind meiner Meinung übrigens eine sehr gelungene Abwechslung zum Adiletten Klassiker.
Stichwort Klassiker: Levis's Jeans Shorts, muss ich hierzu überhaupt noch etwas schreiben? Nein, selbsterklärend.
Seit Jahren ebenfalls treuer Festival Begleiter sind analoge Kameras. Seien es Einwegkameras oder Polaroid Kameras (die Fujifilm Instax Mini ist hier ohne Zweifel das beste Einsteigermodell). Denn trotz Digitalisierung bereitet es immer wieder einige riesige Freude, wenn Schnappschüsse nicht auf irgendwelchen Festplatten in Vergessenheit geraten.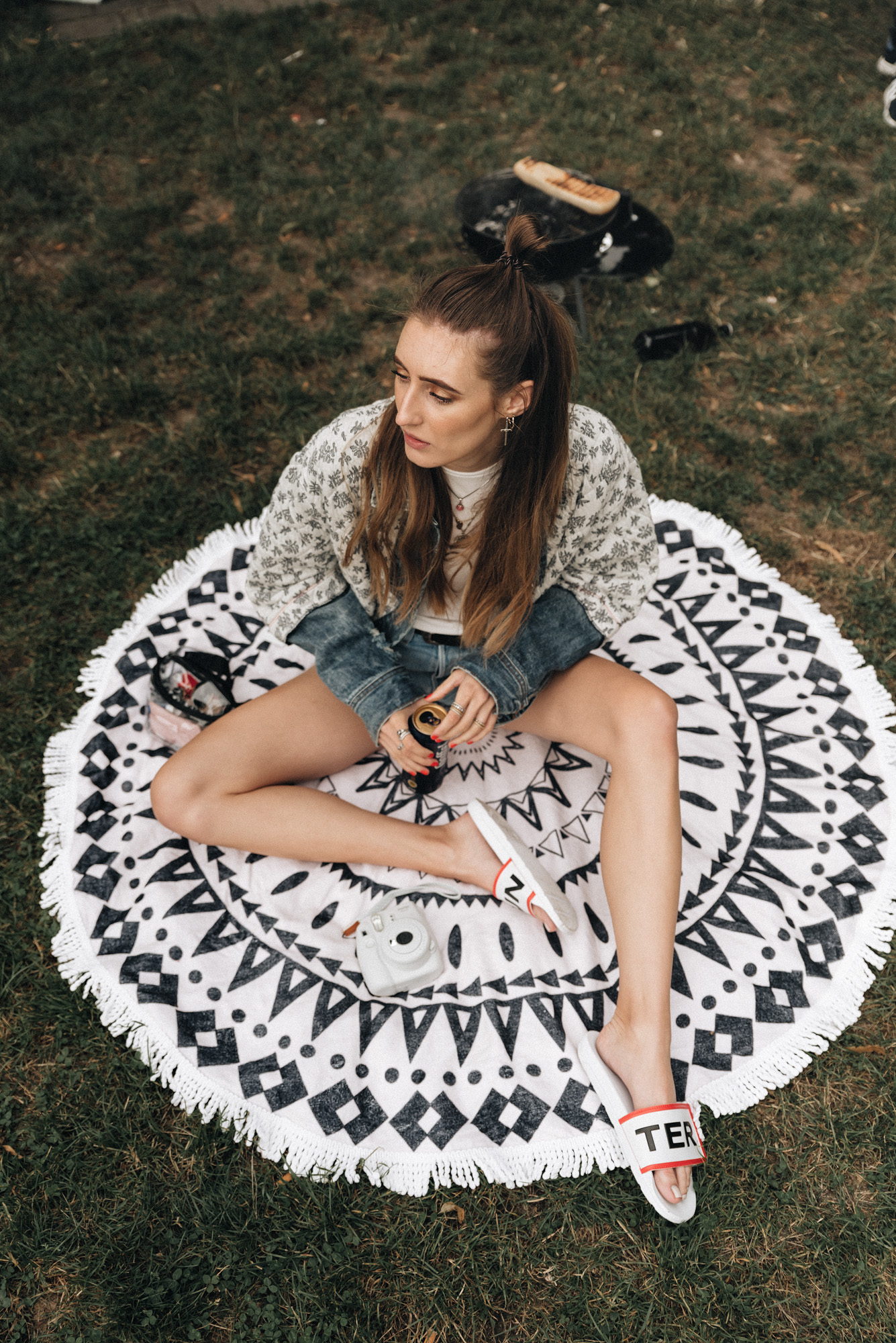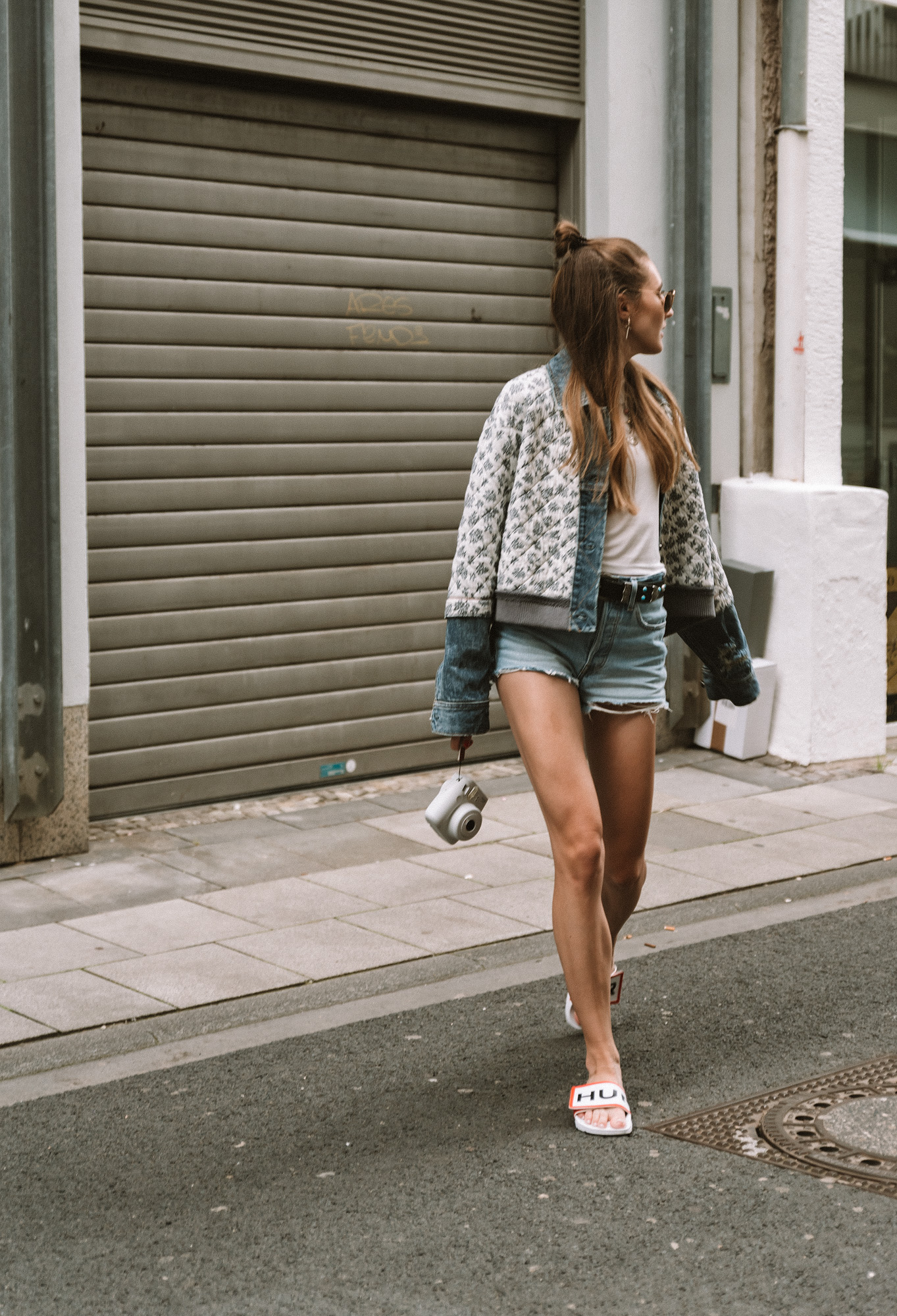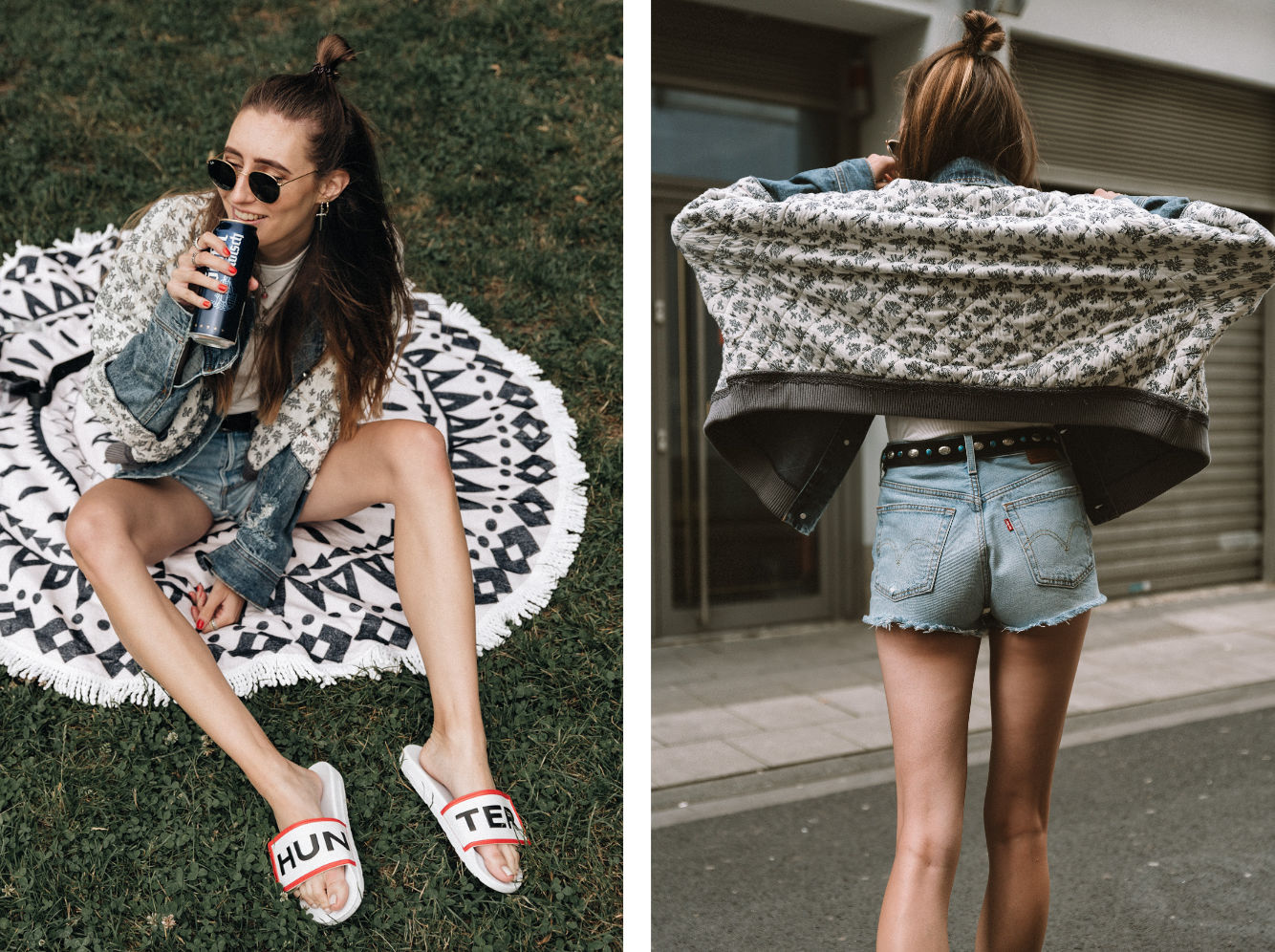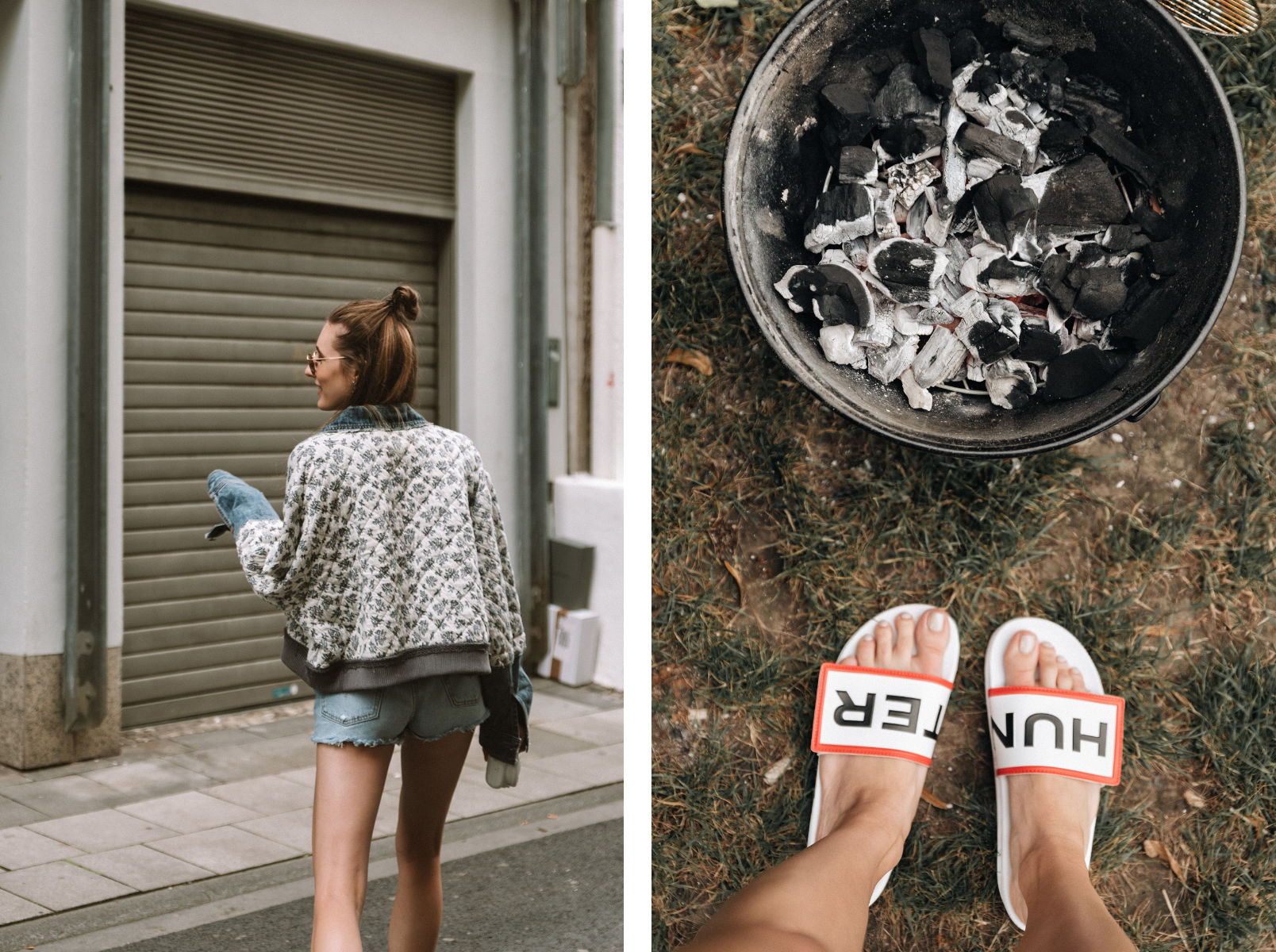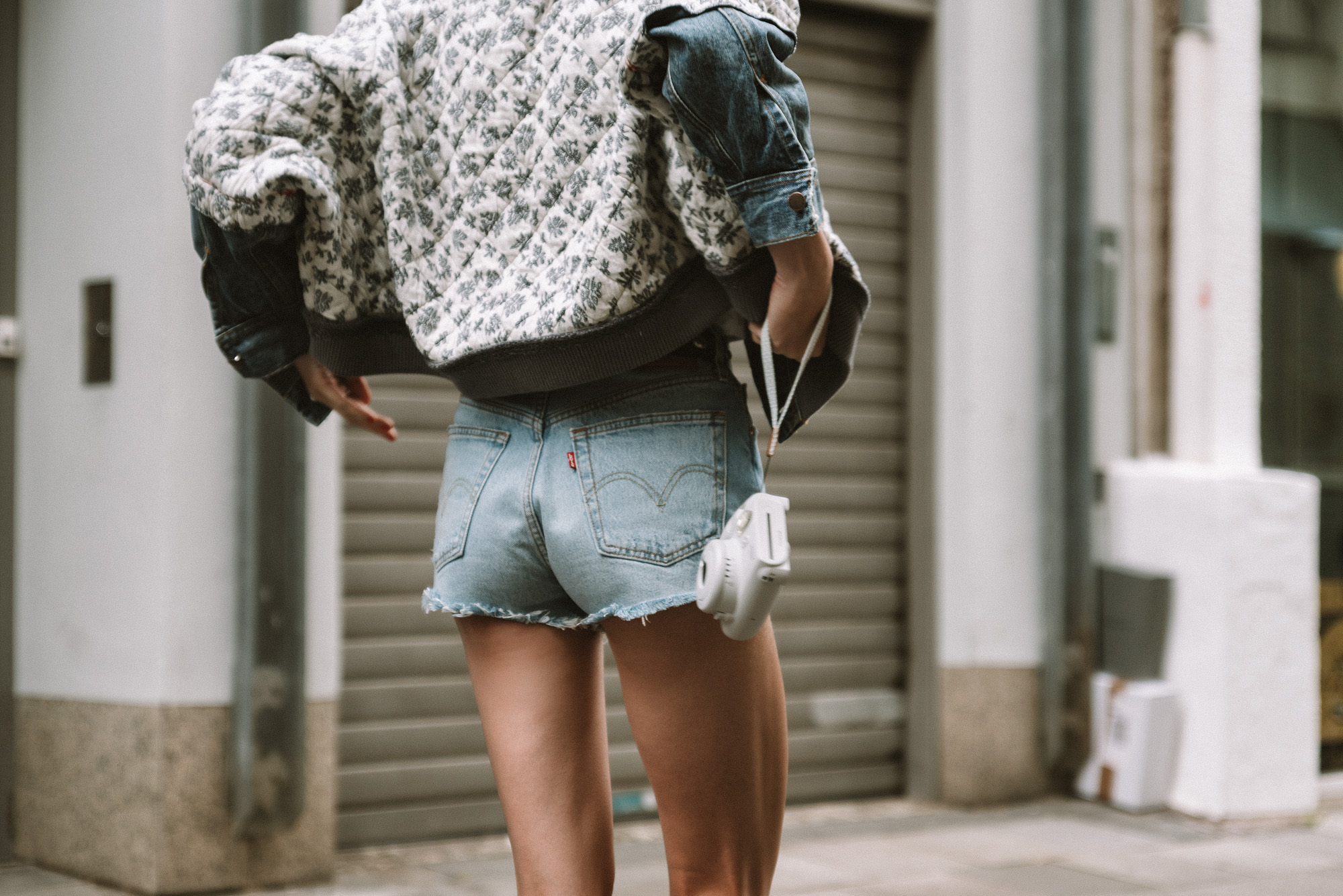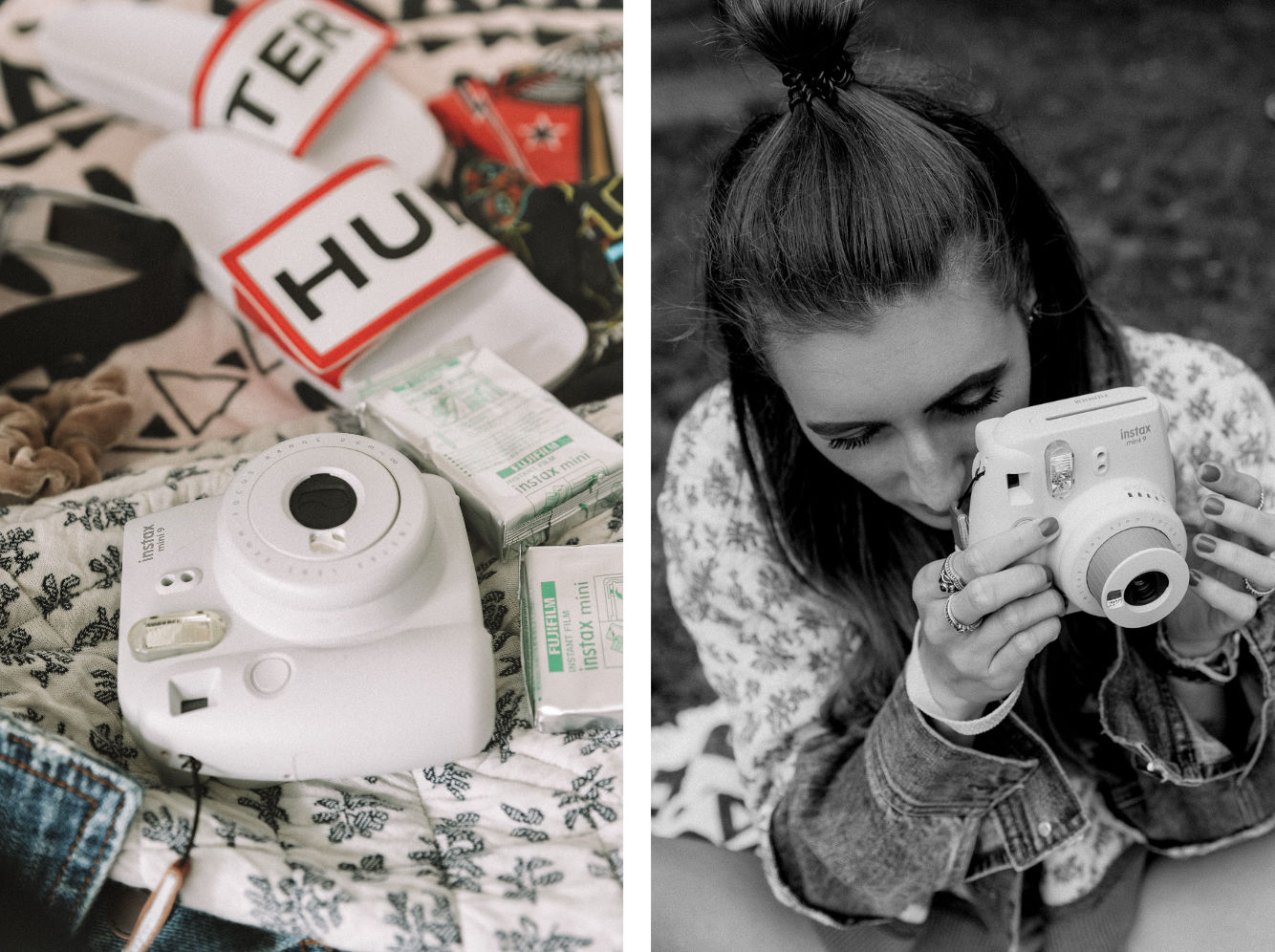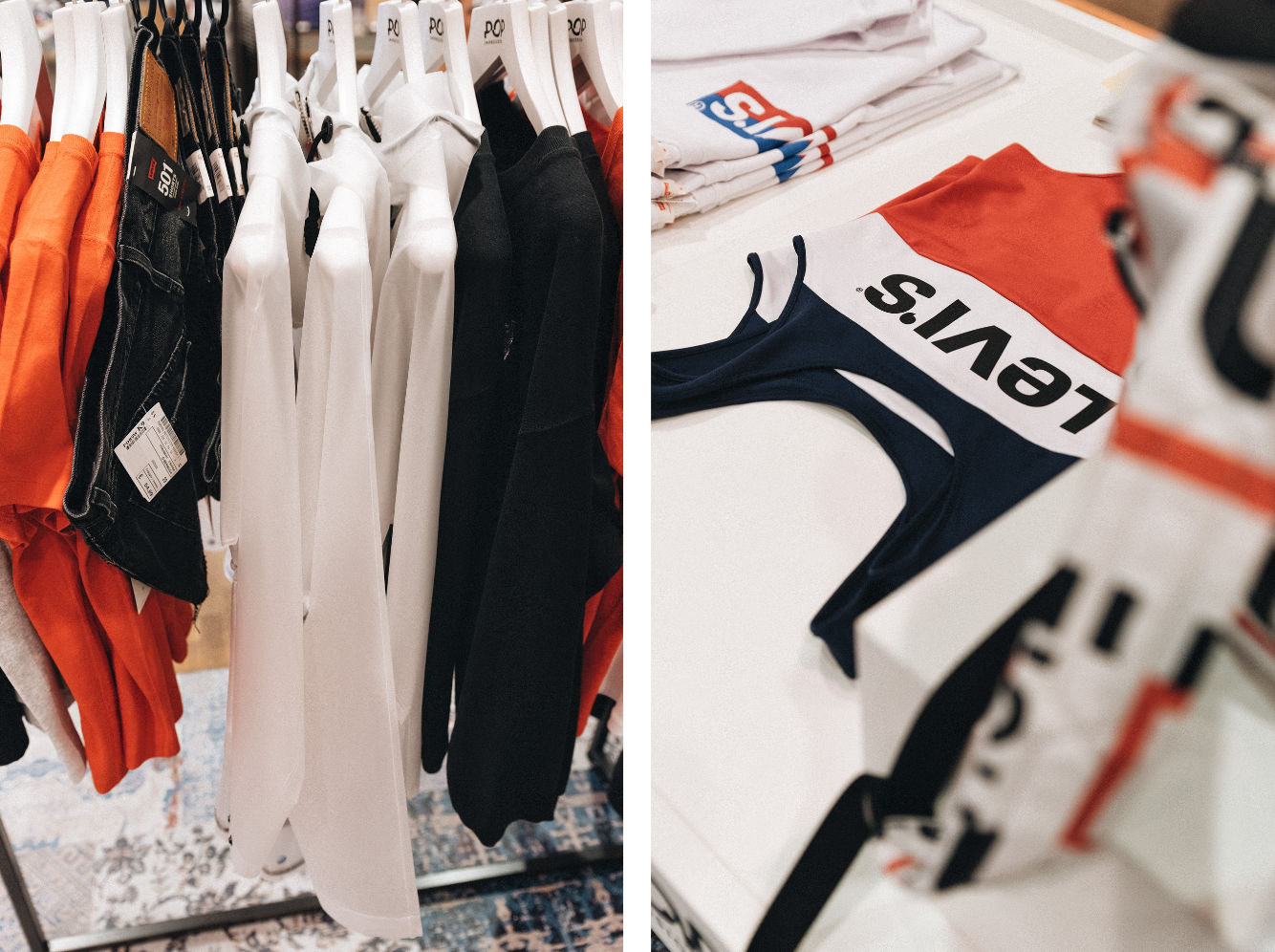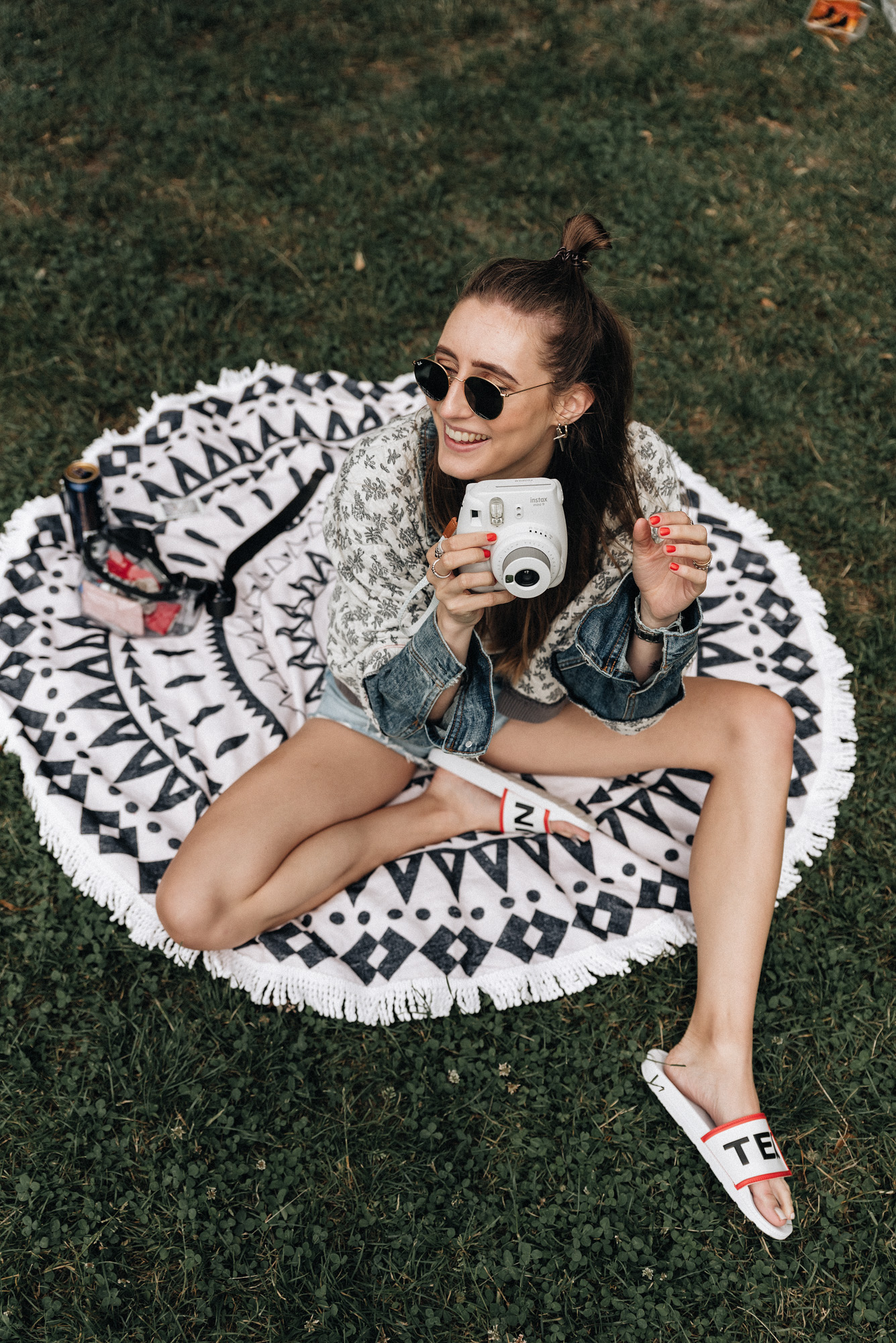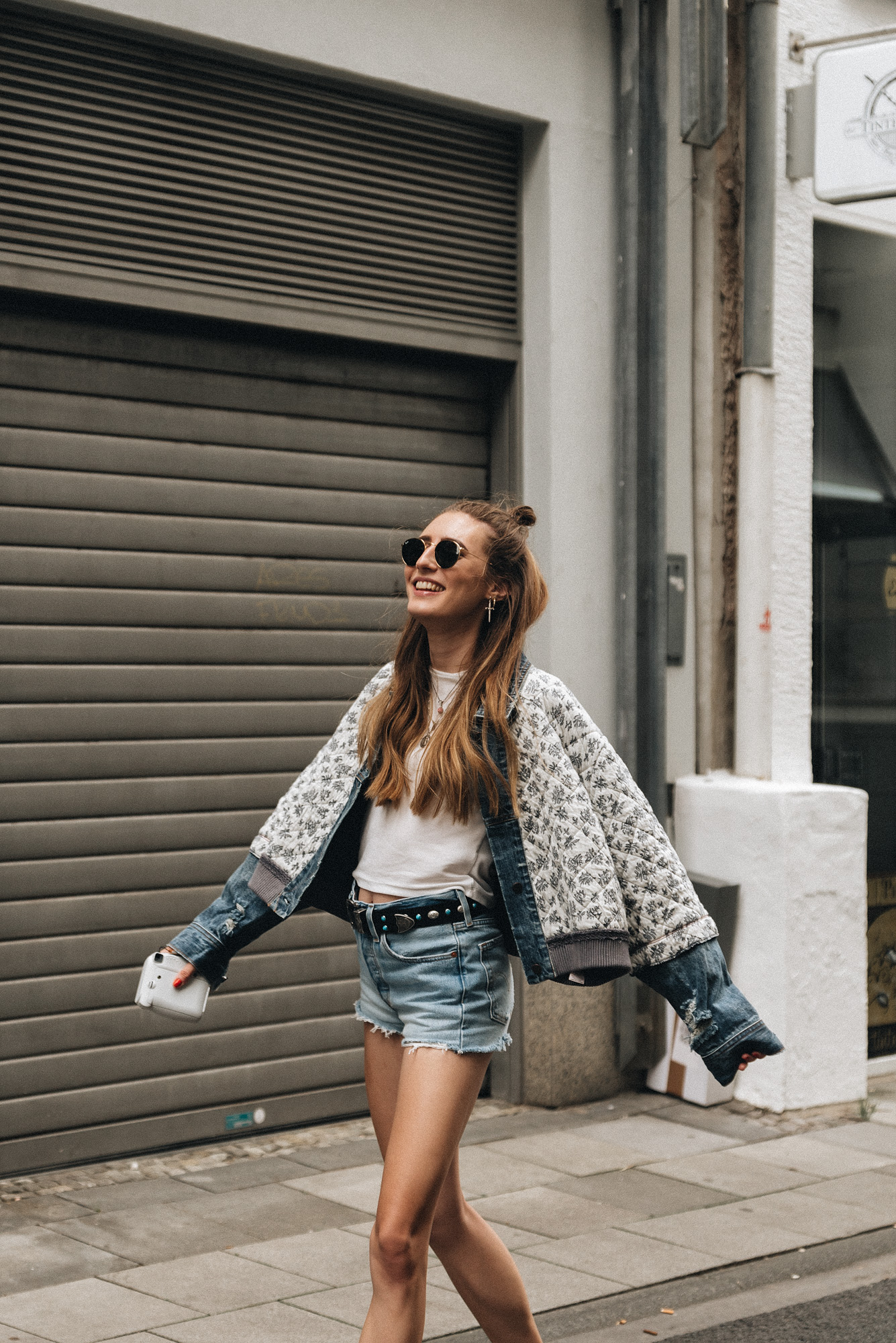 In Zusammenarbeit mit Peek&Cloppenburg.
(Es gibt zwei unabhängige Unternehmen Peek & Cloppenburg mit ihren Hauptsitzen in Düsseldorf und Hamburg. Dieser Artikel beruht auf einer Kooperation mit der Peek & Cloppenburg KG, Düsseldorf, deren Häuserstandorte ihr unter www.peek-cloppenburg.de findet)