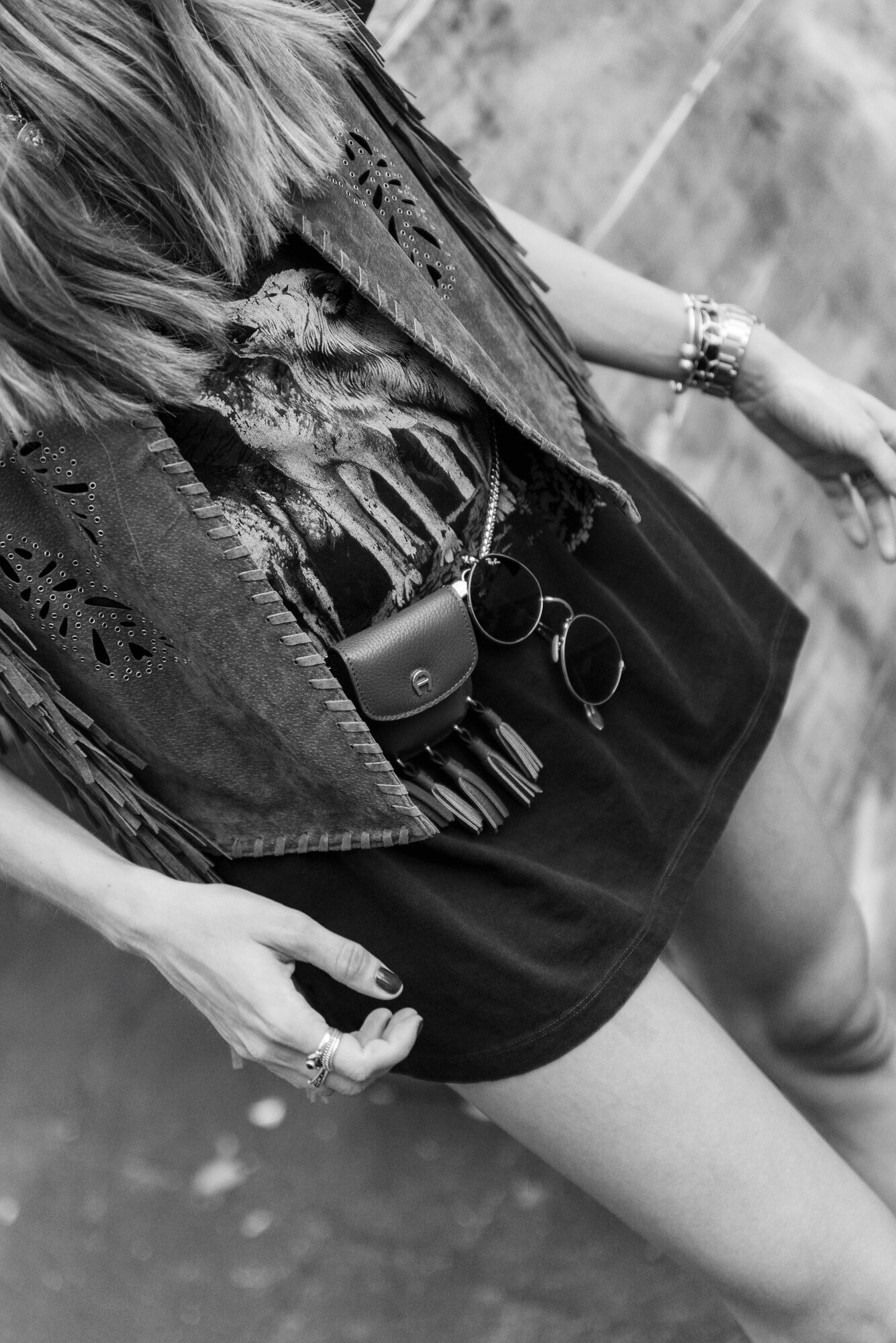 • ANZEIGE | AD •
[one-half-first]Festival fashion, as versatile as music itself and as with music, pure matter of taste. From super practical to runway-ready, you'll find almost any outfit at festivals. There are no limits to creativity here. Even though I'm more of a fan of relying on robust Festival Essentials.
And so this time we had the mission to put together my personal go-to festival outfit at the McArthurGlen Designer Outlet Roermond.[/one-half-first]
[one-half]
BULLETPROOF FESTIVAL LOOK

Denim Shorts
Basic T-Shirt / Band or Graphic T-Shirt
Statement Piece (obviously optional)
Denim Jacket / Parker (or good weather)
Dr. Martens / Converse
Belt Bag / neck pouch
[/one-half]
A real festival look that handle some madness and no overpriced Coachella costumes. Because in addition to well-known designers, the McArthurGlen Designer Outlet Roermond also offers versatile high street labels where the right treasures can be found.
There is no other way to describe Dr. Martens for incredible 40€. Category jeans shorts can be found at Levi's, Lee Wrangler or Mustang and at All Saints I got the perfect oversized print T-shirt in a Vintage style that also works great as a dress. And I just couldn't stay away from this leather fringe vest at Pepe Jeans, the western style will probably remain my favourite forever.
---
I'M WEARING
Pepe Jeans Fringe Vest, Dr. Martens Boots, Levi's Shorts,
Aigner Bag, Only T-Shirt, All Saints T-Shirt Dress
---
[one-half-first]Festival Fashion, so vielseitig wie Musik selbst und wie auch bei Musik, reine Geschmacksache. Von super praktisch bis hin zu Laufsteg-tauglich, ist auf Festivals wohl so ziemlich jedes Outfit anzutreffen. Der Kreativität sind hier keine Grenzen gesetzt. Auch wenn ich eher ein Fan davon bin, auf robuste Festival Essentials zu setzen.
Und so hatten wir dieses Mal die Mission im McArthurGlen Designer Outlet Roermond, mein persönliches Go-to Festival Outfit zusammenzustellen.[/one-half-first]
[one-half]
FESTIVAL FASHION ESSENTIALS

Jeans Shorts
Basic T-Shirt / Band oder Graphic T-Shirt
einen Hingucker (selbstverständlich optional)
Jeans Jacke / Parker (oder Glück mit dem Wetter)
Dr. Martens / Converse
Gürteltasche / Brustbeutel
[/one-half]
Einen echten Festival Look, der auch etwas abkam (Rock am Ring Madness inklusive) und keine überteuerten Coachella Kostüme. Denn das McArthurGlen Designer Outlet Roermond kann neben bekannten Designern auch vielseitige Highstreet Labels, bei denen die richtigen Schätze zu ergattern sind.
Anders kann man Dr. Martens für sagenhafte 40€ wohl echt nicht bezeichnen. Kategorie Jeans Shorts sind u.a. bei Levi's, Lee Wrangler oder Mustang zu finden und bei All Saints konnte ich das perfekte oversized Print T-Shirt im Vintage Stil ergattern, dass auch hervorragend als Kleid funktioniert. Und um die Leder Fransenweste konnte ich bei Pepe Jeans einfach keinen Bogen machen, der Western Stil wird wohl für immer mein Favorit bleiben.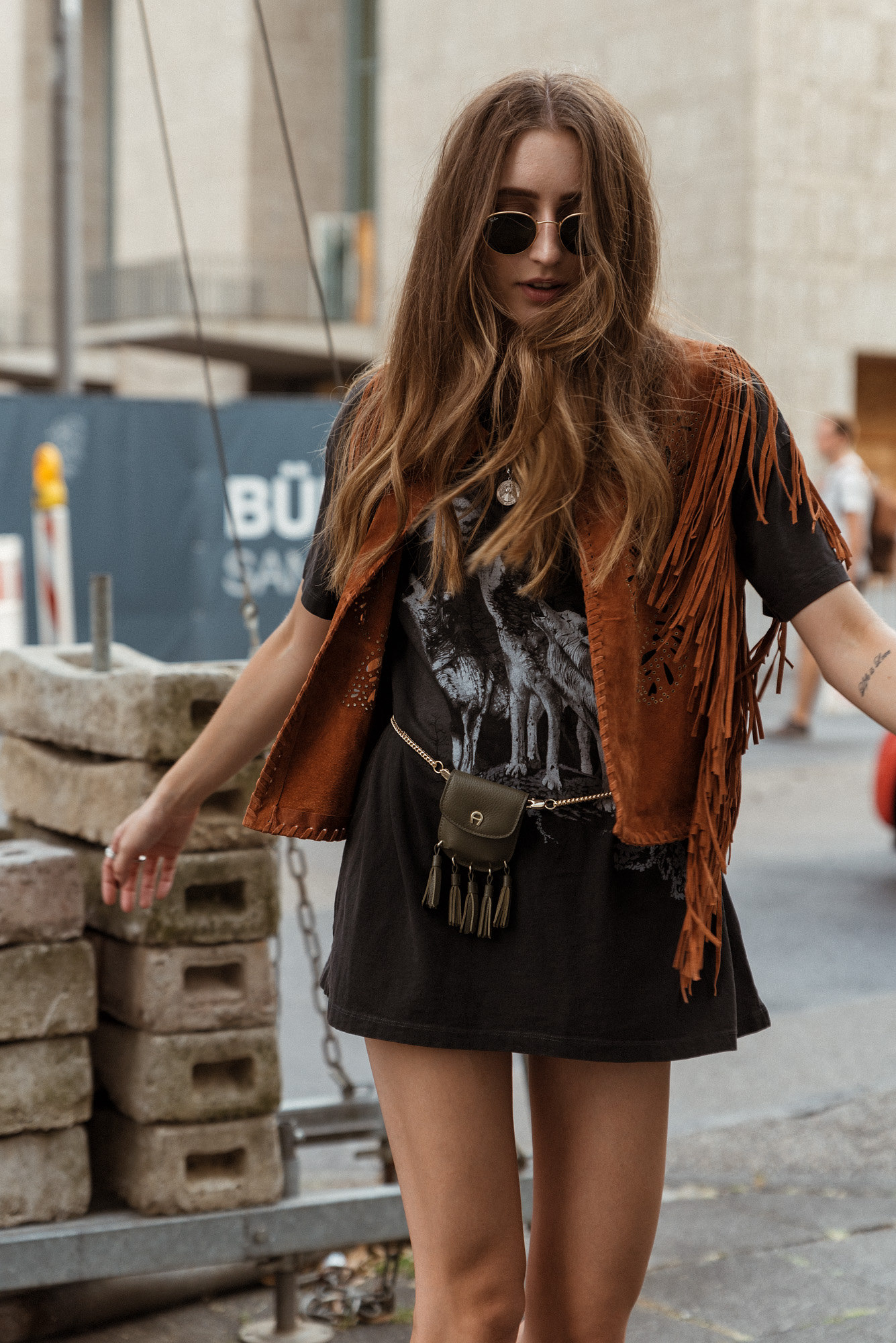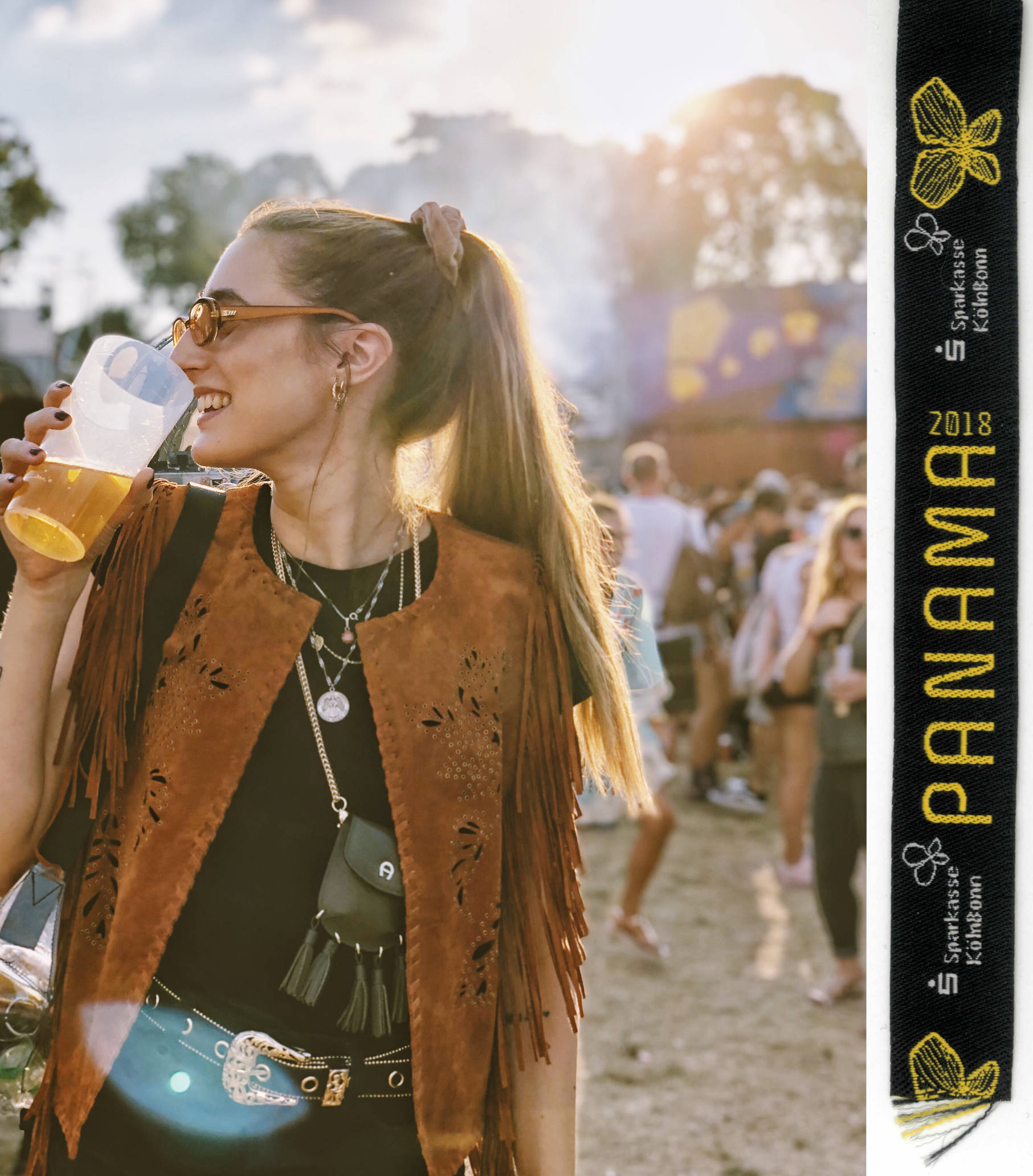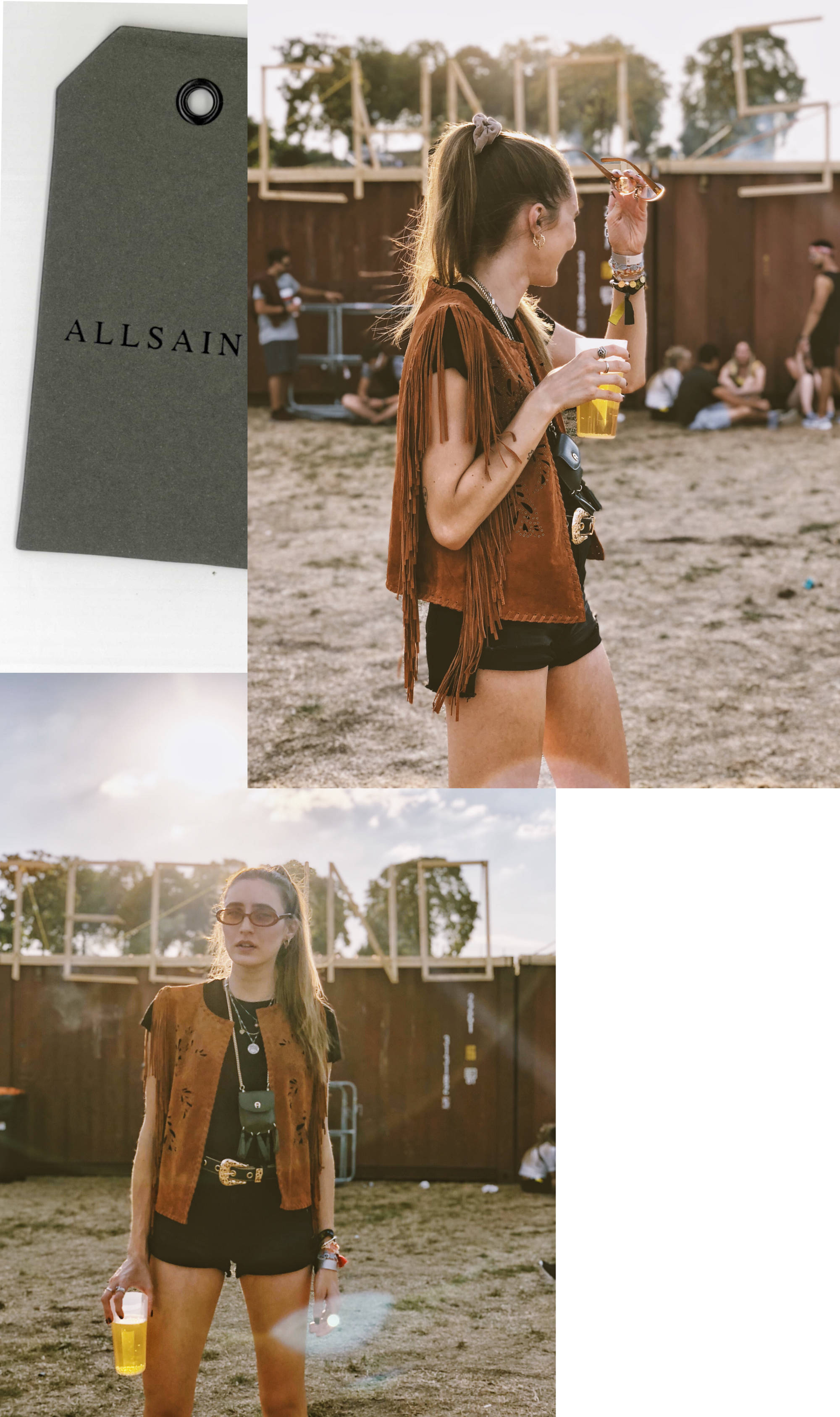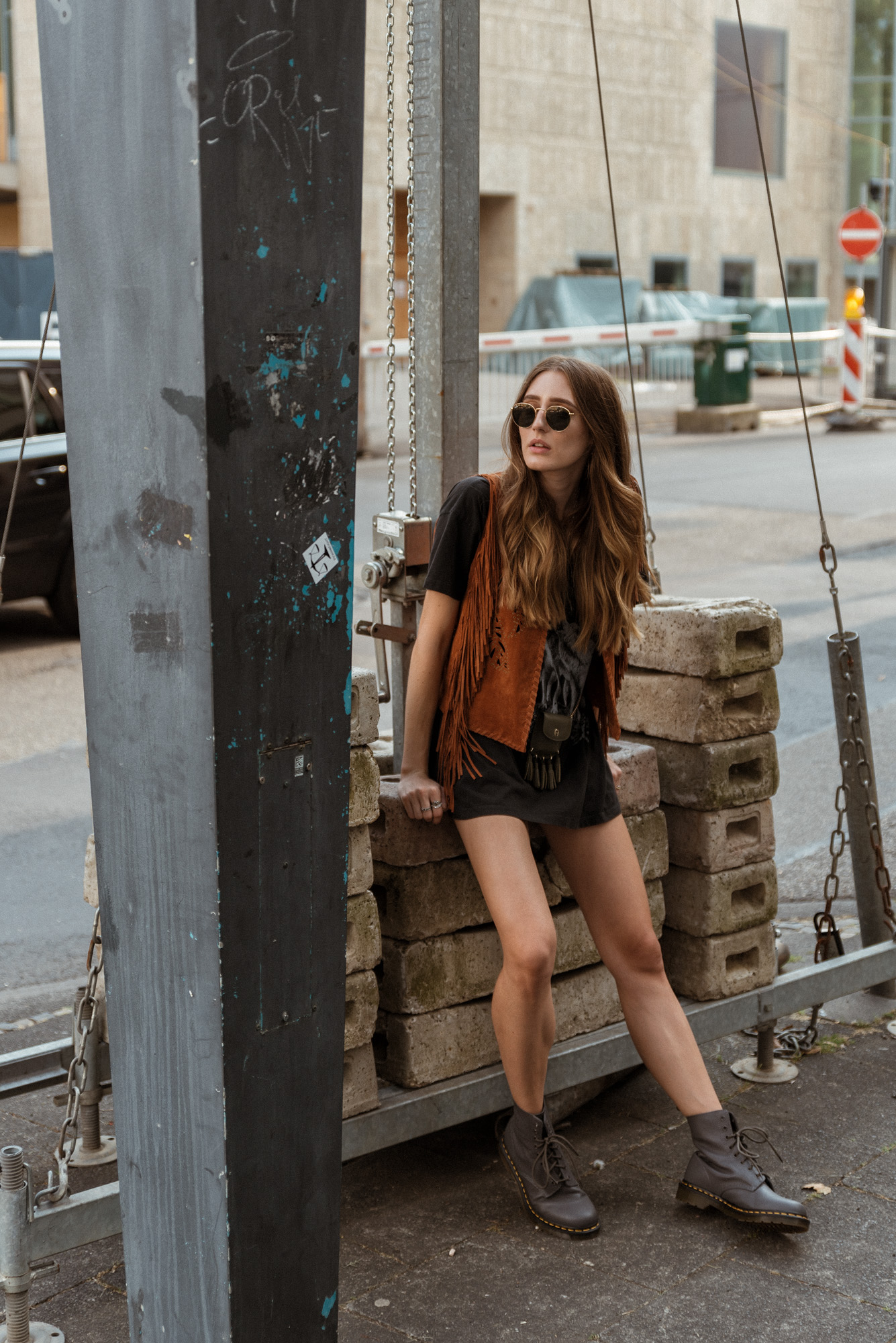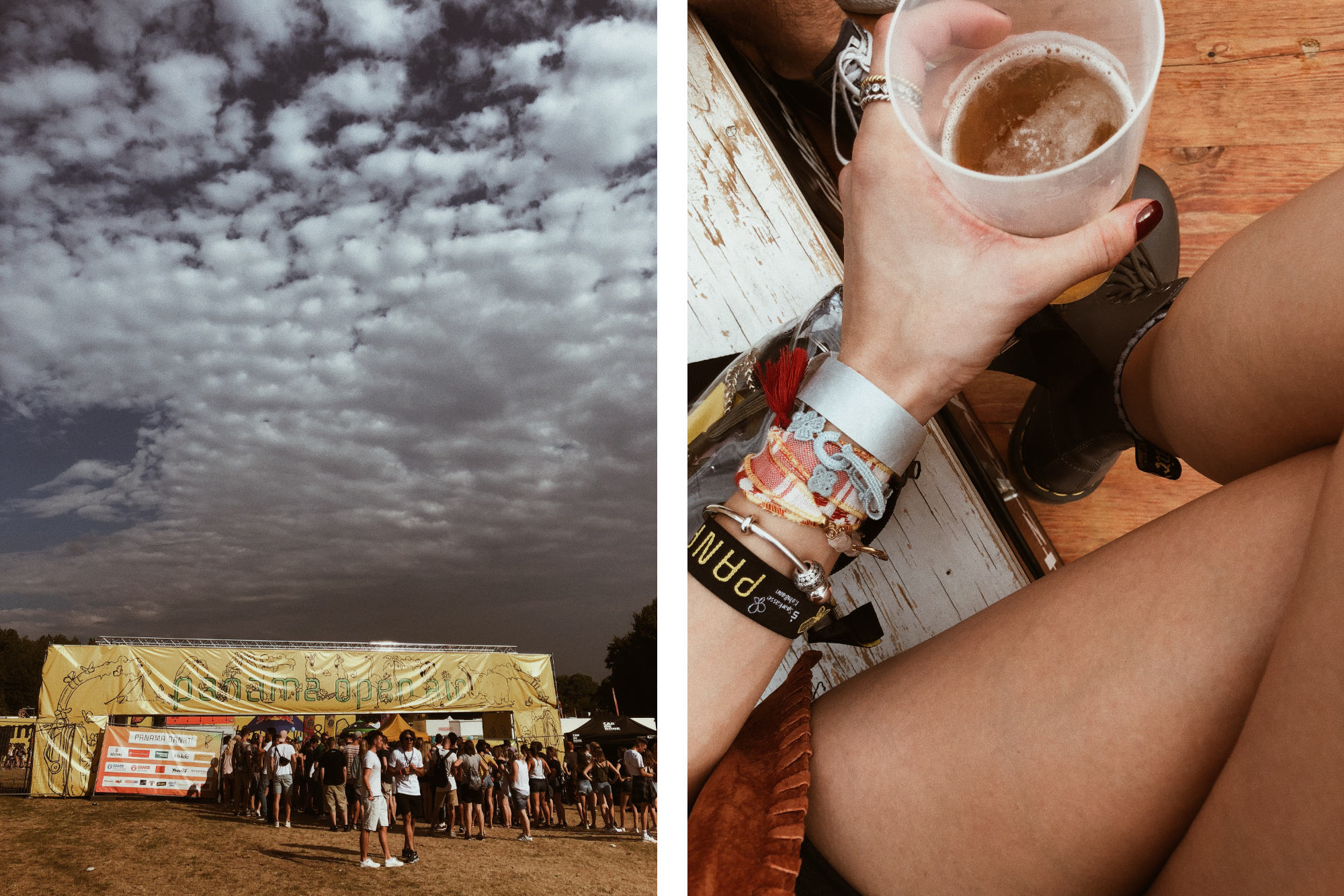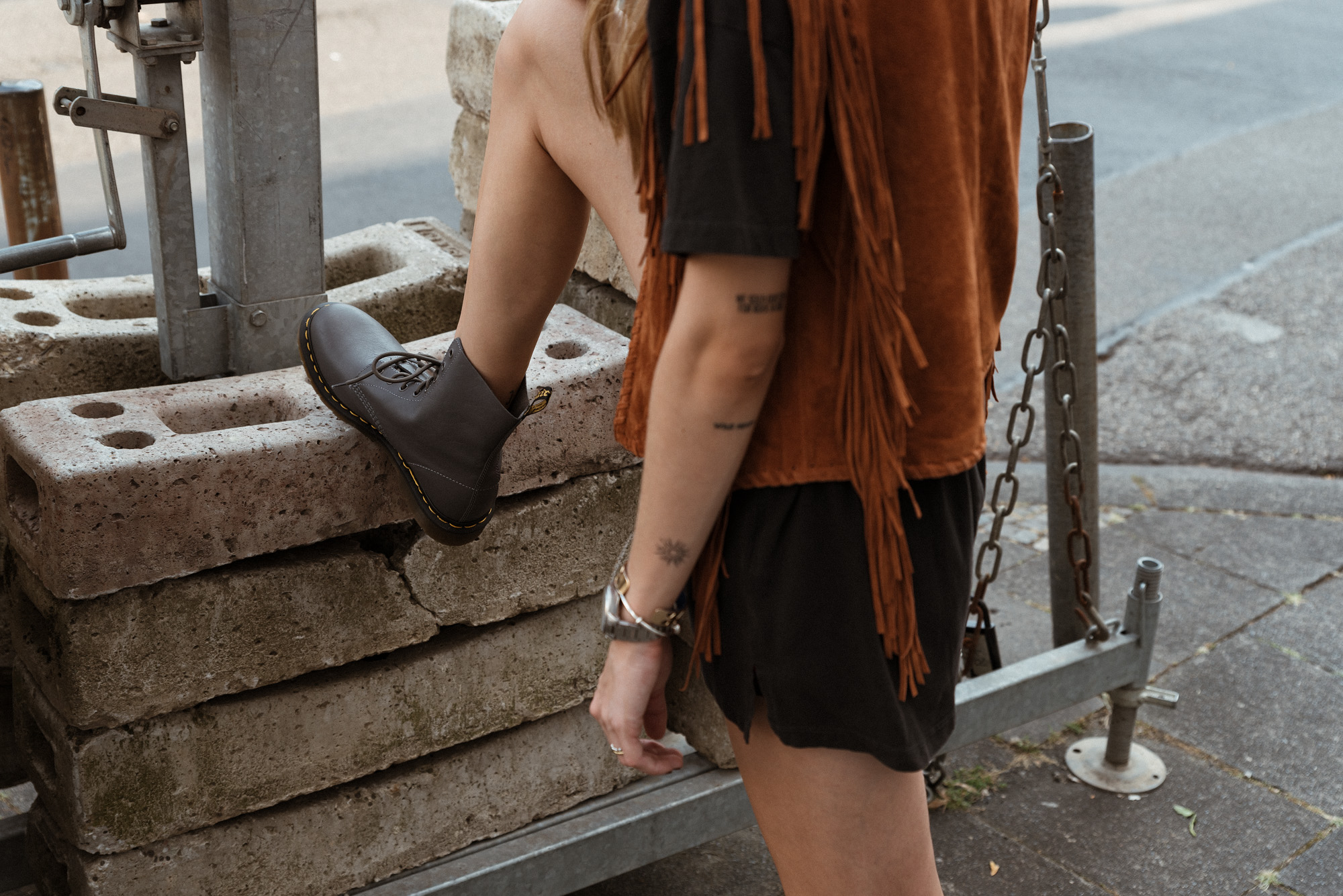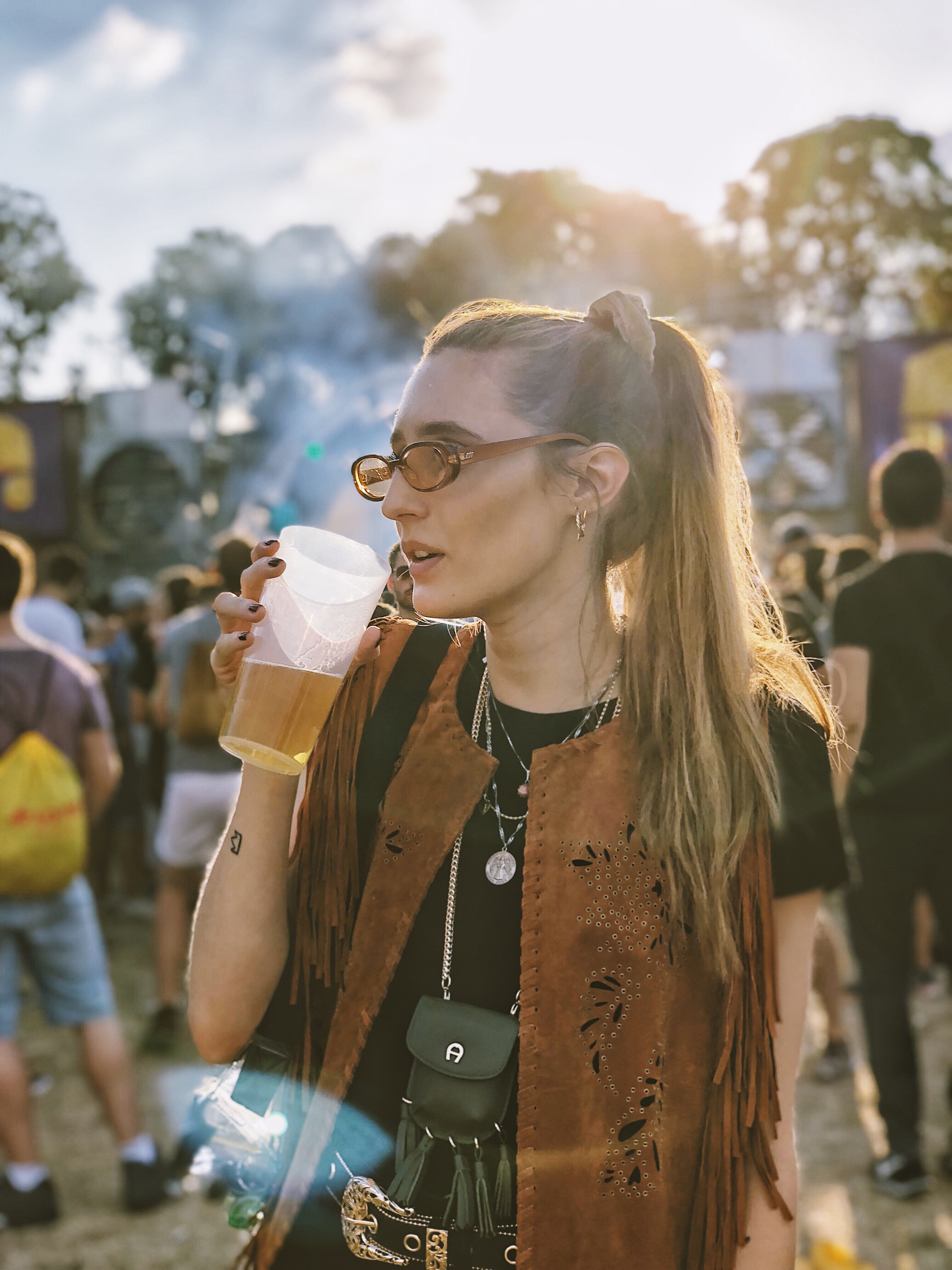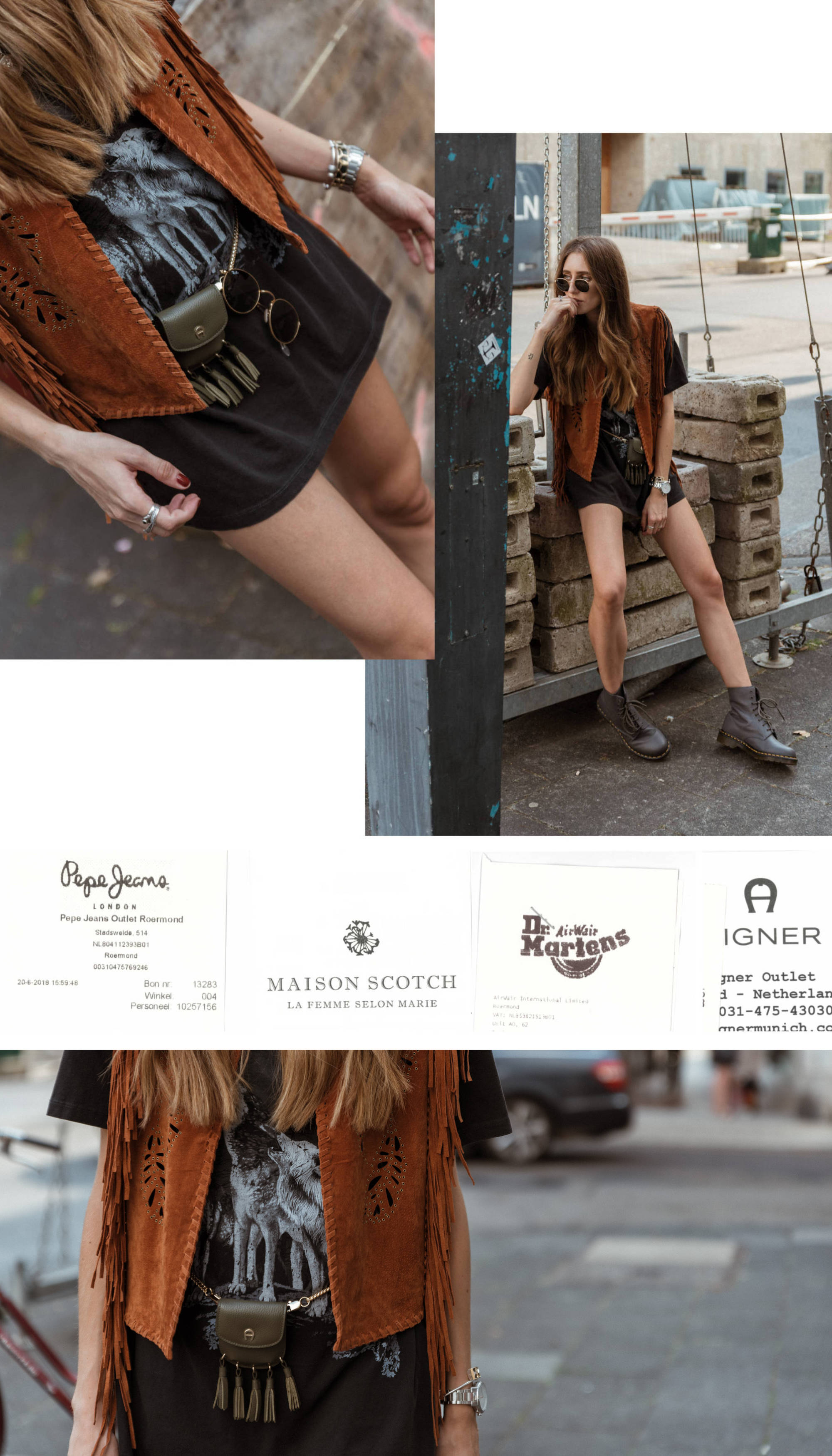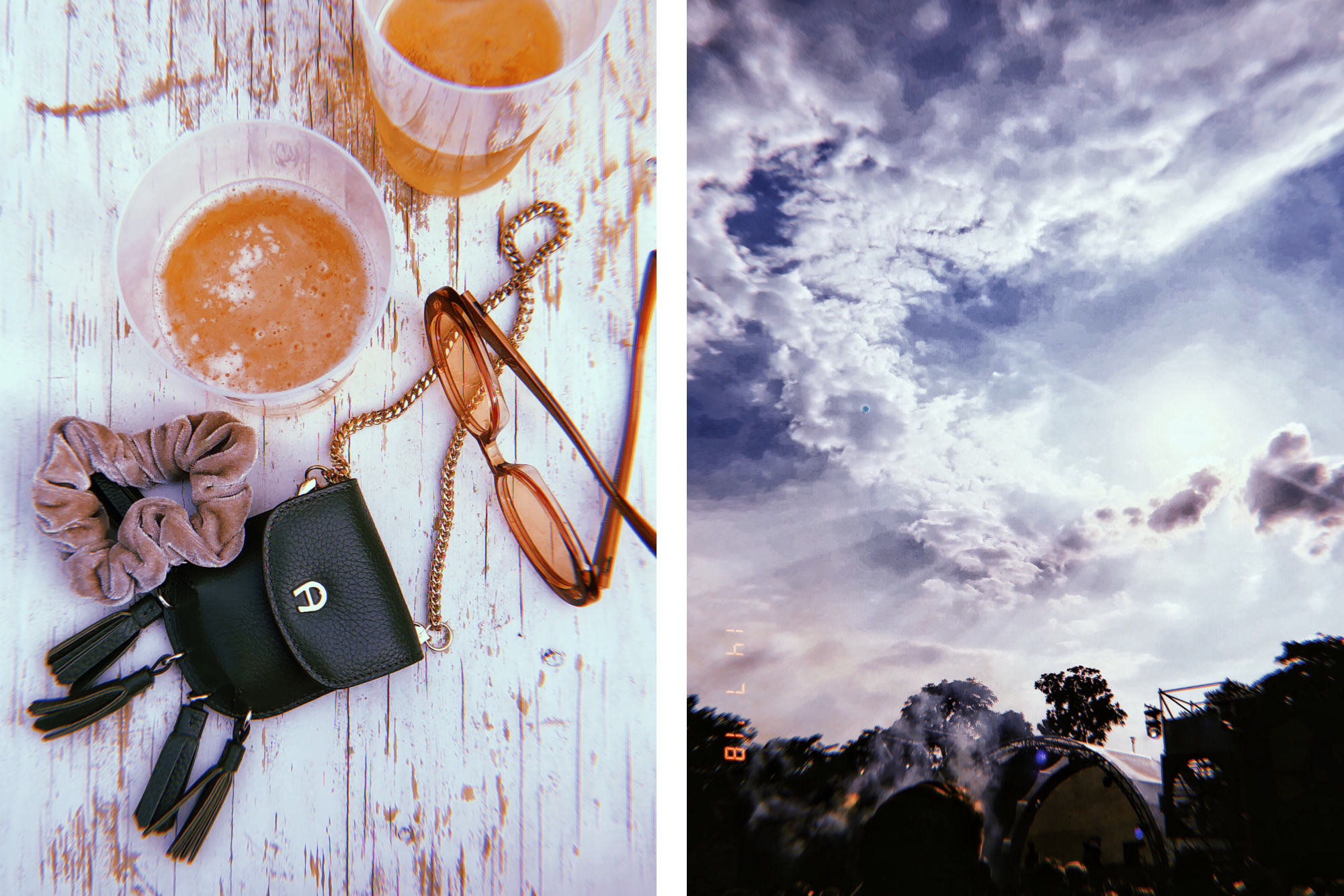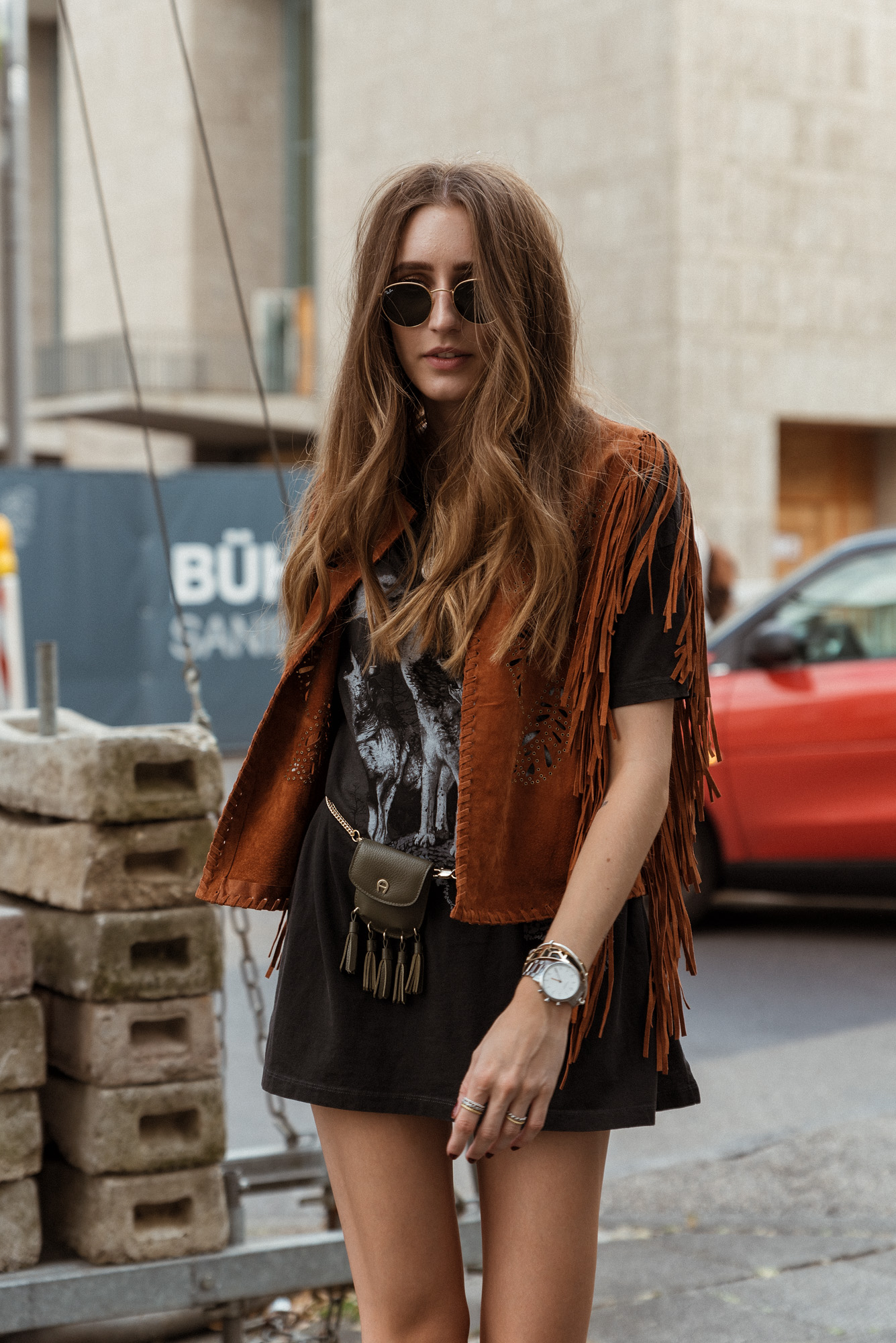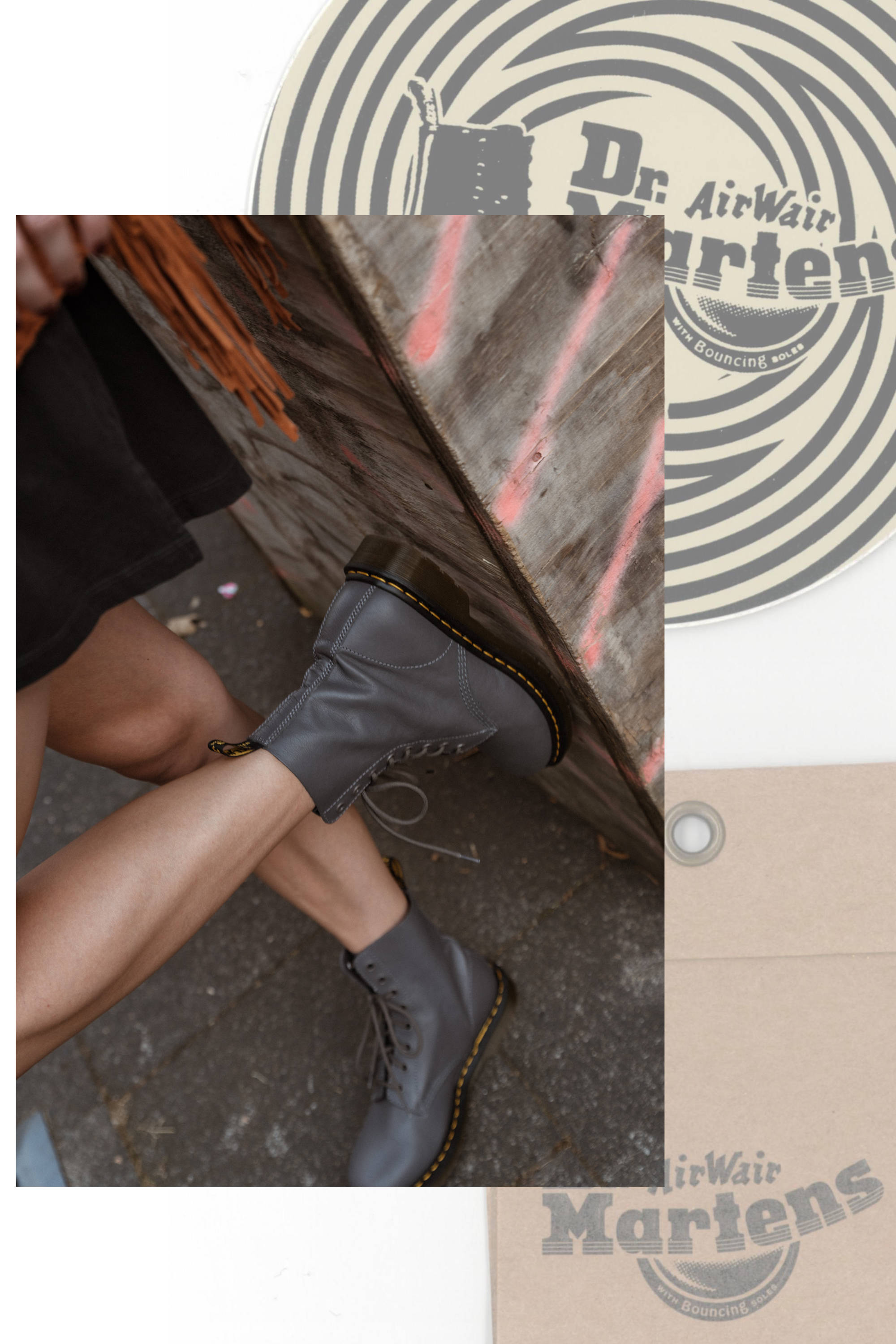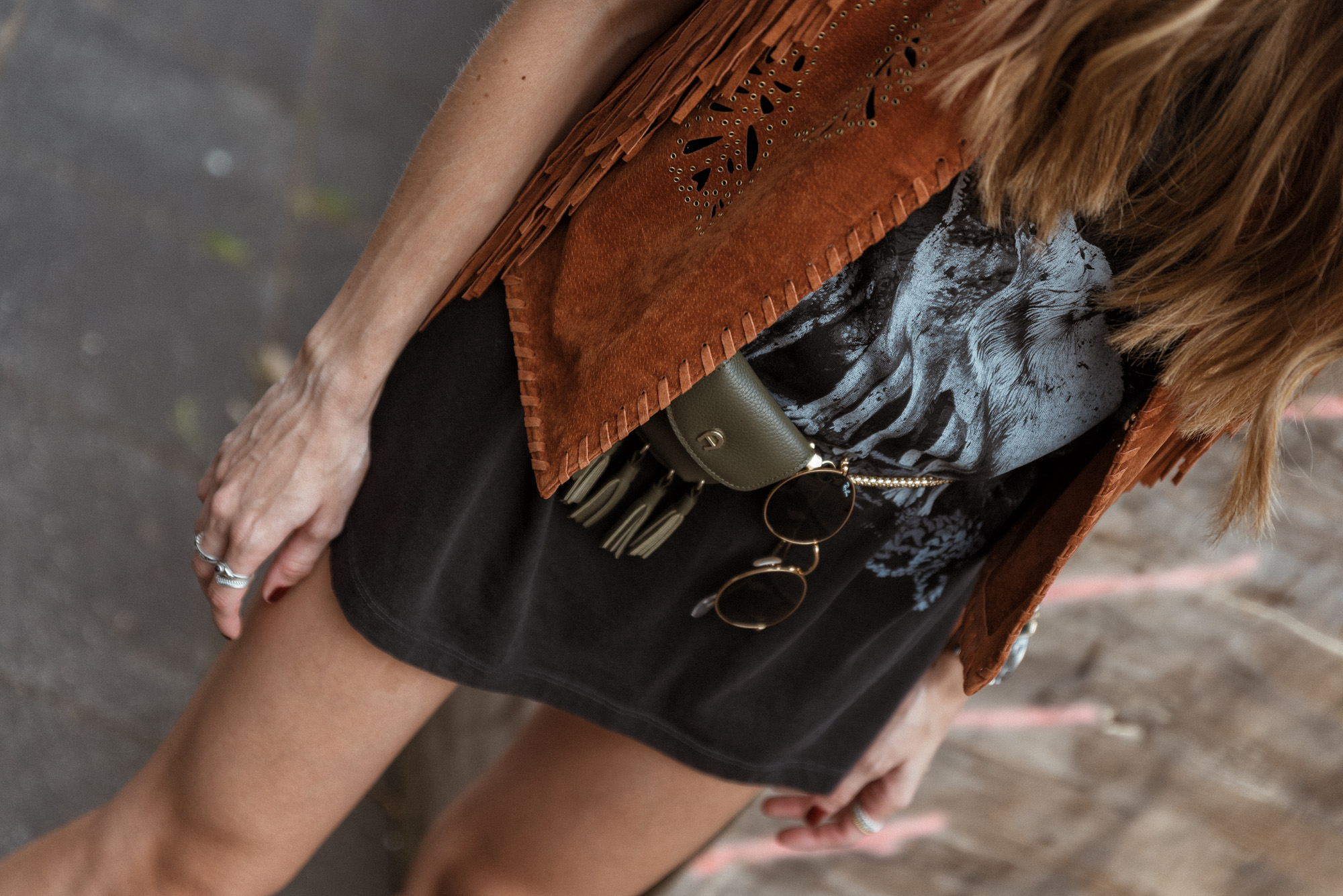 IN ZUSAMMENARBEIT MIT DEM MCARTHURGLEN DESIGNER OUTLET ROERMOND
MerkenMerken
MerkenMerken
MerkenMerken
MerkenMerken