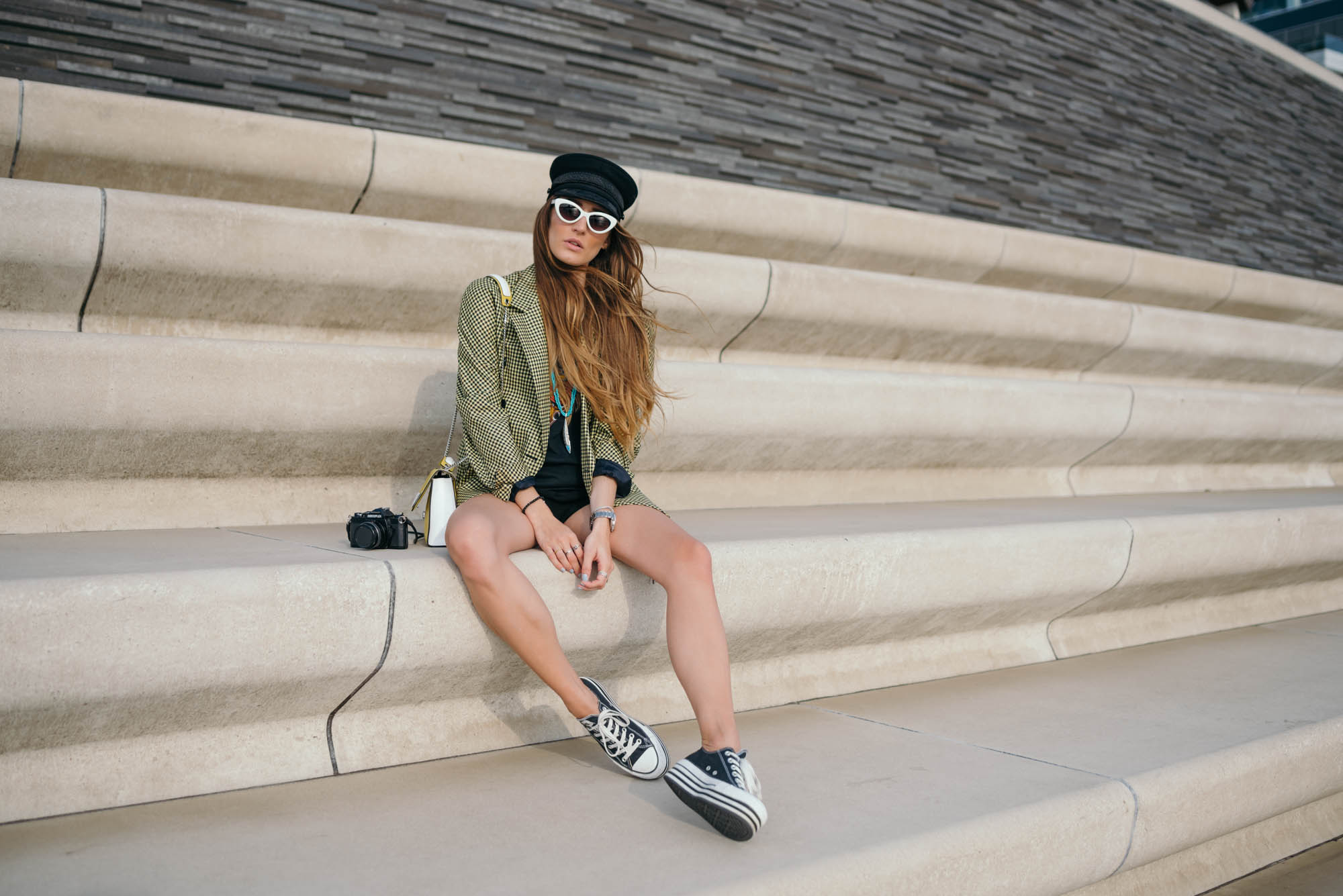 I know what it means, but, can't explain. I think it's love. – THE WHO
Ihave to be honest, creativity levels are really low at the moment. I think it's the time of the year where it would be nice to enjoy a few days off or even better, go on vacation. Well, we haven't anything planned yet, so I'm currently fighting through the days, trying to get my shit together.
Luckily I found some really cool 'new' Vintage pieces, which always inspires me for new outfits. Zara for example isn't doing anything for my creative flow.
We shot this look on my boyfriend's birthday, before a big Sushi feast. That's probably the reason why there's only one pose, we wanted to get to this dinner as soon as possible. But yes, I managed to get my hands on some old Escada Blazers and I'm always in shock, because the designs from the 80's are just made for my body type. I wouldn't be able to wear a Blazer from Zara or H&M.
Since I'm definitely not a fan of classy looks, I always combine Blazers with band shirts or in this case, the latest addition to my Harley Davidson Vintage T-Shirt collection (it's growing). If you check out my Instagram, it's pretty clear that I'm really into hats lately, I just think it always adds this extra something to a look.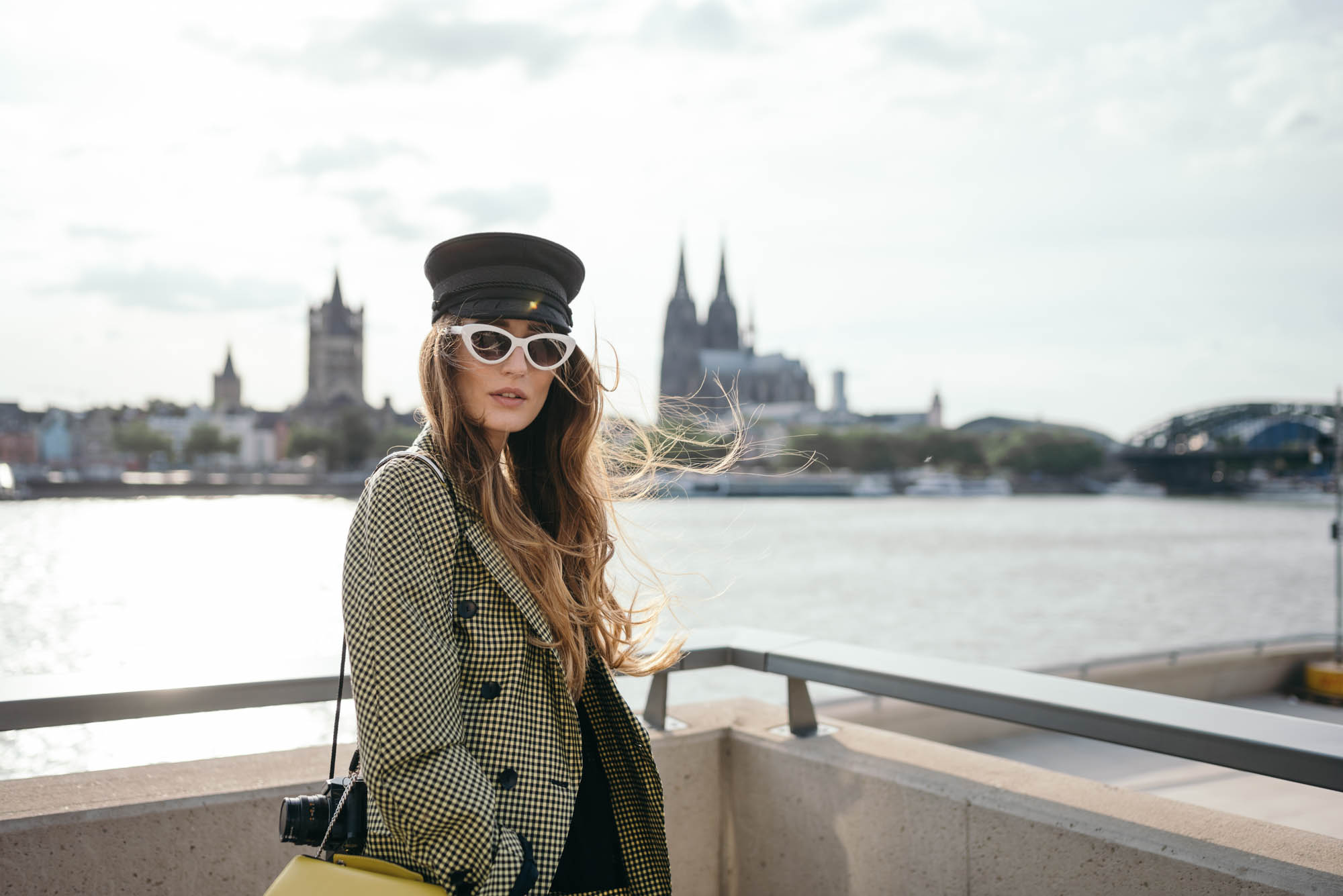 ---
WHAT I'M WEARING
Shorts : Forever 21 (here | here)
Blazer : Escada (here | here)
T-Shirt : Vintage (here | here)
Shoes : Converse (here | here)
Bag : Le Tanneur (here | here)
---