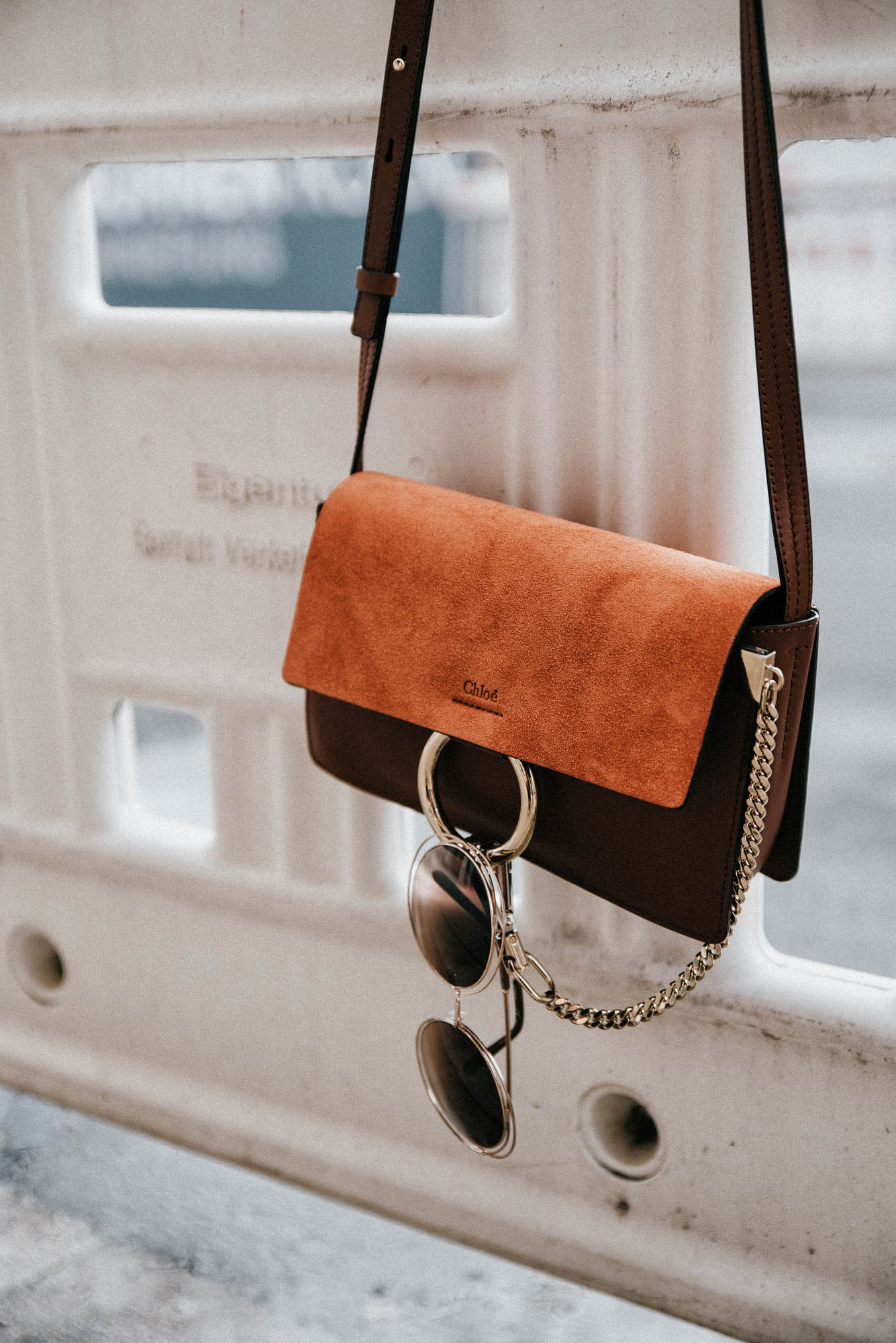 Pants: Zara (here | here)
Bag: Chloé (here | Budget Version)
Blouse: & Other Stories (here | here)
Sunglasses: Chloé (here | Budget Version)
You probably realized that I'm not attending Fashion Week (again). I could write a complete Blogpost about why I'm skipping this week for a couple of seasons now. But in short, it's just not my thing and that's fine. Never feel forced to do something because everyone else is doing it. Even if it's a complete industry. Maybe I'm attending it at one point again, but right now I just like to observe it from a distance and I found other ways to keep up to date with upcoming trends and the development of the fashion industry in general.
But let's talk about something which is my thing. Retro inspired clothing or actually everything from past eras, as I'm currently looking at my analog Minolta camera from the 70's.
AN UNEXPECTED FASHION REVIVAL
We're talking about Corduroy, actually something I'm a bit traumatized about. Let's be real we have all been forced into a horrible pair of these during our childhood (hi mom). I have to say, I was quite skeptical when corduroy was trending again on the runways, like what? Are you serious? But 2017 found a way to create an amazing modern comeback for this (once so much hated) fabric. Who would have thought, that the ones with the not really flattering corduroy pieces are the real fashion insiders now?
One of the most important rules, wear it oversized, no matter if it's a jacket or a pair of pants. It ads this cool retro vibe and let's be real, it's comfortable as hell.
The german Instyle wrote in their latest issue to avoid colorful tops with corduroy. Well, I read this after we shot this look and to be honest I don't care anyways. Because if you stay in the same color palette you can create a really modern and interesting look, without any nerdy vibes (as in the same issue they recommend to style it with grey turtlenecks, not for me). This Harlekin Blouse is actually the perfect match, since the colors are really settle and the retro cut is your Corduroy Pants bet friend.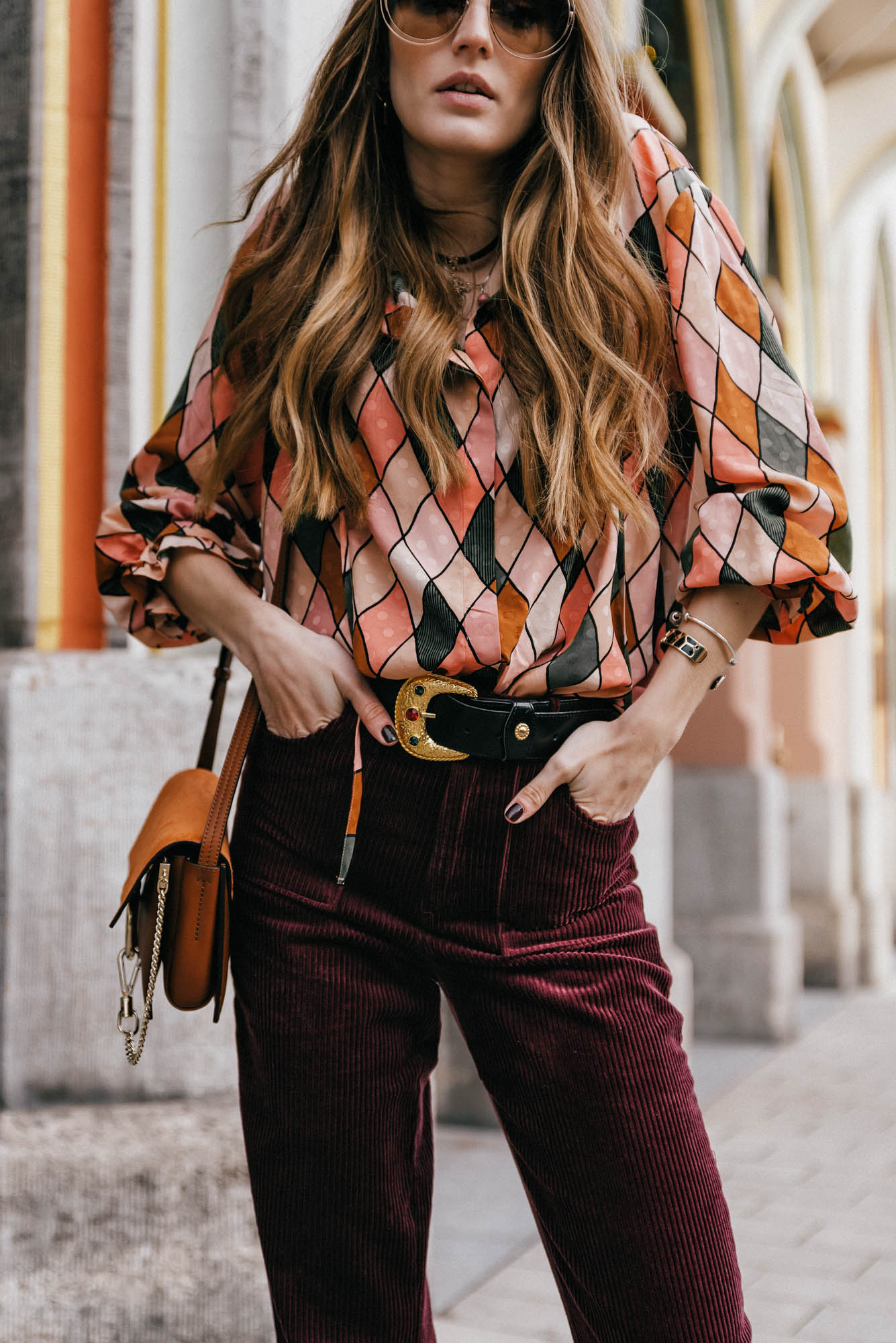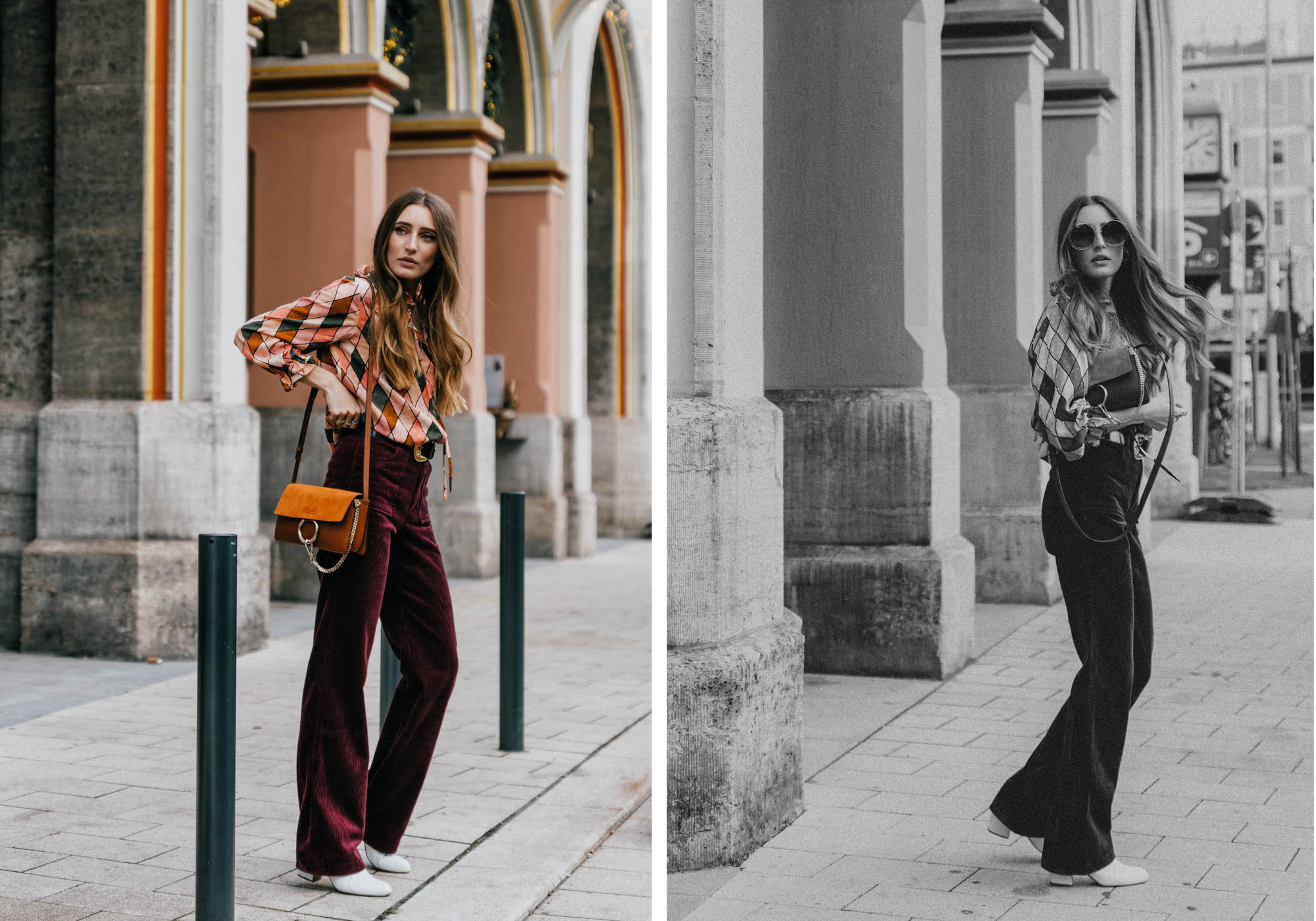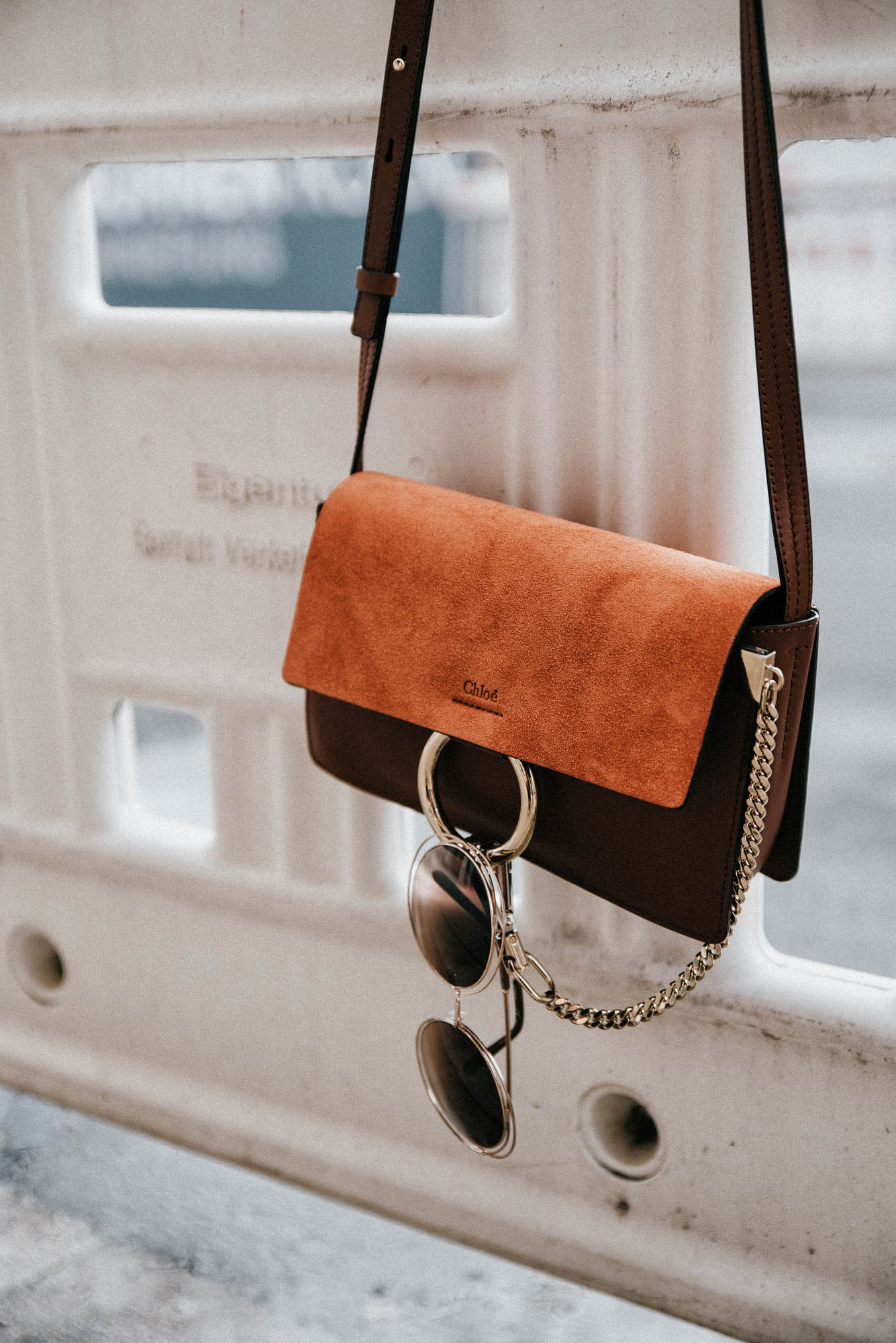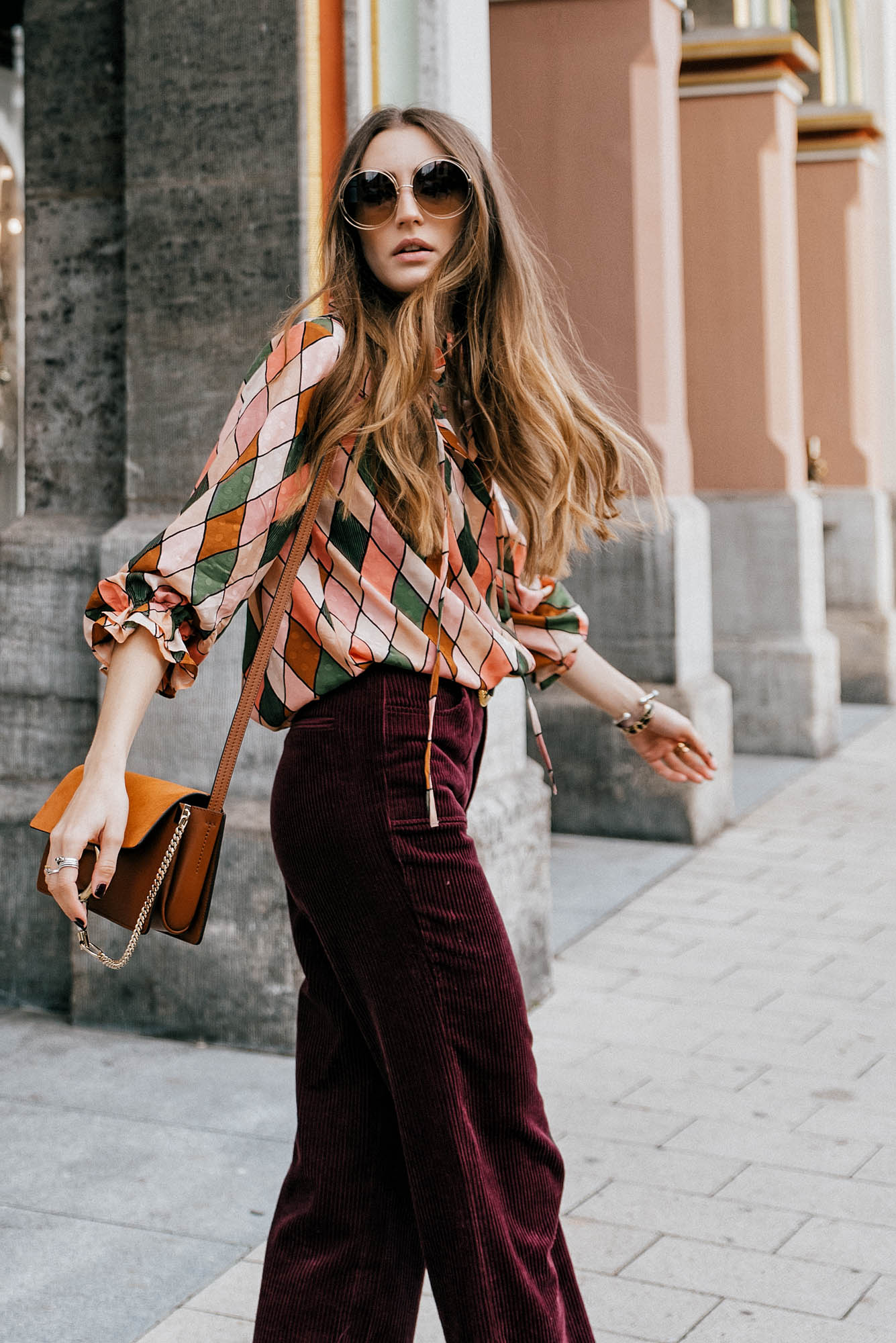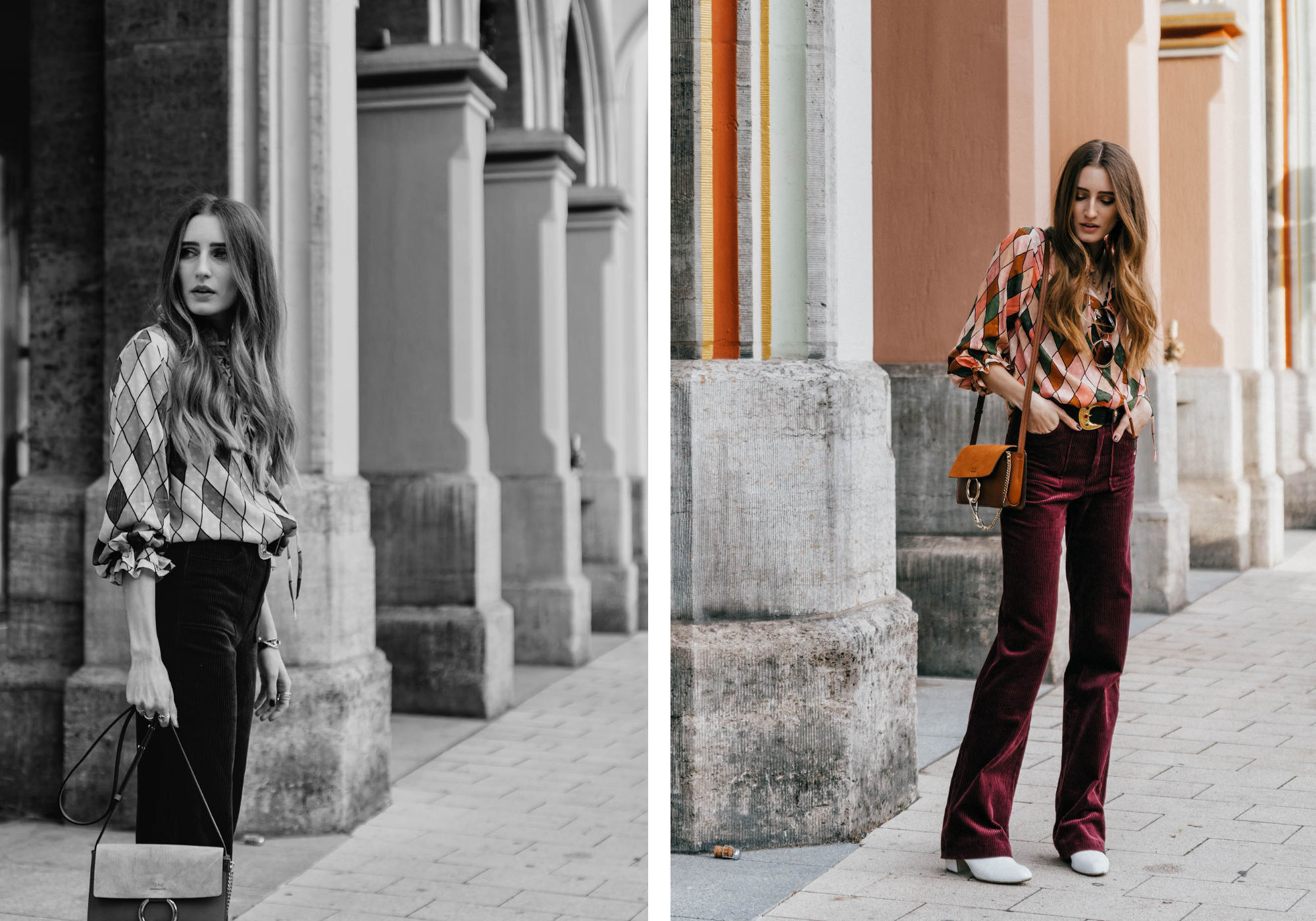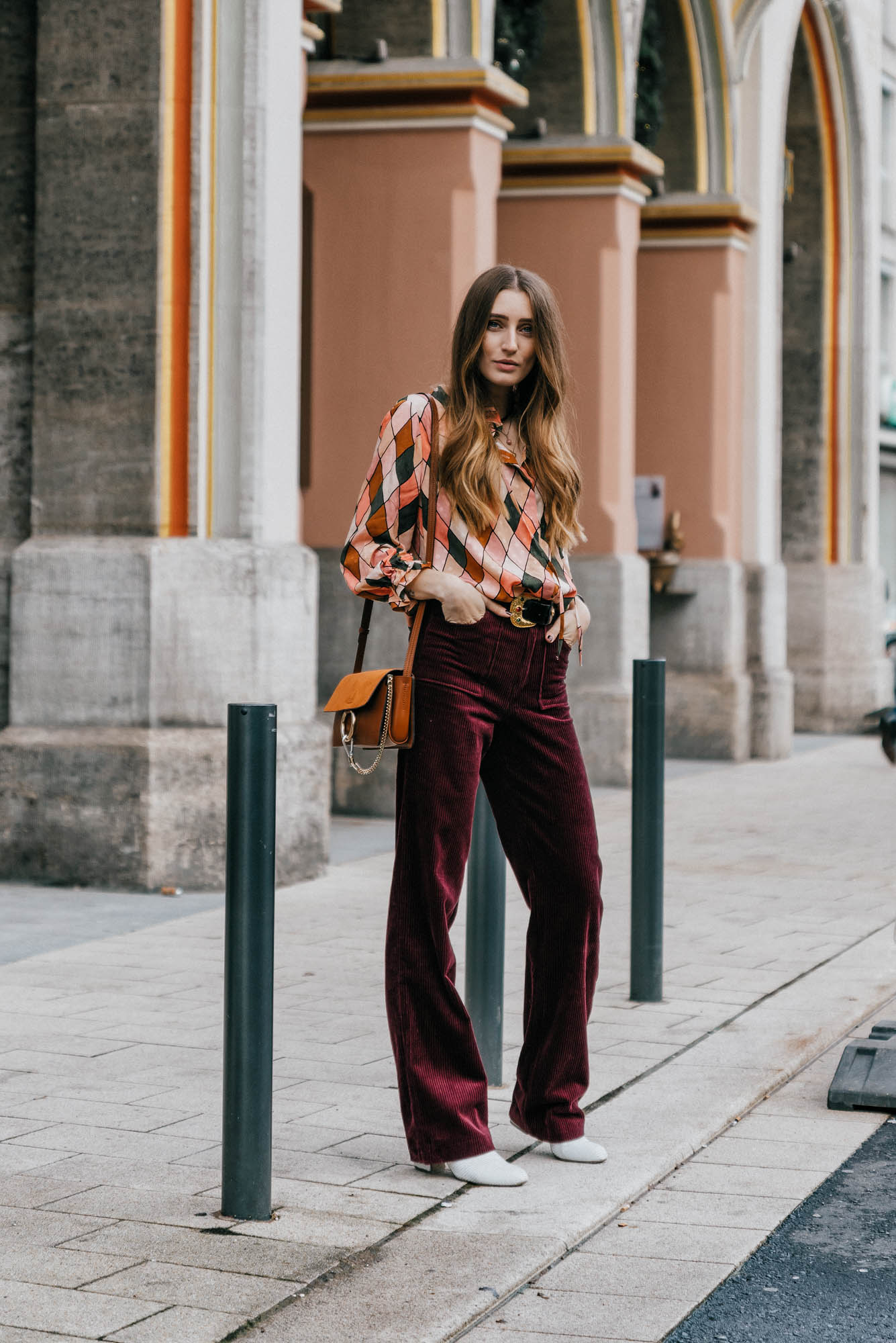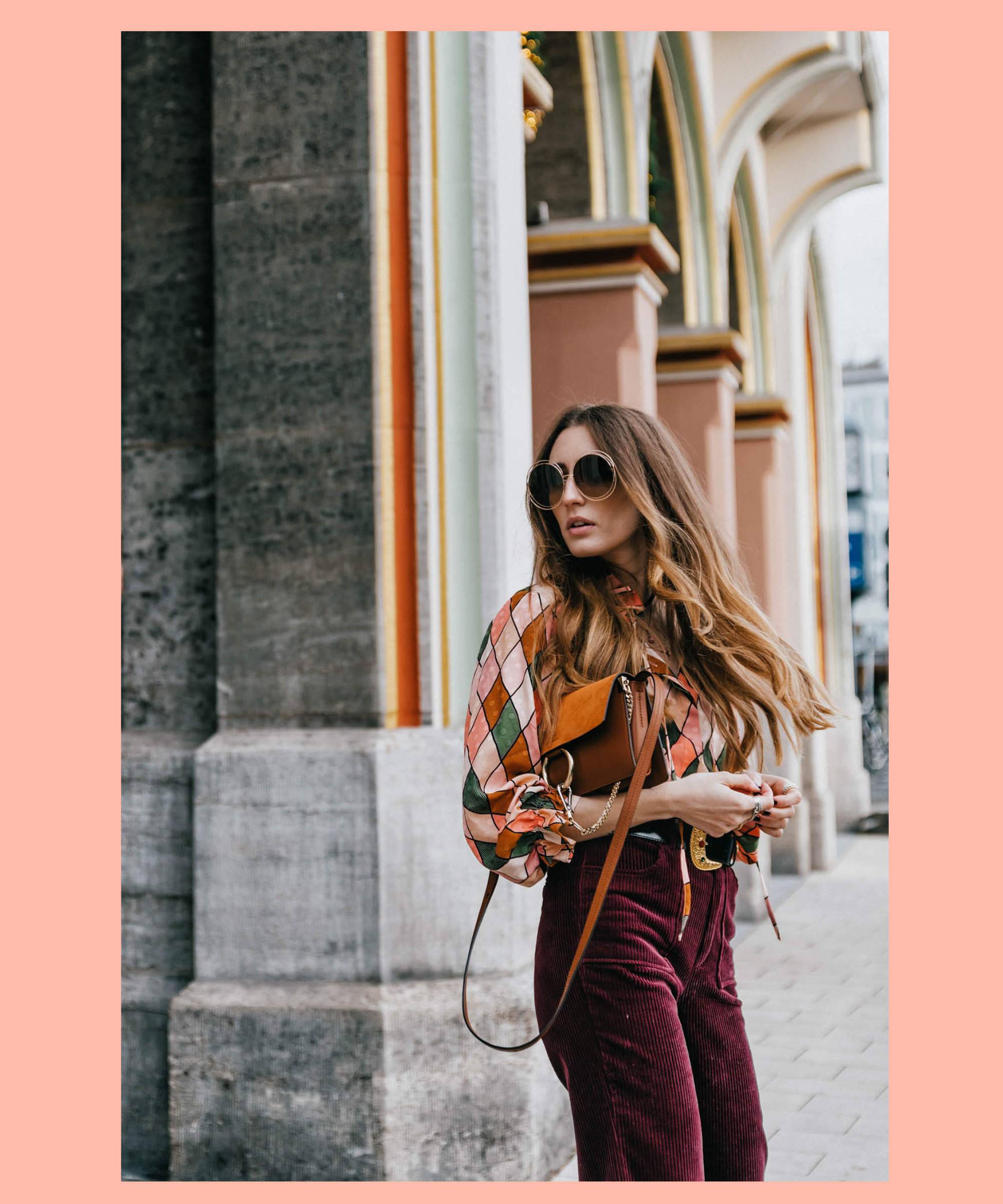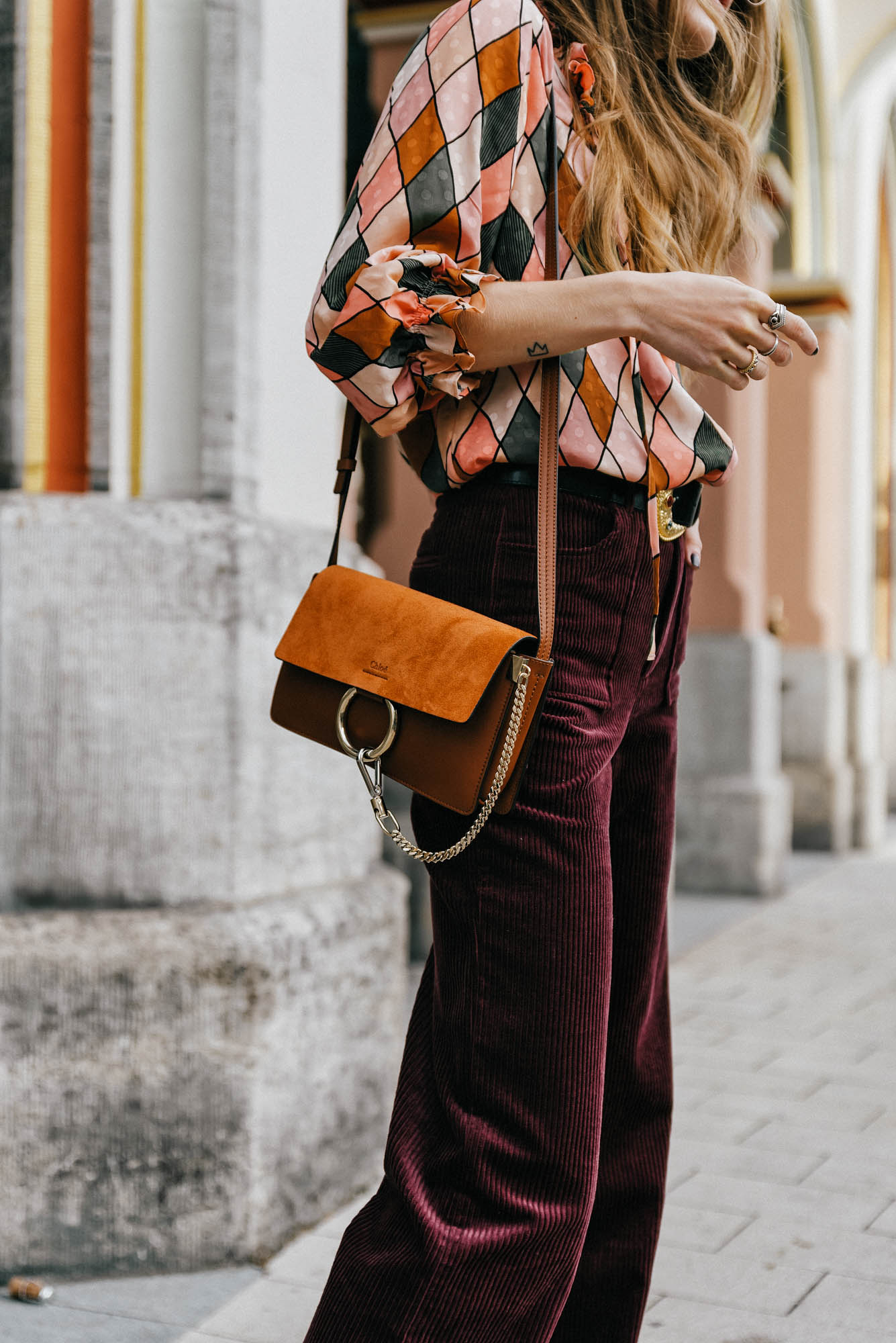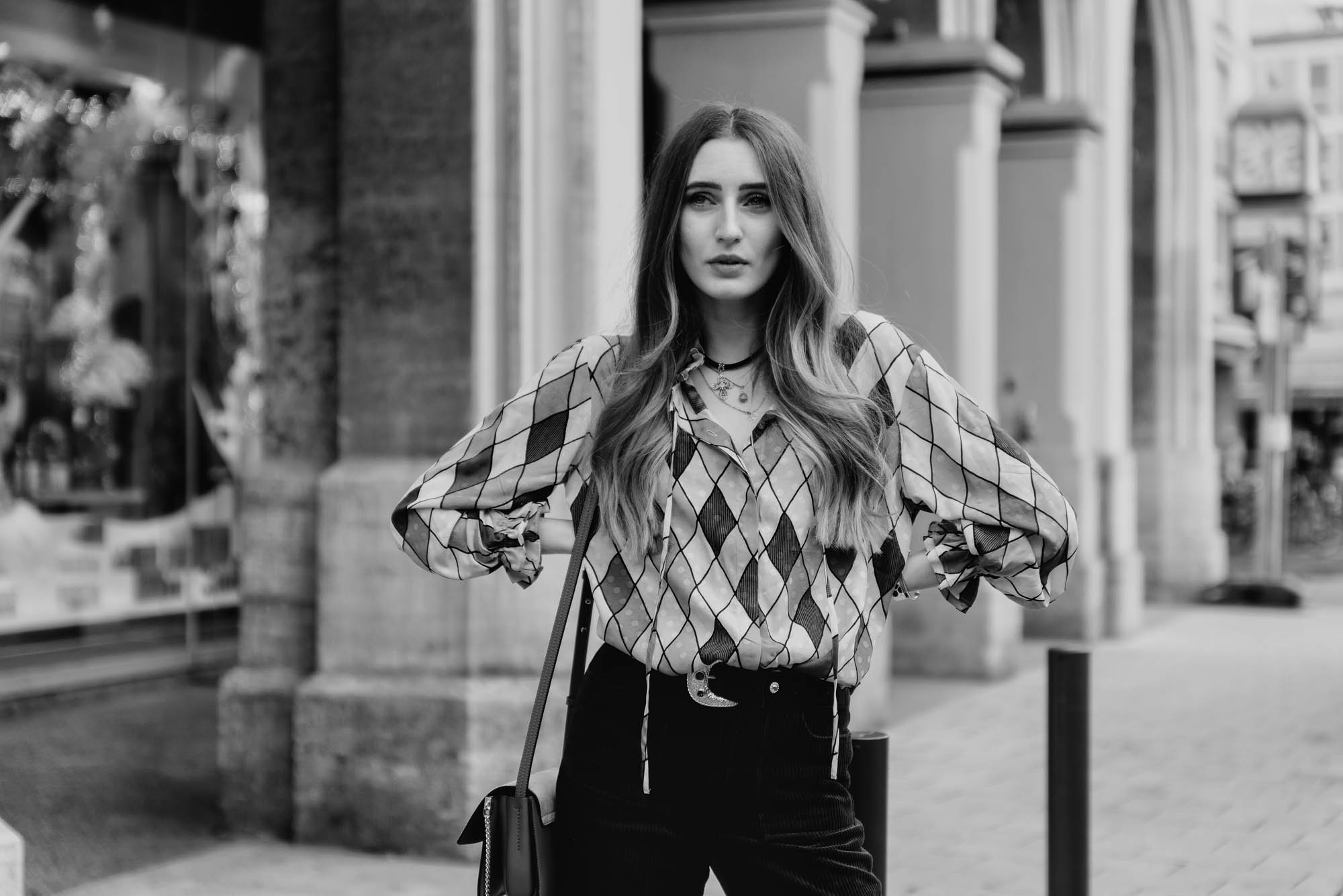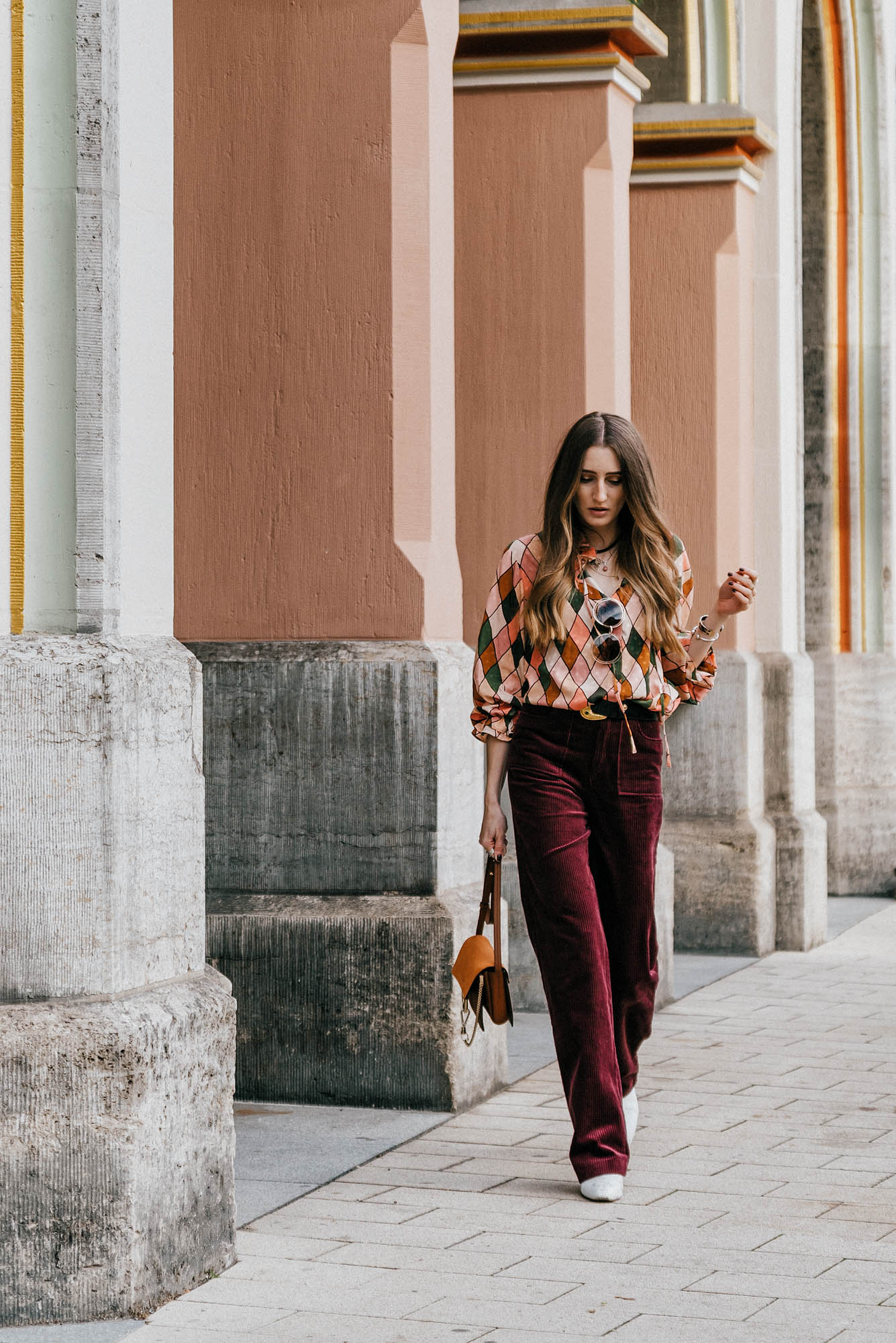 SHOP THIS LOOK
Pants: Zara (here | here)
Bag: Chloé (here | Budget Version)
Blouse: & Other Stories (here | here)
Sunglasses: Chloé (here | Budget Version)
• Dieser Post enthält Affiliate Links | This Posts contains Affiliate Links •
MerkenMerkenMerkenMerken