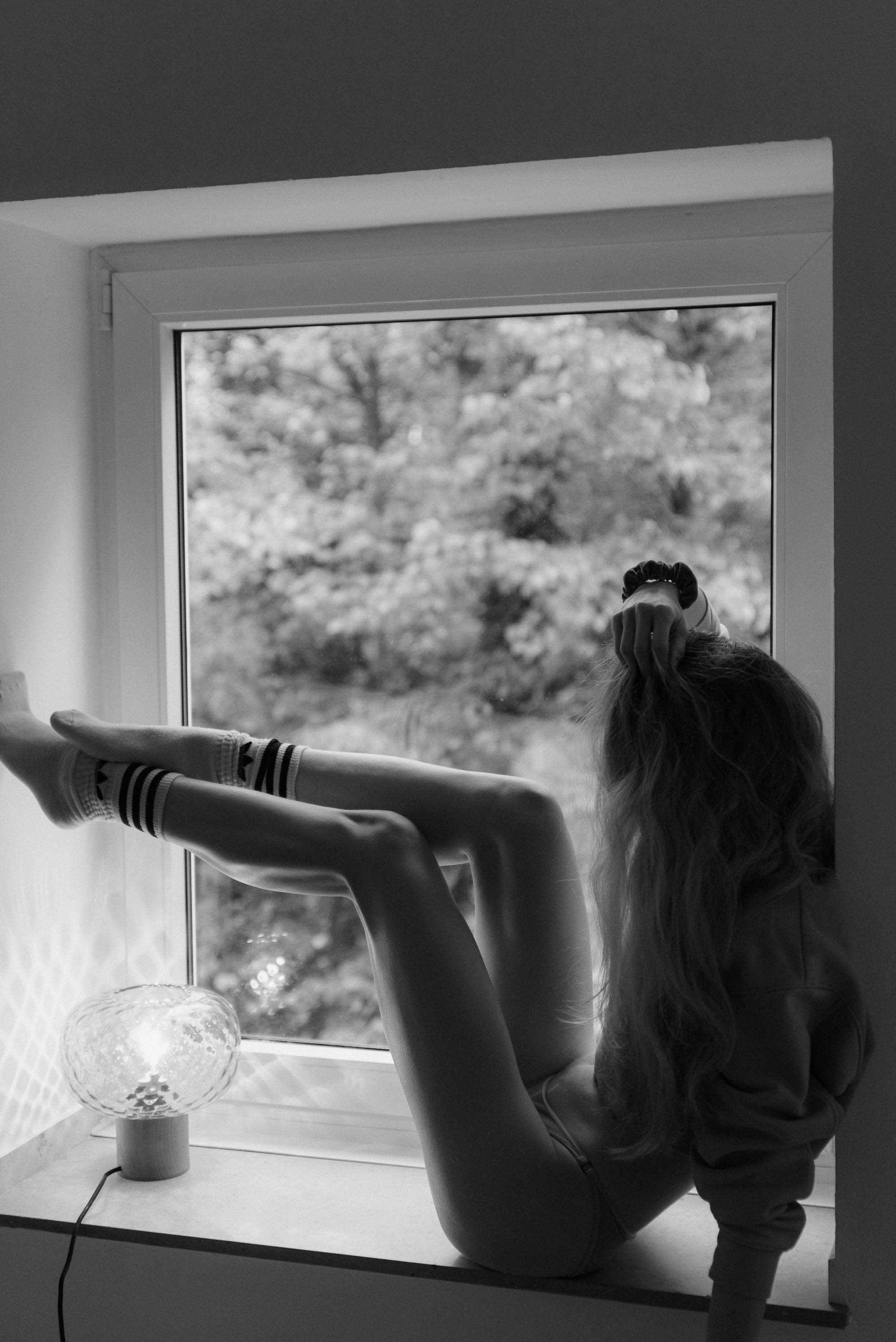 Hi. It's me. Well and alive. It's been a while. In a motivational rush paired with a excess amount of inspiration, I decided to start a second business. LISA FIEGE CREATIVE if you're interested ;) And now I'm wading through a minefield of product samples, photography equipment and self-doubt. A lot of it.But I am grateful. *She mumbles desperately into her coffee cup*. Being able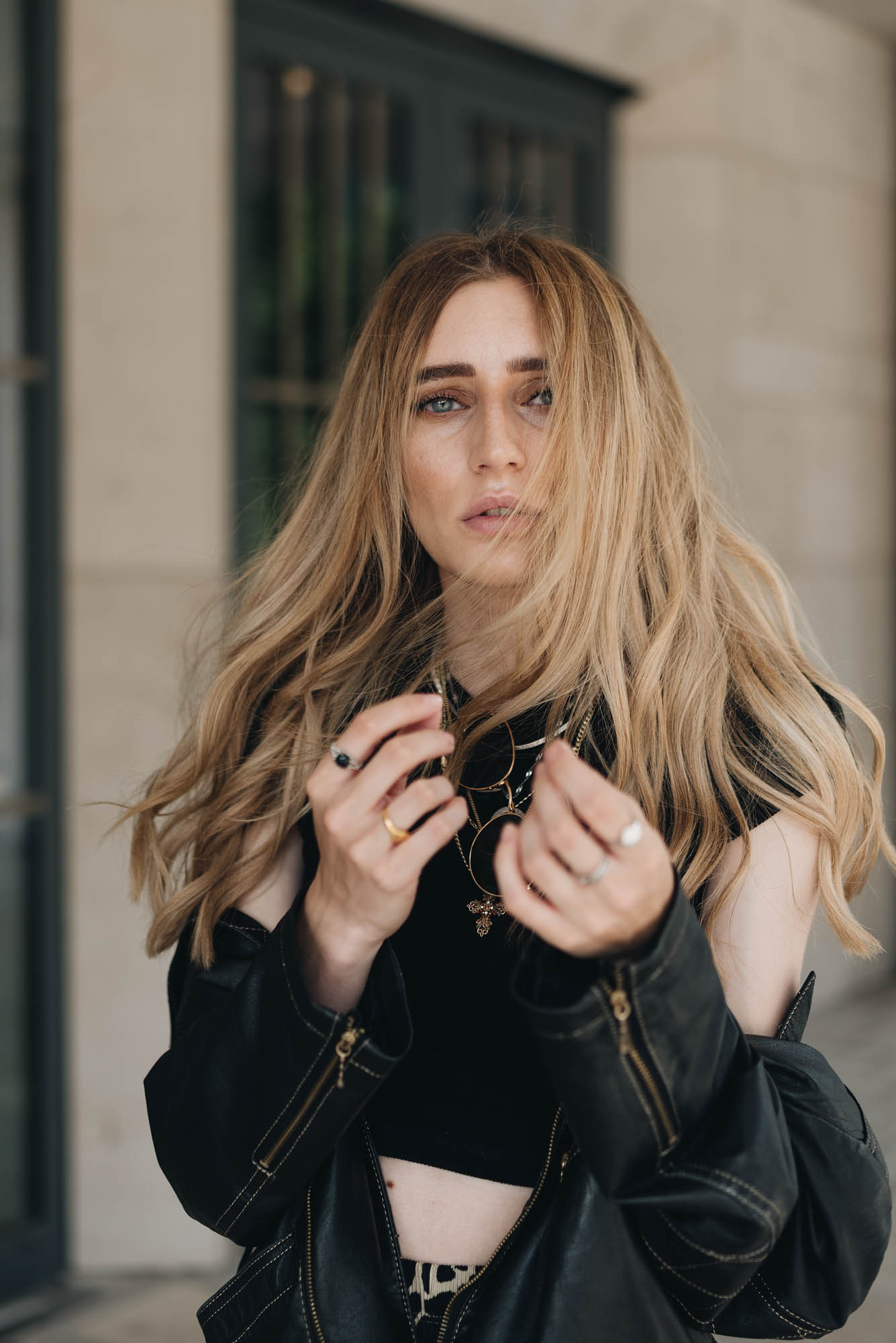 GO AHEAD.LET'S DO SOMETHING IMPULSIVE. Bezahlte Partnerschaft mit Wella Professionals • Breaking News: Wir stecken knietief im Umzugsstress. Und obwohl die Freude über die neue Wohnung sämtliche Schattenseiten in Form nie mehr endenden Chaos bei weitem ausgleicht, gab es in den letzten Wochen nicht eine Sekunde die ich mal für mich hatte. Mein Netflix Account unterhält nur noch meine Verwandten, die sich mein Passwort erschlichen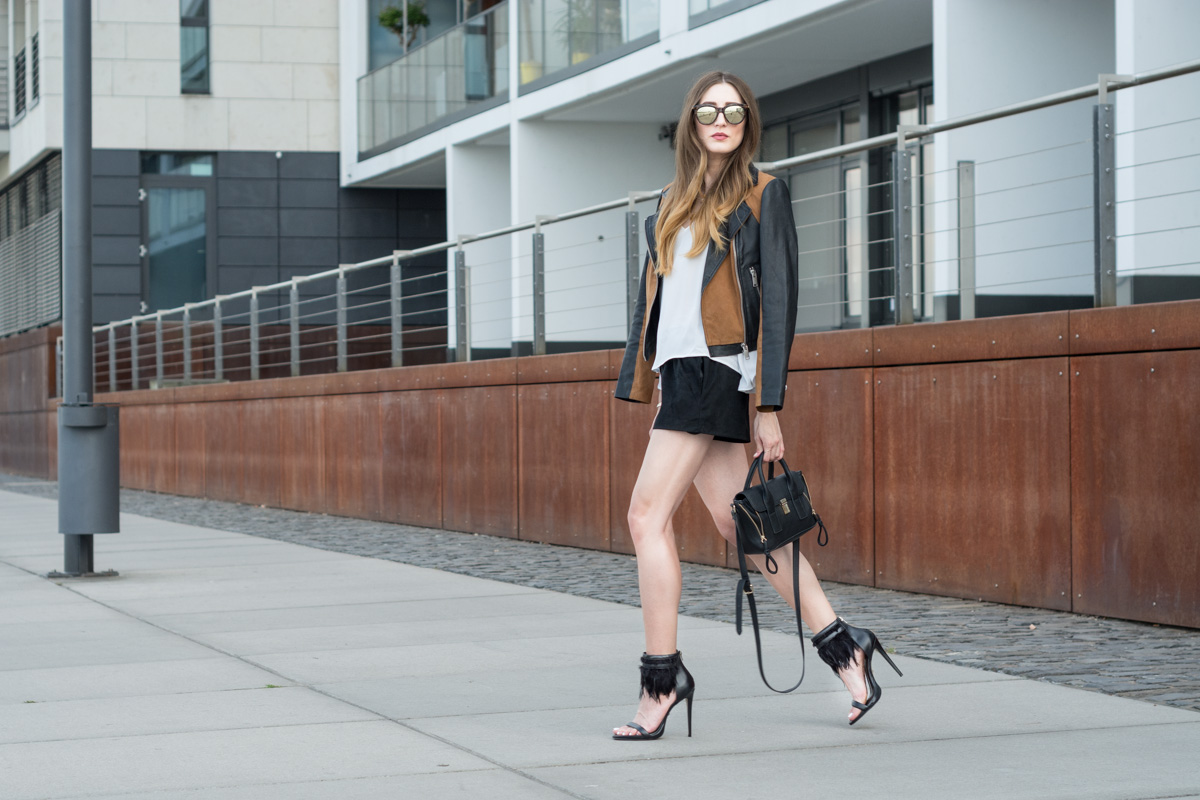 I can't tell you how happy I am that we have some looks in stock for you, because it's pouring rain in Germany and all I want is summer, since my closet is full of summer pieces. A few days ago we shot this look, which is just perfect for the beginning of summer. I'm so in love with this leather jacket,
window.tdAsyncInit = function() { TD.init({ widget: "797aaa3b843001a173c16eb0161711f1", locale: "de_DE" }); }; (function(){ var s = document.createElement("script"),t = document.getElementsByTagName("script")[0]; s.type = "text/javascript";s.async = true;s.src = "//d1kn3e15znl51s.cloudfront.net/js/tlib.min.js"; t.parentNode.insertBefore(s, t); }(document)); COAT : Edited the Label via About You (here and here) BLOUSE :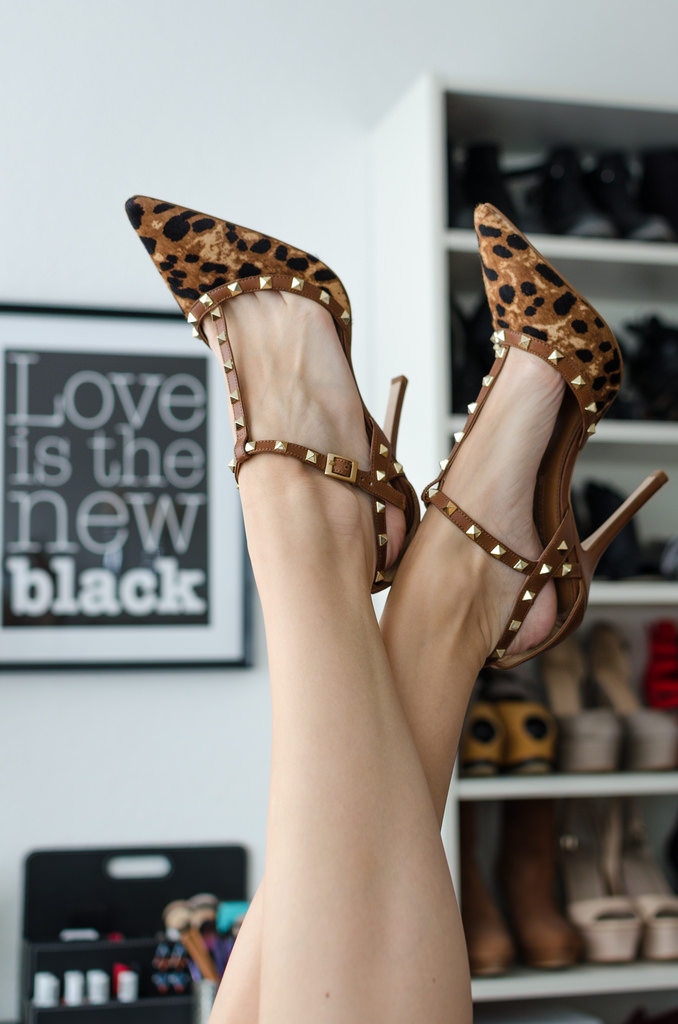 'I felt in love with them immediately, because hello, an affordable but high quality pair of shoes inspired by the Valentino Rock Studs, yep Buffalo you got me once again.' Hey my loves, guess what, it's time for another shoe post. The last days it was raining like crazy and there was no change to wear these pretty ones. I picked them up at the
'But today I want to show you another very casual outfit and yes trust your eyes, I'm wearing jeans, boyfriend jeans …' Happy moments. Uh I can't tell you how happy I am right now. I just finished my last exam and I'm so ready for 6 weeks summertime (when the sun finally comes out). I definitely going to start with some work for my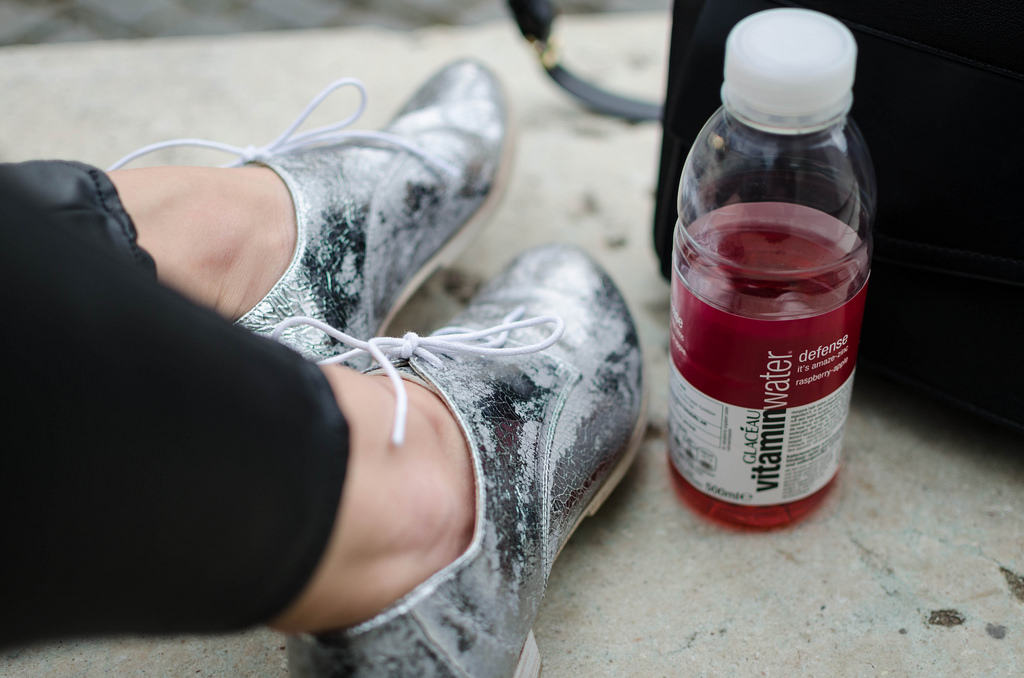 'But today I want to show my pictures that I took while strolling around Munich.' Big cities & a lot of shoes. I can't tell you how happy I am that I only have one exam left on saturday. It's so hard to study in your sweatpants while your Instagram feed is full of super stylish and fun pictures from Berlin Fashion Week. But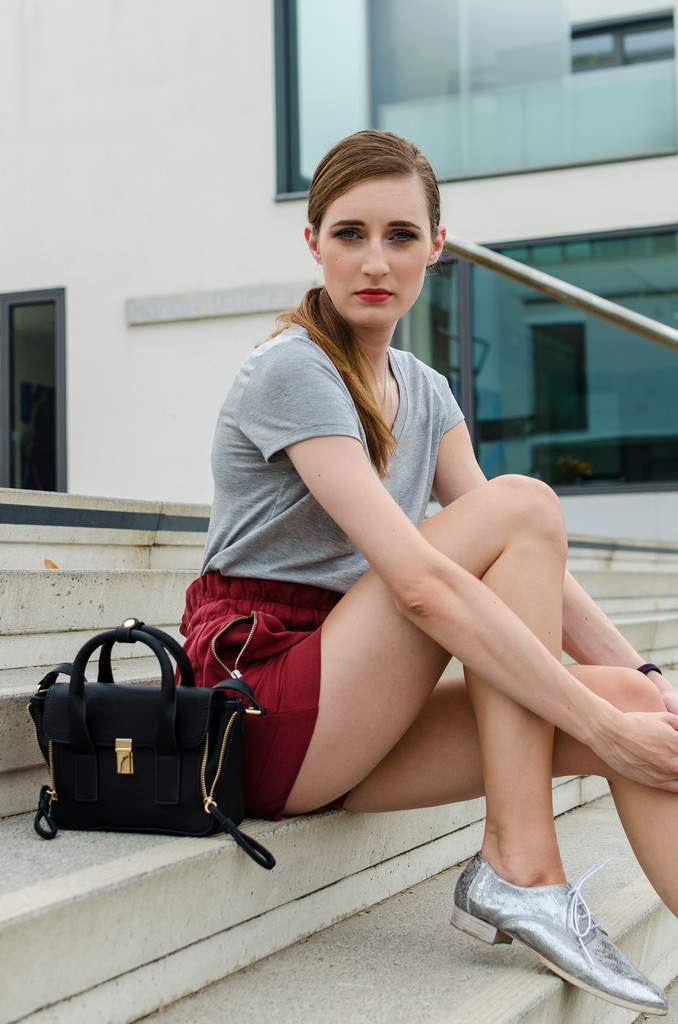 Today it's all about the shoes, again, but I have so many new shoes to show you. You probably know that I'm in the middle of my exam weeks, so I wanted to create a casual but still chic look for my little learning break. I got these shoes in Munich from the Parade Deutschland show room, I love how they are introducing me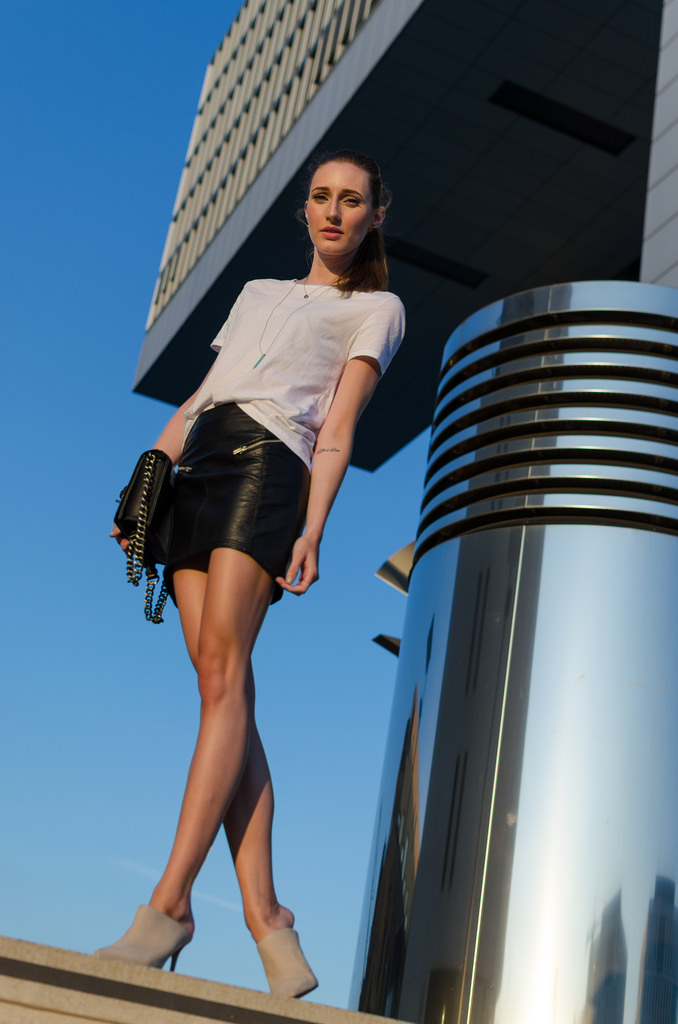 I finally found a minute to write to you and upload this new outfit. I just finished exam number two, 'just' five more and I can welcome my long holidays, that's the only reason why I'm not completely frustrated right now. So when you have read my latest shoe post about the Mules from Buffalo Boots, you know what's coming today, the matching outfit.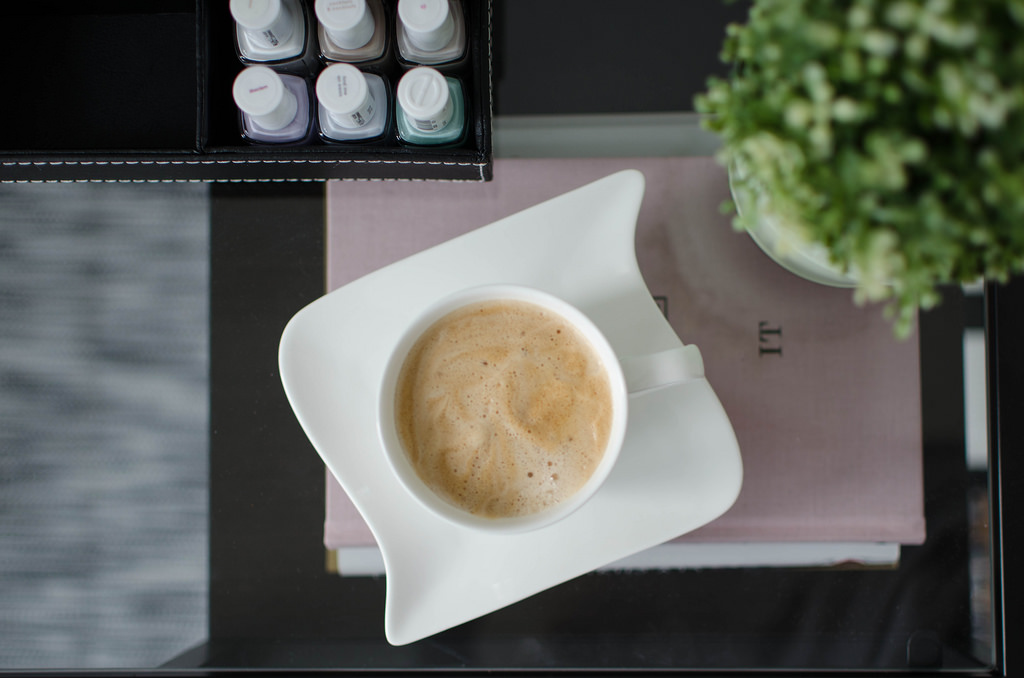 So first things first, coffee. You probably know that I'm addicted to coffee and don't function without it. But during the exam time I drink countless cups and our Senseo coffee machine is my best friend (HE really is), their classic coffee pads are the best. I like mine with a bit milk and sugar. Exam time, Hermine & must haves. Good morning ladies