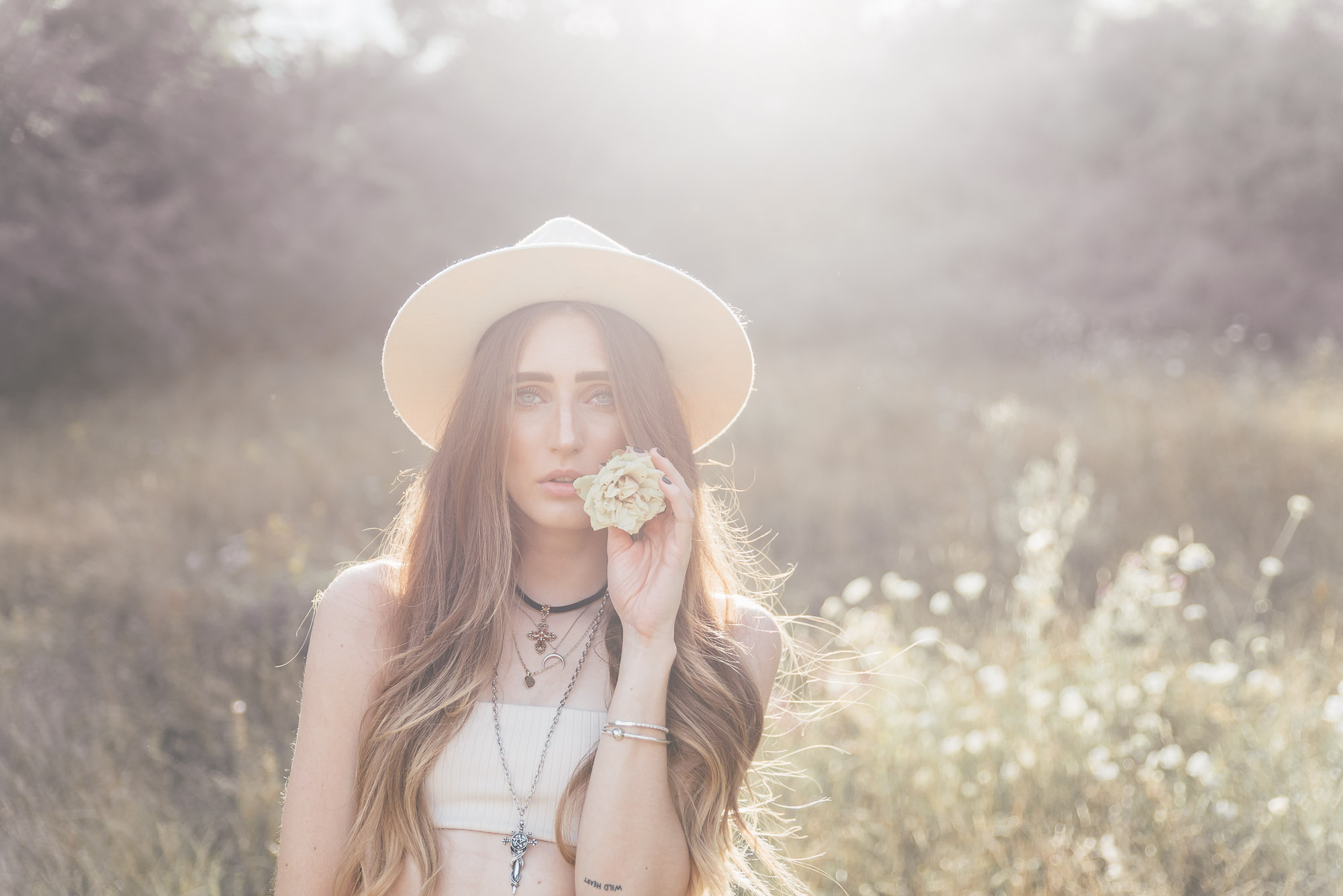 Even though my whole being and thinking is focused on aesthetics, blame it one my imagination and creative mind, it's the scent that brings back certain memories and emotions. I have a special relationship to this years summer. This is caused by the Burberry Blush scent, a new fruity and feminine Eau de Perfume from the My Burberry collection. We haven't planned any vacations for this summer. Which is probably the reason why we spend almost every weekend back at home in my parents garden. When I read that the Burberry Blush perfume was inspired by an english garden, I immediately could imagine what kind of emotions are behind this scent.
… notes of glazed pomegranate, vibrant lemon & rose petal combine with crisp apple & jasmine for an intensely feminine scent. – Burberry
I grew up in a big garden with lots of wild flowers and fruit trees. Luckily my parents kept this kind of charm over the years. Rose petals and apple are some of the main components of the Burberry Blush, so we decided to shoot this editorial in my parents garden. Since the rose collection of my mom's garden is endless.
Smell of you baby, my senses, my senses be praised. – The Rolling Stones
Obwohl mein ganzes Wesen doch sehr auf Ästhetik ausgelegt ist, sind es doch meist die Düfte, die einen an einen ganz bestimmten Ort oder Moment zurückversetzen. Denn so haben sich auch diesem Sommer ganz bestimmte Momente in mein Gedächtnis eingeprägt. Hervorgerufen werden diese von dem Burberry Blush Duft. Ein neues fruchtiges und feminines Eau de Parfum aus der My Burberry Duftserie. Wir  hatten für diesen Sommer keinen Urlaub geplant, weshalb es uns fast jedes Wochenende in die Heimat, um genau zu sein in den Garten meiner Eltern verschlagen hat. Als ich gelesen habe, dass das Burberry Blush Parfum von einem englischen Garten inspiriert wurde, konnte ich mir also genau die Emotionen hinter diesem Duft vorstellen.
…. vereint Noten von glasiertem Granatapfel, Zitrone & Rosenblütenblättern mit dem Duft eines knackigen Apfels & Jasmin. – Burberry
Ich habe das Glück in einem großen Garten voller Wildblumen und Obstbäume aufgewachsen zu sein (keine Macht den gepflegten Vorgärten). Diesen besonderen Charme haben meine Eltern glücklicherweise immer beibehalten. Da Rosenblütenblätter und Äpfel einige der Duftkomponenten darstellen, war für uns sofort klar, dass wir diese Reihe im Garten meiner Eltern fotografieren. Denn die Rosenvielfalt des Garten  meiner Mama ist unerschöpflich.
Auch die zwei weiteren Düfte der My Burberry Kollektion, My Burberry EdP und My Burberry Black, kamen in den vergangenen Wochen immer wieder zum Einsatz. Den das Trio bietet wirklich für jede Stimmung den richtigen Duft.
Für Glamour.de habe ich übrigens noch ein kleines Interview rund um Düfte, meinen Stil und die My Burberry Parfums gegeben. Wer also erfahren möchte, was mich erröten lässt, hier lang 😉
My Burberry Perfumes
IN COLLABORATION WITH BURBERRY | • WERBUNG / AD •
MerkenMerken
MerkenMerken
MerkenMerken
MerkenMerken
MerkenMerken
MerkenMerkenMerkenMerken
MerkenMerken
MerkenMerken
MerkenMerken
MerkenMerken
MerkenMerkenMerkenMerken
MerkenMerken