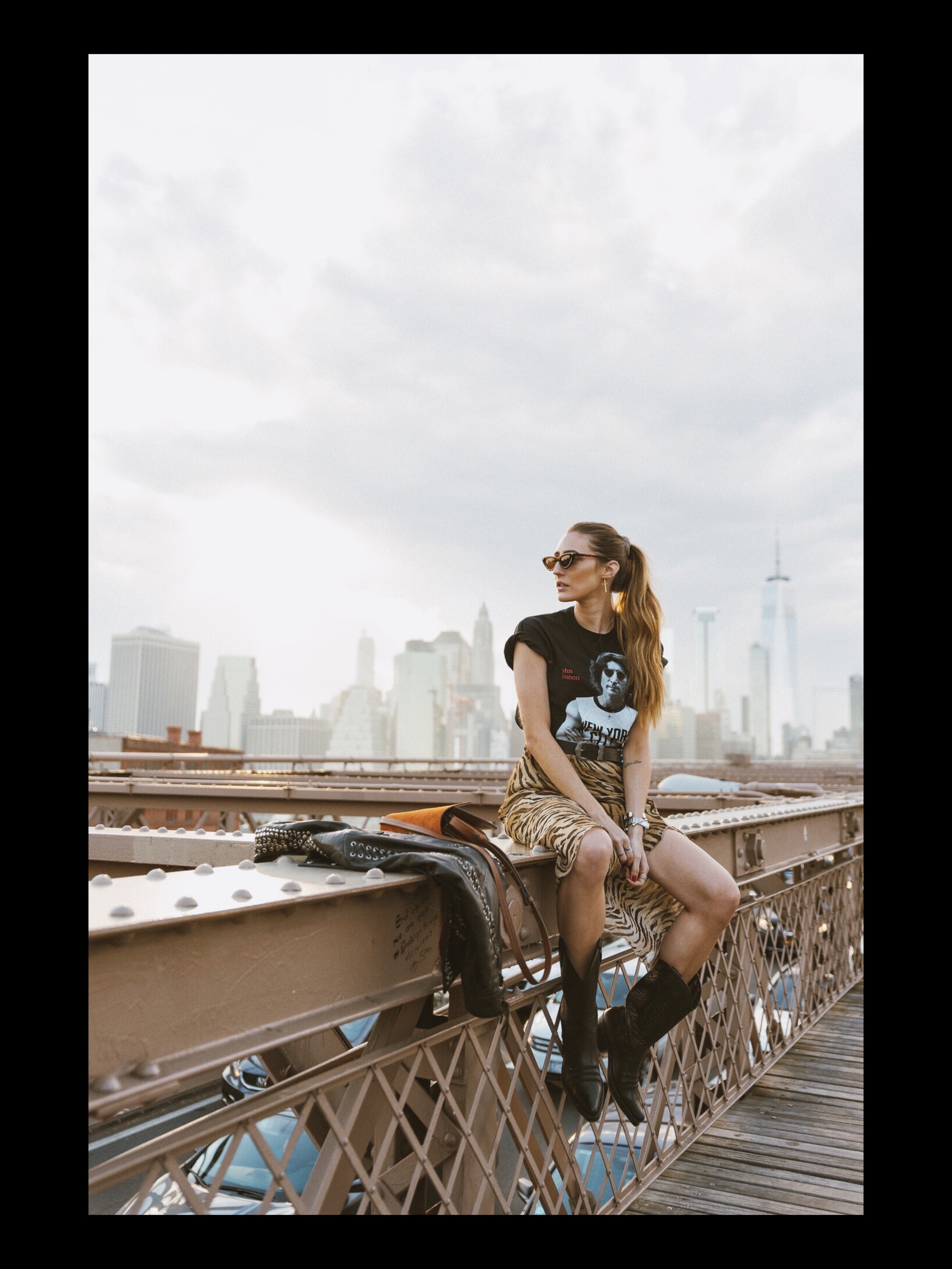 You may say I'm a dreamer,
but I'm not the only one.
Somewhere between elbow strokes of tourists and the moment you can't believe you're in this very place. The story of New York, but nowhere is that 'I'm really here'-feeling as strong as when entering the Brooklyn Bridge.
Arriving unspectacularly in a Subway Station in Brooklyn and feeling like landed somewhere in nowhere, you find your way to the equally unspectacular staircase to the Brooklyn Bridge, hidden behind a typical pretzel car of course. What follows after a few steps, however, is more likely to be indescribably classified.
Since the view of the Manhattan skyline from the Brooklyn Bridge is hard to put into words, we have the right visual support material for you 😉 Of course, at the end of the day it is the purest tourist business, but in view of the impressions, it's easy to accept.
Another New York phenomenon, already at our first visit two years ago, I had a breakthrough moment on my search for my personal style. No other city is so inspiring and open-minded. Believe me, even in a Leopard Skirt, studded Leather Jacket and Cowboy Boots you don't get suspicious looks. By the way everything is vintage, because my love for second hand treasures also had its beginnings in New York.
---
I'M WEARING
Vintage Leopard Skirt, Kentucky's Western Cowboy Boots, Chloé Bag,
Vintage Leather Jacket, Vintage T-Shirt, Zara Sunglasses
*Affiliate Links
---
Irgendwo zwischen Ellenbogen Schlägen von Touristen und dem Moment in dem man es nicht glauben kann, dass man gerade an genau diesem Ort ist. Dies trifft wohl auf gesamt New York zu, doch nirgends ist das 'ich bin wirklich hier'-Gefühl so stark wie beim Betreten der Brooklyn Bridge.
Ganz unspektakulär in der Subway Station in Brooklyn angekommen und gefühlt irgendwo im Nirgendwo gelandet, sucht man sich seinen Weg zum ebenso unspektakulären Treppenaufgang zur Brooklyn Bridge, versteckt hinter einem typischen Brezelwagen versteht sich. Was jedoch nach wenigen Stufen folgt, ist wohl eher in die Kategorie unbeschreiblich einzuordnen.
Da sich der Ausblick von der Brooklyn Bridge auf die Skyline von Manhatten nur schwer in Worte fassen lässt, haben wir praktischer Weise das passende Bildmaterial zur visuellen Unterstützung 😉 Klar, letztendlich ist es das reinste Touristen-Geschiebe, aber das nimmt man angesichts der Eindrücke gerne in Kauf.
Auch ein weiteres New York Phänomen, bereits bei unserem ersten Besuch vor zwei Jahren, hat es auf der Suche nach meinem persönlichen Stil auf einmal Klick gemacht. Keine Stadt ist so inspirierend und aufgeschlossen. Glaubt mir, selbst in Leo-Rock, Nieten Lederjacke und Cowboy Boots kassiert man hier keine argwöhnischen Blicke. Übrigens alles Vintage, denn meine Liebe zu Second Hand Schätzen hatte ebenfalls in New York seine Anfänge.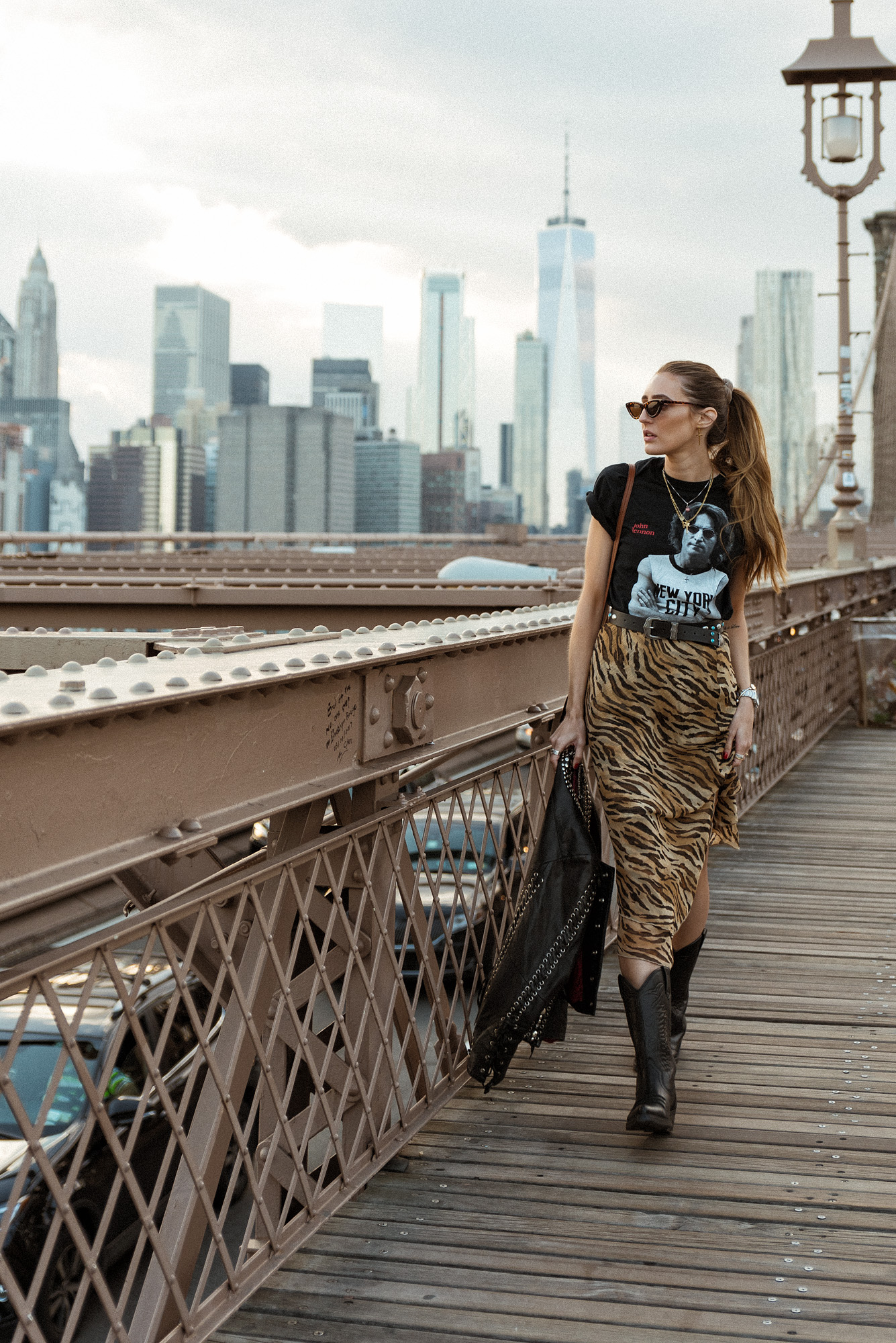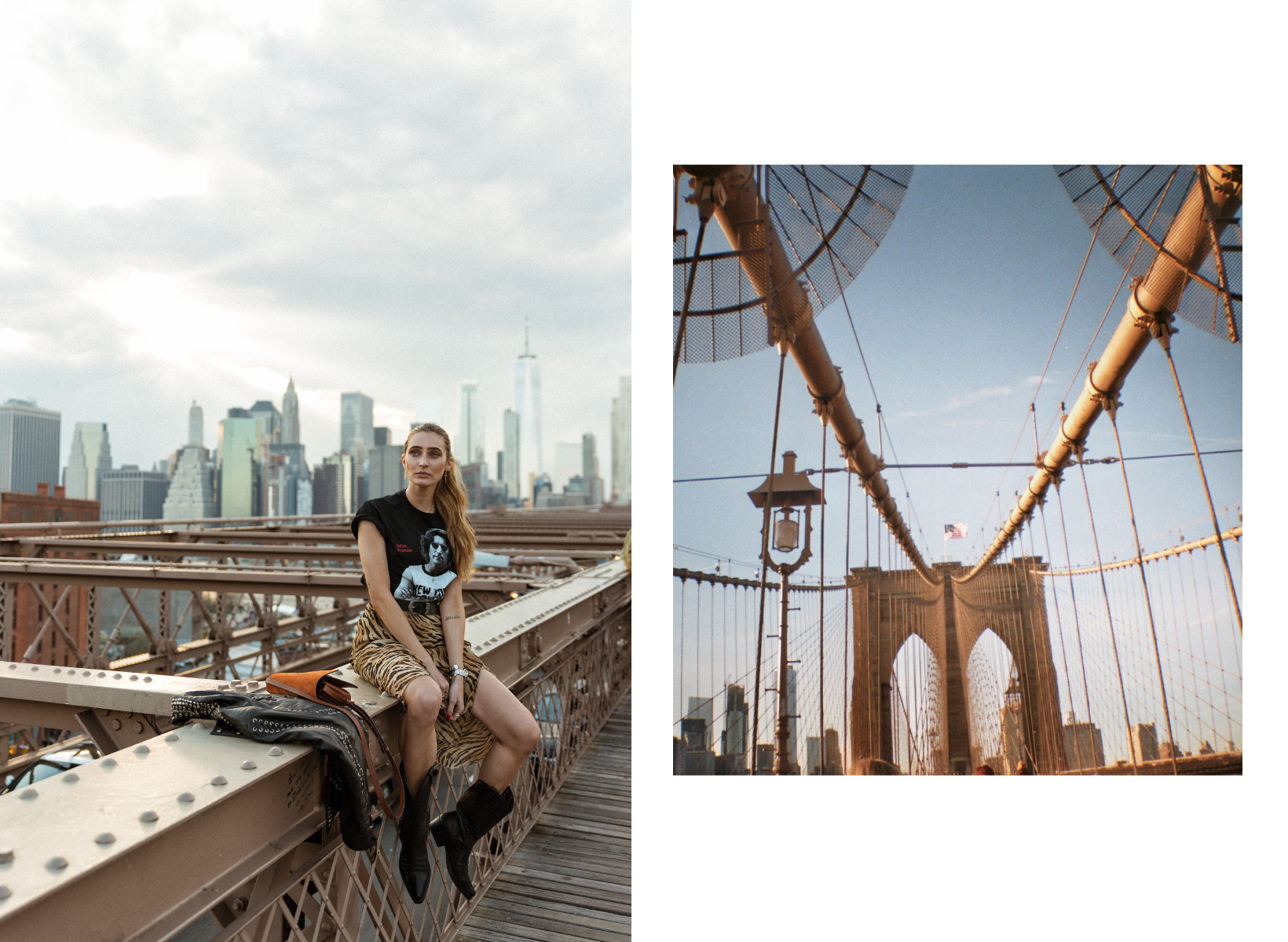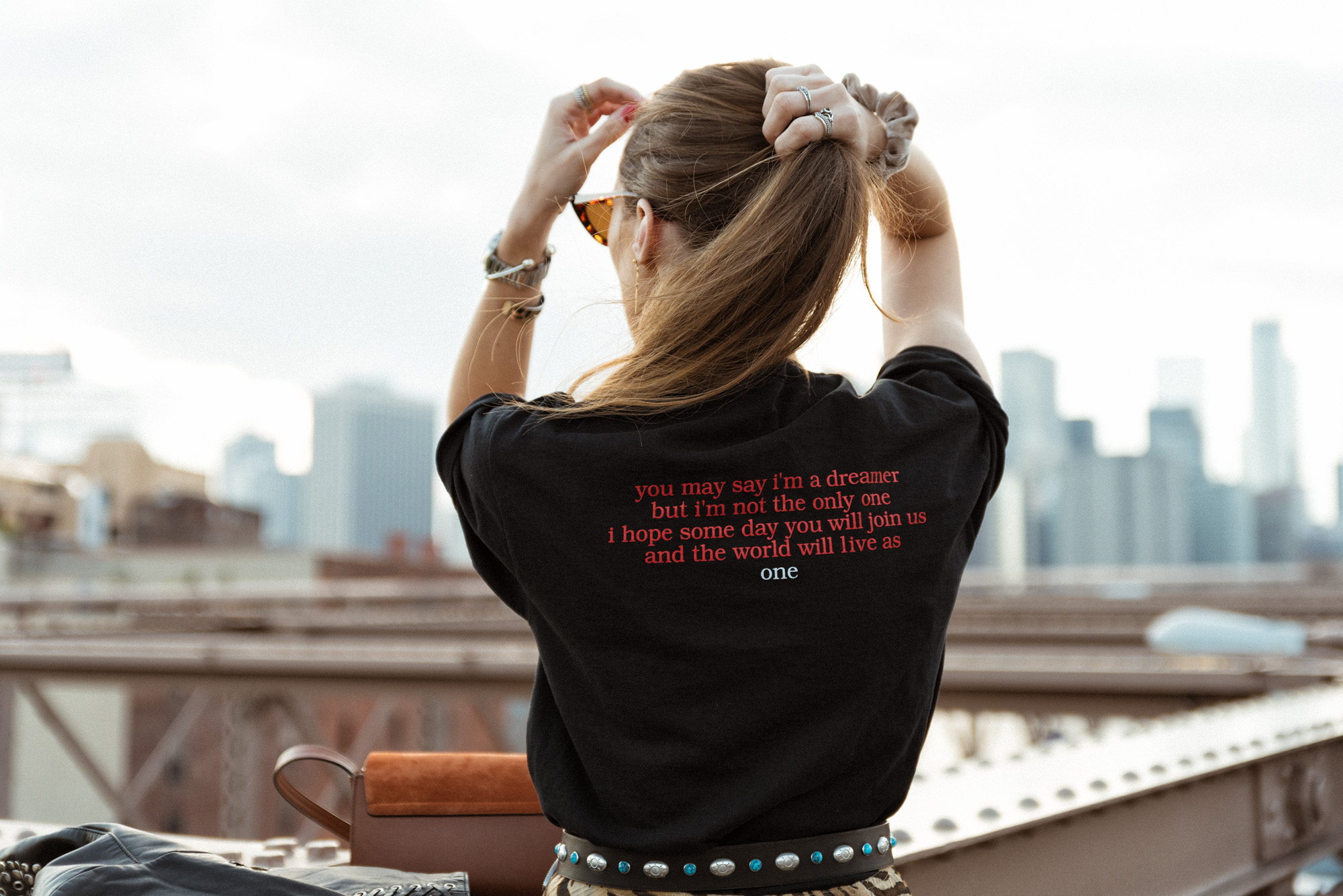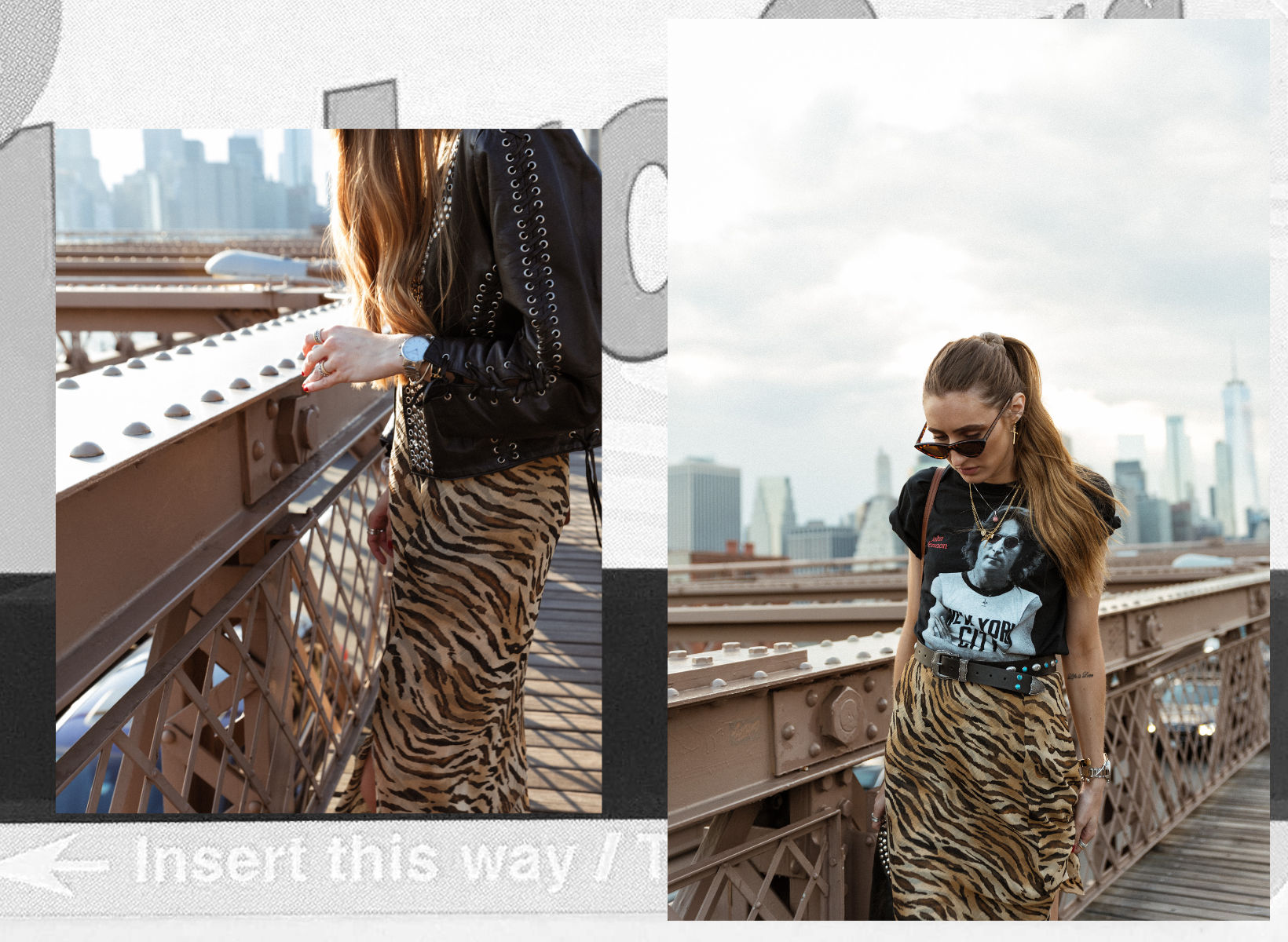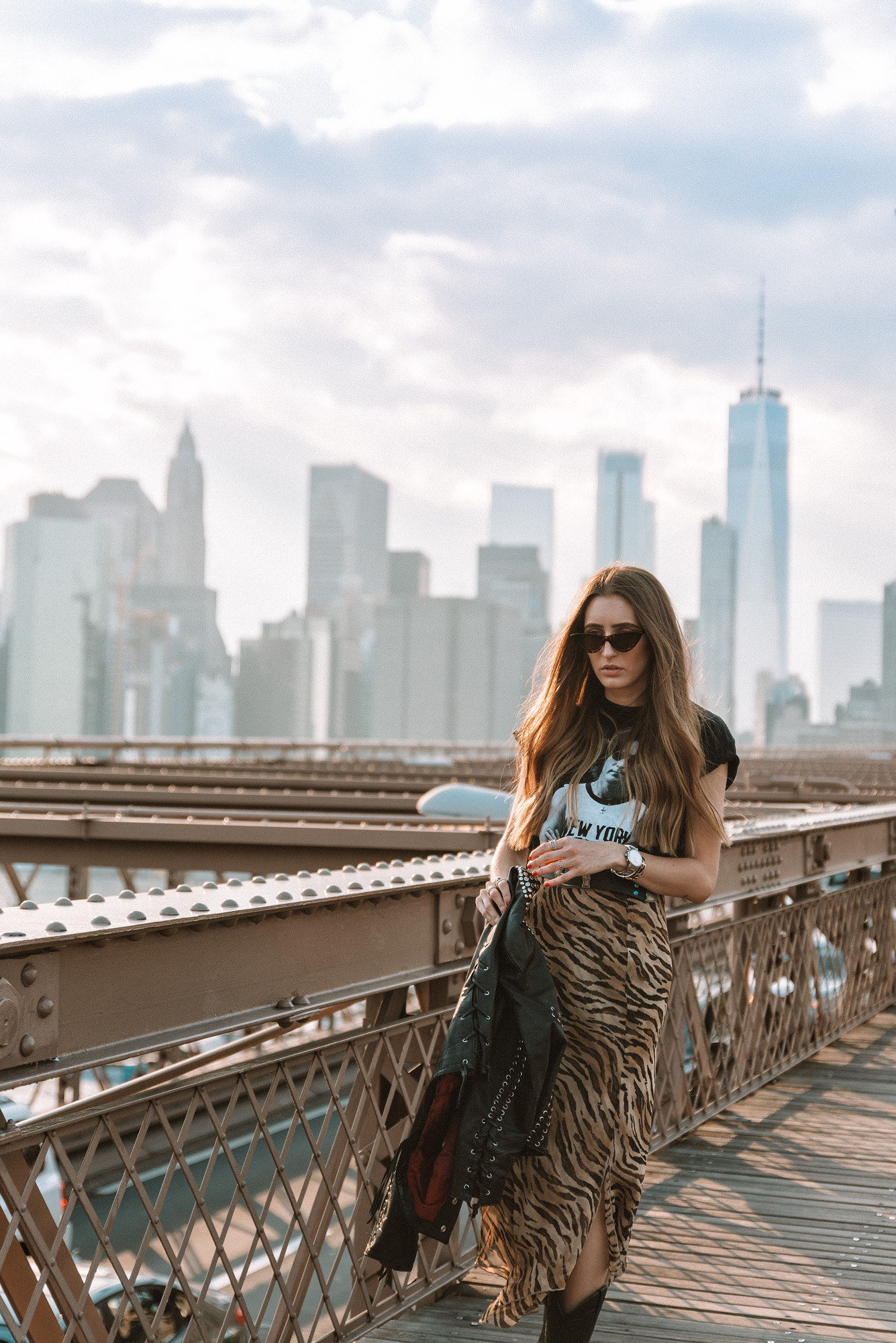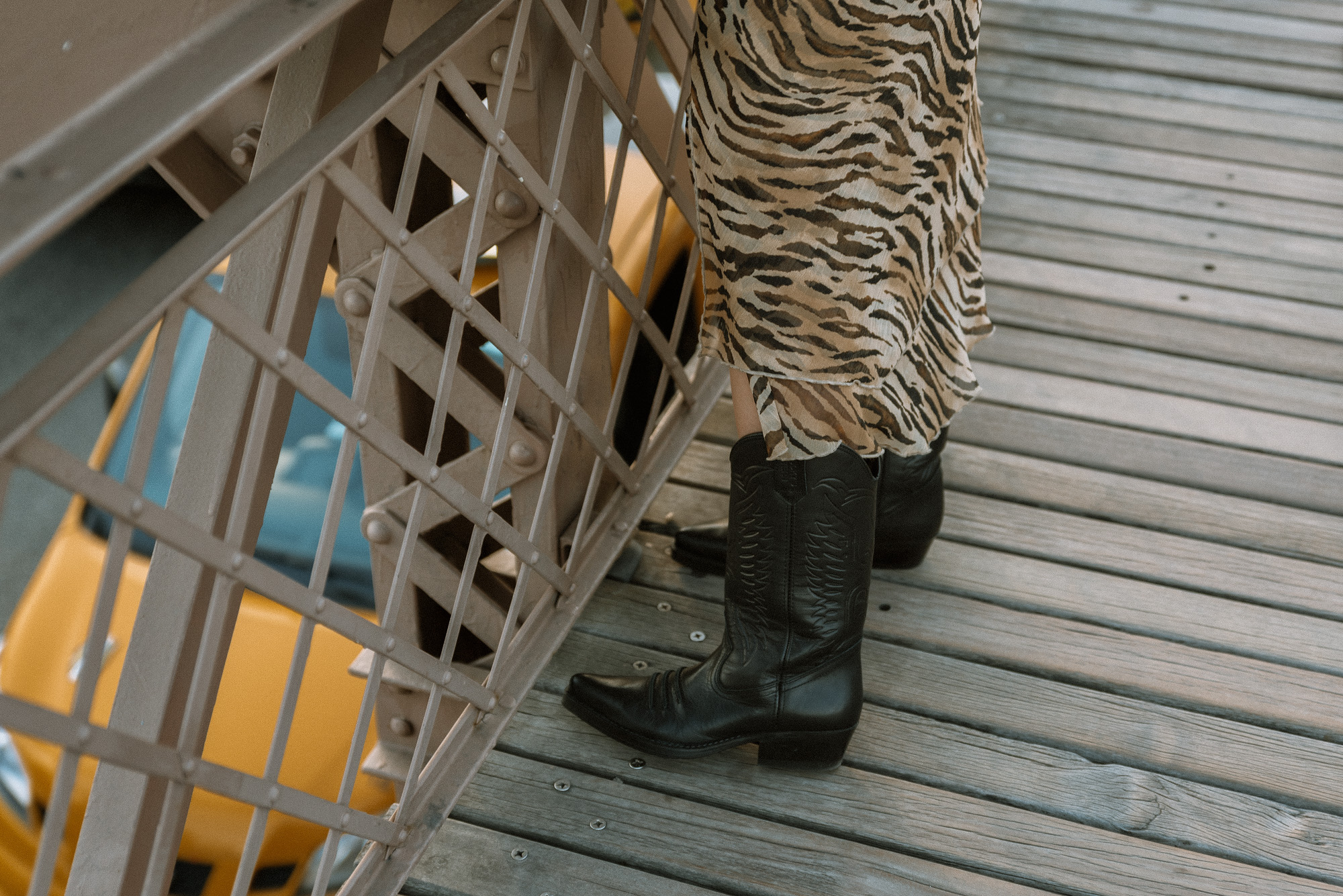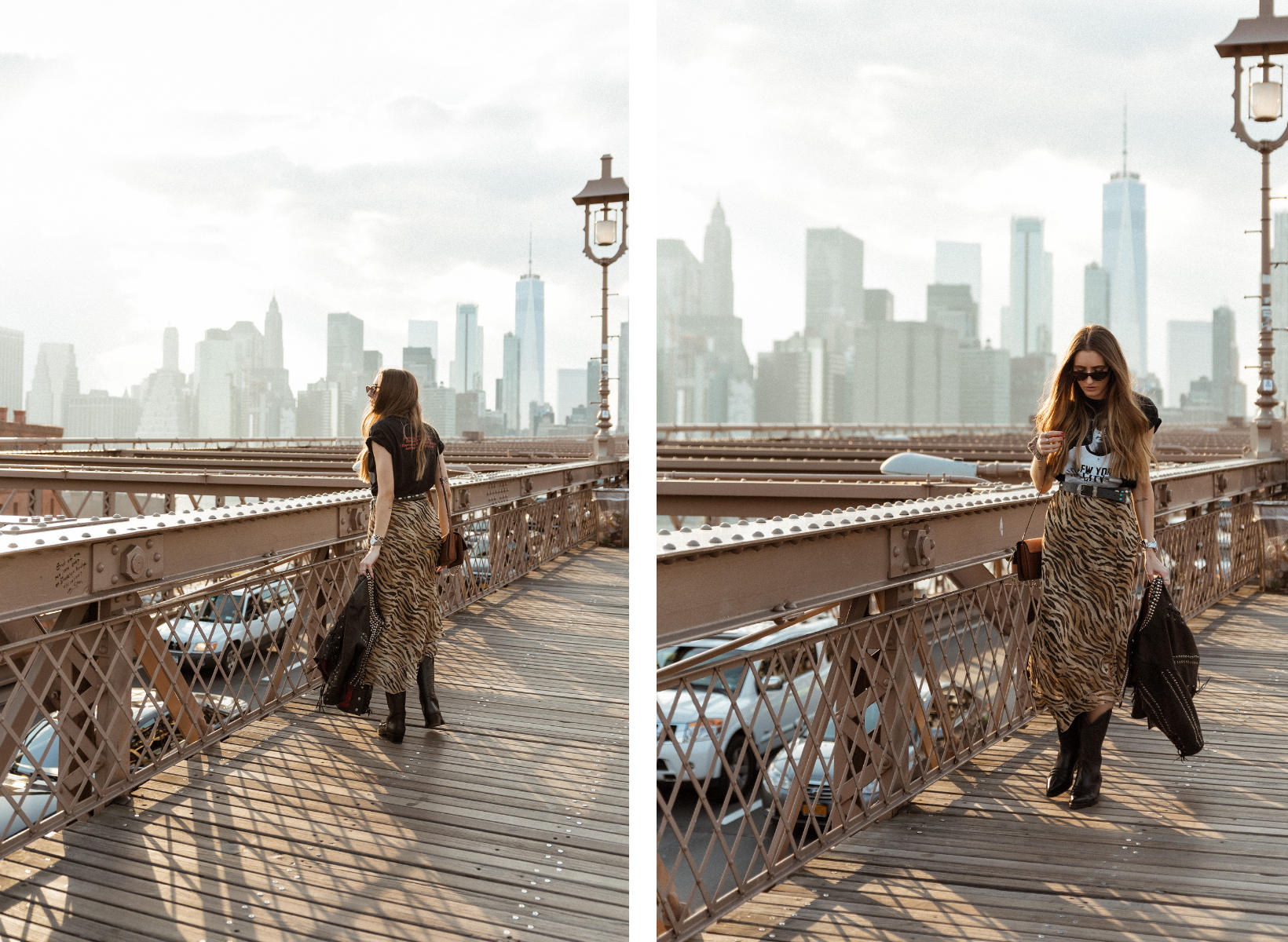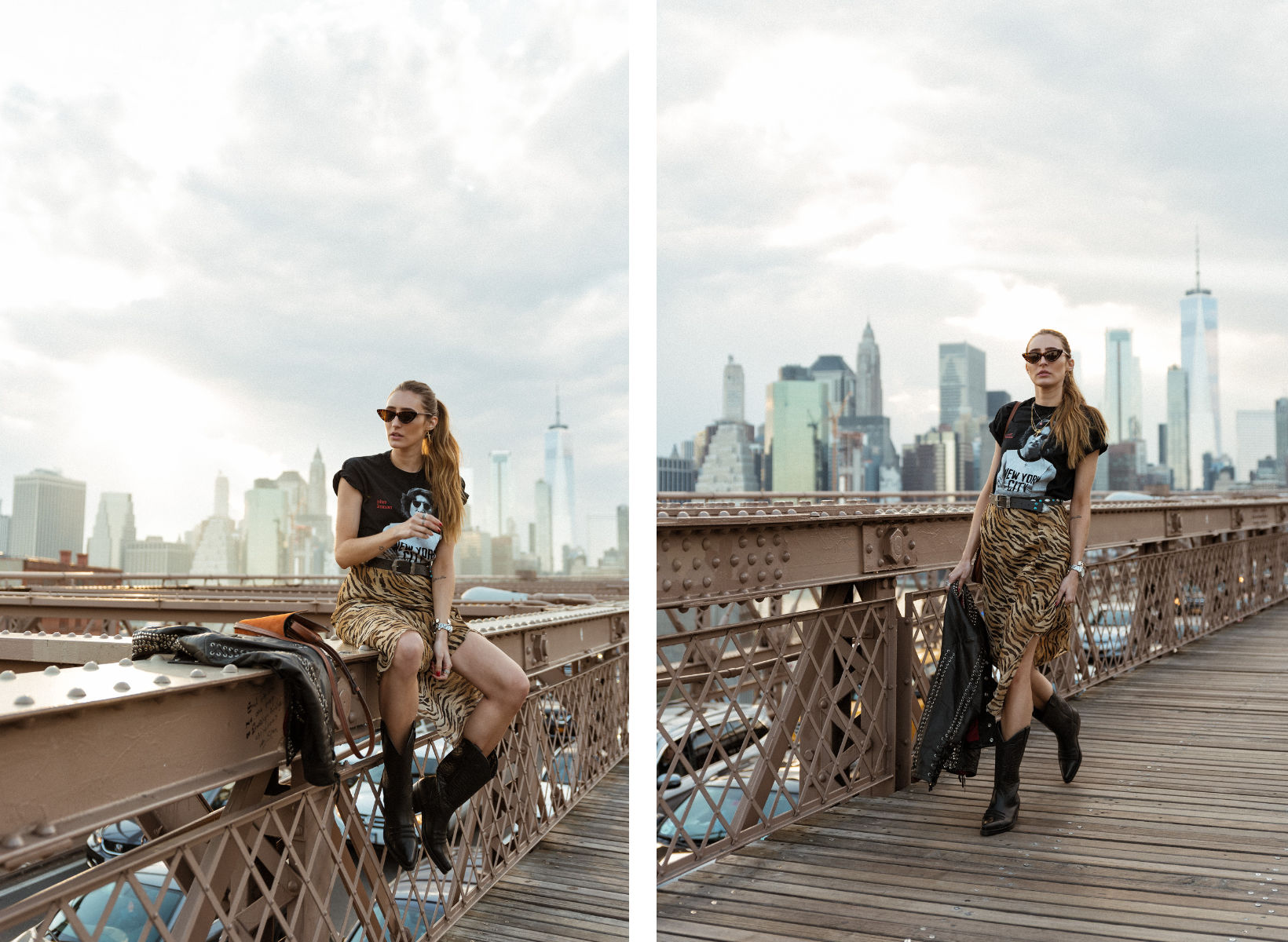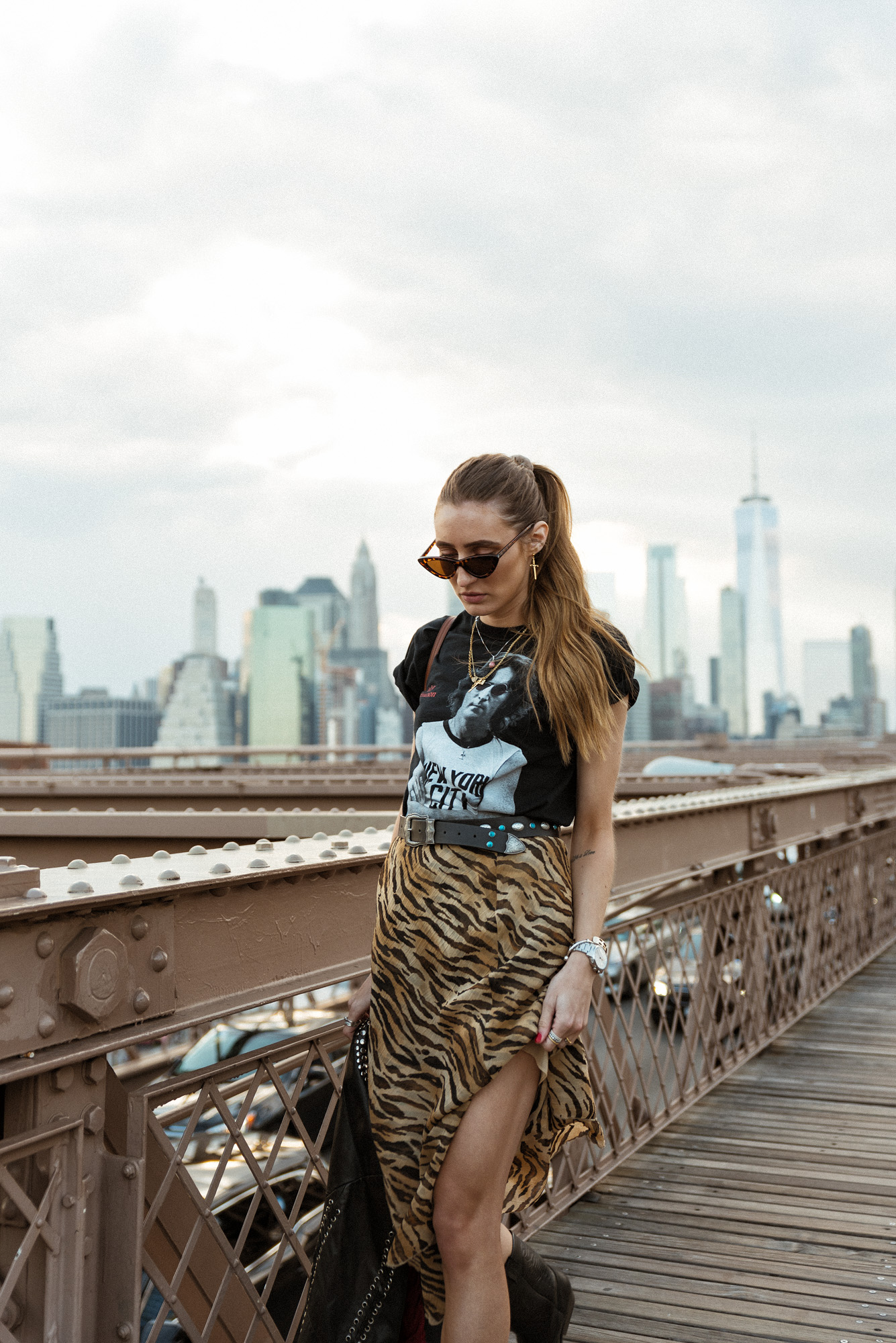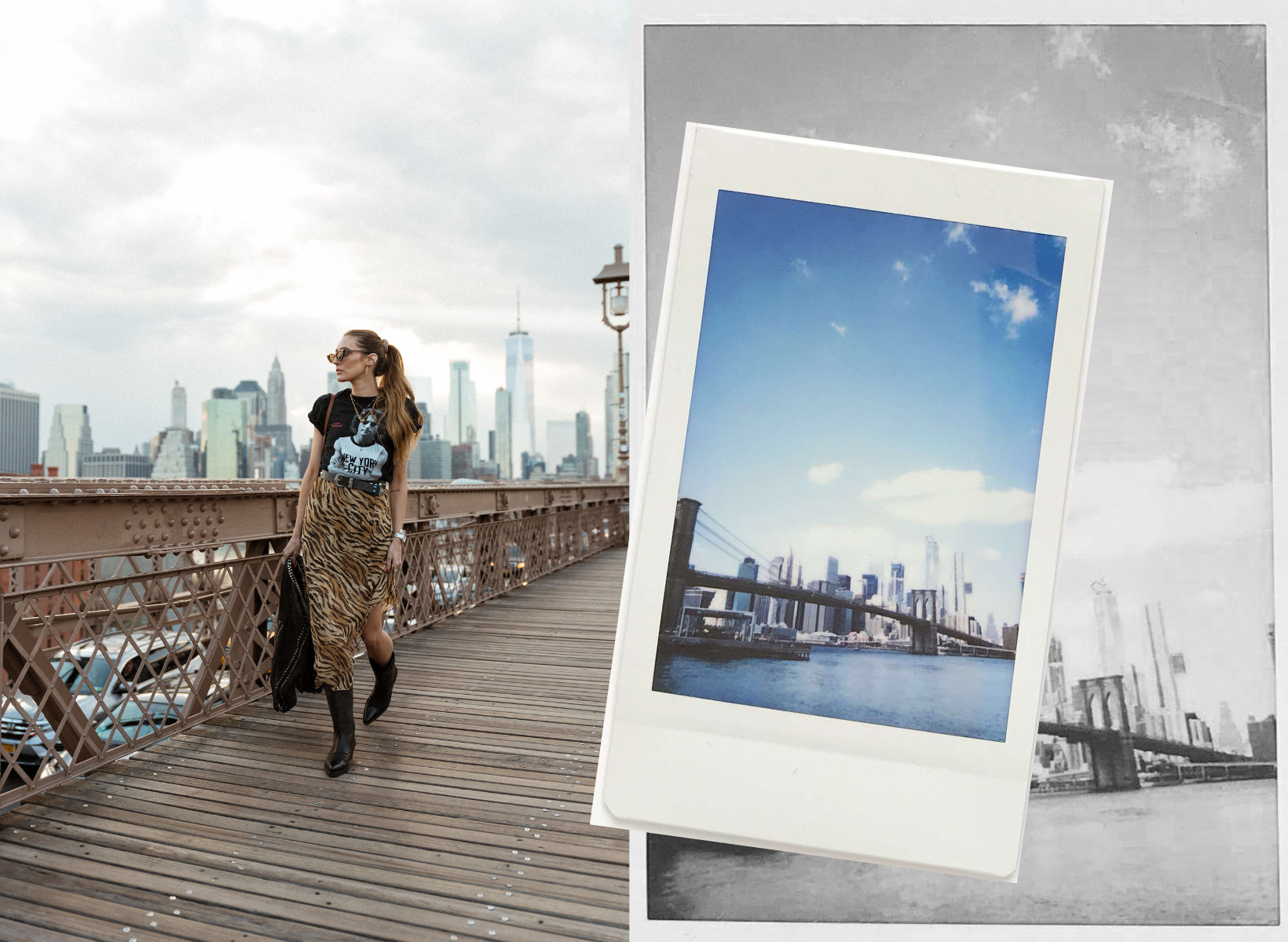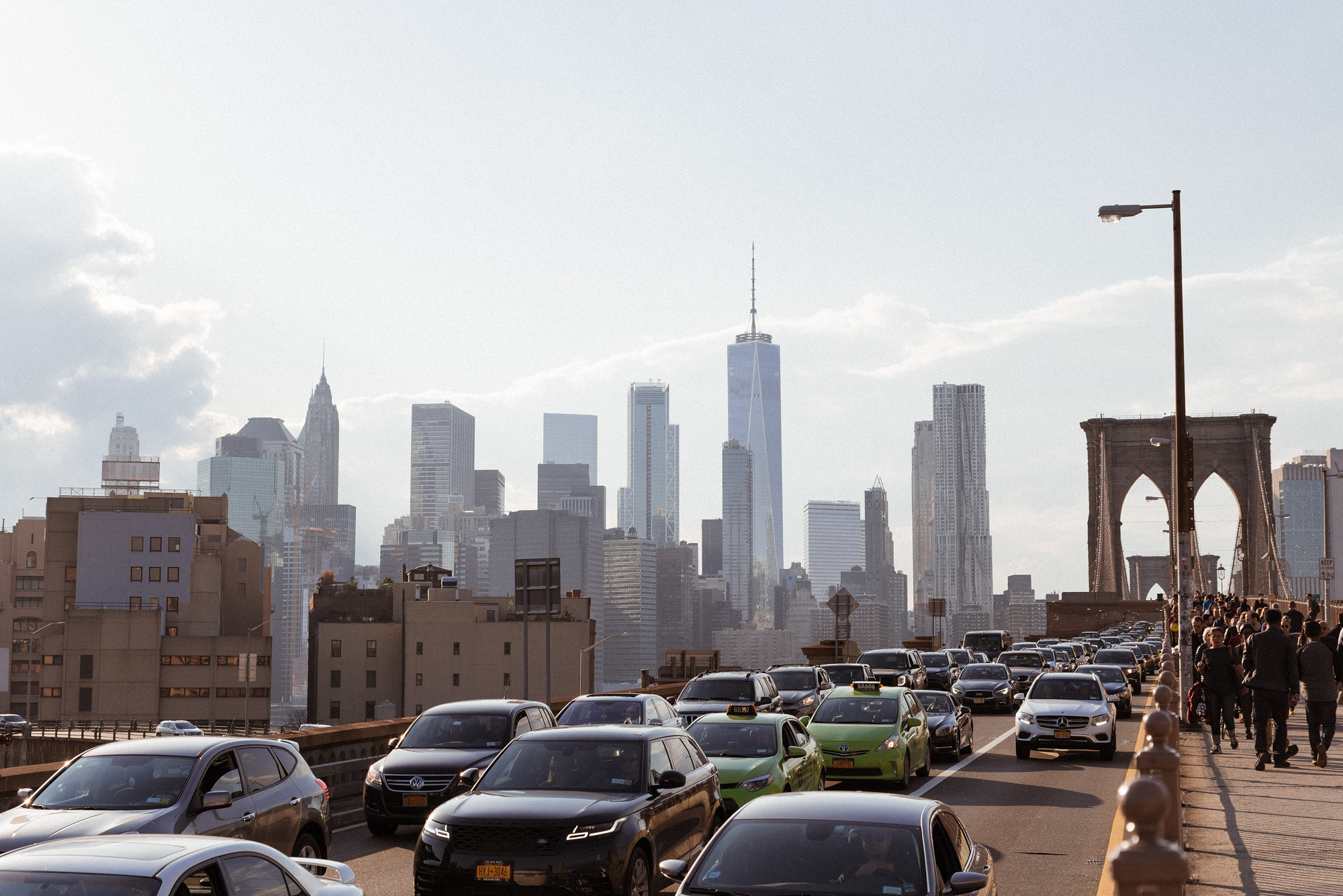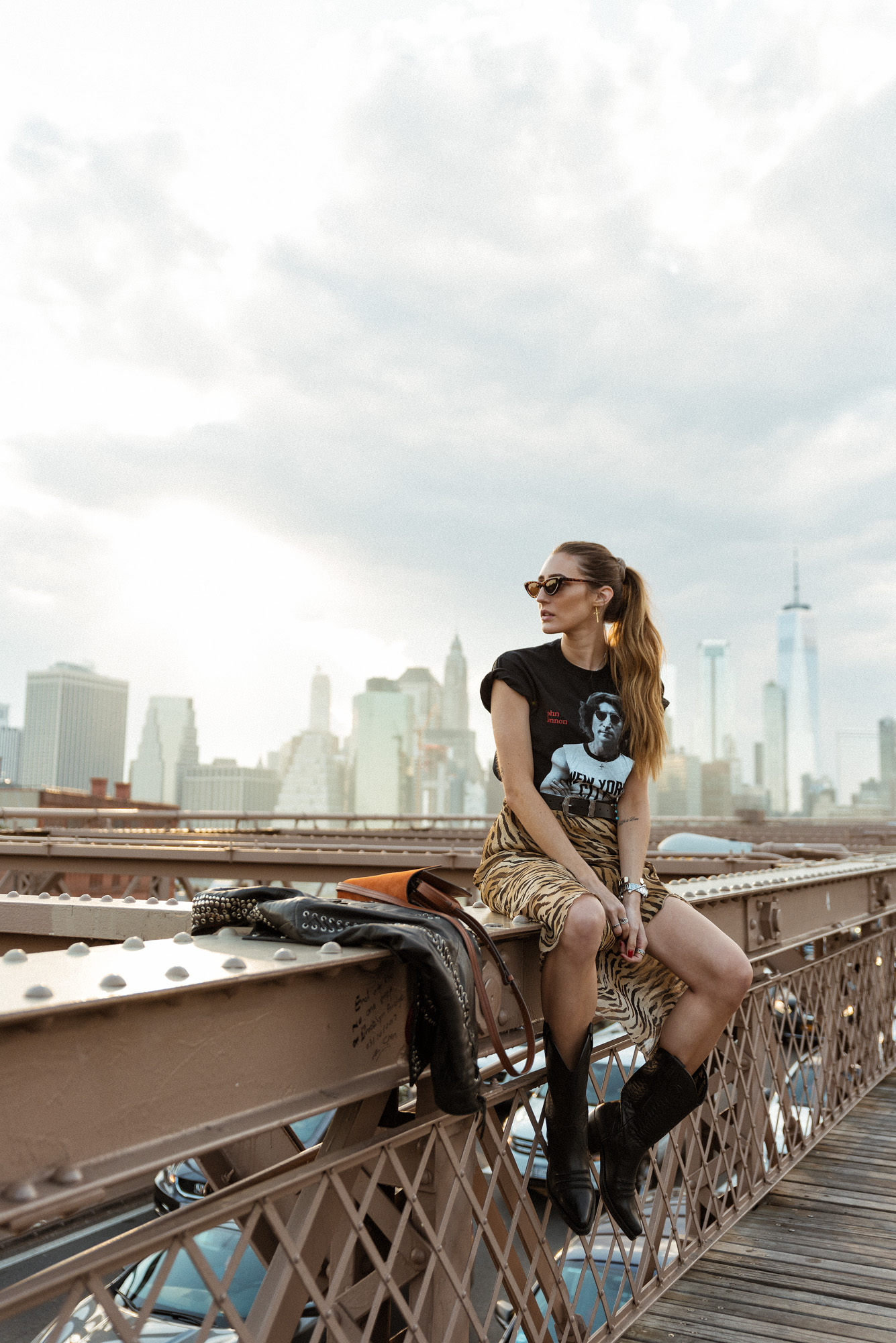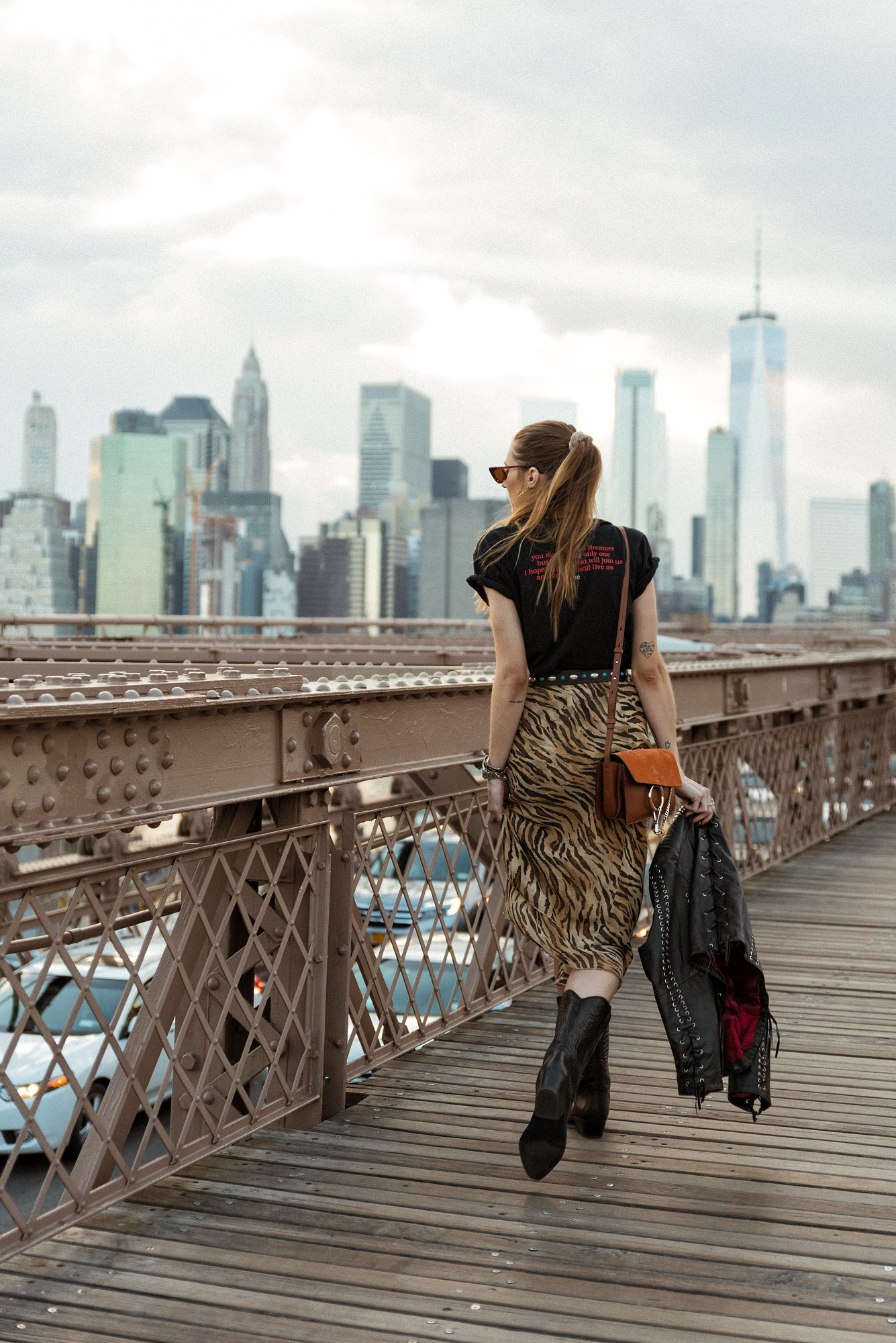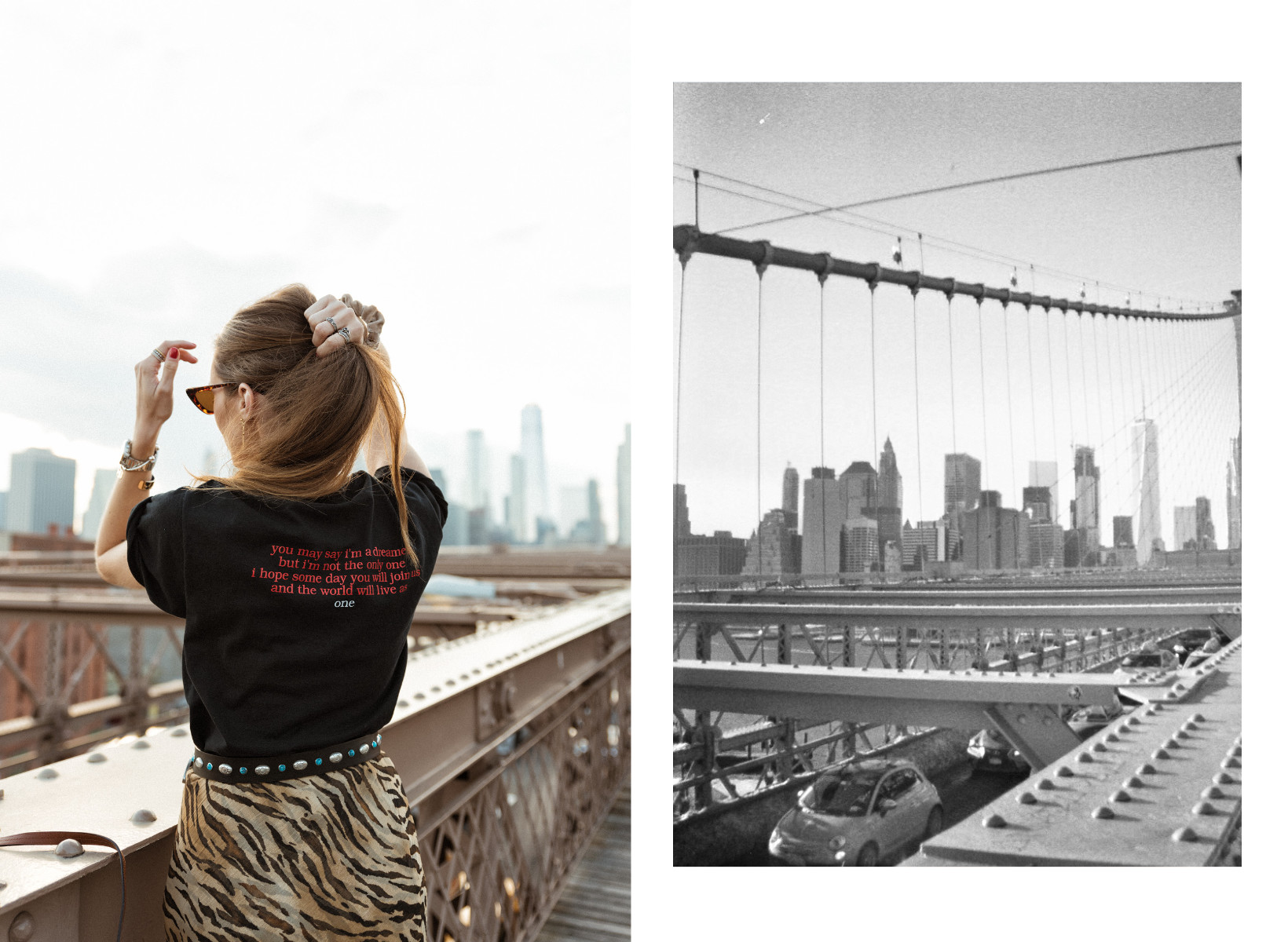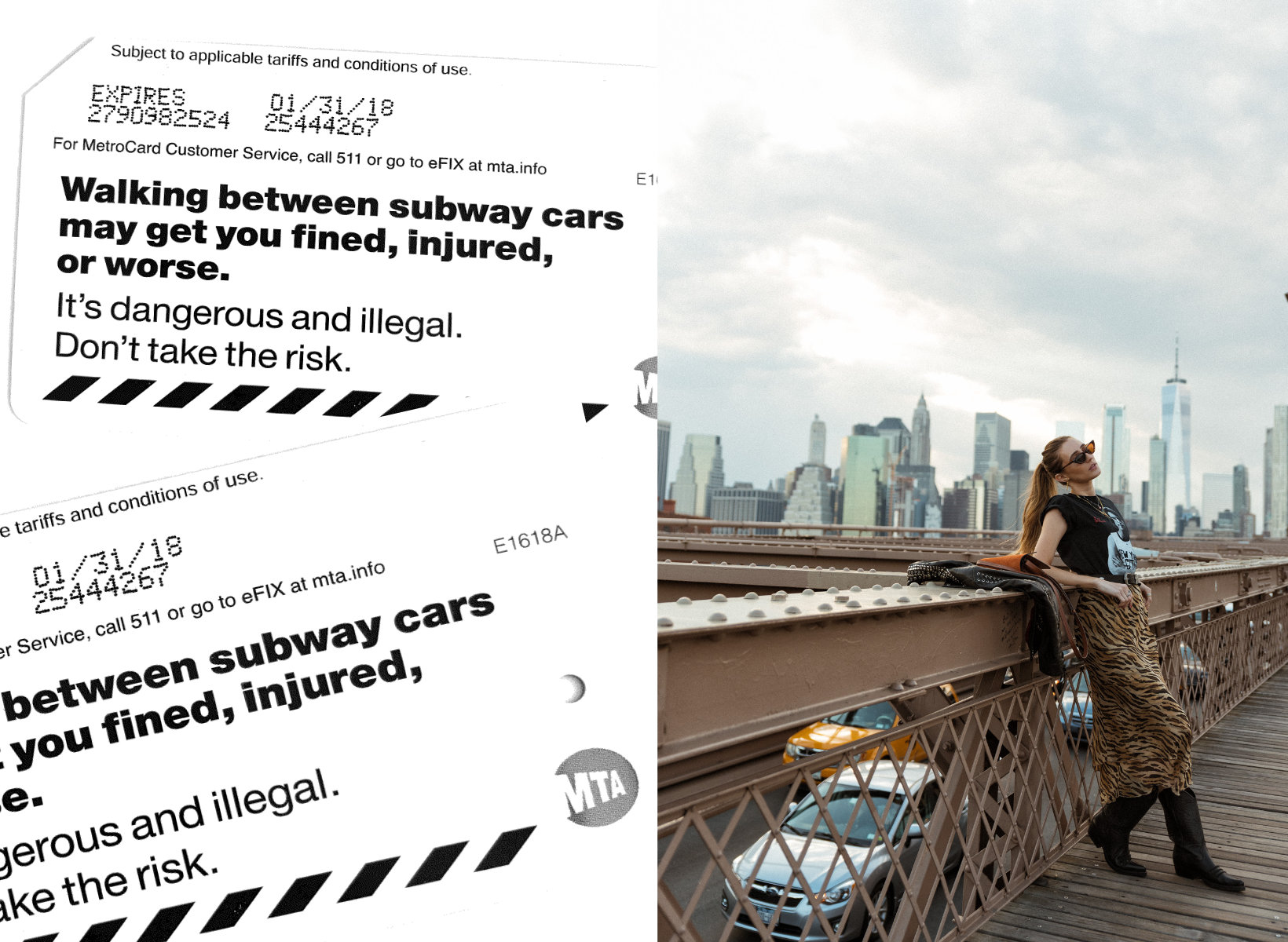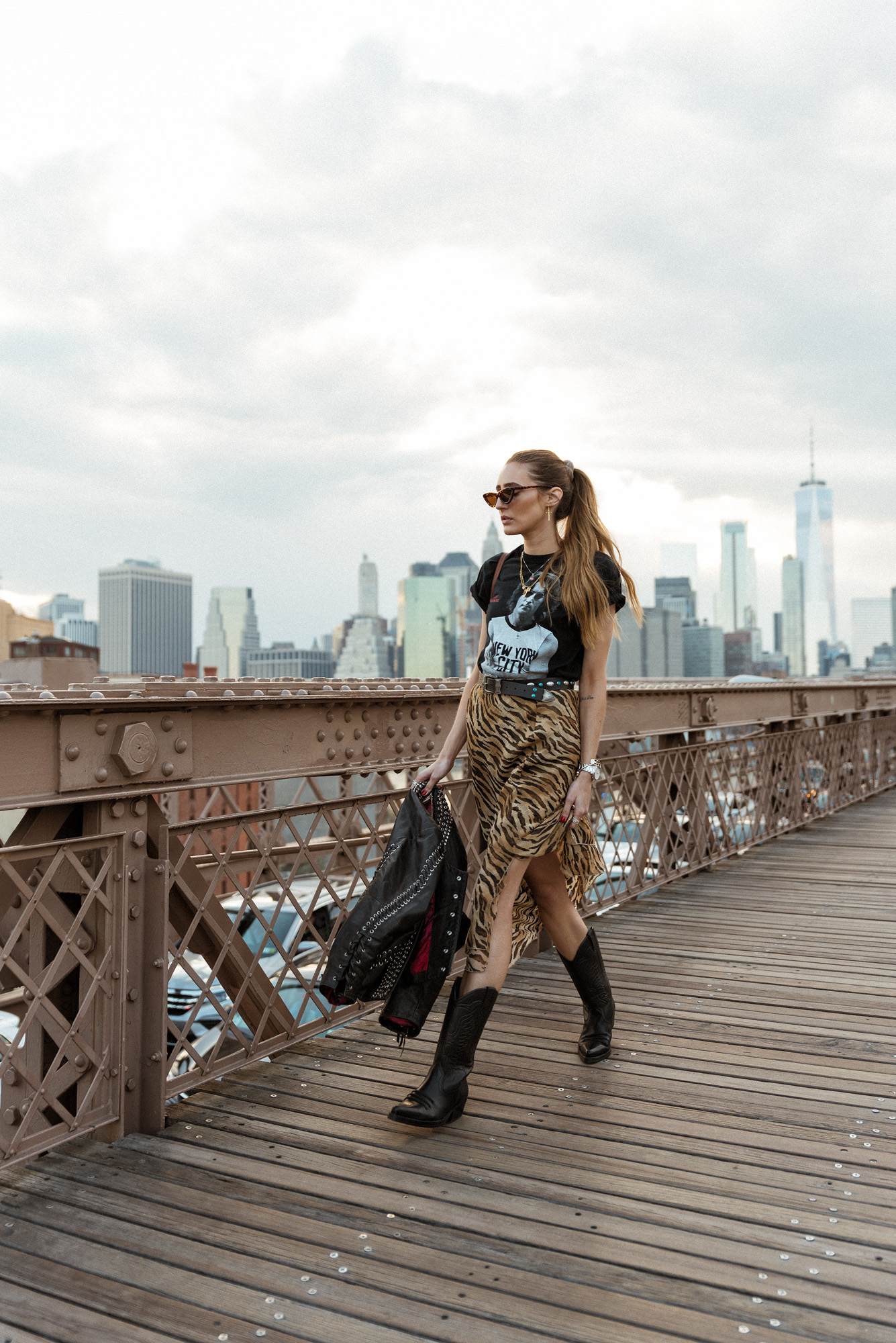 • Der Blogpost enthält Markennennungen
&
Affiliate Links, die zu den entsprechenden Produkten verlinken •
MerkenMerken
MerkenMerken