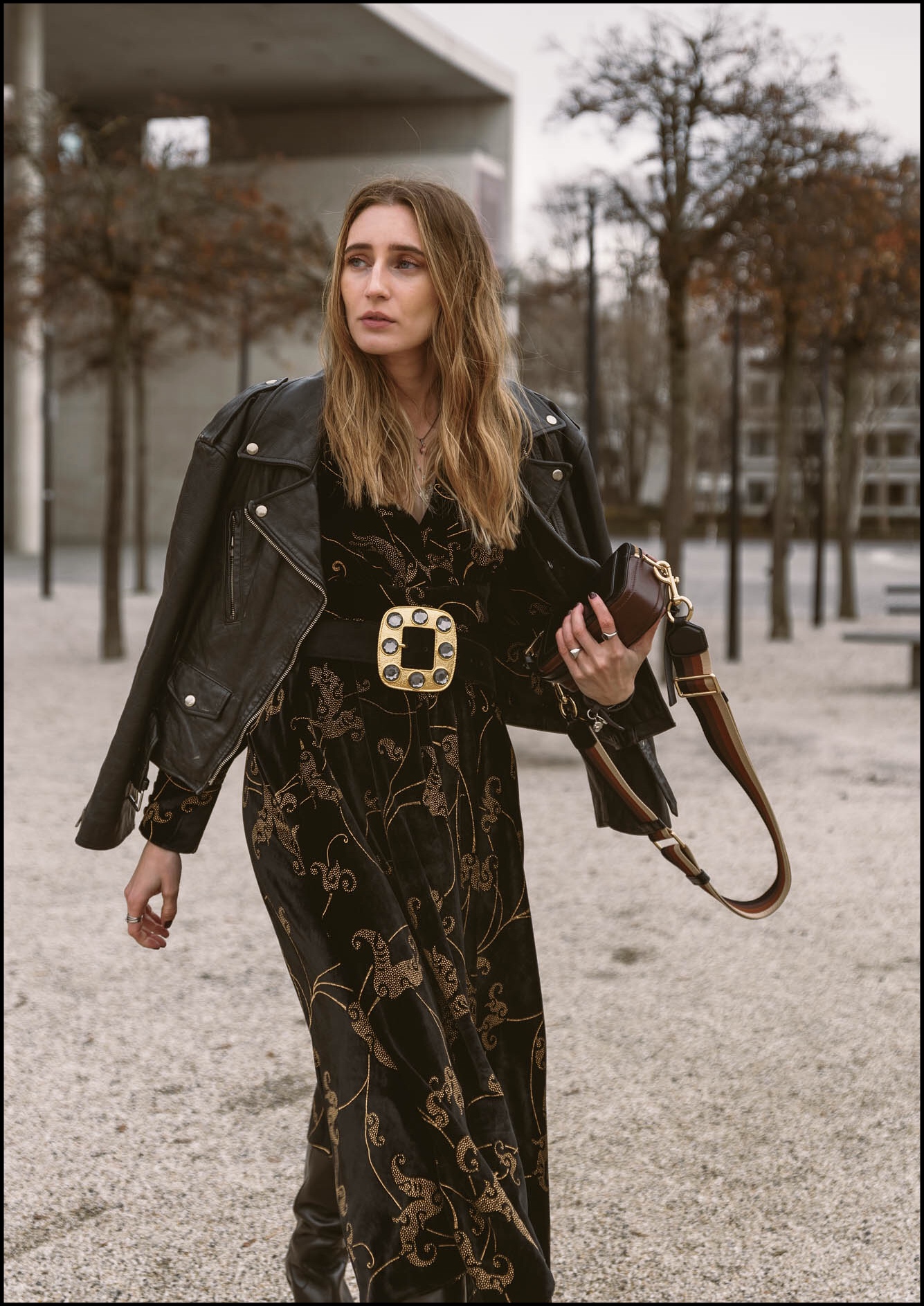 In the past few months we have had the pleasure of a few grey and rainy weeks. Unfortunately too many of them.
Small spoiler, I am sitting in the sun with a coffee at the moment. So everything will be fine. Don't you worry.
But in the last months it was really not easy for me to find inspiration for my outfits or any creative content. For a creative person such a small crisis is almost painful. But I am a summer person and my creative powers awaken with the first rays of sunshine.
This little (not at all) colourful outfit can therefore be seen as a kind of defiant reaction to this grey transition period. Beside jeans and t-shirt, all black looks are my 'Play it safe'. Ok in the end it became a pretty dramatic Outfit, but why not.
If you take a look at my outfits with dress or skirts, you'll soon see that the only chance to see me in these styles is in combination with edgy boots. 'Darling you need some Rock'n'Roll' is my motto for pretty much everything as you can tell.

I'M WEARING
Zara Dress, Vintage Jacket, & Other Stories Boots
Marc Jabocs Bag, Zara Belt
*Affilate Links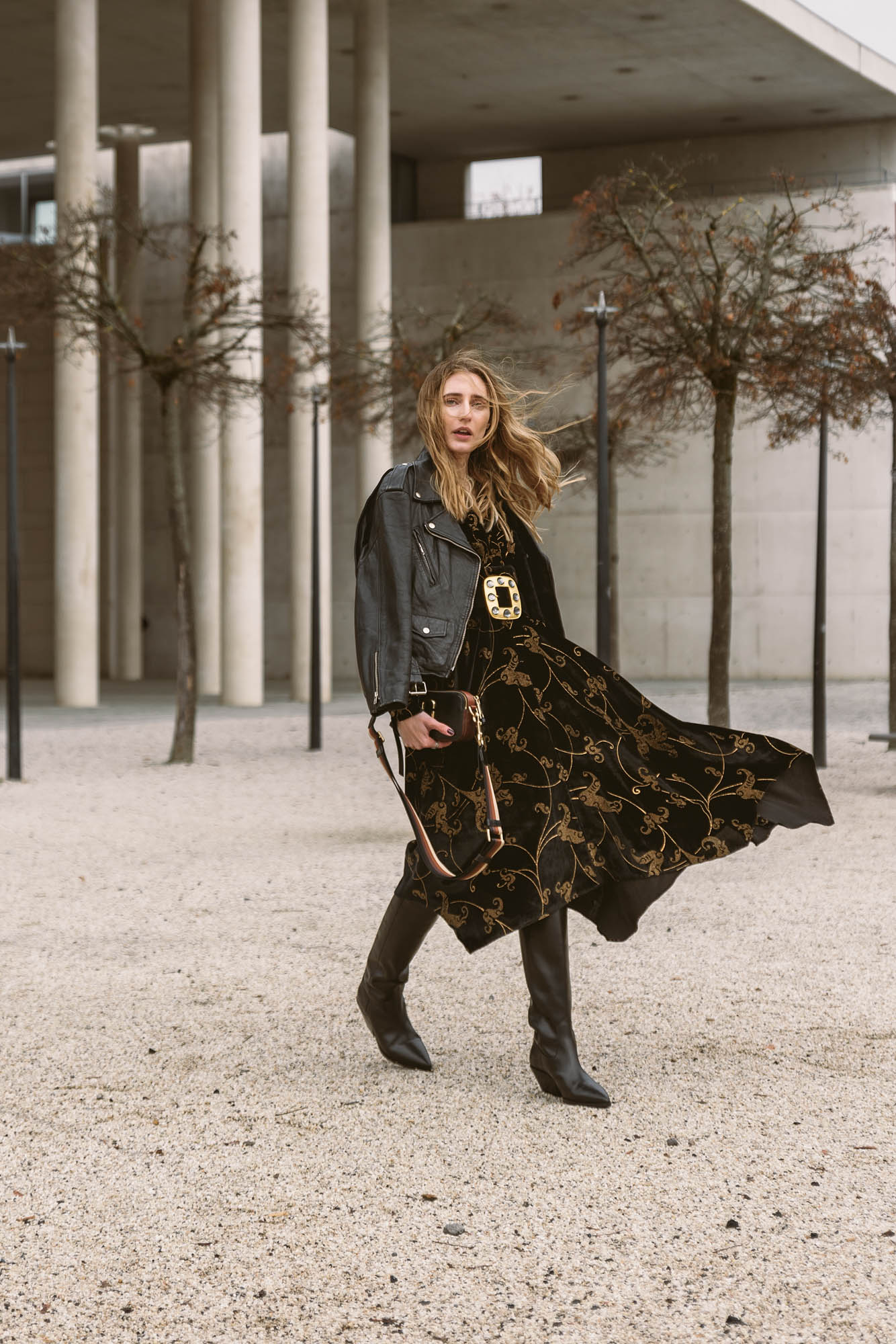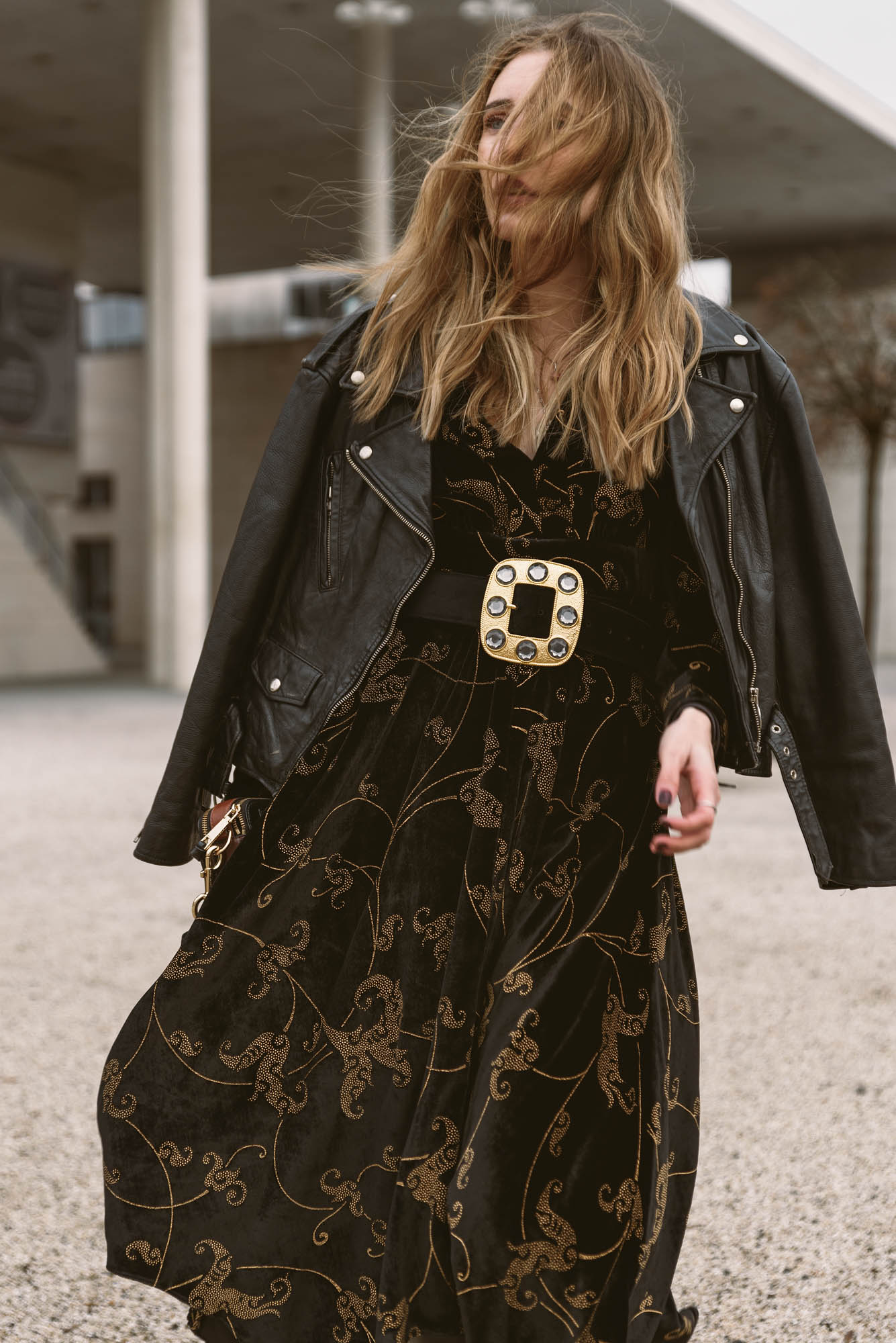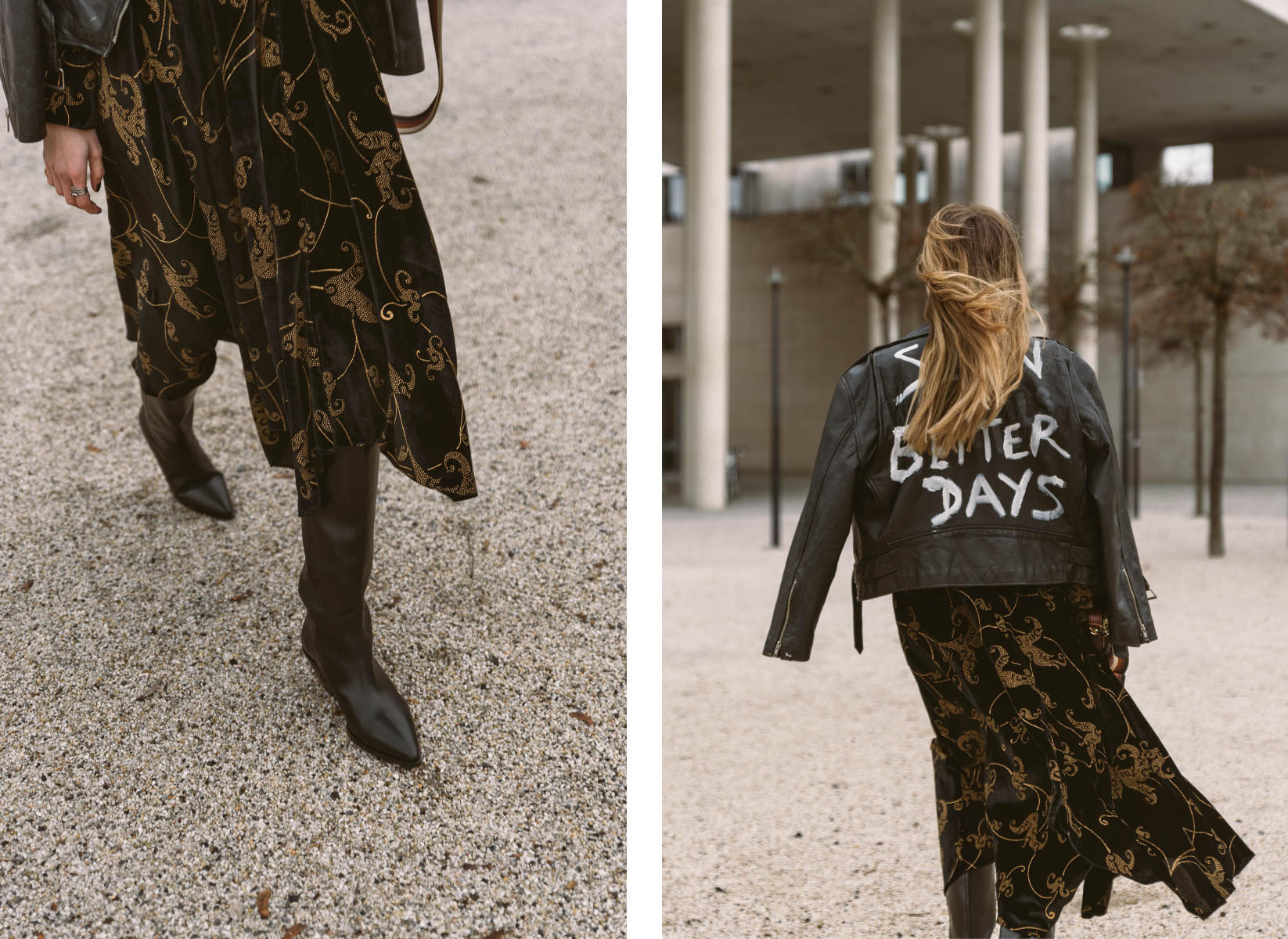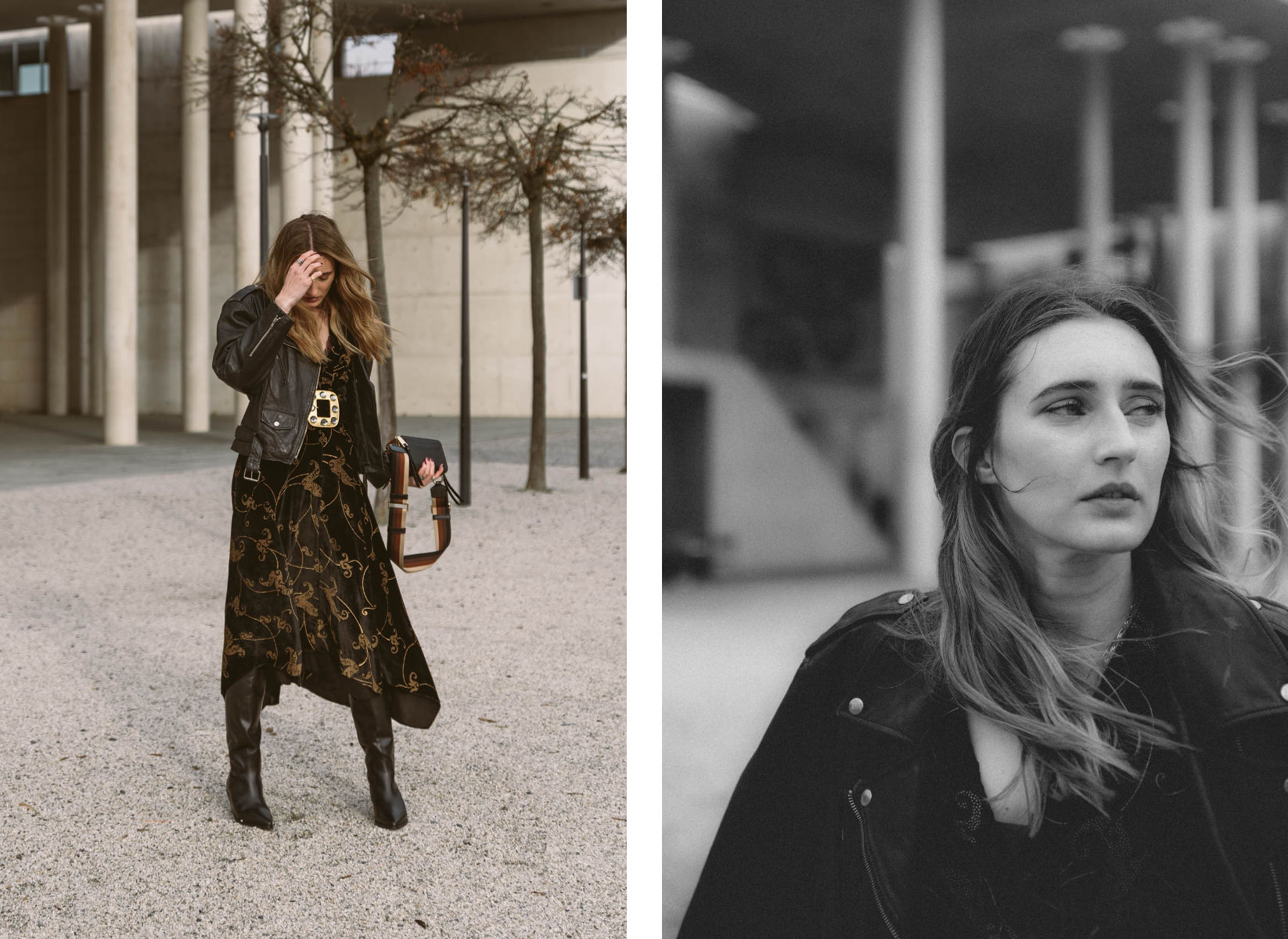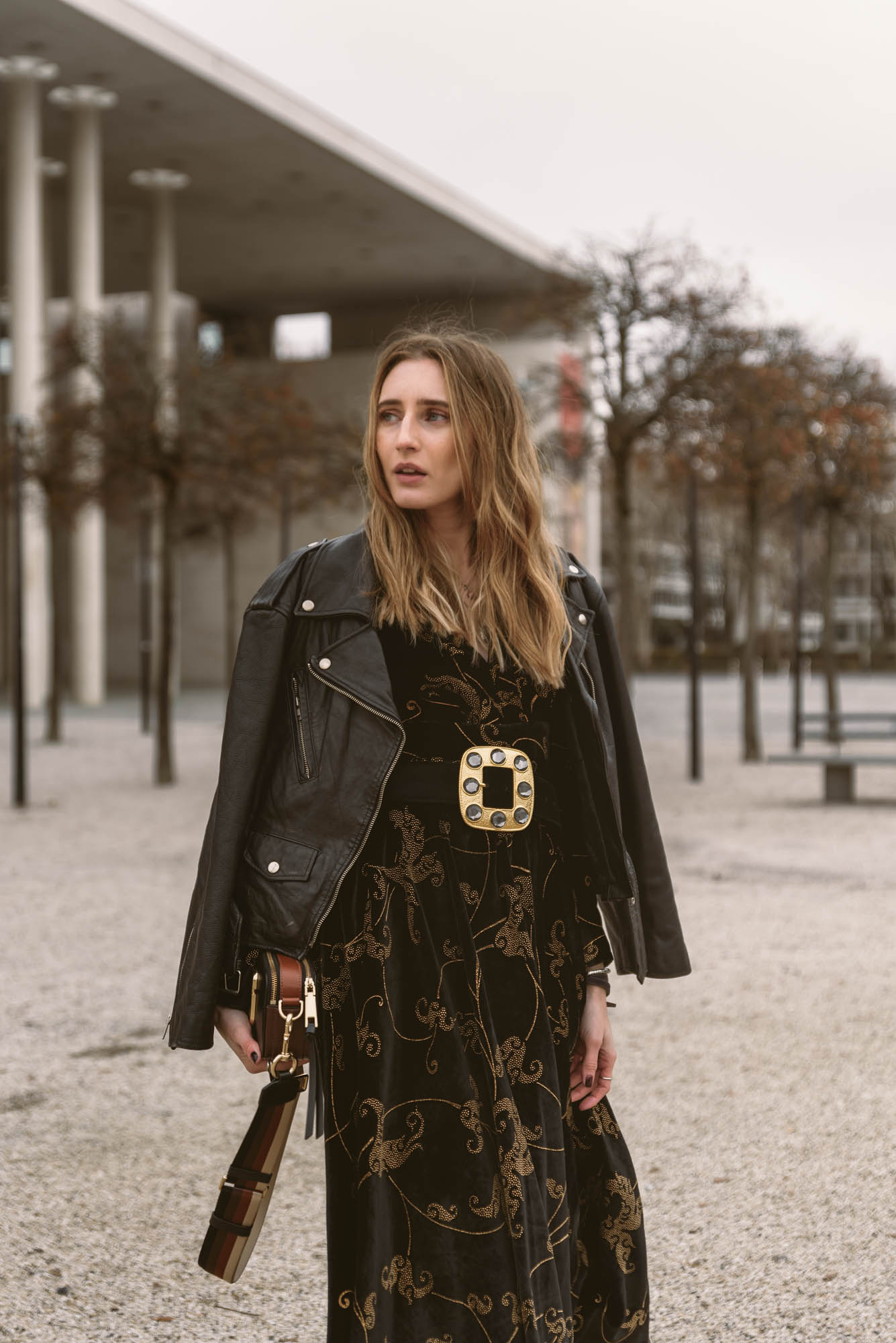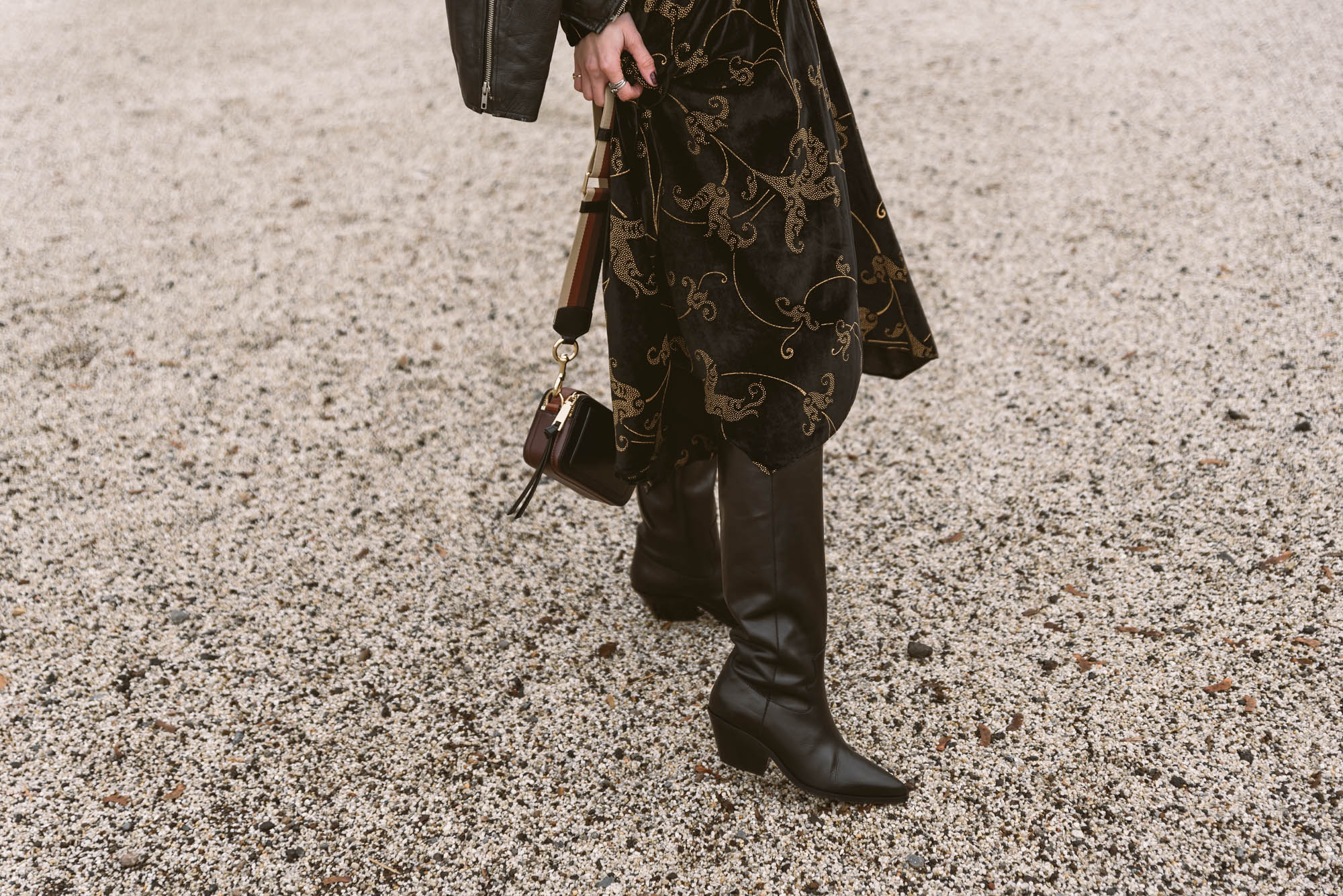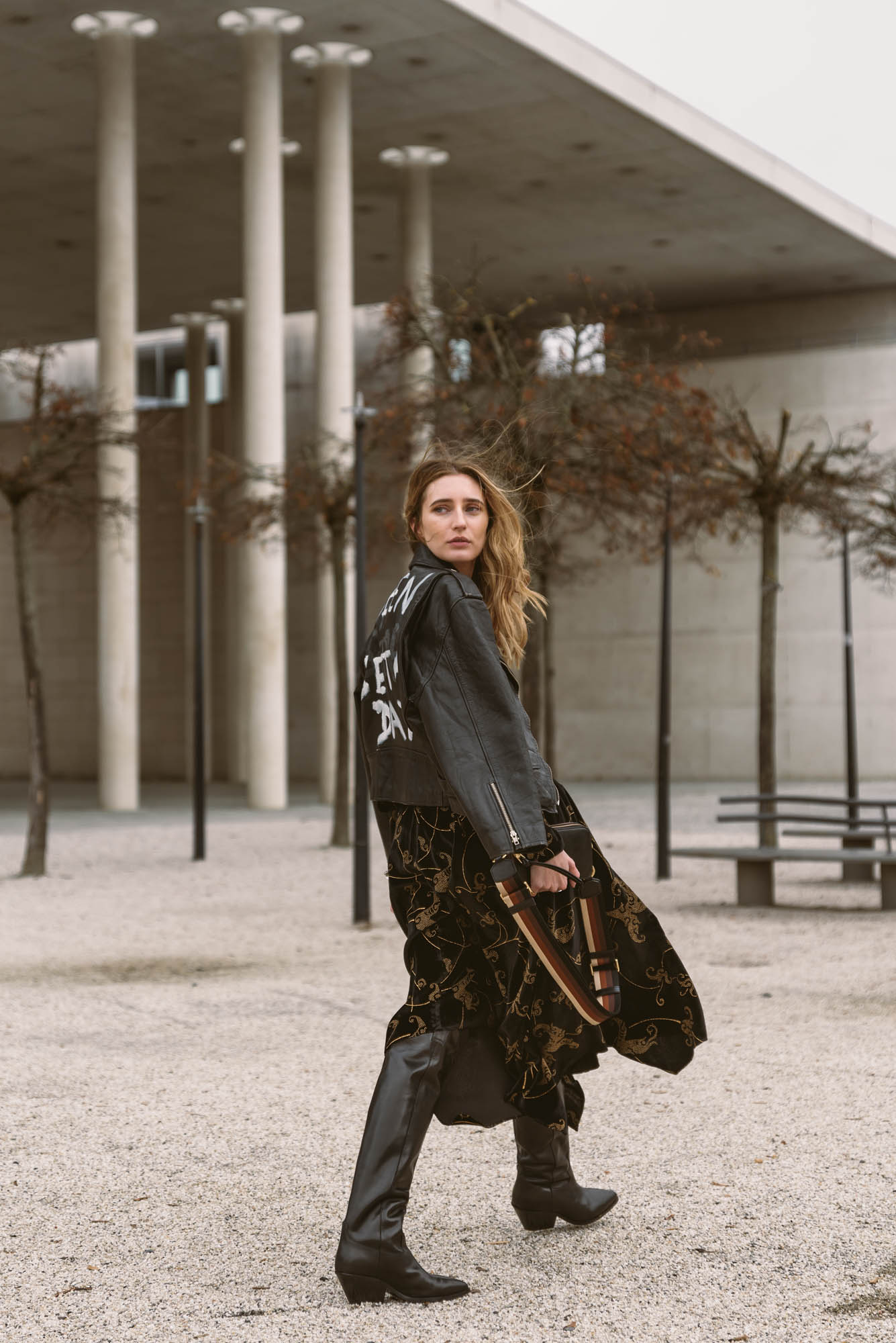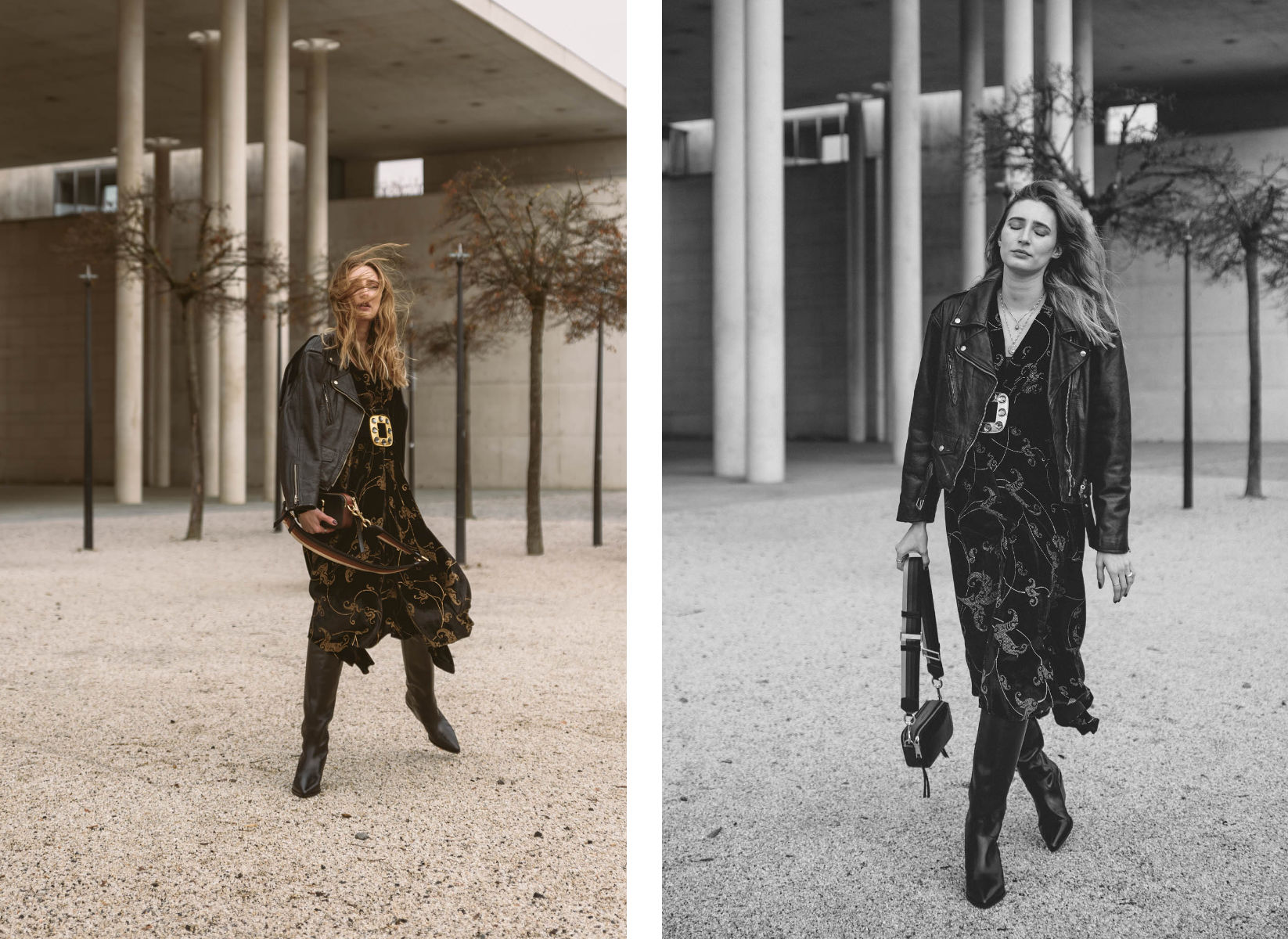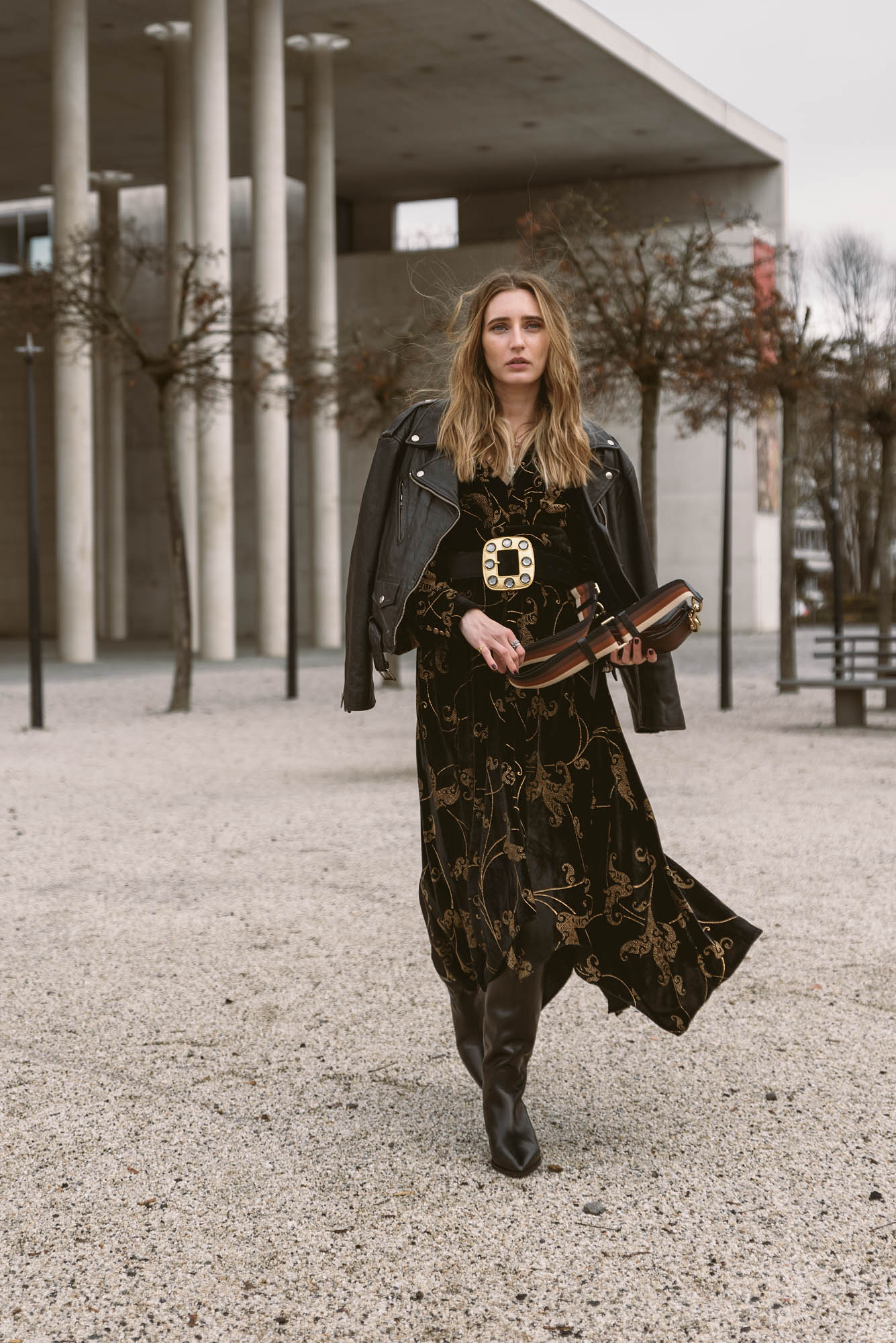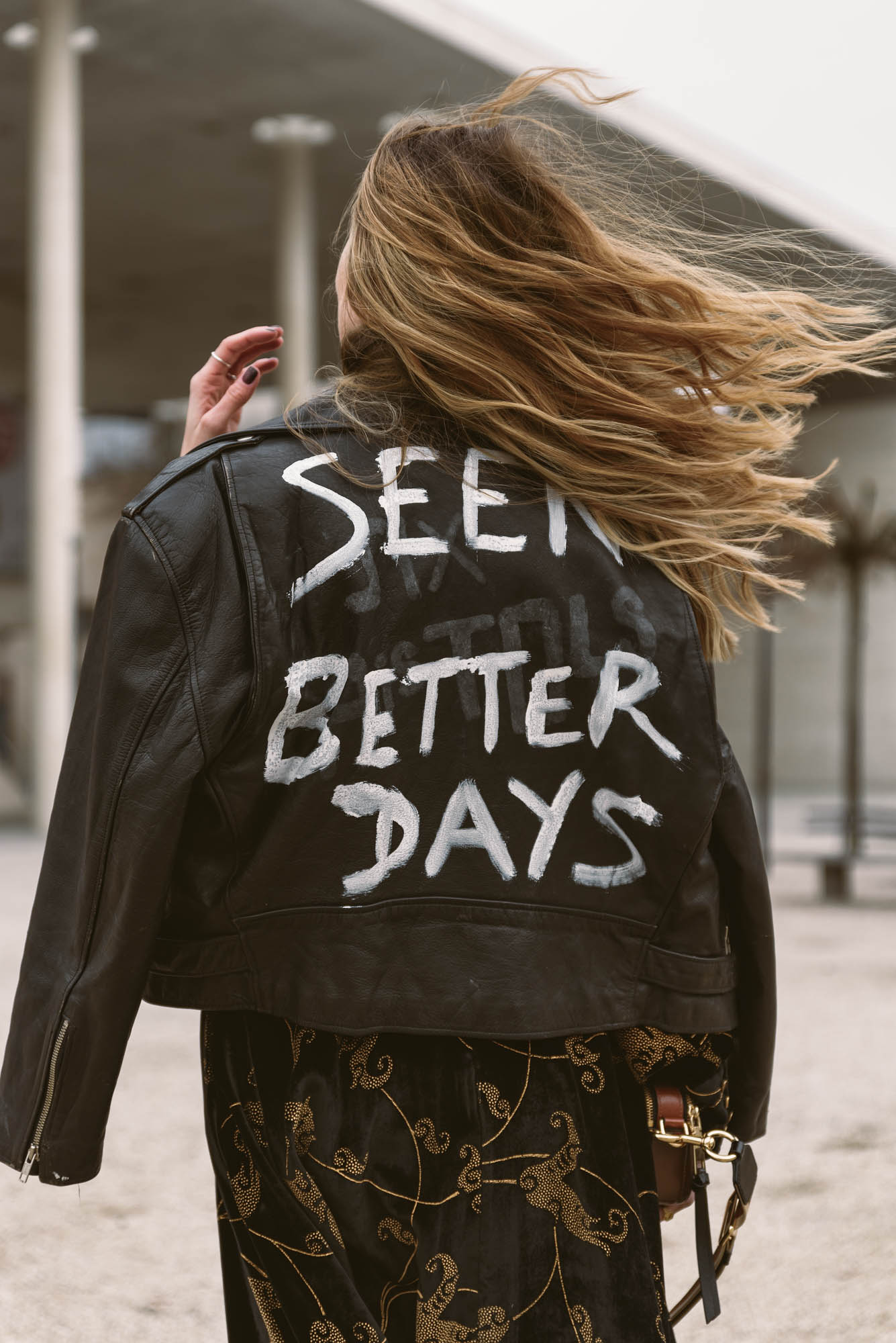 I'M WEARING
Zara Dress, Vintage Jacket, & Other Stories Boots
Marc Jabocs Bag, Zara Belt
*Affilate Links
CONTAINS NAME OF BRANDS & AFFILIATE LINKS
ENTHÄLT MARKENNENNUNGEN & AFFILIATE LINKS