Following situation, my first festival is in one weeks and the plan is to not wash my hair for these four days. And I already now, that my festival hair is going to end up in a braid under a hat. Because I don't really care how I look like during these days. But I got so many requests to share some ideas on some cool and easy festival hair styles, that I decided to create some super quick ones with you (no hair wash needed).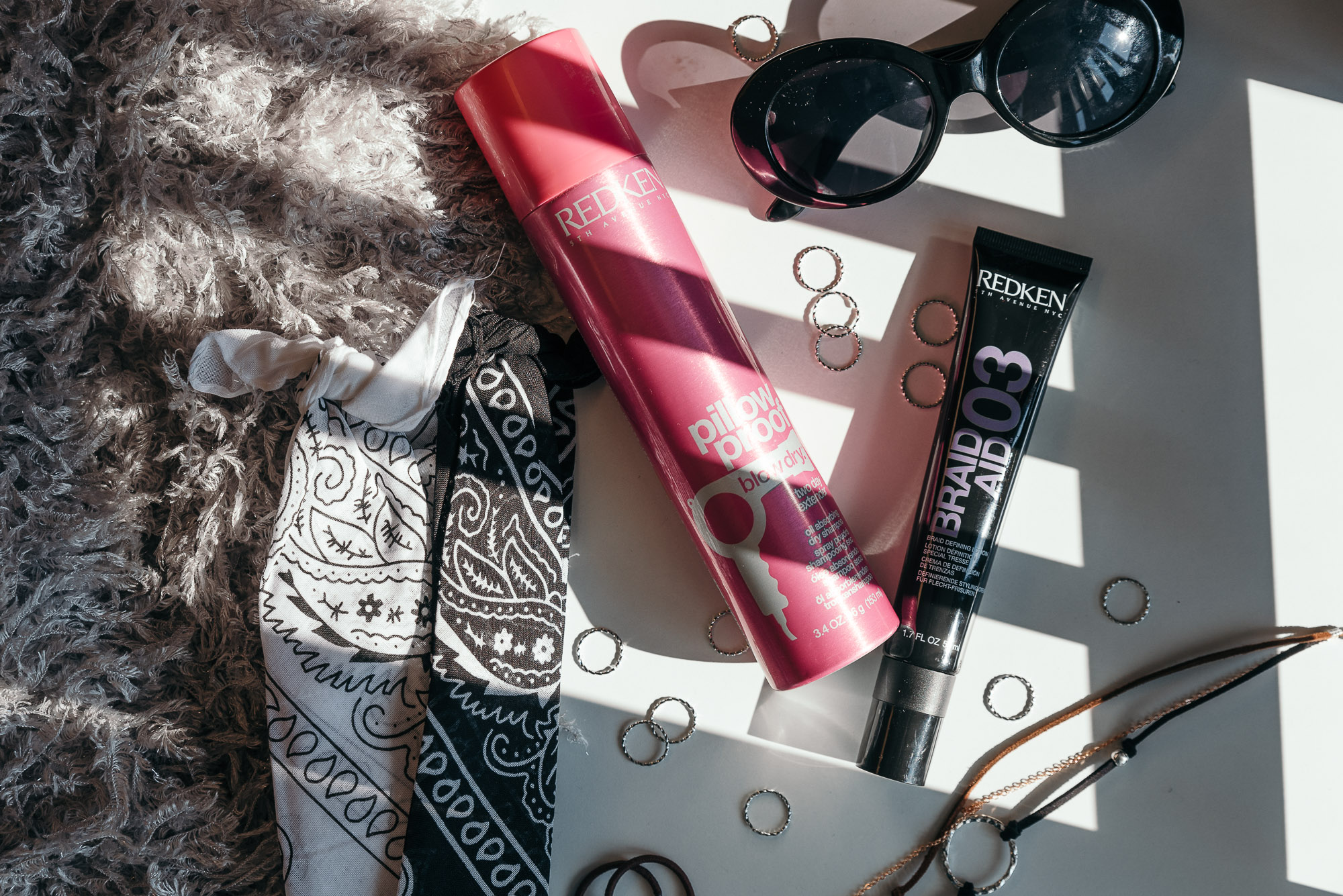 First of all, if you want/need to wash your hair, go for it. Just bring a few mini sizes of your favorite shampoo/conditioner with you or refill it into some travel bottles, so you don't have to carry heavy beauty products around.
I just take my favorite Dry Shampoo, the Redken Two Day Extender, with me, trust me, this stuff is magic and my hair always feels like freshly washed. A few accessories to keep my hair out of my face and that's it.
If you want to take it a step further, bring something like the Redken Braid Aid Cream with you, to tame fly-aways or other annoying hair.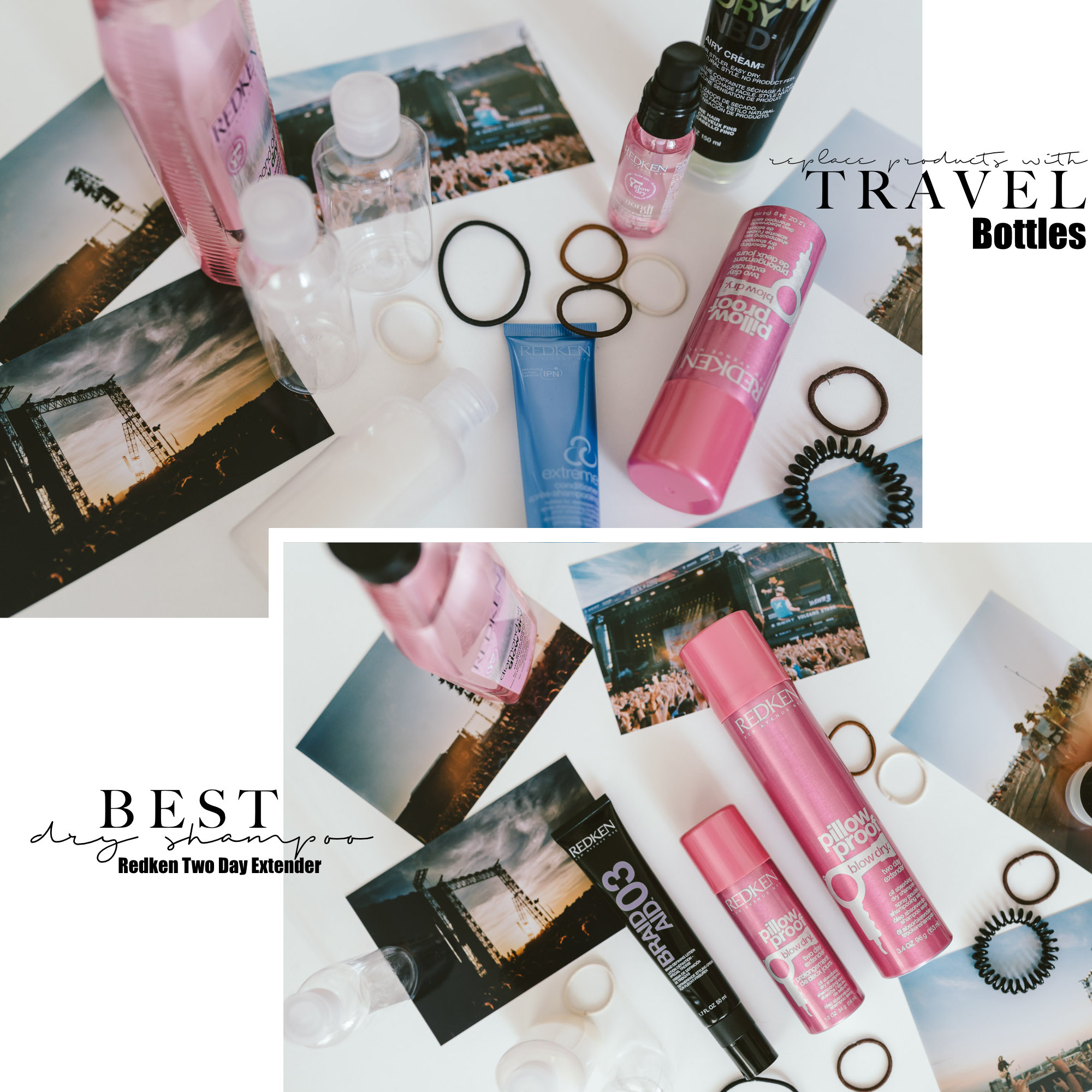 #1 SPECIAL TOP KNOT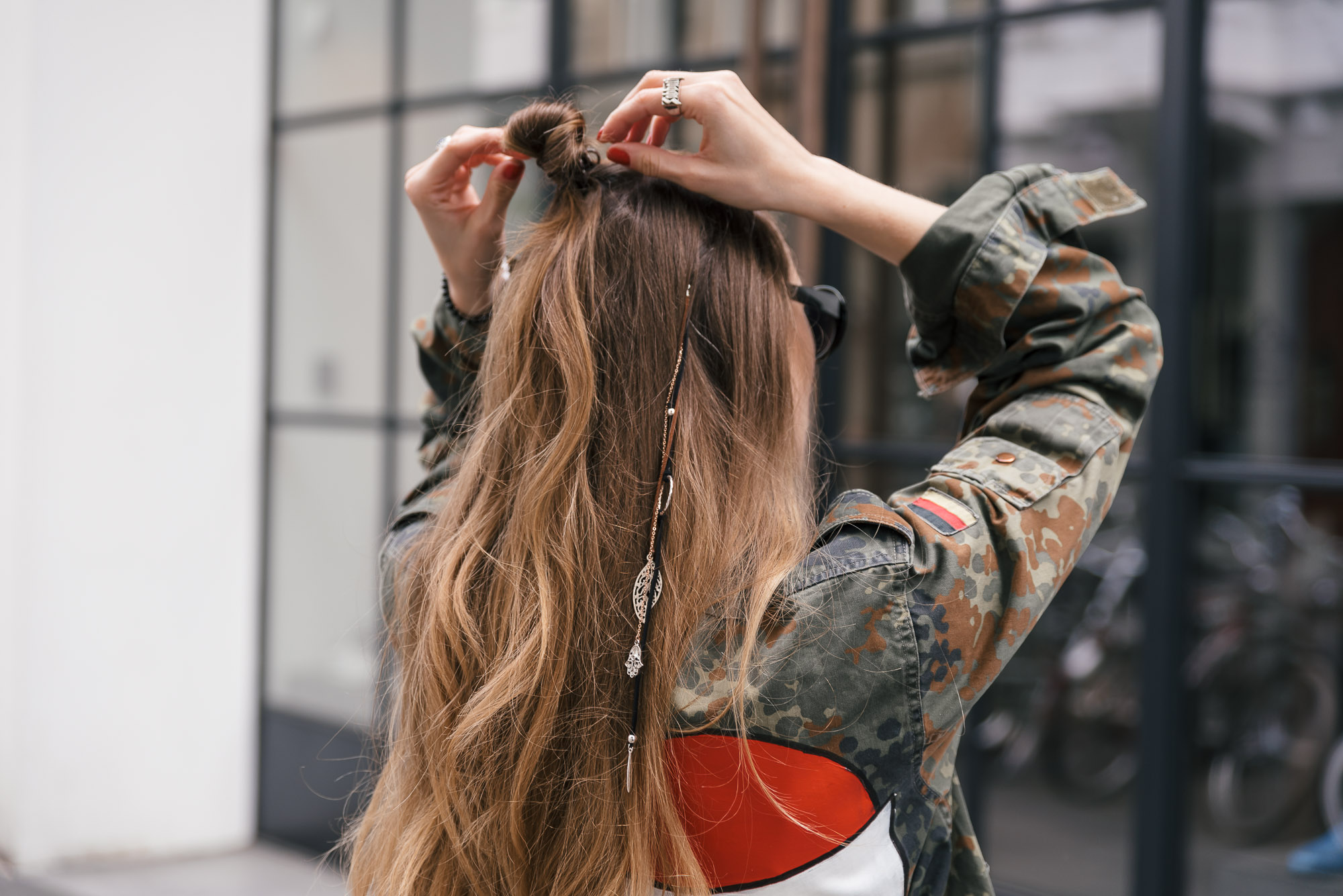 Ok so day 1, your hair is fresh, but you want it out of your face. In this case I always put my top hair together in a loose top knot, you don't even need a mirror for this. To transform this into Festival hair add some hair Accessoires, like this hair pin with fringes and jewelry details.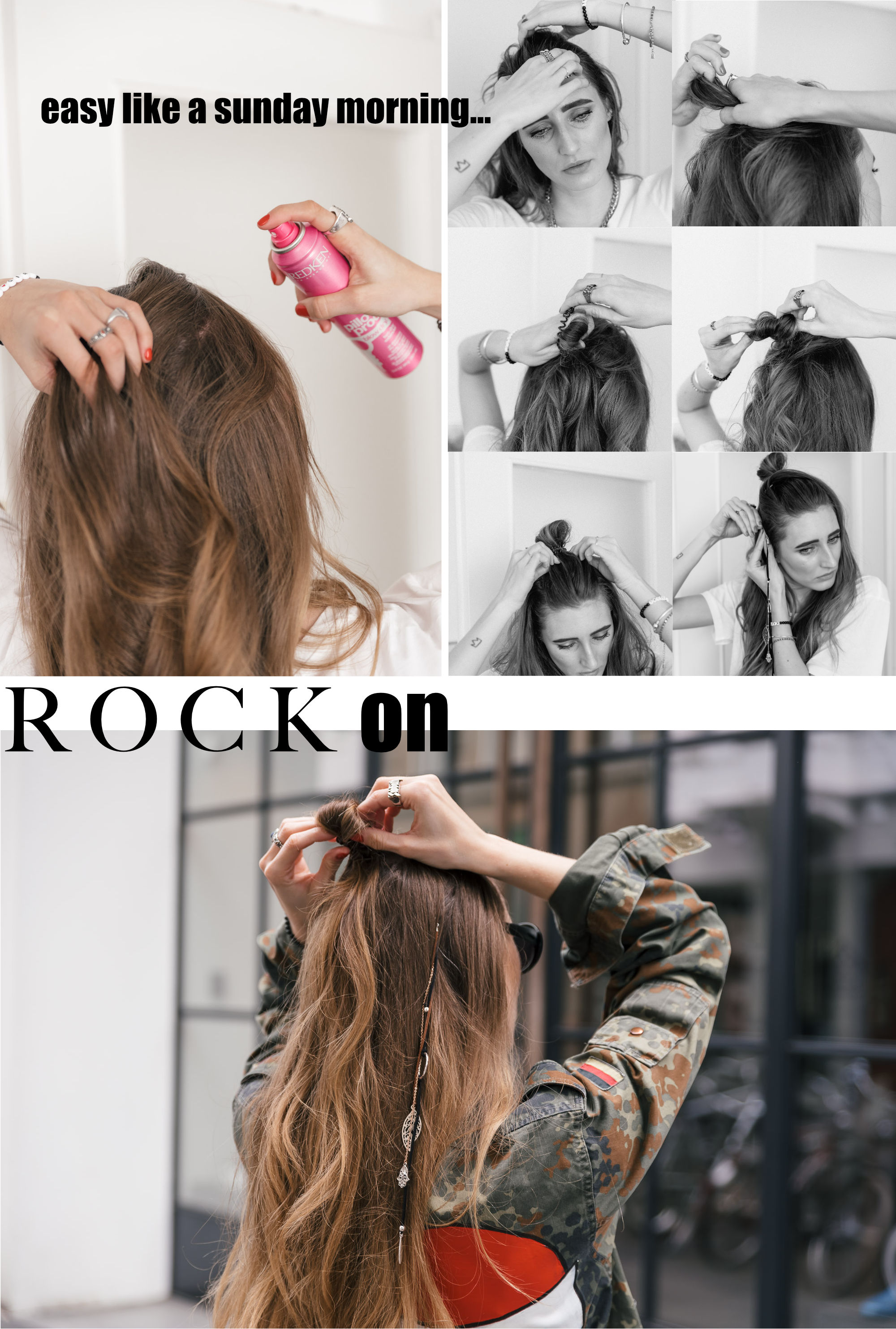 #2 HIPPIE BRAIDS & HAIR JEWELRY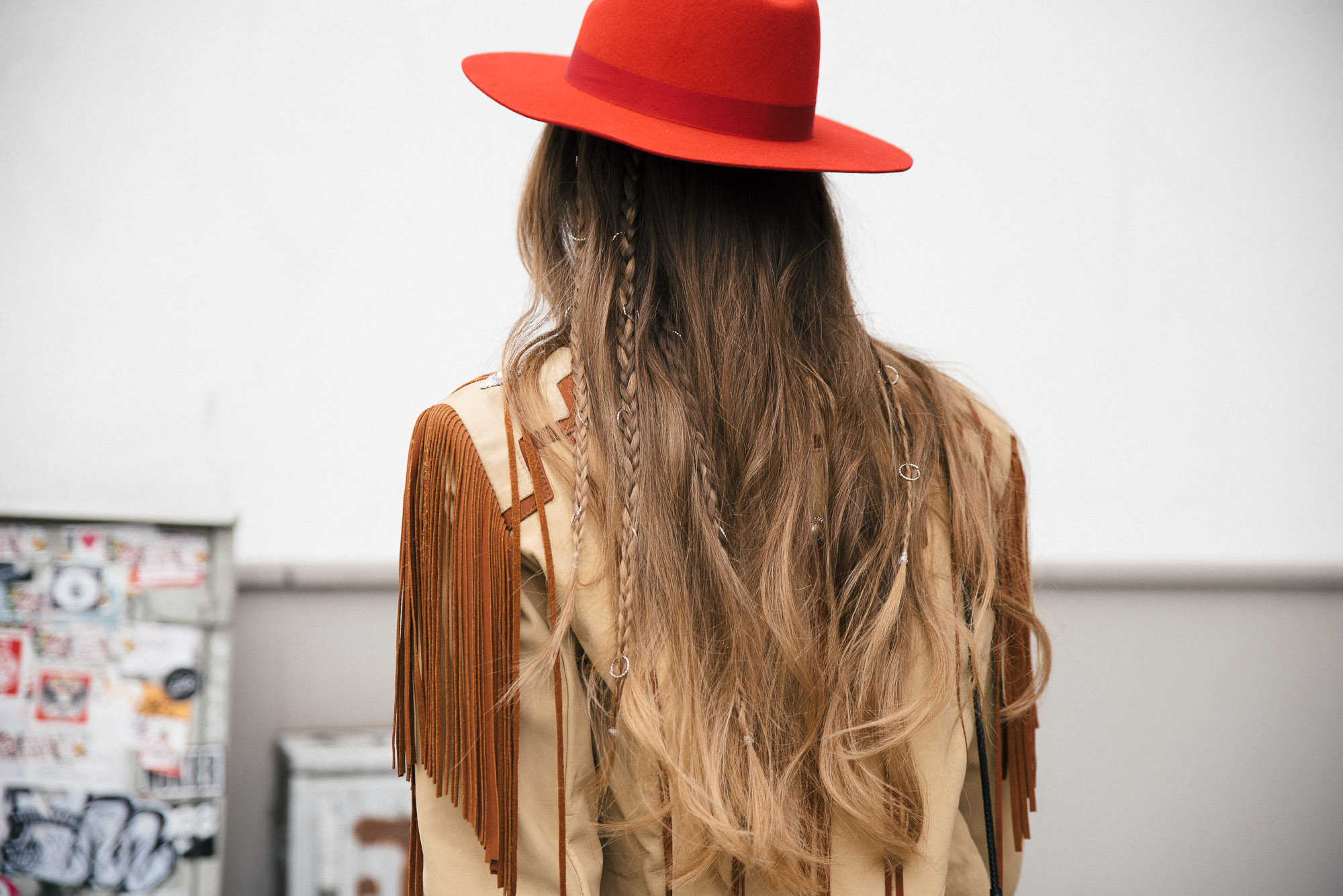 I think we can say, that a hat is a festival must-have and it's perfect to cover greasy roots. I recently discovered these small hair rings (you can get them in different versions), which you can simply add to every braid. And I mean how cool is this messy hair look with some random small braids and these hair rings added to them? By the way, I'm using these clear and tiny hair ties, so can't really see them.

#3 FISHTAIL BRAID & BANDANA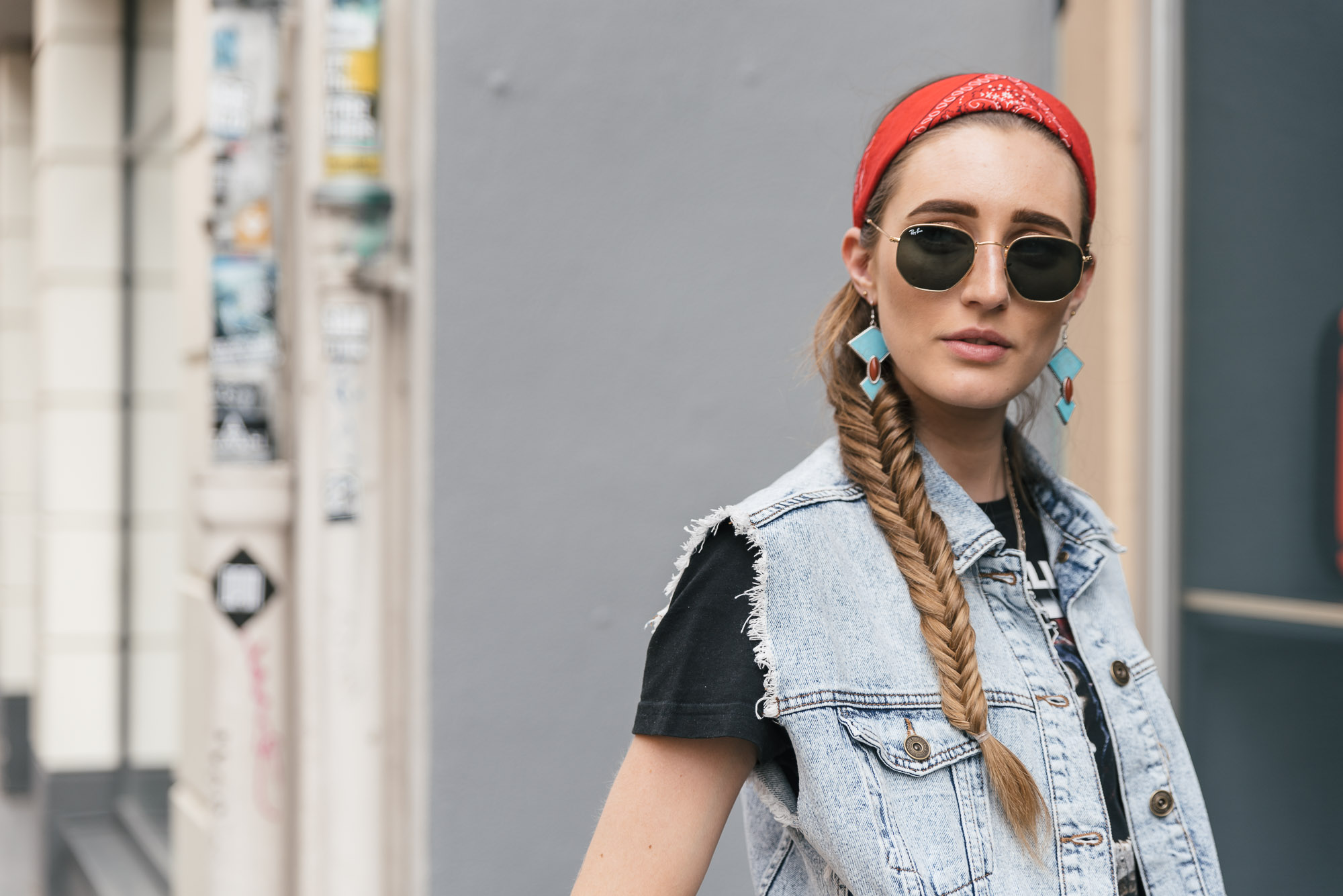 Well this is the hair look I'm going to wear probably every day, because it's so easy and it's perfect when you don't want to wash your hair. Just bring all your hair together in a fishtail braid and add a colorful bandana for the perfect festival hair style, well and some serious (and essential) Axl Rose vibes.

#4 PIGTAILS A DIFFERENT WAY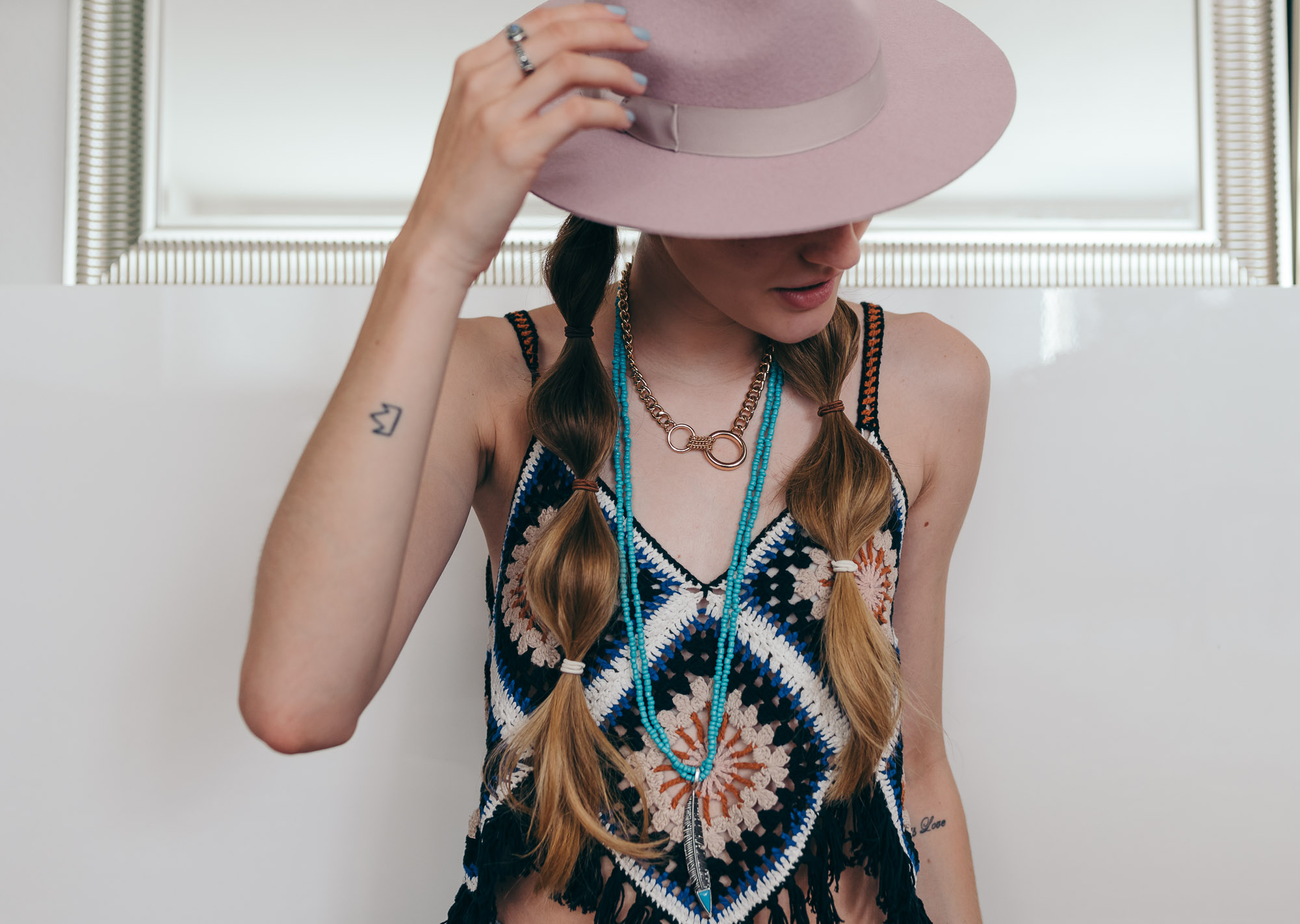 To be honest, pigtails aren't really my thing, but I have to say you can create some really cool looks with them, especially paired with a cap. Instead of braiding them, I just added a few hair ties, I mean come on, I don't need to explain it right? 😉