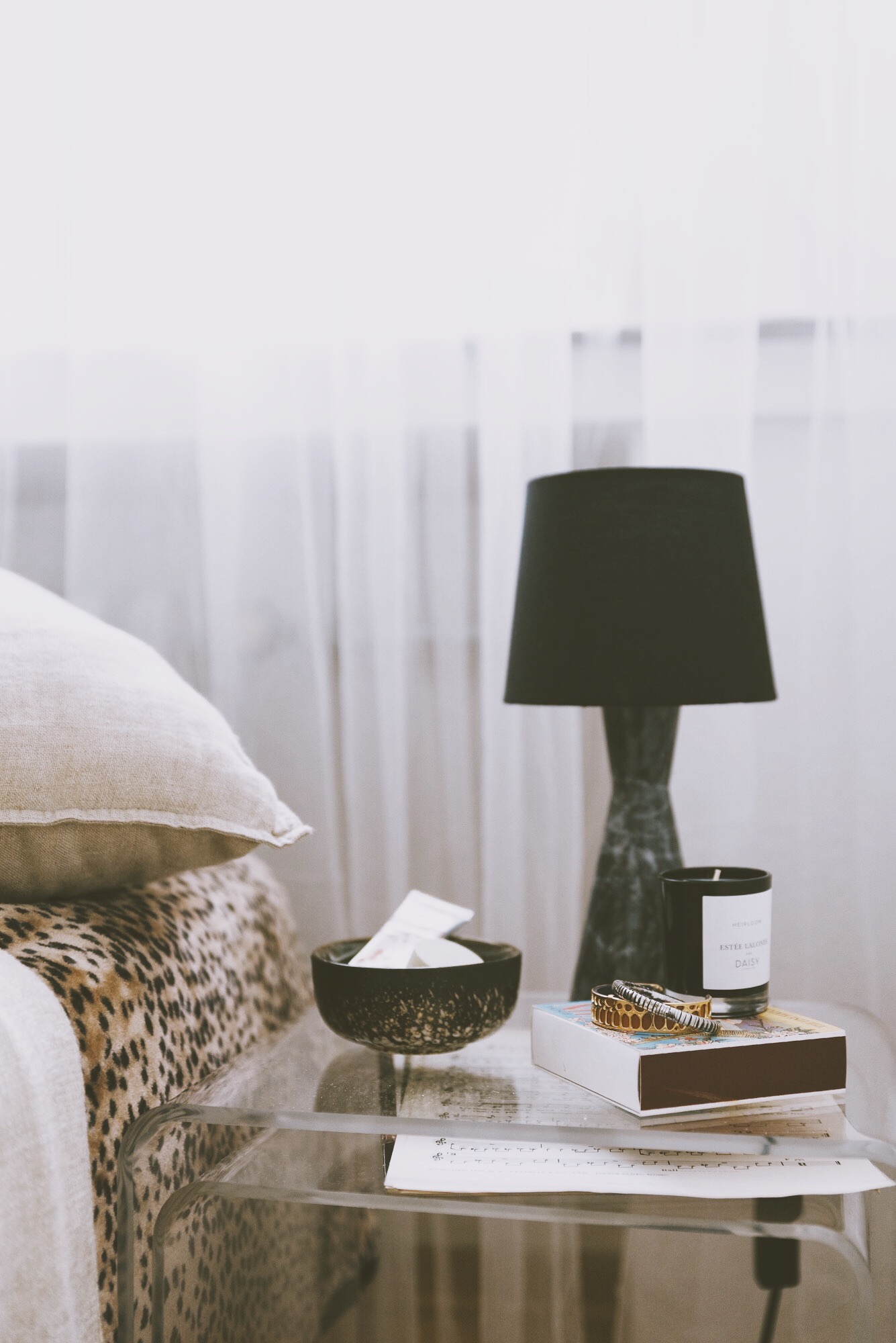 A TINY SPACE FOR SLEEP
FILLED WITH LOTS OF LOVE
You know this Instagram Interior trend going around for a while now? I talk about the all over white & grey super chic & polished homes. Well not for me.
I just love colors, different patterns and all the fun details you can play around with when it comes to interior. For me this is what makes a space unique and cozy.
We still live in our super tiny student apartment (currently looking for a bigger one) and always get ask how we arranged it. Since I currently added a few new pieces in collaboration with Lumizil (an Onlineshop specialized on lighting) to our bedroom, I think it's the perfect time to share some corners of our tiny bedroom. Before we hopefully find a bigger space in the next few month (I'm in desperate need of an office, currently working from the couch).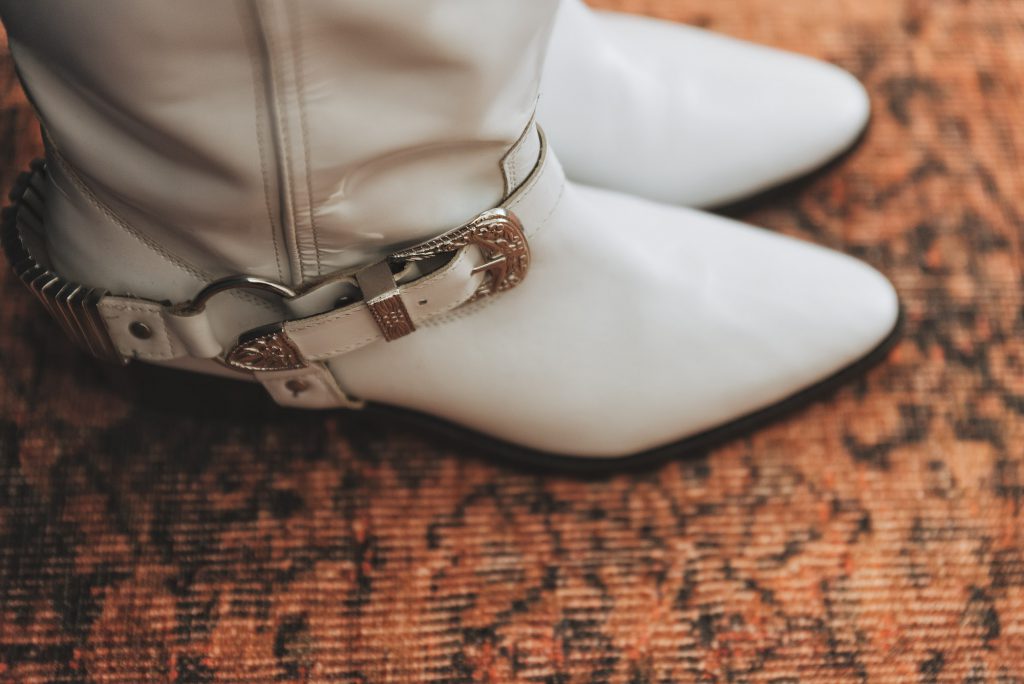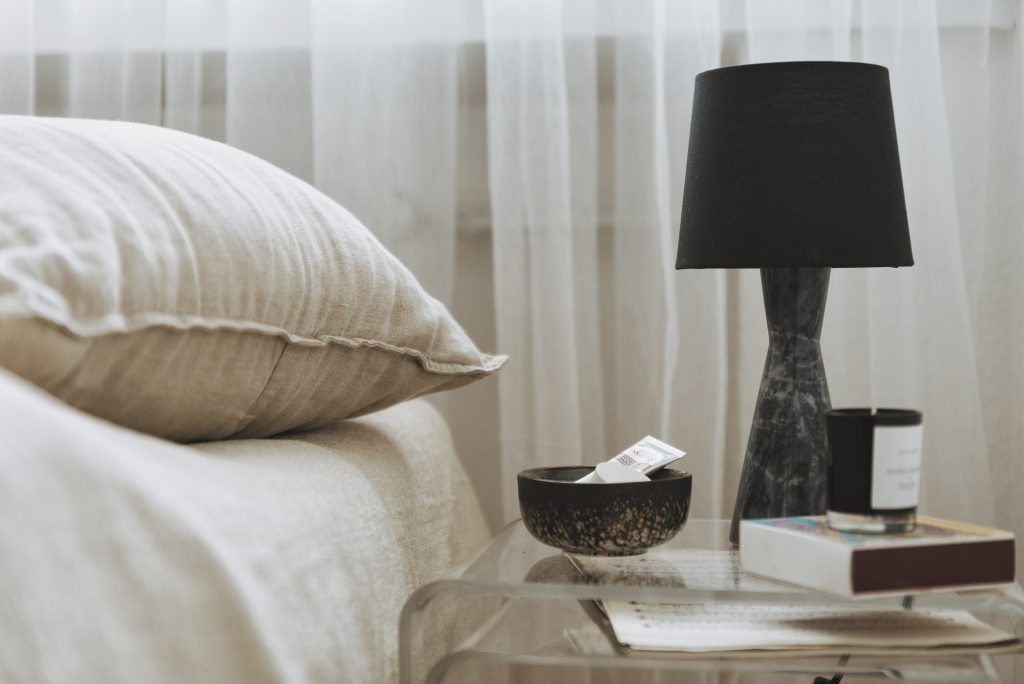 BEDDING
I recently bought some really high quality bedding made of 100% linen and to be honest with you, I will never put something else on our duvets. But it wouldn't be my bed if I didn't combine this neutral color with at least one animal print. And I finally found a Leo patterned blanket that is big enough at Lumizil and I absolutely love the combination with these neutrals.
And yes, I do my bed every single morning, because I feel so much more put together, try it.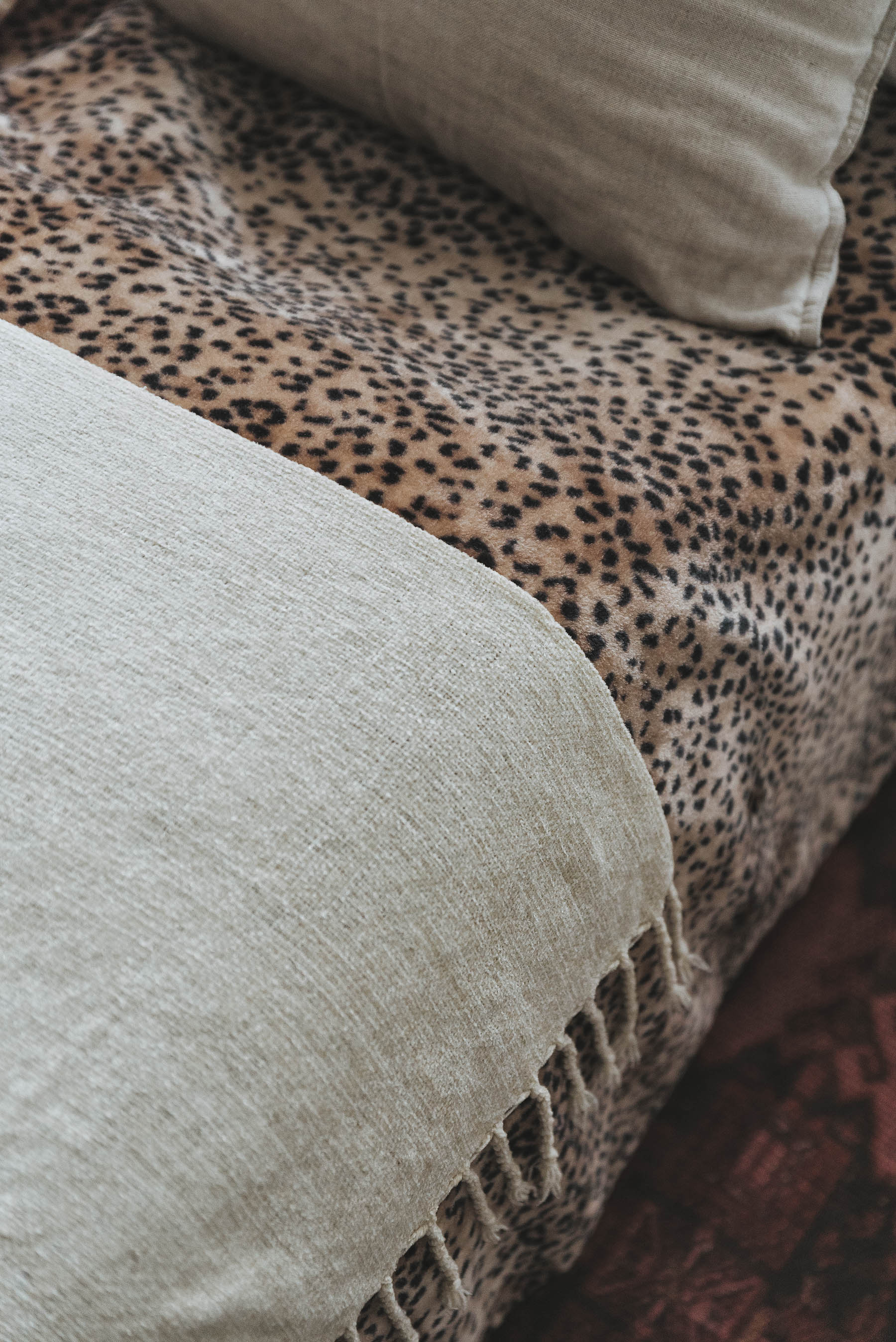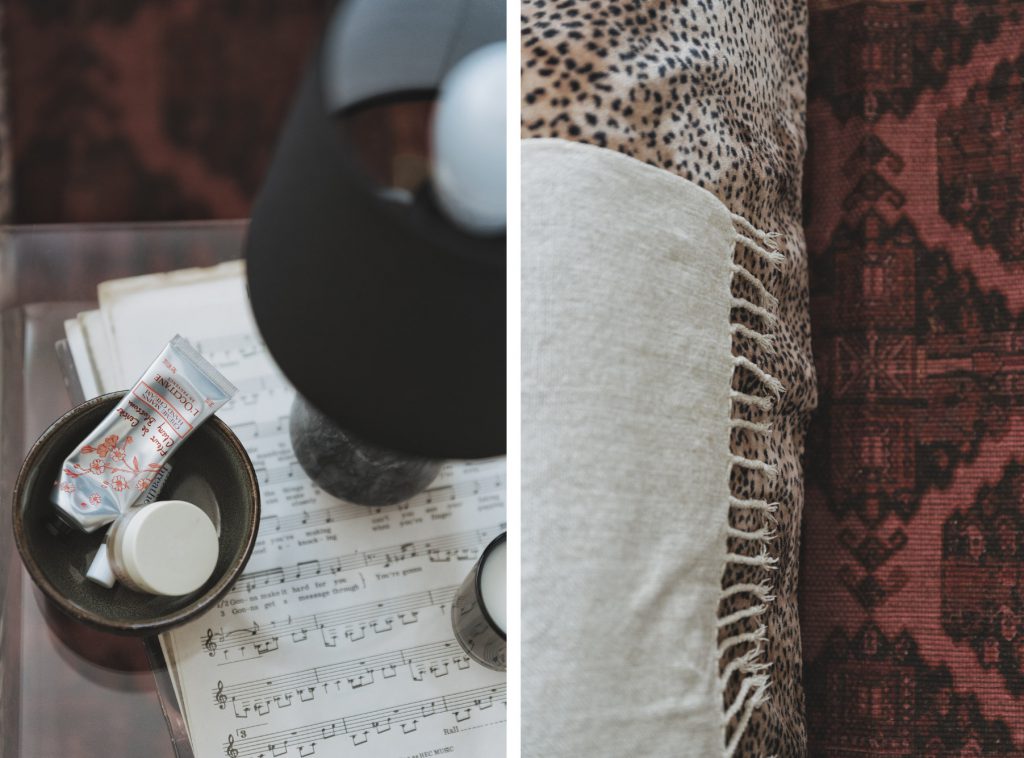 LIGHTING
As in the rest of the apartment, we have several small lamps in the bedroom, as we all agree that there is nothing more uncomfortable than sitting there in the evening with the bright ceiling lamp on. 
One thing is for sure, there is enough choice at Lumizil in any case (you can really find all models here) and after several evenings browsing through their online shop, I finally decided on three favorites.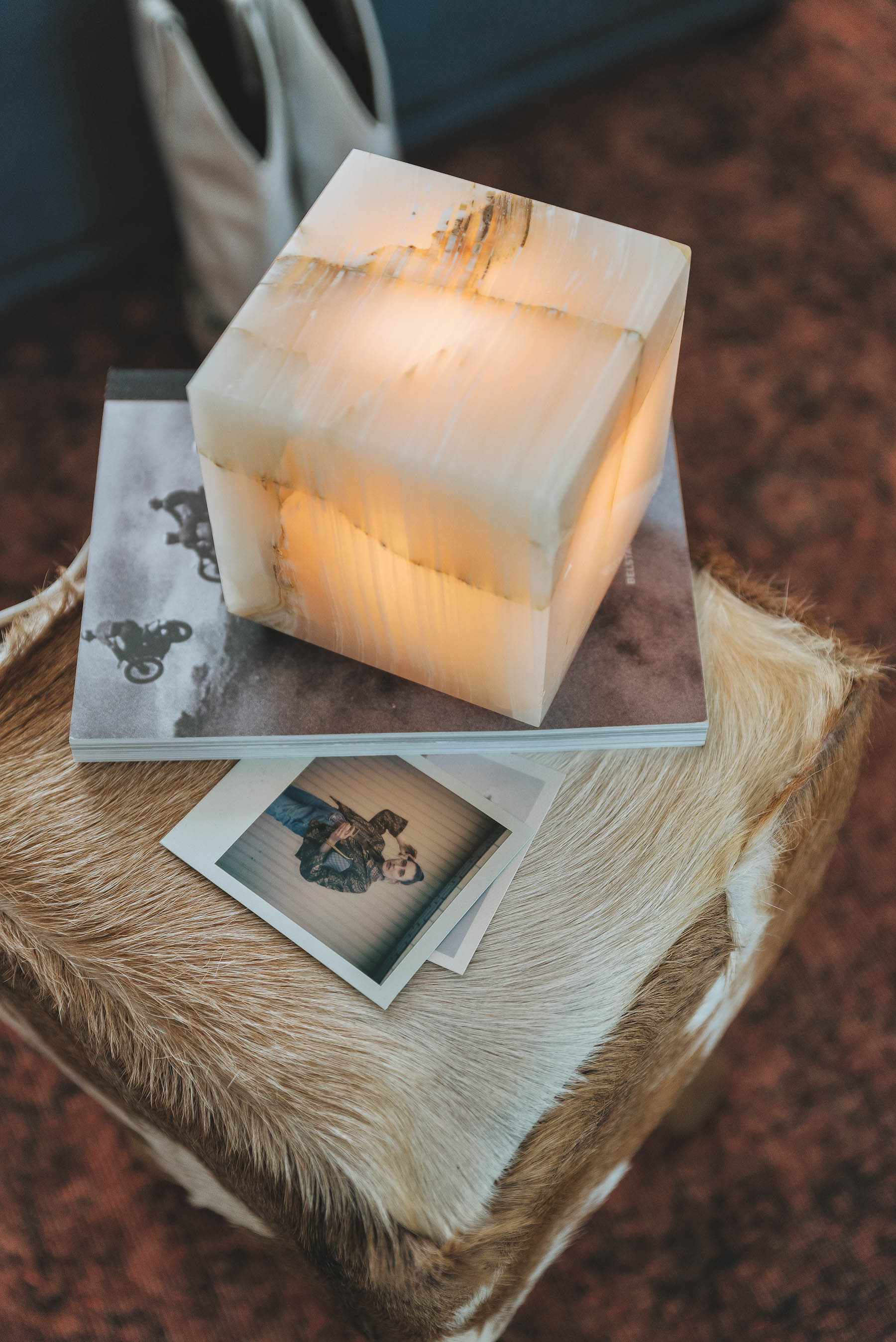 FLOOR LAMP
A simple floor lamp that would also fit into future apartments has been on my wish list for quite some time. This matt black model is therefore a winner and through the copper-colored lampshade it throws a super nice warm light.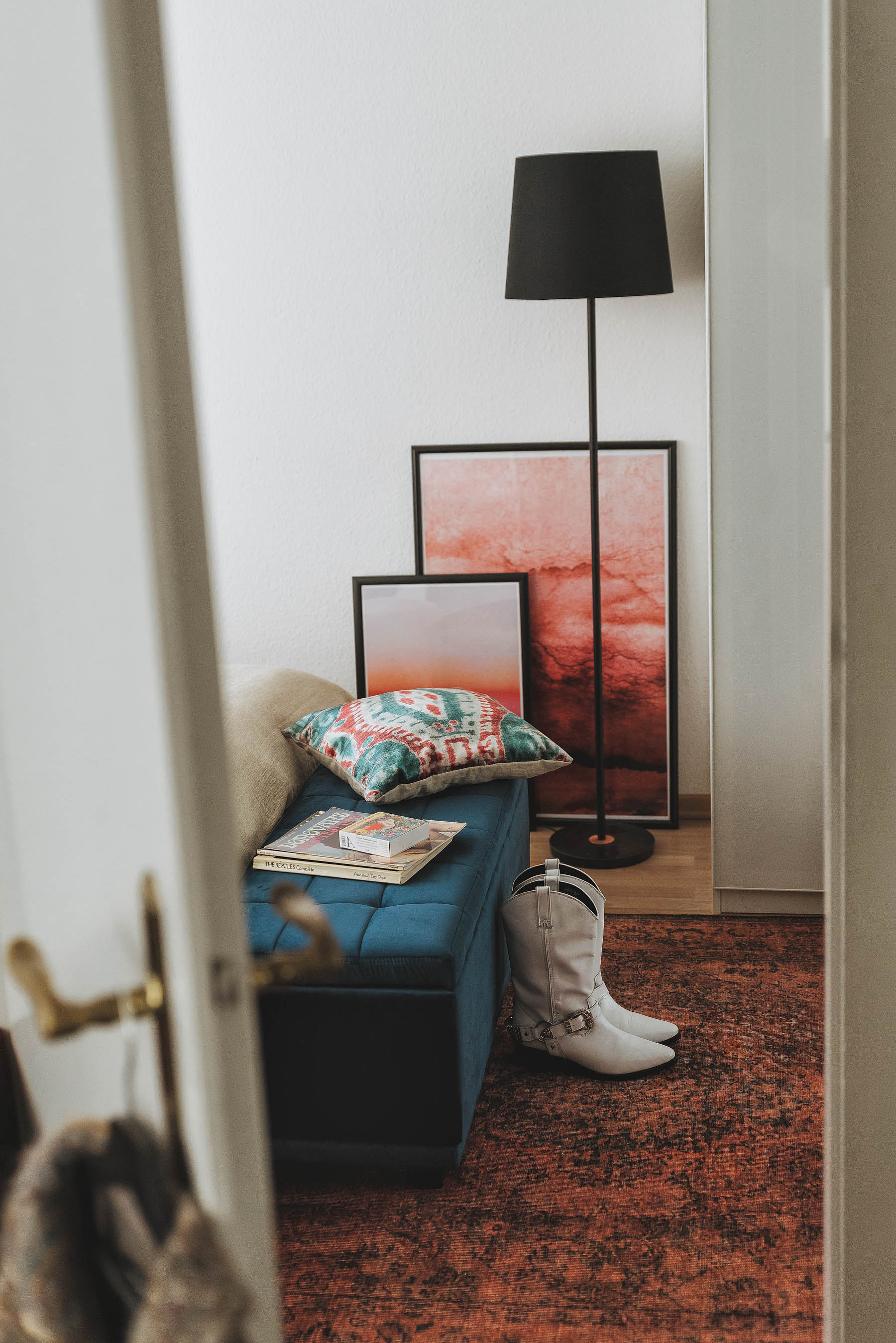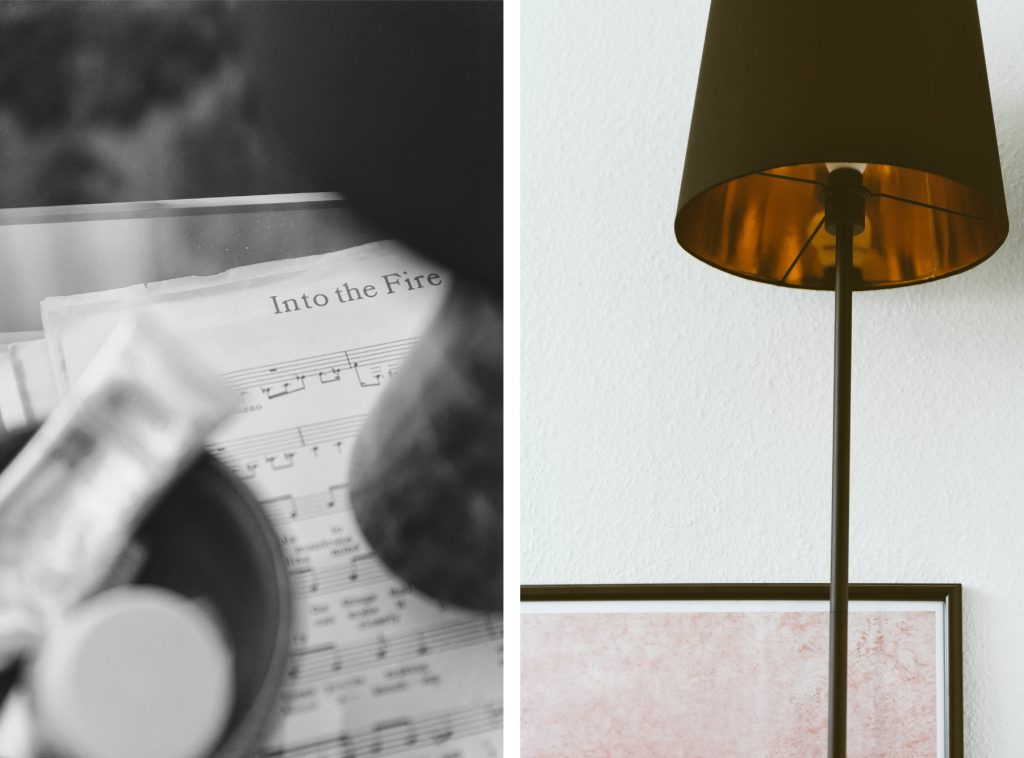 BEDSIDE LAMP
'Read instead of watching TV' is one of my resolutions for this year, so a bedside table lamp was a must. I'm really loving big and opulent table lamps, but well, not in our tiny bedroom (maybe in a next life). But I found this small dark blue marble one and absolutely love the look. Fits the space, but not missing the style points.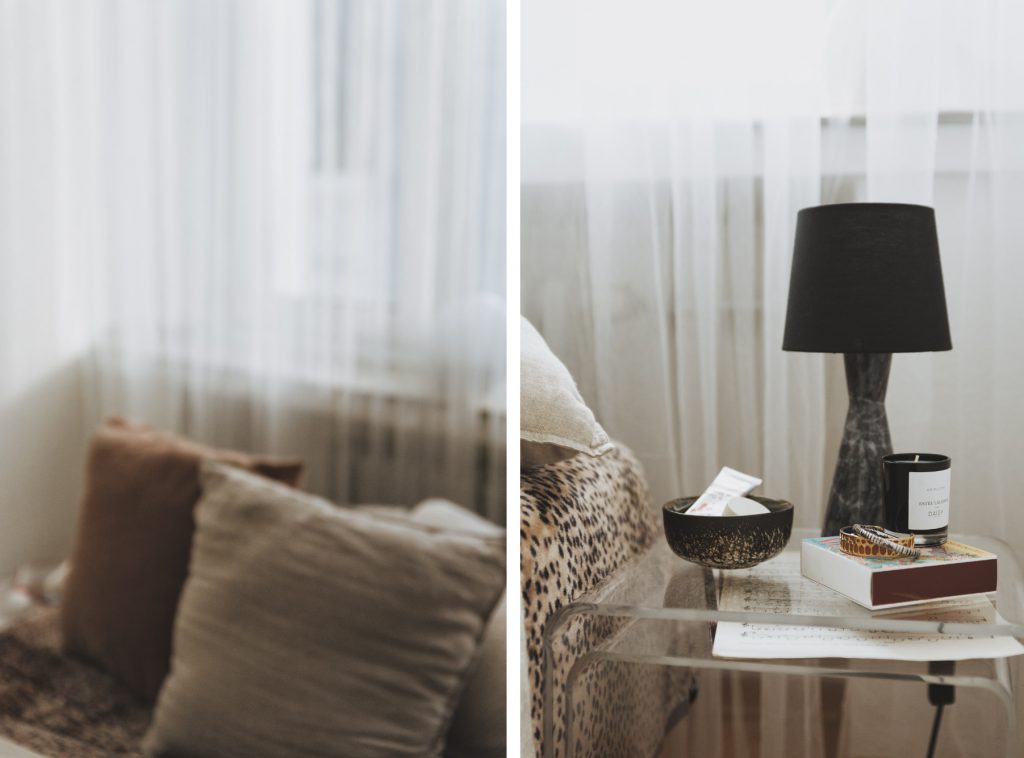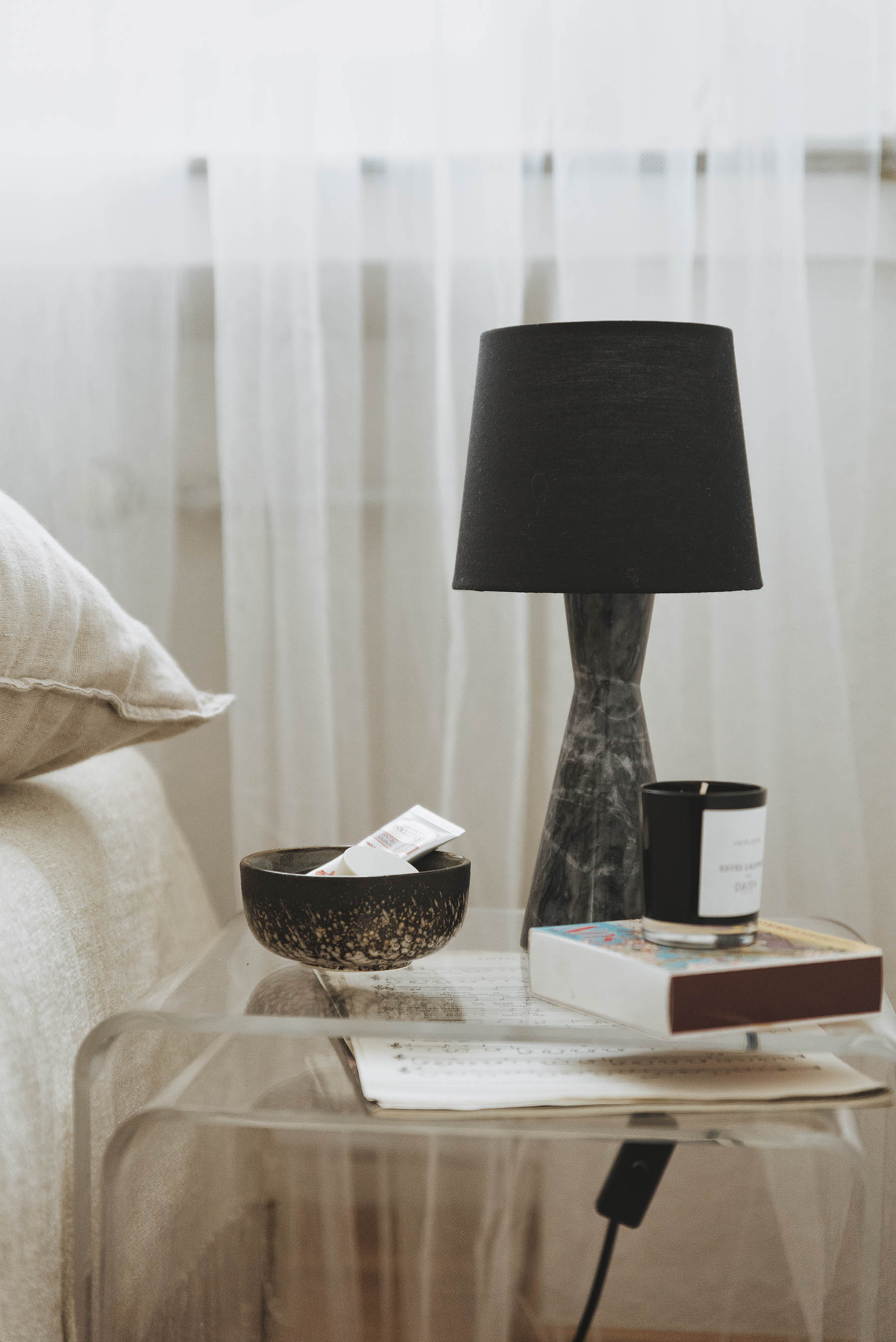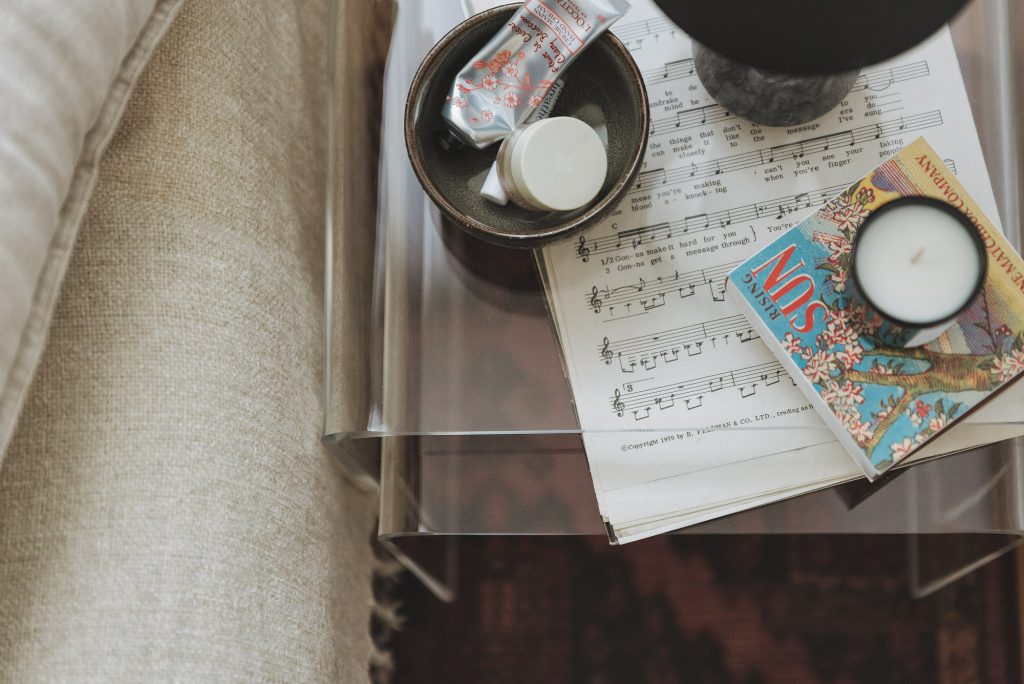 DECORATIVE LIGHT
Do I actually have to say anything about this Onyx Lamp? I don't think so. I love the warm and cozy light they give so much, that we actually have a couple of them around the apartment.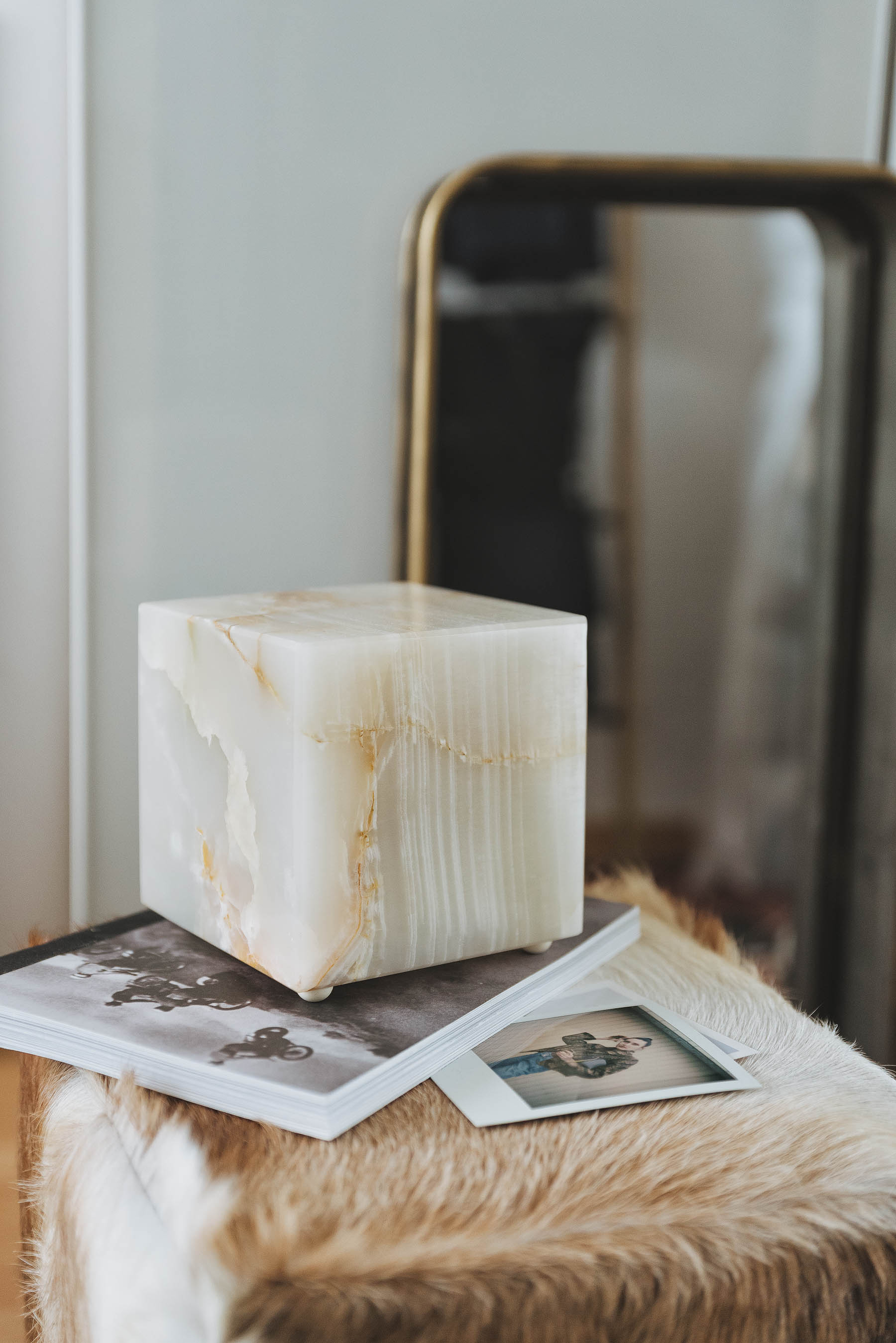 OTHER SMALL SPACE TIPS
My boyfriend and I are sharing a super tiny closet, so every storage space is welcome. That's why a lot of our furniture has a multi-purpose. I always dreamed of a bench on the end of the bed, always gives you this luxury hotel vibe. I found this bright blue one also at Lumizil and I absolutely love the pop of color and the additional storage it offers (my chunky knit sweaters live in there).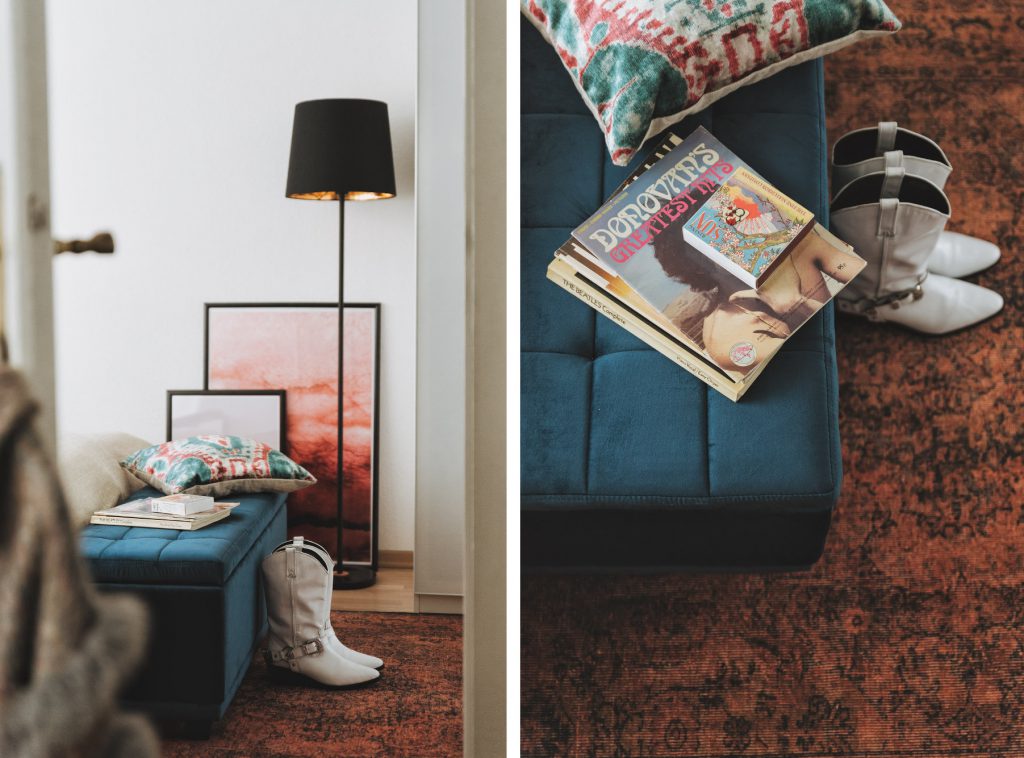 Also never underestimate the power of mirrors, since they optically enlarge small spaces. We actually have one in every one of our rooms and I love the additional light they reflect into a room (sucker for light over here).
By the way, all my carpets are either Zara Home, Luxor Living or Urban Outfitters.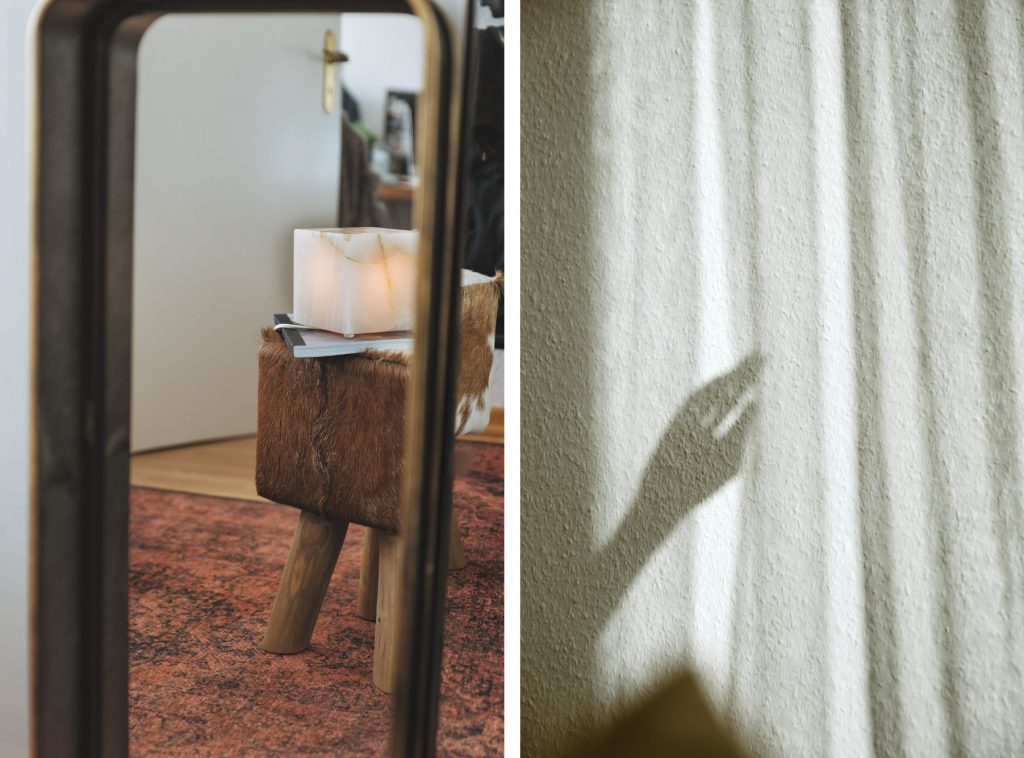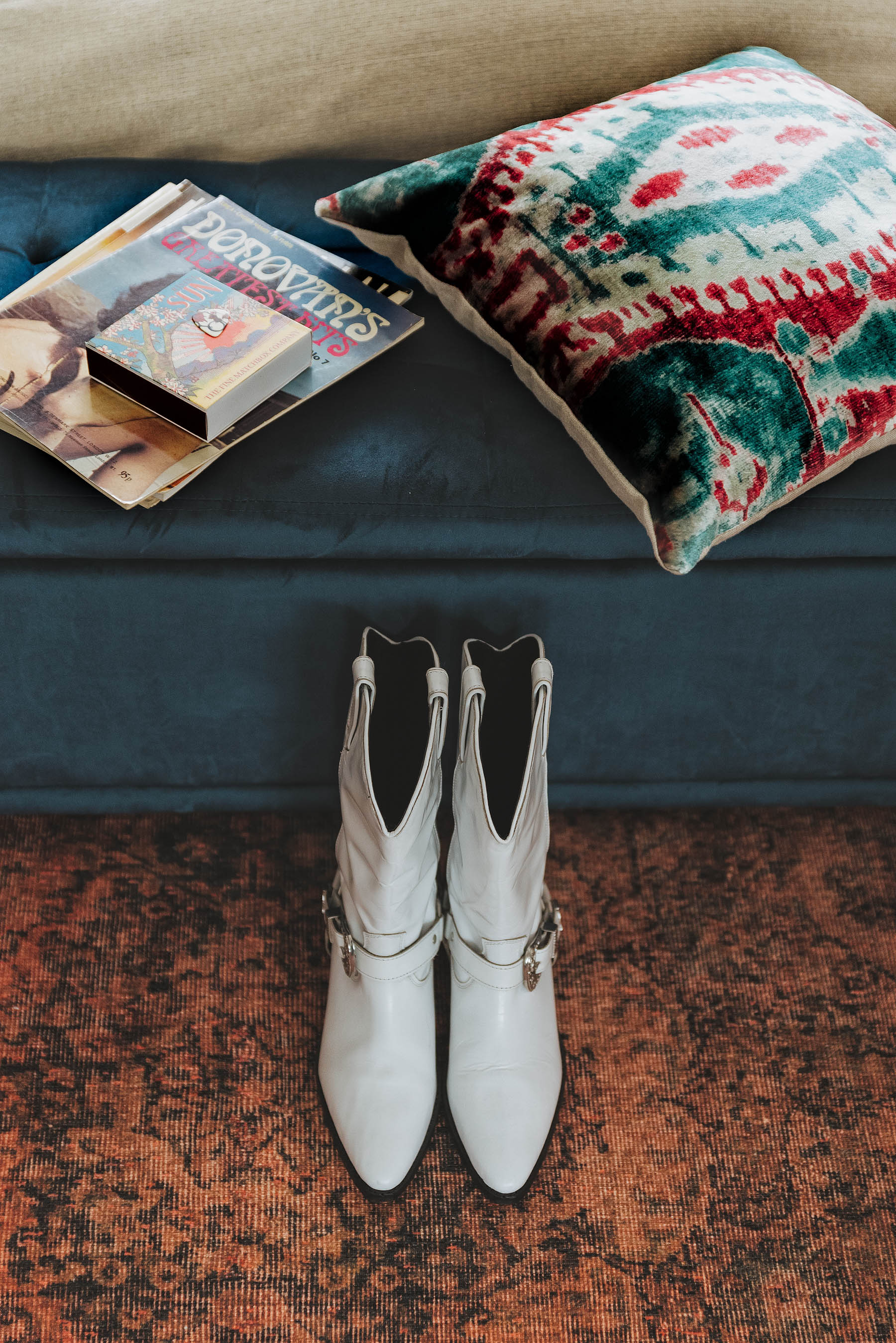 • IN ZUSAMMENARBEIT MIT LUMIZIL •