OR JUST ME PUTTING TOGETHER A CASUAL
Calculated from the simple Style Formula: Denim + Leather Jacket = always works.
To be honest, my brain simply isn't capable for further Fashion calculations at the moment. All my creative energy is currently flowing into my new Website, which is (hopefully) launching really soon. 
But for now, no brainer Looks must do the job. Especially when it involves fancy Vintage pieces from the 80's. I didn't even realized I transformed into a edgy retro Barbie with this cropped Leather Blazer, high-waisted Jeans and a pair of Mules.
I have to admit, I'm not the biggest fan of the 80's. (Most of) the Fashion, the Music, basically everything was a bit, well bad. But I guess after the fabulous 70's it could only go downhill, right?
BUT I'm beyond grateful for Shoulder Pads and overall bold Statement Shoulders. Come on, Jackets simply need a good structure to really stand out. Because of this little Detail even my laziest Outfits have a chance to end up on here.
And with that said, I hope my Fashion Motivations comes back with the new season. Let's find some new Inspiration in layering  oversized Vintage Blazers & ridiculous 'fringed' Leather Jackets.
Having some fun with Fashion again.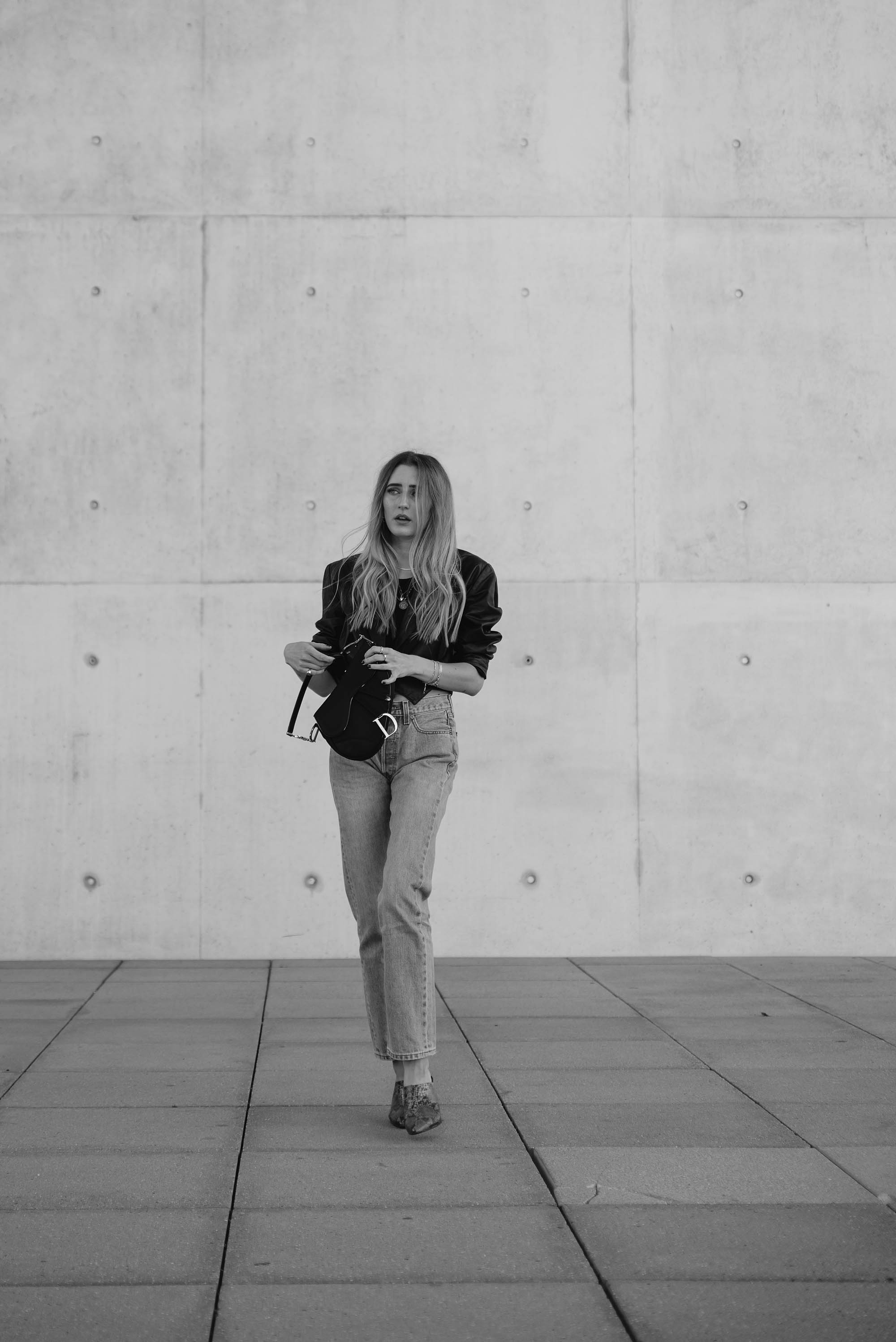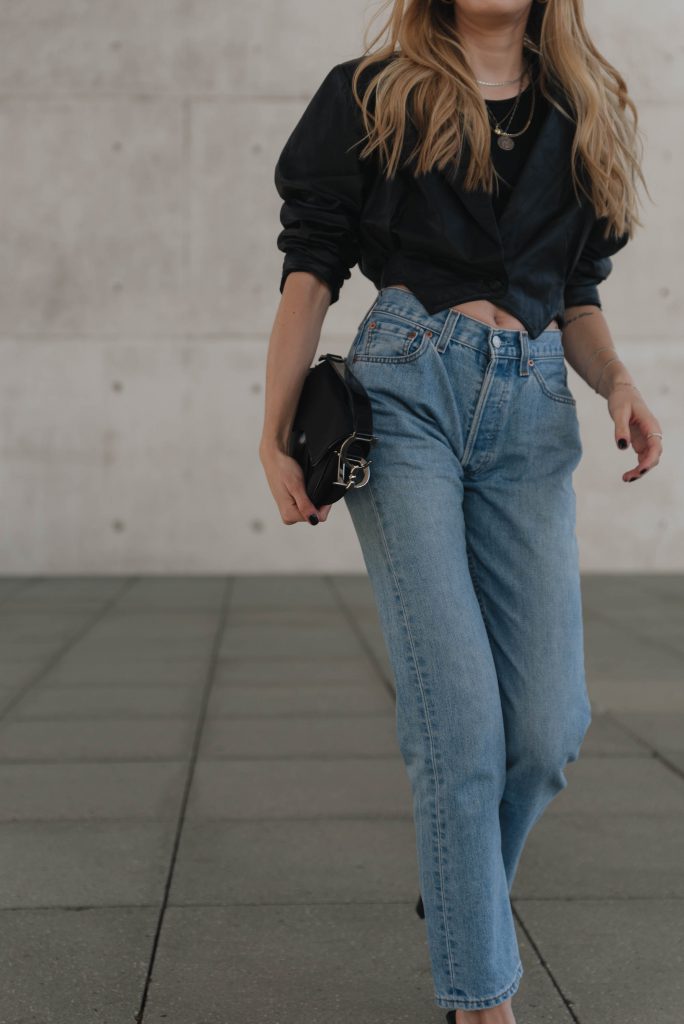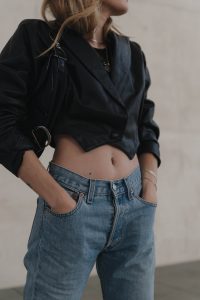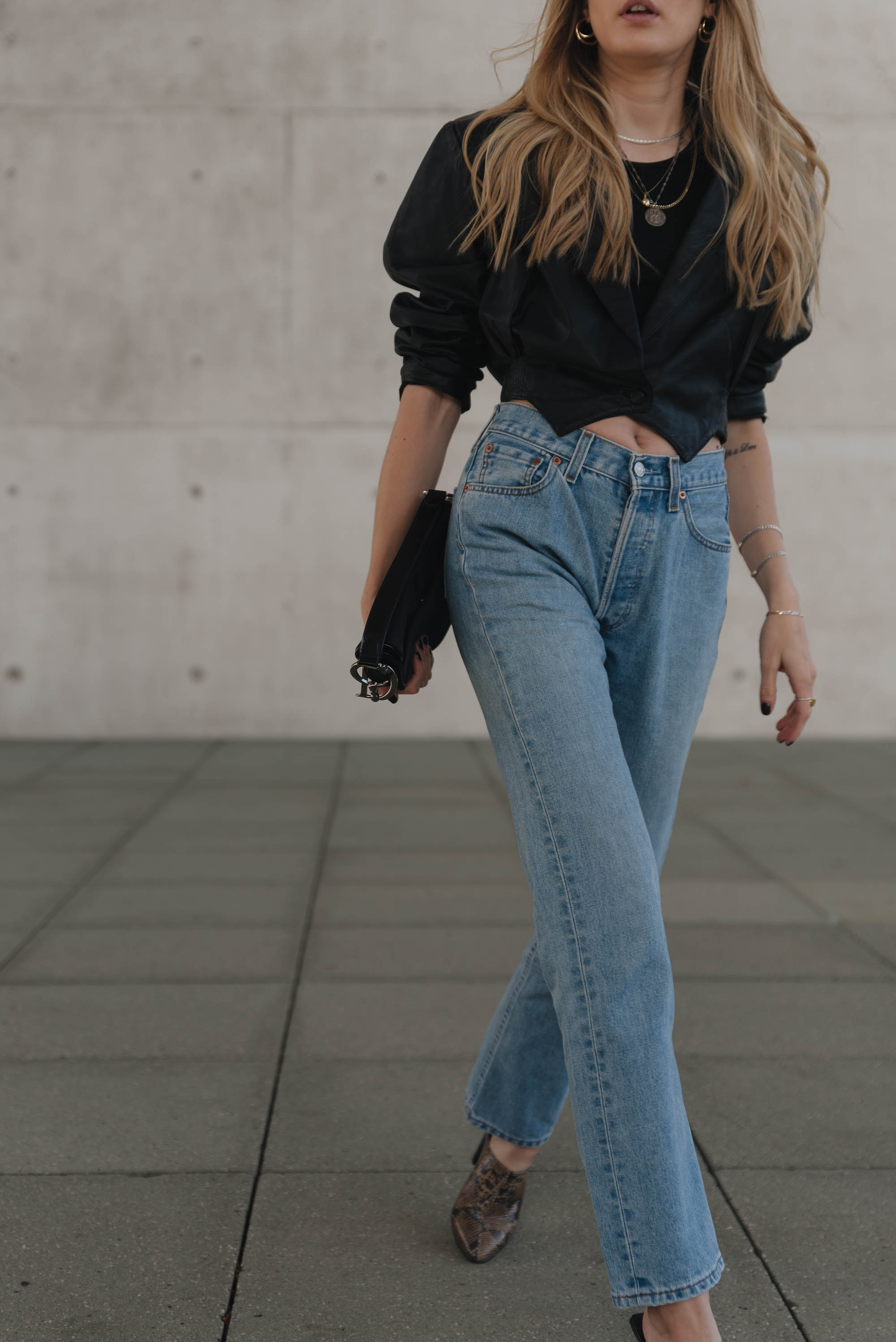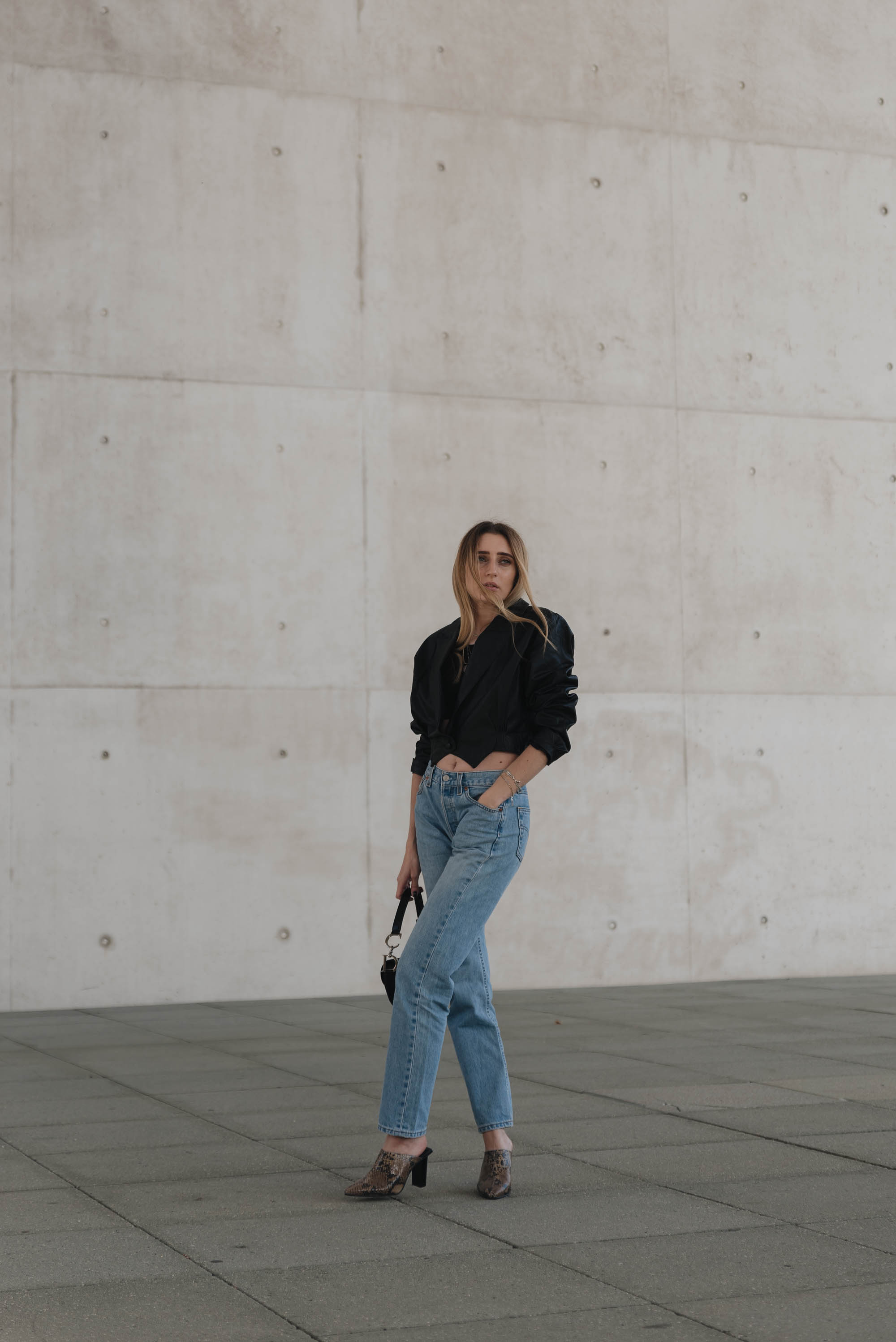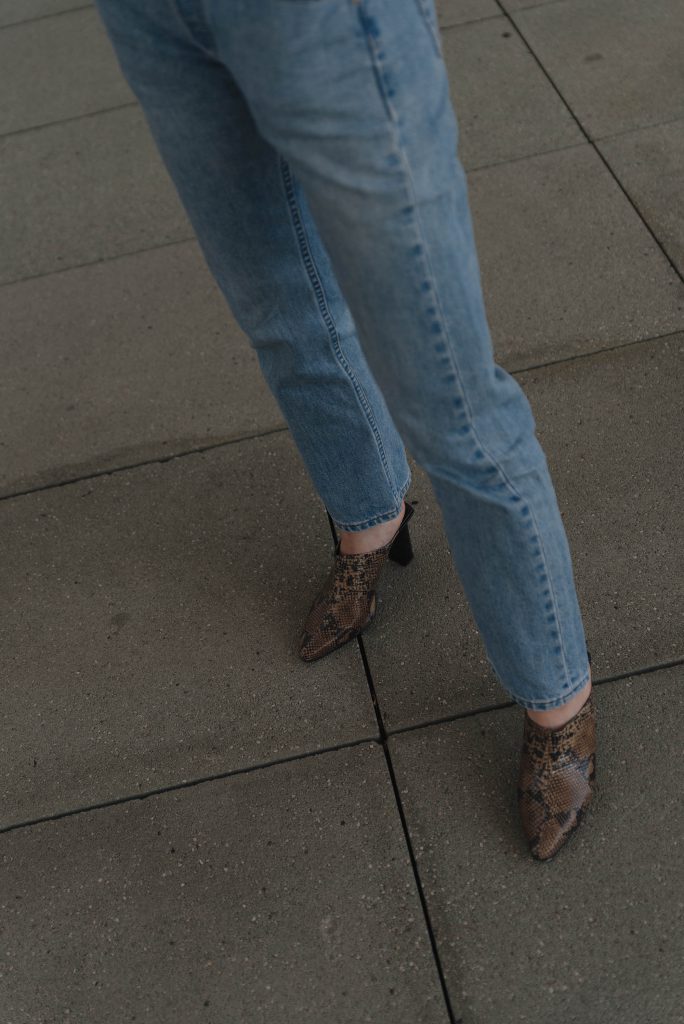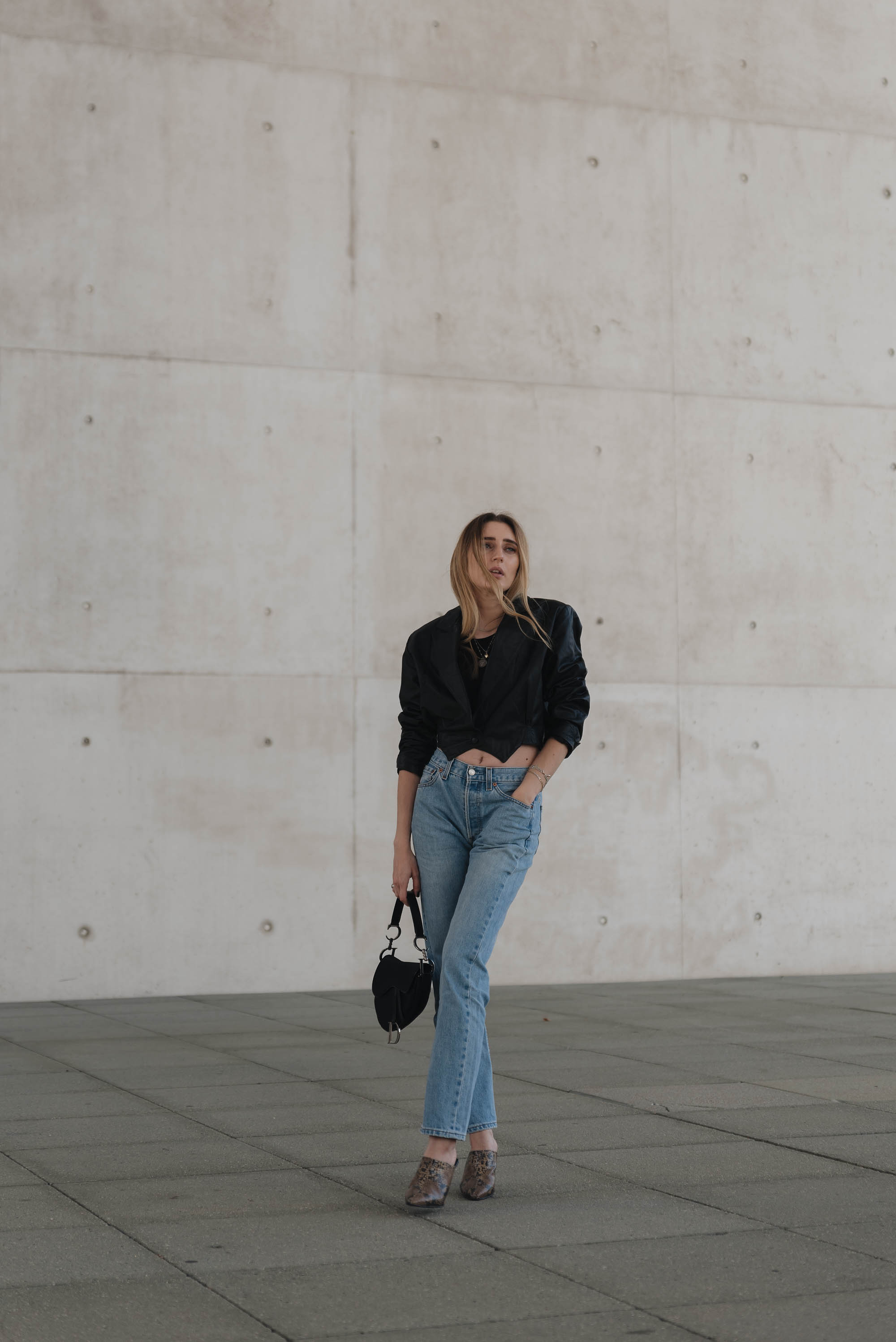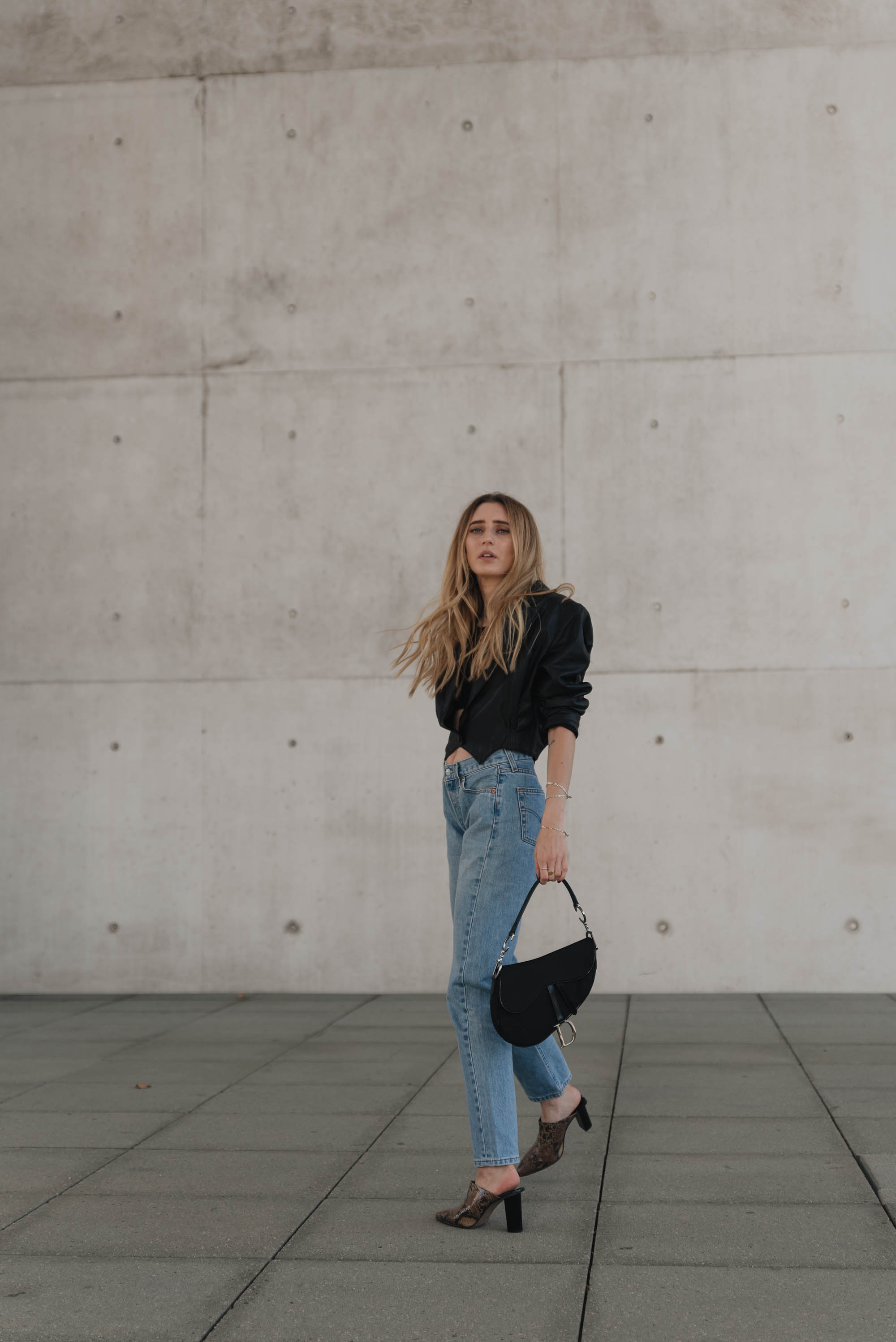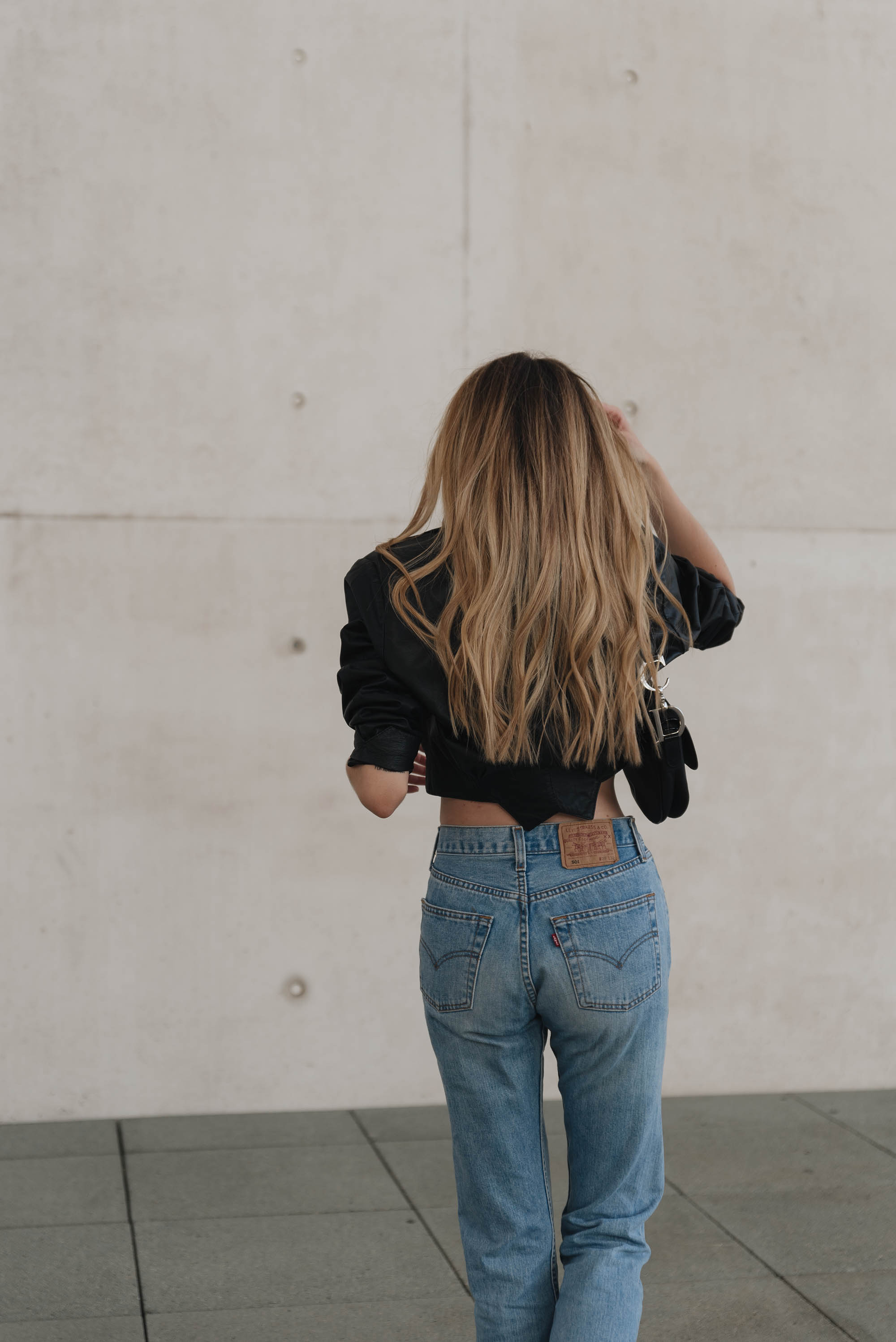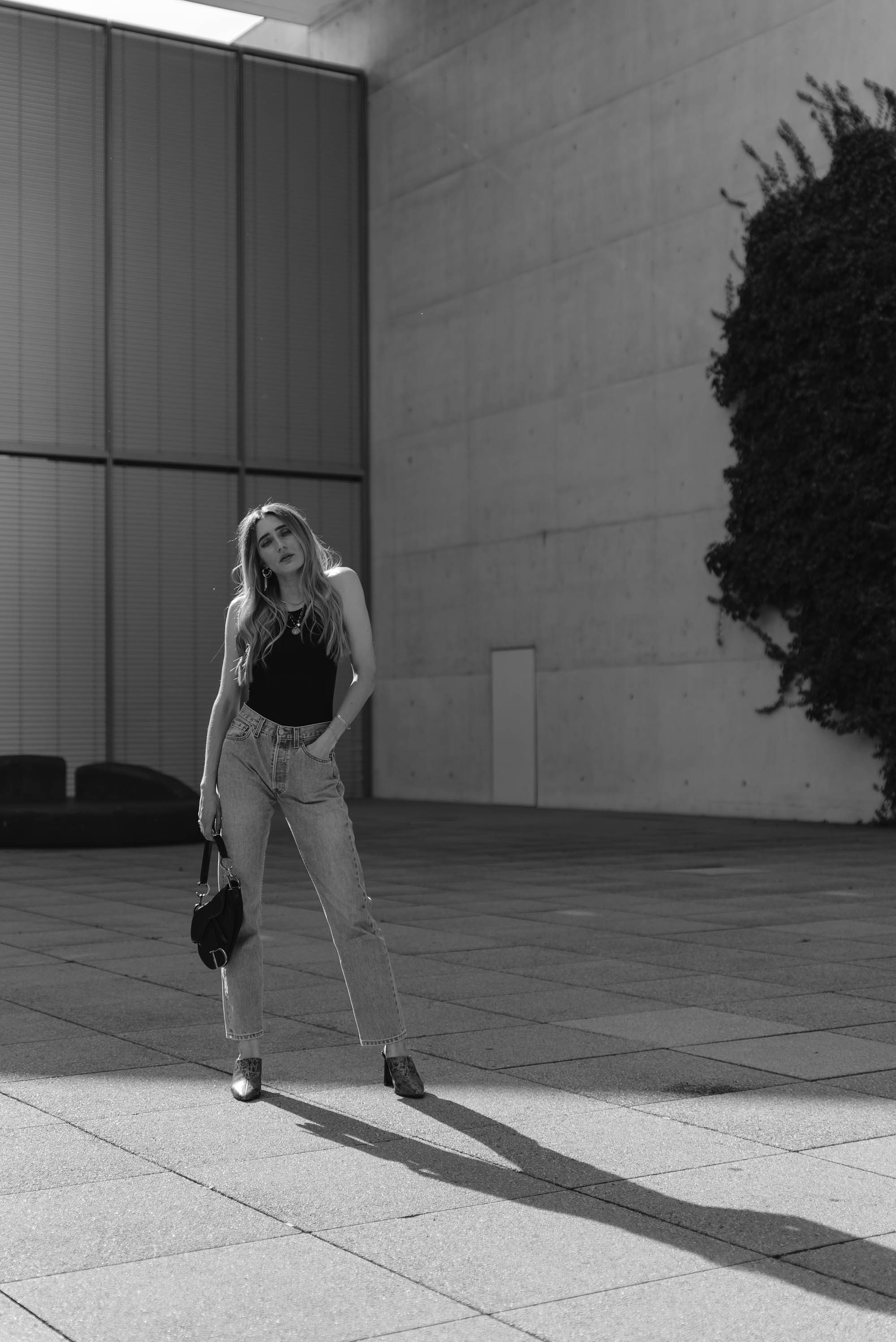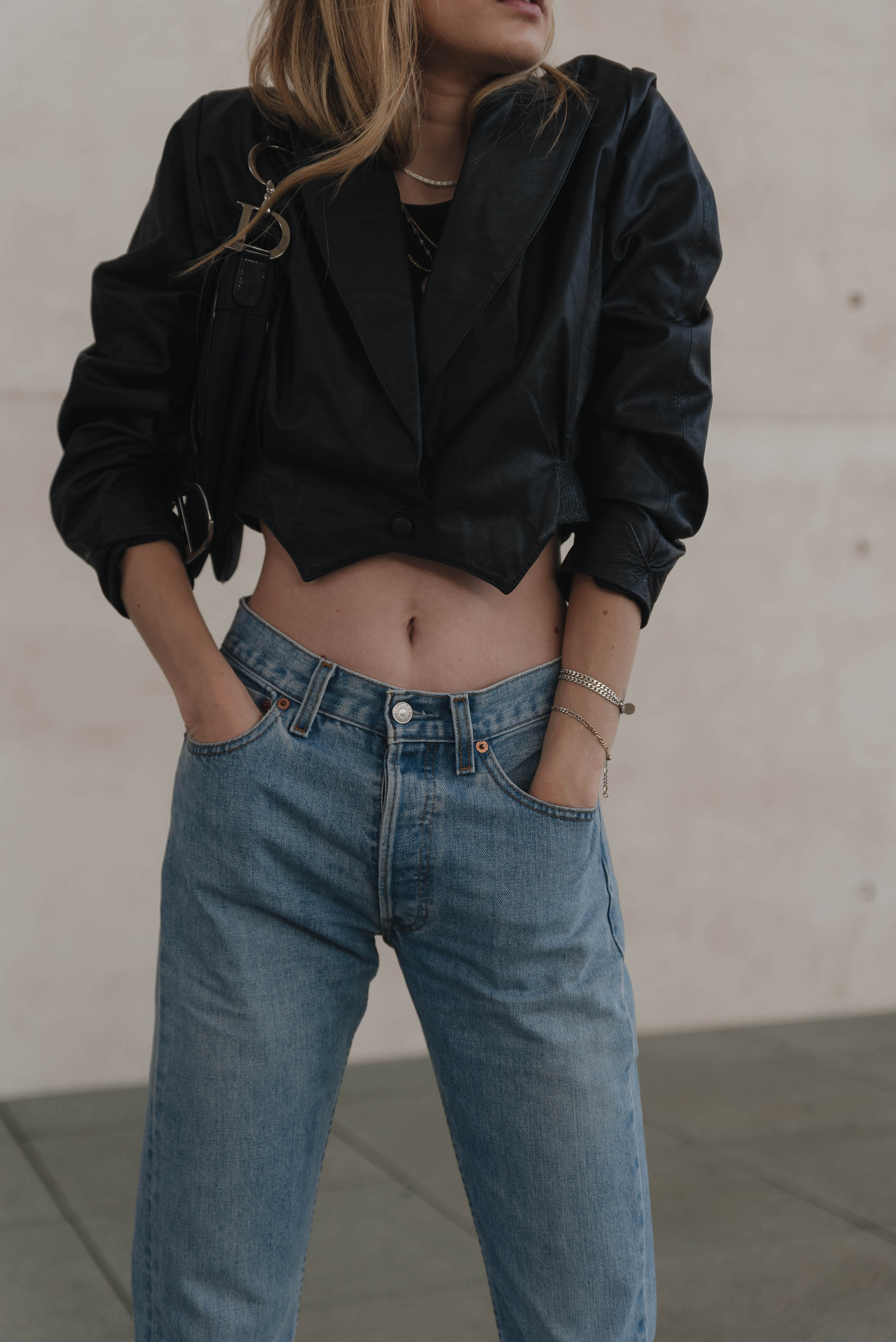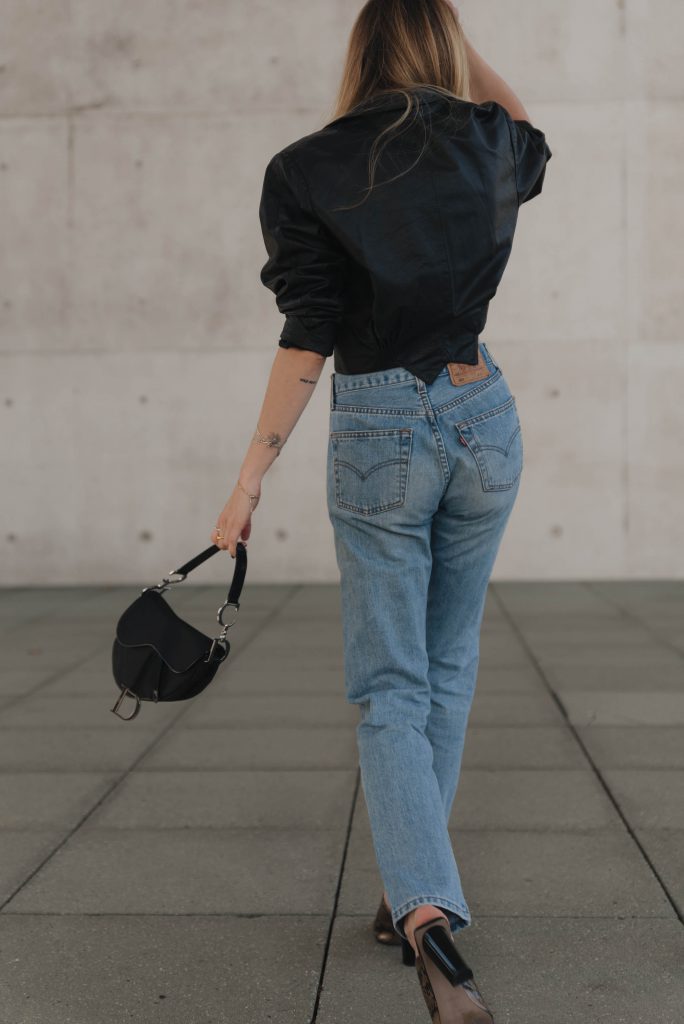 This Blogpost isn't sponsored.
I purchased all mentioned Products myself.
Contains Affiliate Links & Brand recommendations.